Exercising regularly has a myriad of benefits to your body. That's why fitness experts recommend 30 minutes of physical exercise every day.
But before you go full-throttle into exercising, finding the right facilities, amenities, equipment, and fitness experts are vital to ensure your body gets the right workouts with the right equipment.
As added benefits, some gyms provide extra access to post-workout facilities and amenities like pools, hot tubs, slides, and saunas. Thus, you can engage in some light aquatic exercises for the relaxation and recovery of your body after rigorous exercises to avoid the negative effects on your body, such as fatigue or unwanted injuries.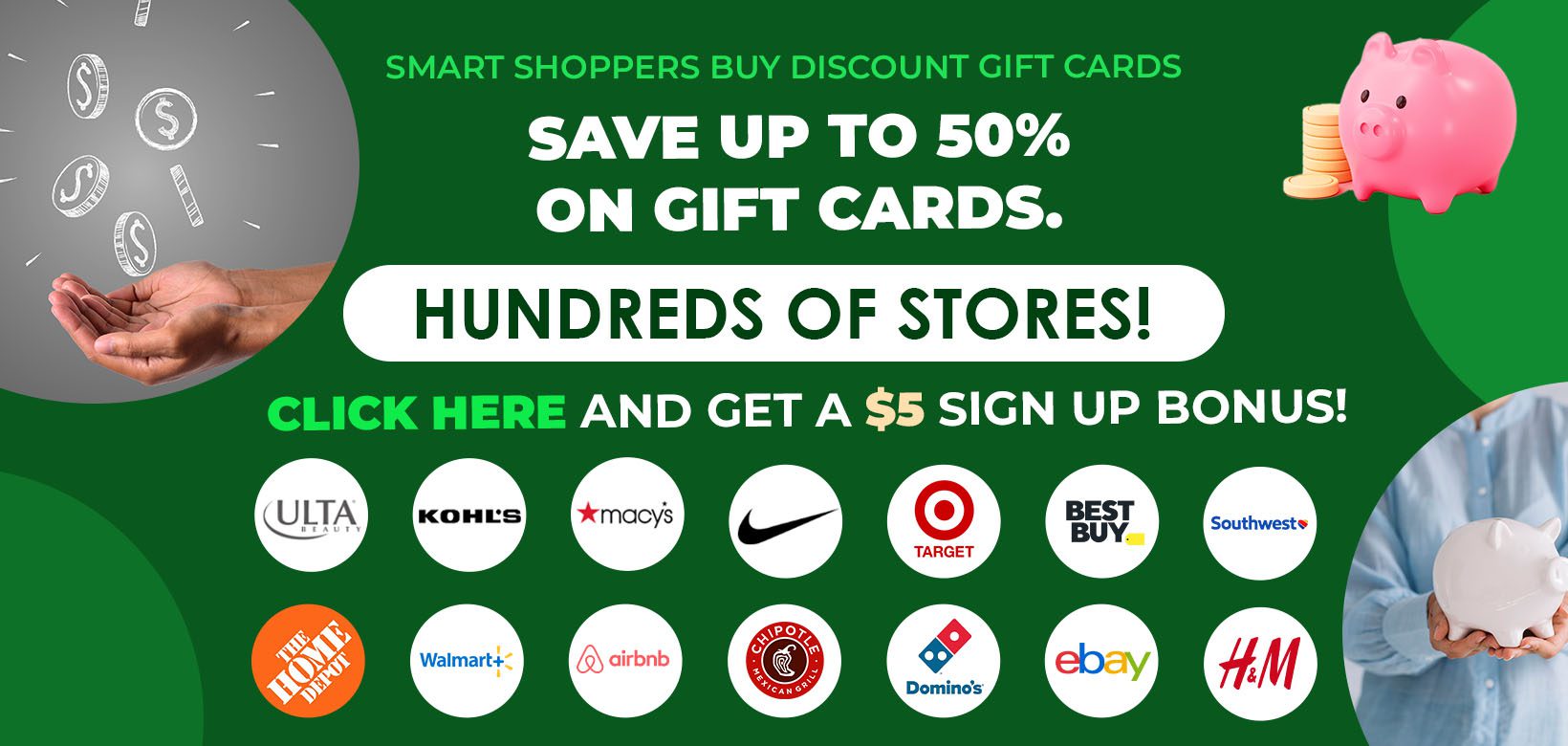 For instance, swimming is a zero-impact exercise and can provide a good recovery option from your high-intensity lifting day or a weekly cardio session. Besides, it's the best calorie-burning option as it goes easy on your joints.
Therefore, spending some time in pools, hot water tubs, and saunas can accelerate your relaxation, improve your cardiovascular health and circulation.
That's why many frugal consumers look for gym memberships with pools for health benefits.
Your only question is: Are there gyms with pools near me?
Short answer: Some gyms offer post-workout recovery options such as swimming pools, hot water tubs, saunas, steam rooms, and waterslides at some locations.
Top fitness gyms with swimming pools near me include Lifetime fitness, YMCA, Equinox Fitness, Crunch Fitness, Onelife Fitness, American Family Fitness, Fitness Connect, Pro Sports Club, Gold's Gym, etc.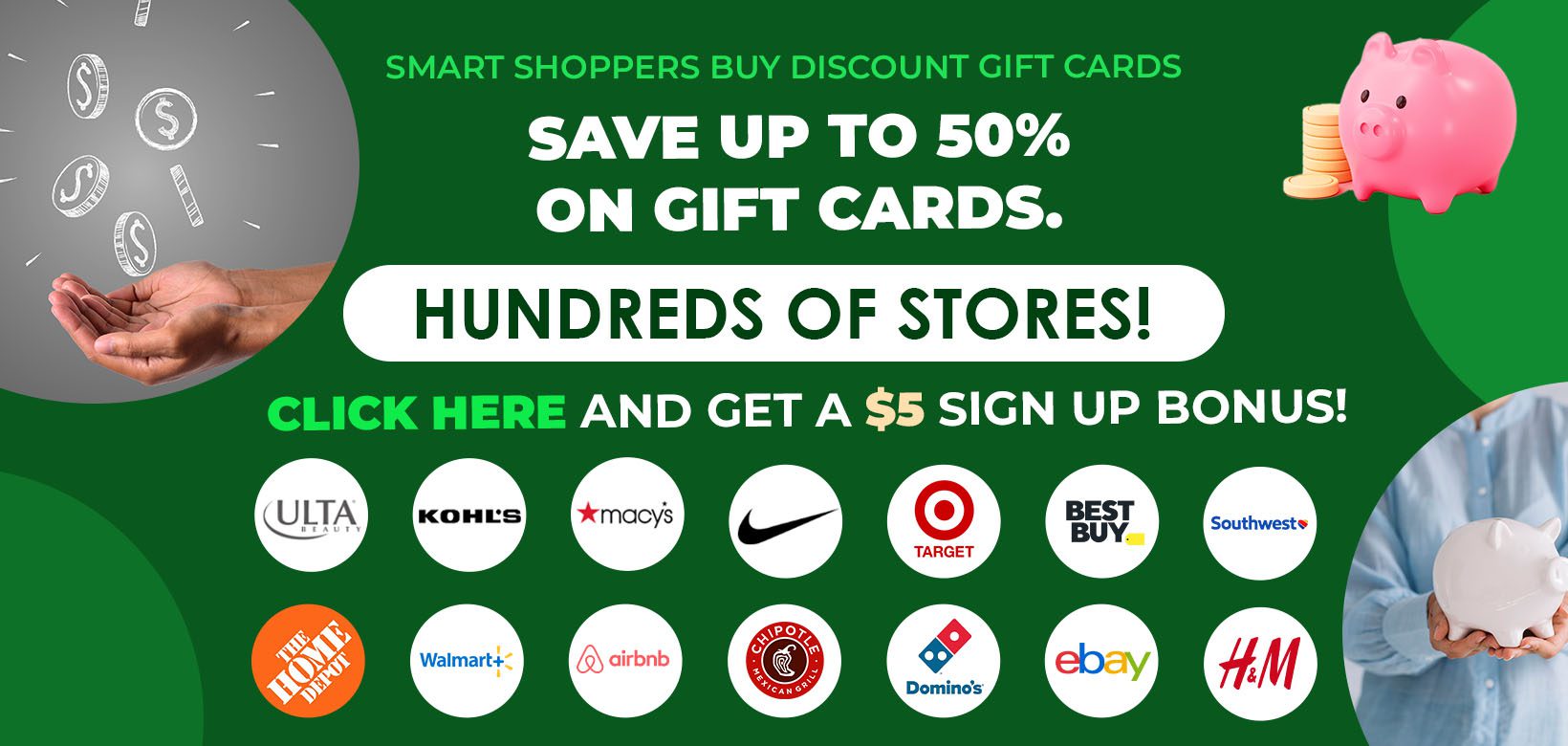 The other best gyms with pools offer extra social amenities such as pickleball, tennis, racquetball, senior classes & activities, virtual run and walk club, childcare, kid classes & activities, free unlimited WiFi, locker room, family gym memberships, and more.
Select gyms have saltwater pools that help improve your blood circulation, immune system, body skin and relieve cold and flu symptoms. They also help boost your overall well-being by reducing stress and nervous irritability.
Monthly membership fees vary from one gym facility to another. Members can expect to pay $10 for a cheap gym to $500 for a luxury gym membership. However, the best-priced options charge around $9 to $45 per month for a single member.
What are the Benefits of a Swimming Pool?
Relaxing in a swimming pool has several benefits, including:
Treating and Preventing Injuries: Swimming provides aqua therapy, which is excellent for stretching and rehabilitating injured body parts. It also helps keep your body in good shape, which helps prevent future injuries.
A Top Exercise Option: Swimming some laps is equivalent to the full-body benefits of routine equipment workouts. Thus, it's an alternative exercise routine to increase your cardiovascular health while losing weight, building muscle, and gaining flexibility.
Stress Reliever: Jumping into the pool after a long day of work helps relieve you from stress.
Pool Parties: It's a good place to host get-together pool parties away from home or your office. Thus, you can break the boredom and enjoy a family get-together in a pool on a hot day.
Leisure Place for Children: Kids love the water. If you have a family gym membership, the pool keeps the kids busy. Thus, you'll have enough time to exercise in peace by yourself or with your spouse or partner.
Great Places for Couples: A pool is a fun place for building strong bonds amongst couples. 
Kids Swimming Lessons: Your kids can learn to swim starting as young as an infant or toddler. It helps reduce the risk of water-related deaths and accidents. You'll have less to worry much about for the safety of your kids in the water.
Benefits of Sunlight: The sun is a fantastic source of Vitamin D. Basking in the sun at the pool also helps your body naturally produce more serotonin, the hormone associated with happiness.
Sleep Better at Night: Swimming relaxes every part of your body and relieves stress and fatigue. Thus, it helps you sleep through the night naturally without waking up.
What Gyms Have Salt Water Pools?
Gyms with saltwater pools benefit your overall health. Such pools have a mixture of natural healing minerals such as sodium chloride, magnesium, sulfate, calcium, and potassium dissolved in the water and a natural chilled temperature.
It helps improve your blood circulation, immune system, skin, relieves stress, nervous irritability, and more. Thus, knowing some of the best gyms with saltwater pools is perfect for a healthy lifestyle.
The best gyms that have saltwater pools near me include:
Equinox
Onelife Fitness
David Barton Gym
CompleteBody Midtown East
New York Health and Racquet Club
Best Gyms With Pools Near Me
Finding the best gyms with local pools can help you save time, extra commute costs and help you get the best value for your money.
We've researched and compiled a list of gyms with pools nearby, including additional facilities and amenities.
1. 24 Hour Fitness
24-Hour Fitness has around 290 gyms in over a dozen states. Each health club is spacious and clean, with a variety of exercise equipment for strength building and cardio, plus generous amenities. For example, 24-Hour Fitness has small indoor lap pools at most locations. It also has a sauna, steam room, hot tub, and whirlpool at some locations.
Click here for a three-day free 24-Hour Fitness guest pass. The free guest pass works at multiple clubs and includes studio classes with no appointment required. 
Amenities: Basketball courts, racquetball court, volleyball, squash court, small group training, showers, childcare, TRX suspension training, circuit training, tanning beds, virtual personal training, rock climbing wall, pilates, cycle classes, personal training, hydromassage, hot yoga, massage, turf zone, fitness equipment, and sells gym gift cards.
Find a 24-Hour Fitness for a gym membership with a pool. 
2. Chuze Fitness
Chuze Fitness has 25 locations across California, Colorado, and New Mexico. The health clubs have indoor lap pools, infrared saunas, steam rooms with no contract. Single cheap gym memberships start as low as $9.99 and go up to $39.99 for everything.
Click here for a 7-day free Chuze Fitness guest pass.
Amenities: Cardio equipment, Stairmaster machines, treadmills, free weights, battle ropes, TRX bands, group personal training, cardio cinema, tanning bed, hydromassage beds, cardio kickboxing, childcare, and weekend or unlimited guest privileges depending on your membership.
Find a nearby Chuze Fitness gym open 24-hours a day with a swimming pool open right now.
3. Crunch Fitness
Crunch Fitness has over 320 locations in 34 states across the US, with memberships starting at $9.95 per month. In addition, the Crunch Signature clubs have indoor and outdoor pools, saunas, and a spa.
Click here to get a free Crunch guest pass for a day.
Amenities: Crunch Live online video workouts, weights, personal training, tanning, multi-club access, yoga, Zumba, TRX suspension training, free weights, rowing machines, hydromassage beds, tanning beds, sunless spray tans, personal training, family plans, guest privileges, earn up to $4 per week off your monthly bill by using your Apple Watch for fitness goals, and military discounts at select locations.
Find a nearby Crunch Fitness with cheap gym memberships with pools.
4. Equinox
Equinox has 35 luxurious health clubs which are designed to be the best gym in your area. Most locations have large indoor saltwater lap pools, spa treatments, hot tubs, steam rooms, saunas, fitness assessments, and more. Unfortunately, it's not a cheap gym membership, and you'll be paying for luxury.
Find a nearby Equinox luxury gym with saltwater pools.
5. Gold's Gym
Gold's Gym has over 240 locations across the US. It's a boutique fitness center focusing on deeper coaching relationships with its members. Only select Gold's gyms offer indoor and outdoor pools with lap lanes, saunas, and steam rooms. The facilities that tend to offer aquatics tend to be on the smaller side compared to family health club pools.
Amenities: Temperature-controlled group exercise studios, certified personal trainers, cardio equipment, treadmills for sprinting, ellipticals, step machines, free weights, kettlebells, rocker boards, resistance machines, group cycle, basketball courts, circuit training, racquetball courts, boxing area, spas, running tracks, pro shops, childcare, smoothie bar, locker rooms, free unlimited high-speed internet, and a women's only gym area in select clubs. 
Find a nearby Gold's gym that accepts cash payments.
6. In-Shape Health Club
In-Shape Health Club has more than 60 locations in California. The kid-friendly gym has childcare so you can swim, play tennis, pickleball, racquetball, or take studio classes like barres, yoga, and cycle.
In-Shape Health Club has indoor and outdoor pools and saunas. In addition, the clubs offer dedicated lap lanes, aqua classes, lessons, and family swim times.
Click here for a free In-Shape Health Club guest pass for 1-day every six months for adults 18 and older. 
Amenities: Steam rooms, pickleball, tennis, racquetball, senior classes and activities, virtual run and walk club, childcare, kid classes, activities, free unlimited WiFi, locker room, family gym memberships, and more.
Find a In-Shape Health Club near me with a local outdoor pool.
7. LA Fitness
LA Fitness has more than 600 clubs open 7-days a week across North America. In addition, it has an indoor junior Olympic size swimming pool for lap swimming and aquafit classes. LA Fitness also has a spa and sauna for members. According to the company, studies show that just 15-30 minutes in a sauna 3-4 times a week can increase overall wellness. 
Click here for a free LA Fitness guest pass. 
Amenities: Single or family memberships, group classes like kickbox cardio, Zumba, yoga, and cycle, TRX bands, personal training, indoor track, free weights, squat racks, power rack, boxing equipment such as a water-filled punching bag, basketball courts, racquetball, volleyball leagues, heated swimming pool between 80-84 degrees, spa, sauna, childcare, take cash seven days before your due date for membership fees, sells trendy athletic clothes, and teacher discount for members.
LA Fitness accepts credit cards, debit cards, prepaid cards, or direct deposits with your bank routing number to avoid late fees. Unfortunately, they do not accept cashier's checks, personal checks, Apple Pay, nor Venmo.
Find a LA Fitness gym near me with a pool and sauna.
8. Life Time Fitness
Lifetime has over 150 family gyms across the US and Canada. It's considered a luxury athletic resort with something for all members. Lifetime Fitness has big outdoor pools with water slides, lap swimming, waterfalls, and a watersports area at most locations. In addition, some locations have indoor pools with water slides too.
It's one of the first fitness clubs to offer free Apple Fitness+ as part of the membership. It allows Apple Fitness+ to work with your Apple Watch while working out or remotely via an iPhone, iPad, or Apple TV for workout metrics.
Click here to get a free Life Time Fitness guest pass every 60 days for anyone 18 and above. 
Amenities: Nearly 24-hour fitness club hours from 4 am to midnight, family memberships, child care, free Apple Fitness+, hot tubs, steam rooms, saunas, whirlpool, basketballs courts, rock wall, cardio classes, fitness equipment, personal trainers, fresh towel services, tennis courts, pay your gym bill with Apple Pay via doxo, and unlimited WiFi at select locations.
Find a Life Time gym with outdoor water slides and indoor pools near me. 
9. Onelife Fitness
Onelife Fitness has over 40 locations in GA, MD, MO, VA, and WVA. It offers an affordable gym membership at $45 and gives you access to all the facilities, fitness classes, and personal trainers.
One Fitness has fresh and saltwater pools, along with saunas and whirlpools.
Click here to get a free Onelife Fitness guest pass for you and a friend or family member.
Amenities: Certified personal trainers, hydromassage, Hypervolt massage, NormacTec compression, racquet sports, basketball courts, indoor running track, group fitness classes, pilates, on-site childcare, cycle studio, cinema cardio workouts, and luxurious locker rooms with showers.
Find a nearby Onelife Fitness gym with a pool and basketball court. 
10. Park districts Nearby
A park district is created to preserve open spaces, protect natural areas, learn, and provide recreation. There are thousands of park districts in the US. For example, Illinois has around 350 park districts throughout the state. 
Many towns and cities subsidize amenities such as cheap gyms with pools. It will vary by the town but can include indoor and outdoor pools with waterslides, waterfalls, lazy rivers, hot tubs, whirlpools, saunas, diving, and more.
Find your nearby park district and family gym memberships via Google. 
11. UFC Gym
UFC Gym has over 75 locations in the US. It's an extension of the UFC brand by offering private MMA training, group and dynamic personal training, and MMA-style youth programming.
Most UFC Gyms have an indoor lap swimming pool, whirlpool, sauna, steam room, and recovery area.
Click here to get a free UFC Gym guest pass. 
Amenities: Basketball court, group fitness including Zumba, BodyPump, HIIT, boxing, yoga, cycling, water aerobics, boxing studio, on-site childcare, youth fitness for gym family memberships.
Find a nearby UFC Gym for an MMA-inspired fitness workout.
12. Vasa Fitness
Vasa Fitness has around 50 budget-friendly health clubs. It has world-class commercial workout equipment, exercise machines, group fitness classes, free weights, and fitness-on-demand. 
Vasa Fitness has indoor pools usually 25 meters long and saunas.
Click here for a Vasa Fitness day pass.
Amenities: Racquetball, basketball court, rows of cardio equipment, free weights, rowing machines, TRX bands, cycle classes, hydromassage, tanning beds, spa, over 150 group classes like HIIT, cardio dance, yoga, aerobics, aqua aerobics, on-site childcare, multi-club access, family plan memberships, and military discounts.
Find a nearby Vasa Fitness for an indoor pool and sauna.
13. World Gym
World Gym has more than 200 gyms worldwide. It was known for celebrities and bodybuilders, including Lou Ferrigno and Arnold Schwarzenegger. The best gym membership deal is their VIP for two people, including unlimited studio classes, tanning bed sessions, free childcare, freehand towel service and lockers, multi-club access, discounted personal training, and bring a friend perk.
World Gym has indoor and outdoor pools with saunas at select locations.
Click here to get a World Gym free day pass. 
Amenities: Tanning beds, childcare, tennis and basketball courts at select locations, personal trainers, fitness on-demand classes, free weights, martial arts studio, cardio, group classes, strength machines, hydromassage, pro shop, body composition analysis, flat-screen TVs, health and life coaching, and automatic monthly direct deposit. 
Find a nearby World Gym with a women's only workout area.
14. XSport Fitness
XSport Fitness has about 40 clubs in the Chicago area, DC, Virginia, and New York. It's a luxurious health club with an Olympic-sized pool, cafes, climbing walls, and personal trainers.
Click here to get a 7-day XSport Fitness free guest pass with a free week of tanning, body fat testing, and a free personal trainer session. 
Amenities: Climbing wall, basketball court, personal training, UV and spray tanning, spa services, and cheap massage deals, child play area, treadmills, stair climbers, bikes with personal viewing screens, ellipticals, recumbent exercise bikes, a retail store with protein bars and workout apparel, and fitness app, based on location.
Find an XSport Fitness 24-hour gym with a pool open now near me. 
15. YMCA
YMCA has over 2,600 family fitness centers across the country with nationwide access. There's a high likelihood there's a local YMCA with swimming lessons for kids and adults, family memberships, childcare services, adult sports programs, personal fitness training, dance classes, health and wellness programs, and summer camps for children between the ages of preschool through 9th grade.
A Y member can access all its local gyms with pools as long as you use your primary club at least 50% of the time. Select YMCA gyms have outdoor pools with slides, aquatic activities, and laps swimming lanes.
Click here for a free YMCA guest pass and member waiver forms. 
Amenities: Group and water exercise classes like Zumba and barre, exercise machines, running tracks, waterparks, accepts cash for membership fees, and free childcare for up to two hours at most locations.
Find a YMCA gym with indoor and outdoor pools with water slides near me.
16. American Family Fitness
American Family Fitness, also known as AMFam, has nine clubs in Virginia. It has affordable fitness plans for police, students, corporate packages, and senior discounts.
AMFam has indoor pools, saunas, and hot tubs for members.
Click here for a free American Family Fitness day pass. 
Amenities: Over 300 group fitness classes every week, childcare, pools, basketball and racquetball courts, volleyball leagues, tanning beds, personal trainers, yoga studio, cardio and weight equipment, and an indoor track.
Find nearby American Family Fitness gym deals with senior discounts.
Local Private Gyms with Pools
Here are more private health clubs with pools nearby that require memberships, including:
17. Baylor Tom Landry Health & Wellness Center – Indoor
18. David Barton Gym – 25-meter saltwater pool, dry sauna
19. Brick Bodies – indoor lap swimming, hot tub
20. California Family Fitness – indoor and outdoor pools with slides
21. Cedardale Inc – indoor and outdoor
22. Chelsea Piers Fitness – indoor lap pool, whirlpool spa, sauna, steam room, sauna, heated tile
floors
23. CompleteBody Midtown East – indoor saltwater pool, lap swimming, aqua training, swim lessons for six months and older
24. East Bank Club – Luxurious gym with indoor and outdoor rooftop pool, sauna, steam rooms, whirlpool
25. EXOS – cold plunge pools, hot tub, outdoor pool
26. Fitness Connect – Indoor and outdoor pools with slide
27. Franklin Athletic Club – Indoor and outdoor
28. Genesis Health Clubs – Indoor and outdoor
29. Iowa Sports Club – 50-meter competition pool with diving well
30. Las Vegas Athletic Clubs – Indoor and outdoor
31. Midtown Athletic Club – Lap, indoor, outdoor, steam, whirlpool, sauna
32. New York Health and Racquet Club – Saltwater pools, saunas, steam rooms
33. 92Y May Center for Health – Indoor lap pool
34. PRO Sports Club – Indoor lap swimming, family swimming, swim classes, and deep-water
activities
35. Saco Sport & Fitness – indoor and outdoor
36. Spearman Clubs – Olympic sized swimming pool
37. The Alaska Club – Indoor pool with slides
38. The Bay Club Company – Junior Olympic pool, water slide, outdoor heated pool at select
locations
39. Wisconsin Athletic Clubs – Indoor and outdoor, steam room, sauna
Gyms That Don't Have Swimming Pools
Not all gyms have pools and saunas due to the size of the facility and to keep fitness membership prices low. Some of the places that don't have swimming pools in their facility include:
9Round
American Top Team 
Anytime Fitness (24-hour gym takes cash payments)
Blink Fitness (gym that accepts cash payments)
CKL Kickboxing
CorePower Yoga
Curves – tends to be more a ladies gym
Edge Fitness Clubs
Fitness 19
Fit Body Boot Camp
iLoveKickboxing
Koko FitClub
Maxx Fitness
Orangetheory Fitness
Planet Fitness (get free haircuts at select locations)
Retro Fitness
SoulCycle
Texas Family Fitness
Workout Anytime (24-hour gym)
YouFit
See our guide for the best online coupon sites to get discount gym memberships. 
Gyms with Pools Near Me Summary
Regular exercise is great for your body, mind, health, and overall well-being. It helps you reduce the risk of some lifestyle disease causes and boosts your mood, increases your concentration, and maintains the mental focus needed to pursue your financial and life-long goals.
You can get started with homemade gym equipment, but joining a fitness club helps you access more commercial gym equipment and expert training. Plus, gyms offer extra amenities, like swimming pools, waterslides, sauna, and more. The amenities help you relax and recover after a high-intensity lifting or a weekly cardio session.
Spending time in pools, hot water tubs, and saunas can also help improve your cardiovascular health, boost your immunity and blood circulation, and relieve skin diseases, asthma, stress, and other body complications when done regularly in moderate doses.
Most gyms with pools also have extra facilities, social amenities, and post-workout such as pickleball, tennis, racquetball, senior classes & activities, childcare, kid classes & activities, free unlimited WiFi, and more.
Membership fees vary by gym club hours, such as 24/7 location, equipment available, facilities, amenities, and availability of personal fitness trainers. Membership fees can cost up to $500 a month, depending on the number of family members. The most affordable gyms cost between $9-$45 a month.
If you find a place at an affordable price, go ahead and sign up to reap all the benefits of swimming pools.
See our guide on the best pedometers for shoes and shoelaces or our guide on how to get free Nike shoes by mail.