Your body, just like a car, needs regular maintenance to keep it functioning well vs. sitting in a recliner watching Netflix. That's why fitness experts recommend 30 minutes of physical exercise every day.
Regular exercise benefits your health, mind, and physical frame by increasing lean muscle mass, boosting your energy, decreasing your risk for certain health conditions, improving weight management, and boosting your mood.
That's what you need to get the energy and mental focus required to achieve critical financial goals, like saving $10,000 in a year or building a six-figure or seven-figure retirement nest egg. Plus, you can live longer to see your financial dreams come true and enjoy the fruits of your labor.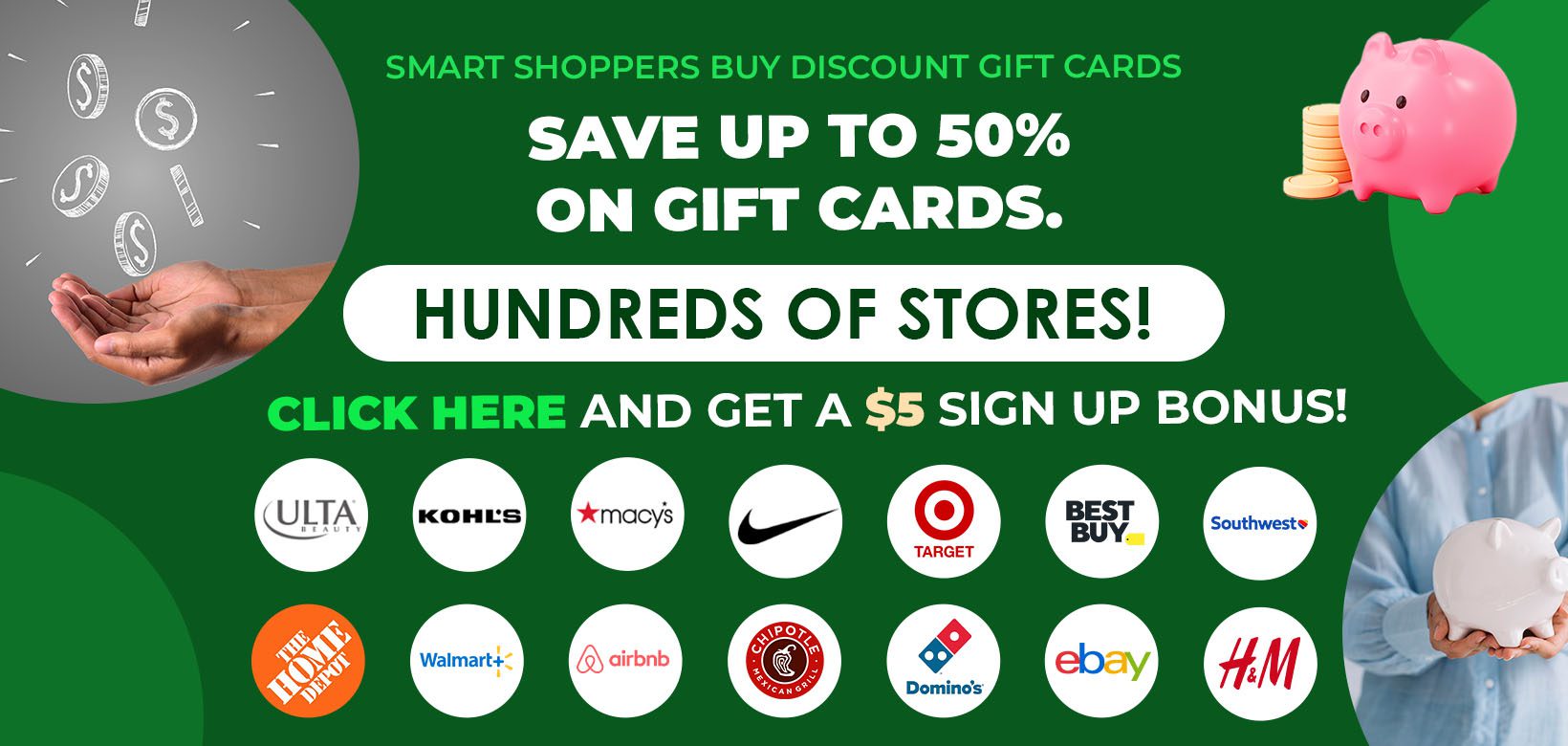 Most people do exercise on their own, either by doing some roadwork with a pedometer for shoes or by exercising with some homemade gym equipment. That's a great start!
However, it helps to visit a local gym to get some professional training from fitness experts for motivation and for guidance on the right technique.
Gym facilities carry all sorts of fitness equipment and employ fitness trainers to screen you and your family. The staff offers the best advice on the type of exercises you need to stay in shape. They'll help you achieve your fitness goals.
Other benefits to join the best gyms with family memberships, includes:
Motivation: Get encouragement and motivation by participating in group fitness classes and working out with others.
Access costly equipment: Access expensive cardio or strength training equipment that may not make economic sense to buy at home.
Recreation facilities: Areas for adult and kids swimming, basketball, pickleball, table tennis, beach volleyball and other amenities.
However, the cost of accessing professional workouts can quickly skyrocket, especially if you want to register 2-3 family members. That's where gyms with family members can help you slash fitness costs and keep fit without breaking the bank.
So, Where can I get the gyms with family membership near me?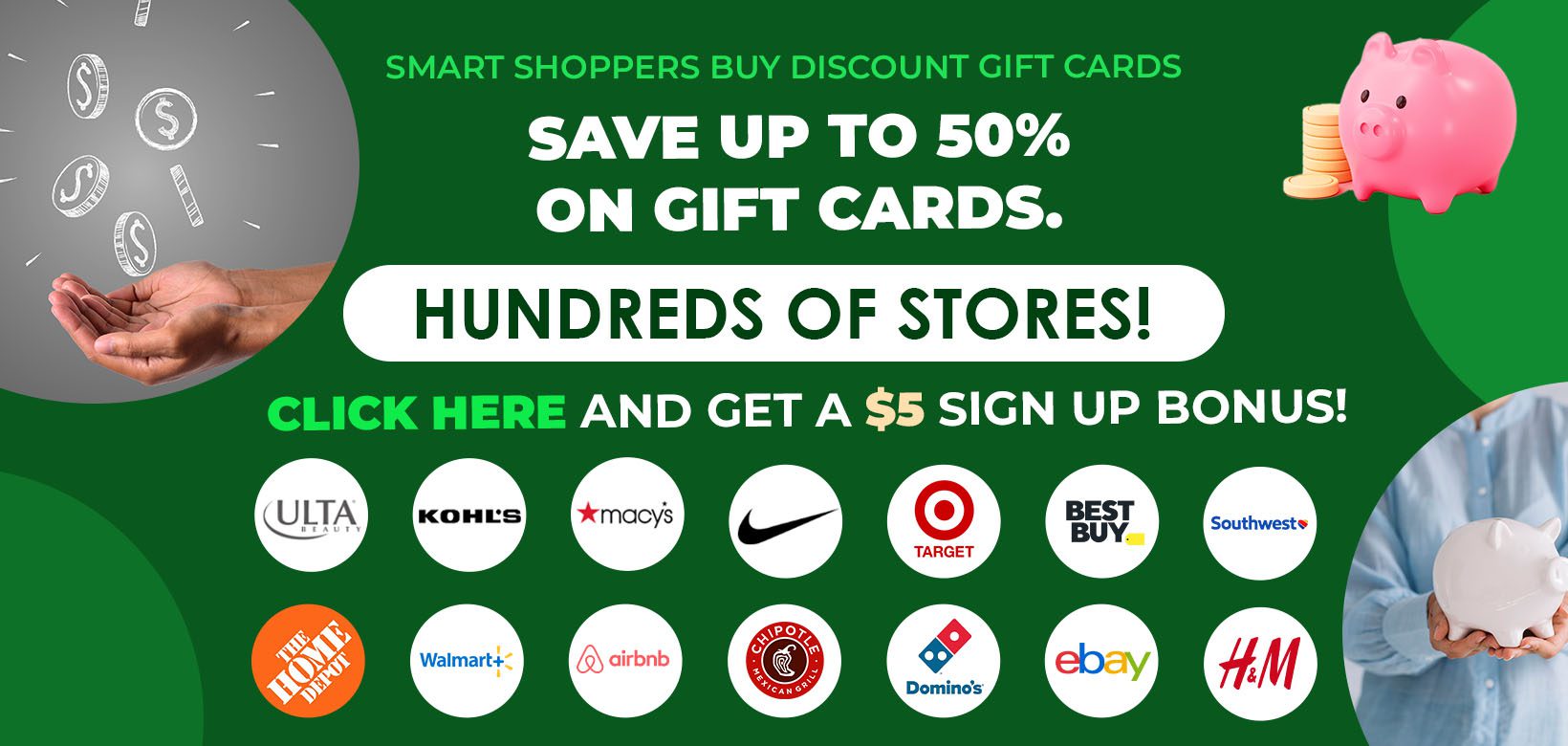 Short answer: Gyms with family memberships can help you get the best value for your money. Plus, finding a nearby gym facility saves time and extra commute costs.
Some of the top gyms and clubs with family membership near me include 9Round, LA Fitness, Lifetime Fitness, 24-Hour Fitness, Club Corp, In-Shape Health Club, Anytime Fitness, In-Shape Health Club , Orangetheory Fitness, Workout Anytime, World Gym, XSport Fitness, Texas Family Fitness, American Family Fitness, American Top Team, YMCA, among others.
When looking for a gym, it's important to consider its location, membership options (monthly, annually, or lifetime), number of family members per package, certified training experts available, cost, amenities fees, and other amenities available.
Some, like the American Family Fitness (AFF), assign you a certified personal trainer to screen your body for any existing or potential bodily injury risks. You then get advice on the best equipment and workouts that will work well for you.
Others, like Lifetime Fitness, offer facilities for child care and fun activities for children that can't use the gym.
Most gyms with a family membership offer both partial and full memberships. A full-time membership comes with extra benefits, like the freedom to choose program options such as group classes, free consultation with certified trainers, getting a fitness certificate and more.
Monthly membership fees vary from one gym facility to another, but you can expect to pay $10-$300 depending on the place you visit, number of family members, available equipment, amenities, availability of training experts, and more. The best value options charge around $50 to $70 per month for a maximum of 3 family members.
See our guide on buying discount athletic shoes online.
Best Family Gym Memberships
Most gyms offer joint family memberships for two adults or three or four for and additional fee. Some require family members to reside at the same address while others don't. Also, some gyms only offer access to the club where you signed up, while other places give you access to multiple locations under the same brand.
Different clubs may offer monthly, annual or even a lifetime membership. So make sure you select a membership that suits you and other family members. Lifetime memberships come with extra benefits and may surprisingly be a cheaper gym membership compared to a partial.
Based on these factors, we've researched and compiled a list of the best gyms that offer family memberships near me.
1. 24 Hour Fitness
24-Hour Fitness has over 285 gyms for family memberships in over a dozen states. Each fitness club is spacious and clean with a variety of exercise equipment for cardio and strength building, along with generous amenities.
Click here to get a free 24-Hour Fitness guest pass for three days. The free guest pass includes studio classes and no appointment needed at multiple clubs. 
Family Plan Cost: Around $80 for two per month. 24-Hour Fitness add a family member for $30 more each month
Club Access: All clubs
Promotions: $0 initiation fee on select monthly payment memberships 
Amenities: Basketball, racquetball court, squash court, small group training, TRX suspension training, circuit training, virtual personal training, volleyball, Pilates, cycle classes, personal training, lap pool, sauna, steam room, whirlpool, massage, turf zone, and fitness equipment. 
Find a 24-Hour Fitness personal gym trainer near me. 
2. 9Round
9Round has over 400 kickboxing themed fitness clubs in the US. The circuit format uses wearable fitness technology that helps you stay in the optimal zone for the best 30 minute workout. It incorporates interval, cardio, and circuit training with no reservations required. 9Round recommends working out three times a week to lose weight, maintain a healthy lifestyle, or relieve stress.
Click here to get a 9Round free guest pass. 
Family Plan Cost: About $150 per month for two members. The 9Round family membership plan also has a $99 enrollment fee. 
Club Access: Limited to the club you joined, unless the individual owner has several gym stores. 
Amenities: Strength station with dumb bells, kettle bells, medicine ball, jump ropes, plus onsite trainer, members portal with online meal planner and videos, heart rate technology, and more. 
Find a nearby 9Round with in-person and online kickboxing cardio workout classes. 
3. Anytime Fitness
Anytime Fitness has over 4,700 24/7 gyms worldwide. Entrepreneur Magazine awarded it the fastest fitness franchise in the world that has around 3 million members on five continents open 365 days a year. 
Each club sets its own minimum age requirements and age restrictions based on state laws. Also, automatic billing options include credit cards or direct deposit with your bank routing number to avoid late fees. They do not accept personal checks, cashier's checks, Venmo, nor Apple Pay.
Click here to get a free Anytime Fitness guest pass. 
Family Plan Cost: $60-$80 per month, depending on a 12 or 24-month commitment plus a $1 initiation fee. The 24-hour gyms are franchises and the pricing and length of the contracts can range from 6, 12, 18, or 24 month. An Anytime gym membership costs less per month for a longer commitment. 
Club Access:  Anytime Fitness members can use any location worldwide after 30 days after joining. 
Amenities: Fitness equipment including treadmills, ellipticals, stair climbers, exercise cycles, rowing machines, free weights, cable crossovers, kettlebells, and amt cross-trainers. The gyms also offer personal training, team workouts, tanning, spin cycle classes, Zumba, yoga, and cardio TVs. 
Find a nearby Anytime Fitness family membership gym around the world.
4. In-Shape Health Club
In-Shape Health Club has over 60 locations in California. It's a kid-friendly gym with childcare so you can work out, swim, play pickleball, tennis, or racquetball, or take studio classes like yoga, barre, and cycle.
Click here to get an In-Shape Health Club free 1-day guest pass once every 6 months for adults 18 and older.
Family Plan Cost: The base price ranges from $29.99 to $89.99 per month based on the location, plus a $49.99 enrollment fee. An In-Shape Health Club family plan costs an additional $19.99 per month for kids and adults 13 and older, plus $14.99 per month for children 6 months to 12 years old. 
Club Access: Able to visit all clubs with the Signature Network membership. 
Amenities: Sauna, steam rooms, racquetball, senior classes and activities, kid classes and activities, virtual run and walk club, pickleball, tennis, kid zone, free wifi, locker room, indoor and outdoor lap pool, family swim, and more. 
Find a In-Shape Health Club near me with a pool and sauna.
5. LA Fitness
LA Fitness has over 600 clubs open 7-days a week across the US and Canada.
Click here to get a free LA Fitness guest pass. 
Family Plan Cost: $72 for two members per month. LA Fitness adds a family member for $35.99 per month.
Club Access: $49 initiation fee for multi-club access in single state or no initiation for single club access. 
Amenities: Group classes like Zumba, kickbox cardio, yoga, and cycle, personal training, TRX, free weights, racquetball, basketball, heated swimming pool between 80-84 degrees, sells trendy athletic clothes, Kids Klub, and teacher discounts.
Find a LA Fitness gym with childcare near me. 
6. Life Time Fitness
Lifetime has over 150 gyms for family memberships across the US and Canada. The health club considers itself a luxury athletic resort with something for everyone. It's the first health and fitness club to offer free Apple Fitness+ as part of its membership. You can use the Apple Fitness+ with your Apple Watch while working out or via an iPad, iPhone, or Apple TV for metrics.
Click here to get a free Life Time Fitness guest pass for anyone 18 and older. Limit one every 60 days. 
Family Plan Cost: Membership costs are based on the rates at your primary club, but no joining fees. A Lifetime Fitness family membership costs $199 or more for two people and goes up per additional person. A new membership includes a one-hour session with a personal trainer for on-boarding. 
Club Access:  Nationwide club access is based on the type of family membership plan 
Amenities: Child Care center, free Apple Fitness, almost 24-hour fitness club hours from 4 am to midnight, indoor and outdoor pool, waterslides, whirlpool, saunas, basketballs courts, rock wall, fitness equipment, cardio classes, personal trainer, fresh towel service, steam rooms, unlimited WiFi and tennis courts at select locations. 
Find a Life Time gym with indoor and outdoor pools near me. 
7. Orangetheory Fitness
Orangetheory Fitness has around 1,300 gym stores in storefronts across the US. It's known for its heart rate-based interval training workouts for beginners or quick one-hour workouts. Its heart rate-based workouts continue burning calories post workout. The minimum age to join Orangetheory is usually 16.
Corporate fitness memberships at a discounted price for team-building.
Click here to get a free Orangetheory Fitness guest pass. 
Family Plan Cost: Membership costs are based on monthly sessions. It's about $60 per month for four sessions and the price goes higher with more sessions. You'll save about $10-$20 each month per person with an Orangetheory family membership. 
Club Access:  Nationwide studio access with easy online booking
Amenities: Treadmills for sprinting, bikes, striders, water rowers, dumbbells, benches, medicine balls, and TRX suspension trainers. 
Find a nearby Orangetheory family membership for unlimited sessions.
8. Snap Fitness
Snap Fitness has over 600 24/7 health clubs with access to any location around the world. The franchise is designed to welcome beginners to enthusiasts in rural to major cities. It provides discounted gym memberships for military, corporate, and senior discounts.
Family Plan Cost: A single membership costs about $35, costs about $50 for two, and a family plan costs around $60 at Snap Fitness. 
Club Access: You have access to all its gym and membership benefits.   
Amenities: Treadmills, ellipticals, recumbent exercise bikes, nautilus, fitness classes on demand, free weights, spin cycles, and more.
Find a nearby Snap Fitness as one of the most affordable gyms to join. 
9. Vasa Fitness
Vasa Fitness has about 50 budget-friendly clubs. It has top-of-the-line workout equipment, free weights, exercise machines, group fitness classes, and fitness-on-demand.
Click here to get a Vasa Fitness guest pass.
Family Plan Cost: Adding a family member to your plan ranges from $9.99 to $39.99 based on your primary plan. A Basic Vasa family membership is only $9.99, STUDIO plan costs $15.99 to add a family or friend 18 or older, and the most expensive gym membership is $39.99 a family member 12 and older.
Club Access: Visit other club with the premium Fitness Membership
Amenities: Basketball, racquetball, childcare, rows of cardio equipment, free weights, TRX bands, indoor pool, cycle classes, spa, hydromassage, tanning, and over 150 group classes like HIIT, aerobics, yoga, cardio dance, and aqua aerobics. 
Find a nearby Vasa Fitness for a budget-friendly family plan.
10. Workout Anytime
Workout Anytime has over 170 local gyms open 24-hours a day with reciprocal use. It's known for its premium amenities for an affordable price. 
Click here to get a free Workout Anytime guest pass. 
Family Plan Cost: Around $40 for a membership for two and $60 for a premium membership that includes hydromassage, tanning, a monthly free personal trainer session, unlimited HIIT, and small group training. 
Club Access: Workout Anytime members can use any location worldwide after 30 days after joining.
Amenities: Treadmills, bicycles, stair climber, reACT training system, cardio equipment, strength equipment, free weights, tanning, hydromassage, personal trainer, free unlimited Internet, and 24/7 access to all locations nationwide. 
Find a nearby Workout Anytime with cheap gym memberships. 
11. World Gym
World Gym has over 200 gyms around the world and was known frequently for famous bodybuilders and celebrities including Arnold Schwarzenegger and Lou Ferrigno. The best gym membership deal is the VIP for two people including unlimited studio classes, free childcare, unlimited tanning sessions, free hand towel service and lockers, discounted personal training, multi-club access, and bring a friend perk.
Click here to get a World Gym free guest pass.
Family Plan Cost: The VIP EFT two person membership costs $34.95 plus a $25 enrollment fee. It's available for anyone 18 and older and automatic monthly direct deposit. 
Club Access: Multi-club worldwide access
Amenities: Tanning beds, fitness on demand classes, childcare, personal trainers, group classes, strength machines, free weights, cardio, health and life coaching, and more. 
Check the nearby World Gym membership prices and amenities for a group. 
12. XSport Fitness
XSport Fitness has around 40 clubs in Chicagoland, Virginia, DC, and New York. It's known as a luxurious gym with an Olympic size pool, climbing walls, cafes, and personal trainers open 24-hours at some clubs.
Click here to get an XSport Fitness free 7-day guest pass with body fat testing, free week of tanning, and a free personal trainer session. 
Family Plan Cost: Basic membership for one is $9.95 per month plus a $49 annual maintenance fee. Some health club promotions offered include free first month and half off a second family gym membership. 
Club Access: All club access with premium memberships.
Amenities: Personal training, pool, spa services and cheap massage deals, climbing wall, basketball court, child play area, UV and spray tanning, treadmills, ellipticals, stair climbers, bikes with personal viewing screens, group fitness, retail store with workout apparel and protein bars, and fitness app, based on location. 
Find a XSport Fitness 24-hour gym near me open now. 
13. YMCA
YMCA has over 2,600 gyms across the country with nationwide access. There's likely a local YMCA that offers togetherhood with childcare services, swimming lessons for kids and adults, personal fitness training, adult sports programs, health and wellness programs, dance classes, and summer camps for children between the ages of preschool to 9th grade.
Click here to get a free YMCA guest pass and waiver forms. 
Family Plan Cost: $60-$100 for two individuals residing in the same household, depending on the gym location. You can also include children under 19 or under 23 if enrolled full-time in school. The YMCA family membership cost must add an additional initiation fee of one month to the price.
Club Access: A Y membership allows access to all the best gyms with pools nationwide. Although, you must use your primary Y at least 50% of the time. 
Amenities: Group and water exercise classes like barre and Zumba, exercise machines, pools, waterparks, running tracks, and free childcare for two hours at most locations. 
Find a YMCA gym near me with a pool and sauna. 
14. Texas Family Fitness
Texas Family Fitness has 13 of the most affordable gyms in Texas open 7-days a week. The state-of-the-art facilities are has 55" flat screen TVs in the large cardio center, group fitness, kids club center, discounted family memberships, and month-to-month fitness memberships.
Click here to get a free Texas Family Fitness 15-day guest pass. 
Family Plan Cost: The price of a single membership ranges from $9.99 to $24.99 per month plus an enrollment fee up to $79. Texas Family Fitness member costs for an added family member varies by club. 
Club Access: Use all 13 clubs with membership.
Amenities: Hydromassage, small group training, kids club, red light therapy, fitness on demand access, cycle classes, senior fitness, personal trainers, locker room access, showers, and more. 
Find a nearby Texas Family Fitness for a cheap gym membership. 
15. American Family Fitness
American Family Fitness, known as AMFam, has nine health clubs in Virginia. It has affordable fitness plans for students, police, corporate packages, and senior discounts.
Click here to get a free American Family Fitness guest pass. 
Family Plan Cost: Two adult American Family membership costs start at $72.95 per month and an annual $49 maintenance fee. 
Club Access: Multi-club usage.
Amenities: More than 300 group fitness classes every week, personal trainers, childcare, pools, basketball and racquetball courts, yoga studio, indoor tracks, cardio and weight equipment.
Find a nearby American Family Fitness to enroll in an affordable gym. 
16. American Top Team
American Top Team has around 40 locations in the US and is considered one of the best MMA facilities in the world. Their main focus is training and developing professional and amateur fighters.
Family Plan Cost: Enrolling at American Top Team family membership costs $300 per month plus an extra one-time $198 fee. 
Amenities: Indoor cycle studio, wrestling room, octagon, kitchen, laundry facilities, and more.
Find a nearby American Top Team for one of the best MMA gyms in the world.
Places That Don't Have Family Plan Gym Memberships
Not all gym clubs offer joint family memberships. Some of the places are good a single gym membership, including:
Blink Fitness
CKL Kickboxing
Chuze Fitness
Club Fitness
CorePower Yoga
Crunch Fitness
Curves – tends to be more a ladies gym
David Barton Gym
Equinox
Fitness 19
Fit Body Boot Camp
Gold's Gym
iLoveKickboxing
Koko FitClub
Maxx Fitness
Onelife Fitness
Planet Fitness (get free haircuts at select locations)
Retro Fitness
SoulCycle
UFC Gym
YouFit
See our guide on the best online coupon sites to get discount gym memberships.
Places to Get Best Family Gym Memberships Summary
Exercising at home is a great place to begin your fitness journey. But just like you need the services of a professional financial advisor to learn the ins and outs of wealth building, you may need fitness experts to build a healthy lifestyle.
That's where gym clubs can help you achieve your fitness goals and stay in shape. We all need physical and mental health to push our financial and other life goals to the maximum.
Suburban and city gyms have all sorts of workout equipment that may not make economic sense to buy at home. Plus, some of the top gyms have certified training experts to help you reach your fitness goals and advise you on the best equipment and exercises that work well for your body.
You'll also get motivation from fitness classes and group workouts, access to extra amenities, and even facilities for children that are too young.
Some gyms provide family gyms membership while others do not. Most places allow a maximum of two to three adult family members. You may have to pay for extra for more family members or guests.
Costs vary from one fitness club to another depending on training experts available, extra facilities and amenities, fitness workout equipment list, and the type of membership packages offered.
However, the average gym membership fee is between $50 to $70 for two family members (adults) and additional costs for extra members.
Most gyms with family membership remain open 7 days a week to work with your schedule.
See our related article on ways to get free Nike shoes online.