Have you ever been young and needing a job? It can be frustrating when people say "No" to you because they feel you're too young and inexperienced.
Groceries stores that hire at 14 know how it works for them and their prospective employees. They understand that teens as young as 14 are capable of taking on a lot of responsibilities.
Some students do babysitting jobs for extra cash, which is arguably more challenging than bagging the groceries or cleaning up the aisle. Meanwhile, grocery stores that hire at 15 are probably looking for someone trained with customer service skills. Finally, grocery stores that hire at 16 may want someone sturdy enough to carry heavy bags and precise enough to handle financial transactions at a checkout register. But they may consider someone younger who can handle all those jobs.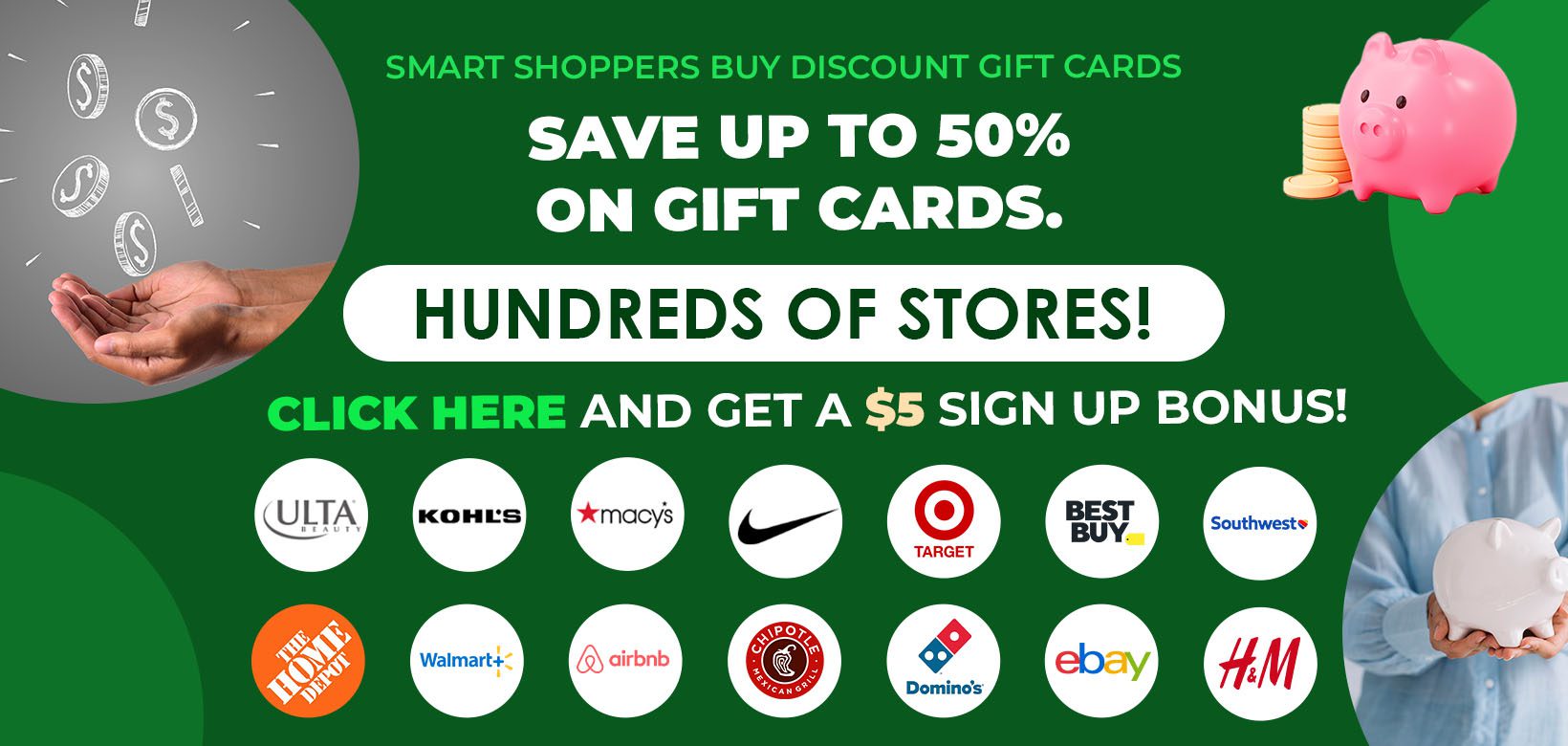 But the point is that there are grocery stores that do understand what young people are capable of. This is what this little guide is all about.
Sometimes, teenagers can be more responsible than some adults. Jobs can also supplement their allowances or contribute to savings for their college tuition. Besides money, they'll learn essential skills that can be the building blocks for six-figure or even seven-figure jobs!
What skills can a 14, 15, and 16 year old learn from working at a grocery? While bagging groceries and cleaning the aisle may be no-brainers, the responsibility attached to those jobs can train the teens for how they will work in the future. They will not only learn how to organize the bags and aisles but also their time management. Some will work weekends, while others go after school every weekday.
Suffice it to say that grocery stores that hire at 14, 15, and 16 are badly needed, especially when employment was so low. Where else can young people go and get some training for their future careers? If employers are fussy with their applicants' age, they may be missing out on some good workers for a first-time job.
Here is the good news. We have found grocery stores that hire 14, 15, and 16-year olds. If you are a young teen who needs a regular, weekend, or summer job, dive in!
Can Teens Work in Grocery Stores?
Yes, a teen can generally apply for a grocery position with no previous work experience. Working in a grocery store is one of the best jobs to get as a teen since they have long and flexible hours. They are always looking for help at all hours, from early to late, especially on weekends. Several well-known grocery stores hire teens as young as 14 and 15-year-olds.
Teens are usually given entry-level grocery store job titles such as bagger and clerk. Tasks may range from stocking merchandise, helping take store inventory counts, assisting customers, and creating a friendly guest experience.
But take note, before you go on your job hunt, you may need a work permit, and the allowed age varies from state to state.
And being a minor, you will, of course, need the permission of your parent or guardian.
Demand for grocery store workers has increased during the pandemic, but precautions and dangers are also higher.
How Many Hours Can a 14 and 15 Year Old Work Legally?
The Fair Labor Standards Act (FLSA) prescribes the days, hours, and times in which 14, 15, 16, and 17-year-old can work. Even if parents allow their kids to work as long as they wish, there are allowable Federal limits.
14 and 15 year old's are legally allowed to work the following hours:
Non-school: You are only allowed to work during non-school hours.
School day: On a school day, you can work up to 3 hours.
Weekly: The total number of work hours during a school week cannot exceed 18.
No school day limit: On a non-school day, you can work up to 8 hours.
No school week limit: On a non-school week, you may work up to 40 hours.
Duration: Work is only allowed from 7 am to 7 pm.
Summer hours: In the summer, from June 1 through Labor Day, work hours are extended, allowing work from 7 am to 9 pm.
There are no longer work hour limits once the teen reaches a minimum of 16.
What is Considered a Minor?
Workers under 18 years of age are considered minor workers according to Federal Law. Minors are only allowed to be employed in certain types of work, which includes grocery jobs.
The federal minimum wage is $7.25 per hour. However, a lower rate will apply for you during your first 90 consecutive calendar days, a youth minimum wage of $4.25 per hour. This applies to the first 90 days of each job, so if you change jobs, you are subject to this rate again for the first 90 days.
How Old Do You Have To Be To Work at Grocery Stores?
You must be a minimum of 14 to work at a grocery store. Federal laws allow 14 year olds and older to do jobs like cashiering, stocking shelves, price marking, and bagging.
What are the Pros and Cons of Working in Grocery Stores?
Working at a grocery store today has its advantages and disadvantages.
What are the pros of working at a grocery store?
Here are some of the rewards you reap from a grocery store job:
Grocery stores tend to pay over minimum wage
Having a job increases your confidence and develops a sense of personal achievement.
You develop problem-solving skills as you attend to customers, learn their needs, and figure out how to respond.
You receive some basic training on service and professionalism.
You gain a better appreciation for the value of money.
You learn responsibility, teamwork, and camaraderie—you make friends outside your usual social circle.
You learn different techniques in customer service.
You learn communication and interpersonal skills as you deal with customers and report to your manager.
What are the cons of working at a grocery store?
There are cons to working at a grocery store that you'll need to deal with like any job.
Generally low pay and benefits—most of these roles will start you at minimum wage. But if you perform well, you can expect an occasional pay increase.
Work can feel monotonous if you have the same task every day.
Some shifts start very early, while others end very late.
You may have to deal with negativity from unhappy or rude customers.
Currently, there is a high risk of exposure due to the pandemic.
Grocery Stores That Hire Minors
Selected grocery stores hire at 14 and 15, but more jobs are available for teens 16 and older.
Below is a list of grocery stores that offer part-time grocery store jobs for students. Take note that state child labor laws can impact the minimum hiring age at various locations.
1. BJ's Wholesale Club
BJ's is a membership-only warehouse club chain with over 215 locations in 16 states in the Midwest and east coast. They're known to offer supermarket-like products and services and offer many coupons/discounts compared to other major wholesalers.
The minimum age requirement to work at BJ's Wholesale Club is 16 years old for most entry-level positions. First-time jobs can include clerical positions, stock merchandise, greeter, cart retrieval, and more.
Learn more about BJ's Wholesale Club entry-level positions here.
2. Food Lion
Food Lion has over 1,100 supermarkets in West Virginia, Virginia, Tennessee, South Carolina, Pennsylvania, North Carolina, Maryland, Kentucky, Georgia, and Delaware. They also have services like check cashing with an ID, sell stamps, fill prescriptions, and sell money orders through Western Union.
Food Lion set the minimum employment age at 16 for entry-level jobs. They generally prefer a high school graduate or equivalent, excellent organizational and interpersonal skills, learn multiple tasks, and meet the assigned position's physical requirements.
Find a Food Lions job for 16 years old here.
3. Giant Eagle
Giant Eagle has over 200 grocery stores in Pennsylvania, Ohio, West Virginia, and Maryland. They also own over 200 GetGo gas stations that hire youth and over 50 Ricker's stores. Giant Eagle offers services like dry cleaning, fuel stations, selling gift cards, selling a no-contract phone, a pharmacy, organic food, check cashing with a valid ID, and selling money orders.
The Giant Eagle hiring age starts at 14. The first-time jobs can include being a cashier, merchandise stockers, or a lot attendant that gathers carts starting at age 16.
Find a no experience required job at Giant Eagle here.
4. Giant Food
Giant Food has about 170 supermarkets and most with full-service pharmacies located in Delaware, District of Columbia, Maryland, Pennsylvania, and Virginia. Most locations offer Western Union wire transfers and money orders, Coinstar machines, flu vaccinations, Starbucks, and a gas station.
The Giant Food minimum age requirement to be hired is 16 years old. A youth position could include a bakery associate, bagger, cashier, stock shelves, stock person, or clerk.
Find an evening or weekend job at Giant Foods here. They're open 24 hours a day and seven days a week.
5. Harris Teeter
Harris Teeter supermarkets have over 230 stores and 14 fuel centers on the east coast, including Delaware, District of Columbia, Florida, Georgia, North Carolina, South Carolina, and Virginia. Mot stores offer services such as free in-store WIFI, sell Starbucks coffee, grocery carryout, money orders, Western Union money transfer, prepaid services, payment services, sell restaurant gift cards, Blue Rhino propane tank exchange, lottery ticket sales, Redbox movie rentals, coin counting machines, Rug Doctor carpet cleaner machine rental, sell postage stamps, ATM services, up to $200 cash back with a $3 flat fee from 7 am to 10 pm, and bus passes.
Harris Teeter grocery store hires at 16 with limited job opportunities for youth due to safety. Positions can include seafood or stock clerk, produce clerk, parcel pickup service, or cashier.
Find a part-time hourly wage job at Harris Teeter here.
6. Harveys
Harveys is one of the largest supermarket chains in the Southeast. It has over 75 stores in Georgia, Florida, North Carolina, and South Carolina.
The Harveys grocery store age to work starts at 16 years old. Positions for a teen may include a cashier or a stock clerk.
Find an entry-level position at Harveys here.
7. H-E-B
H-E-B has over 310 upscale grocery stores in Texas. They're one of the large private supermarkets in the US offering additional services like buying Western Union money orders, pay bills, reload prepaid cards and mobile phones, check cashing with fees as low as $3, prepaid Mastercard debit cards, notary services, send a fax, and make copies.
The minimum age to work at H-E-B is 16 years old. New jobs for a teenager can include curbside representative, deli counter, cook specialist, and more.
Find a nearby H-E-B job for teens and apply here.
8. Hy-Vee
Hy-Vee supermarket chain has more than 260 stores in eight Midwestern states. They have customer services including bill pay, Citizens Community Credit Union branch, coin counter machine, dry cleaning, lottery purchases, Western Union money transfer, send a fax, one-hour photo development, and selling money orders for only 99 cents flat fee.
Find a nearby Hy-Vee grocery store that hires at 16 years old. First-time positions can be cleaning, cooking, stocking department shelves, or customer service.
9. King Soopers
King Soopers has over 110 supermarkets, mostly located in Colorado. It's a Kroger subsidiary and offers financial services like bill payment online, Western Union money transfer up to $10,000, cash checks, get a money order, and prepaid cards.
The King Soopers hiring age is 14 years old, along with a work certificate from the school. A job for a student can include a deli clerk, cake decorator, or shelf stocker.
Find a King Sooper location near me here.
10. Kroger
Kroger is one of the largest supermarkets in the US, with over 1,300 locations across the country. They're the fourth largest private employer based in the US.
The Kroger minimum age requirement is 16. Youth positions include cashier, bakery clerk, assemble products on pallets, and more.
The company offers employee benefits like 10% off Kroger foods, 15% off apparel, free check cashing, scholarship programs for students, and medical benefits if you surpass hours per week.
Find an entry-level job at Kroger here.
11. Meijer
Meijer has over 240 supercenters in six Midwest states, including Illinois, Indiana, Kentucky, Michigan, Ohio, and Wisconsin. A Meijer is similar to a Walmart because they sell groceries like discount meat cheaper than competitors and almost everything else you want. They sell other stuff like clothes, automotive, home décor, electronics, and more.
The minimum Meijer age requirement is 16 years old. They have first-time jobs such as a greeter with a friendly personality, collect carts, and warehouse stocking with products up to 75 pounds. The company employs over 70,000 people.
Apply for an entry-level job at Meijer online here.
12. Piggly Wiggly
Piggly Wiggly has over 530 grocery stores in 17 states from the Southeast and up to Wisconsin. They offer customer services like Western Union money transfers, sell money orders, sell local gift cards, ATMs, lottery, Coinstar exchange, bill payment services, and sell postage stamps.
The minimum age to work at the Piggly Wiggly grocery store is 16. Duties for students can include cashier, bagger, or a stocker.
The Piggly Wiggly job benefits for a student include flexible scheduling, employee discounts, and competitive wages.
Find your nearest store to find the contact information here.
13. Publix
Publix has over 1,250 supermarket locations in the Southeast, including Alabama, Georgia, Florida, North Carolina, South Carolina, Tennessee, and Virginia. The customer service desk clerk offers money services like cashing payroll and personal checks with an ID, sells money orders and offers Western Union money transfers.
Publix is one of the grocery stores that hire at 14. The type of student jobs include a cashier that scans and handles cash transactions, floral clerks who design and display arrangements, bagger for groceries, bring groceries to the cars and retrieve carts,
Apply for a job at Publix online here.
14. Safeway
Safeway has over 266 grocery stores in Northern California and Hawaii. The brand also includes over 270 Vons supermarkets in Nevada and Southern California, over 100 Tom Thumb and Randalls in Texas, over 25 Carrs in Alaska, and more. Each store can offer additional services such as Western Union, pharmacy, lottery, dry cleaning, photo processing, make copies, sell stamps, cash checks, etc.
Safeway grocery store hires at 14 years old. The easiest jobs for a teenager include a courtesy clerk that greets customers or bags groceries. Older teens can apply to be delivery drivers or pharmacy technicians.
Apply for an entry-level job online at Safeway here.
15. Sprouts Farmers Markets
Sprouts Farmers Markets has over 350 stores in 23 states with over 35,000 employees.
The minimum age to work at Sprouts Farmers Markets is 16 or older. A first-time team member can start as a courtesy clerk who will bag merchandise, assist customers, gathering carts from the parking lot, and sweep and maintain cleanliness. You must be at least 18 to work at the cash register. According to an investor presentation, they promote over 27% of team members from within.
Apply for a teenage job online at Sprouts Farmers Market here.
16. Stop & Shop
Stop & Shop has over 410 supermarkets in five states in the northeast. Most locations offer Redbox, Western Union, Peapod, propane tank exchange, free wifi, Coinstar exchange, Starbucks, Citizen's Bank, flu vaccination, and a gas station.
Stop & Shop hires teenagers starting at 16. Entry-level positions can be working as a deli clerk in a fast-paced environment, cashier, floral clerk, or stocking shelves at night for potentially a higher wage.
Start the Stop & Shop hiring process online here.
17. Wegmans
Wegmans has over 100 supermarket locations in seven states in the mid-Atlantic and Northeastern regions. It was ranked #3 in FORTUNE magazine in 2020 as one of the Best Companies to Work For; it's made the list every year since 2005.
The Wegmans minimum age for employment is 15. Most states require work permits for teenagers under 16 or 18. A 15 year old can get an entry-level position being a cashier or customer service representative.
Apply for a part-time Wegmans job online here.
18. Winn-Dixie
Winn-Dixie has over 500 grocery stores in Mississippi, Louisiana, Georgia, Florida, and Alabama. They offer additional services like discounted tickets for attractions, sell floral arrangements, popular gift cards, lottery tickets with proceeds in LA, GA, and FL used to fund student scholarships and education programs, and Western Union money transfers.
The Winn-Dixie age requirement to work is 16, and do not hire students aged 14 or 15. One of the few part-time jobs for a 16 year old is a courtesy clerk that greets the guests and bag purchases. Winn-Dixie can hire an 18 year old as a cheese steward, culinary manager, cake decorator, bakery associate, or department manager.
Find part-time grocery store jobs for teenagers online at Winn-Dixie here.
Convenience Stores That Hire Minors
Teens can get hired at convenience stores for entry-level jobs. According to Statista, there are over 152,000 convenience stores in the US.
19. Wawa
Wawa is a convenience store chain with over 850 Florida and mid-Atlantic locations in the US. They serve fresh coffee and built-to-order foods, plus fuel services.
The Wawa minimum hiring age is 16. Entry-jobs include customer service associates, fuel associates, or delivery drivers.
Find a Wawa job for minors here.
20. Family Express
Family Express has over 70 locations across Indiana. The family-owned convenience store and gas station sells coffee, carbonated drinks, produce, grab-and-go food, lotto tickets, money orders, and diesel.
The minimum hiring age at Family Express is 14 years old for an entry-level job.
Find a Family Express opportunity here.
21. Kum & Go
Kum & Go is a convenience store chain to buy gas and groceries. They have over 400 locations across 11 states, from Wyoming to Illinois.
The minimum age to work Kum & Go is 16 years. They continuously accept applications for first-time jobs like sales or food associates.
Apply for a Kum and Go job here.
22. FiveStar Food Mart
FiveStar Food Mart is a convenience store and fuel chain with over 80 stores in over 21 counties in Kentucky, Indiana, and Illinois. The stores hire teenagers starting at 15 years old to work as a customer service representative, associate manager, or shift supervisor. Applicants must have a social security number when applying online.
Learn more details about FiveStar Food Mart jobs for students here.
23. Casey's General Store
Casey's General Store is a chain of convenience stores based in the Midwestern and Southern United States. The stores serve handmade pizza, offer car wash services, gasoline, coffee, and grocery items.
There are 2,100 locations across 16 states. The minimum age to work at Casey's General Store is 16 years old. Entry-level jobs to get as a teen include a pizza delivery driver with a valid license, car wash tunnel attendant, or store attendant.
Learn more details about Casey's General Store teen jobs here.
Travel Centers That Hire Minors
Teens who love travel can seek employment at any of the following travel centers. The following are well-known travel centers in the US that teens can apply to.
24. Pilot Flying J
Pilot Flying J has over 750 locations in 44 states and Canada. It's the largest owner of travel centers in North America.
Pilot Flying J travel center jobs for teenagers has a minimum age of years old. Youth positions include coffee host, maintenance member that cleans and stocks, work the cash register, or cook.
Complete a Pilot Flying J job application online here.
25. Sapp Bros
Sapp Bros has 17 travel centers in nine states, from Utah to Pennsylvania along Interstate-80. They distribute petroleum, including kerosene, gas diesel, propane, refined fuel, lubricants, and oil. Some locations feature their convenience store and Apple Barrel restaurant that hires teens.
The Sapp Bros. website clearly states that college and school students are important to their team. They offer flexible scheduling and $1,200 per year in education assistance.
Sapp Bros. retail stores hire teens with a minimum age of 16 years old. Part-time jobs can include cashier, stocking inventory, and handling incoming calls.
Apply for a high school or college job at Sapp Bros. online here.
What Kind of Jobs Are There in a Grocery Store?
The Bureau of Labor Statistics provides some of the most common types of grocery store jobs, including:
Cashier – Scan groceries and process the payment. Depending on the store and the time of the day, a cashier may also have to bag the merchandise.
Bagger – Load the merchandise in the grocery bags and help customers carry items out to their cars.
Stocker – Restock shelves as they are emptied during the day and answer questions as customers search for items.
Food Preparation – Prepare and package food, such as the deli.
Customer Service Representative – Assist shoppers with general questions and sell them items behind the counter, including renting carpet extractors, fax services, places to buy stamps, notary services, get copies, get money orders, get keys made, 24-hour check cashing, and sell gift cards.
25 Grocery Stores that Hire at 14, 15, 16 Years Old Summary
When it comes to what jobs can you get at the age of 14, a grocery role is one of the best options. This is because grocery jobs are manageable enough for young ones and provide the training ground for efficiency and responsibility.
Check with state laws to see if you are above the minimum working age. It will save you time from applying and, unfortunately, from rejection if you don't qualify due to your age. Apply for a work permit before you start looking because it will give you a leg up if the employer knows you can start immediately.
Even if you are as young as 14, the fact that you are reading this article means that you are mature enough to understand that knowledge is power. If you are a parent or guardian helping out a youth, do not forget to stress the importance of responsibility. Another positive is that grocery stores tend to pay well, and it's a good way to make money fast as a kid.
Have a good time job hunting, and we wish you the best of luck with your grocery job position!