Don't repeat the same financial mistakes made during the Great Depression. Yes, that was when there were not many financial choices, but some money moves could have been done before and during that would have helped alleviate the situation. It was not an ideal time, to put it mildly.
However, we are now able to show how we have learned from our mistakes and our history. Here are 16 Great Depression survival tips:
1. Difference Between Needs and Wants
From when you were an elementary school, you were taught the difference between needs and wants. It seemed easy enough to understand that you must prioritize needs. Obviously, you cannot skip things like shelter and buying food.
Even though all prices have been rising and "wants" continue to feel more exclusive, people still continue to nourish that aspect. According to the BLS, the average consumer spends over $1,800 a year on apparel alone. Moreover, the average consumer also spends more than $3,000 on entertainment.
It does not have to be that way. If you are tired of your current wardrobe, there are consignment shops nearby to provide you with fashion at lower costs. Another option is to shop for cheap trendy clothes stores online when adding to your wardrobe. New clothes don't have to cost a lot, nor should you ever need to pay full price.
In many cases, I will search on eBay, Craigslist, or sites like Craiglist for more expensive clothing listed as "new" or "like new." In most cases, I will save around 40% off the retail price. The same goes for shoes. I continuously find the best places to buy discount shoes online.
To help pay for your new trendy clothes, I suggest reselling your old clothes to those same consignment shops or selling on Poshmark. Always take care of all your clothes. If they are well taken care of, you can still sell old and vintage clothing for a fair price and make money fast.
Pro Tip: Don't buy new hangers! Instead of getting new hangers, get rid of clothing before replacing it with some new clothes.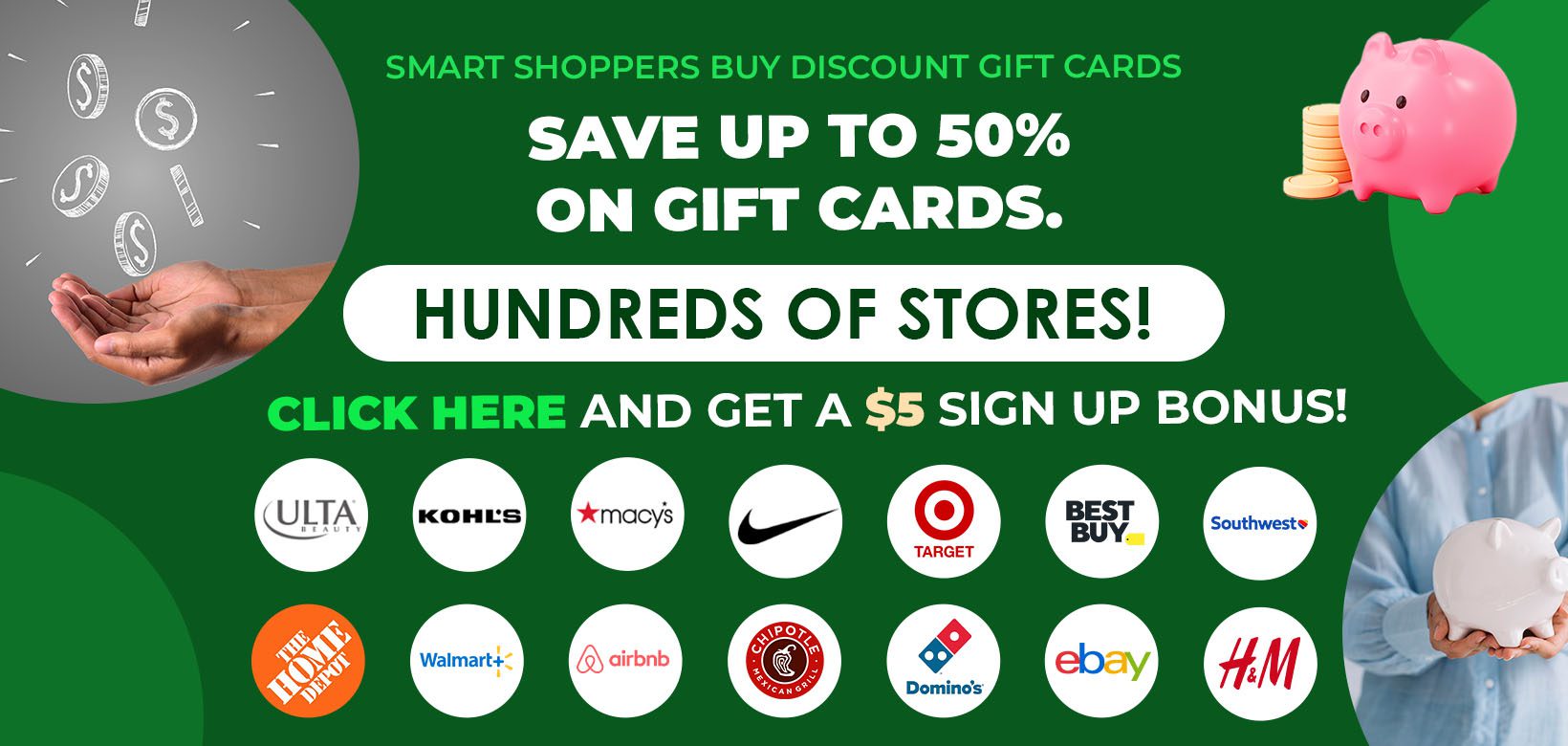 2. Save Money for Emergencies
An emergency fund is not a mere suggestion. It is a necessity. So, save money for emergencies. The Great Depression has shown us what life would be like after an economic crash caused by war, pandemic, a stock market bubble, a housing crash, or another significant event.
After necessities like food and shelter, savings should be one of your priorities. As much as you can, you should not skip it. So, how do you know how much you should be saving for emergencies?
First, calculate your average monthly expenses. Multiply that by three. You should have money to last you for at least three months to serve as your emergency fund. To make the most of your fund, open an FDIC insured online high-yielding savings account for the best rates.
The Consumer Financial Protection Bureau has a great guide on starting to build an emergency fund. They suggest making your monthly savings automatic either from your savings account or through your employer.
Pro Tip: When shopping online, use online coupon sites that pay your cashback. I use Upromise that pays cash rebates into my kids' 529 accounts for college.
3. Drastically Cut Monthly Expenses
If you are feeling the brunt of your monthly expenses, perhaps something is wrong with your budget. It may also be caused by job loss, lower business revenue, or soaring food prices. On the other hand, you may just have realized that you need to be prepared for just about anything – and there is absolutely nothing wrong with that.
To make your plan happen, you may need to drastically cut monthly expenses. Yes, the word "drastic" does not often get associated with all sorts of advice. People will instead ask you to do "work on it" without having to go all out.
However, we are discussing scenarios like the Great Depression. You need drastic measures for drastic times. While you may not be experiencing anything like it at the moment, it is best to get ready for the worst-case scenario. While I am generally an optimist, I try to think about worst-case scenarios for my finances. So far, it has worked and enabled me to be more creative and resourceful.
Negotiate Lower Utility Bills
Review and try to lower your recurring monthly bills.
Here is a list of monthly utility bills:
Mobile phone
Cable
Electric
Gas
Home security
Consider hiring a bill negotiation service like Billfixers.
BillFixers will call Comcast, AT&T, DirecTV, Charter, ADT, Verizon, and many more to get you a discount. In return, the monthly house bill negotiation service will charge up to 50% of your savings in the first year.
If you consider yourself a master negotiator, then try calling the customer retention representatives for your respective bills to lower your bills. For starters, see our related articles on steps to lower your monthly household bills:
Pro Tip: Read my story about how having my credit card stolen and used for Kenny Rogers tickets actually saved me money in the long-run.
4. DIY Ways To Save Money At Home
Being self-sufficient was vital to surviving the Great Depression, any other financial crisis, and even the zombie apocalypse. Sadly, this means taking away other people's means to earn a living by selling goods and services, but you must consider your household budget.
Here are just a few things that you can do on your own:
Mowing your lawn – You'll quickly pay for the cost of a lawnmower vs. paying someone to cut your lawn.
Gardening – Take some photos of your landscaping and show them to your local nursery and ask how to care for them. Ask when you should trim them back and how much they need to be trimmed. Take notes and save them for next season.
Home repairs – Replace your own toilet, faucet, light switch, and more with the help of YouTube or a DIY book.
Car repairs – Replace your own windshield wipers every 6-12 months and replace your own car battery. I buy replacement windshield wipers at Costco when they run instant manufacture coupons. You'll need to watch a YouTube video on how to replace the wipers for your car model. I've also replaced my own car battery for about half the price of the car dealer. Basic car repair is actually easy, like changing a turning signal light.
Buying meat in bulk – Buy meat at a discount then butcher it yourself at home. Buy large chicken breasts on sale for $1.49 per pound and cut them yourself instead of buying chicken tenders for $3.99 per pound.
Wash your own car – Basic carwash costs about $6-$9 and can easily go in the $20's and $30's
Cut your own hair – Cutting your own hair became a necessary skill for many people during COVID when governors shut down places to get haircuts. YouTube videos and hair clippers on Amazon became extremely popular.
Cut your pets hair – You might as well learn how to cut your pets hair if you own some cheap hair clippers to cut your own. Your dog won't complain even if you give them a bad haircut. 😉
Self-managed IRA – Invest your retirement contributions in index funds instead of actively managed funds. Data clearly shows the index outperforms the active money manager 95% of the time. Save money by investing in a low or no-cost index fund for the long-run.
Prepare your own taxes – Consider buying cheap online tax filing software instead of paying an accountant. The IRS website has free tax filing software if your income is below $66,000.
Paint your own house – Painting the inside and outside of your house isn't fun for most people, but it's not hard either. Buying the basic supplies at your local hardware store will save you a lot of money.
Clean out your own gutters – Buy a telescoping gutter cleaning want and clean them yourself. Here's a YouTube video on how to use a telescoping gutter cleaner.
DIY everything at home as much as you can.
Pro Tip – For home services, you cannot do yourself; offer to pay cash to save on credit card transaction fees potentially.
5. Reduce and Avoid Debt Trap
If you can avoid using your credit card, then do so. If you have some debts, make sure you pay them in full every month. Interest rates are not going to stay at historical lows forever. You just might drown in interest payments rather than the actual debt that you incurred. To reduce and avoid a debt trap is your priority.
Debt gets incurred when people cannot live within their means. Debt is not just about the convenience of credit cards. Control debt by controlling your impulses and urges to buy more stuff. Know your needs from wants.
Make all purchases with cash to drastically cut expenses. Actual cash in your hand can show you just how much money you have left. You can physically see it dwindling, making you more conscious about how much money you're spending. With credit cards, you are given a false notion that you can keep on swiping the card, and you will be just fine. Of course, until your credit card bill arrives the next month!
Pro Tip: Prioritize and pay off your debt with the highest interest rates first.
6. Start Saving Money Today
Have your money work just as hard for you!
Power of Compounding
To reiterate the importance of saving money today, you may want to learn about the power of compounding returns.
Here's a video on the power of compounding:
Online High-Yielding Savings Account
In most cases, only saving money through a bank account is not enough. The interest is pretty low. While such accounts allow you to set aside money, it doesn't help you grow your emergency savings.
According to the Federal Reserve's 2016 Survey of Consumer Finances, the average American family has $40,000 in liquid savings. As of this writing, the national average interest rate on savings account stands at 0.05% APY, per the FDIC. My online high-yield savings account that is FDIC insured is currently paying 0.60% APY. That's 0.55% more than the national average!
Assuming rates stayed the same, I'm earning $240 in interest at my bank per year while only making $20 in most other bank accounts on my $40,000. There are a lot of things I can do with a free $220 per year! Here is a savings interest calculator to compare earnings.
Fee-only Financial Planner Near Me
What you can do is to seek advice from a fee-only certified financial planner. He or she should be able to provide you guidance that is customized to your current financial situation. The planner can lay out more possibilities, such as stocks, indices, and more. Weighing your options and each pro and con of each is more manageable when done with someone well-versed in it.
Start your search with The National Association of Personal Financial Advisors to find one near you.
Pro Tip: When opening a new brokerage account, select a firm that offers low fee index funds or even no-fee index funds. Here is a guide on the differences between index funds.
7. Eat at Home Instead of Eating Out
Here is the thing: we all are fond of saying, "Oh, I am just going to reward myself just this once." Then, the once becomes several times.
What we should focus on, however, are the benefits of eating at home:
It saves you money, though it may not be fun.
Select alternative cooking ingredients that are healthier while making the same
Limiting the portions can potentially help in weight loss.
Grocery store discounted gift cards from Raise can help you save more.
Pro Tip: When you eat at home instead of eating out, meat is the most expensive item in your grocery cart on average. Search the weekly online grocery ads and select your menu for the upcoming week based on the cheapest meat nearby. Buy extra or in bulk to put it in your freezer if it's a real good deal.
8. Don't Waste The Crumbs
Don't waste the crumbs is not just a literal appeal to keeping crumbs. It means that you should never discard leftovers. Leftovers don't just mean food but also stuff like clothes.
For example, you should try to pass down any well-kept clothes to your next child and so on. It does not mean you won't be buying some new trendy clothes, but any used clothes that can be passed on can save a lot of money.
Go to sites like Pinterest to find the best ideas for repurposing items around your house. Some cool ideas include turning an old wooden wire spool into a table, the headboard of a bed into a bench, antique platter into a chalkboard, lamp into an outdoor planter, and more. You don't have to buy knick-knacks, you can make your own.
Pro Tip: Collect aluminum cans and glass bottles and resell for cash. Ten states pay a premium for aluminum can recycling prices to make money.
9. Moving To a New State
Moving to a new state is not for everyone. However, if you do have the option to move and lower your cost of living, do it. This can work well for people who work remotely, especially after COVID started.
With a simpler life and lower debt obligations, a new state may just help you survive a financial crisis.
This is your chance to declutter your house before you move. You may want to start asking around about how you can get rid of large furniture when moving. Of course, it's an excellent opportunity to clear out your closet and sell old clothes. Decluttering and consigning your stuff can help you raise money that will help with the moving costs.
10. Refinance Your Mortgage Now
I am assuming that you are reading this article after the pandemic. At this point, mortgage rates are at historic lows. If you have enough equity in your house, refinance your mortgage. Just refinance for the remaining principle, don't do a cash-out refi, buy a new car, tv, or go on an expensive European vacation.
Go online to see your savings with a free mortgage refinance calculator. You can check a refinance mortgage calculator that will show you just how much you can save.
Pro Tip: Know your closing costs before refinancing a mortgage. Closing costs can range between $4,000 to $6,000 on a $200,000 mortgage. Going through the trouble of refinancing may not make sense if you have a low balance or a short period of time left. The closing costs may cancel much of your savings.
11. Buy Life Insurance
Some people are uncomfortable with the idea of buying life insurance. It's hard to pay high premiums for something that potentially doesn't benefit you while you're alive. However, life insurance can certainly help your beneficiaries when you are gone, like your spouse and kids.
You may want to consider investing in life insurance if you are the primary breadwinner of your family. If you are older or have pre-existing medical conditions, consider guaranteed acceptance life insurance with no waiting period.
At this point, you may not appreciate its value to you. Nonetheless, you should always cover all possibilities. This is one of the most crucial lessons learned from the Great Depression.
Pro Tip: Consider the quality and rating of the insurance company. An insurance policy is only useful if the insurance company is around to pay your beneficiary the death benefits. Only buy a policy from one of the best insurance companies.
12. Turn a Hobby Into Business
Many people are not keen on taking a hobby seriously enough to make money from it.
Hobbies, however, represent the activities that you love and enjoy. Wouldn't you like to make money doing something that you actually love? Moreover, because you have been doing this activity for quite some time, I assume you have gotten good at it. You may have even acquired skills without having to go to school or pay for training. Why not capitalize on it?
The pandemic has certainly taught us that none of our jobs are safe. Even if you still have your job right now, it is still reliant on how the financial crisis pans out. Businesses have gone bankrupt and let tenured employees go.
Think of a way to use your hobby to earn money. A home-based hobby is better for you, especially if there are more lockdowns in the future. See our Pro Tips on suggested side hustles to start and make money.
Pro Tip: Some hobbies to help make you money include blogging, photography, working out as a fitness instructor, teaching, pet sitting, secret shopper, gardening, drive around others, catering, coaching, handyman, local tour guide, reselling old clothing on Poshmark for people, become a salesman on commission, teaching music, taking surveys, get cash for scrap metal, DJ events, proofreading from home, playing instruments for events, play game app that pays money, bartending, recycling for money, negotiate lower bills, become a notary,
13. Find Under the Table Jobs for Extra Cash
Extra cash is always welcome. However, earning more money usually means paying more taxes. Not that it is a bad thing – you will be helping the economy and adding to the GDP – but under the table jobs will at least provide you with untaxable income from part-time gigs. There are under the table jobs online or around your neighborhood.
Under the table jobs get cash instead of an official paycheck. This makes sense for small odd jobs like babysitting, lawn cutting, pet walking, etc. As of 2020, if you are single, under 65 years old, and make $12,200 or more, you will have to file and potentially pay taxes.
Whether they are tweens or teens, if you have children, encourage them to learn how to make money.
Here are some online jobs for 13-year-olds:
Get paid to listen to music
Watch movie trailers
Watch ads on your phone
Paid to read books
Surveys for money via PayPal
Voiceover artist
Social media marketer
Places that hire 14 and 15-year-olds nearby including:
Golf caddy
Pool cleaner
Car detailer and washer
Fix computers
Teach computer basics to adults
Run errands
Snow shoveling
Window washing
It's great to teach your children the value of money at a young age. The job experience also increases their chance of surviving any financial crisis on their own when they get older.
Even if you do not lose your job, under the table jobs can provide you and your family with supplemental income. The extra money can add to your emergency fund.

Pro Tip: Understand the difference between getting paid under the table vs. getting paid in cash. Track any cash income carefully throughout the year and file your cash as miscellaneous income on your tax return. The income tax limits and rules change annually. Always reference the IRS website or your accountant if you have any questions as we are not financial advisors.
14. Every Penny Counts Budget
Every penny counts when you are drastically cutting to save money. Don't discount opportunities to save a few cents at a time. Consider microsavings apps like Acorns or Stash. They round up your purchase price to an even number and invest the difference for you.
Intro to Acorns explain video:
Speaking of spare change, you can convert coins into dollars for free. Penny's turn into dollars. Do not waste any of them. Go to your local bank or grocery store to use a coin-counting machine to convert your spare change into dollars.
Pro Tip: Here are some Coinstar Tips and Tricks. Skip two minutes into the video to see the Coinstar tips live.
15. Shop Like a Frugal Consumer
Some people are afraid of asking for discounts because they are afraid of sounding cheap. Think about how businesses usually add markups to their goods. You will not be trying to get something for free but trying to buy something for less of a markup.
Coffee Challenge
Take the "Coffee Challenge." It encourages people to get out of their comfort zone and do things they normally wouldn't do. Ask for a 10% discount at your local coffee shop, even if it's a muffin. I regularly ask for discounts on services like lawn cutting, replacing my roof, installing new windows, buying new carpet, etc.
Last Year's Model
When a new model or variation of the same product arrives, the older version often gets marked down. The "older" product is usually not inferior, but not as new. You may want to get hold of that product instead.
Examples of products you should buy at a discount:
Suitcases – The outlet mall sells last year's black travel suitcase, which looks exactly like this year's black suitcase but for 40% cheaper.
Shoes – I also like places to buy discount shoes online from the prior season. For the most part, shoe manufacturers make incremental increases per year that aren't worth paying full-price.
Cars – Buying a car from a dealer is stressful since it's a high-priced purchase. Besides doing your research, you should always consider buying the model from the prior year. The dealers want to stock up on the new models and are usually willing to offer great deals and discounts on last year's model.
Coupon Sites
Using online coupon sites makes it easy to cut back on your expenses without making sacrifices. It takes a few extra steps but well worth your time to receive generous discounts on anything from clothing to travel to services.
Pro Tip: We ask you to "shop like a frugal consumer" and never say anything about shopping like a cheap consumer. Take advantage of the opportunities and tools that exist to save money fast. Feel comfortable haggling for the best price.
16. Remain Positive at All Times
Of course, you cannot make fair use of all the above Great Depression survival tips if you do not remain positive at all times.
It is easy to get distressed by the idea of a pandemic. Some people have gone into clinical depression during the recent lockdown. The uncertainty has proven to be too much for some, and there is no shame in that.
However, you need your focus and presence of mind to survive any crisis.
By staying positive, you allow your mind to be active and ready for something akin to the Great Depression. You can survive anything if you believe that you can survive anything. Sometimes, it all boils down to being able to plan and enact the plan.
Some tips on how to stay positive and happy may help you remain above your situation. The Great Depression will not be defeated by depression. Of course, recognize the times when you do need to seek help outside yourself. We are all human, after all.
Pro Tip: It's hard to stay positive all the time, but with practice, you can work on positive thinking techniques. Here are some positive thinking exercises.
Great Depression Survival Tips Summary
Indeed, we are not in the Great Depression. You need to learn the Great Depression survival tips because you don't know when the next pandemic will hit. Learn how to survive a financial crisis.
We have different options and alternatives for work in the 21st century, unlike in 1928. For example, there was no Internet and the possibility of remote work.
Be proactive and start an emergency fund that is always ready for unexpected surprises to your financial well-being.
How did people make money during the Great Depression?
Most people lost their earnings by an average of 40% during the Great Depression. The economy was in tatters, which makes every financial move challenging. However, some people found opportunities to make money. The founders of the Little Debbie cream pies O.D. and Ruth McKee, for example, sold little cakes for five cents from their car. Many entrepreneurs hustled and found a need during troubled times for the country.
J. Paul Getty might not have been in the food business, but he knew how to use the right timing. He bought a lot of oil stocks as they were being sold at low prices at that time. He became a billionaire oil tycoon because of that. Here is a list of massive companies started during a recession. Find needs and opportunities based on your own experiences.
Some of the regular folks went through all the tips above – except for the online job opportunities. They worked very hard. The men chopped wood, and the women served as house helpers. They had to pawn their valuables to make it through. They planted their own fruits and vegetables and rented out their extra rooms in their house to save money. Most of them had multiple jobs. Even the kids had newspaper routes.