Our used furniture is usually more valuable to us than it is to others. I'm always disappointed when I see what people want to pay for it. The resale on unwanted furniture tends to be terrible.
If you're like me, you're spending the COVID-19 months decluttering your home and decided to get rid of some large furniture.
What's the best way to get rid of furniture?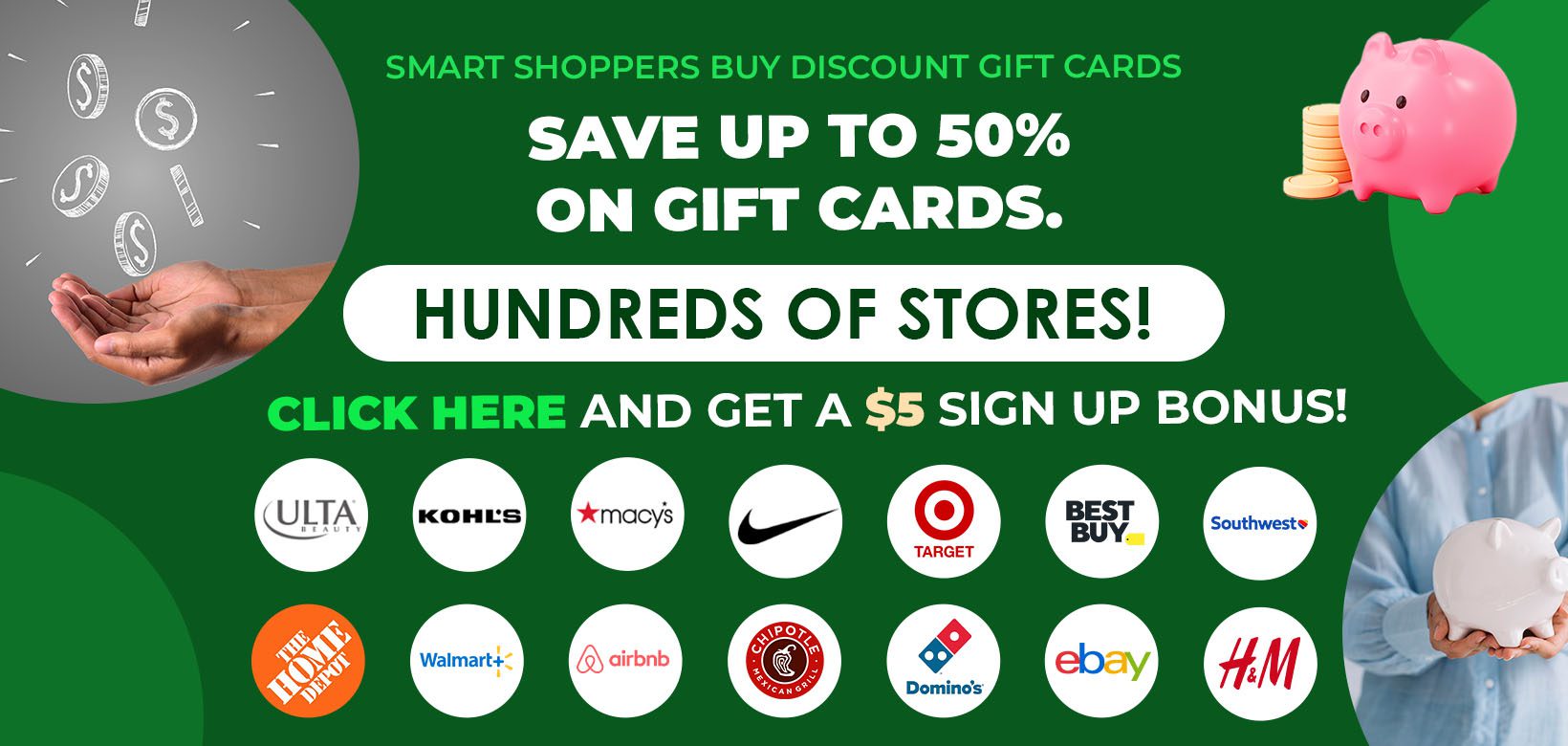 Can I just toss my bulky items at the curb? Can I find donation centers that pick up furniture? Do people buy free stuff from websites like Craigslist or OfferUp? Can I find affordable junk removal?
The factors to consider when getting rid of old furniture include:
Is it bulky and larger, or is it small and manageable?
Is it worn, torn, and old?
Do you need to get rid of it fast?
Time of the year – may be your town has an annual garbage day every spring that that lets you get rid of everything from appliances to bulky items.
Local garbage pickup rules – does your trash company schedule bulk removal?
Can you get lucky and have someone take it for free at your curb?
Does a friend or college student want your unwanted furniture?
Is it in good shape?  Maybe you can sell second-hand furniture for cash locally? 
Get a roll-off dumpster rental when you have a lot of bulky furniture and decluttering an entire house.
Are you okay with letting it go for free? Do you want money in exchange for it?
Here are the ten best ways to get rid of large furniture when moving and decluttering a house.
1. Annual Garbage Pickup Days
Most towns offer a day every year where residents are allowed to get rid of everything. The items tend to include bulk items like large furniture and bicycles, and carpet cut into 3 or 4 feet pieces, draperies, used refrigerators and freezers, clothing, and other related household items.
Go to your town website or call them for the calendar, big bulk pick up rules, and accepted items. Here's an example of a town in the Chicago suburbs that offers a spring clean-up program day.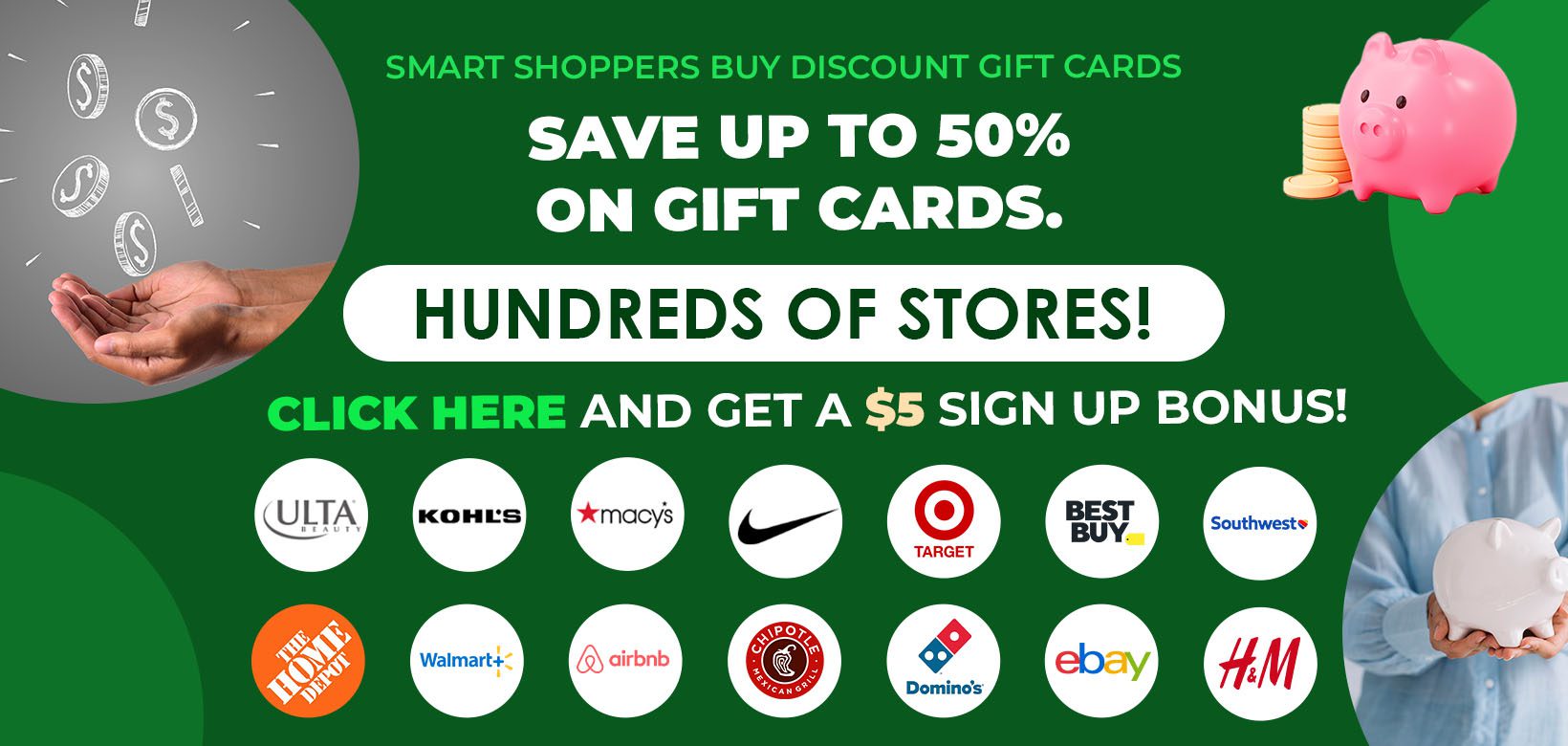 2. Ask for Bulk Garbage Pick Up
Some trash companies will accept large furniture on trash day that is placed at the curb. Either check their website or call customer service. Don't try putting oversized items on the curb to find out they don't accept them and just drive past you. You'll come home from work and likely be disappointed. Then have to drag the furniture back into your residence.
Unfortunately, I tried this many years ago and got home to see my oversized furniture sitting outside. After calling my local garbage pickup company, they offered to send over a "bigger truck" that hauls larger items for a fee. It was a while ago, but it was something like $30-$40, which was worth getting rid of it.
Of course, it wasn't ideal for a frugal consumer, but it was too late to find a friend or neighbor to drag it back into my house.
3. Curb for free
Drag your large furniture to the curb and put a "free" sign on it.
Check with your local municipality on how long you can leave the junk furniture at the curb. For example, my town only allows items to sit at the curb 24 hours before garbage hauler pickup. Most municipalities will not likely enforce the 24 hours. Try to allow yourself as much time as possible for your items to be on display at the curb.
It's common in urban settings for a pickup truck to drive around the neighborhoods the night before garbage collection and pick up items from electronics to scrap metal to free used furniture. It's easier for medium-sized items like chairs, love seats, and small tables, but it's possible for large furniture.
4. Donation Pickups
Several non-profit organizations will pick up bulky furniture that's in a resalable condition.
Donation centers will all take small and medium pieces like mirrors, chairs, headboards, nightstands, and comparable, but will only take select large furniture. They may ask for specific details and photos before scheduling a pickup date and time.
You may want to sweeten the deal by offering to have your large furniture on the first floor of your residence or in the garage for easy access. Try to make bulky item removal as easy as possible for the charities that take furniture donations.
Flipping Furniture
Many of the charities are into flipping furniture for a profit. Use good judgment when determining whether it's nice enough for a charity to resell. You are supporting the mission of a charity and want to be considerate.
The donated furniture cannot have any tears or stains, etc.
Charities that accept furniture donations
Vietnam Veterans of America – Will take furniture and household items. Schedule a VVA donation pick up online.
Goodwill – Select locations will pick up donated furniture. There are over 3,300 Goodwill stores in North America.
Donation Town – Has a database of local charities who pick up used furniture for free. They take used couches, bedroom furniture, office desks, mattresses, dining tables, and other large furniture. Within a few minutes, you can schedule a local charity nearby to pick up your donation. They are a few places that will make an old mattress pick up free, assuming it's in good condition.
Salvation Army – They use donations for their resale stores and also to furnish their homeless shelters. Find a local Salvation Army drop-off center.
Local Thrift Stores – Many local resale shops allow gently used bulky item drop-off.
Theatre Groups – High school or local theatre groups sometimes need used furniture for sets and staging.
5. New Furniture Delivery
When you buy new furniture or an appliance, many stores will haul away your old items at no extra charge. It's especially true for large appliances, but it can be a negotiation tactic when buying furniture from a retail store.
Call your local furniture stores ahead of time to see who hauls away old furniture with the purchase of new.
If not, maybe you can offer the delivery guys some extra money to put your large furniture in your garage.  Offering a cash tip during the delivery service should help.  The delivery guys have the right equipment, the muscle, and are experienced enough to avoid putting holes and scratches on your walls. 
This will not only help you move your new furniture professionally but will give you the added advantage of using these services to get rid of your old furniture.
Some furniture stores will accept your old furniture for free if it's in a salvageable condition. If you're lucky, you might even get a small credit on its exchange. Look for offers near you that give you a discount on new furniture in exchange for your old furniture, and they'll pick it up for you.
Having furniture on the main floor or in your garage will make selling, donating, or curbing your heavy items a lot easier.
6. Sell Second Hand Furniture Locally
There are many places to sell used furniture nearby. Much will depend on the condition of your old couch. Sellers should list used furniture at about 20% to 50% off its original retail price.
Best places to sell second-hand furniture
You can sell used furniture and make money fast using these apps and websites:
Use good photos and provide accurate descriptions when selling second-hand furniture using an app.
Tips on how to sell used furniture for cash
It's complicated to figure out how much to sell used furniture for. Here are some guidelines for pricing:
Condition of used furniture – Does it look worn? Are there tears, stains, or blemishes?
Characteristics of value – Consider its brand, age, condition, size, and timeline. Size does matter. Very large and bulky item removal is harder to sell because it's more challenging to move. The buyer needs to usually bring a friend and potentially rent a moving truck or pickup truck at Home Depot.
Home trends furniture – Current furniture trends will be a factor when pricing your stuff. Are you selling contemporary, neutral, traditional, or antique furniture? Checkout industry sources like Architectural Digest to see the latest furniture trends.
Sell furniture fast – If you are in a hurry and need to make money fast, you'll need to lower the price. You will likely make more money if you can wait it out for the right buyer.
Research your competition – Value your stuff for sale inline or slightly cheaper than your competition. Look for comparable items on the platforms to get an idea of how to price your stuff accurately.
Detailed photos – Detail photos make a huge difference in selling your items. The photos should show-off the good and bad details of your stuff. They should highlight the positives and sell the piece but also show any blemishes, so there are no surprises when the buyer arrives. Be honest when listing and selling your stuff.
7. Free Stuff Websites Like Craigslist
Of course, you can try selling used large furniture on Craigslist, but it's not easy. The problems I've run into include:
Scammers or guys trying to phish my information
Want you to deliver the items to them because they don't have a truck
They want you to carry the items into your garage and load it onto the truck.
Want cheap furniture priced so low it's not worth the bartering and headaches
Unless the furniture is expensive or unique, it's not worth trying to sell it.
You'll be shocked, but people will take almost anything that's listed for free. Even worn and distressed furniture will get scooped up. Stuff with duct tape holding it together will receive an inquiry. One man's junk is another man's treasure!
From my experience, I find free furniture on Craigslist to be the most efficient way to get rid of it. Go to your local Craigslist homepage and look for "free" under the "for sale" section" to list your stuff.
Tips I use when listing free furniture on Craigslist
Free section – Make sure you use the "free" listing section.
Good photos – Taking good photos can make the difference between selling an item or not.
Detailed Title and Description – The platforms use a search engine to find proper listings for buyers. Your stuff has a better chance of being discovered if you include more details in your title and its description.
Discount imperfections – Be truthful and disclose any flaws to make the transaction go smoother. You don't want someone to show up and be surprised by anything and leave without the furniture or items you are selling.
Clear expectations – Depending on your situation, include times you are available, where it is located (first floor or basement), telling them to bring an adequate truck to hold the large furniture, and telling them you will not lift the items need to bring muscle. If they don't agree to all your terms ahead of time, then wait for a better taker of your goods.
How to photograph furniture to sell
Taking good photos has many benefits. It can be the difference between selling and not selling your second-hand furniture. You may get paid more money for showing it's in good condition or unique features. Detailed photos showing any blemishes can prevent a sale from falling through.
Here are tips for selling furniture on Craigslist and other resale platforms:
Wipe it – Remove any dust or crumbs. Use a little furniture polish and vacuum the cushions thoroughly.
Maximize photos – Take as many photos that are allowed on each respective resale platform.
Detail Detail Detail – Take pictures from close-up to far enough away from different sides and angles, including the backside. If it's a desk, then open the drawers and cabinets to show more detail. You want to show the buyer you have nothing to hide and the condition of the couch or sofa you are trying to sell. If the buyer is unsure, they will either pass or offer you a much lower price.
Show Wear and Tear – Don't hide any damage or worn spots. Being honest will make the transaction go smoothly for you and the buyer.
Remove clutter – Declutter anything around the furniture. You want your item to be the focus and not the junk around it. A messy background can imply to the buyer that the used furniture has not been cared for by its owner.
Natural light – Do not take photos at night in a dark room. Try to avoid shadows and take the best pictures possible.
8. Affordable Junk Removal
A junk removal furniture business will send over two representatives to your house and provide you a quote. If you think the price is fair, they'll pick up all the furniture and immediately haul it. It's an excellent option for removing oversized furniture that's either difficult to move or carry out of your house.
They have the right equipment and experience. You will not have to lift a finger when removing bulky items from your house.
Rubbish removal is cheaper if you only have an item or two. The price is often based on the total amount of things you want to be removed. It's less affordable if you are decluttering a whole house and getting rid of everything and turning into a minimalist.
On the downside, they are less likely to provide a quote before arrival.
Best trash removal companies
We suggest starting with one of the following national junk removal businesses:
1-800-GOT-JUNK – available in over 40 states in the US and one of the world's largest junk removal service companies.
College Hunks – Though not as large as 1-800-GOT-JUNK, they offer comprehensive services in nearly 40 states. Junk removal hauls away items, including big couches, rusty hot-tibs, car tires, large appliances, yard waste, old mattresses, and more.
LoadUp – Started in 2014, uniquely offers transparency in the junk removal industry. You can get a customized quote ahead of them coming to your house. Pricing factors will include your zip code, seasonality, items you need to be hauled away, and more. Popular items they haul away include mattresses, box springs, treadmills, and dressers.
9. Give Furniture Away to Friends
Ask family and friends if they want your used couch. Your best chance is a young college student looking to furnish a dorm room. Another potential prospect is a young adult looking to furnish a new apartment, condo, or house.
You may have luck calling your local university and see if any of the students are looking for a sofa or other used furniture. The helpful thing is they likely have some able friends who can carry bulky items out of your house.
10. Rent a roll-off dumpster for a day
A roll-off dumpster is an open-top large steel container that is used to haul junk. Contractors or homeowners rent them as a convenient option to toss remodeling and construction debris, household junk, household declutter, and waste your local garbage company doesn't easily take weekly. It's a great way of turning into a minimalist and getting rid of stuff.
You can rent a roll-off dumpster for a day, a week, or longer. The dumpster company will provide you a flat rate contract, so the pricing will be clear no matter how much stuff you put in the container.
Pros of renting a dumpster for furniture – It can hold bulk furniture, the container can be immediately outside your residence and flat-rate pricing.
Cons of renting a dumpster for furniture – You will likely need an extra person to toss stuff in the container, and determining dumpster sizes can be tricky. Going to small can be costly if you need to swap it out for a larger one.
What can you put in a dumpster?
You can't get rid of everything, but it's almost limitless on what you can put in a garbage dumpster.
Large Furniture – Furniture including couches, sofas, tables, chairs, and more
Appliances – Used refrigerators, air conditioning units, ovens, broilers, grills, vacuum cleaners, washers, dryers – assuming the hazardous components and fluids have been removed, like freon and mercury
Electronics – Printers, TVs, fax machines, and more – though some components may be subject and limited to local regulations. Check ahead.
Yard waste – Bushes, grass clippings, trees, branches, weeds, and diseased plants, soil, leaves, and related.
Construction – Asphalt, bricks, concrete, stone, metal, and heavy debris. You may require a larger container due to weight.
Renovation – Carpeting, wood studs, drywall, outdoor siding, cabinetry, countertops, flooring, subfloor, tile, bathroom fixtures, plumbing, non-asbestos insulation, and related.
Roofing shingles – Asphalt roofing shingles are heavy and may require an extra charge due to special disposal.
Miscellaneous – Home décor, cardboard, curtains, paper documents, empty aerosol cans, rocks, regular trash, and junk.
Mattress – Bed frames, mattresses (wrapped in plastic in many places), and box springs are acceptable to put in a commercial dumpster depending on your specific area. Ask your dumpster rental company first before disposing of a mattress.
What not to put in a dumpster
Many people ask, "Why is it so hard to get rid of stuff?" It's because many everyday things are made with chemicals and hazardous waste that is bad for landfills. Many items need to be recycled at a household hazardous waste collection site.
Here are the items you can't put in a roll-off dumpster:
Paints – Stains, lacquers, paint thinner, and wood stains.
Tires – Landfills in the US do not allow old tires. Call your local tire shop to dispose of old tires.
Batteries – Home use dry-cell batteries, rechargeable, car batteries, lead-acid and lithium batteries are not accepted due to leaking chemicals.
Mail – It's not because you cannot recycle mail and paper, but because it doesn't go in the garbage. Your valuable information from letters to credit card statements can get into the wrong hands. It's an easy way for your credit card information to get stolen by a thief. Shred and recycle your personal mail.
Hazardous waste collection – Pesticides, asbestos, freon, poisons, gas, household cleaners, ink, thermostats, and contaminated soil.
Medical Waste – Unused medication, old prescriptions and drugs, dialysis waste, mercury thermometers, used needles, and human blood. The US Drug Enforcement Administration holds national events to dispose of unwanted medication and drugs safely.
Electronics – Old laptops, smartphones, and tablets contain chromium, lead, and mercury. Consider Staples for accepted electronics for free recycling.
Hair Styling Equipment – Curling irons and hairdryers contain harmful chemicals like cadmium, chromium, and lead.
Smoke detectors – Some smoke detectors have an ionization chamber that contains a small amount of ionizing radiation that detects the presence of smoke. Also, remove the batteries before disposing or recycling.
Flammable material – Lighter fluid, motor oil, transmission fluid, matches, and propane tanks.
Hot Water Tanks – The tank inside may build-up harmful gases over time and potentially explode. Contact a local professional junk hauler.
Fluorescent bulbs – They contain mercury and can do severe damage. Check Earth911 for a nearby place to recycle old fluorescent bulbs.
Knives – You should not put knives in the trash dumpster for the safety of others handling the items. Consider donating the blades to a local thrift store or soup kitchen.
Broken Glass – Like knives, consider the safety of others handling the waste materials.
Hazardous waste collection day
Check your city and state for a hazardous waste collection day.
For example, in my state of Illinois, the EPA has a household hazardous waste collection day each spring and fall. They conveniently schedule it on Saturday, so it's more convenient for many working families.
People are encouraged to bring harsh chemicals like antifreeze, insecticides, paints, pesticides, and more.
Check with your local EPA to find a household hazardous waste collection facility.
Commercial dumpster sizes and dimensions
Here are the standard roll-off dumpster dimensions:
10-yard dumpster dimensions – 12 x 8 x 3.5 feet
20-yard dumpster dimensions – 22 x 8 x 4 feet
30-yard dumpster dimensions – 22 x 8 x 6 feet
40-yard dumpster dimensions – 22 x 8 x 8 feet
Don't choose a trash dumpster that is too small because it will be costly. If your need to order another dumpster or swap it out, that will cost almost the same amount as the original one. The pickup and delivery costs will eat up your budget.
A residential customer can also get a mini roll-off dumpster. The smallest include a four or 6-yard dumpster rental.
How much is it to rent a dumpster?
According to Hometown Dumpster Rental, the national average dumpster rental costs $404. Here are the national averages based on dumpster sizes:
10 yard – $304 average cost
20 yard – $383
30 yard – $441
40 yard – $488
Prices will vary based on the dumpster size, specific company, and local dump fees.
Where to rent a dumpster near me?
Hometown Dumpster Rental is a central place online to find reputable junk removal and dumpster rental companies throughout the US. Since 2008, they've been screening companies for the following: https://www.hometowndumpsterrental.com/
Insured
Licensed
Positive community reputation
They publish verified customer reviews for each respective trash dumpster rental.
Also, for participating dumpster companies, you can search for an instant quote for a dumpster rental cost nearby. It's very convenient to have one place to get multiple standardized quotes vs. calling every company individually.
Cheap dumpster rental prices
A survey done by Hometown in 2016 shows cheaper dumpster rental prices around $150 by renting from local haulers vs. national companies. They got the prices from the nationwide hauler's websites, a 20-yard size, used for construction debris, and in 48 different metro areas around the US. Here is the breakdown of prices and weight limits in each respective city.
Pro Tip: You can potentially get a cheaper dumpster rental if you are planning on filling it with a single type of material such as only furniture or only yard waste.  It significantly reduces their time on sorting the dumpster container after they haul it away from your house. 
11. Use Facebook Marketplace
The best thing about using Facebook to sell or get rid of your stuff is that absolutely everyone has a Facebook account. You'll find students, working professionals, and everything in between on Facebook who will always be ready to spend some money for old and used items. You never know what someone might need unless you try.
To make the best use of Facebook marketplace to get rid of old furniture, start with putting your listing up. If you're not too concerned with getting any money for your old furniture, you'll have even better results. Just put up your listing with two important points: "Free" and "Pickup Only."
There are some tips you can use to make sure your Facebook Marketplace listing is successful.
Take great pictures of the furniture: Natural light is your best friend when it comes to taking pictures. Because you're giving it away for free, it's best to not hide any imperfections on your furniture. Let people know exactly what they're getting by uploading multiple pictures from different angles.
Be honest about the listing: If your large black leather couch has seen food and drinks spilled and has been scratched up by your dog multiple times, don't claim that it's in mint condition. Be honest about how the exact condition of the furniture is. Since you're giving it away for free, there'll be someone willing to get it.
Use the right tags: When you're putting up a listing, you'll have the option to add tags. Add everything that relates to your furniture to make sure it reaches the maximum number of people.
Summary
What's the best way to get rid of furniture? There is no best way. Getting rid of unwanted furniture when moving and decluttering is not a science; it's an art. You can either give it away to charity, find locals who might need it, or sell it off at a cheap price and ask people to pick it up. You'll find frugal buyers who would be willing to pay the delivery fee if you're offering your furniture for free or at a cheap price.
Please leave additional ways to get rid of everything, decluttering, and starting a minimalist lifestyle in the comments.
We hope that this article about the best ways to get rid of large furniture while moving has helped you figure out the best way to lose the clutter in your home while you're moving or just want a neater home.
If you're interested in similar topics, Frugal Reality has some of the best informational articles about how to lead a more minimalist life that you should definitely check out!