If you know you are good at a particular subject, like English writing, math, or maybe physics, some students are struggling and will to pay to do homework. Wouldn't it be great to share your knowledge to help them gain confidence and improve their grades? You can help complete assignments and earn money.
The growing need for homework helpers online has created vast opportunities for college-level students, college graduates, and professionals. Doing homework for money is legal and a great option when you are looking for flexibility.
You are free to choose assignments that you would like to work on, the number of hours you want to work, and which time of the day or night you work best. I'm a night owl, while friends of mine are early risers. You may enjoy all of these in the comfort of your home!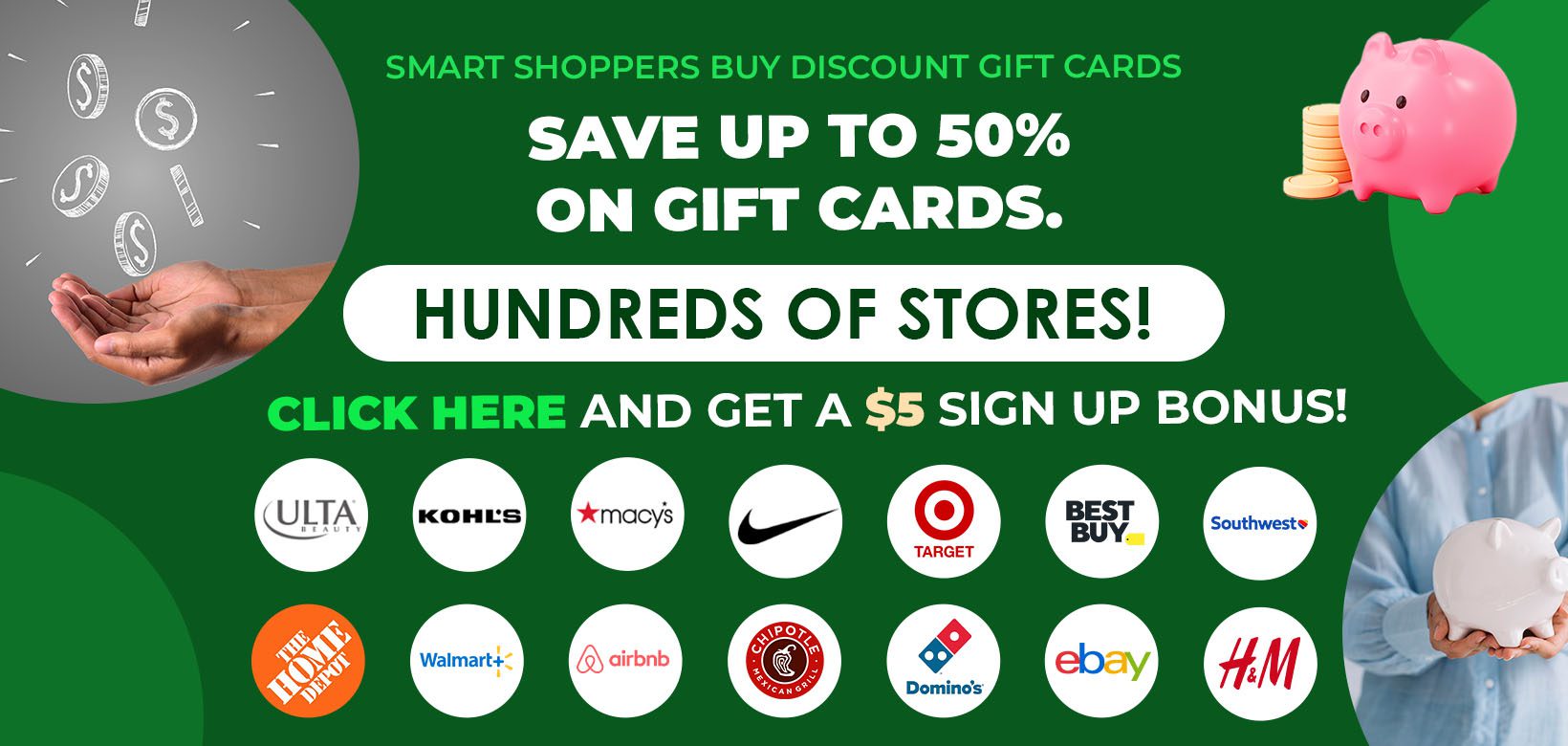 Is Doing Homework for Money Legal?
Yes, it is. No law says you cannot offer homework as a paid service, although others would frown on it as "cheating."
Doing homework for money has been around for years, and the market for it continues to grow.
Before you conclude that more students nowadays are too lazy to study and inclined to cheat, think about the following types of students:
People with learning disabilities who need to catch up on their lessons
Working students who cannot afford to be meticulous with their assignments
Students who do not understand their homework
Those going through serious personal problems that distract them from their studies
Those who need to skip classes because of physical ailments
There are countless legitimate reasons to answer homework questions for money.
What Sites Answer Homework Questions for Money?
Several trusted websites pay you to help other people with their homework. Here are the top sites to answer homework questions for money.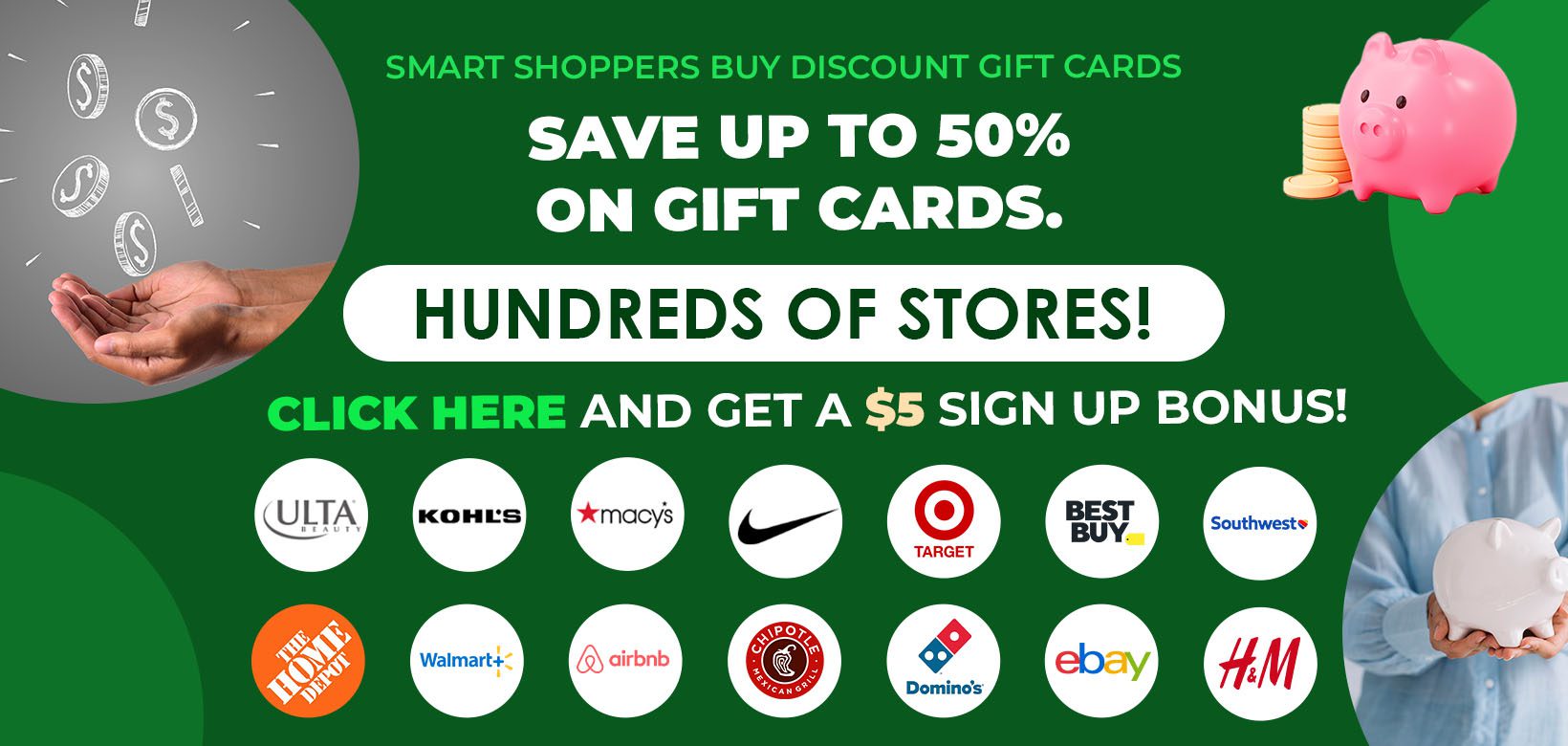 1. School Solver
School Solver claims to be THE marketplace for affordable school assignments covering all subjects and assisted by carefully selected subject matter experts. On the platform, students may also choose to become a tutor.
The team does not allow its tutors to post straight answers, which ensures the students are learning. They will answer questions on subjects like psychology, finance, mathematics, advanced accounting, computer science, engineering, business, physics, statistics, chemistry, geology, history, and more.
School Solver claims to be the "eBay of homework or a premium version of Yahoo Answers."
What are the requirements to become a School Solver tutor?
Your first step is to register as a tutor on their website's registration page, then create your profile page. You would also need a PayPal account to get paid and complete the registration.
Once you complete your personal information, you'll take a quiz on any subject you are an expert on or just comfortable with. If your subject is not included in the selection, choose one that is related. You need to score at least 90% to pass the quiz.
Aside from the subject quiz, the School Solver rules quiz is mandatory, so be sure to read the FAQ section carefully. All their tutors must understand how the School Solver process works. For this quiz, you must score 92% or higher.
As soon as you pass the tests, you will begin getting questions on the subjects you passed and can start earning money fast.
How does School Solver work?
A student who needs an answer to their assignment posts their question on School Solver. If the assignment is within your expertise, you may post your answer, including a thorough explanation of how you derived the solution. The student who posted the questions will be notified that a tutor has posted an answer so that they can preview it. The student can only access your full answer after paying for it.
The student may contact you to clarify your answer or give you feedback if they are unhappy. You have the chance to improve your response within a specified period; otherwise, the student will be refunded their money.
How much can you get paid to do homework on School Solver?
The student posts how much they are willing to pay for each assignment. If you find the price reasonable, you may post your answer and wait for the student to buy it.
School Solver charges a 20% commission for each answer bought, plus a 2% withdrawal fee for every withdrawal made from your account.
A student may ask for a refund if they're not satisfied with the answer.
You also can earn more because the answers you post are forwarded to top search engines. If other people are looking for an answer to the same question, they will see your answer, and you will get paid multiple times for answering a single question. Your answer can be a type of annuity that pays out cashflow over time.
Their "Top Earner" has made over $15,000 tutoring on the site.
Sign up to do assignments at School Solver here.
2. 24houranswers
24houranswers focuses on providing help to college-level students in more than 380 subjects; there are too many topics to list here. You have more opportunities to make money with this homework platform because of its more comprehensive range of services. One of the services is the college homework library, where students can buy answers from previous solutions at a lower price. The platform also offers one-on-one online tutoring sessions and step-by-step written solutions.
24houranswers is a legit company with high ratings from Google Reviews, BBB, and Trustpilot. It has a reliable support team ready to assist both students and tutors.
What are the requirements to become a 24houranswers tutor?
To be a 24houranswers tutor, you should have at least a Master's degree. But if you do not have one, you should have at least a Bachelor's degree with exceptional grades. You must have a good command of the English language, in both written and spoken communication.
You need to register by going to 24houranswers "Become A Tutor" page to create your account and profile. Be prepared with an account name that does not reveal your real name. You'll be asked to upload your transcript of records. Once you make the shortlist, you will be scheduled for an interview.
Once you are hired as a tutor, you will be monitored to ensure that you are consistent in delivering reliable, original, and high-quality work.
24houranswers maintains a set of behavioral standards for its tutors, found in its "Tutor Code of Conduct." Read and understand the rules, so you do not accidentally violate any.
Be professional and courteous at all times.
How Does 24houranswer work?
A student specifies on the homepage of 24houranswer what kind of help they need – online tutoring or a written solution. They identify the subject and upload the question and relevant document.
The student can either select a tutor or let the system automatically connect them with a tutor.
Suppose you are selected or automatically connected to a student. In that case, you may begin to chat with the student to discuss details of the assignment, including expectations in terms of deadlines and budget. Once you agree on the details, the student pays for your tutoring services while completing the homework.
Aside from rating your performance, the student may request a refund if you fail to deliver the work as agreed.
How much can you get paid to do homework on 24houranswers?
The answers you provide through the college library service will earn you anywhere from $1.25 to $10, while live tutoring is priced from $15 to $45 hours. The hourly wage varies depending on several factors, including the subject's complexity. For example, engineering and physics are likely to pay more per hour vs. English and algebra.
24houranswers pays tutors at the beginning of each month. You can request to withhold payments if you prefer to grow your funds before getting paid. There is no minimum amount to get paid, but you should have enough income to cover the transaction fees of the payment service of your choice.
24houranswers pays through ACH payments, bank transfer for international transactions, PayPal, or Payoneer.
Sign up to do assignments at 24houranswers here.
3. Homework Market
Homework Market is a community of tutors who earn money by answering specific questions for a wide variety of subjects, doing homework for others, or editing assignments. It also a proofreading for money job at home.
It is not clear what grade levels the community caters to, but it is safe to say that high school and college-level students can use the service.
What are the requirements to become a Homework Market tutor?
If you want to be a part of the Homework Market, you must sign up and create your profile to showcase your degrees, skills, and what subjects you are good at. Since Homework Market does not have minimum requirements to become a tutor, there is no assessment done on those who would like to be a part of its community.
How does Homework Market work?
A student may post any type of assignment on the Homework Market website. If you see an interesting assignment, you do it and upload it along with the price you expect to be paid. The student will then preview your work, and if they like it, you will get paid at your price. A student can only get access to the complete assignment once you get paid for the homework.
How much can you get paid to do homework on Homework Market?
You will set your rate but make it reasonable. You'll have a better chance of being selected by a student. Tutors usually charge between $5 and $25, depending on the complexity of the service required. A student may also negotiate the price paid to do homework.
Please note that Homework Market charges a 20% commission per assignment.
Sign up to do assignments at Homework Market here.
4. Tutor.com
Tutor.com hires independent contractors to tutor students from kindergarten to college level with their assignments. They're a legit company with over 20 years in business.
What are the requirements to become a Tutor.com tutor?
Compared to other homework for money platforms, Tutor.com has a stringent criteria and tutor screening process.
Before you apply, check if you meet the following criteria:
Are you a U.S. resident with a valid Social Security number?
Are you eligible to work in the U.S.?
Do you have at least a four-year degree from an accredited university? If not, are you currently enrolled as a college sophomore or higher of at least a four-year degree in an accredited university?
Can you commit to at least five hours per week to tutor students?
Are you an expert in at least one subject?
Do you have excellent oral and written communication skills?
Are you fluent in the English language?
Do you have a passion for teaching and explaining lessons to students? Can you do it in an online environment?
If you answered yes to all of the above questions, submit an online application through its website and take a competency exam in one of the most in-demand subjects. There will also be an interview and a mock session with another online tutor. The process ends with a background check.
The screening process to become a tutor takes one to three weeks.
How does Tutor.com work?
Once hired, you can log in to the system and wait for students who need tutoring.
You will receive an alert when a student needs help with a homework assignment. If you are the first to respond to the student, you will be directed to an online classroom and begin helping the student with whatever problem solving they need.
At the end of each session, your student can rate your performance. The ratings received will be added to your online tutor profile.
How much can you get paid to do homework on Tutor.com?
You can earn from $10 to $30 per hour at Tutor.com, depending on the subject and its difficulty. Instructors will be paid twice monthly via direct deposit.
Sign up to do assignments at Tutor.com here.
5. TutorMe
TutorMe is similar to Tutor.com, but it offers a broader range of subjects that include Python and piano lessons. It provides on-demand tutoring services and online classes. The site is user-friendly and easy to communicate with your students.
What makes this homework platform different from its competitors is that it allows its tutors to become learners and at a discounted rate.
TutorMe is a legit company including tutors from Berkley, USC, MIT, Princeton, Yale, and more.
What are the requirements to become a TutorMe tutor?
Teachers at TutorMe must be at least 18 years old, enrolled in or graduated from an accredited university, prior tutoring or teaching experience, and have mastery of their subjects.
Start the online tutoring application by completing your educational background, work experience, and subject areas of expertise.
How does TutorMe work?
Students can either communicate directly with you, or TutorMe can match play matchmaker.
Either way, you will be alerted when a student needs help. The lesson matched to you will be forfeited if you don't accept the assignment within three minutes. Once you accept the job, you'll be placed in the "Waiting Room." The student arranges a payment method and decided whether to proceed with the lesson.
You'll both be directed to the lesson space where you can communicate via a virtual whiteboard, audio/video chat, screen sharing, or other similar channels.
How much can you get paid to do homework on TutorMe?
TutorMe offers a base pay of $16 per hour for online tutoring services or writing a lesson explanation. The rate is applied to the total number of hours and minutes served within a week.
However, you're only paid for homework with a duration of at least five minutes per student. So, if you only spend three minutes with a student in a single session, it will not count when computing your weekly pay.
Payment is made via PayPal.
Sign up to do assignments at TutorMe here.
6. Studypool
Studypool is a micro tutoring platform for quick homework help and projects.
What are the requirements to become a Studypool tutor?
The minimum requirement for a Studypool tutor is being a college or university student. A degree in higher education is preferred.
After submitting an online application form, you will be asked to write a 200-hundred word essay. If you pass the essay test, you will be interviewed on Studypool's policies. Both the essay test and the interview will evaluate your proficiency in the English language.
You'll need to submit a government-issued ID.
Once you are accepted as a tutor for Studypool, you will be able to browse live questions and answer homework questions for money.
How Does Studypool Work?
A student submits a question and sets a budget. You browse the questions and bid on the jobs you're interested in. Either accept the price or counter with a lower price and deadline. If the student selects you, they will pay the price you quoted.
Studypool will not release the payment unless you submit a final answer and the student approves the answer.
How much can you get paid to do homework on Studypool?
For each answer you provide, you will be earning a minimum of $5 and a maximum of $20. You can bid on an unlimited amount of questions, which increases your potential earning power.
Studypool charges 20% to 30% commission on your gross earnings. Payments are made via PayPal.
Sign up to do assignments at Studypool here.
7. Help With Assignment
This is another platform that seeks highly qualified tutors who are experts in various subjects such as marketing, math, law, nursing, engineering, computer science, etc.
Help with Assignment offers online tutoring and a click-and-buy solutions library with already answered questions.
The platform services K-12, graduates, and post-graduate students in several countries. Help With Assignment is a legit company with over 97,000 assignments delivered and over 5,000 tutors on the platform.
What are the requirements to become a Help With Assignment tutor?
If you don't have a Master's degree or a Ph.D. degree in your chosen subject, you need to have at least two years of work experience, preferably in teaching. Additionally, you must demonstrate excellent communication skills and English proficiency.
Instructors will be given tests, but it is unclear what's a passing grade.
How does Help With Assignment work?
To order an assignment, a student uploads their homework file on the platform's website. Once the document is posted, a tutor will respond to the student within twenty minutes.
The student may also opt for a live one-on-one session with a tutor by scheduling a meeting.
Another option is online assignment help, which requires tutors or subject matter experts to write for students.
A final option is the Click and Buy service. A student can buy an answer at a low cost through its Solution Library. The library contains solutions to all possible questions related to various subjects.
How much can you get paid to do homework on Help With Assignments?
Tutors can earn a minimum of $7 per page of written work. However, there is no information on how much Help With Assignments pays for online sessions.
Sign up to do assignments at Help with Assignment here.
8. Wyzant
Wyzant is an online marketplace that offers in-person and online tutoring services in over 250 subjects. Wyzant is legit with featured articles on Fox News, Chicago Tribune, Forbes, CNBC, CNN, and more.
What are the requirements to become a Wyzant tutor?
A Wyzant tutor must be at least 18 years old and a permanent resident in the U.S. with a Social Security number.
You need to sign up on their Tutor Sign Up page to complete an online application and choose subjects of expertise. Your application will be reviewed by a Wyzant staff member and give you feedback within 48 hours. If you pass the initial screening, you will be given a proficiency test on the subject you chose to tutor.
Be prepared to provide authorization for a background check.
Finally you'll need to read the policy about the working relationship between Wyzant and its tutors.
How does Wyzant work?
You will be notified via email or text upon available tutoring jobs. Clicking on the link will lead you to the job application page, where you will see the homework details. If you want the job, submit your bid for the job.
The student must first pay for homework help before receiving your services.
How much can you get paid to do homework on Wyzant?
A Wyzant tutor rate ranges from $30 to $60 per hour, but Wyzant charges a 25% platform fee. You will keep $75 for every $100 earned on the platform.
Sign up to do assignments at Wyzant here.
9. One Class
OneClass is an extensive library of study guides, lecture notes, and video tutorials created by students. Graduates may also submit their materials. Users may avail of either a free account or get a subscription plan. Depending on the subscription plan a student purchases, they may have unlimited access to lecture notes and study guides.
Who can be a notetaker in OneClass?
University students and graduates are welcome to join the community of notetakers in OneClass, subject to screening.
Notetakers need to fill out an application and submit a sample of notes taken from a registered class. If the sample meets OneClass's standards, you can start uploading your notes weekly.
How does One Classwork?
Certified note takers are expected to upload study materials on the website every week and earn credits for each uploaded material.
Materials that are lifted or copied from books, journals, or other reference materials are not allowed. An internal audit team evaluates each set of notes uploaded daily. Regular users are also allowed to alert OneClass if there are irrelevant materials.
Its users may preview the document before they use credits to unlock them.
How much can you make uploading documents at OneClass?
You will not get paid outright cash on OneClass. Instead, you will earn 20 to 25 credits per upload. The credits can be used to unlock study material.
If you are an excellent notetaker, you will be invited to become an "official notetaker." And if you are exceptional, you get elevated to as an "Elite Notetaker." Once you reach this status, the credits earned increase to 75.
You can also earn credits by referring friends to sign up with OneClass.
Alternatively, you can exchange your OneClass credits with gift cards to Amazon, Starbucks, or even for cash.
Sign up to do assignments at OneClass here.
10. Paper Coach
Paper Coach is so-named because it specializes in custom paper writing services for high school, undergraduate, Master's, and Ph.D. students. They will help whoever needs help with written work such as book reviews, themed essays, etc.
Paper Coach is a legit company with about 11,000 completed orders and almost 1,200 qualified writers.
What are the requirements to become a Paper Coach writer?
Paper Coach relies on specialized LinkedIn groups, but you can try submitting your CV so you can bid on a project. But for them to consider your application for a writer position, you need to have a Bachelor's, Master's, or Ph.D. degree.
Non-U.S. citizens are welcome to apply.
How does Paper Coach work?
A student submits an order form by providing details and uploading relevant files for the writer. The student then reviews the cost to write the paper, the number of pages, turn around time, and the writer's academic level. When the price is acceptable, the student makes payment arrangements and waits for the Paper Coach notification system that the paper is ready for download.
How much can you get paid to do homework on Paper Coach?
Paper Coach pays a minimum rate of $8. You can earn more depending on your academic level and the complexity of your writing style.
Sign up to write at Paper Coach here.
11. HashLearn
HashLearn is India's first on-demand mobile tutoring app, serving Grade 8 to 12 students preparing for entrance exams.
What are the requirements to become a HashLearn tutor?
Visit the company's web-based portal for tutors to apply and upload an image of your photo ID.
You will be given an academic exam to test your mastery of the subject you chose and a personality test to check your understanding of HashLearn's guidelines and English proficiency.
How Does HashLearn Work?
You will be notified if there is a tutoring session related to your topic of choice. Once you accept a session, you must be available for the next twenty minutes or until the student ends the session.
How much can you get paid to do homework on HashLearn?
You can earn INR 0.5 to 0.75 per minute.
Sign up to do assignments at HashLearn here.
12. EduBoard
EduBoard is a 24/7 homework help and test preparation assistance website for students of all ages and skill levels. It uses an interactive whiteboard tutoring platform.
What are the requirements to become an EduBoard tutor?
Here are the requirements to become an EduBoard instructor:
Must be a resident of the U.S. or Canada
In your senior year of college or have graduated from an accredited U.S. or Canadian university dedicated to teaching and can motivate students to learn.
Complete an English proficiency test.
If you pass the requirements and the test, you will be redirected to your account to begin getting paid to do people's homework.
How does EduBoard work?
Students place orders for homework help while a tutor can bid on assignments and problems they like, and are comfortable answering.
How much can you get paid to do homework on EduBoard?
Tutors at EduBoard are free to set and negotiate tutoring rates. On average, the following hourly tutoring rates apply:
Question & Answer: from $2 to $25 per question-based on your skills
Online Tutoring Session: $20 for every 30 minutes
Video Tutorial: $15 to $25
Eduboard charges a commission of 20% of your total earnings.
Sign up to do assignments at Eduboard here
13. Growing Stars
Growing Stars, which began in 2004, has a relatively young market as it caters to grades 1 to 12 and some college students. It has helped students develop good study habits and skills, gain confidence, improve their grades, and perform well during competitive tests.
What are the requirements to become a Growing Stars tutor?
Interested tutors must have at least a Bachelor's degree in the chosen discipline or significant subject area and willing to undergo training with Growing Stars. They must commit at least one hour per session and must have a Skype account.
How does Growing Stars work?
Unlike other platforms, Growing Stars employs education managers who work with students' parents to set learning goals and address relevant issues. Students are given an online diagnostic test, which is used to craft a personalized learning plan for the student. The online tutor implements the learning plan.
All sessions are pre-scheduled, but students are free to contact online tutors via instant messaging if they need immediate assistance.
How much can you get paid to do homework on Growing Stars?
Growing Stars tutors earn about $6,800 annually.
Sign up to do assignments at Growing Stars here.
14. GeeklyLab
GeeklyLab's mission is to create a collaborative space that brings students and educators together for a healthy exchange of knowledge. It takes pride in having high academic standards and being a proponent of academic honesty.
What are the requirements to become a "Geek" at GeeklyLab?
Complete the GeeklyLab application form with necessary information such as your degree and work experience. Instructors will also be asked to read the Honor Code and agree with the GeeklyLab's rules.
After a few days, you will be given a competence test relevant to your selected tutoring subjects. If you pass the tests, instructors can start answering homework questions for money.
How does GeeklyLab work?
GeeklyLab works like most of the homework helper sites. A student posts a homework request, and a "Geek" gets notified. "Geek" and students discuss the details, and once they reach an agreement, they start the tutoring session. At the end of the session, the student pays the agreed amount.
How much can you get paid to do homework on GeeklyLab?
You can earn up to $20 per hour, which will be paid at the end of each session. You can withdraw money from your account once a week through your chosen payout method.
Sign up to do assignments at GeeklyLab here.
15. Allhomework.net
Allhomework.net offers customized written solutions for homework problems.
What are the requirements to become an Allhomework.net tutor?
A Allhomework.net tutor must have at least four years of university or college-level education with some work experience in a similar online environment. Instructors should have a working knowledge of Word, PowerPoint, and other authoring tools.
Since educators are expected to write first-rate essays, they must have strong English essay writing skills. Computer programming tutors must be able to handle first and second-year programming assignments.
How does Allhomework.net work?
Once your application is approved, you can start earning money by solving problems for students.
Start browsing the list of available projects and assignments through your account. You can bid on projects, indicating the rate you would like to be paid and an estimate of the grade you think the student can get due to your assistance. Best bids are shown to the student so they can decide which tutor to hire.
How much can you get paid to do homework on Allhomework.net?
Payments are released every month via PayPal. The amount depends on the number of projects accepted and the agreed-upon price with the student.
Sign up to do assignments at Allhomework.net here.
16. TutorEye
Founded in 2015, TutorEye claims to be the most affordable online tutoring service for K-12 to college-level students.
What are the requirements to become a TutorEye tutor?
Submit a completed application to verify your identity and to be screened against minimum requirements.
To qualify as a tutor, you must have at least a Bachelor's degree from a leading university, with outstanding grades, especially in your chosen subject.
TutorEye will interview you so they can assess your personality and communication skills. It helps if you understand student psychology because instructors are expected to be friendly, professional, and supportive.
Familiarity with computers and internet usage is a must.
How does TutorEye work?
A student will select a tutor from the TutorEye directory, based on the subject.
Before a session, the student should inform the tutor about the homework details so the tutor can prepare ahead of time.
How much can you get paid to do homework on TutorEye?
TutorEye pays around $5 to $8 per hour. Instructors are paid via PayPal every two weeks.
Sign up to do assignments at TutorEye here.
Get Paid To Do Homework For Money Summary
Doing homework for money is a legitimate service and source of income. Some are opposed to it because of the ethical concerns that are raised against it.
However, getting help to complete assignments is a student's or a parent's personal choice, and nobody can discount the benefits of homework assistance.
Getting paid to help someone with their assignment is a personal choice, too. It also is rewarding for the instructor to help a student solve a problem.
When you decide to become an online tutor from home, make the opportunity worthwhile for both you and the student.