Financial experts maintain that living below your means and having more than one income stream is key to reaching financial freedom faster. There are only two ways to live within, or better still, below your means – lower your lifestyle and save money by drastically cutting expenses or earning more money!
What can be a better way to earn an extra income per week than doing something you love in the gig economy. Do you love driving? Wouldn't it be fun to make money transporting cars? If you love driving and are comfortable driving other people's cars, you can get paid to deliver cars!
This may sound unbelievable, but it is happening all across the country right now; it happens every day. We are not talking about driving a giant truck with cars loaded on it from one state to another. We are talking about qualified drivers getting paid to deliver other people's cars and specialty vehicles to North America and Canada's far reaches.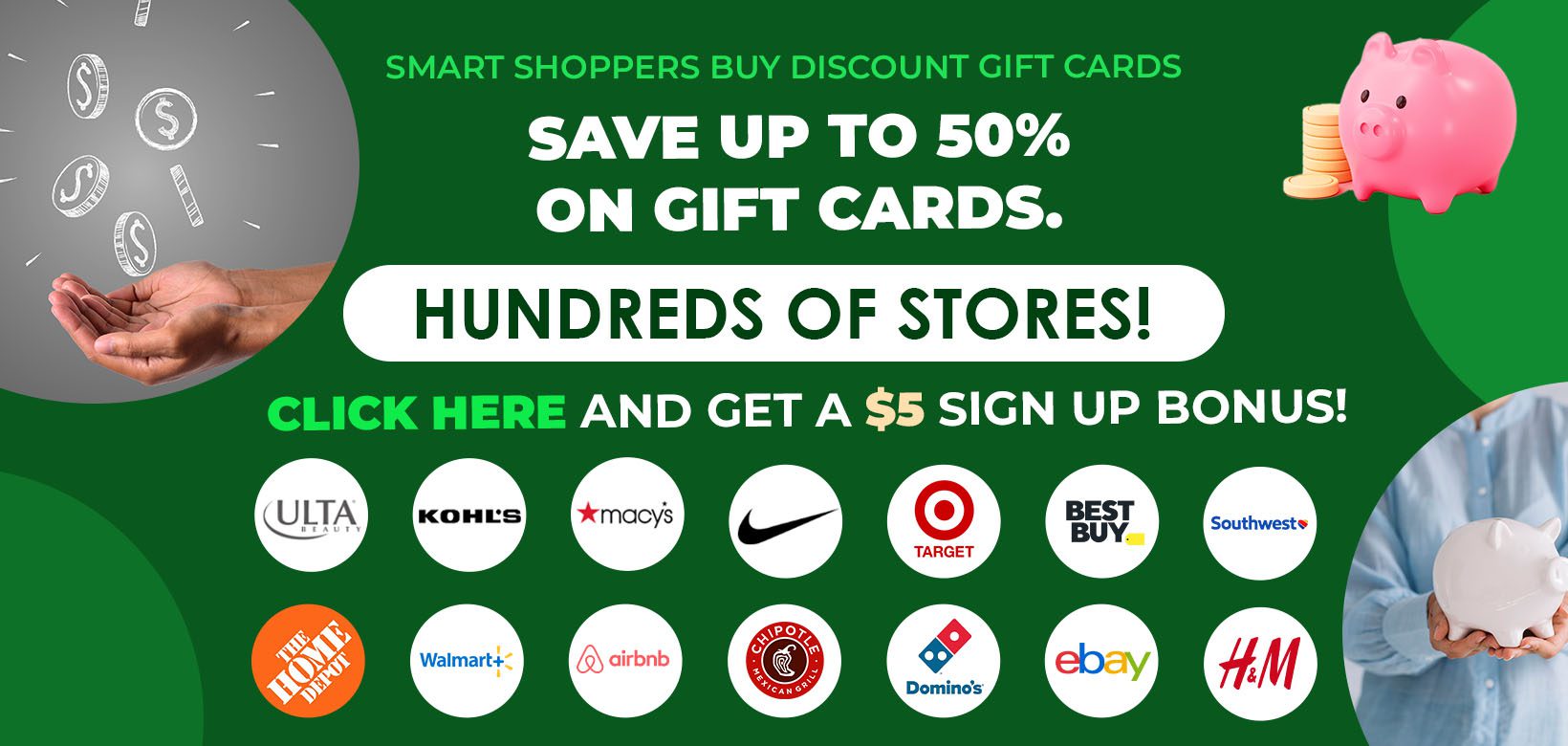 Read on to learn more on how to make money transporting cars and where to find car delivery jobs near you.
How to Become a Car Delivery Driver?
Every job has its own qualifications and requirements, and getting paid to deliver cars is no exception. Before you search for car delivery jobs near you, make sure you meet these car delivery job requirements:
Have a valid driver's license: You need to have a regular driver's license to qualify as a "driveaway" driver. Non-US citizens should have an international license and passport.
Have a clean driving record: One or two speeding tickets may not sink your chances, but if you have been involved in some bad accidents, you won't be accepted.
Be over 23 years: Some companies want you to be at least 23 years, while others require that you must be at least 30 years. 70 years is the upper age limit for these types of jobs in transportation across the country.
Genuine love for traveling: Can you drive for hours on end on your own? You must also enjoy traveling from one place to another by yourself. It is because car delivery jobs come with a degree of loneliness. Most of these low-stress jobs require that you travel alone and not be allowed to go with somebody else. You cannot bring friends and family along for a road trip across the country. It's the perfect job where you work alone for introverts who want to see the country.
Ability to follow a strict schedule: You are assigned a set number of days and a specific route to follow. Though you'll likely have time to eat, sleep and take bathroom breaks at stopovers, you won't have a lot of freedom to sightsee. You should also be flexible because sometimes you may have to sleep at low-cost extended stay hotels along the highway.
If you meet the above requirements, you will get paid to transport cars either within the city or across several states. You can sign up for as many car delivery jobs as you have time for.
For example, let's say you are paid to deliver a car to Philadelphia. After you arrive, you can spend a few days visiting and enjoying all the city attractions. While there, you can accept another car delivery gig to another city, say Chicago or maybe Los Angeles. That is how cool this job is!
Is There Money in Transporting Cars?
A cross-country road trip may be a good opportunity to see the cultural diversity in different states and Canada. You're not in it just for fun, but also to make some extra money.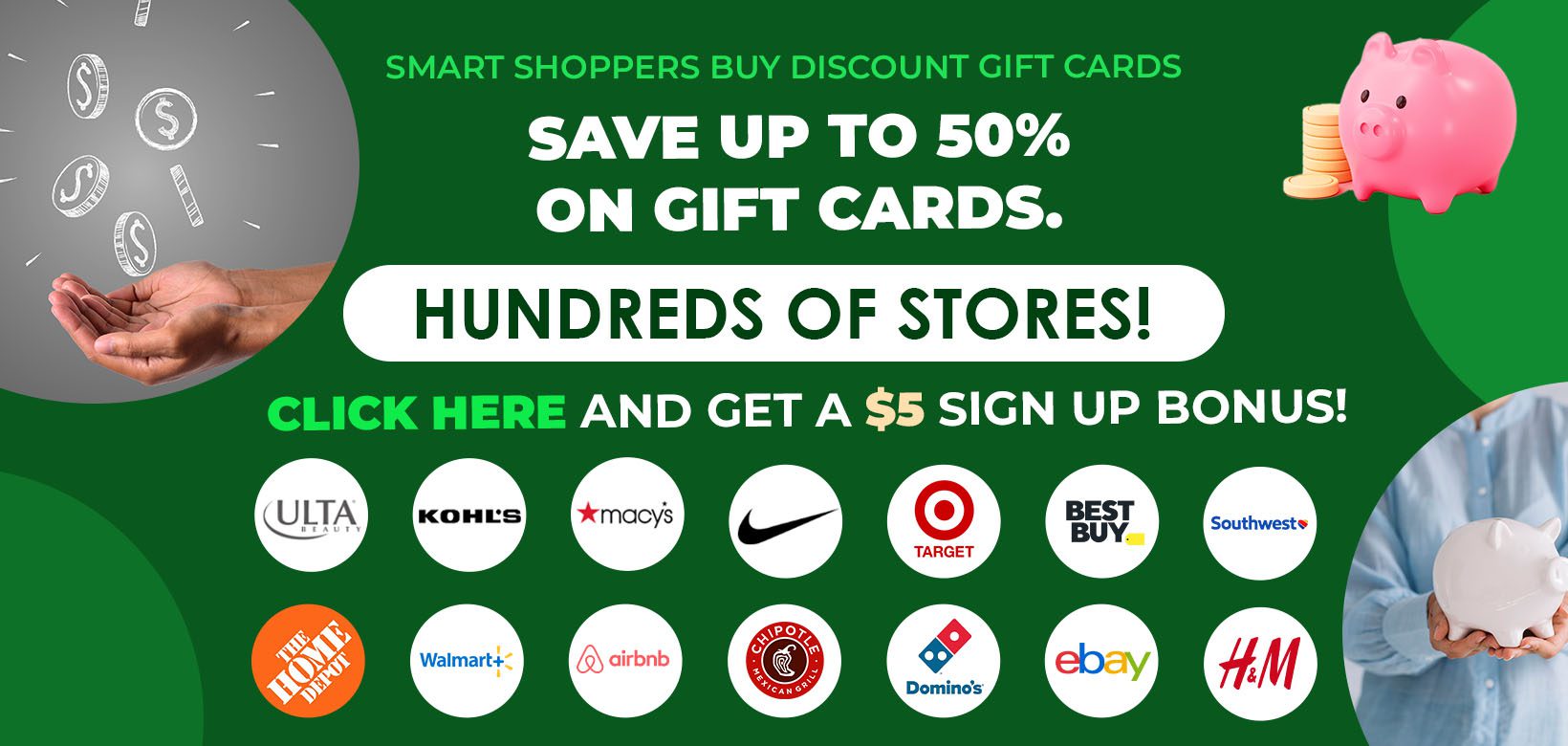 How much can you make transporting cars?
There aren't one-pay-fits-all jobs when it comes to auto driveaway pay. The amount you get paid to deliver a car boils down to several factors. Some of the top factors for pay rate include the distance traveled and whether the car or pickup truck is loaded with other stuff or pets.
You can expect to get paid more to deliver cars across several states if such cars are loaded with the owner's pets, boxes, and other stuff vs. an empty car within the same city. Short deliveries are usually paid on an hourly basis.
On average, independent contractors can expect to make anywhere between $300 to $400 for every vehicle delivered. On the other hand, CNN estimates the pay to be around 35 cents per mile plus the fare to fly home. Per The Road Rat, the pay is roughly $200 per day for full-time vehicle relocation drivers; it works out to around $50,000 per year.
Car delivery jobs are legitimate. Even though the pay is on the low side, they provide a great way to make a few dollars on the side. Plus, the customer or the driveaway company pays for gas station costs to have the car delivered to its destination and your fare back home.
Part-Time vs. Full-Time
Should you pursue car delivery jobs on a part-time or full-time basis? There isn't a yes or no answer to this because that decision is only yours to make. But the fact is, there is money in transporting cars as a full-time career.
How else did many of these family-owned driveaway companies come to be? The owners started as self-employed contractors and then turned their side-hustles into full-time businesses.
It won't be easy. You will need the patience and the ability to create a network of clients and market your business while driving the cars. Once your business grows, start hiring other driveaway drivers to deliver cars on your behalf. That is how you turn a side gig into a full-time business!
Make Money Driving Around Infographic
11 Ways to Get Paid to Move Cars for Driveaway
So, how can you get paid to deliver cars? Generally, you will be working as a "driveaway driver." This is someone who gets paid to transport someone else's car from point A to point B. Driveaway jobs arise in any of the following situations:
Driveaway jobs for private people: These are people who are moving to another state. The owner flies ahead of time to their new home. In this case, they hire an individual, or an auto transport agency, to transport their vehicle. The owner may also a large corporation moving to a new location. The company will need to relocate company cars from one office to another based on staff needs.
Driveaway jobs for specialty cars: Specialty cars such as school buses, ambulances, delivery trucks, and limousines require driveaway drivers to transport them from the port or the manufacturing facility.
Where can you get a job as a driveaway driver? Here is a rundown of 11 ways to get paid to move cars for driveaway.
1. Auto Driveaway
Are you between 23 and 75 years old with a valid driver's license and a clean driving record? Auto Driveaway may be your ideal place to work transporting cars for money. It is one of the largest and most popular professional vehicle relocation companies in North America. They have over 40 locations across the United States, including Canada.
Step-by-step guide on how to become a driver for Auto Driveaway:
Select a type of vehicle – You can choose to drive small cars under 10,000 pounds, medium vehicles up to 26,000 pounds or trucks above 26,000 pounds.
Complete online application – You will need to provide your employment history for the past ten years, your driver's license history for the past three years, your home address, social security number, among other details.
Select a job – If your application goes through, you will gain access to drive away jobs available in different cities.
Leave a deposit – Once you accept a job, you leave a deposit of around $300 to $500.
Read the job details – Check the gig's rules, such as fuel allocations and driving after dark. Some driving jobs offer to pay for the first tank of gas, and the next one is on you. Also, inspect the car for any damage, dings, air for the tires, and wheel alignment before you hit the road.
Contact owner upon arrival – Once you reach your destination, contact the owner and agree on a mutual meeting place. You'll need the owner's signature to get your deposit back. You can't leave the keys in the mailbox.
Get deposit back – Once you hand over the car, visit any Auto Driveaway office to collect your pay and deposit via a company check.
Website: Auto Driveaway
2. Roadie
The Roadie app provides an excellent way to earn extra cash driving. While you can land a few driveaway gigs through the app, it is better if you have your own car.
Roadie provides an on-the-way delivery service. The app connects drivers heading in a particular direction with people who have packages, or any other stuff, to send along the same route. Your car can become the best income producing asset.
Common tasks on Roadie
Delivering cars
Delivering lost luggage from an airport to the owner's house
Delivering medicine to an elderly patient's house
Picking up and delivering groceries
Delivering a school project left at home.
To access the delivery jobs, you will first need to download the Roadie app from the Google Play Store or Apple App Store. From there, you can check the kind of gigs available near you or wait to be notified whenever you match a gig.
Once you land a gig via Roadie, make sure to check out the trip details and see whether the pay is acceptable for you. After that, just fulfill the requirements of the job to get paid.
You can potentially double-dip and also get paid to advertise on your car while delivering stuff.
How much can you make driving for Roadie.com?
For local gigs, you can expect to earn up to $15 per trip. Roadies can earn up to $650 to drive cars across the country with oversized items.
Website: Roadie
3. Driveaway USA
Driveaway USA is a Family First Company that allows you to work part-time or full time as an independent contractor. The company boasts a reputable experience of over 30 years delivering vehicles throughout the US and Canada for manufacturers, corporations, dealers, and commercial fleets.
Once you are accepted as an independent contractor, you are free to choose destinations you wish to take; there is no forced dispatch. You can also earn extra cash by participating in their safe driving bonus program and their referral bonus program.
Apply here to become a Driveaway USA driver
4. Toronto Drive Away
Toronto Drive Away is a Canada-based company that has been around since 1959. It is one of the premier driveaway services in North America and Canada. You will get paid to deliver cars to and from the sunbelt, including California, Florida, and Arizona.
What are the requirements to drive for Toronto Drive Away?
To qualify as a driveaway driver for Toronto Drive Away, you must be at least 30 years, have a clean driving record, and no criminal record. You should also be able to cross the Canadian border and have a Visa or Mastercard for the deposit.
Apply here to become a Toronto Drive Away driver
Find Other Jobs Driving Cars Long Distances
Apart from the above companies, many people and small family-owned driveaway companies are looking to hire someone to drive their car across the country.
Here are the different ways to find other jobs driving cars long distances.
5. Driveaway Companies Near Me
Google can be your friend if you want to find driveaway companies near you. Just search the keyword "Driveaway companies near me," followed by your city and state or zip code. You'll be surprised by the numerous companies across the country similar to Auto Driveaway, Toronto Drive Away, and Driveaway USA.
Most of these companies will require you to apply online and then wait for a reply. You will rarely find any companies that offer full-time positions with benefits; be prepared to work as an independent contractor.
You need to be flexible with these types of transportation jobs. Most of these companies allow you to choose your destination, known as "open dispatch." While others assign you a destination, known as a "closed dispatch."
Once you land a gig, you should always check the job requirements and the condition of the vehicle before you set out for the journey. Just like when you rent a car, always check for damage before you leave the lot, so you don't get blamed.
6. Auto Dealership Car Delivery Jobs
You can get paid to deliver cars to car dealerships near you. Sometimes, these companies need someone to grab a car from other dealerships or do car swaps with other dealerships.
They also get some clients who don't have the experience of driving through the busy streets or across the country on fast-paced highways.
There is also the online opportunity where customers buy cars online and have them delivered for free. Having their drivers in-house is not a viable option for most dealerships. In this case, the dealer will hire you as an independent contractor that delivers near cars to their clients.
What are the top online companies that deliver cars to your home?
Carvana
CarMax
DriveTime
Gettacar
Joy Drive
TrueCar
Vroom
Contact each of these companies and see if they're hiring car delivery drivers nearby.
7. Rental Car Driver Jobs
Rental delivery companies might be interested in regular driveaway services or just part-time. For example, there is usually a lot of demand for car rental services in Florida during the winter months.
Rental companies need to pay drivers to move cars from the Midwest to Florida during the winter months, so they have more inventory where there is more demand. You can also get paid to deliver their vehicle back to a car rental place after a one-way rental or to a nearby repair shop for work.
8. Private Car Hauling
Personal vehicle delivery jobs are common in Florida. You can get paid to deliver private cars for snowbirds moving to and from Florida. Here is why Florida presents such a great opportunity for someone working as a private car hauler.
Warm climate: Florida is a warm tropical location. If you want to get paid to deliver cars across the country, Florida should be a top destination.
A prime destination for many: Many snowbirds from Michigan, New York, and other northern locations flock to Florida, especially in winter. These routine travelers are more likely to pay you to deliver their cars from state to state.
Older population: Florida has an aging population. A lot of snowbirds in Florida may not be physically able to drive across several states. That means you can land a lucrative opportunity working as a private car hauler to drive cars to Florida for aging snowbirds.
You can consider starting your own car delivery service if you get enough out-of-state customers.
9. Start a Car Transport Business
Driveaway companies have restrictions and requirements, like age. You may not fit their criteria. That doesn't mean that you are a bad driver. Instead, you can choose to start your own car transport business. You can get hired directly by customers to transport their cars from one place to another that pay cash.
The big hurdle at the beginning will be trust. People will have difficulty trusting a new independent driveaway company, especially in the first few months. But, over time, you'll get some level of social proof and testimonies from satisfied customers.
Where to advertise your car transport services?
10. RV Driveaway Companies
Do you have a CDL license (commercial driver's license)? You can get paid to deliver RVs and campers for RV driveaway companies. These companies need driveaway drivers to transport RVs and motorhomes to buyers located across the country. Occasionally, the companies also need RV drivers to move the vehicles for repair work.
How much does RV delivery pay?
An RV transport driver can expect to earn roughly $20 per hour delivering vehicles. A full-time RV driver can make about $800 per week or just over $40,000 per year.
11. Driveaway Trucking
You can get paid by truck driveaway companies to deliver straight trucks and tractors. Here are some companies that hire truck driveaway drivers:
They want drivers to deliver trucks, trailers, tractors, RVs, and all other types of motorized vehicles for customers across the US.
What are the qualifications to drive for Bennett Transportation Driveaway?
To drive for Bennet, you should have the following qualifications:
Class A, B, or C CDL, plus six months OTR driving experience in the past seven years.
Must be at least 23 years of age
Must pass Federal DOT physical & drug screen
Must meet FMCSA guidelines on safety clearance application
No DUI in the past five years
Less than two moving violations within 36 months
Must comply with independent contractor's daily log requirements as prescribed in 49 CFR Part 395.
They also accept driving school graduates with 120 hours. All qualifications are subject to management review.
Team Drive-Away teams up with truck buyers and sellers to provide commercial vehicle transport and delivery. Primarily, you'll be delivering singles and new and used decks.
How much does Team Drive-away pay CDL drivers?
Non-CDL drivers earn a base rate of 72 cents per mile at Team Drive-Away. The base rates for new deck drivers can be as high as $1.30 per mile.
You can get paid to deliver trucks by American Transportation Company. You'll work as an independent contractor. You'll mostly be moving trucks, specifically utility and service bodies. All the moves are commercial, with the majority being new vehicle deliveries. The new vehicles will be light trucks and vans under 10,000 pounds to trucks with 80,000 GVWR.
How much does ATC Driveaway pay CDL drivers?
ATC pays CDL contractors 75-85 cents per mile. They pay $15 per hour for downtime or during a truck breakdown, or up to $150 per day.
Other Ways To Earn Money by Driving
There are many ways to make extra money driving your vehicle:
Seasonal personal vehicle package driver ups
Long-distance courier driver
Auto parts delivery driver jobs near me
Amazon delivery driver with own car
Deliver food – Uber Eats, DoorDash, Postmates, Grubhub driver – Make Money Delivering with your Car
Deliver groceries
Ridesharing – Uber or Lyft driver
Help People Move Stuff
Driver for elderly – Drive elderly for money, transportation services for elderly and disabled
Get Paid to Deliver Cars Summary
Finding a side gig doing something you love is a great way to earn extra money while on the road. If you love driving, getting paid to deliver cars is fun and a great way to tour different states and experience their culture and climate.
And as we have seen, there are so many driveaway companies and private car owners willing to pay you to deliver cars within cities and across the country. If you plan right, you can also turn a car transportation job into a full-time job!