If you drive to work and run errands daily, getting paid to advertise on your car sounds like an excellent idea to make extra money. It does not require you to be at two places at the same time. You don't have to extend extra effort, except perhaps in trying not to cringe due to the unappealing ad on your vehicle.
Of course, it is a matter of mind over matter. Advertising on your vehicle is practical and a smart passive income stream. The effort you put into it is minimal to non-existent; it's like setting up a blog with ads. Advertising pays well if you are always on the go.
Is Vehicle Wraps a Good Investment?
Yes, according to agencies, vehicle wrapping and decals is potentially the most efficient and effective form of advertising outside your home. Mobile billboards are remembered 97% of the time, according to a RYP & Becker study. In 2019, a Nielsen study showed that wrapped cars were more notable than billboards, buses, and taxis.
How Much Can You Get Paid to Advertise on Your Car?
You can earn as much as $400 monthly on car advertising. However, this maximum amount requires that you agree to have a professional install a partial or full ad wrapped around your car. You can also opt for the slightly more discreet rear window vinyl stickers that you can attach on your own. They may pay $50 a month for these smaller ads, but you could buy some groceries with that, at least one that will last one person for a week. The amount of dedication you want to put in will depend on you.
Some companies may promise to pay you a total of $1200 but usually works for campaigns that last 2 to 6 months.
How Does Car Wrapping Work?
Car wrapping is nothing new. The history of car advertising goes back to the 1920s. At that time, though, only taxi cabs were using advertising decals on their vehicle exterior body. So, they were working their shift for cab fares and also earning extra income through advertising. It was an early form of passive income.
You can still make extra money nowadays, even if you are not a cab or Uber driver. However, you must qualify to make money wrapping your car by providing the following information:
Daily car route
Average driving hours
Type of car you drive
Why do ad agencies need to know your driving habits?
Ad agencies want to know your car is being viewed by as many people in their target audience. You may drive several hours in a day, but you may not be frequenting the right type of roads, neighborhoods, and cities. On the other hand, you may be in the right places and driving the right type of car, but you're not in the car often enough for people to see the advertising on your vehicle.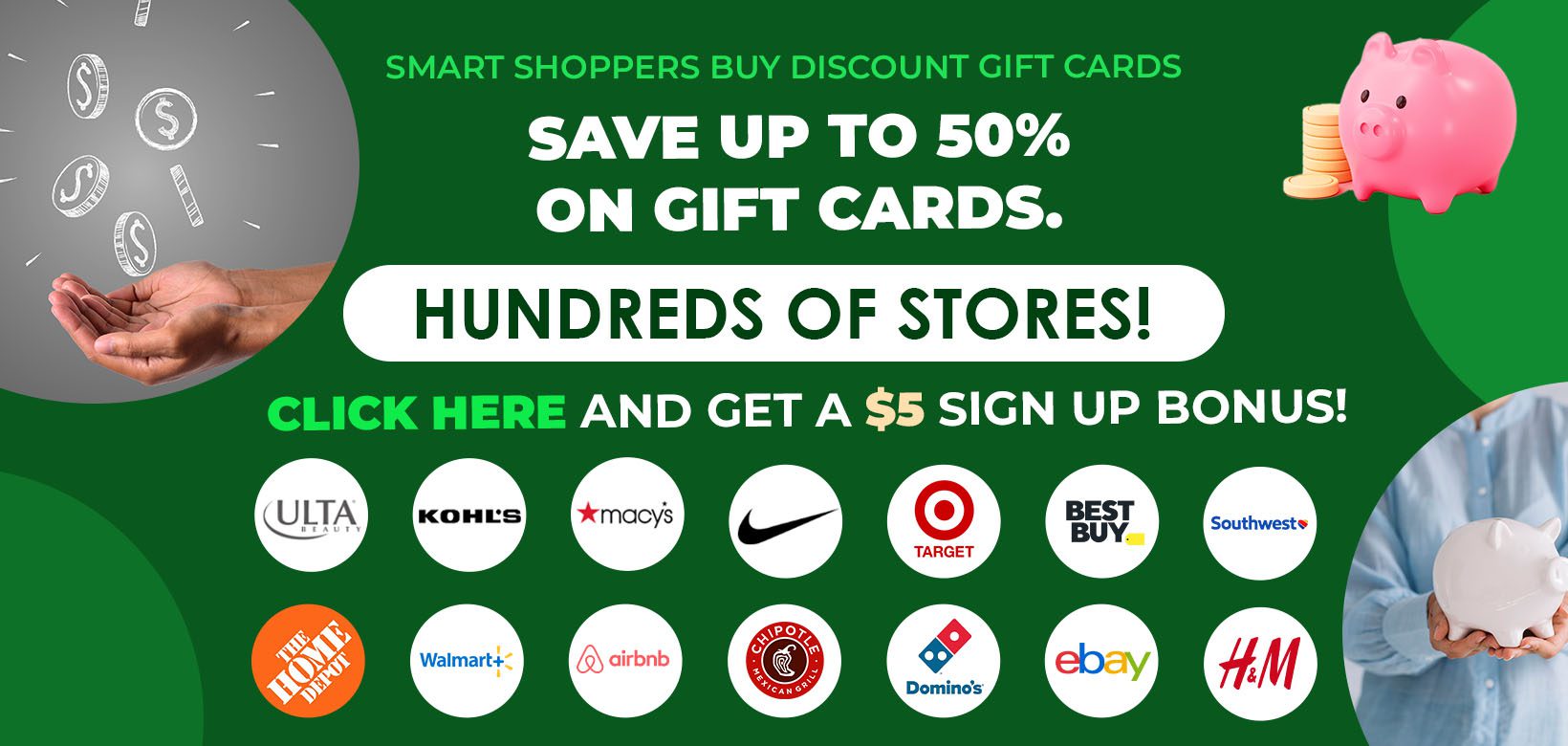 What are the common car advertising requirements?
The requirements to get paid to advertise on your car are basic and should be no surprise.
Minimum age – 18 years or older
Insurance – Sufficient car insurance
Clean driving record – Your driving history should be free of moving violations and accidents
Allow GPS – The ad agency may need to install a GPS in your car to monitor your driving hours and routes.
Best Car Advertising Companies
If you don't mind having stickers and wraps on your vehicle, you can get paid for driving your car.
Work with a trustworthy company and avoid becoming a victim of a car wrap scam. Here are some trusted companies that pay for advertising on your car, in alphabetically order.
1. Carvertise
Get paid to advertise on your vehicle with Carvertise. This company has been around since 2012 and has established a good reputation and won several awards. It makes a point in successfully recruiting thousands of drivers all through the United States.
What are the Carvertise driver requirements?
Milage – You must drive at least 30 miles per day
Age of vehicle – Car must be a 2008 or newer
Original paint – Factory paint job on the exterior
Driving record – Must have a clean driving record.
What is the Carvertise application process?
Become a driver – Enter your name, email, and phone number.
Driver application – Enter your information about your car (make, model, color, year), mileage (average miles you drive on weekdays and weekends), and if you work any food delivery or rideshare side hustles.
Matching making – You'll be matched with companies that pay for advertising on your car based on your driving habits.
Car wrap – Your car surface will be covered 50% or more. The decals are partially or fully installed by a professional.
Get paid – Carvertise pays about $100 per month to advertise on your vehicle via direct deposit.
Unwrap – A professional will unwrap the advertising on your car, so there's no damage to your paint.
How much does Carvertise pay to advertise on your car?
Carvertise pays about $100 a month to advertise on your car. Most agreements last a few months and are paid via direct deposit every month.
Pros
Legit – Carvertise is a legit company that's reputable and award-winning. Legit companies, like Carvertise, pay by direct deposit. Some scam car wrapping companies pay by check.
Paid to park – You don't have to always be driving. Carvertise pays you also to earn while parking in a prime location within a given period. So, you don't have to keep on driving in circles and waste money on gas.
No long-term commitment – You can commit and participate in the campaigns as often or as rare as you see fit.
Monthly pay – Earn as much as $1200 per campaign, though this is spread across the number of months per your contract. The typical campaign lasts a few months. You're paid monthly via direct deposit.
Cons
Minimum mileage required – You are required to drive at least 30 miles daily. This is going to be a challenge to meet if your usual route barely covers this distance. Driving 30 miles a day can be difficult if this is only a side-hustle in your spare time.
Newer car – Your car must be at least a 2008 model or newer. Obviously, it's a poor investment choice to buy a new car just to earn a few hundred dollars a month. It's especially a bad investment if you have a working car.
2. Free Car Media
Another popular name in car sticker advertising is Free Car Media. They will give you an option between a rear window ad and a full car wrap.
If you want a discreet rear window ad, they will send you an email with instructions on where you can pick up the sticker and how you can apply it to your car. On the other hand, Free Car Media will direct you to where you could get a full wrap installed if that's what you and the brand decide. Whatever the case may be, you start earning as soon as the sticker is on your car and you start driving.
What are the Free Car Media driver requirements?
Here are some of the requirements before Free Car Media will pay for advertising on your car.
Minimum age – At 18 years old with a valid driver's license
Contract – Willing to sign a 6-12 month contract
Insurance – Must provide proof of insurance
Driving record – A clean driving record without unlawful and reckless history
Meet monthly – Meet a representative monthly to check the vehicle mileage and condition of the decal or car wrap
Clean car – Clean the vehicle at least twice a month
Duration – Required to keep the decal or car wrap on the vehicle for the duration of the contract
What is the Free Car Media application process?
Driver application – Complete the online application
Review application – Application is processed and placed in the Free Car Media database
Match – You'll be contacted via email or phone if a brand chooses you
Install advertisement – Follow the self-install car decal sticker or visit a professional for a full-car wrap
Paid to advertise – Free Car Media will mail you a check monthly to your home
How much does Free Car Media pay to advertise on your car?
Free Car Media pays about $50 or more per month for rear window car advertising stickers. You can get paid up to $400 a month for a full car wrap.
Pros
Advertising stickers – You can get paid for car advertising stickers without wrapping your whole car. At the time of this writing, most of the advertising opportunities are for more discreet rear window decals.
Ability to pass on a brand – You can reject campaigns if you are not comfortable with them or are not available for the duration.
Good earning potential – You can earn between $50 and $400 monthly, depending on the type of car wrapping.
Consistent passive income – Most contracts will be for a minimum of a few months and as long as 2-years. It helps in planning your monthly cashflow.
Cons
DIY decal installation – You must apply your own rear window advertising decal with emailed instructions from Free Car Media.
Long-term contract – It can be seen as a positive or a negative. A campaign can sometimes last between 3 and 24 months. However, this may be advantageous to those who want a long-term contract.
3. ReferralCars
Get paid for advertisements on your car through ReferralCars. How is this agency different than its competitors? Well, it provides you with both commission-based and non-commission based campaigns. The ReferralCars commission structure allows them to work with small business budgets, which results in 95% of their drivers getting hired and making passive income.
What information does ReferralCars require from new drivers?
Zipcode
Amount of miles driven per year
Age of your vehicle
Insurance coverage
Ridesharing – Do you make money driving for Lyft or Uber?
Most advertising campaigns do not have a required type of car, year, or condition. There are some exceptions, but generally, any new or used car will work.
Once you meet the necessary criteria, a ReferralCars account manager will provide you with the campaign details. You will decide if you want to take the gig or not with the brand.
A few commission based campaigns will require a small shipping fee to receive the decal. You are allowed to pass on any companies that make you pay the shipping to advertise on your car. Even if you accept a commissioned campaign with required shipping, you're still backed by the ReferralCars 90-day earnings guarantee.
Once you receive the advertising sticker, you'll activate it by entering the given keyword; it allows ReferralCars to track your activity. They need to prove to the paying brand that your car isn't sitting in the garage every day.
Install the sticker, per the instructions, and send ReferralCars a picture once it's appropriately affixed. Every first of the month, you must send proof that the decal is still in place.
How much will ReferralCars pay for advertising on your car?
Non-commission based campaigns will get paid a varying flat rate each month for placing a decal on your rear car window. The ReferralCars payouts range from as low as $50 per month and go up to $400 per month for some top advertising campaigns. The commission-based campaigns will vary and have lower payouts since they tend to work with smaller brands.
Pros
Small stickers – The ads are small and discreet. During most campaigns, you'll get paid for car advertising stickers and not a full car wrap.
Guaranteed to make money – ReferralCars guarantees earnings within your first 90 days. You'll make money by accepting one of their campaigns, or you can claim a $100 gift card; see the terms and conditions.
Cons
Commission cost – Commission campaigns are the most popular since they're offered in many different areas. A $35 annual fee is required for keeping a unique tracking phone number on your active window decal. Most campaigns should make more than the annual $35 fee.
Non-commission less frequent – Non-commission campaigns have no fees and pay well, but there are fewer opportunities.
DIY decal installation – You must apply your decal on your own on your rear window.
4. StickerRide
Starting in 2013, StickerRide began its beginnings in Europe and now has more than 40,000 participating drivers in the United States. The advertising mobile application and platform connect brands with drivers to effectively pay to advertise on the vehicle.
How does StickerRide work?
Download StickerRide app – Download the app from the Apple App Store or Google Play Store.
Register – Complete the application with details like your car's (make, model, year), choose a StickerRide location.
Select active campaign – Choose sticker or car wrap preferences such as the hood, rear window, side panels, or full wrap. You will make more money fast based on the amount of stickers installed.
Professional sticker installation – Visit a professional car wrap installation center nearby. A staff member will first wash your car and then safely install the stickers.
Earn money per mile – You will get paid to advertise on your vehicle for each mile of your trip. The StickerRide app will calculate the miles drives and add points along the way. You earn a point for every mile multiplied by your rate. Always launch the app before you start driving!
Pros
Brand selection – You can choose what ads to put on your car. This way, you don't have to feel wrong about the car wrapping because it may just reflect your personality and style.
Additional compensation – The service gives you extra tasks that can help you earn points or money. These tasks are called "quests" or "flash mobs," including taking alternative routes or driving in packs with other StickerRide drivers.
Cons
Forget to launch the app – If you are forgetful to launch the app before you drive, you may not be compensated for those miles.
Car requirements – While campaign selection is flexible, your car must meet the vehicle requirements.
How much can you get paid to advertise on your car from StickerRide?
It depends on you. The payments will vary based on how many miles you drive, your area, and the car you drive.
5. Wrapify
Wrapify was founded in 2015 and has an impressive client base of advertisers, including MLB, Oracle, Lyft, Uber, Coca-Cola, Google, Pepsi, General Mills, SquareSpace, Salesforce, Mars, Cisco, Shell, Zoom, and more.
What are the Wrapify driver requirements?
Minimum age – Must be 21 years old or older
Smartphone – Own an iPhone or Android smartphone
Age of vehicle – Car must be a 2008 or newer
Driving record – Must have a clean driving record
How does Wrapify work?
Like with StickerRide, you must download an app and sign up to work as a driver. The Wrapify offers you receive will be based on your driving habits. It compensates you for the miles that you drive while the app tracks your route. Each campaign requires you to drive within the advertiser's location, which usually covers a 50-mile span.
Can you get paid to drive for Uber and Wrapify at the same time?
Yes, you can drive for Uber and Lyft while getting paid from Wrapify. Ridesharing companies do not prevent you from getting paid to advertise on your car.
Pros
Monthly passive income – Get paid $169 to $452 monthly. You get your payment weekly through direct deposit and always know your cashflow.
No long-term contracts – You don't have to commit to a long-term contract. Most companies that pay for advertising on your car require a minimum of 3-12 months. Wrapify campaigns tend to be only one to three months long.
Cons
Cancellation fee – You must pay early termination fees if you remove the wrapping or do anything to terminate the contract before its end.
Newer car – Drivers must have a 2010 or newer vehicle. There should be no distinctive body damage that can affect the look of the ad.
Clean record – Wrapify will conduct a background check for you to qualify. You cannot have more than two accidents within the past three years. Like other companies that pay for advertising, they don't want careless drivers to be part of their campaigns.
6. PayMeForDriving
PayMeForDriving is an excellent choice for those who live in Missouri and want to make a few extra bucks through advertising with their cars.
The company doesn't disclose the pay until you choose an advertising campaign. However, various reviews indicate that the pay rate highly varies depending on the type of campaign you choose, the condition of your car, and other factors. All in all, the company operates on an affiliate marketing model and pays the drivers on a commission basis.
PayMeForDriving Driver Requirements
Age: You must be at least 18 years old to register and work with PayMeForDriving.
Driving Record: You must have a valid driver's license and a clean driving record.
Criminal Record: You should have no criminal record in your name.
Condition of The Car: The car's condition should be immaculate and top-notch.
PayMeFirDriving Application Process
Driver Application: Fill out the online application form available on the company's official website and provide all the mandatory details. The next step would be to submit the application form.
Review Application: Your application will be submitted in the database of PayMeForDriving. The representatives of the company will contact you once they review the application.
Matchmaking: The company will then find a suitable match and contact you once your application is approved by one of its partners.
Schedule: Once they find a suitable advertiser, they'll schedule a time for installation of the advertisement wrapping on your car.
Installation: On the scheduled date and time, the advertisement will be installed on your car.
How Much Does PayMeForDriving Pay to Advertise on Your Car?
PayMeForDriving pays on a commission basis, i.e., based on the business the advertiser receives from you. Thus, the payout varies from driver to driver.
Pros
Ideal for drivers that operate in Missouri
Flexible. You can choose an advertising campaign of your choice depending on your pay expectation and business feasibility
You can scale earnings by enhancing referrals
Cons
Restricted to St. Louis & St. Charles areas only
They don't pay on a miles basis, which means no fixed income
It's not easy to scale up the commission-based payout
7. Nickelytics
Nickelytics mainly operates in Florida and provides three options for car-wrapping, viz., rear windshield wrap, light wrap, and full wrap.
It's important to mention here that the company hires from Cape Coral, Tampa, Fort Myers, St. Petersburg, Naples, Portland, Denver, and New Orleans. The payment fee at Nickelytics depends on the miles you cover and the type of wrap applied to your car.
Nickelytics Driver Requirements
Age: You must be at least 18 years old to register and work with Nickelytics.
Driving Record: You must have a valid driver's license and a clean driving record.
Mileage: The minimum mileage requirement at Nickelytics is 30 miles/day, 150 miles/week, and 450 miles/month.
Profile: They give preference to Rideshare and delivery drivers, but they also accept any driver that meets their requirements.
Nickelytics Application Process
Driver Application: Download the Nickelytics app for Android/ iOS, fill out the online application form, and submit it.
Review Application: The Nickelytics team will review your application and contact you via email and text message.
Matchmaking: Nickelytics team will contact you once they find an available campaign in your locality.
Schedule & Installation: After you're shortlisted for a campaign, the company will connect with an installer nearest to you and install the wrap on your car. Nickelytics bears the cost associated with the installation and removal of the wrap.
How Much Does Nickelytics Pay to Advertise Your Car?
Depending on the type and duration of the ad campaign, you can easily earn between $175 and $250. However, with some high-end campaigns, your earning can go up to $500.
Pros
Nickelytics boasts highly accurate tracking metrics, which helps you get the right pay
You have the liberty to choose between custom installation and self-installation
You can choose any one of the three wrapping options, i.e., rear windshield wrap, light wrap, or full wrap
Cons
The mileage requirement is higher than what most companies ask for
Their hiring grounds are limited to a few locations only
FAQs
What are the requirements for getting paid to drive a wrapped car?
At this point, you may have come to a decision. Are you willing to have decals, stickers, or a full car wrap to make passive while driving? If so, then you need to meet the following requirements:
Vehicle minimums – Own a newer used vehicle. Most companies that pay for advertising on your car require a car from 2008 or newer. There was a time when some agencies offered free cars with advertisements to drive around. All you need to do is to make sure it gains mileage. However, these agencies have since wised up and realized it is cheaper for the drivers to use their own vehicles.
Driving record – Your driving record must be within reason over the last 2-3 years.
Minimum age – You must be 18 years old, thus legal enough to get into such contracts.
Insurance – You must have car insurance.
Keep advertising for the duration of the agreement – You must allow the ad to be placed on your car for the duration of your contract or campaign.
Track driving habits – You must have GPS or use the advertising company's app to monitor your routes and hours.
Drive at least the minimum hours – You must drive a minimum amount of hours in your designated area.
Does wrapping a car damage the paint?
Wrapping a car will not damage factory paint nor a high-quality paint job. On the contrary, a vinyl wrap will protect the surface and paint underneath. The vinyl stickers act as a type of cover that prevents sun exposure and weather damage. It's beneficial while driving on highways and through construction zones because the car wrap is a type of shield from small scratches caused by debris and rocks.
Can you wash a wrapped car?
Yes, you can wash a wrapped car in an automated brushless car wash. It's even better to hand wash your vehicle. Do not bring it through a brushed machine because it can be too rough. The brushes may rip, peel, degrade, or lift the edges of the vinyl wrap. You can also consider power washing your vehicle but from a distance. Do not get too close to the vinyl because it may cause it to rip.
Do I have to notify DMV if I wrap my car?
You need to notify the DMV if the car wrap significantly changes the vehicle's appearance. The DMV cares about your exterior details because this information is used by law enforcement if your vehicle is stolen. The shop that installs the car wrap should be able to tell you the rules. Some states may have a different interpretation of what constitutes a change of appearance for your vehicle.
Do you need to tell your insurance company if you wrap your car?
Yes, you need to tell your insurance agent if you install a vinyl car wrap. The insurance company needs to know the specific color of your vehicle. Plus, you will know for sure whether making extra money driving a wrapped car is allowed by informing them.
How to find legit companies that pay you to drive your car?
As with any other money-making schemes, some are just too good to be true. Or, they may even smell fishy from the very get-go. How do you do ensure you are dealing with a legit car advertising company?
Require you to apply by completing forms or downloading an app.
Require car insurance.
Do not make you spend money on the car wrapping application.
Do not ask you for application fees.
Easy to contact and have excellent customer service.
The terms are clear.
How do get paid to drive scams work?
Now, you are probably wondering, "Why would anyone want to scam someone with getting paid to drive?" Sometimes scammers get money through fake application fees. You pay them $100, and they claim to pay you $250-$400 per week. Then, they will just disappear. It would be easy to do this if you paid them online using your credit card, money order, or personal check.
Sometimes, the drive scams get very creative. Apparently, one scam involves having the fake agency send you a check that is supposedly bigger than what you must keep for yourself. Then, you are required to wire part of the money back to a particular bank account.
At this point, you are starting to suspect what is up? Yes, the check will likely bounce. They hope you send them legitimate money from your account.
Can I drive for a ridesharing company and also get paid to advertise on my car?
Yes, you can! In fact, advertising agencies will be thrilled to know that you will be using your car more than the average driver. According to RideGuru, a full-time Uber or Lyft driver can easily drive more than 1,000 miles per week. You will attract more advertising agencies, the more you drive.
Ask your ridesharing company if you're allowed to put advertising stickers on your car. Most of the time, the ridesharing service will not have any problems with advertising on your car. After all, you're driving your own vehicle.
Imagine that: riding for Uber in-car advertising. You have just boosted your passive income opportunities by earning double.
What type of ads will be placed on your car?
One of the three main types of ad formats may be placed on your car:
Rear window sticker – The most discreet one is the rear window sticker. It is easy to stick. You can even do it on your own.
Partial car wrapping – It is more involved and will require a professional to install the partial car wrap. A partial includes placement on your doors or hood of the car.
Full car wrap – A full wrap has the best chance of earning the maximum possible amount per month.
What are other ways to get paid for driving your car?
If you enjoy driving, know that you have other ways of getting paid even when you are already in car decal advertising.
1. Rideshare apps that pay you to drive
Make money with your car working for Uber, Lyft, and other ridesharing apps. A rideshare driver can easily make over $100 per day by working your own hours.
2. Make money delivering food
Because convenience has become key nowadays, there is a lot of demand for food deliveries. You can devote three hours daily to working for GrubHub, Uber Eats, Door Dash, and the like to get meals to people who need them as soon as possible.
3. Deliver packages and goods
Do you know that Amazon also takes on independent contractors as delivery drivers? It's made possible through Amazon Flex. You can earn as much as $25 per hour. All you need is a four-door sedan or bigger to be considered for the program. Other companies, such as Shipt, Postmates, and other package delivery companies also hire independent contractors at competitive hourly wages.
4. Rent out your car
Many people don't use their car that often. Perhaps your workplace is nearby. So, you can rent out your car through Getaround, Maven, and other legitimate car rental companies. Find a legit company to rent out your car that secures you and your car.
5. Help move people
Whether or not you are using DIY Moving Help, TaskRabbit, and other such services, you can earn money helping people move. Of course, you need to get matched up with someone whose requirements are compatible with the vehicle you own.
There is no need to invest in a huge truck. If your trunk is big enough for people moving luggage, you will find a paying customer.
Again, don't forget to get paid for advertisements on your car while doing any of the above. This way, you can boost your income potential. At first, it may not seem like much, but an extra $100 every week can make a difference between being in debt vs. saving money. You may also get approved for more critical campaigns in the future if the advertising agencies see that you are putting on a lot of miles.
Ways To Get Paid To Advertise On Your Car Summary
How much can you get paid to advertise on your car? This will depend on how big the ad is on your car and how many hours you drive daily and weekly in your neighborhood.
Family members may give you crap about it, but now you can tell them it's lucrative and an easy way to make money fast. On the other hand, you may be already working for a ridesharing company part-time while working a regular 9 to 5 job. Imagine how you can double or triple your income by finding legitimate companies that pay for advertising on your car. As a frugal consumer, I love the idea!
There is a potential for earning hundreds of dollars in a car advertising campaign. It may seem icky to see ads displayed on your vehicle the first time around. However, when rewarded with an extra paycheck from a legitimate company, you will know that it is worth it.