Have you ever misplaced or lost your keys to your house or car? We are all so busy, and it's common to misplace items. You'll immediately be wondering, where can I get keys made near me?
According to Pebblebee, Americans tend to lose more than 20 million office, home, and vehicle keys per year. Keys are one of the most commonly misplaced items by Americans.
We spend over $2.7 billion per year, replacing lost items, like keys. We spend several days over a lifetime searching for lost items.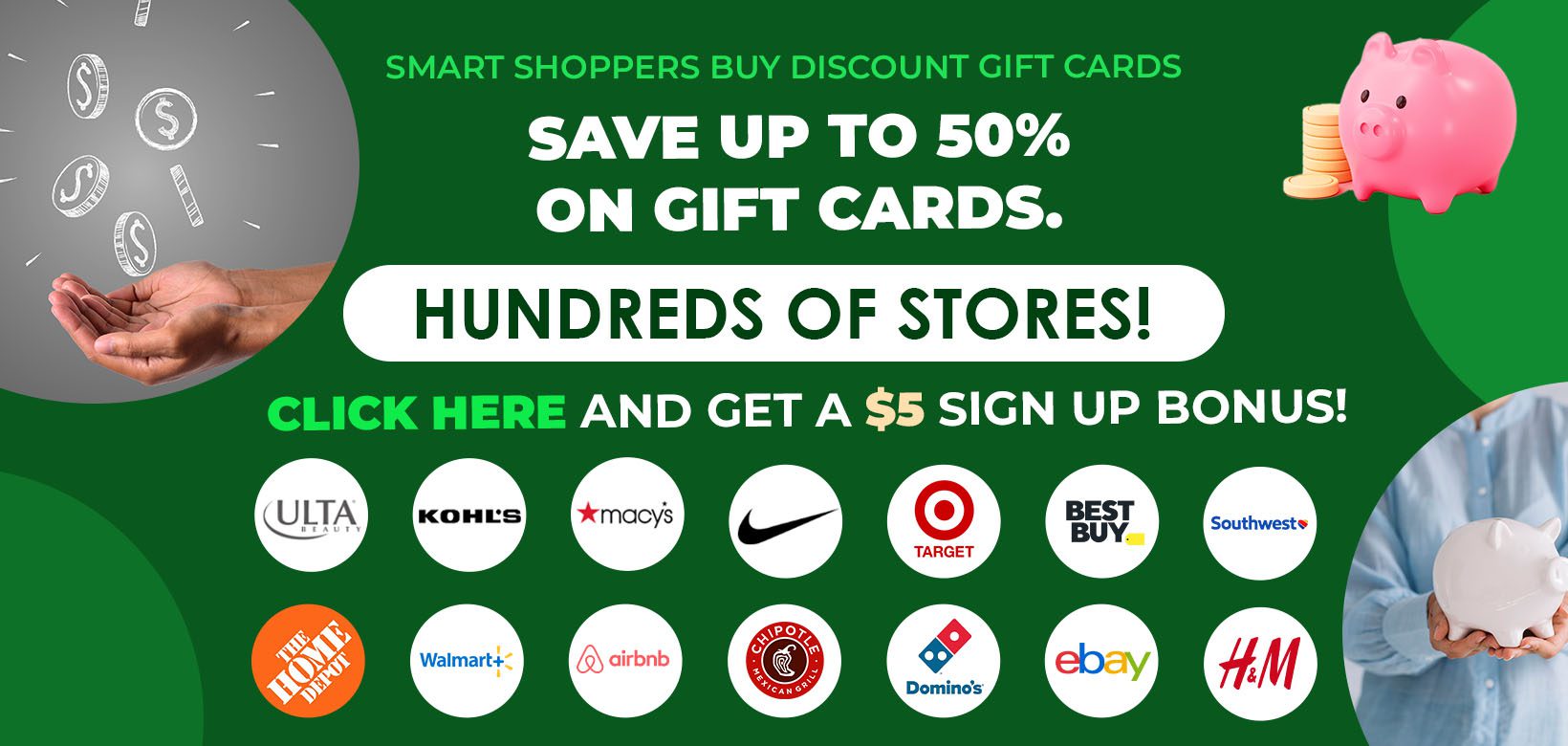 Replacing a traditional brass key tends only to cost $2-$5 while replacing an electronic vehicle key can cost between $150-$500. Car manufacturers do not make a universal car key remote, which makes them less affordable, depending on the make of the vehicle.
It's always a good idea to have an extra home key made and hidden where you can find it. Many store locations are open 24 hours with kiosks, but you may not be as fortunate. What if you need to replace a key on a holiday when stores are closed. An emergency 24-hour locksmith nearby will never be cheap.
Below is a list of 36 best places to get keys made near me.
You will undoubtedly find several locations near you. Nowadays, grocery stores, hardware stores, big box stores, convenience stores, drug stores, automotive stores, and even online sites can get keys made.
Hardware Stores
Hardware stores offer a variety of home improvement services like get keys copied and cut. Here is a list of five popular home improvement places to have keys made and duplicated.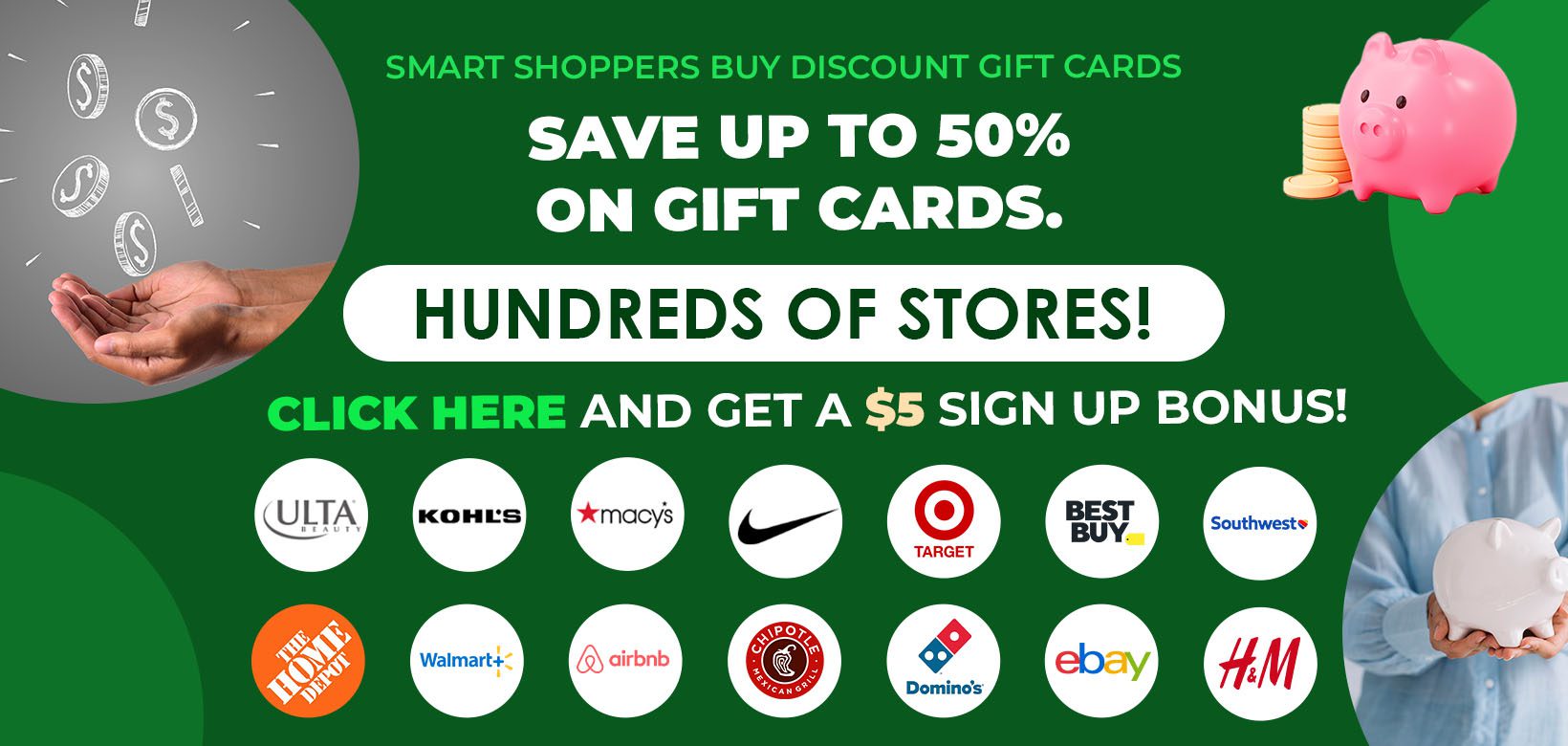 1. Home Depot
Home Depot has over 2,200 home improvement retail locations in the U.S, Mexico, and Canada. Nearly every place does and should offer the key making service.
Find the key making section and work with the machine operator to find the right slug. The machine operator and key making machine should take less than 5 minutes to make the key. Home Depot will only charge you for the key and not the service.
The machine should be able to cut standard keys, auto keys, and even some transponder keys too.
Find Home Depot locations nearby.
2. Lowes
Lowes has approximately 2,000 home improvement locations in the US, Mexico, and Canada.
Lowes uses the MinuteKEY key duplicators.
Keyset types include:
Kwikset, KW1 and KW10
Schlage, SC1
Weiser, WR3 and WR5 (in some areas)
Others: Baldwin, Titan and clones of the above key types
Padlock key Masterlock M1 (on some machines)
Find Lowes locations nearby.
3. Menards
Menards has over 300 home improvement stores. They are located primarily in the Midwest, including Illinois, Indiana, Iowa, Kentucky, Kansas, Missouri, Minnesota, Michigan, North Dakota, Nebraska, Ohio, Southwest Dakota, Wyoming, and Wisconsin.
Menards uses the KeyMe kiosks in their stores. KeyMe has residential, commercial, and vehicle key duplication capabilities. The kiosks offer the ability to duplicate the majority of vehicles and RFID keys available in the market.
Call Menards or check the KeyMe website to make sure they offer key duplication nearby.
Find Menards locations nearby.
4. Ace Hardware
Though each Ace Hardware has a smaller footprint than Home Depot and Lowes, they have more locations throughout the world. Ace operates more than 4,400 locations in 50 states.
Ace specializes in automotive programmable keys and remotes.
Ace Hardware claims the following about their ability to program automotive remotes:
Saving up to 60% from some dealer pricing
Makeup to 92% of vehicle model keys on the road
Same day service in some cases
Depending on the vehicle, a blank programmable chip key can cost an extra $50 to $90.
How much does basic key cutting cost at Ace Hardware?
A one-sided key will cost you around $1.50-$3.00. A double-sided key will cost about $2.50-$4.00. A code cut key can cost between $5-$8 if you have a copy in hand. The cost of the keys will vary on a case-by-case basis and how complicated and its technology.
You'll want to call ahead for inventory availability and store hours.
Find Ace Hardware locations nearby.
5. Sears
Sears had just over 175 stores at the end of 2019.
Some of the Sears locations have The Keyless Shop booths inside or outside the store. Keyless Shop offers the following services:
Broken key repair
Lost key replacement
Auto locksmithing
A basic home, commercial, or car key specialist will take about five minutes and cost around $3. Key fobs, smart keys, and programmable keys can take as long as 30 minutes to program and cost approximately $20-$150 depending on the complexity.
The Keyless Shop specializes in car key replacement. They can do most 2004-2014 Mercedes key replacement cheap compared to the dealership and same-day. They can duplicate Volvo, Toyota, Honda, BMW, Ford, Nissan, Hyundai, Kia, Mercedes, and motorcycles. Call your local Sears nearby to see if they have
The Keyless Shop and their store hours or use the locator.
6. True Value
True Value has over 400 hardware stores throughout the United States.
They offer the following services:
Duplicate keys for dorm rooms
Mailbox key replacement
Cheap key cutting services
Duplicates and spares
Find True Value locations nearby.
Grocery Stores and Corner Stores
You do not typically think of going to a grocery store to make keys. Grocery stores nowadays offer many conveniences for shoppers like video rental, financial services, and key duplication services.
7. Walmart
Walmart has over 4,100 stores throughout the US.
Many of the locations have minuteKEY kiosks near the customer service desk in the front of the store. You can search for minuteKEY locations using this kiosk locator.
The self-service key duplicating kiosk can copy your office, home, or padlock within a minute.
Home and office keys include:
Schlage, SC1
Kwikset, KW1, and KW10
Weiser, WR3 and WR5 (in select locations)
Padlock key Master Lock M1 (for select devices)
Baldwin, Titan, and clones
A standard key costs $2-$6. Follow the screen instructions carefully and bring a valid credit or debit card to complete the purchase.
Find Walmart locations nearby.
8. Fred Meyer
Fred Meyer has over 130 grocery supermarkets in Alaska, Idaho, Oregon, and Washington.
Most of the Fred Meyer locations have the self-serve minuteKEY kiosks near the front of the store. Search the minuteKEY locations using the kiosk locator.
The machine will make custom design key cutting within minutes. While grocery shopping, you can get a standard, brass, or custom design key made for your office or home.
Find Fred Meyer locations nearby.
9. WinCo
Winco Foods grocery store has over 100 locations in Arizona, California, Idaho, Nevada, Oklahoma, Oregon, Texas, Utah, and Washington.
WinCo, a subsidiary of Kroger, also uses the KeyMe kiosks in its grocery store locations. KeyMe kiosks will make door keys and other specialty keys. The machine will copy brass, standard, and custom keys. It will duplicate the majority of vehicles and RFID keys available in the market.
Search the KeyME website to make sure they offer key duplication nearby or call your Winco Foods.
Find WinCo locations nearby.
10. Kroger
Kroger has over 2,400 grocery supermarkets in 31 states. Kroger is the larger grocery store chain in the US, with the majority in the Midwest and south.
Kroger uses the KeyMe kiosks in their grocery store locations. KeyMe kiosks will make residential, commercial, and vehicle keys. The machine will copy brass, standard, and custom keys. It will duplicate the majority of vehicles and RFID keys available in the market.
Search KeyMe website or call your nearby Kroger grocery to they have a self-serve kiosk.
Find Kroger locations nearby.
11. Meijer's
Meijer has over 240 supermarkets in Illinois, Indiana, Kentucky, Michigan, Ohio, and Wisconsin.
Check your nearby Meijer to verify your location offers key making services. Some Meijer stores have self-service minuteKEY kiosks while some others provide traditional key replacement near me.
Call your local Meijer location to see where can I get a key made near me.
12. Safeway
Safeway grocery has over 890 supermarket locations in 18 states, including Hawaii, Alaska, and throughout the continental United States.
Safeway has some places that make keys using a kiosk from KeyMe. You can find a key replacement near me by either searching the Safeway website or the KeyMe locator.
Some kiosks will make more complicated Radio Frequency Identification Keys (RFID) or for a standard car. The kiosk will scan your specific key then the company will mail you the new vehicle key or RFID within 3-5 days.
Find the Safeway location nearby.
13. Giant Eagle
Giant Eagle has over 400 supermarkets, which may include gas stations and convenience stores.
Some of the Giant Key grocery locations have KeyMe kiosks located near the front of the store.
The kiosks will make standard or brass keys, custom design, and UltraLite. They can also make car keys, access cards, and fobs for you personally, home, or business.
Find Giant Eagle locations nearby.
14. H-E-B
H-E-B started in 1905, has 400 grocery stores in Texas and Mexico. The H-E-B plus! Supermarket stores are more likely to offer key copying services. Use the H-E-B store locator to find the closest place to get a key made.
H-E-B convenience stores offer key copy services at only select locations. Visit the customer service desk for someone to make a key. Depending on the type, you can get keys made at the customer service counter.
Some stores manually make the keys while other locations have minuteKEY duplicating kiosk.
Call your local H-E-B store as to why types of keys made.
15. FoodMaxx
FoodMaxx is one of California's largest independent grocery stores with over 205 locations.
FoodMaxx uses KeyMe kiosks to have inexpensive and cheap keys made. You can look up your local FoodMaxx store on the KeyMe store locator to see what is available.
For example, a FoodMaxx in Fresno says it has brass, titanium green, and a bottle opener key in stock.
Find FoodMaxx locations nearby.
16. Bartell Drugs
Bartell Drugs has over 60 stores located in the state of Washington. They started as a drugstore but now are a full grocery store with CareClinics, Travel Clinics, coffee bars, Amazon lockers, propane tanks, and many other services.
At select locations, Bartell Drugs uses the minuteKEY kiosk with its touchscreen user interface for self-service. The minuteKEY kiosk makes sports keys in the state of Washington like Seahawks personalized key or the Seattle Mariners.
Find Bartell Drugs location nearby.
17. Save Mart
Save Mart has over 200 grocery stores in California and Nevada.
Save Mart uses the KeyME kiosk to make keys for your home or business. Its predictive algorithms and 3D imaging are designed to create a perfect copy every time or get a refund. KeyMe machines will securely store your digital copies of your design to make a replacement at a future date.
Find Save Mart locations nearby.
18. Woodman's Market
Woodman's Market has over 15 supermarkets in Wisconsin and northern Illinois. Most of Woodman's Market locations are open 24 hours a day.
The Woodman's hardware counter is where to duplicate keys. One of their associates will make a copy. You'll want to call ahead to see if there is a qualified and working associate since they are open 24-hours a day at most locations.
Find Woodman's Market location nearby.
19. Food 4 Less
Food 4 Less has over 125 warehouse-format supermarkets in California, Ohio, Indiana, and Illinois. The no-frills grocery store chain is a subsidiary of Kroger.
Food 4 Less uses both minuteKEY and KeyMe kiosks at various locations. The kiosks are placed near the front of the store for quick and easy convenience. The minuteKEY machine can make personalized sports keys for Indiana teams like the Colts. The KeyMe machines can copy your RFID on an access card, sticker, or key fob and then mail it to you.
Find Food 4 Less location nearby.
20. Vons
Vons has over 320 supermarket locations in Nevada and Southern California.
Vons grocery uses KeyMe kiosks to get keys made for home, vehicles, office, RFID, and more. They copy keys with a 100% satisfaction guarantee. According to KeyMe, their machines are ten times more accurate than traditional key copying equipment and process.
Find Vons location nearby.
21. Pak N' Save
Pak N' Save has three locations in California. The subsidiary of Safeway uses KeyMe kiosks.
Though each machine's inventory will vary, they can make basic brass to specialized American flag key, titanium green, dots, bottle opener, or camo keys. Check the KeyMe locator to see current locations and inventory.
Find Pak N' Save location nearby.
22. Ralphs
Ralphs grocery has over 400 stores in southern California. The supermarket is the largest subsidiary of Kroger grocery.
Ralphs locations use the KeyMe kiosk for duplication. Use the KeyMe location finder to see what's in stock at your local Ralphs grocery. Some options at Ralphs kiosks include brass, titanium, American flag, dots, RFID key, and a personalize California Republic key.
With over 400 locations, it's helpful to know Ralph's is open on weekends if you need to get a key copy.
Find Ralphs location nearby.
Retailer Stores
Large retail stores are places that have hardware service desks or kiosks who cut keys.
23. Kmart
Kmart has about 70 retail locations in the United States.
Kmart has the KeyME kiosk located within most of their locations. The kiosk can produce keys, access control tags, and vehicle key fobs for a reasonable price.
Call your local Kmart or check the KeyME website to confirm they have the key duplicating machine.
Find the Kmart location nearby.
24. Bed, Bath & Beyond
Bed Bath and Beyond has over 1000 stores in the United States and Puerto Rico.
Bed Bath and Beyond uses KeyMe self-service kiosks at select locations to make copies of keys. The machines will make select duplicates of your home, office, RFID, and vehicle keys. For a much lesser price, it will make copies for motorcycles, ATV, RV, and boat keys.
Bed Bath and Beyond 20% coupons will not work on the kiosk.
Find a Bed Bath and Beyond near me and hours using the store locator.
25. Farm Fleet
Farm Fleet has 42 retail store locations in Iowa, Minnesota, North Dakota, South Dakota, and Wisconsin. They are known primarily for selling agricultural equipment and supplies, hunting and fishing equipment, automotive goods, gardening supplies, clothes, and other such items.
They sell new and uncut replacement programmable car keys. The transponder contains a chip that will be programmed to your vehicle's security system.
Find Farm Fleet locations nearby for available inventory
Corner Store & Convenience Store
Corner and convenience stores are great places to go for replacement keys made. There are thousands of stores located nationally and open 24 hours with touchscreen kiosks with each store.
26. 7-Eleven
7-Eleven has over 6500 convenience stores in 34 states. They have a concentration in California, Florida, New York, and Virginia.
7-Eleven has KeyMe key duplication machines at select locations.
If you're thinking, "Who makes keys near me?" It's likely that many of their 6500 locations are near you and open 24 hours a day. If the store is open, then you can get an affordable key made instantly using the touch screen machine.
Find 7-Eleven locations nearby.
27. Rite Aid
Rite Aid is a leading drugstore and grocery chain primarily in the East and West Coasts. There are over 2,400 stores in 19 states.
Rite Aid uses the KeyME kiosks in their drugstore locations. KeyME kiosks will make residential, commercial, and vehicle keys. It will duplicate the majority of vehicles and RFID keys available in the market.
Call Rite Aid or go to the KeyME website to make sure they offer key duplication nearby.
Find a Rite Aid location nearby.
Automotive Stores
Many automotive stores will have an auto key made or programmed in the store. Since these stores are designed for DIY auto repair guys, you may need to read an instruction manual on car key programming. It's a much cheaper alternative than going to a dealership.
Automotive stores specialize in auto key replacement vs. traditional. The instruction manual will tell you how to program a car key in the packaging.
See the list of following four auto part places.
28. Advance Auto Parts
Advance Auto Parts has over 4200 locations in 47 states. They have a concentration in Florida, Georgia, North Carolina, Ohio, Pennsylvania, and Virginia.
Only select locations offer key-cutting services. Depending on your car key specialist, ask if they have both key cutting and programming capabilities at your local store.
Find Advance Auto Parts locations nearby.
29. AutoZone
AutoZone has over 6,000 locations in all 50 states.
AutoZone sells specific key fobs and car remotes with limited assistance in many cases. The fobs will come with car key programming instructions for do-it-yourselfers. Check with your local store if they assist with key fob programming.
Find AutoZone locations nearby.
30. NAPA Auto Parts
NAPA Auto Parts has over 6,000 stores in the United States. They carry over 500,000 items.
NAPA has a key cutting service using state-of-the-art cutting machines. The machines can cut both household and automotive keys.
Most NAPA auto stores can program and cut new chip-enabled keys to work with your automobile.
Find NAPA Auto Parts locations nearby.
31. O'Reilly Auto Parts
O'Reilly Auto Parts has over 5,200 locations in the United States.
They make and copy car keys as a service in their tools business. O'Reilly also sells key fobs, cases, and replacement fob batteries for many models.
Find O'Reilly Auto Parts locations nearby.
Other Places That Make Keys Near Me
32. Car Dealership
You can always go to your local dealership. Go to a dealership with the same make as your vehicle. If you own a Toyota, go to Toyota. A dealership will not sell you a cheap key replacement, but you know it will be of similar quality and work.
If you lost both sets, then a dealership is easier to order the car key by VIN number. They will be able to verify you are the owner quickly and will likely have the parts in stock to promptly make you a duplicate.
You may have to get key fob programming specifically from a dealer for high-end or specialized automobiles.
33. Locksmith Car Key Programming Nearby
Finding a locksmith car key programming nearby offers the best value, easy, and trustworthiness balance of all the choices. A dealership will be the most expensive, while the do-it-yourself key programming will require some time and skill.
A locksmith car key programming is done using a blank transponder chip. Once it is programmed, it cannot be reprogrammed.
You never know when you will need an emergency car lockout service. In most cases, a 24-hour car key locksmith can program transponders, duplicate fobs, or cut keys for your vehicle model. A good locksmith should be able to make a key with a VIN number.
Do an Internet search for "locksmith close to me." You should be able to find a place nearby.
34. Batteries Plus
Batteries Plus has over 725 locations in all 50 states. Besides batteries, they also sell light bulbs and repair cellphones among their many services.
Batteries Plus will replace and program key fobs and cut traditional keys. They also sell a great place to get a key fob battery replacement nearby for a keyless entry remote. They will answer, "what battery do I need for my key fob." What size battery for the fob?
Most key fob replacement batteries are 3-volt coin batteries. It will take either one or two lithium-ions. They will know how to open the key fob and know what battery you need.
Find Batteries Plus locations nearby.
Alternative Ways to Get Keys Made Near Me
Here are a couple of places to make key copies for more convenience.
35. Car Keys Express
Car Keys Express specializes in making key replacement easy. You can go to their website and enter your VIN number and follow the instructions for the car key replacement. They also have an option to download their app and take photos of your key to make.
You do not need to look for a Car Key Express near me to use their services. Car Key Express will send you a copy in the mail. They are, indeed, an innovative and unique company.
Read favorable Car Keys Express reviews on their website.
36. Key Me App
KeyMe has over 1500 kiosks in retail locations throughout the United States. You can choose to save a copy of your key 3D image in their secure system.
At a later date, you can either visit one of their kiosks or download the KeyMe app to order additional copies of any saved image.
You can order the keys by mail with free shipping. They can be sent to you, family, or friends if necessary. Plus, you can choose from their 100's of fun personalized keys from sports to patterns to popular films, and more.
Read a KeyMe app review to learn more and download it on their website.
FAQs
How do I Find a Professional Locksmith Near Me?
Try a referral and review service like Angie'sList. They will find a professional locksmith that specializes in the type of key you need.
Different Types of Car Keys
The different types of car keys keep growing in variety as technology advances. Some manufacturers do it to deter theft. Others do it to make it more challenging to replace your key at a place other than the dealership.
Traditional – the most basic and found on many older cars that don't have any encoding
Master – the purpose is to make duplicate or spare keys from it for the owner of the vehicle. Getting a car key made without the original master will be more expensive and difficult for a locksmith.
Transponder – Created in 1995, is more secure and activates the transponder in the programmable key when inserted into the ignition
Switchblade – Much like a switchblade, it pops out when you push a button for use
Valet – Can only unlock and start the car. The valet key has limited use and cannot open the glove box, trunk, and can potentially limit the speed of the vehicle.
Smart – Smart car keys will enable a car if it's within a specific range. Many professional emergency crucial 24-hour replacement services can duplicate your fob quickly and cheap mobile alternative than your local dealership. It's much more affordable.
How much does it cost to get keys made myself?
Traditional brass keys for home or office will cost between $1.50 to $3.00 per copy. The cost to copy will depend on the type of material, make, design, store performing the service, built-in electronics, personalization, and more.
Master – $100-$300
Transponder – $40 to $250, depending on if you need key replacement repair or entire fob replaced
Switchblade – $75 to $300, depending on if you need key replacement repair or entire fob replaced
Smart – $200-$500, depends on the make of vehicle and if you call the closest place to get a key made nearby or the cheapest. An affordable key made will depend on if it's an emergency or not.
How accurate are the key cutting machines?
The technology is more accurate than manually cutting keys at most hardware stores. In most cases, the machines offer a 100% customer guarantee within a period of time. The machine will not charge you for keys; it cannot duplicate.
Can you copy all the keys?
You should be able to get copies for most office, house, and car keys.
Replacement house keys are the most common type you will find since they are the most standard. Car keys are harder to find and tend to cost a lot more depending on the manufacturer, model, and year of your vehicle. Newer cars tend to have more advanced key fobs with electronics, which cost more.
Do Not Duplicate Key Law
Many commercial keys will have an engravement saying, "do not duplicate" on the key. It's a highly suggested message but not a legally binding statement. You will find that many chain hardware stores and employees will refuse to make a copy of the key.
Where to get a "Do Not Duplicate" key made?
Locksmith – will be on a case-by-case decision
Original Key Maker – Bring your key to the original key maker
Paperwork – bring the paperwork or proof you are the owner to a chain or locksmith
State You are the Owner – tell the key cutter you are the property owner and have the right to a duplicate. The act of duplication will depend on the employee and the store policy.
Landlord or Business Office – ask your landlord or rental office for a replacement or duplicate. It's a more straightforward process and maybe cheaper since they make keys in bulk.
The fact is the "do not duplicate" message on the key provides a false sense of security for you and your property. I've heard of some people covering the "Do Not Duplicate" engravement with tape or a cover, so the store employee doesn't see it.
The best thing to do is to change your locks and have a security system in case extra duplicate keys are floating around.
Are Key Made by VIN?
Yes, a dealership or locksmith can replace or order a car key by VIN number. The specialist must first verify your ownership of the vehicle. Then you must be able to provide the VIN. See our post on where to find the VIN number of a vehicle. Most car keys have transponders that also need to be programmed. It's best if you have a spare key for the professional locksmith or dealership to duplicate.
Does Car Insurance Cover Lost Keys?
Key Replacement is sometimes included in your comprehensive or roadside insurance. Some car insurance companies offer key coverage as standard on their policies — other insurers all you to upgrade for lost or stolen car keys.
Lost Transponder Key for Rental Car
Car rental companies will expect you to pay for a lost transponder key. Most rental cars are newer, which means more modern technology and not cheap keys to replace. You will likely pay between $200 to $500 to replace. Hopefully, the rental company didn't give you a key ring with two of them. You'll then have to pay two replace both of them.
What is a Door Lock Hard To Turn-Key Remedy
I've used some cheap replacement keys that don't glide in and out and feel jagged. It also tends to happen when it's cold outside, or the mechanism needs some grease. I have found that spraying a little WD-40 in the lock mechanism makes a big difference.
Some places and machines will offer custom design and high performance keys as a replacement. The hi-performance ones will glide in and out of locks easier since they are more accurate.
What does KeyMe Kiosk do?
KeyMe is expanding to 10,000 locations within grocery stores, pharmacies, and other retailers.
The self-service key duplicating kiosk can copy your home, office, or padlock within a minute.
Key Me locations: Karnaby Drugs, 7-Eleven, Rite Aid, University Hardware, Bed Bath & Beyond, Scheman & Grant, Kmart, Harmon, Rite Aid, Garber Hardware, Ralphs, and more.
What types of keys will this machine duplicate?
This machine can copy home and office keys.
Different types include most:
Kwikset, KW1 and KW10
Schlage, SC1
Weiser, WR3 and WR5 (in some areas)
Others: Baldwin, Titan and clones of the above key types
Padlock key Masterlock M1 (on some machines)
It does not copy car keys.
What Retailers do Not Make Keys?
Costco Wholesale
BJ's Wholesale
Sam's Club
Magic Mart
Target
CVS
Walgreens
Ways to Keep Your Keys Safe
While all these options tackle the problem after it's already happened, you might be wondering if there are any ways that you can keep your keys safe and not lose them in the first place. There are several solutions to this, both technological and otherwise, that would make sure that you don't end up misplacing your keys to begin with.
Assigning a Designated Spot
The first thing you can do when you come back home is to empty your pockets and keep your wallet and keys at a particular place. The most common reason why keys get misplaced is because people end up putting them at a different place every time.
Having a designated spot for everything you need to carry in your pocket once you get back home will save you a lot of trouble when it comes to finding your keys. It could be a desk drawer or a wall hanger right next to your door. If you make a conscious effort to keep them at a particular place every time, pretty soon you'll start doing it out of habit.
Spare Keys
You don't need to lose your keys to have a spare made. While some rentals won't allow you to make duplicate keys on your own, most keys can be duplicated in your nearby stores.
Having a spare set of keys won't only give you the peace of mind that you have a backup plan, but will also prevent you from being late or missing important meetings if you happen to misplace your keys.
Reminders
If you don't have an assigned place in your house for where you keep your keys, you could always use your notes or a reminder app to let you know where you've placed them.
This method is slightly more time consuming as it makes you note down every time you use your keys, but it's certainly better to spend some time on it than spend your time looking for your keys.
Bunch Your Keys
While this might not seem like a real solution, it's much more difficult to lose an entire keychain full of keys than it is to lose a single key. If you happen to lose your keys on your bed within your covers, finding a whole bunch will be much easier.
Getting a Tracker
There are a lot of bluetooth trackers on the market (Apple Airtags, for example) that can show you the exact location of your keys. You also have the option to make the tracker beep so that you can follow the source of the sound and find it.
If you're shopping on a budget, there are a number of other devices that can track your keys via your phone. If you're used to losing your keys inside your house, these bluetooth trackers will make your life much easier with the simple technology that goes into them.
Get Keys Made Near Me Summary
You will find places to make key copies near me throughout the United States.
Call first before visiting your local store to see if they provide the service and have your type of key in stock.
Searching for an "affordable locksmith near me" will save money if you are not in a rush and locked out. Be frugal, and either try not to lose your key or always have a spare somewhere safe!