Local towns around the country have no shortage of hair salons and barbershops! But finding one with a reasonably priced haircut is quite a hassle. Finding places that charge less than $30 for women or below $20 for men is nearly impossible.
According to the Professional Beauty Association (PBA), an average haircut for females today goes for $45 and that of men for $30. Yes, do not be surprised that women's haircuts are expensive. Remember when Rep Alexandria Ocasio-Cortez (D.N.Y.) broke the internet about paying almost $300 for a cut? No one should ever pay $300!
Think of it; women spend more time in the salon than men, which equals money. But in reality, men are not getting quite a deal on haircuts; guys get their haircut twice as often as girls. And for families, baby haircut places are quite expensive.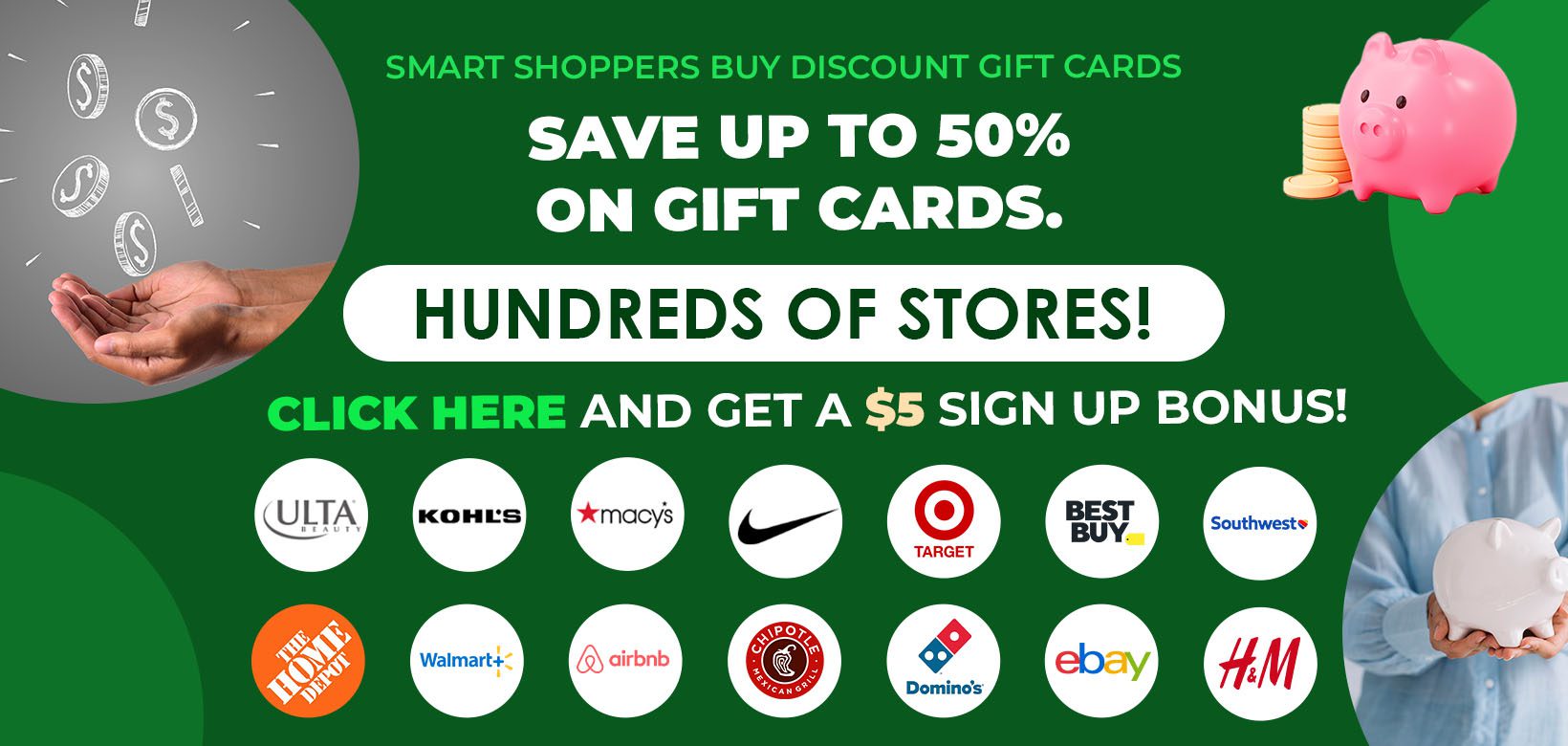 Why are haircuts near me expensive?
It is not surprising that haircuts are pricey. As a top stylist explained, there are many overhead costs of owning and running a hair salon. And many are charging better prices to cover rent, utilities, and product cost and not forgetting their markup or a profit.
If you are tired of paying for expensive hairstyles at your favorite salon/barbershop, there is a simple way to get a free or cheap haircut for the entire family.
Where do you get a haircut when you are pretty short on cash flow? The most affordable places to get a haircut can be scarce. No wonder you are looking. Though, few can afford to pay high prices with folks opting for places with low price haircuts with quality.
Cheapest Place to Get a Haircut Near Me—The Right Place
Read along to find out cheap hairdressers near me open today.
Cheaper cuts should cost a max of $15. And even less expensive for boys haircuts, which start as low as $8.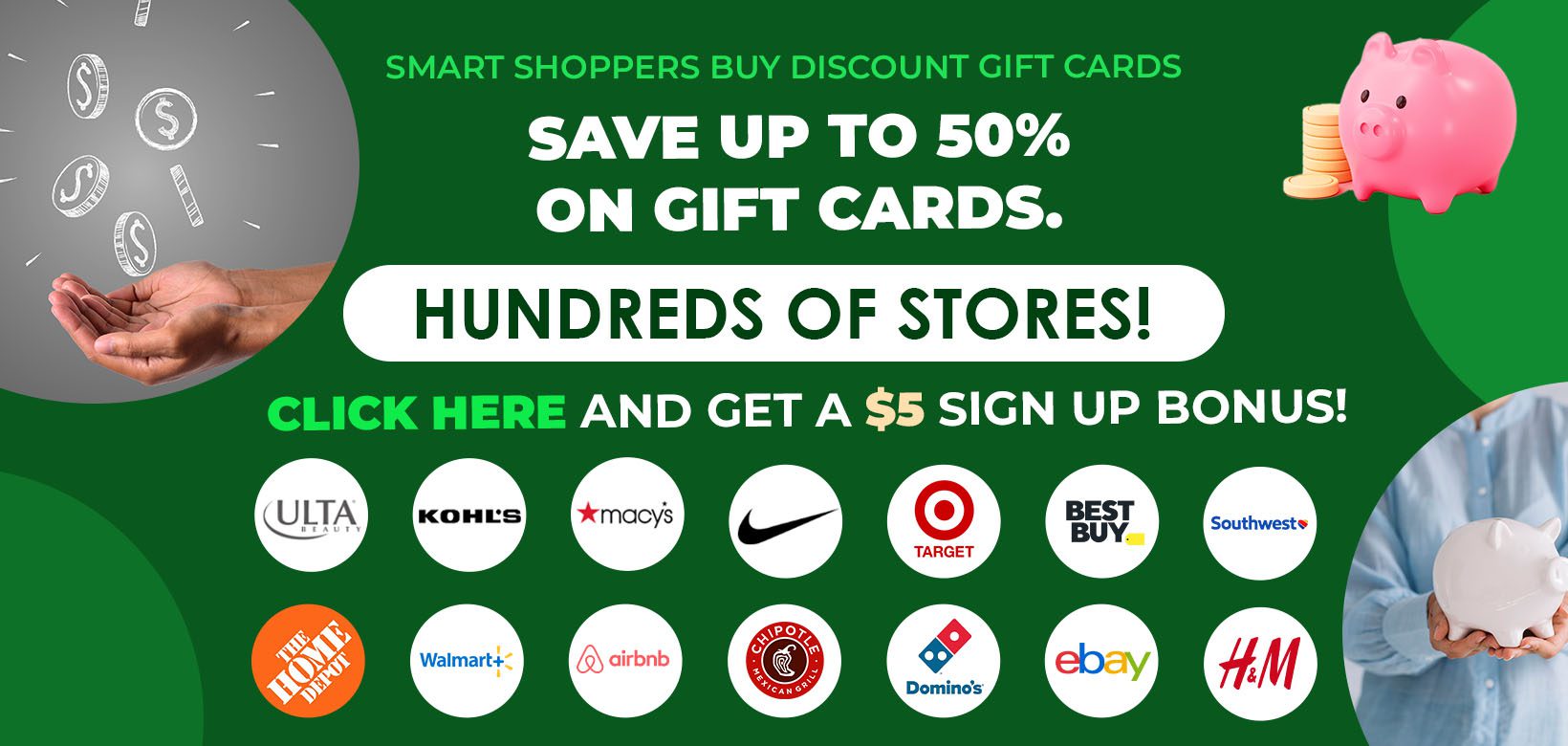 It does not matter if you are looking for a free haircut, or you just like to save a few bucks off your haircut budget; there are several ways to cut costs and still look stunning.
1. Coupons, Loyalty and Discounts for a Cheap Haircut
Search for coupon codes and digital discounts before you check out a barber near you. The same way you search for coupons and discount deals before checking out on an e-commerce site.
Using search engines like Google or Yahoo search for "haircut coupons" and your city name or zip code. Also, check out local newspaper ads for haircut flyers offering upcoming promotions, especially the Sunday edition.
Not all chain salon and barbershops advertise their services in the local newspaper. You can get junk mailers for salon coupons or get on their mailing list for your favorite barbershop and earn occasional cheaper haircuts.
In case you like a particular salon chain in your locality, check out their websites for coupons and discounts. Many salons and barbershops offer loyalty programs after going a certain number of times; you earn free treatment and lower prices. One of the places near me has a punch card to earn a free haircut.
How to find free haircut coupons?
Follow your favorite haircut place on social media (Facebook, Twitter, and Instagram), where they often post coupons and impressive deals. You may be pleasantly surprised by what you have been missing.
Once you find a cheap barbershop or salon nearby, ask if they offer any loyalty program. Sign up for mobile notification to get advance notice of upcoming offers, and you will be privy to loyal customers-only special.
Nevertheless, some sites offer a list of haircut coupons with an option to download.
Find great coupons and discount haircuts nearby:
Retail Me Not:The site has all the top salon chain Hair Cuts Coupon and Promo Codes. Find daily coupons for Kenneth's hair salon and day spa, Hair Cuttery, Cost Cutters, Supercuts, and Great Clips.
2. Cheap Barber Shops near me
Up for a good haircut, but you are not so keen on dropping a lot of cash? There is always a cheap barbershop near you. While you should get a haircut at a good barber, the cut's quality highly depends on the specific professional barber and the location. There is more of a difference between what you call cheap and expensive haircuts.
The best haircut comes down to the overall experience. First, think about what you like in a cut. Are you happy with simple, friendly services? Then cheap or frugal is the right way to go. Second, the "best barbers near me" with a vast clientele will charge more due to demand. Such a barber will move to expensive areas with high-end clients.
Nonetheless, you can still get a cheap barbershop that offers decent haircuts. Visit a few local barbers a check out their services, or even ask family and friends for the best referrals.
A local barber can be an excellent discount option, considering most traditional barbershops have been in business for years. They are experienced enough to trim your hair for a few bucks. My barber charges me half when I run in just to trim my sides and back for a quick clean up.
You can also search "cheap hair stylist near me," and you will find several options. Compare the rates, years in business, and proficiency. Hence, local barbershops are the best since you can get a haircut without an appointment. Some even offer discounts and special offers during less busy days, saving you even more while others let you check-in online to book a spot for a cheaper haircut. With so many people working from home during COVID-19, you can potentially save money getting a cut on a weekday during your lunch hour.
Besides, some barbers will offer a discount for frequent customers. Getting a "regular customer" discount will cause significant saving over time. You also benefit from building a relationship with a barber you can trust for quality rather than hopping around chasing the lowest price.
Helpful tips to get the most out of your local classic barbershop:
Find the best barbershop for men – It all comes down to the taper. Most unisex hair salons do not know how to taper the hair on the back of a man's head.
Research and know the style – Research and bring in photos of the hairstyle you'd like, so it's clear.
Schedule an appointment – Some places are walk-in while others, during COVID, require appointments. Pick a time where you won't be rushed during your first appointment.
Go in clean and dry – Going in dry and clean is required at many places during COVID. It will also save you money on a wash and make it easier for the stylist to work with clean hair that doesn't have gel and spray.
The consultation – Be realistic and make sure you have the right type of hair that matches the style you want. I have several cowlicks, so I need an experienced barber who knows how to deal with them.
Don't be afraid to be direct – It's better, to be honest, and direct, so you get a proper cut. They want to make you happy, so you'll be a repeat customer. They don't care how you want to look. They will leave you with long hair or give you a buzz if it makes you happy.
Repeat every two to four weeks – Since COVID, I now realize I don't need to go every two weeks. It's actually saving me money. If I go every three weeks vs
Therefore, your local barbershop should be the first choice given the convenience and low cost. And barbershops are just for men, and they are the best compared to unisex hair salons near me. Besides, they are the best and cheapest for men and kids haircuts. Expect a reasonable rate below $10 as you check Groupon to find more discounts.
3. Check-out a Hair Salon Location
Hairdressing salons are not just for ladies, but often offer haircuts for everyone. As with barbershops, hair salon pricing factors in a lot such as location, style, awards, and brand. Avoid malls and prime street locations where rent and other utilities are high.
Haircut places in the mall are costly. Also, the more awarded and experienced a stylist or salon is, the more they charge.
Therefore, check out local independent salons with more open pricing as they are not paying enormous rents. However, salons with chains offer cheap haircuts coupled with discounts, coupons, and loyalty programs.
Save more money in a hair salon:
Avoid the "Master Stylist."
Pick a low-maintenance haircut
Skip the treatment
Do at-home cleaning
Don't buy grooming products
4. Work at Salons or Barbershop
Hair salons hire extra hands or take volunteers, especially on peak days or seasons. This can be quite a good gig for students looking to make extra cash while saving on haircuts. Offer an extra hand and enjoy having your haircut and styled as part of the job benefits. You will get discounts on any services and products you need. In addition, you will be privy to any modeling jobs for new trainees. It's a great side hustle to make some fast money.
Check out salon apprenticeship at Salon Apprenticeor simply hired. You can also Google search salon near you looking to hire.
5. Salons In Need of Volunteer Models
Find salons nearby in need of volunteer models. It is a splendid opportunity for students looking for cheap or free haircut [near me]. Salons hiring new hairdressers need them to prove their skills by performing an actual cut. Therefore, they will give free haircuts to people willing to risk these hairdresser "tryouts."
You can also get free haircuts when the salons need hair models to practice a new style they plan to launch soon. It is surprising how in-demand volunteer models are in need from top salon chains. Find hair salons looking for volunteer hair models at Salon Apprentice. They dedicate the website to connecting hairstylist with hair models.
All you need to do is sign-up for the service and get notified about upcoming opportunities near you. Still, contact the local salons in your area and let them know you are interested in becoming a hair model.
As you look forward to a free haircut, there is always a catch. Natural hair-untreated scores more points, and you must let them do everything they want with your hair. Think about it; it could mean cutting your hair super short, dyeing, or doing something super outrageous. There is always a supervisor nearby directing the trainee, so chances of something going amiss is low.
Nevertheless, a hair model means you will model the finished products. You can make fast money through photo posing or taking the runway. But be comfortable with these before signing up, which is an excellent gig for students.
6. New Salon or Barber in Town!
A new salon or barbershop in town is a one-off chance to get a pricey hair cut at a low cost. New salons and barbershops run a special promotion to attract new customers. In case you spot one near you, check-in for a half-price cut. Also, to build a clientele, the new small business may offer generous discounts such as family cut, premium packages, and coupons.
If you see a "Salon Coming Soon" posting in the local paper or promotion, published on the premises, check out the opportunity for a free or low priced haircut. And it is an impressive way to get a high-end hair cut at a cheaper rate.
7. Cosmetology Training School
There are tons of students training in hairdressing across the US. You will most likely find a local cosmetology and beauty schools near you, desperate for volunteers. The student needs people to practice their skills for a free haircut. Most cosmetology and beauty schools operate salons and barbershops around the country, offering first-time haircuts at a discount.
The student practices on your hairstyle, as it's the only way to fast track class training. And you do not have to worry as there is always a highly experienced supervisor to ensure everything goes well with your volunteer haircut.
Prices at such outlets are often cheaper than salon or barbershop in the same localities. You will also be lucky to choose an elite style at a more reasonable rate than a high-end salon. However, the cosmetology school length of time might take longer than usual. Don't make plans immediately afterward in case it takes a while.
Be on the lookout as some big national salons and barbershops run training as part of the business. Find training outlet places to get haircuts nearby through Google search. Check out cosmetology and beauty schools nearby HERE.
8. Barbers That Come To You
In the last couple of months, when every outlet in town closed down because of COVID-19, everyone seems to work-from-home. Local hairdressers visited clients for in-home haircuts. Without traditional retail costs, professionals can offer lower prices. The barber sets their schedules and offers more flexible operating hours.
These self-employed barbers charge low prices for the high-end cuts priced higher in the mainstream shop. In fact, more are looking to ditch the mainstream shop and start a home barber service. If you are lucky enough, you can find a work-at-home stylist near you at a lower rate. And they offer a bulk price when working with an entire family. It saves them time on travel and money on gas for their car.
How to locate a barber that comes to your home?
To find a great one, ask family and friends for referrals. They are super local and found across any suburbs. They promote their services in the local community pages, social media, and business listing such as Craigslist.com and Citysearch.com.
Also, try asking your current shop or a hospital or nursing home for in-home visits.
9. Independent Barbershop
Although the famous barber and salon chains offer impressive deals and discounts resulting in cheap haircut, lesser-known names charge less. Their overhead costs are less than paying a franchise fee to a corporate partner.
For example, you know big barber franchises like Sport Clips and Supercuts all over the country with outlets in every town. They offer nice perks such as online check-ins, discounts on weekdays, and coupons to lucky customers, but their services cost higher than the local mom and pop shop.
A lesser-known mom and pop shop is just as good as the top end franchise offering inexpensive haircuts. Besides, you enjoy impressive deals if you stick with their business for long. Most shops have been around for years, mostly in plazas rather than in stand-alone buildings.
Keep going to the same local independent shop, and with time, they will start giving you a discount on your fresh new haircut. Still, some of them offer discounted rates during a "Happy Hour" in between the week.
They offer discount hours because they want to spread out the business. During the school year and non-summertime, they are slow from 11-3. People come rushing in after school, evenings, and weekends.
Therefore, with a bit of digging, you will find all kinds of money-saving deals on your next haircuts to support your local community businesses. Be sure to check Groupon and LivingSocial for mom and pop places to get haircuts around me.
10. Charity Haircuts Events Near Me
All year round, some organizations offer discounted rates on haircuts. The activities focus on those facing financial problems while others are open to the public. They advertise such events in the local paper or with partnered barber and salon outlets. For example, a free or discounted haircut featured at a local back-to-school event.
Help cancer patient
Some charity partners and events are geared toward fighting cancer. Many patients deal with the loss of hair because of cancer treatment. It is equally embarrassing and depressing for kids. And wigs could be expensive. Thus, such an event looks to collect real hair for wigs.
Find a few exceptional charities that offer free wigs for cancer patients made possible through free hair donations. The next time you see a "Shave," even by St. Baldrick's in your local city, get that free haircut and help a kid. You can find a "Shave" event hair you here.
Wigs-for-kids
The wigs-for-kids holds "free haircuts" in partnership with the local salon and barbers near you. You can get your regular haircut or shave at such an event for free as you help a needy kid. Locate a salon/barber partner near you through a salon locator.
A top haircut franchise such as "Hair Cuttery" offers free haircuts through charity events. In over 900 shops across the nation, the franchise has been offering free haircuts as part of the "Share-A-Haircut" campaign. However, the participants are picked a few days before the event; thus, you need to sign up early.
11. Newly Trained Hair Stylists
A barber or salon stylist fresh from training will often look for clients nearby to build a clientele for those looking to work from home. Some promote their services to the local paper, and social media (Facebook and Instagram) is looking for people to practice. The individual can check-in at your place for a cut. Such an opportunity allows saving even more.
Locate new hair salons: Search for "Hairstylist near me" and find nearly graduated stylists on a portfolio's need.
12. Beauty Trade Shows
Check out trade shows nearby for a cheap haircut. You get a free haircut by being a volunteer for a class. It is the best option for people who live near a convention center of trade show expos. Barber trade shows need a model for demonstration, and in return, you get a free service, hair products, and some cash on the side. Monitor the local community pages or paper for beauty trade shows.
Also, they may give compensation for a cut of their choice or hair modeling. On the best day, you can get a cut and color along with great treats in exchange. Other types of treatments may include:
Hair dye for virgin hair extensions
Scalp micropigmentation
Long-lasting purple hair dye
Permanent makeup training
Shampooing for weave extensions
Loose curly weave
Cut ten inches of hair
13. Book a Group Haircut
Your whole family or office will need a haircut at some point too. You can buddy up and book a group haircut. Call the local barbershop or salon offering to book a group. You have a better chance of negotiating a lower price if you have a big group. A group haircut is best for students looking to save cash and be frugal. There is always someone looking to save some money on a service you use regularly.
14. Referral Program BOGO
Find a shop that offers a referral discount. Get a discount for referring to a friend. Such shops provide a double cut to you and your referral on the first time haircut. Therefore, ask next time you are getting a trim if they offer such discounts.
15. Take Advantage of Qualified Friends
Barter skills. You can take advantage of a friend with haircuts skills. Get a cut for a lower price or trade for something you are skilled at. Many people trade skills these days as a way of saving more money. You can babysit for a stay-home mom for a free haircut.
Ask around to friends qualified, trainee hairdressers, and even family members working in cosmetology. However, expect nothing for free, even from family and friends. Your neighbor may do it in exchange for lawn mowing or gardening.
For example, anyone working daily in a barbershop, the last thing they want to do is cut your hair during their time off. However, if you offer something exchange like cleaning their car or house, they should be in for it.
16. Check Out Classified Forums
An impressive way to find places to get haircuts around me is online community forums and trading websites. Many shops are closed for Covid-19, thus requiring you to find hair cutting places open nearby. Your city social media offers an excellent option for business promotion. Also, great forums such as Reddit offer great local recommendations for in-home haircut service.
Go on your local classifieds or neighborhood app like NextDoor.com and ask for recommendations.
Finally, online trading sites such as Gumtree, Thumbtack, and Craigslist make available tons of information on services nearby. You can likely find barber apprenticeship students advertising cheap or even sometimes free services.
17. DIY Haircut with Clippers
Last, picking up the scissors or trimmers and cutting your own hair is the ultimate option to free haircuts. However, you need to invest in some necessary tools.
Recommended Beginner Barber Kit Includes:
Two mirrors — a wall-mounted one, and a handheld one
Barber clippers for fades
Scissors
A comb
I have seen neighbors who cut their whole family. Cutting your hair results in some serious savings as you pick the skills along the way. Most stay-at-home moms can start a cutting hair side hustle.
If you already have the equipment, cutting your hair like a professional can be easy. Of course, practice makes perfect, and everyone has mishaps. If you are feeling overconfident, then check out this Reddit feed titled, "Don't worry, it grows back." Follow a guide or video if you are unsure. With time, you get a perfect DIY haircut.
Here's a starter video on how to cut your own hair
Tips to Get Cheap Haircuts
1. Get a Dry Cut
If you're looking for a cheap haircut, ditch the shampoo and go for a dry haircut. You'll not only save money, but if you have natural curls, it'll be easier for your stylist to check the exact length they're chopping off. After all, natural curls coil up once they dry, making it much shorter than you intended when chopping off wet tresses.
2. Make Use of Student Discount
Most businesses want to spread their names among the student community, especially businesses like salons where students can be a huge customer base. That's why many salons offer special discounts to students. You'll need a student ID card from your school or college to qualify for that.
Just make sure you evaluate the actual amount you have to pay instead of the discount. Some businesses might want to play it smart and offer a 20% discount on a $200 bill, which certainly defeats the purpose of getting a cheap haircut.
3. Benefit From Happy Hours
Happy hours are no longer limited to bars. Many businesses, including salons, have identified the need to offer something extra to the customers to keep the cash rolling in even on a slow day.
During happy hours, salons will offer flash discounts on specific or all haircuts to their customers. If you're looking for a cheap haircut, salon happy hours are perfect for you. Just make sure you keep a tab on the salon's happy hour timings and terms and conditions. Just like bars, these are flash discounts, and you need to be attentive if you don't want to miss them.
4. Ditch the Layers & Keep it Simple
When you have a fancy feathered or layered cut, it'll take you frequent salon visits and an expert hairdresser to maintain the look. However, if you have uniform-length hair with no fancy styles, it'll only take a quick trim to get your hair back in shape.
Without a complex hairdo, your hairdresser won't be spending much time on you, so you save from lesser salon visits and minimal efforts from the stylist.
Also, if you keep your hair longer, you'll require fewer salon visits to maintain it. On the other hand, you'll need to frequent the salon if you've got a short hairstyle like a pixie cut or asymmetrical bob.
5. Trade Skills
If you have a friend who has substantial expertise in hair styling and cutting, then you might convince them to give you a cheap haircut. But apart from the regular "friend discount", you can actually get a much better deal and get your haircut for free.
All that you need to do is offer a service that your friend might need and ask them to cut your hair in return. This way, you both get your work done at no cost.
17 Best Places to Get Free or Cheap Haircuts Near Me Summary
"Where can I get my haircut near me" on a budget should not be difficult to find. There are plenty of places to find reasonable prices and even free haircuts. Besides, getting a good hairstyle should not be expensive, especially for a larger family.
Yet, the cheapest barber or hairstylist is not the best way to go. You need ways to lower your hair cut cost without compromising quality. You want to feel good about yourself afterward.
Depending on how often you need a re-cut, it can get pricey. Nonetheless, the above tips will help get the best cheap haircuts near you. Some options are seasonal, so you have to keep on the lookout for opportunities.
In the end, consider comparing options near you from big-name barbershops and beauty schools to small-town shops. Even explore the possibility of using a mirror to cut your own hair.