So, you probably did a double-take at the question. Think about it, though; this makes sense because gas stations are open all the time – at least most of their services are expected to be available 24/7.
They are still open more hours than your typical bank or retail store. This means you can find gas stations that cash checks during odd hours or unexpected times.
Not all paydays go smoothly. The 15th or 30th of the month may fall on a weekend or holiday. You may get stuck with your payroll check at odd hours. Perhaps your check comes from a second freelance job on a Sunday. So, you can't ask your regular job to let you out early to cash a check from your side hustle.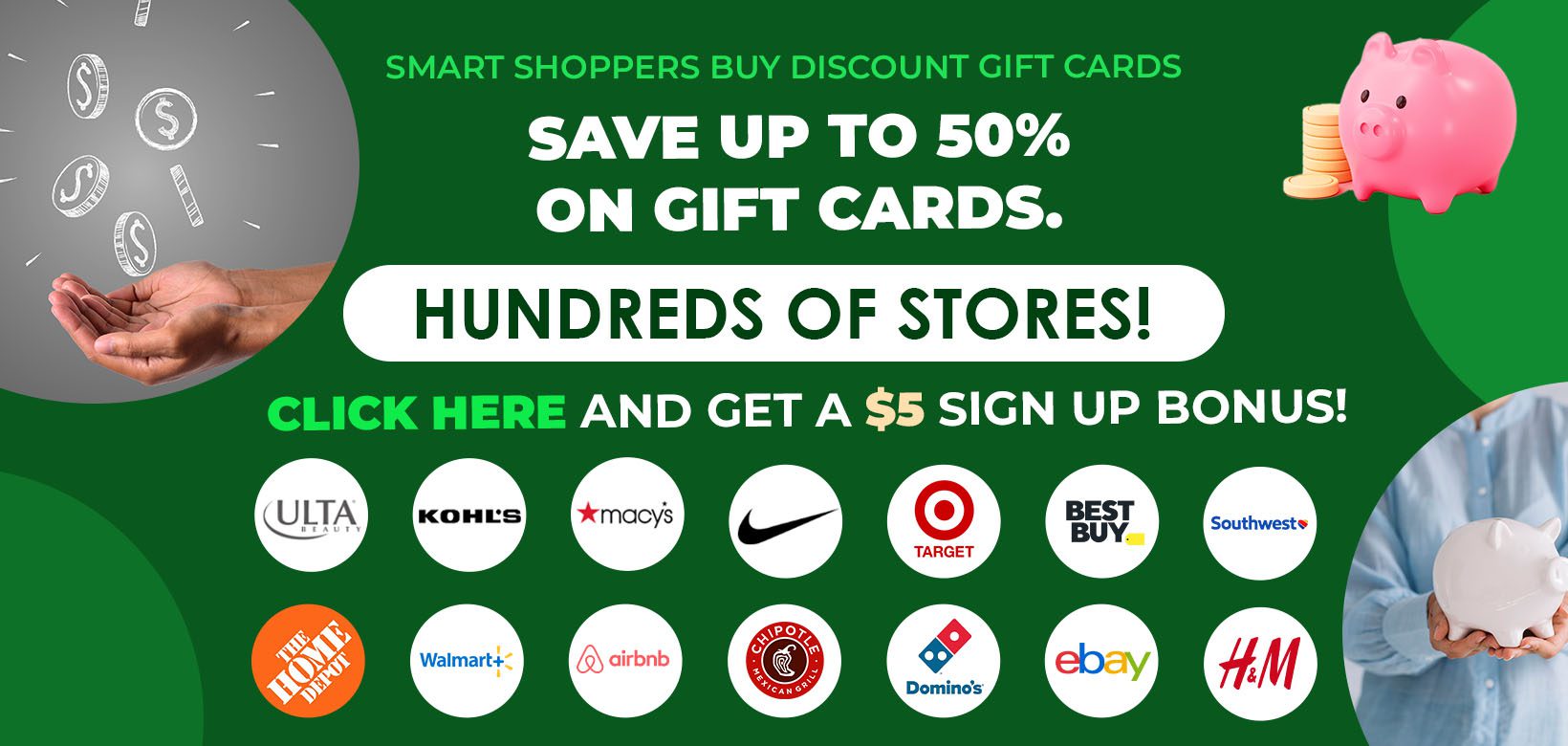 We'll explore the ways and places to cash checks in gas stations.
Where Are The Gas Stations That Cash Checks?
Obviously, your first choice is to cash a check at a bank. You are likely to walk out of there with cash. Of course, that would mean that you brought proper identification. You can still cash a check at a bank without an ID, but you'd have to use an ATM or sign it over or endorse it to someone else.
The problem with banks is that they have limited hours and locations. This is why some people start thinking about gas stations for their cashing checks. According to MarketWatch, there are around 115,000 gas stations in the United States. Even during the pandemic, officials reassured residents that grocery stores and gas stations remained open.
We compiled an alphabetical list of gas stations that cash checks nearby. Also included are some grocery stores with gas stations to supplement the directory.
Note, though, that personal checks vs. business checks are a different breed altogether. Most gas stations will not accept a personal check because of the higher chance of fraud. Do not even attempt to cash it, even if the personal check comes from an employer. You may have better luck at truck stops or travel centers.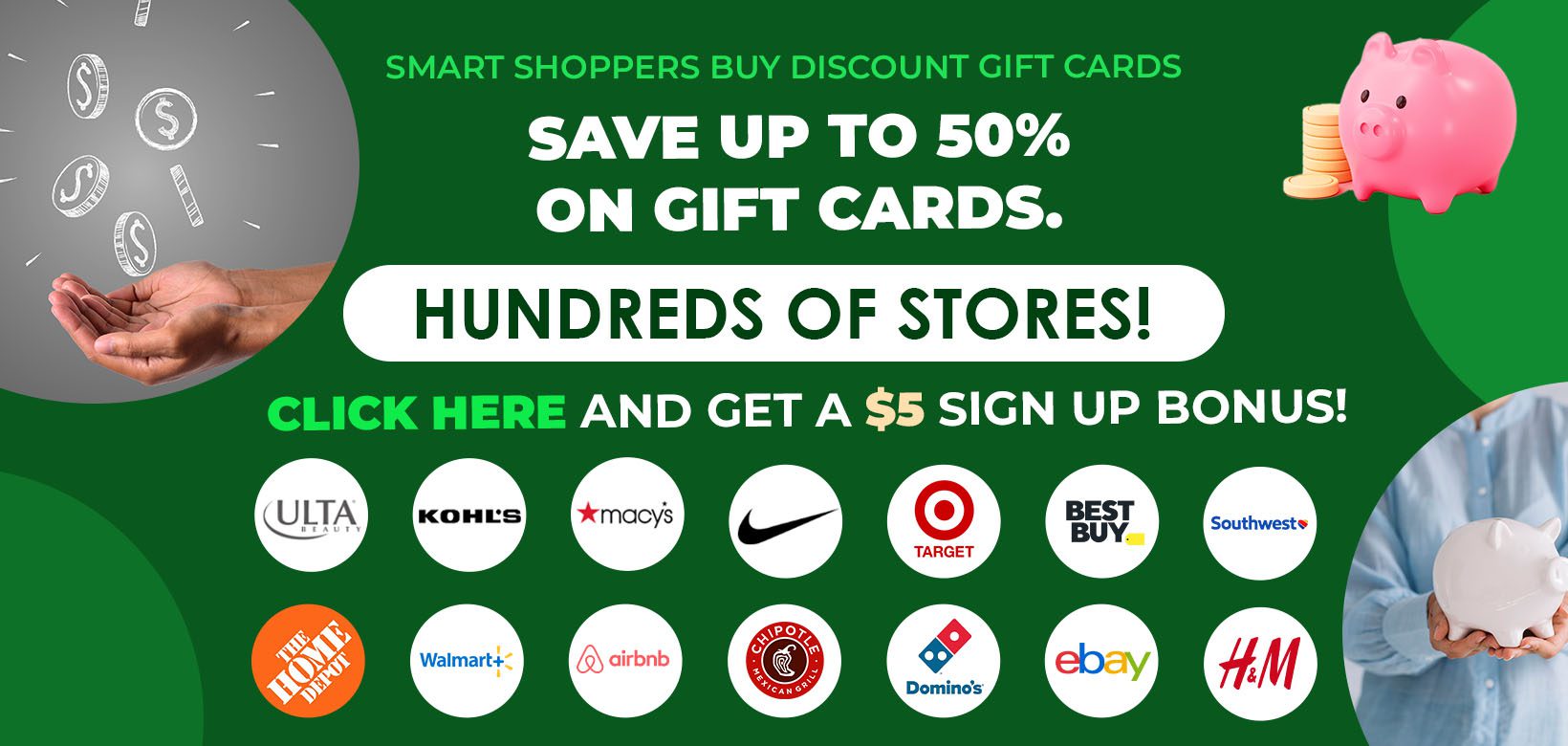 What Gas Stations Can Cash Checks?
Gas stations are the best place that cash checks because of their convenience. Unless you own an electric car, you're likely visiting one at least once a week.
1. Albertson's Stores
Albertson's has over 2,200 grocery stores across 35 states with over 21 well-known brands.
Most of its brands are open 24/7 and even on holidays. If the store and fuel station aren't open 24-hours a day, they tend to be open from 7 am and through the evening.
Albertson's check-cashing service has a $1,000 limit; the fees will vary by location.
An Albertson grocery store, however, may not be able to accommodate your whole check. It can only change up to $1000. You must also inquire about possible fees because they vary by location.
Find an Albertson gas station to cash checks near you.
2. Chevron
Chevron is one of the largest energy companies worldwide. It has a network of over 7,800 premium gas stations under the names Chevron and Texaco. Some locations are franchised, while the company owns others.
Check your nearby franchised Chevron gas station as to whether they cash checks.
Find a Chevron gas station to cash checks near you.
3. Citgo
Citgo has over 5,000 gas stations in 30 states and supplies 4% of the fuel in the US. The stations also double as convenience stores. Ye, select Citgo locations will cash a check.
Find a Citgo gas station with a convenience store with check cashing near you.
4. Dillons
Dillons has over 90 grocery stores and 24 gas stations that cash payroll checks.
Does Dillons cash checks?
Yes, they will cash the following types of checks: stimulus, government, income tax refund, company-issued, insurance settlement disbursements, but not personal.
Dillons has one of the highest check cashing limits at $5,000, with fees starting at $3.
Several locations were open 24-hours a day but were reduced during the pandemic.
Find a Dillons gas station open 24 hours near me.
5. Food City Supermarket
The Food City Supermarket has over 123 stores in Georgia, Kentucky, Virginia, and Tennessee. Their convenience stores are popular and come with fuel stations. They are not open 24/7, but they do stretch their daily hours. A Food City Supermarket is open from 6 am up to midnight.
What types of checks will Food City grocery accept?
US government
Stimulus
Payroll
Rebate – Selective
What is the check-cashing limit at Food City?
The limit is $1,000 with a flat $3 fee.
Find a Food City Supermarket gas station hours of operation near me.
6. Fred Meyer
Fred Meyer superstore has over 130 locations in Oregon, Idaho, Alaska, California, and the majority in Washington. They sell everything from home goods to apparel to consumer electronics, groceries, jewelry, and fuel.
Does Fred Meyer cash checks?
Yes, Fred Meyer stores have a generous $5,000 check-cashing limit with a $3 transaction fee.
Find a Fred Meyer gas station near me.
7. GetGo
GetGo has over 200 fuel stations and convenience store check cashing locations in the US. They're located in Indiana, Maryland, Pennsylvania, Ohio, and West Virginia. The chain is owned by Giant Eagle, which is why you'll find the stores next to each other.
What is the Getgo check cashing policy?
Per Giant Eagle's website, they first review your check cashing history with a third-party verification company and their personal records. Getgo will accept a personal check for your purchase plus an additional $30 over for cash. They also accept payroll and government checks, and by default, stimulus one's too. There will be a fee associated with the transaction unless it's a child support check.
Getgo will not cash money orders, tax refunds, insurance checks, third-party, foreign traveler's, or gift checks. You can get a money order at Giant Eagle, but only redeem it at its respective location where it was purchased.
Find a GetGo gas station open 24 hours nearby.
8. King Soopers
King Soopers has over 115 locations, with most in Colorado. Many King Soopers have gas station locations attached.
Since it's a Kroger-owned store, they do not cash personal checks but accept stimulus, government, and related.
Find a King Soopers gas station that will cash checks near you in Wyoming or Colorado.
9. Hy-Vee Grocery
Hy-Vee has over 265 supermarkets in eight Midwest states, including Illinois, Iowa, Kansas, Missouri, Minnesota, Nebraska, South Dakota, and Wisconsin.
Hy-Vee supermarkets have gas stations and services like fitness boutiques with cheap gym memberships, health clinics, coffee shops, buy money orders, Western Union, buy stamps, Lotto, carpet extractor rental, and dry cleaning.
What is the Hy-Vee check writing policy?
There is not a standard check-cashing policy at Hy-Vee since each store is independently owned. A limited amount of stores offer the service. Use the Hy-Vee store locator to check the financial services offered at your nearby store.
What is the limit?
Of the stores that do accept them, the limits range from $2,000 to $5,000, with fees ranging from $2 to $6 per transaction. Some Hy-Vee grocery stores offer 24/7 check-cashing services, while others are only open from 5 am to midnight.
Find a Hy-Vee gas station to cash checks near you.
10. Kroger
We have been talking so much about Kroger that it is best to explore the store itself. Kroger is in 31 states with over 1,300 locations. Founded in 1883, it's the largest supermarket chain in the US, with the most stores in Ohio.
What is Kroger's check writing policy?
Your nearest Kroger store will cash a stimulus check, along with government, tax refund, insurance settlement, business, and payroll checks. The fees start at $3 for anything up to $2,000 and $5.50 if between $2,000.01 and $5,000.
What forms of ID are required?
You'll need a valid driver's license, state-issued ID, US passport, matricula consular ID, resident alien ID, or a military ID.
What is the Kroger check cashing hours?
The Kroger money service hours are usually 8 am to 8 pm, seven days a week. Hours can vary by each store and with holidays.
Does Kroger cash personal checks?
No, Kroger will not cash starter, third-party, or personal checks.
Find a Kroger gas station to cash checks near you.
11. Love's Travel Stops
Love's Travel Stops & Country Stores are 41 states with over 510 locations.
Its "country stores" are really convenience stores with a gas station that accepts trucker payroll checks, like TCheks and COMcheks. It's a very limited market, but they serve their audience well since they're primarily located along highways.
Love's offers additional services like money orders, fast food, laundry, ATM, document scanning, get copies made, fax service, propane tanks, tire repair, Western Union, WiFi, and coin counting machines.
Find a Love's Travel Stop gas station to cash checks near you.
12. Meijer
Meijer superstore has more than 240 locations in six states, including Illinois, Indiana, Kentucky, Michigan, Ohio, and Wisconsin. Most stores are open 364 days a year from 6 am to midnight. Their pay at the pump gas stations are open 24/7.
Meijer offers many financial services, including Western Union money orders for up to $500 each.
Meijer no longer does check to cash at the checkout lane or service desk. But, most locations have bank branches inside the store with the ability to cash personal checks.
Find a Meijer 24-hour gas station nearby.
13. Pilot Flying J Travel Centers
Pilot Flying J is known for being a travel stop, especially truck drivers. They're the largest operator in 44 states and over 750 locations.
They have ample amenities for travelers, including high-speed Internet, Western Union, public laundry services, 24-hour ATMs, free air for tires, shower facilities, game rooms, truck washes, coin exchange machines, and gas filling stations.
Does Pilot Flying J cash checks?
Pilot Flying J is a 24-hour check cashing place for up to $999.99. The fee is waived for the first $200 if you purchase at least 25 gallons of fuel. They cash checks from Pilot Flying J Direct Bill Customers, members of NATSO, and billing companies.
Find a Pilot Flying J gas station open 24 hours a day.
14. Ralphs
Ralphs has over 460 grocery stores in California. Along with a tank of gas, they offer several financial services, including Western Union money transfer up to $10,000, bill payment, get a money order, no-contract wireless contracts, and prepaid debit cards.
Ralphs cashes COVID-19 stimulus checks, along with government, business, child support, income tax refunds, and insurance settlements. They are a Kroger subsidiary and will cash stimulus checks for free at any Money Services location.
Find a Ralphs to cash a check without a bank account.
15. Road Ranger
Road Ranger is a truck stop with travel centers. They have over 70 locations in Illinois, Iowa, Arkansas, Missouri, Indiana, and Wisconsin.
They offer a multitude of services, including public laundry, lottery, showers, 24-hour ATMs, Western Union money transfer, Illinois I-PASS, Amazon hub lockers,
Does Road Ranger cash checks?
Road Ranger allows up to $999.99 in convenience store check cashing. They'll waive the fee for the first $200 with the purchase of at least 25 gallons of gas.
Find a Road Ranger gas station near me.
16. Safeway
Safeway has over 1,300 locations in 35 states. Many of their locations have gas stations, and inside the store, they offer ways to cash a check without a bank. They have a $1,499 limit and charge $2.25 per $200.
What types of checks does Safeway cash?
Stimulus
Government
Payroll
Social Security benefits
Unemployment benefits
Tax refund
Safeway does not cash personal checks, just like Kroger.
Find a Safeway gas station hours here.
17. 7-Eleven
7-Eleven has thousands of locations in over 32 states. Many locations are a combination convenience store and gas station.
7-Eleven has a program called Transact. You can load your payroll check to 7-Eleven's reloadable prepaid debit card. You can even use all sorts of checks when depositing into your Transact account.
What are the benefits of the Transact 7-Eleven card?
Free ATM – The card gives you access to free ATMs at 7-Eleven
Use it anywhere – Shop anywhere Mastercard debit cards are accepted
Bill pay – Pay your bills in the store or online using the Transact Mobile App
Reloadable – You can reload your prepaid debit card at any register
The Transact program is a little intimidating at first. It's a convenient alternative to opening a bank account.
Find a 7-Eleven gas station near me now.
18. Shell
Shell has about 25,000 Shell gas stations in the US, with more than 20 million patrons per day.
Does Shell gas station cash checks?
Yes, many Shell locations offer check cashing services. The rules and acceptability will vary by location since many of the stations are independently owned.
Does Shell accept personal checks?
Because each location is independently owned, each store sets its own policy about the payment forms they accept. Ask the attendant on duty before you start pumping gas.
Find a participating Shell gas station near me.
19. Sunoco
Sunoco has over 5,000 fuel stations in over 30 states.
Does Sunoco have check cashing?
Yes, but it will vary by location. Because the stores are independently owned, the rules and regulations for financial services are set by each owner.
Sunoco does accept personal checks at select locations based on each independent owner.
Find a Sunoco gas station near my location.
20. Tops Grocery
Tops Grocery has over 170 supermarkets in New York, Pennsylvania, and Vermont.
You can cash a check without a bank account during their regular business hours with a valid government-issued photo ID. Some locations offer 24-hour financial services while their stores are usually open between 6 am to midnight.
Though many locations have a gas station, you'll need to go inside to cash a payroll, government, or stimulus check. They charge only $1 with a $500 limit.
Some are open 24 hours daily, while others try to push the limits by opening at 6 am and closing at midnight. Yes, it is a grocery chain that often comes with gas stations.
Find a Tops Grocery store with gas near me.
21. TravelCenters Of America
TravelCenters of America has over 260 locations in over 40 states from coast-to-coast. Like Pilot Flying J, they are also near the expressway and get many truck and transportation drivers.
They have a convenience store and gas station that cash payroll checks to NATSO and company approved accounts. There's a $300 provided your nearby location has sufficient funds available. If you purchase fuel, repair service, or merchandise, they'll cash your check for free with no fees. See the TravelCenters fee schedule here.
Find a TravelCenters Of America gas station near me.
22. Walmart
There are over 4,700 Walmart's in every state except Hawaii.
You're used to going to Walmart for groceries like buying the cheapest meat, car service like wheel alignments, beauty products like hair dye, get keys made, cheap haircut, or a fuel station.
Their service desk cashes the following checks:
Stimulus checks
Government
Tax
Cashier's
401k and retirement distributions
Insurance settlements
Two-party personal checks
MoneyGram money order
They will cash any of these up to $5,000. The fees range from $4 for a maximum amount of $1,000 and up to $8 for $5,000.
Depending on the location, some Walmart stores offer 24-hour check cashing at the service desk.
Find a Walmart that's open 24-hours near you.
23. Winco Foods
If you're from the western part of the United States, Winco Foods is a perfect option for you. The company has over 125 locations all across California, Washington, Nevada, Idaho, Oregon, Utah, Arizona, Montana, Oklahoma, Texas, and Wyoming.
All checks of up to $1000 are accepted at Winco Foods. They also accept up to 2 checks within 7 days from each customer. The best part: Winco Food branches are open 24 hours a day throughout the week. You can drop by anytime to get your check cashed.
Charges include a small fee of $5 for checks up to $500, and $10 for checks higher than that. If it's your first time using their services, they'll request a government-issued ID and a verification form that is authenticated by your employer.
Here's a list of the types of checks accepted at Winco Foods:
Two-party checks
Insurance settlement check
Manually written payroll check
Finance loan check
Deposit slip money order
24. Stop & Shop
Stop & Shop is another grocery store that can cash your checks. Keep in mind that you'll first need to get approved for their service.
All you have to do is first apply for their membership card, either online or in one of their stores. Once you have your card, head to your nearest Stop & Shop and fill out a check cashing application.
The approval process typically takes a few weeks, but you do have to pay extra in order to use their service. Once you're approved, you can cash your checks at a small fee of $0.5 for checks of up to $500.
Remember, even after being approved, you need to carry a valid photo ID (such as a driver's license or military ID).
What Are The Check Cashing Times At Stop & Shop?
Stop & Shop only cashes two types of checks: payroll & government checks. You can drop by between 9am- 9pm at the customer service desk of your nearest Stop & Shop store to cash your check.
Do They Offer Cashbacks?
You can get cash back on your personal checks at Stop & Shop. New customers are eligible for up to $50 cashback, while existing customers can request up to $100 cashback. There's also no limit to how many checks you can request a cashback on.
25. Winn Dixie
Winn Dixie is an extremely popular choice for cashing checks since the company has close to 500 stores spread all across Florida, Georgia, Mississippi, and many other states.
You can cash all electronically signed payroll checks of up to $500 for a fee of $3.50. Keep in mind that the minimum withdrawal amount is $4.
Here's a list of checks types that Winn Dixie doesn't cash:
Starter checks
Money orders
Third-party checks
Cashier's checks
Traveler's checks
Insurance checks
Government checks
Handwritten checks (payroll)
How Do You Cash A Check At Winn Dixie
The check-cashing process is quite comprehensive at Winn Dixie. First, you need to show your government ID for the staff to verify that the check belongs to you.
Winn Dixie uses a third-party verification tool to verify your check's authenticity. If everything goes well, you'll be asked to sign an electronic receipt; the check amount will be cleared in 2 to 5 business days.
FAQs
How to cash a check at a gas station?
Cashing a check at a gas station is easy. Finding a location is the most challenging part of the equation. You must bring acceptable forms of ID to cash a check, including:
SSN: You need your social security number and/or taxpayer ID number.
Primary ID: You need proper identification. These are some of the primary types of ID that can work on their own: US passport, driver's license, military ID, state-issued ID, resident alien identification, or matricula consular.
Alternative ID: What if you don't own a primary ID? In that case, you must have at least two forms of a secondary ID, including a high school or college photo, employment ID, foreign driver's license, permanent resident photo card, US birth certificate, firearms permit, US employment authorization, or welfare photo.
Where to cash your stimulus check without a bank account?
Here are the best places to cash your stimulus check without a bank account:
Walmart – They have over 4,700 locations throughout the US. They charge a maximum of $8 for checks over $1,000 and $4 for anything under. Bring a valid ID with you to the Money Services customer services desk.
Check-cashing stores – There is over 10,000 check cashing stores in the US. Most stores will charge between 2-3% to cash a government-issued check.
Grocery stores – Select supermarkets, like Kroger, will cash your stimulus check without a bank account for free. There are over 2,750 Kroger supermarket locations in the US. They have stores under the brand names including Dillons, Fred Meyer, Bakers, City Market, Fry's, Gerbes, King Sooper's, Metro Market, Pay Less, Pick 'N Save, QFC, Ralph's, and Smith's.
PayPal – The online payment platform usually charges 1% from government but is temporarily waiving its fee to cash your stimulus check, as of this writing.
Do gas stations offer 24-hour check cashing?
Yes, gas stations offer 24-hour check cashing, though some are in conjunction with grocery stores and vary by location. Though, not all offer 24-hour financial services. Regular hours for a gas station tend to be 6 am to midnight.
Are there gas stations that cash checks without an ID?
Yes, there are gas stations that cash checks without an ID. Some examples include Dillons and 7-Eleven, which are part of our greater list.
See our list of places that cash checks without ID nearby.
Gas Stations That Cash Checks Near Me Summary
Gas stations are fantastic places to cash checks because of their extended hours. Some of them offer 24-hour service, making it possible for you to get your cash even if you have to leave your office at 5 pm or get paid on the weekend.
Be aware of the potential limitations. Gas stations often have check cashing limits as low as $300 and up to $1,000. Most places will require a primary or secondary identification.