Low-income families struggle to make ends meet. That by itself is hard enough! Add the fact that most people from low-income households lack access to the technology that can help them access government programs and online opportunities to earn extra money and improve their lives.
That's why getting free government internet and laptop may mean everything to a low-income family. At least, it can help level the playing field by creating equal access to opportunities. Such tech can be used to find work online, take online courses, access government programs, and connect with groups and networks that can help a low-income earner have an edge in the labor market.
There's good news!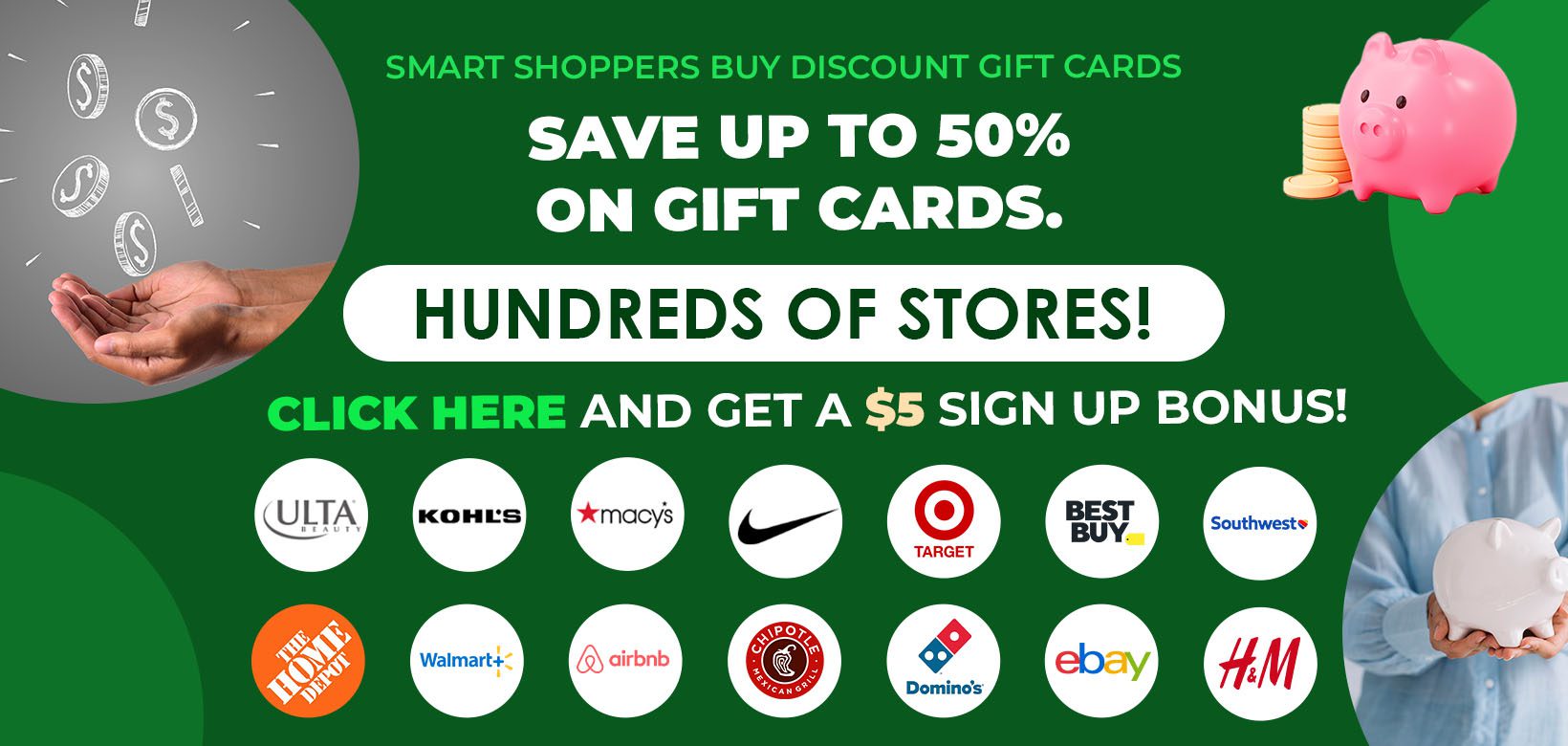 Whether you want a computer for school work or work to make money, programs exist that can help you get free government internet and a laptop. You may not believe it, but many people and nonprofits work with the government to help individuals from low-income families to access the technology they need to change their lives for good.
That doesn't mean you can call your local municipality or state representative for a free laptop. You won't find government officials giving out free government internet and laptops on the streets like flyers! To be eligible, you must meet some specific qualifying criteria.
That's the whole point of this article. We'll help you understand what you need to be eligible for free government internet and laptop. Our list of government programs and nonprofits can help you get free to low-cost internet, laptops and computers.
In case you don't qualify, we'll also list a couple of alternatives to free government internet and computers where you can get a free or low-cost laptop or computer.
Who Qualifies for a Free Laptop from the Government?
Qualifications for free government internet and laptop programs may come with some differences mainly because these services are not directly operated by the government. Most of the free laptop programs are run by NGOs (non-governmental organization) and they usually have strict requirements that may vary from company to company.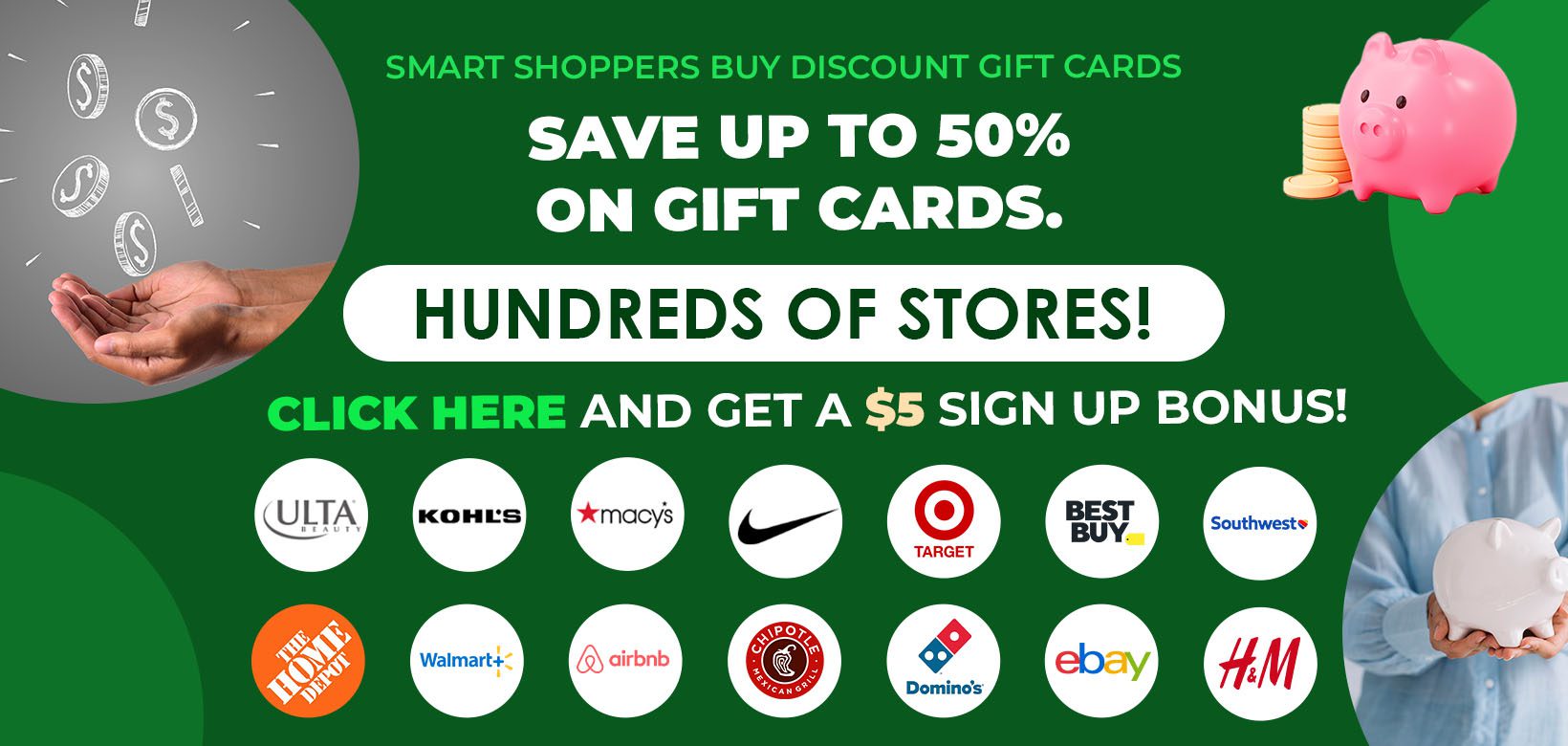 Income is the major factor for eligibility when reviewing the government's requirements. If your income is below the poverty income level, you stand a high chance to access free government internet and laptop.
Having participated in government aid programs also tilts the odds of qualifying for a free laptop from the government in your favor. Status as a student can also increase your chances of scoring a free laptop for college.
Such government data is important to organizations that offer free internet and laptops. But apart from relying on government data, most of them impose their own eligibility criteria to make sure that only the most needy qualify.
The first thing you should do is check their eligibility requirements. Then submit relevant documents when applying to the different organizations to show that you are truly eligible.
The problem qualification process for the free laptop services will go faster as long as you submit legit documents.
The most important documents to qualify for free government Internet and laptop are:
W-2 forms
Proof of income documents
Proof of government aid programs
Last billing statements
What is the Application for a Free Laptop from the Government?
The application process for a free government laptop is pretty straightforward. Below is a step by step guide on what you should do:
Check eligibility
Each organizations will have varying eligibility requirements. Make sure to check whether you meet the requirements for the specific provider before applying.
Choose a free laptop provider
Several providers across the US participate in the free government internet and laptop programs. You will be required to choose a provider that suits you. Choose a provider with good reviews on their products and services, a simple application process, and dedicated customer service.
Submit an application
Once you have chosen your free laptop provider, complete your application by submitting legit documents. Depending on the provider, you can submit a paper application or apply via email or online.
Wait to collect your laptop
It may take time depending on how long your provider takes to process your application. If your application is approved, just wait to collect your laptop within the designated time. Most of the time, you'll have your laptop mailed to your physical address.
Free Internet and Cheap Laptops for Low Income Families

Get Free Laptop From the Government
You may not be aware of it, but there are some government-funded programs in place for giving free laptops to individuals for low-income families. To become a laptop beneficiary, you have to qualify. Get in touch with the following government-run websites to check eligibility requirements and make your case.
1. DisasterAssistance.gov
Have you been a victim of any national disaster in the US and lost your belongings, including your computer? There's an opportunity to get a free laptop from the government via DisasterAssistance.gov.
It is a government-run site that helps affected households get their feet back on the ground. For example, they help families affected by hurricanes, snowstorms, wildfire, or any extreme weather situation.
Website: DisasterAssistance.gov
2. Get Causes
A non-profit organization, Get Causes provides free computers to the needy. Ideal candidates for this program include veterans or individuals living in foster care.
Prepare to undergo some background checks and provide reference documents to prove your financial situation. Their online application isn't long. Just provide your details and then give a short story of yourself and your free computer needs.
Website: Get Causes
Get in touch with Benefits dot gov website. They will help you find a free government laptop program in your state and whether you qualify to benefit from the program.
Department of Social Health Services
They can easily help you get the assistance you need by connecting you with non-profit organizations and local government programs in your area.
Free Laptops for Low-Income Families
When you are struggling to make ends meet, purchasing a computer may seem like an unnecessary expense. Having one can possibly help in accessing job opportunities online, do homework, and reduce the unnecessary stress in your life.
What if there are laptops for low-income families? Luckily, good people and organizations have put together helpful programs that provide free computers to low-income families to empower them with the technology they need to get equal opportunities in the labor market with a high-paying job.
Below are some of the best programs for low-income families that will help you get a free computer.
3. Computers With Causes
Good people, organizations, and charities donate tech gadgets, including computers, laptops, tablets, and more to this program. The computers are then given out to other needy individuals and organizations.
The application process is somehow strict. You'll qualify if you are truly needy. Explain how a free laptop or computer will help bring positive change in your own life and that of others.
Website: Computers With Causes
4. The World Computer Exchange
Their sole mission is to provide free computers to the needy. To achieve this goal, the incredible organization has chapters across all 50 states and beyond. The World Computer Exchange receives computer donations from people who don't need them and pass the PC on to those who need them the most.
Low-income families, educational programs, foster homes, returning members of the military, and underprivileged kids are the top beneficiaries of free laptops and computers from the organization.
Website: The World Computer Exchange
5. Interconnection
Low-income families benefit from affordable laptops and desktops from Interconnection. You will find low-priced laptops and desktops from brands like Dell, Apple, and Lenovo listed on their online store.
Website: Interconnection
6. PCs for People
PCs for People has been around since 1998. They put forth strict eligibility requirements to ensure that only those who are truly in need qualify for free computers.
To be eligible for PCs for People, a potential beneficiary should be a disabled family member, below the 200% poverty level, or work with a social worker.
Website: PCs for People
7. The National Cristina Foundation
The National Cristina Foundation aims at bridging the digital divide by promoting the reuse of tech in the US. To achieve this, NCF partners and works with more than 100 non-profit organizations to give used tech gadgets to needy groups and individuals.
Website: The National Cristina Foundation
8. Microsoft Registered Refurbishers
Microsoft Registered Refurbishers is a program aimed at helping charities and low-income families get free computers. It works by giving Windows and Microsoft software for free to registered Microsoft PC refurbishers. Ideally, the goal is to help people get free software for their computers.
Visit their website and search their directory to see whether there are Microsoft refurbishers near you.
Website: Microsoft Registered Refurbishers
9. With Causes
With Causes is a non-profit organization that helps needy people in many ways, including providing low-income families with computers, new vehicles, and also taking in abused women and children. You may be able to ask for help with cheap or free vet care for low income families.
Low-income earners, such as people facing hardships and emergencies, or individuals with a disability are among the top beneficiaries under the program.
Website: With Causes
Free Laptops for Students from the Government
School is hard. It can become harder if you don't have the tools you need to succeed. Unfortunately, due to language, culture, and economic barriers in the US, many underserved students cannot afford a computer.
It's a major roadblock for their career because they struggle to research and complete assignments. There's difficulty in finding ways to save money for a house on a low income.
Are there free laptops for students from the government? There are limited federal programs geared towards providing free government internet and laptops. It makes it even more difficult for needy students to receive free computers from the government when they don't have regular access to technology.
That means you can't just call the government for free internet and laptops. You have to go through some eligibility stages and meet the qualification criteria to become a free laptop beneficiary. Consider using your public library card privileges to use their computer for the application.
Below are some programs geared towards giving free computers to students.
10. Komputers 4 R Kids
Do you live in the Los Angeles area? Komputers 4 R Kids is a public charity and licensed collector of e-waste in California geared towards providing computers for children in the Los Angeles area.
They ensure that computer systems are reused and recycled to benefit needy kids instead of ending up in landfills.
Komputers 4 R Kids also runs a Student Repair Program to provide education to young people to equip them with the skills they need to succeed in the future.
Website:Komputers 4 R Kids
Free Laptop for College Students from Government
Going through college without a computer is almost unimaginable in our digital era. How would you research course projects and assignments? How about searching for online jobs and other opportunities that help students land part-time jobs online! Use a laptop and learn how to make money while in grad school.
According to Northeastern University, a bachelor's degree increases your average salary by $26,000 per year which adds up to six-figures after a few years. Over a lifetimes, that's several seven figures you'll be adding to your salary with a college degree.
Unfortunately, it's what's happening to a significant number of US students from low-income families that cannot afford to buy a laptop and pay monthly bills charged by ISPs. To help, the government has several programs that provide free government internet and laptop to such students.
If you're a college student and have been wondering how to get a free laptop for college students from the government, below are a couple of ways.
11. The Open Education Database
The OEDb maintains a list of online colleges that provide free laptops and iPads to their students. Purdue University, Rochester College, and the Illinois Institute of Technology are the top ones on the list that provide good laptop for online college majors.
Most of the tech resources offered by these colleges are entirely free, while others are fee-based and the cost is included in your tuition. For example, some students are required to buy scantron sheets for college while others include it in the as part of a technology fee or tuition.
Website: The Open Education Database
12. Technology for the Future
Technology for the Future is a youth-led organization that empowers college students across the US by providing them with free laptops for better education.
The organization has connections with tech companies like Microsoft and Google. They also accept laptop donations and other electronic equipment that can be refurbished and distributed to students that need them the most.
Website: Technology for the Future
Free Laptop for Homeschool Students
Do you know how to get a free laptop for homeschooling?
You can get a free laptop from the government if your kid is being home-schooled, or taking a course online that doesn't require them to take in-school classes.
As we have seen recently, pandemics like covid-19 may flip traditional methods of education and make online learning mandatory. In such situations, getting a free laptop for homeschool students can be beneficial.
Notebooks for Students is your go-to program if you want to get a free laptop for homeschool.
13. Notebooks for Students
They help students attending homeschool, primary school, high school, and college access free laptops. Notebooks for Students also provides hugely discounted laptops, as well as makes bulk sales to organizations dedicated to educational development and human resources.
In partnership with Microsoft, NFS offers free laptops to qualifying students. Just visit their website and choose a computer. You can customize your order by adding new features at your own cost.
You can't game their system. To qualify for a free laptop for homeschool, you will be required to:
Submit home-school membership association card
Letter from the school district or state
A letter from an umbrella home-school group
Then, wait for the feedback, which may be a direct approval, or a request to submit more documents.
Website: Notebooks for Students
Free Laptops for People with Disabilities
People with disabilities face many challenges. First, they are limited in the type of work they can do. Second, they may never get an opportunity to work in the corporate world.
Either way, it means low to no income for them. The difficulty to support themselves and their family ensues, dampening their chances of ever owning even a second-hand laptop.
Some of these people are tech-savvy and they can easily operate a laptop and access online jobs and assistance programs with little to no training.
Are there laptops for people with disabilities?
The following grants and programs are designed to help people with disabilities get free government internet and laptop.
14. Disability.gov
Disability.gov is a website run by the United States Department of Labor. Anyone with a disability can find a lot of help on the site like accessing the technology needed for a comfortable life and finding work or housing.
Resources enlisted on the site can change annually and you need to keep checking to see what they have at any given time. Particularly, make sure to visit the technology section. It's where you can find the technology you need for a job or assistive tech on how to get and use a computer or laptop.
Website: Disability.gov
15. Jim Mullen Foundation
Jim Mullen was a Chicago cop who suffered a gunshot in 1996. The wound left him paralyzed from the neck down. GiveTech came to his aid and gifted him Tracer technology. He was able to use the computer like any other person.
That incident inspired him to create the Jim Mullen Foundation, whose sole aim is to help people with disabilities get free computers.
Website: Jim Mullen Foundation
16. Computer/Electronic Accommodations Program (CAP)
The CAP program provides assistive technology to help people with disabilities find success in different work environments. They can help you find the specific type of computer depending on your disability and financial eligibility.
Top assistive techs under this program include:
Alternative pointing devices
Screen magnifiers
Audio output devices
Headsets and microphones
Large computer monitors
Educational software
Website: Computer/Electronic Accommodations Program
Free Internet for Low-Income Families
Hopefully, you managed to score a free computer from the above programs. Congratulations! The problem is now halfway solved.
But you can't do much with a free laptop or computer without internet access. An average- internet speed service can cost you $30 or more per month. It's above the reach of low-income families and people with disabilities. That leads us to the next concern below.
Can you get free internet at home without paying?
Luckily, programs exist to help you access free to low-cost internet services at home without paying. Check out the following organizations.
17. EveryoneOn
EveryoneOn is an NGO that provides low-income families with free to low-cost internet services. They also offer free laptops and computers. The services are available across all 48 states, including the District of Columbia.
Website: EveryoneOn
18. Alliance for Technology Refurbishing and Reuse
It's an organization of all nonprofit refurbishers and recyclers in the US. They have over 80 locations across the country that provide free laptops and internet services to people in need. You'll find a map on their website that points you to the nearest recycling location.
Website: Alliance for Technology Refurbishing and Reuse
19. The On It Foundation
The On It Foundation, short for Opportunities Necessary to Increase Technology, is a nonprofit that provides free internet, computers, and training to low-income families.
Qualifying families should have a student in grades K-12. The student must also be in a free or reduced lunch program and live in the US.
Website: The On It Foundation
20. Seattle Community Network
Want an internet-ready computer? The SCN might be your go-to program. They provide free to low-cost internet-ready computers to the needy, usually low-income families and people with disabilities.
Do you live in Washington State? SCN recommends accessing low-cost computer resources from the Washington Access Fund.
Website: Seattle Community Network
21. Get Free WiFi Near Me
There are so many locations that offer free Wi-Fi near you.
Your best bet is to visit WiFi Free Spot. It's a directory that lists thousands of locations that offer free Wi-Fi in the US and beyond. You'll find state-by-state listings of large companies, hotels, national and regional chains, resorts, restaurants, libraries, grocery stores, gas stations, cafes, among other places.
Alternatively, just plug the keyword "get free Wi-Fi near me" on your browser, and Google will do a good job of listing locations nearby.
Once you find a location, make a visit and enjoy free internet access!
Website: WiFi Free Spot
22. Call Your ISP for Free Internet
You may not know unless you ask your internet service provider to lower your price. Many government-free internet and laptop programs come through ISPs in your area.
To avoid being left behind, get in touch with local ISPs and ask whether they have any special discounts. Don't forget to inquire about any beneficial government initiatives that they may be offering in partnership with the government.
23. NetZero
If you already have a phone line in your home, NetZero can be your go-to option to obtain free internet. Since the internet depends on a dial-up connection, you might not get the kind of speed you would expect from fiber or wifi internet.
For people who do not use a lot of internet and just need it sporadically throughout the month, the free plans from NetZero can be a good option. You will only get a few free hours per month, but you can always add extra hours for a small fee.
24. WifiMap
Stuck outside with no internet? Not anymore. WifiMap is an excellent app that relies on shared wifi hotspots to offer you free internet wherever you are. All you have to do is download the app and scan near you, and you will be able to use the closest wifi to where you are.
The app comes with some disadvantages. Because it relies on people connecting to different wifi networks and sharing them, it is only feasible to use when you live in a busy town or a city. People in rural areas might find that their closest wifi network is miles away.
25. Wifi Free Spot
Wifi Free Spot is an excellent way to find a free source of internet near you without having to pay for it. The app gives you an entire directory of wifi routers near you that offer free internet. Have you noticed that restaurants, airports, and hotels all have free wifi?
Simply log in to the app to check out the directory of free wifi hotspots available near you. If you live near the town center or have a large mall around your house, free internet can be just a small walk away!
26. Libraries
Libraries are not just buildings full of books. Almost every library comes with a high speed internet connection that anyone can log into. Best of all, it is completely free of charge!
An advantage that libraries have over coffee shops and restaurants is that you can sit in them for hours without having to buy anything. You also get a peaceful environment to finish your work, and the collection of books around you is always a plus!
27. Facebook
Did you know that you can find free wifi near you by using Facebook? If you have the app installed on your phone, all you need to do is go to your Privacy Shortcuts in your Settings menu, go to Manage your location settings, and enable the 'find wifi' option.
You will get a set of instructions that will let you connect to a free wifi hotspot near you. If you're worried about your data, you can also use a VPN to protect your IP address and your privacy.
Alternative Ways To Get a Free Laptop
The above grants and assistance programs will not work for everyone. Many people look for help through these programs, and at the end of the day, not everyone gets free government internet and a laptop.
In case you aren't among the lucky ones, don't give up. There are still other ways to get low-cost to free internet and laptop from other places. Below are some alternative ways to get a free laptop.
23. Ask Your Employer
The corporate world is now heavily driven by technology. Employers have slowly realized the need for workers to stay connected with the company even at home. To achieve that, most employers provide free laptops to their employees to work remotely. This way they can make money online while working from home.
Talk to your boss or the human resource/IT department to see whether there is such a program in your workplace. You may not get one entirely free, but your employer may be willing to share the cost with you.
Alternative, ask your employer for a used laptop to use at home. Some of the executives get the new technology, but let them know you'll gladly take a secondhand computer. Become a better salesman and find a way to get them to say yes.
It costs nothing to ask!
24. Ask Your School for Assistance
Schools are top beneficiaries of assistance programs, grants, and government aid aimed at assisting students to get free and discounted laptops. Such programs aren't advertised heavily because they are only targeted to needy students.
Visit your school's IT department, the guidance office, and the counseling department to talk about your need for a laptop.
25. Free Laptop for Online Colleges
When you enroll for online learning, you'll need a laptop to attend online classes and other course materials to complete your course. It also means that your exams will be administered online.
Sadly, not everyone can afford a laptop. Does it mean students from low-income families are completely locked out from remote learning opportunities? Absolutely not!
To remove this barrier of entry, many online colleges offer free laptops to needy students including:
Southern Nazarene University
Wake Forest University
Northwest Missouri State University
St. John's University
University of Minnesota
Bethel University
Centenary College
Widener University
CollegeAmerica
Indiana State University
Rochester College
Saint Leo University
Colorado Technical University
Independence University Online
Wentworth Institute of Technology
26. Craigslist
Craigslist is a great alternative if you want to get a free laptop near you. They have a free section in every city they operate. You are more likely to find people from your home area on Craigslist who are willing to give away their old laptops and computers for free or at rock bottom prices.
Check the garage sale section for estate sale clean outs to find deals. Also, see out guide on best other sites like Craigslist for free stuff
Website: Craigslist
27. Freecycle
Freecycle is a community initiative consisting of a network of individuals and businesses that give free stuff online without paying a penny. It's a worldwide initiative and you're more likely to find a working chapter near you.
Visit the website and browse the various groups to see the offers available. You're more likely to find people and businesses giving free laptops and computers.
Alternatively, post a Most Wanted listing explaining your need for a free laptop and wait for others to respond.
Website: Freecycle
Free Government Internet and Laptop for low Income Families Summary
Free government internet and laptops can be game changers in the lives of low-income families. Luckily, there are so many government programs geared towards helping low-income earners, students, homeschoolers, and people with disability get free computers and laptops from the government. There are also a number of programs that will connect you with free government internet.
You'll need to qualify to be eligible. Pick any of the above programs and nonprofits and submit an online application with legit financial documents to claim your needs. Persistency is a survival tip for getting what you need.
Don't qualify? Try alternatives like Craigslist and Freecycle. They are great places to get a free laptop or a computer at rock bottom prices.
Also see our guide on how to get free appliances for low-income families.