Are you an avid reader? If you are, you will grab every opportunity to get as many books as possible, especially free ones. The good news is that the Internet is full of such opportunities, not just for you but for your little ones. This article will feature some of the best websites for free books.
Here is a little disclaimer. The list that you will get is varied. Some are entirely printed and free and will be delivered to your door without any cost. On the other hand, some may require you to pay for the shipping. Others are electronic and can either be read online or be downloaded. But are they free? Yes, they are!
Book Sales Statistics Per Year
According to the U.S. Bureau of Labor Statistics, books sales are steeply dropping for people under 34 years old. Digital book readers are on par with the average for younger adults, but much less for books with and without book clubs and also newspapers and magazines.
Our list below shows people how to find free books online if they are less willing to buy them. People are likely watching more Netflix or looking for ways to drastically cut expenses at home
You will be thrilled to know that the Internet presents you with treasures right at your fingertips. Get browsing and see our list of the best websites for free books.
Free Books For Kids
Let us start with some free books for kids. Of course, you want your kids to have as many books to read. They can read books not only for academic reading but also for learning more about the world around them, especially those that they don't normally encounter in everyday life.
1. Dolly Parton's Imagination Library
Dolly Parton's Imagination Library has been sending books through the mail since 1995. As of writing, the organization has been able to give away over 144 million free books for kids by mail.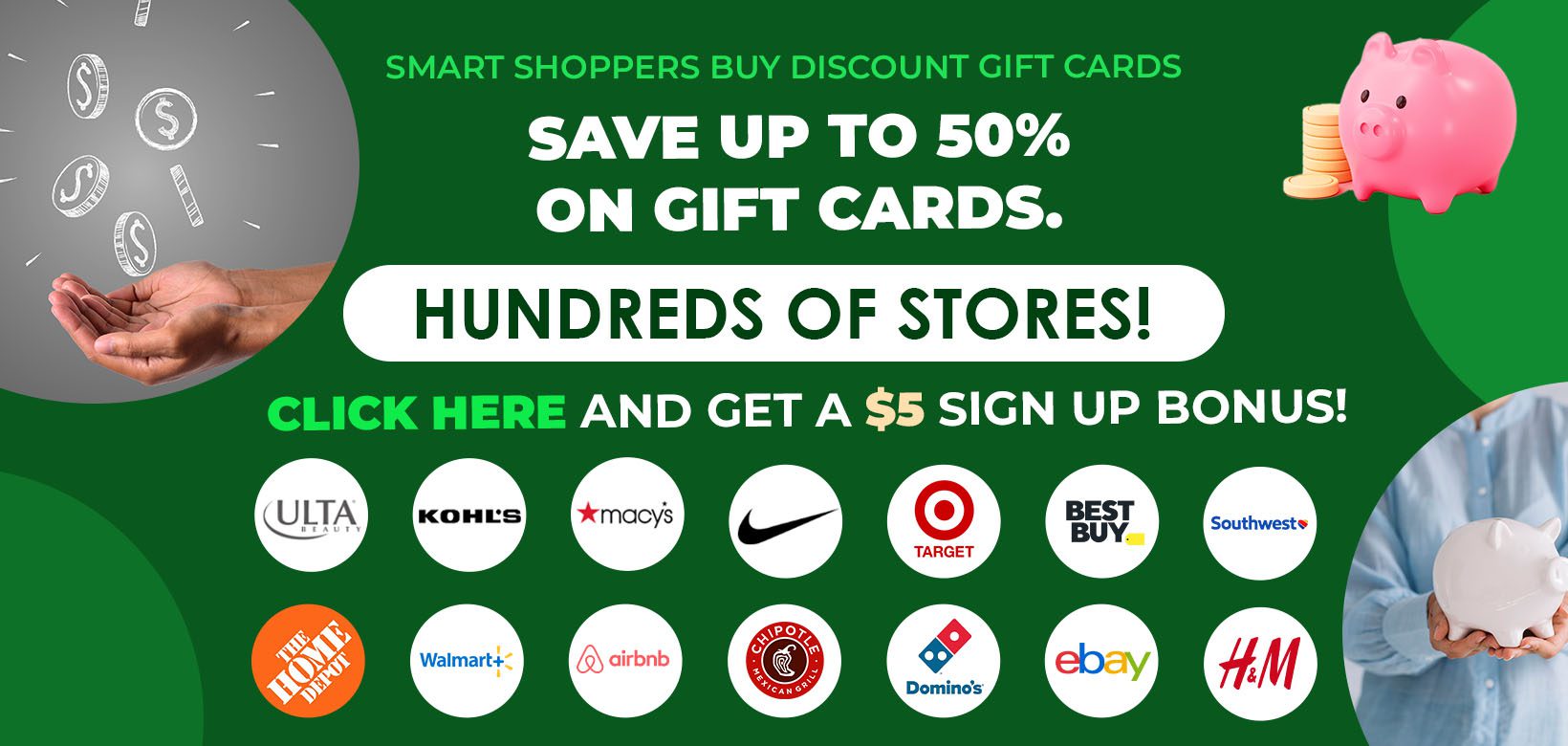 It is pretty simple. Parents register their kids without having to worry about any future fees and commitment. You then request your baby free books by mail. Then, Dolly Parton's Imagination Library sends them out. The Library will send out one free book for kids by mail per month.
It is no surprise that this site has been racking Best Practices awards. They will start giving away from books for kids by mail for infanta infants up to five years old.
2. Barnes and Noble
Now, this one should be a familiar name, although you may not have known that Barnes and Noble also gives out free books. As of writing, Barnes and Noble has a summer reading promo. Just go to this link to see all the other details.
Children, perhaps with the help of their parents, can reveal eight books that they have read from the list provided by Barnes and Noble. Then, the kids have to say why they like those books. They may just get a chance to win a free book for the kids. Of course, Barnes and Noble also offers free eBooks throughout the year.
3. Enchanted Book Reviews
Enchanted Book Reviews give away free books in exchange for honest reviews. However, they only have a small selection of books to review at any given time. You may want to bookmark their page so that you can get a chance to review a book that you like.
You do need to have either an Amazon account or a blog where you can leave your reviews. You will be given three chances to write an evaluation within 30 days after you have received the books. Free books for reviews are great ways of getting a freebie while also helping the writers and publishers get the word out.
4. Free LEGO Magazine
If you and your child prefer fun magazines, then perhaps a free LEGO magazine will tempt you to take a chance. You don't have to do anything in return. However, your child has to be between the ages of 5 and 9 to register for this freebie.
The free magazine subscription for kids gets delivered by mail to your doorstep, with no shipping charges!
5. EPA Activity Books
For a bored kid, activity books are welcome diversions. You can get some free EPA activity books from their website.
EPA stands for the Environmental Protection Agency. Selected free books are sent via the post office to parents and their kids. The EPA is hitting two birds with one stone; they provide free books for kids while educating children about environmentalism in multiple languages.
6. Gizmo's Freeware
Gizmo's Freeware provides links to downloadable books for children of various age groups. Some of the free stories can simply be read on the screen. They, however, should be an excellent fit for bedtime stories at home.
Find some books that you can read to your child. You can do it from your tablet. You could do the same if you were a teacher doing storytime with your pupils.
7. Amazon Free Books
Even the giant bookseller and overall online shopping fantastic offers a selection of free books for kids. Amazon free books can be requested in different ways.
You can, for one, register to get a Kindle Unlimited subscription. You will get several free stuff to read at a fixed monthly price. Second, you may also get free e-books without any subscription requirements from time-to-time. A third way of getting free e-books is to buy a kiddie Kindle bundle. It comes with free books.
Bonus Tip: Another way to get free books from Amazon is to use the Swagbucks app. Swagbucks pays you money for doing things like searching the Internet, playing games, and shopping online. You can choose to get paid the money via Amazon gift cards.
Receive a free $10 bonus on Swagbucks when you sign up and verify your email address.
8. International Children's Digital Library
Digital libraries are becoming more common these days. It makes it a lot easier to send out free content to children and adults alike.
The International Children's Digital Library is a depository of over 4600 books in several languages. While Spanish and French seem common, you really get an international feel with offerings like Mongolian and Farsi.
9. DigiLibraries
Another digital library that can provide free e-books of any type is the DigiLibraries. You can find children's books here, as well. Browse the categories to find the types of books that you are looking for, both for your kids and yourself.
Free Books for Infants
Not only big kids and adults can request free baby books by mail, but infants need books too. Babies sometimes know more than we think they capable of. So, free books for infants are terrific ways of jumpstarting a learning journey. Babies do listen when you read words to them. Some are quick to mimic the words. Whatever the case may be, just keep on reading to your baby, and the bedtime stories will become a habit for the two of you.
Since you're interested in free books for infants, also check out our article on ways to save money on diapers. In some cases, there are free diapers and samples.
10. Storyberries
Storyberries can provide you some free books for babies. Parents can read free stories to babies and toddlers alike. They can read the books as part of a bedtime ritual that can continue until they are older.
Free Books for Toddlers
If babies can get read books to, then toddlers must have their storytime, too. Toddlers understand several words already. Their vocabulary can further improve with the help of more books to read. Read on to know where you can find free books for toddlers, aside from Storyberries above.
11. Natural Inquirer
The Natural Inquirer provides free books for toddlers and even older kids. A constant freebie from the site is a coloring book that features a scientist – that happens to be a bee! It is pretty popular.
You may want to download a copy for your toddler right away. Find some non-toxic crayons for your toddler so that he can test that coloring book right away.
Free Books for Preschoolers
You must find free books for preschoolers to supplement what your child already owns. It is at this stage that your child is gearing up to start school soon. Make sure he is ready!
12. Free Children Stories
Free Children Stories free stories to read online with your preschooler. The site was founded in 2008, and it also offers stories in Arabic and Spanish, aside from the usual English.
13. Oxford Owl
As of writing, Oxford Owl has more than 150 free online stories that can be read for preschoolers and even their big brothers and sisters. The UK-based site has a collection of free books for children ages 3 to 11. Teachers and parents alike may also use the free resources to teach their children.
Free Books by Mail for Adults
Now, let us move on to free books by mail for adults. You can never be too old to read. In fact, you will get even more excited to read, learn, or just be entertained.
14. Lola's Blog Tours
At Lola's Blog Tours, adults can pick some books to review. Here you can order free books by mail for adults, that is by email.
You will get the e-book version of a book that needs more exposure from a new author. Then, you leave a review. You never know! You might find a new author to follow.
15. Fresh Fiction
At Fresh Fiction, you need to fill out an application before reviewing any of its currently 250 books on offer. Yes, there is a possibility that you may not qualify, but you can try.
The books here are a lot more popular than those at Lola's Blog Tours. This is why they need to be more careful with their reviewer selections.
16. ReaderService.com
You can receive free books by postal mail through the Harlequin Reader Service. The site is mostly geared towards female readers who like free books delivered by mail. Some still appreciate a good romance paperback that they can actually hold.
17. ThatDailyDeal
Do you want free books mailed to your home? Well, not all books are the same. However, if you want a free adult coloring book, then you can go to ThatDailyDeal. They will send you a free coloring book right to your door. The stress-free book includes 100 coloring templates.
The only disadvantage here is that you have to wait eight weeks for the delivery. What is that if you are getting something free? Even paid ones can get delayed nowadays. If they are sold out at the time of ordering, then come back when they restock.
18. Bibliomania
Bibliomania is the answer to your prayers if you like classic novels, plays, poetry, and more. It is like Project Gutenberg but a little more user-friendly. You can find some of the literary greats here, and your child can also use this resource for literary school stuff. You do have to read the text online.
Free Books by Mail Worldwide
If you would like to order more free books by mail, here are a few more tempting options. The following options either ship free books by mail worldwide or offer a free ebook copy.
19. Goodreads
To get free book giveaways from the authors themselves, start by being a member of Goodreads, owned by Amazon. You must invest some time to get around and find these giveaways. Get ready to type in well-written reviews and gain a reputation for being fair, in-depth, and insightful.
Also, check out the free Goodreads book section which includes:
Best free eBooks
Indie/self-published books
Free eBooks for teens
Cheap Kindle books worth reading
Best free Kindle eBooks for children
Underground knowledge (nonfiction and fiction)
Free eBooks on iBook
Best Kindle Unlimited & Amazon Prime Books to borrow
Best free science fiction audiobooks
Project Gutenberg books
Best permanently free books
Happy public domain surprises
Amazon Classics – Free to read on Kindle like Pride and Prejudice or Dracula
Free self-published books
Free JavaScript books
Free comic book day
Free fantasy and sci-fi eBooks which are worth reading
Free kids books ages 6-12
Free teen and young adult Kindle books
Best of the free romances books
20. Bibles of America
You can get a free Bible as long as you order it for yourself and not for someone else. You can also opt for other Christian texts. Bibles of America is well-recommended to those who are seeking some spirituality. They've given away over 1.6 bibles and over 3.1 million Christian books.
Bibles of America also offers a collection of free Christian eBooks for downloading.
21. LibraryThing
LibraryThing setup is similar to the Goodreads one. Instead of getting a free book by mail, however, you will get an e-book to review. E-books do have their perks as you usually get them straightaway.
LibraryThing also has free book giveaways for members. Winners are randomly chosen, and the giver pays for the shipping of the physical book.
22. US Constitution and Declaration of Independence
The US Constitution and Declaration of Independence are accessible for a good reason. It is a must-have for all Americans. Come and get your free copy!
It's good to have an available copy of it in preparation for the 60-question, multiple-choice Constitution Test. In states like Illinois, you must pass the Constitution test before you graduate or are awarded a GED certificate.
Free Books Near Me
So, you are probably asking, "How do I get free books near me?" Here are a few sites that you can check out:
23. FreeCycle
FreeCycle consists of local groups around the world, giving away free stuff. People are regularly giving away books that can range from old classics to new editions to random technical textbooks.
However, you just never know. What others may not like much may actually be your treasure. It is like Craigslist, but you can dig in here for free books.
24. Local Library Summer Reading Programs
How about your local library? Surely, there is something that you can find there. For popular books, you may have to join a long waiting list. However, if you are a regular visitor, you just may be quick enough to score some free reads that you will enjoy.
Some local libraries also host annual book sales where they sell books, videos, and cheap audio. On the last day, they'll sell you a paper bag, and you fill it. Sometimes, they'll just give away anything not claimed at the end of the book sale to get rid of it and declutter. As a frugal consumer, I usually go early when they start selling books by the bag.
25. Local Library Book By Mail
Many local libraries let you order free books by mail. In most cases, the "books by mail" services are for homebound residents who are physically unable to access the library. Examples of limitations can be a physical disability, visual impairment, or residents at a care facility or retirement home.
For example, Prince George's County Library offers this service and offers free shipping both ways. The New York Public Library is another one that lets you order free stuff online with free shipping. Prince George lets residents borrow library books, audiobooks, and free magazines.
See our list of library services for additional freebie ideas.
26. Neighborhood Book Banks Nearby
You can also ask around for book banks in your area. Visiting one to get a new book is a great idea. You also get to know your neighborhood better. Google "Book Bank" and your zip code to find nearby neighborhood book banks.
27. Craigslist
Craigslist is also a possible way to scour for free books. People are usually trying to sell cheap stuff that they don't want, but there is also a free section on Craigslist.
Some people may be willing to part with their old books for various reasons: a) They already have too many and decluttering during COVID, b) They are redecorating, and c) They are moving.
It is best to get yourself out there and search for free stuff on Craigslist.
28. Little Free Library
Visit the online Little Free Library to check out their map. Millions of free books are exchanged annually. There are over 100,000 libraries in over 100 countries.
You just might find free books near me for your child in your neighborhood little free library.
Free Cookbooks By Mail
For those who want to study how to cook, sometimes the expensive but beautiful coffee table books are challenging to collect. Scouring the Internet for recipes can be a hit or miss, as well. So, perhaps you want some free cookbooks by mail?
Cookbooks are popular! According to NPD, almost 20mm cookbooks were sold in the United States in 2017. Physical cookbook sales grew 21% in the first half of 2018, even with the popularity of eBooks.
29. Sun-Maid Recipe Booklet
The Sun-Maid Recipe Booklet is yours for the taking, not just in .pdf form as you may expect with free books these days. You may also be able to avail of the physical book to be delivered by mail to your home. You also get a choice between English or Spanish.
30. JIFFY Mix Recipe Book
JIFFY is sending a free cookbook by mail by completing a simple form. You must live in the continental US.
I highly recommend the easy cornbread casserole recipe. It's great for a party and can be made ahead of time. Here's the Jiffy recipe I use when I make ribs.
Order Free Books Online
When you order free books online, you will likely get an electronic copy. However, that is one additional free resource, which is better than nothing. Some of these free books are very educational. So, lack of financial resources can no longer be a reason for supporting your and your child's literary advancement.
31. Read Conmigo
Read Conmigo has some great reads from preschool to fifth-grade children. "Read Conmigo" means Read With Me.
It's an award-winning program that supports parents to read to their kids in English or Spanish. Since 2010, the program was created to provide teachers and parents free reading tools and resources to nurture a love of reading among students and children.
When you sign up, you can indicate if the primary language spoken at home is English or Spanish. You cannot get print copies, but you have access to thousands of online resources for your child. You can also periodically get free e-books to download.
32. NetGalley
The Net Galley is simply just that – an online compartment that contains some free books. Instead of artworks, you get a selection of pre-released books that you can get for free in exchange for an honest review.
It's an online connection for book publishers, reviewers, librarians, booksellers, media, educators, journalists, and bloggers. They assist publishers in the United States, UK, Japan, Germany, France, Canada, and Australia launch new titles and build awareness.
To check if a book is available to access, you must first be a registered user.
33. Free braille books
If you have a blind friend or family member, you may be interested in scouring free braille books. The site takes some children's books and publishes them in Braille format so that kids who cannot see will still be able to enjoy such fun stories.
Since 1997, The Braille Book Program has distributed over 318 popular children's books to thousands of blind children. Some of these books are still enjoyable to older readers.
To order free books online, the Braille reading applicant must be blind or have low vision.
34. Project Gutenberg
Project Gutenberg is a reputable resource of free books online. Its library has access to over 60,000 free eBooks. It provides access to online texts of classics, which have been brought to the public domain. Most books were published before 1924, in which the US copyright has expired.
You will not get these books by mail, but you do get a treasure trove of well-written classics. A reader can choose among Kindle eBooks and free epub for download.
35. ManyBooks
For free downloadable books that may also be read on the site itself, you can check out ManyBooks. The site adds free books online almost daily to it's over 50,000 classic and modern genre. ManyBooks has its own online e-reader that you can use; otherwise, it supports most e-reader formats.
A whole section is dedicated to children. You can find some entertaining goodnight stories that you can read from your tablet to your kids.
36. Hoopla
So, what is the Hoopla about? Hoopla provides over 300,000 free books, movies, music, comics, ebooks, audiobooks, and television. Your local public library offers this digital library as part of its online services. It allows you to borrow e-books using your library card. It's like a Netflix for public libraries.
It's a great place to get free books and other entertainment during COVID.
For use on a computer or laptop, you must have a supported Internet browser, such as Internet Explorer, Safari, Firefox, and Chrome. However, it seems that some versions of Chrome are still not supported. You can still check out the site to see.
You can also download Hoopla via the Apple App Store, Google Play, Amazon, Apple TV, FireTV, Chromecast, AndroidTV, and Roku.
Maybe younger adults are switching to services like Hoopla for free books and magazines offered by their public library? Individuals will use free library services to save money for a house or keep on budget.
Free Audiobook
For busy or audio learners, a free audiobook can go a long way. Audiobooks are not just for learning when you are driving, as it is popularly portrayed. Some books help you sleep, with their soothing reading and ambient noises.
37. Audible
Audible is certainly not a free service. This Amazon-based audiobook seller, however, offers a free trial. You will receive one audiobook for a free 30-day membership. Amazon Prime members can receive two audiobooks to get started.
Take advantage of that trial to listen to some free audiobooks. Moreover, if you have a Kindle Unlimited subscription, you can also get some free audiobooks that are part of that program.
You can listen to the audiobooks via your tablet, mobile device, Amazon Echo devices, and Apple Watch.
Free Books for Teachers
Teachers are always looking for resources to improve their instruction – at least the best ones do. Free e-books for teachers can certainly be helpful because they not only provide teachers with an improved way of teaching; they can also support a classroom by giving more reading materials.
A classroom library should always be expanding because young minds are hungry for new stuff. For online resources, the teacher can read aloud or print them out for the kids.
38. Book Bank
Book Bank is especially helpful if you teach at a Title 1 school. 70% of your students should also belong to lower-income families. It is understood that they may not have access to a lot of books.
The books that you can get are straight from the publishers. However, you may need to invest or find sponsors for the 75 cents required for shipping per book. You can probably look for sponsors during the summer or right before the summer break to get some books in time for the new school year.
The Book Bank free books for teachers, and students are only available while supplies last.  Check the site frequently for newly donated books.
How to Save Money on Books
Even if you follow all the tips mentioned in this article, getting free books of your choice is sometimes impossible. Free books offered by online stores and websites will always have a limited number of options available, and if you're looking for something extremely commercial, you might not find a free copy anywhere.
In these cases, there are ways to obtain these books at a much lower price than you would have to pay if you went online or to a bookstore. Use these tricks to get the best deals on books around you.
Used Bookstores
The best thing about used books is that your experience while reading them would be just as good as if you bought them new, though at a fraction of the original price. A quick Google search will show you the best used bookstores around you. Some thrift stores may carry books as well.
Used bookstores can buy books back from you when you're done. If you do not want to keep them and they are in good condition, you can sell them back to the same shops once you're done reading. Although you will not get the original price back, it will still be much cheaper than buying a brand new one.
Libraries
Another option for people who just want to read books without building up a collection at home is to check out the nearest library. Public libraries are completely free to use, and some might even have free memberships in certain areas.
This means that you can obtain a library card, borrow the books you want to read for a few weeks, read them, and return them for absolutely no money! Most libraries have an eclectic collection of books of all types of genres, so they are an excellent source of information.
Subscriptions
The problem with used bookstores and libraries is that they won't have the latest releases for you. This means that you might have to wait for months or even years before the latest offering by your favorite author shows up on the shelf. Not everyone is prepared to wait that long, so subscriptions can be a great idea.
With subscription services, you pay a small monthly fee to get the books shipped to you as soon as they are out. Subscription services also ensure that you get major discounts. This is a convenient option for people who purchase multiple books every month and on a regular basis.
Borrow and Exchange
Several universities, book clubs, and community events include meetings where you can meet other avid readers and exchange books with them. This will not only help you read more books for free but will give you access to new genres and first hand reviews from people who have read them.
Free Books by Mail Summary
Free books delivered by mail may just as well be delivered by the postal office or by email. Some of the sources cited above provide their free educational resources through their online readers. Others point you out to resources that have always existed in your neighborhood, but you have not yet taken advantage of it, like Little Free Library.
The crucial thing is that you can access free printed books, booklets, e-books, and audiobooks from a variety of resources. A lack of a budget is no longer a reason not to educate yourself and your children. Even if you do buy books from time to time, it is always good to supplement your reading list with free stuff.
So, what are you waiting for?
Explore some of the best online collections from classics to unpublished books. Get ready to write reviews to help out authors and help yourself get to know them.
Print out free resources for your children or your students. It is exciting how you can get free books because they typically cost a lot when you start piling them up in your online cart or physical shopping basket.
When you are done with the free books, try finding the best consignment shops nearby and using online apps to make some fast money.