If you are a low-income earner, you probably know that utility costs can take a big chunk of your income. This is even worse when your appliances are old and energy inefficient! What if you can get free appliances through a government or charity program? It can be a considerable reduction to your energy bills!
What happens when a refrigerator, freezer, heater, stove, or coffee maker goes out unexpectedly? Some of these appliances are a few to several hundred dollars. Having them replaced or getting new ones can be a sizable drain for low-income earners with a tight budget. Having a way to get free appliances or get the old ones replaced can seem like a blessing.
There is good news! The government gives free appliances to help low-income earners reduce energy costs.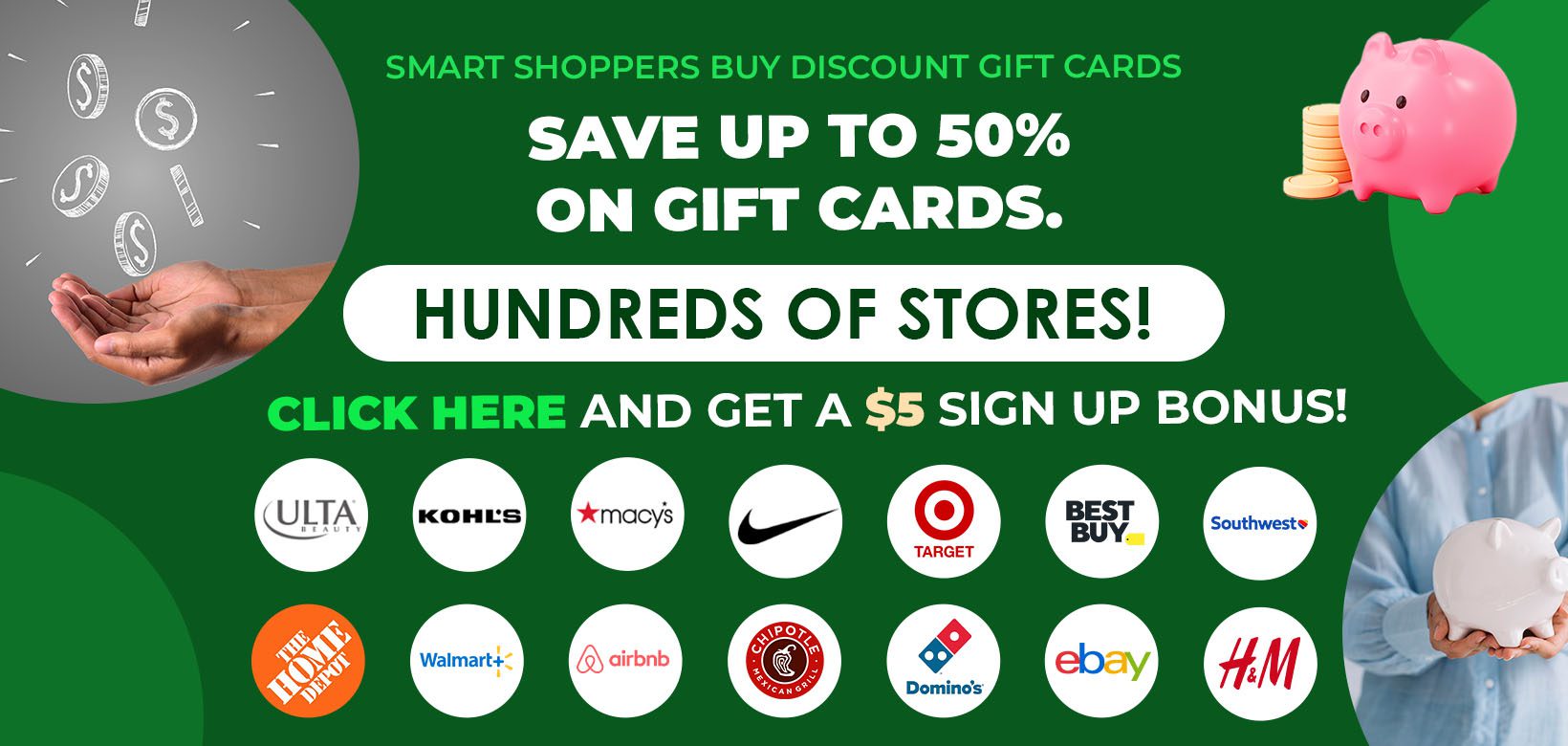 You may not believe it, but this has been happening since the 1980s. It's through the Low Income Home Energy Assistance Program, popularly known as LIHEAP.
The program is geared towards helping low-income, and disabled households meet their urgent energy needs. We'll tell you what the LIHEAP program is and how you can get free appliances through the program, and if you qualify.
Don't qualify? We'll also list a couple of places where you can get appliances for free or at least for a low cost. It's just in case you don't meet the LIHEAP qualifications.
How To Get Free Government Appliances Using Assistance Program?
It's possible to get some free government appliances. You just need to know what you need to qualify.
As expected, the federal government has required a household income that does not go over 60% of your state's median income to qualify. You must check the data regularly because the requirements may change, such as the median income.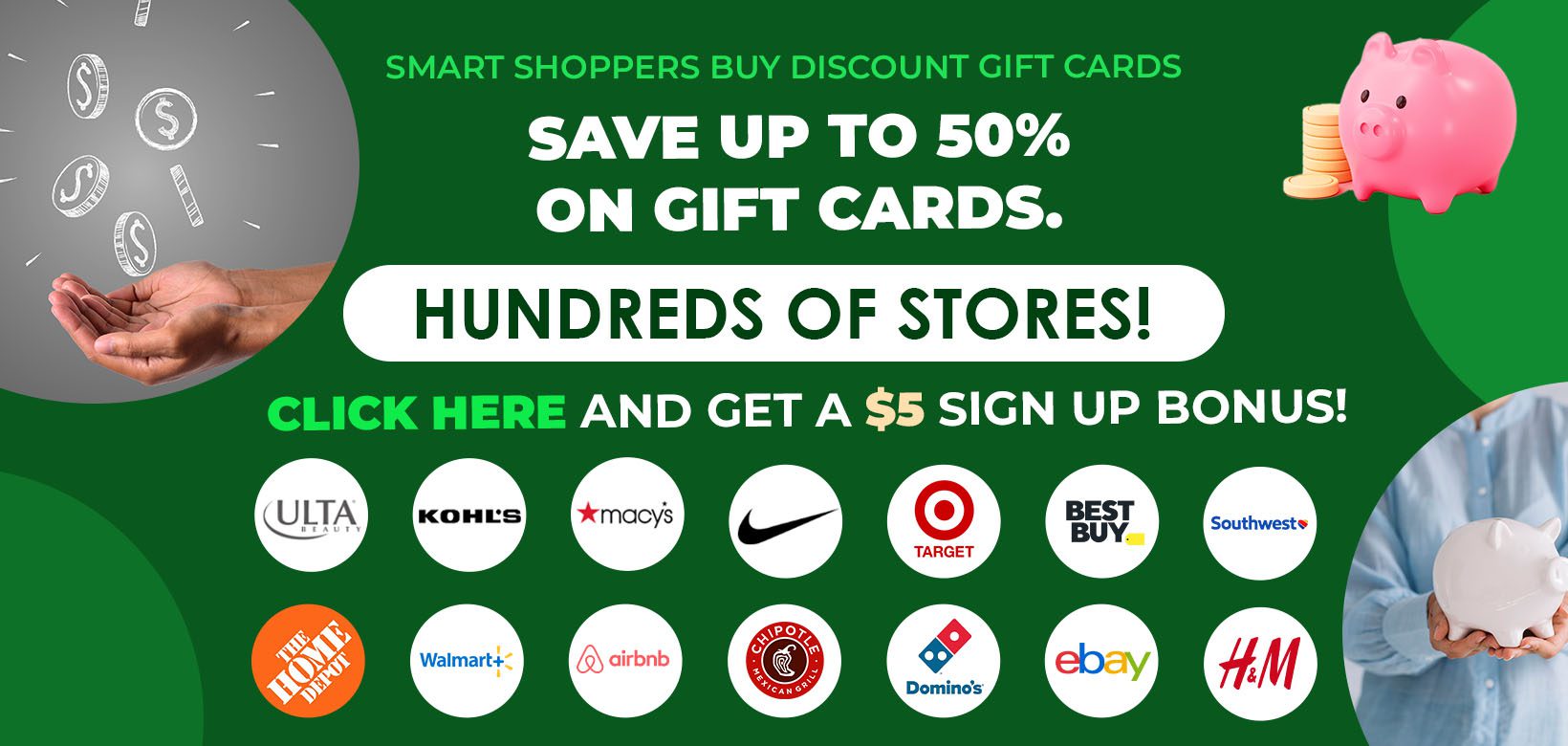 Because you must prove your income, you'll need to come with the following documents when applying:
Proof of income (pay stub/slip)
Utility bills (most recent copies)
Unemployment documentation, if applicable
Pension funds, if applicable
Social Security
Even if you are eligible, there is still a chance you may not be given free appliances. Many people are trying to qualify for the program just like you. The government will look for homes that have the most energy savings and family size. It may consider homes that have the elderly, children, and the disabled.
While the competition will be tough, it is still better than not trying and giving up right away.
How to Get Free Energy Efficient Home Appliances?
Per a 2016 ACEE study, low-income families spend 7.2% of their household income on utilities. It is over three times what higher-income families spend! The need for low-income earners to get free energy-efficient home appliances cannot be overlooked.
The government seems to have read between the lines and understands the need. To that end, there are several government-sponsored programs geared towards helping low-income and disabled families transition to energy-efficient appliances without paying a dime.
One such government program is the Low-Income Home Energy Assistance Program (LIHEAP). Over 6 million low-income households benefit from this program each year.
The program swaps your old and less-efficient appliances. In return, you'll receive brand new and free government appliances that are more energy-efficient.
The program can replace your refrigerators, install or insulate water heaters, weatherproof your abodes, and if you are lucky enough, pay a small amount towards your energy bills. All these benefits at no extra cost!
But there are rules to the program. Many people apply for assistance through the LIHEAP program annually. You may end up joining the waiting list if they run out of money before knocking on your door.
So, what is the LIHEAP program, and where does it obtain funding? That leads us to the next point.
What is the Low Income Home Energy Assistance Program (LIHEAP)?
Since you have been looking for energy-efficient appliances that you can get for free, you should check out the Low Income Home Energy Assistance Program (LIHEAP).
The LIHEAP program is run by the Department of Health and Human Services. It has been around since the 1970s. It specifically targets low-income families, particularly those who have children, seniors, or disabled family members.
The program is designed for families that use a big chunk of their budget to pay for energy bills. LIHEAP recognizes that such families need assistance and ways to cut expenses drastically. They help by providing free energy-efficient appliances.
In 2019, the program was granted over $3 billion to help families save money on a low income. It seeks to bridge the gap between usage and what a family can afford.
Here is a list of state and local agencies to apply for LIHEAP free appliances.
Who Can Get LIHEAP Free Appliances?
Does being a low-income family automatically get you to LIHEAP free appliances? No, because several other qualifying families will be competing for similar programs.
Who generally qualifies for a free LIHEAP appliance?
Household income cannot exceed 60% of the state's median income
Household income cannot be more than 150% of the federal poverty guidelines
The federal poverty guidelines and the state median income adjust annually. See the Federal Register for the updated state poverty guidelines.
You'll need the similar documents listed above under the government appliance assistance program. The required documents include utility bills, paystub, unemployment certificates, pension funds, and social security. The more documents, the better!
How Does LIHEAP Verify Someone's Income?
The required documentation is important because LIHEAP will use everything to verify your income. LIHEAP will also want to know if you are the family's sole provider. There will be an emphasis on household income instead of individual income. They will want all the documents required for everyone living in your house.
What Services Does LIHEAP Provide?
The Low Income Home Energy Assistance Program (LIHEAP) specifically targets people who need assistance with their energy consumption.
The program isn't looking for families wasting energy but instead needs money to fund necessary energy use and efficiency.
How does LIHEAP try to help?
The primary source of help is by providing LIHEAP free appliances to those in need. However, the program also assists in other ways which vary by state, such as:
Bills – heating and cooling bill assistance
Energy crisis – Cases such as utility shutoffs
Weatherization – Low-cost home improvements that lower your utility bills and make your home more energy-efficient, like water heater insulation
You can then see that LIHEAP's support to the low-income family is holistic. It will provide you with appliances and help reduce the burdensome when using government appliances.
Where to Find Free or Cheap Appliances Online?
The government and its departments are not the only sources of free appliances and furniture.
Here are a few places where you can get some free stuff.
Facebook Marketplace
The Facebook Marketplace is a prominent place where you can buy and sell stuff online. You may think that only used products get sold here, but new cheap stuff is also available. It becomes an easy way for sellers to find an audience within their area, especially for large appliances.
Some people give away unwanted as long as you are willing to pay for the shipping. That obviously won't work for large appliances like refrigerators and freezers. Luckily, Facebook Marketplace lets you get giveaways nearby and haul away with a pickup truck.
Though, don't get too excited. Some people mark their wares as free when they really want people to click their listings. I have fallen for this a few times. When I read the description, I noticed that they're actually trying to sell what I thought would be free appliances near me.
Freecycle
The Freecycle is a network with a purpose. It serves as a medium between givers and receivers that comprise over 5,000 groups and over 9 million members worldwide. It's people who no longer need their belongings offer them on Freecycle; this includes appliances. For example, you'll find some estate sale clean-out services offering all the remaining stuff for free vs. tossing it in a dumpster.
The goods are offered entirely for free to those who want them. Low-income families or anyone can get free stuff.
Freecycle's mission is to recycle and repurpose items. They try to reduce the stuff in landfills that cause problems for the Earth. Getting free stuff on Freecycle serves a dual-purpose.
If you are interested, go to the Freecycle website and search for active Freecycle groups near you. It's considered one of the best charities that help with appliance recycling.
eBay
Most people don't think of eBay when looking for free appliances and furniture. However, you may find some cheap appliances online on some local listings.
Though it's not a natural place to find appliances, the eBay mobile app makes it extremely easy to list your stuff for free. Because of this, some people take the lazy way and list their stuff cheap or free just to get it out of their house.
If you don't want to compete against other buyers, it is best to choose the "Buy Now" option instead of bidding.
When choosing cheap appliances from eBay or alternatives, make sure the machines are in good condition. If they are not, you may end up spending more money on repairs or your energy bill. You could be worse off if you are not careful.
Craigslist
If you are considering eBay, then you should consider Craigslist, too. The popular online classified site is home to an unlimited amount of goods that you can buy for low prices. Though, there is a section to get free stuff online without paying a penny.
If you're searching the net on how to get free used appliances, then Craigslist may be your answer. People are getting rid of large furniture when moving, hot tubs, hay bales, dirt, scrap metal, patio furniture, and more.
Ensure that you practice all the Craigslist precautionary measures that you are advised to follow even with regular purchases. Always consider the possibility of a scam in the making.
Who would scam people who want free stuff? Bad guys, of course. Get someone to accompany you to the pickup site. It works out because you'll likely need someone to help you carry the heavy items onto your truck.
See our guide on the Best Other Sites Like Craigslist for Free Stuff.
Where to Find Cheap or Free Appliances Near Me?
If you want to know more charities that help with appliances, check out our list below.
Salvation Army
The Salvation Army understands people's need to get back on their feet. The organization helps in the following ways:
Provide you with a selection that isn't exactly low-income-free appliances but cheap enough to almost feel free.
Provide vouchers to help you buy your appliances at very low prices from their distribution centers.
Help you get back on your feet in several ways, such as helping you to set up a home or become gainfully employed. The Salvation Army also has homeless shelters for those who do need some extra help.
The Salvation Army has over 150 years of experience and distribution centers across the United States to help those in need.
Habitat For Humanity
When you hear "Habitat for Humanity," you think of volunteers building homes for the most impoverished families and communities. The organization does that and more. It is also focused on providing free appliances and furniture for those who need extra assistance. The program is a way to save money on a house on a low income.
Habitat for Humanity wants everyone to have a decent place to live. So, they either donate the appliances or sell them for a small fraction of the actual price.
Furniture Bank
The Furniture Bank Association of North America knows that owning a home is one thing, but furnishing it is another. It is challenging for a low-income family even to find a home to live in.
Furniture Bank stops several thousands of pounds of furniture from ending up in landfills each year. Unlike a nearby consignment shop, the Furniture Bank isn't a store that buys used furniture for cash. Instead, generous donors put it back into the community and give second-hand furniture a new life.
The Furniture Bank provides another way of furnishing your home for free or for a low-cost price when accounting for delivery. They generally accept mattresses, chairs, tables, small and oversized couches, kitchenware, small appliances, and more.
To be sure, check out their site and see if there is a Furniture Bank near you.
St. Vincent de Paul
The Society of Vincent de Paul (SVP) is yet another place to check for free appliances. As its name suggests, the SVP is a Catholic organization. It has an international reach and has been active since 1833. It provides over $3 billion worth of services and goods across the US and helps over 5 million people annually.
St. Vincent de Paul operates much like the Salvation Army and Habitat for Humanity. It provides support in various ways, ensuring that more people can get the help that they need. Like the other charities that help with appliances, the SVP invites volunteers, donors, and recipients alike. It is like a bridge between giver and receiver.
Appliance donations they accept include freezers, refrigerators, ranges, washers, dryers, and washers. Even though you cannot get cash for your old refrigerator, SVP will haul it away for free and give you a donation receipt.
Churches
What about the local church that you attend to? The church administrators should know just how you can get some low-income or free appliance and furniture alike. They are experienced in receiving donations and rationing them to those who need them.
Are you hesitating because you have not gone to church for a while now? Don't worry. Those who know how to do their job well in churches know not to judge. They should be okay with helping without judgment.
Scratch and Dent Appliance Outlet Stores
If you don't qualify for any of the free stuff, then go for low-cost appliances.
However, there are times when the appliances are used and feel used. It means that you may not be saving money. Why? Because you will end up paying for repairs or high energy costs.
The best option is to buy from scratch and dent appliance outlet stores. These are stores that sell like-new appliances except for a few physical blemishes, like a scratch on the side of a freezer. The main parts are working properly, like the motor. You also get them at a bargain.
Here are some possible places to visit for scratch and dent appliances.
American Freight (formerly Sears Appliance Outlet)
Lowe's Appliance Outlet stores
What are the Best Apps to Find Free or Cheap Appliances?
If you don't have time to drive for free or cheap appliances, you may want to take advantage of some apps. These are the best apps for finding cheap appliances.
Unlike most items listed on the resale platforms, appliances are not the easiest things to flip for a profit. Most people just want you to haul them away quickly! Furniture is generally not an appreciating nor income-producing asset.
Varagesale
Varagesale is an app that can connect you to the best cheap appliances. It will present options within your local community. It is like an online flea market.
Just like most apps, it is easy to use. Consider connecting your Varagesale account to your Facebook account to confirm your identity on the platform.
The promise of an extensive array of very cheap items online will draw you in more. Use the search feature to find bargains on resale goods efficiently. You can even find some refurbished furniture to complete your small bedroom on a budget.
OfferUp
Anyone who reads Frugal Reality knows I'm a big fan of OfferUp. It is a place where you can buy cheap appliances and other stuff. There are over 44 million users who spend more than 20 minutes per day using OfferUp annually. Frugal consumers love using this app as a Craigslist alternative.
You likely don't have to worry about the shipping costs. In most cases, you'll land up meeting somewhere and picking it up yourself.
How to Lower Your Energy Bill?
There are many ways to lower your energy bill. It is not just about turning off the lights whenever you leave the room. However, many invisible culprits are slowly (and even quickly) draining your energy and taking money out of your pocket. Energy bills can surprise you in the worst way.
What are the seven steps to lower your energy bill?
Check for leaks and cracks
Take a look at the heating and cooling systems in your home. They are the worst sources of headache. One of the ways to prevent waste is to check any leaks and cracks. Heating and cooling can easily escape through another route. It also means actively checking if windows and doors are sealed and closed.
Programmable thermostat
A programmable thermostat allows you can make adjustments when your family is home or away. If your family can make do without a central heating or cooling unit on all the time, then turn them on only when needed. Set your thermostat a few degrees higher in the summer and lower in the winter.
Set refrigerator temperature
Set your refrigerator at its optimal temperature. Your freezer should be at 0 to 5 degrees (F), while your main refrigerator should be 38 degrees. These are the best temperatures for keeping everything fresh, but also, your refrigerator will not be working too hard. When your refrigerator works too hard, it means higher energy bills.
Upgrade to LED lights
Use energy star bulbs to save energy. These are fluorescent and LED lights that can easily brighten your rooms, anyway. Incandescent bulbs are dimmer and drain more energy. So, don't think that the darker your light is, the more you are saving.
Install dimmer switches
Install dimmer switches if your budget allows it. Though, the best way to save money on your energy bill is to turn off your lights when they're not needed.
Smart Power Strips
Use smart power strips to ensure that your appliances are not draining energy in trickles. They detect when a device is in standby mode and not being used, so they cut off the power.
Alternatively, unplug items when not in use (e.g., television or your old VCR). Of course, appliances such as refrigerators must be constantly on. However, this is not the case with your other home electronics.
Don't wastewater
Check your water. You may think this is an entirely different bill you are dealing with.
While that is true, power usage can also affect your bill. For example, not all clothes need to be washed in hot water. Most detergents can clean clothes in cold or slightly warm water. Also, be aware of your drinking water temperature or when you're filling up a bucket; you don't necessarily need hot water.
Here are some additional simple tricks to reduce your energy bill.
Turn Off Unnecessary Lights
While this might seem like an obvious method, you might be racking up dollars on your energy bill if you leave a room without turning off the lights.
While switching to LED lights is a more deliberate way of saving on energy costs, just turning off electrical equipment when not in use is a free method to reduce your energy bill.
Another thing you can do is use as much natural light as possible. If there are places in your hours where you normally hang out, eat, or read, creating these areas near a large window or a balcony can ensure that you use as much sunlight as possible during the day.
You can also decide to switch to task lighting, which is a great way of only lighting parts of your house that you're currently using. Lamps and counter lights are excellent examples of this method.
Unplug Electronics
Just switching off your TV with the remote or leaving the microwave plugged in while not in use can take up a significant share on your energy bill. Even if the screen of your TV is not on or the microwave is not in use, these appliances are still consuming standby power.
When you're away at work or you're going to bed, unplug all the electronics in the house that are not going to be used for those specific hours. You might find your energy bill decreasing significantly once you start following these methods.
Speaking of electronics, keeping your air conditioning on at all times also racks up energy costs. If you're not going to be home all day, try turning off the air conditioner when you leave. A little bit of discomfort for a short amount of time can save you a lot of money in the long run.
Using a power saver mode on your air conditioning that automatically turns it off when the desired temperature is reached can also help.
Here are some additional simple tricks to reduce your energy bill.
Get Free Appliances for Low-Income Families Summary
Utility bills are a huge burden to low-income earners. It is even worse for those who use old and less efficient appliances. A program like LIHEAP helps low-income earners and disabled households get free appliances at no extra cost. To get assistance through this program, you will have to qualify as a low-income earner per the program's criteria.
Qualifying doesn't mean that you will get help right away because many families compete for the same assistance. But don't give up; you might be among the lucky ones this year!
If you don't qualify for LIHEAP, go ahead and try finding free to low-cost home appliances at any of the places listed in the article.
In the meantime, try to use the seven steps discussed above to lower your utility bills. Remember, lowering your monthly cable bill and home security bill are also considered utilities.
Hopefully, LIHEAP will knock on your door soon, or you will find a low-cost alternative.