There are many benefits to having fully inflated tires, with safety being the number one reason. Due to underinflated tires, approximately 1.25 billion gallons of gas, or 1% of total consumption, are wasted annually, according to the U.S. Department of Energy.
Tires can lose 1-2 pounds per square inch (psi) per month. If all four tires are underinflated by ten psi, it would cost an additional 31 cents per gallon and affect fuel economy by about 10%. You should be able to search and find free air for tires near me.
Free air pump for tires nearby isn't as typical as it was one-to-two decades ago, but not impossible. You just need to look a bit harder nowadays.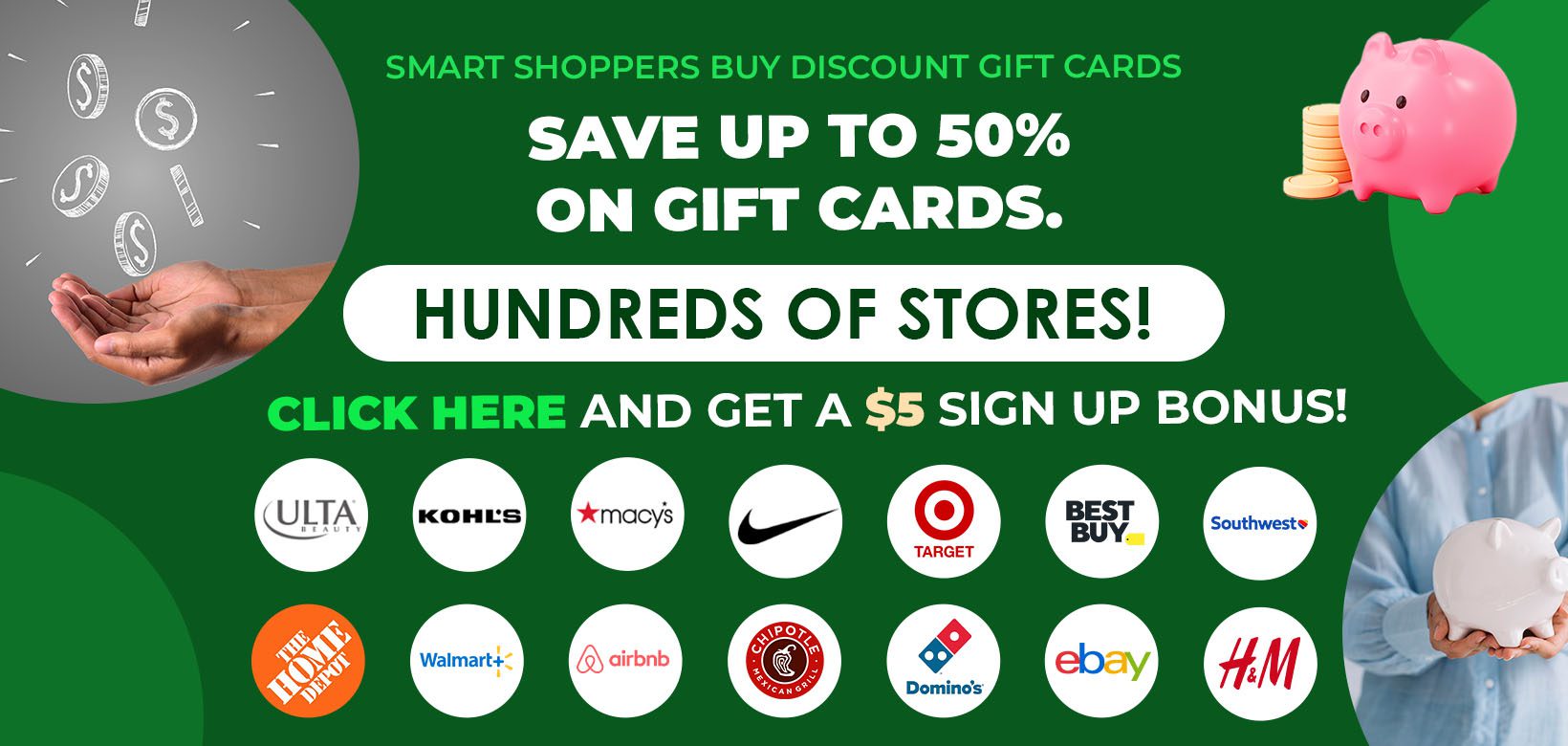 By law, some states and cities require gas stations to provide free air. If not, it usually costs about 50 cents per tire to use an air compressor at a gas station. Some gas stations with air compressors will charge a flat rate based on time used.
Low Tire Pressure Symptoms
Tire looks deflated and flatter on the bottom
Tire feels unusually soft
Car tire pressure monitoring system light is on
Tire is squealing when you make turns
Decrease in fuel efficiency
Under-and-over inflating the tire are both dangerous. Overinflation is dangerous because it causes the tread and sidewall to become harder than recommended. Underinflation causes faster wear and worse gas mileage per gallon.
What are the results of over-inflated tires?
Uneven tire wear
Reduced traction
Reduced performance
Harsher and more unstable rides
It's still safer to have high tire pressure vs. low pressure. Look at the sidewall of your tire for the recommended tire pressure.
Benefits of Proper Tire Inflation
Saves money on fuel
Reduce CO2 emissions by less rolling resistance
Shortens braking distance
Less likely to collapse at high speeds
Tire tread wears more evenly
Extend the life of the tire
Do tires lose air?
Yes, tires tend to deflate by about one psi (pound per square inch) per month. You should check your tire pressure monthly or more often during drastic changes in temperature.
How to Fill Tires With Air at Gas Station With Air Compressor
Determine how much air is required in each tire – most tires need 30-35 pounds per square inch for sedans and more for trucks.
Buy a tire pressure gauge – They are available at most retail stores for $5 for a basic tire gauge to over $20 for a digital gauge with features. Keep the pressure gauge in your glove box of the vehicle, so you always know where to find it.
Check the current pressure in your tires – check if the pressure matches the recommended psi per the manufacturer. Only measure when the tires are cold or "room temperature." The pressure gauge will not be accurate if the tires are warm to hot. It's recommended to check your tire pressure early in the morning when it's cool, and the sun hasn't started shining and heating the rubber.
Find an air inflator for car tires – the easiest way to regularly put more air in your tire is by owning or borrowing an automatic air compressor. An alternative to an automatic air compressor is to use a bike pump to inflate car tires. It can get the job done, but it will take longer and will give you some exercise pumping.
Search for places to put air in tires near me – places like gas stations, convenience and corner stores, grocery stores, tire stores, and related. Usually, the outer perimeter has air dispensers with or without a coin slot.
Check the pressure while filling – If the tires are running low to flat, it may take several minutes to pump each of your tires. Regularly check the psi, so you don't over-inflate each tire.
Reduce the pressure of slightly over-inflated tires – Use the small nipple on the back of the air pressure tool to release the air.
Replace the valve cap – The valve caps are easy to lose and forget to put back onto the tire. Consider putting each cap in your pocket, in a container, or a Ziplock bag on windy days, or place them in a secure and memorable location.
How to get free air at gas stations hack
Before filling up, ask the attendant or gas station owner if you can pump some air in your tires for free with a fill-up. Most gas stations with an air compressor will waive the fee if you purchase gas.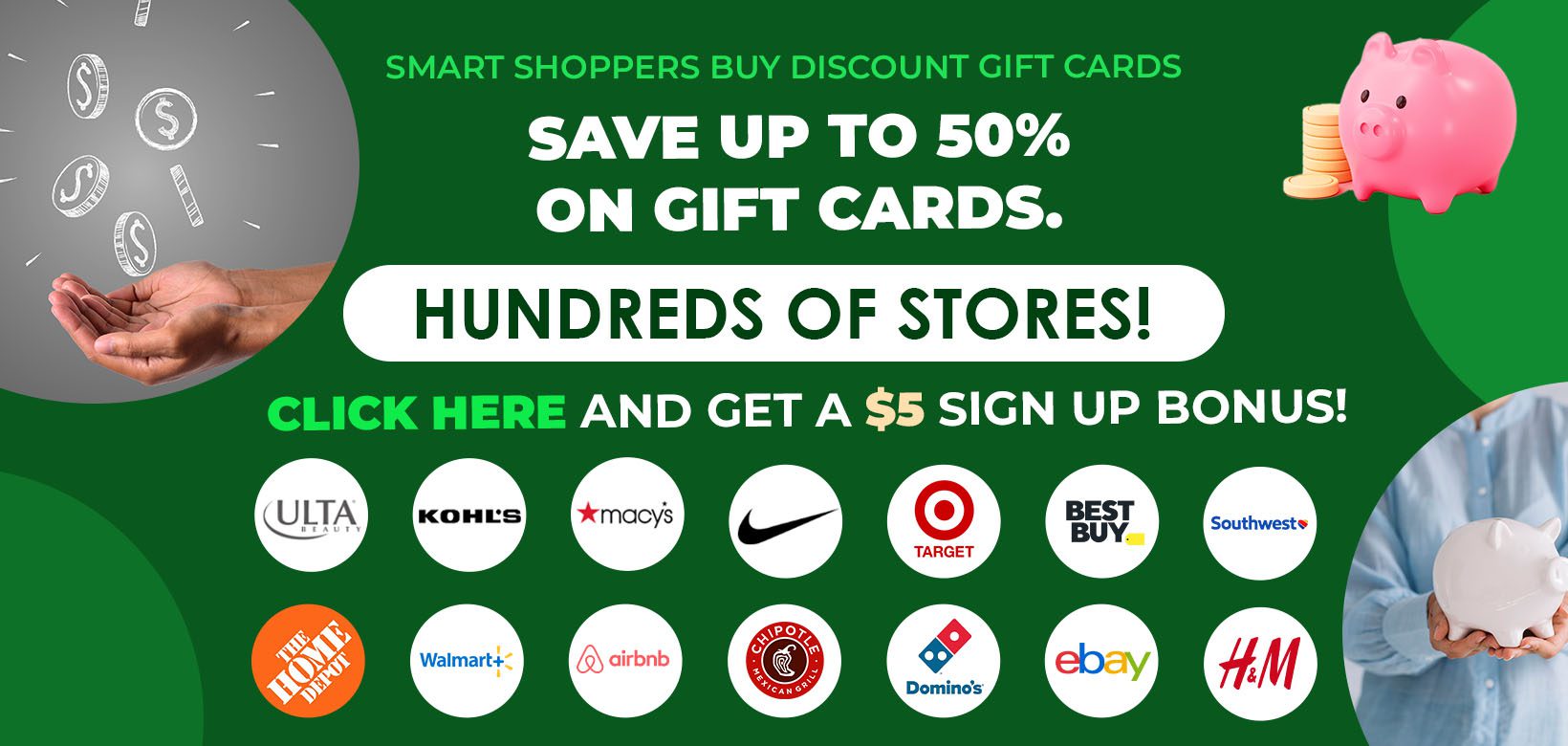 How to Fill Tires With Air at Gas Station With Air Compressor Video:
Low Tire Pressure Light But Tires Are Fine
Most newer cars include a Tire Pressure Monitoring System (TPMS) that monitors pressure sensors. The sensors are located within the tires or use other vehicle sensors to warn when tire pressure is below the minimum safety and acceptable levels. According to the National Highway Traffic Safety Administration, TPMS is projected to reduce annual injuries due to vehicle crashes by around 8,500, when all passenger vehicles are equipped with the tire monitoring system.
Surprisingly, Shrader International, who makes tire inflation valve systems, found that 42% of drivers surveyed were unable to identify the low tire pressure warning light within the vehicle display.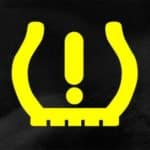 During the change of seasons, my tire pressure monitor tends to come on. There have been several instances where I brought my car to Discount Tire, and they said the pressure is excellent or within one psi of recommended. I always bring my car to get the tires checked by a professional when the indicator light is so my family and I are safe while driving.
How to Reset Tire Pressure Sensor on Your Vehicle.
After a few times, you will learn how to reset tire pressure sensor on your vehicle. Every manufacturer has a small twist on how to reset the sensor. This video gives you an overview of how to reset the tire pressure sensor for a standard vehicle and also explains how some other manufacturers differ.
Free Air for Tires Near Me
It gets harder by the year on where to get air for tires near me. Many gas stations charge $1-$2 to use their air pump to make some extra money instead of providing a free service. Unlike in the past, most air compressors now accept credit cards. People rarely carry around quarters in our technologically trending cashless society.
1. Free Air for Tires Gas Station Near Me
Most people look to refill their tires at a gas station nearby. What gas stations have free air?
Usually, locally-owned and regionally operated gas stations still offer free air for tires. You can rapidly find where to get air for tires nearby using this free map on FreeAirPump.com, based on your location. The map is populated by user-submitted places where you can top-off your tires nearby.
Gas station with air compressors rarely has a tire pressure gauge attached. You'll need to know your own tire pressure gauge unless your car dashboard has a built-in tire pressure monitoring system (TPMS) on the information display.
What is Ideal PSI for Tires?
Automobile manufacturers usually recommend between 30-35 psi. Though, ideal doesn't mean correct. The proper psi for tires is found in the following places:
On the tire – embossed on the rubber tire itself
Sticker in the door jamb – recommended psi for front and back tires
Trunk lid – manufacture sticker
Fuel door – inside the door flap
Owner's manual – physical booklet included with purchase or search for online vehicle owner's manual
2. Convenience and Grocery Store
Below, we list around 2600 regional convenience stores in the US where you'll find where to put air in tires for free nearby.
Rutter's
Rutter's has 75 locations in Maryland, Pennsylvania, and West Virginia. The regional brand offers free air for tires to build customer loyalty.
Royal Farms
Royal Farms has over 205 locations in Delaware, Maryland, New Jersey, Pennsylvania, and Virginia. The privately-owned convenience store and gas station offers free air to fill your tires.
WaWa
Wawa has over 750 convenience stores, 500 of which are gas stations in Delaware, Florida, Maryland, New Jersey, Pennsylvania, and Virginia. The privately-owned gas station and convenience stores offer surcharge-free ATMs and a 24/7 free air pump for tires. Unlike other gas stations, you do not need to ask the attendant to turn on the free air compressor.
Sheetz
Sheetz has about 600 locations in Maryland, North Carolina, Ohio, Pennsylvania, Virginia, and West Virginia. The family-owned chain of coffee shops and convenience stores is a destination for a car wash with free air for customers.
Gate Gas Stations
Gate Petroleum has about 200 locations in South Carolina, North Carolina, Georgia, and Florida. The Gate gas station and convenience stores is a great place to put air in tires nearby.
QuikTrip
QuikTrip has over 800 stores in Arizona, Colorado, Georgia, Iowa, Kansas, Missouri, North Carolina, Oklahoma, South Carolina, and Texas. The QuikTrip convenience and gas station locations have competitive fuel prices and is where to put air in tires for free.
3. Rest Stops in Florida
Most rest stops in the state of Florida have free air for car tires. There are 53 rest areas in the state of Florida and great spots along the expressway to refuel. They are open 24/7 and maintained for comfort and convenience. All the rest stops are generally equipped with phones for emergency use if you are experiencing car trouble or a flat tire.
4. Wholesale Club Benefits
Your wholesale club memberships come with more benefits than just buying cheap stuff in bulk. Some of the benefits include low gas prices, travel services, eye care, photo development, auto buying program, cheap tires, and more.
Costco Wholesale Club
Costco offers free lifetime inflation pressure checks. When you purchase or have Costco install your tires, it includes a lot of free maintenance. The Costco benefits include free lifetime pressure inflation checks, repair flats, and even rotate your tires for their life.
Sam's Club
Sam's Club is where to get air for tires for its members. Another membership benefit is they will repair a flat tire even if the tire were not purchased or installed by Sam's Club.
Sam's Club All-in Tire Installation comes with a 24-hour emergency roadside tire service. You'll receive the roadside assistance phone number with your installation paperwork.
BJ's Tire Center
BJ's Wholesale Club will rotate, rebalance, repair flat, and offer free tyre air and inflation checks for the life of the tire.
Even if you didn't buy the tires at a particular club, but a member, ask the tire center to check your tires for replacement, and they will likely check your pressure for free. Warehouse club membership has its benefits.
5. States Require Gas Stations To Have Free Air
Both Connecticut and California require gas stations to provide free air to automobile drivers. In the state of Connecticut, it's illegal for motorists to pay for air during business hours.
Though in California, you are required to be a paying customer to receive free air. The gas station is allowed to charge you for air to fill up your tires if you don't buy fuel.
In some cases, you may have to go in the station or convenience store and ask the attendant to turn on the air compressor.
Do bicyclists get free air at gas stations too in California?
California law says, "every service station in this state to provide, during operating hours, water, compressed air and a gauge for measuring air pressure to the public for use in servicing any passenger or commercial vehicle…be made available at no cost to customers who purchase motor vehicle fuel."
Based on California law, bicycles are not entitled to free air for their tires. But, I would guess, if you ask to use air for bike tires, they will say yes, especially if you buy something from the convenience store. Instead of paying $1.50 for air, buy a power drink or energy bar for the ride.
6. Cities Require Gas Stations to Provide Free Air
Cities, like Baltimore, have laws that require gas stations to provide free air for tires. According to StreetView, there are potentially 91 gas stations with air for tires within the city.
In the "Motor Fuel Service station Facilities" section with subsection titled "Free Services Required," it says, "After January 1, 1980, every retail dealer licensed under this subtitle who opens a new motor fuel service station shall provide free of charge to patrons the following: …(3) at least one air pump for tire inflation in good operating condition and accessible to patrons; and…"
Using the Free Air Pump map will help you find a gas station with air for tire nearby.
https://www.freeairpump.com/map/
If you live in Baltimore, or on the outskirts, you don't have to look far for a free air pump for tires near me.
7. Pump Car Tire With Bike Pump
People for Bikes Foundation survey said almost 104 million Americans rode a bike at least once in 2014, about a third of the US population.
With nearly a third of the US population riding bikes, there is a chance you or a neighbor has a bike pump. There may not be an alternative way to inflate your tire when you arrive at your car in the morning and see it's flat. You can use a bike pump to inflate car tires. Desperate times call for desperate measures!
A manual bicycle pump will slowly fill your tire vs. an electric bike pump. Pumping with a bike pump will likely take time and be tiring, but you want to get within five psi of the manufacturer's recommendation before trying to drive the car. Don't forget to replace your valve caps and screw them on tightly before driving off.
Consider an electric bike pump that plugs into 12v power and cigarette lighter. It will take about 1-3 minutes to inflate your tire, depending on the degree of underinflation.
Our recommended floor bicycle pump is the AerGun X-1000
Another place to get free air for your tires nearby is where you get oil changes. All the quick service oil change places near me check my fluids and put free air in my tires for free.
If you go to a regular mechanic for oil changes, you can still stop by, and they will likely check your tire pressure for free. They know regular customers will be back for routine maintenance or mechanical service. Refilling air is a loss leader that only takes a few minutes. It's good business to build loyalty.
National oil change chains include Jiffy Lube and Pep Boys. They are likely to offer free air for your tires if you stop by and kindly ask to use their inflator.
9. New Tire Shops in the Area
You can easily search and find tire shops near me for purchase, repair, and maintenance.
If you've replaced any tires on your vehicle, visit the tire shop in your area that sold them to you. You can ask the shop for a tire inspection and have them check if the pressure is correct.
If you suspect the tire is under-inflated due to a leak, then they can likely patch the tire. Some shops would offer free patches if you purchased the tires from them. If not, the average tire puncture repair costs between $10-$20. It can cost more if it's a side wall repair, like $30.
It's recommended to take your car to a professional who regularly repairs tires. Do not attempt to fix it yourself to save money. There is very little money to save. Do not try to use Flex Seal on a tire.
National and regional tire shops in your area:
Discount Tire
Discount Tire will check the air in your tire for free and top it off. They perform this service free of charge without you even getting out of the car!
Find your local Discount Tire nearby. Discount Tire has over 1,000 locations in 35 states. I have always found them to be the cheapest or almost the cheapest for tires.
Pull up to the bay that has the "air check" sign, and the tire technician will come out and check your tires. Regardless, if you are a customer or not, they will check and refill the air to the factory recommended pressure for free. If you have a preferred pressure, they will adhere to your direction.
Just Tires
Just Tire will check the pressure for all four tires completely free of charge. There will perform the following:
Check tire for under or over inflation
Check for premature wear due to improper inflation
Leaks if it's seriously low
Inflate the tire to the proper PSI, per the vehicle's manufacturer recommendation
Pep Boys Auto Service & Tire
Pep Boys operates over 930 locations in 35 states and Puerto Rico. They are a good place to bring your vehicle for a free tire air check nearby in over half the states.
National Tire and Battery
Tire Kingdom and National Tire and Battery (NTB), owned by TBC Retail Group, has over 700 locations in 26 states. Bring your car or truck to any NTB store for free tire inflation.
Firestone Complete Auto Care
Bridgestone has over 1,700 locations throughout the United States under the brand names Firestone Complete Auto Care, Tires Plus, and Wheelworks. Firestone Auto Care will adjust the correct tire pressure for free.
Atlantic Tire
Atlantic Tire, a regional tire shop, has four locations in North Carolina. They will check your air pressure for free without an appointment.
Are patched tires safe to drive?
Yes, tire patches are safe to drive for a long time. A good plug-patch repair job should hold air indefinitely in the tire.
You should never patch each tire more than once. More than one patch can potentially cause blowouts and affect your speed rating. A speed rating indicates the ideal speed a tire can safely maintain over its lifetime.
Is there a difference between a plug or patch on a tire?
A plug is simply a wedge that's kept in by the road but being pushed outward by the air pressure within. For a patch, once the tire is off the rim, you affix the patch on the inside to seal the air.
10. Car Wash Benefits
Many hand wash and automatic nearby car wash locations offer free air pumps for tires near the free vacuums. The local car wash near me has benefits, including a free machine that cleans car mats, free self-service vacuums, and a place to get air in the tires. It's all self-service and free for customers paying for a clean car wash.
11. Car Trunk with Air Pump and Sealant
Many car manufacturers have replaced the spare tire with an air pump and sealant. They've done this to reduce the weight of the car, hoping it will increase gas mileage. In 2018, only about two-thirds of new cars came with a spare tire. Some manufacturers instead installed run-flat tires. Other manufactures equipped each vehicle with a sealant kit and an air compressor to fill car tires.
A spare tire and jack weigh at least 30-40 pounds. According to the Huffington Post, your annual gas bill for your car will add $31.32 for every additional 100 pounds.
Investopedia estimates for every 100 pounds of weight in your car you'll reduce gas mileage by up to 2% or an extra 6 cents per gallon.
Know if your car has comes equipped with a spare tire or an air compressor or nothing. Don't assume it comes with either. Be vigilant to make sure your spare tire undermount is still there. My wife once had a flat tire but found out she had a stolen spare tire when AAA arrived to help her replace it.
It's easy for a thief to go under your SUV and steal the spare tire undermount.
Some dealers offer spare-tire kits that include a lug wrench, jack, tire, and air compressor for several hundred dollars. It can be a negotiating point when buying a new or used car at the dealership.
Make sure the air compressor in your trunk also includes an accurate tire gauge.
12. Credit Cards with Free Roadside Assistance
Most people chase the best travel hacking credit cards for the miles and points. But, travel hacking 101 doesn't tend to teach cardholders about the other essential perks. Hidden perks include credit cards with free roadside assistance.
Travel credit cards with free roadside assistance offer free towing or flat tire replacement during emergencies. Amex is cutting its roadside assistance in 2020, but Chase credit cards still offer valuable roadside assistance.
If your tire is flat, or you think it's near flat and needs some free air inflation, most roadside benefits offer 24/7 service to your location.
Most people do not know the free benefits offered by each of their credit cards. Call a customer service representative and ask them to direct or send you the most current credit card perks.
13. AAA Membership Benefits
AAA classic membership, aka "Basic," includes free roadside assistance for flat tire service. They allow up to four calls per year. All memberships, including AAA Plus benefits and Premier, include tire service. They will replace your flat tire with your spare in your vehicle. AAA will not repair tires with a patch or plug; they will only replace and inflate.
AAA gets a lot of calls in the winter months for common problems, including dead batteries, keys locked in cars, and flat tires.
Is AAA worth it?
Absolutely, yes! I've been a member for a couple of years and plan on renewing my membership indefinitely. The significant AAA benefits I have used:
Hertz Gold Plus Rewards Membership
Hotel discounts – I typically stay Hilton properties, and my AAA membership has paid for itself over-and-over with my reduced rate per night.
Battery Service – yes, we left our vehicle lights on overnight in the garage.
AAA mobile app for discounts at restaurants, retailers, and entertainment
Other AAA membership benefits:
Free Towing 5-200 miles (depending on AAA membership type)
Fuel Delivery – Classic membership pays for the fuel while premium memberships receive a "sufficient amount of fuel" free of charge
Vehicle Locksmith Service – covers from $50-$150 (depending on AAA membership type)
Extrication and Winching – 1-2 service vehicles and 1-2 drivers (depending on AAA membership type)
Car Travel Interruption from $600-$1,000 (depending on AAA membership type)
Emergency Check Cashing – help cash a personal check up to $100 as long as funds are available. Check cashing is offered at select full-service AAA offices.
Passport Photos – nominal fee to free passport photos (depending on AAA membership type)
Travel Accident Insurance for AAA Travel from $100,000-$500,000 (depending on AAA membership type)
Miscellaneous AAA benefits include: vehicle return, home lockout service, 24-hour concierge service, 24-hour emergency, and medical services, and one-day free car rental w/select towing.
Click here to join AAA for cheap roadside assistance benefits and get $20 off your membership with this link.
14. Car Dealership Freebies
Many car dealerships offer freebies to car buyers to build customer loyalty. Dealerships will offer loyal customer perks, including free car washes, loaner cars, check and refill fluids, and free air for car tires.
Most luxury car dealerships such as Lexus, Mercedes, Audi, and Porsche will air up tires in the service bay for customers. They will do it for new or used car buyers. Dealers likely offer these perks even to drivers from out of town. While traveling, I have stopped at various dealerships for a free car wash and check the air in my tires. My tires tend to get temperamental during temperature swings.
Pro Tip: Many newly purchased cars, new and used, come with some period of free maintenance, which includes car and truck roadside assistance and a place to put air in tires nearby.
Buying an air compressor for home use can be a terrific investment and much easier place to get air in tires without leaving your house.
15. Borrow Free Air Compressor from Friend
Check if you have a friend who owns a portable air compressor. Do you have a friend or relative who works in construction, landscaping, or handyman? These professions tend to own an air compressor to fill car tires.
16. Gas Station RV and 18-Wheeler Lanes
Some gas stations, especially near the highway, have lanes designated for RVs and campers. The RV lane is an excellent place to get air in tires since many have free standalone compressors for customer use. Though they are designated RV campers, large trucks, and 18-wheelers, a sedan or SUV can use the refueling lanes too.
Free Air for Tires: Permanent and Semi-Permanent Solutions
As you know, from reading this blog, I try to maintain a frugal living. But, sometimes, it's not worth the anxiety of searching for where to get air for tires nearby. Here are two alternative ways to inflate your tires that aren't free but may save time. As we know, saving time is saving money.
17. Get the Best Portable Air Compressor for Off-Roading
Instead of driving and searching for places to put air in tires nearby, you should own a compressor for cars, bikes, and other all-terrain vehicles. A portable air compressor designed for off-roading is a good universal choice. These types of air compressors tend to be more portable due to its small size, more affordable, and work by plugging into your car's cigarette lighter to fill tires with air if stranded.
18. Rent Air Compressor
It's not free, but for a nominal fee, you can rent an air compressor. I'd only advise you to rent an air compressor if you have several vehicles to air up tires. Maybe you have a company with a fleet of vehicles and want to check and fill tires with air.
You can save money by renting a small air compressor for tires. Don't waste money on an industrial air compressor rental.
Places to rent a portable air compressor:
Home Depot
Lowes
Menards
Autozone
The Dangers of Low Tire Pressure
It's always advised to keep your tires inflated to make sure that your driving experience is safe and cost conscious. There are multiple dangers of driving with low tire pressure, ranging from wasteful to dangerous.
Extra Fuel
If you're driving with low tire pressure, your engine needs extra energy to push your car forward. This is because of the increased surface area of the tire that comes in contact with the road. More pressure on the engine means that you burn more fuel while driving with tires with low pressure.
If you're a frugal consumer, putting off on inflating your tires can make you spend more money on fuel. Using the tips in this article, you can get your tires inflated for free around you so that your fuel can be used more judiciously.
Wear and Tear
One more wasteful disadvantage of driving with low tire pressure is the wear and tear of the tires. The increased surface area of the tire that touches the ground leads not only to extra fuel consumption but also higher friction. Over time, this causes more wear and tear in the tires because of the heat produced.
This wear and tear might need you to change your tires or even damage your wheel, causing extra expenses. If a blowout occurs, you might be looking at even more dangerous circumstances.
Blowouts
If you drive your car on low tire pressure for too long, it might cause a blowout due to friction-induced heat. If you're driving down a highway or on a busy road at a high speed, blowouts might cause your car to spin out of control.
This might cause accidents and harm you as well as other people around you. If you're on a busy road, a blowout could send your car crashing into the cars around you.
Another dangerous scenario is that blowouts often cause debris from the wheel and the tire to fly in the air. This might end up injuring other people or drivers around you and cause more crashes. To keep yourself and the people around you safe, ensure that you always inflate your tires before driving.
Road Debris
When your tire doesn't have the right amount of pressure, it might also get affected by debris on the road. For example, if there's a stray rock on the road, an inflated tire will be able to navigate it better. A deflated tire, on the other hand, might lead to the rock causing damage to the wheel and the axle of the car, especially if you're driving at a high speed.
There's another issue called tread separation in which sections of tires have been known to come out completely, leaving trails on the road. Inflating your tires is a much cheaper alternative than changing your tires or wheels.
Free Air for Tires Near Me Summary
Regularly checking your tires monthly for under-or-over inflation can save you money and increase safety.
If you don't have a gas station with free air for your tire nearby, then visit a local tire shop in your area. Keep in mind, places like Discount Tire are closed on Sundays, no one is working to check your tire for inflation. But, if you don't like the hunt and time is important, then buying the best portable 12-volt air compressor for a reasonable price makes the most sense. Buying your own compressor could be a good investment based on your needs.
FAQ
Best Portable 12 Volt Air Compressor
Buy a portable 12 volt air compressor if you prefer not to spend time searching for a gas station with air for tire near me. In less than two minutes, plug a portable air compressor into a cigarette lighter, and you are done.
Best credit cards for roadside assistance
Many credit cards offer some sort of roadside assistance, including all Visa-branded credit cards. Read each issuer's policies to learn about specific coverage and benefits.
Some premium credit cardholders will even get some of the costs for common roadside services covered. Find free places to put air in tires nearby to be frugal and save money.