The cost of used or new 55-gallon drums can easily run into hundreds of dollars. That's huge for a frugal consumer. However, if you can get free 55-gallon drums nearby, you can slash that cost and put that money towards building a six-figure or seven-figure nest egg.
After all, a frugal lifestyle is all about getting the best value for your money. Sometimes, that means finding used stuff that other people are willing to give away for free and put into productive use. It's a great way to drastically cut expenses and one of the top frugal living tips with a big impact on saving money.
And the good thing is, there are so many DIY projects you can do with used 55-gallon drums, including growing vegetables, burning sensitive documents, and making a cheap BBQ grill or drum smoker. Creating creative ways to use plastic and metal barrels is also a great way to reduce landfill waste by upcycling stuff.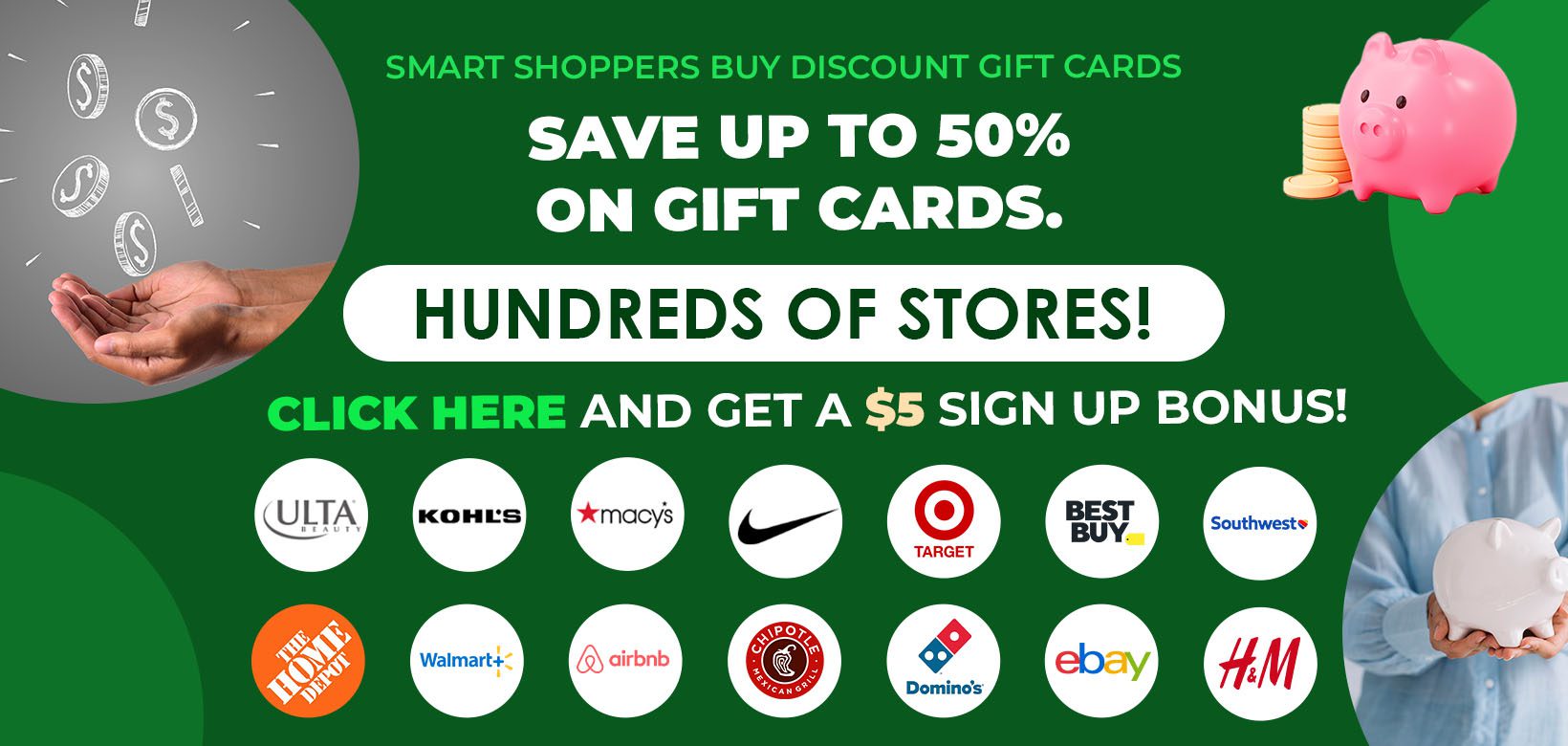 That's why both frugal and environmentally conscious consumers want to know:
Where can you get 55-gallon metal or plastic drums for free near me?
Short Answer: The easiest way to get free 55 gallon drums is through online peer-to-peer marketplaces like Craigslist, Facebook Marketplace, OfferUp, Letgo, and other sites like Craigslist.
The mobile C2C sites have a section for free stuff local listings where people list unwanted things. On the other hand, you can also post an ad offering to dispose of extra barrels with free pick up.
Other top places to get free plastic and metal 55-gallon drums nearby include drink manufacturers, construction and insulation companies, car dealerships & auto shops, car washes, homebrew supply stores, industrial waste collection companies, newspaper ads, and paint companies. Also, a cheap place to find drums is at a nearby scrap yard and junkyard business.
That said, it won't be easy to find companies willing to give away large metal or plastic barrels for free in good condition. Most of them will be listed for a cheap and negotiable price. Plus, free 55-gallon drums are more likely to come with defects, like small holes on the side or lids that don't close tightly. Even a defective one could be used for storing animal food or gardening projects, but not for water-related projects.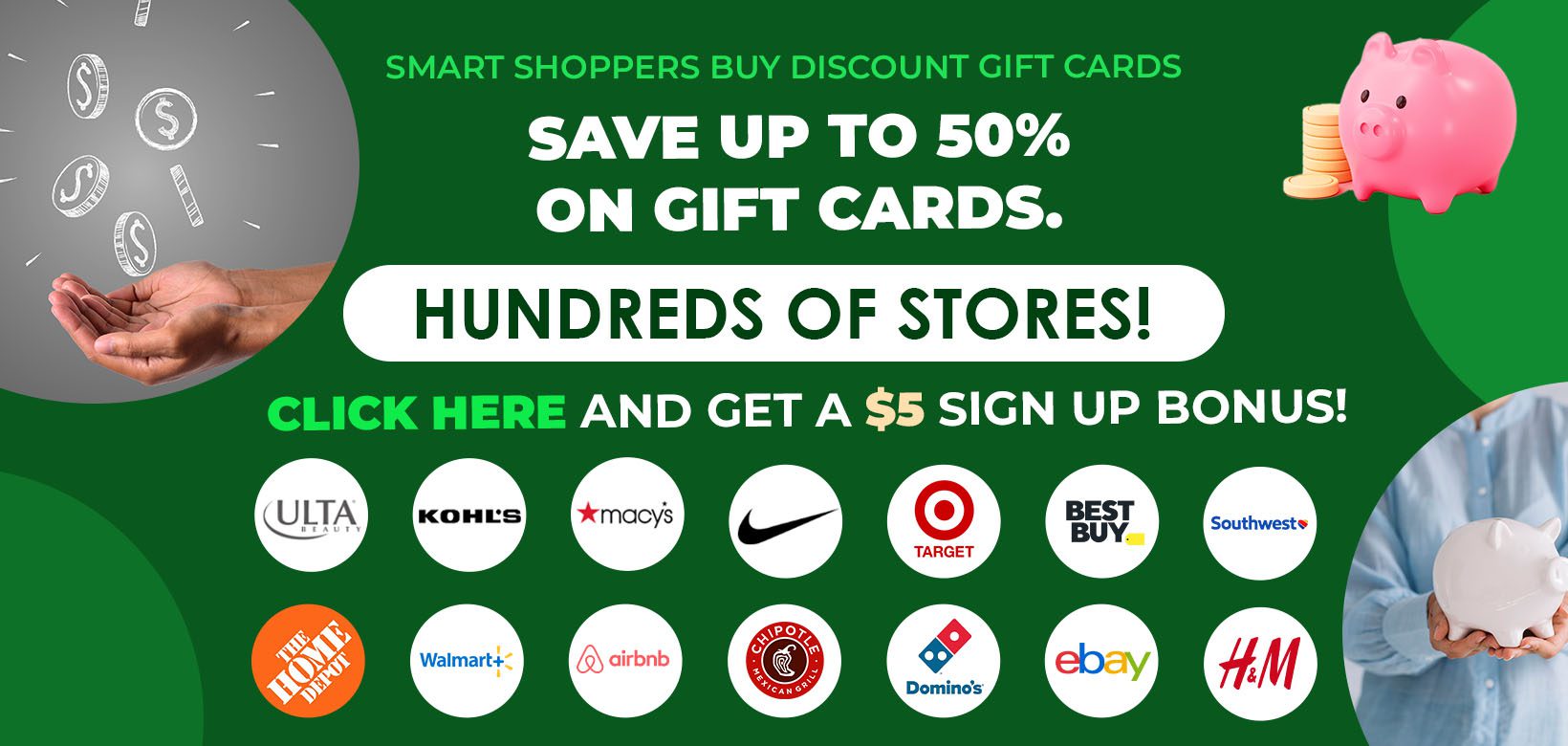 The top places to buy new 55-gallon drums include eBay, Global Industrial, Home Depot, McMaster-Carr, The Cary Company, and Uline.
Whether you buy or get a free one, make sure to wash and clean it thoroughly with soap and water before use. Some are used to transport chemicals or other hazardous materials and come with toxic chemical residue.
Where to Get a 55 Gallon Drum for Free Near Me?
Why buy it when you can get it for free! In addition, that $50 or $100 can be put towards other financial goals. For instance, you can put it towards your goal to save $10,000 in a year or buying income-producing assets.
With a bit of work, you can find a local manufacturer, industrial waste collection company, or insulation company giving away free 55-gallon drums without paying a penny. Here's a list of places to get free drums:
1. Free Stuff on Local Online Classifieds
Today, it seems easier to scour the Internet to find free stuff online without paying a penny vs. walking down the street and asking local business owners. Searching online is even better if you've been a beneficiary of free government internet and laptop programs or you get free unlimited Internet or low-cost Internet at home.
Use online classified to find free stuff, including:
2. Drink Manufacturers
Bulk drink manufacturers are a great place to get free 55-gallon drums. They use drums to store bottled or canned products. So if there is a brewery or bottled water company in your area, go there and inquire. For instance, beverage manufacturers like Pepsi have over 100 manufacturing facilities, and Coca-Cola has over a dozen production centers in the US.
The easiest way to find a nearby bulk drink manufacturer is through a Google search. Simply plug the keyword "drink manufacturers near me." Then call to find out whether they have some free 55-gallon drums before making a trip.
3. Construction and Insulation Companies
55-gallon drums are used to store spray foam insulation. Therefore, companies that perform insulation are more likely to carry extra barrels that they're willing to give away for free instead of paying for disposal.
Construction companies also tend to buy things like spray-on insulation and paints that come in large 55-gallon barrels. Once the drums are emptied, the companies rarely have any further use for them.
That makes construction companies and insulation companies easy places to get 55-gallon plastic drums for free nearby.
Perform a Google search of "construction or insulation companies near me. " Give them a call or drive around and ask the foremen at the local construction sites.
Bear in mind that drums obtained from these places will have toxic chemical residue. So be sure to wash them thoroughly before putting them to any use.
4. Car Dealerships & Auto Shops
A car dealership or auto shop is one of the best places to get a 55-gallon diesel drum or a used 55-gallon steel drum. Car-based liquids are usually delivered in large barrels to auto dealerships and auto repair shops. Car dealers with maintenance departments are even more likely to have extra drums.
It's even better if you've got an established relationship with a dealership. For instance, you're more likely to get a free 55-gallon drum of gasoline or diesel fuel from a dealership you've bought a car from.
Barrels obtained from car dealerships and auto shops contain toxic chemicals. So clean them thoroughly with a 55-gallon drum washer and double rinse before using them.
5. Car Wash
Car washes are common places to get free 55-gallon plastic drums near me. They usually receive soap deliveries in large plastic barrels. You can drive around and ask nearby car washes. But your best bet is going to your regular gas station with vacuums and a car wash.
Ask if they can reserve one or two for you from their next shipment. Then, hopefully, they'll give you a call once they have an empty drum.
And the good thing is, you don't have to worry about intense toxic chemicals when dealing with a plastic drum from a car wash. Since they only contain soap, they can be used as a food-safe drum. As long as you wash it thoroughly and rinse well, there are no intense chemicals to worry about.
6. Homebrew Supply Store
Is there a homebrew supply store in your area? Their winemaking and beer brewing ingredients, especially the liquid malt extract, are delivered in 55-gallon drums. There's no further use once they're emptied. The homebrew stores just toss or sell drums to willing parties for cheap.
If you don't have a specific place in mind, search for "homebrew supply stores near me" to get a list from Google. Then call them ahead of time to inquire about free availability or get a price.
7. Industrial Waste Collection Companies
Whether you want a metal or plastic drum, industrial waste collection companies are great places to check. Manufacturing industries usually receive a lot of chemicals and other materials delivered in large 55-gallon drums. These are collected and safely disposed of by industrial waste collection companies.
Again, these companies use both plastic and metal drums to transport and dispose of hazardous and non-hazardous industrial waste.
The only downside is that barrels obtained from industrial waste collection companies have intense toxic chemical residue, like kerosene, and you should be careful how you use them. For instance, drums that hold hazardous chemicals shouldn't be used for food storage since they're difficult to clean. Some may even explode, so it's advised not to use them as grills or smokers.
8. Newspaper Ad
Much like Craigslist or Facebook, you may find personal ads on newspapers advertising free 55-gallon drums. So if you occasionally buy newspapers, peruse through the pages to see what's available in garage sales and estate sale clean outs.
Also, take advantage of places with free newspapers like restaurants and your local library. You can even place an ad in your community newspaper showing your interest to pick up and dispose of used things like wooden pallets, haul away dirt with rocks, aluminum can recycling, or 55-gallon drums for free.
9. Paint Companies
Paint companies are also common places to find free used 55-gallon drums. They usually have their paint and primer shipped in large barrels to help reduce shipping costs. Once emptied, they are either tossed in landfills or disposed of at cheap prices.
However, much of the stuff transported in the drums aren't safe for consumption. So if you plan to use the drum for storing animal food or harvesting rainwater, clean them thoroughly and rinse well.
10. Scrapyard & Junkyard Company
Not many people want used 55-gallon drums. And as you know, most unwanted stuff ends up in the landfills or recycling centers. So your best bet is to make a trip to the nearby scrapyard & junkyard companies to see whether you can get free 55-gallon drums.
Though, each landfill or recycling center has its own policy. For example, for safety reasons, some landfills aren't open to the public, and others won't let you take harmful items, like used-car batteries leaking lead.
Call the facility ahead of time to inquire about drum availability and whether you can pick them up.
You can also build a side hustle by flipping hay bales and straw, selling antiques for cash, or recycling cardboard boxes for money from city recycle bins and landfills. But, of course, the easiest thing to flip for a profit is selling used electronics.
Where to Buy New and Used 55-Gallon Drums?
If you aren't lucky to get a free-55 gallon drum from any of the above places, your best bet is to buy a new or used one for sale nearby. Costs vary from tens of dollars to hundreds of dollars, depending on the place, the type, and the material.

Here's a rundown of top places to buy 55-gallons drums:
11. eBay
Many people think of eBay when you talk of buying or selling stuff online, and for good reasons. Over 1.3 billion products are listed daily on its marketplace, and you can buy almost anything from eBay and have it shipped to your place.
That makes eBay a great place to buy new and used 55-gallon drums. You can also buy a cheap steel drum for burning stuff from the comfort of your home. The online marketplace has plastic and metal drums, ranging from $10 to $250 depending on the seller, material, condition, and shipping costs.
To slash shipping costs, consider free pick up vs. expensive shipping fees. eBay is also among the top places to sell used electronics.
Types of Drums: New, used, metal, plastic
Plastic Drum Cost: $60 or more
Polyurethane Drum Cost: $100 or more
Metal Drum Cost: $60 or more
Visit eBay to buy a used 55-gallon metal barrel for sale nearby.
12. Global Industrial
Based in Port Washington, New York, Global industrial sells industrial products and office supplies to businesses. They have distribution centers in 5 states, namely Georgia, Nevada, New Jersey, Texas, and Wisconsin. You can also buy used, and new 55-gallon drums directly from their website and have them shipped home or your business.
And the good thing is, you're likely to get any type of drum you want from Global Industrial. They carry plastic, carbon steel, fiber, and stainless steel drums. Prices range from $60 to $900, depending on the type of drum you want. But, of course, plastic drums are the cheapest, while stainless steel is the most expensive.
Types of Drums: New carbon steel open head or closed head, salvage transport overpack, open head plastic lid, stainless steel without lid, plastic open head with bung cover, and a yellow plastic open head.
Carbon Steel Drum Cost: $195 or more
Blue Plastic Drum Cost: $88
Visit Global Industrial to buy a new 55-gallon blue plastic drum.
13. Home Depot
The Home Depot is the largest home improvement retailer in the United States, followed by Lowes. They have nearly 2,000 big-box format stores spread across 50 states where you can buy construction supplies and hardware tools at great prices.
It sells plastic drums, but you can also buy burning, irrigation, and rain barrels from your nearby Home Depot store. Prices range from $100 to $140, depending on the type of drum you want.
Recommended Read: Is there a Lowes senior discount?
Types of Drums: New plastic, burning barrel, irrigation, and rain barrels
Plastic Drum Cost: $100 or more
Steel 2-Gauge Drum Cost: $110
Water Irrigation: $100 or more
Rain Barrel: $119
Visit Home Depot to buy a new metal burn barrel.
14. McMaster-Carr
McMaster Carr is a private American supplier of hardware tools and materials based in Elmhurst, Illinois. With about five distribution centers in Illinois, New Jersey, California, Georgia, and Ohio, McMaster Carr is a great place to get a 50-gallon drum for cheap if you live nearby.
They stock plastic, steel, stainless steel, and fiber drums with a price range of $130 to $1300. How much you pay depends on capacity, style, and material. The options include both opened head and closed head drums whose capacity range is 16gal to 85gal.
Types of Drums: New painted steel, corrosion-resistant steel, heavy-duty plastic, stainless steel, food industry stainless steel, fiber, fiber drums with liner, salvage, high-temperature round batch cans with a faucet, and steel drums with drain.
Plastic Drum Cost: $130 or more in white, black, yellow, or blue
Steel Drum Cost: $225 or more
Stainless Steel Drum Cost: $420 or more
Visit McMaster-Carr to buy a new 55-gallon food-safe drum.
15. The Cary Company
The Cary Company has warehouse locations in Illinois, Indiana, Pennsylvania, and Utah. Their stores are great places to buy a wide range of UN-rated and non-UN rated plastic, stainless steel, and carbon steel drums if there's a nearby location in your area.
Otherwise, you can buy directly from the Cary Company website. Prices range from $25 to $1,200, depending on the style and material.
Types of Drums: New open head carbon steel drums, stainless steel wine barrels, open head plastic and tight head plastic drums, steel salvage & overpack drums, plastic salvage, and plastic rain barrels.
Carbon Steel Drum Cost: $75 or more for one
Stainless Steel Drum Cost: $750 or more for one
Stainless Steel Wine Barrel: $915
Plastic Drum Cost: $68 or more for one
55 Gallon Rain Barrel: $78 or more for one
Visit The Cary Company to buy a 55-gallon stainless steel wine barrel.
16. Uline
Uline is a top company offering shipping and other business supplies. It has distribution centers in Los Angeles, Atlanta, Chicago, New York, Minneapolis, and Mexico. They stock plastic, fiber, stainless steel, and lined/unlined steel 55-gallon drums that you can buy online or in-store at wholesale prices.
Prices range from $67 for plastic drums but go up to $750 for stainless steel drums.
Types of Drums: New plastic, steel, fiber, and stainless steel in various thicknesses
Fiber Drum Cost: $62 for two
Plastic Drum Cost: $67-$76
Stainless Steel Drum Cost: $48-$50
Steel Drum: $94-$120
Visit Uline to buy a 55-gallon fiber drum with a metal lid.
What Are Things To Do With a 55-Gallon Drum?
From storing animal feeds to collecting rainwater, there's no shortage of ways you can use 55-gallon drums in the homestead, including:
Rain Collection: Use 55-gallon drums to collect and store rainwater. Just feed your gutters into it.
Gardening project: Cut the sides and use the plastic drums to grow vegetables.
Storage: Use plastic barrels to store food for your farm animals like pigs, sheep, horses, chickens, rabbits, and others.
Compost mixers: Create spinning contraptions with a handle and couple it with a nearby rain barrel to make a compost mixer. You only need to turn the barrel sideways and roll it around to mix your compost. It's an eco-friendly option that doesn't release toxins into the environment.
Grill or smoker: It's a good way to use a 55-gallon steel drum because it can contain intense heat.
Other common uses of 55-gallon drums include making pond filters, making plastic 55-gallon drum trailers, chicken/pig feeder/waterer, making a simple barrel stove, a stylish nightstand, and upcycle furniture chairs vs. buying used furniture.
The video below gives you a snapshot of 30 unique ideas on how to use 55 gallon drums:
Places to Get Free 55-Gallon drum Summary
55-gallon drums come in handy for many homesteading projects like gardening, harvesting rainwater, storing animal food, making compost mixers, and making a DIY BBQ grill or smoker for pennies on the dollar. Whatever reason you need them for, you've got options.
You can get free 55-gallons drums from peer-to-peer sites like Craigslist, OfferUp, Facebook Marketplace, etc. They're more likely to come with defects and will work well for gardening projects, storing animal feed, or as animal feeders.
You can also call nearby beverage manufacturers, industrial companies, scrapyard, or junkyard companies to inquire about drum availability and whether they're willing to give them away for free or at a price.
If you need 55-gallon drums for water-related projects, consider buying used or new barrels from local stores that carry 55-gallon drums for sale. You can also order from online sites like Uline or eBay and have them shipped to your place.
When you receive your drum, take time to clean it entirely with soap, water, and other recommended 55-gallon drum solvents. Then rinse well to remove and wash off all chemical residue before putting it to any use.
Want more free stuff? See our guides on How to Get Free Appliances for Low-Income Families or states with free land.