Healthy living is key to pursuing financial goals or any goal you may have in life. Experts recommend 30 minutes of physical exercise daily, a balanced diet, a cold shower, and sound sleep. It helps you stay physically and mentally fit to push hard every day with optimum concentration and clear focus.
But every healthy-living evangelist worth the salt will tell you that your body needs some serious muscle and bone-alignment on an occasional basis. This is what massage places near you are meant for!
It's just like a car. Apart from the common fixes, you have to take it for full-service and standard wheel alignment after a certain period.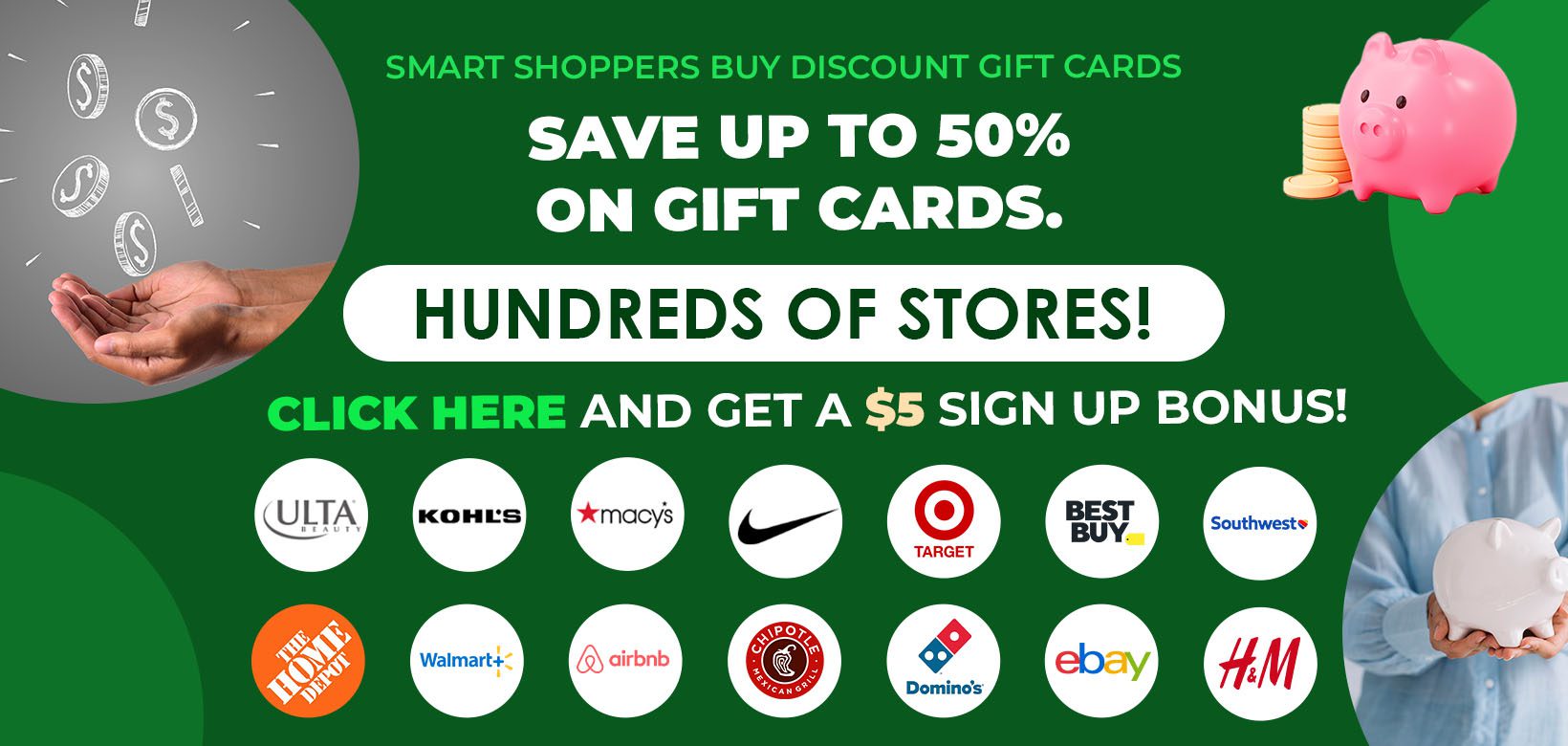 Massages are good for you! They are an excellent way to indulge in some self-care, keep your body aligned and your mind relaxed, especially after a stressful day, week, or month.
How often do you go for a massage? Whether it's weekly, monthly, or just a few times per year, traditional massage places can be quite expensive. Prices vary by place, but you can expect to pay between $40-$145 for a 60-minute massage. It may be okay for someone living a six figure lifestyle, but definitely not for a frugal consumer!
The big question is: Are there places to get a discount massage near me?
Short Answer: The good news is that you don't have to break the bank to get a massage. Many places offer cheap massages. Looking for local massage deals on sites like Groupon, LivingSocial, TravelZoo, and offers.com is a great way to land yourself a discount massage near you. But you can also get a cheap massage near you in places like Massage Warehouse, Cosmetology or bodywork schools, Chinatown massage, airport massage spas, or through massage memberships.
What should you expect from your first massage?
We'll discuss each of these places and give you a couple of ways to get a cheap or discount massage near you and save money while living better.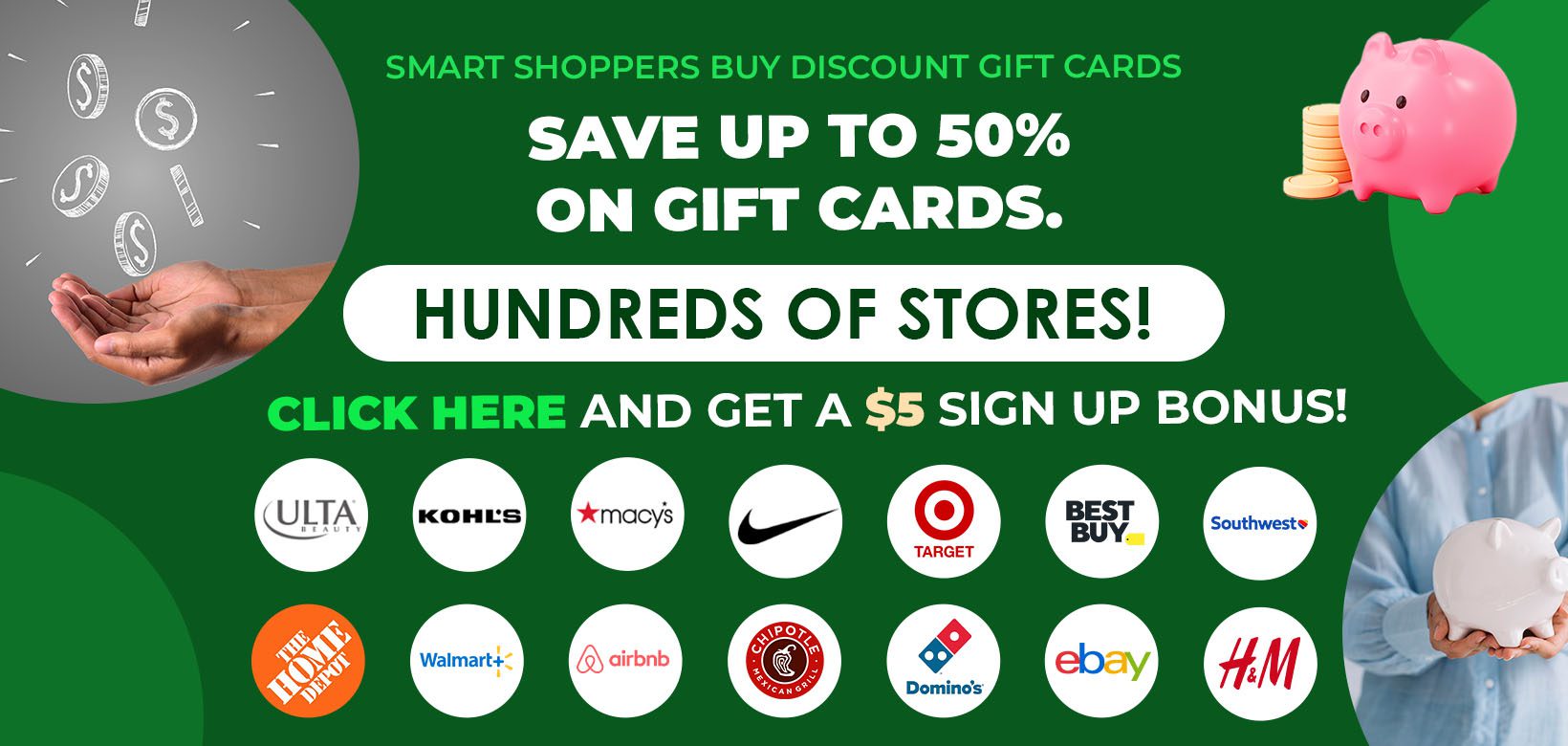 Best Cheap Massage Deals Near Me Infographic
1. Local Massage Deals
Begin your quest to find cheap places to get a discount massage near you with discount websites. Just click your browser and type the keyword "cheap massage near me," and you will see a list of discount coupon sites, including:
Groupon
Groupon is a discount coupon site that had gained a lot of popularity in the 2010 era. Though the hype may have died down, Groupon still gets over 27 million global visitors a month searching for daily deals, like cheap massages. The typical Groupon discount is 15% to 30% but can reach 90% off. It also has a three-day refund policy after purchase. Head to Groupon and try finding a full-body or couples massage at a discount for Valentine's Day.
LivingSocial
LivingSocial is an alternative to Groupon. Once competitors, Groupon now owns LivingSocial, the second-largest daily deals site. It offers discount deals from all over the world from goods to services. Popular categories include cheap gym memberships, spa treatments, activities, travel, dining, and products. Although most of their discounted deals are good for a one-time treatment, you may end up finding a cheap massage place near you that offers the best services and a loyalty discount.
The site deals are also a great way to gift someone you love during birthdays, anniversaries, Valentine's Day, among other special events.
Travelzoo
Do you travel often? Travelzoo has over 30 million members and is a great place to find cheap massage deals on the go. They are best known for emailing their Top 20 weekly travel deals. I've been on the list for years, and the travel deals are amazing!
The Travelzoo categories include Top 20, hotels, things to do, vacations, flexible airfare, and refundable deals.
Some massage sessions come with awesome perks like facials, wine, pool passes, and dining options.
2. Massage Therapy Foundation
Do you love supporting good causes? Consider participating in massage research. Massage Warehouse allows you to do so in exchange for a cheap massage.
What is this Massage Warehouse?
Massage Warehouse is a company that provides equipment and supplies to complementary and alternative medicine professionals. They have a Massage Warehouse Sanctuary where they offer cheap and educational massages to attendees and exhibitors during massage conferences.
How do I get a discount or free massage with Massage Warehouse Sanctuary?
Just donate $10 and get a free 10-minute massage session. It will be a basic massage therapy for your face and feet. The types of treatments include facial rejuvenation, exfoliation, herbal ball treatment, hot rock massage, basic reflexology, and more.
Though their donation-based massage session is area-specific and much shorter than a traditional session, you are not limited. You can buy as many treatments as you like while there.
That said, the winning reason why you should consider getting a cheap massage at Massage Warehouse is that your money is going to a worthy cause. Your $10 goes towards massage research. Specifically, all donations from attendees and exhibitors benefit the Massage Therapy Foundation and the Touch Research Institute.
3. Massage School Training Near You
Is there a massage school near you? Then, you stand a chance to get a cheap full-body massage for as low as $20! Just schedule one at a cosmetology or bodywork school nearby.
New trainees have to undergo formal training to become licensed massage therapists. You will find many of them working hard at the local school to gain much-needed hands-on experience.
It makes cosmetology or bodywork school near you a win-win for everyone. You get a great deal on a full-body deep tissue massage, and the trainee gains the experience needed to become a licensed massage therapist!
Is it risky getting a massage from a student trainee? Honestly, there is no cause for alarm. Think of it this way: All the professional therapists you know out there were once enrolled at a local massage school. Besides, the students are overseen by professionals as they undertake these treatments to ensure that everything is done right.
Don't believe it? According to Whitney L. Smith, blogger at Pumps and Circumstances, she's gotten one-hour sessions for as little as $20 from a student with positive results.
You'll need to lower your expectations to avoid disappointment. It will be a more clinical setting vs. a place with a fancy robe, spa, or resort-style amenities found in parlors.
Prices may vary by each school's location. You can choose a male or female masseuse on the request form, based on your preference.
But how can you find a massage school near you? Your best bet is through the American Massage Therapy Association.
4. Massage Memberships
Joining a massage membership program is a great way to get discounts. As part of their business model, they sell members massage services in a package to build recurring income, consistent cash flow, and a predictable, steady flow of customers for the staff.
Members buy a discounted massage package and then schedule treatments over the next several weeks or months in advance. Since the treatment is reserved and paid for upfront, you can have peace of mind knowing that you won't have to pay each time, except for gratuity.
Savings vary by place, but you can expect to save 10% on packages of 4 or 15% or more on packages of 6 of the same service.
What Places Offer the Best Massage Memberships?
Here are some great places that offer significant deals through their discounted massage membership programs:
Massage Envy
Massage Envy is a great place to start your self-care journey at a discount. Members enjoy an additional 60-minute wellness massage, healthy skin facial session, or total body stretch at a discounted member rate. Monthly sessions accrue, so even if you are busy and skip a session, you can use it later as long as you remain an active member.
Have a friend? If you refer a friend or family member, you can earn free massage sessions when your referrals sign up for memberships. Massage Envy has a military massage discount program where all active military personnel can save money.
There are over 1,100 Massage Envy franchised locations nationwide, and your membership is eligible in any location.
Website: Massage Envy
MassageLuxe
MassageLuxe offers several kinds of massage, including deep tissue, Swedish, prenatal, spa, hot stone, reflexology, sports, trigger point, and more. There is no shortage of self-care services.
MassageLuxe has an exclusive spa membership program to maximize your experience for a good value. Spa memberships come in four packages, including LuXe, Elite, Epic, and Family.
LuXe membership, for example, allows you to enjoy a 1-hour standard massage or a LuXe facial each month. In addition, you get product and waxing discounts and unlimited HydroLuXe sessions. Your membership is eligible at any MassageLuXe location across the country.
The growing franchise has dozens of locations across the US and expects to have 250 by 2025.
Website: Massage Luxe
Elements Massage
The Elements Massage membership program grants members one discounted session per month. At the discounted rate, clients can also buy as many additional cheap massage sessions as they need. For example, instead of getting your free one every month, you want to buy an extra two sessions for lower back pain.
It's a month-to-month membership that doesn't require you to sign a long-term contract. Payment is via auto-debit, and you can opt-out at any time with a 30-day notice.
You won't lose a session if you skip a month. Instead, your session will roll over to the next month at no extra charge. Additionally, during COVID, I suspended my membership for free when I was social distancing.
Another perk is that you can share your Elements Massage membership with an additional person, such as your spouse. The membership is valid at all their over 250 nationwide locations.
Website: Elements Massage
Massage Heights
The Massage Heights Lifestyle Program is a series of rejuvenating sessions including couples, Swedish, prenatal, sports, deep tissue, and targeted kinds of massage.
What are the Massage Heights membership benefits?
Complimentary aromatherapy
Rollover unused services month to month
50% off non-member pricing
Customized service details like time, focus, pressure, and enhancements
Flexible scheduling allows you to split an hour session into two 30-minute sessions
Loyalty-based reward programs give access to additional discounts
Membership is valid at any location
No upcharge for customizable treatments, such as sports, Swedish, or deep tissue at participating locations
They have over 110 locations from coast-to-coast that also provide skin therapy.
Website: Massage Heights
LaVida Massage
LaVida Massage offers both skincare and massage services. Consider their membership to enjoy their custom massage and skin care services cost-effectively.
Become a member of their Benefits Program to save up to 25% on services.
The membership perks include one 60-minute massage session per month, discounts on additional sessions, the ability to roll over unused sessions, and the freedom to share your membership with one family member.
When you refer a new guest, you'll receive 1,000 points or 50 points anytime you book your appointments online. You also earn one point for every dollar you spend on their products or services. The points can be redeemed at any nearby Lavida Massage Center.
Zeel
If you're looking for a quality massage service with impressive membership rates, then Zeel is an excellent choice. They offer massage services starting from 8 in the morning to midnight throughout the year. To ensure you have a comfortable experience, they only hire vetted, licensed, and insured masseurs.
Their members get priority service and a monthly 60-minute massage. Members also get access to all of their services at special rates, which even extends to the family and loved ones of the members. The membership costs only $105 a month, and you get discounts ranging from 15% to 20%.
Massage Heights
The membership provided by Massage Heights is customized and comes with an array of unbelievable discounts and benefits. Their membership plan includes 50% on regular prices, complimentary aromatherapy, and no additional cost for customizing services.
You get to select from flexible appointment slots and roll over the unused credits to the next month. The best part is you get additional rewards and points from their loyalty program, and the extra perks will be available at any branch you visit. They also provide consultancy services to help you choose the perfect plan that works for you and your wellness needs.
Amai Day Spa
Amai Day Spa offers memberships for massages as well as facials. With over 200 active members, the massage center is constantly working to infuse wellness and self-care into your daily routine at an affordable price. For massages, you can either opt for a 6-month plan or a yearly plan.
The 6-month plan will cost you $503 along with a $29 enrollment fee, and you'll be entitled to six 55-minute massage sessions. With the yearly plan, you'll get twelve 55-minute monthly massages for $984.
Similarly, for facials, you get six-monthly facials at $539.00 under the 6-month plan and twelve 55-minute facials at just $1,020. You can also extend individual massage durations to 90 minutes at just $36 extra.
Spa Kingston
Members of Spa Kingston get amazing discounts on all the four types of massages they offer. Their massage package includes
Bronze: 1 massage a month at $100
Silver: 2 massages a month at $200
Gold: 3 massages a month at $300
Platinum: 4 massages a month at $400
Spa Kingston also offers a free massage during your birthday month. You also get a free enhancement of your choice while you're using the membership services. However, the credits of one month cannot be transferred to the next.
The Healing Path
The Healing Path believes in the importance of self-care and wellness for a stress-free, happy life. They offer various massage memberships, including regular and prenatal. They offer a 12-month membership with one monthly session at $79. The massages typically last for 60 minutes.
You can add 30 minutes to the massages at an additional $40 or hot stones to enhance the experience at an additional $20. They offer several other add-ons to their membership which you can check out in detail on their website.
5. Chinatown Massage
Chinatowns have been around since the 1800s. You'll find over 50 Chinatowns in the US, especially in larger cities or metro areas with a Chinese population concentration. The areas are a great place to get a cheap massage compared to traditional US massage places.
Some people cite stories about flying to China for business and getting different types of Chinese massage that cost $15 for 90 minutes. Of course, that is what he gets when you travel for business in China. But it won't make sense to fly to China for a cheap massage!
What about when at home? On Into the Gloss, people like Hannah Cheng talk about getting a cheap Chinese massage for as low as $40 an hour. Even though it's low-priced, the masseuse does a deep-tissue treatment.
If you live in a city with a vast Chinese concentration, stroll to the local Chinatown and save money on cheap massage sessions.
Find Nearby Chinatown Locations
6. Airport Massage Spa
Do you travel a lot for business or pleasure? Getting a cheap massage in between flights can be very stress-relieving and relaxing. Airport massage spas, like XpresSpa, can be found at 23 airports and 46 locations. They offer a 15-minute head and back massage for as low as $35. Some report deals as low as $15!
If traveling is part of your lifestyle, consider visiting an airport massage spa such as XpresSpa to kill stress and stay relaxed before you catch the next flight to your destination.
Website: XpressSpa
7. Chair Massage at the Mall
Schedule a cheap massage session next time you go shopping at the mall. Generally, it's a table or mobile chair massage, fully clothed.
They are usually quick 15-20 minute massage sessions in the mall. It's nice if you're in a bad mood, need a quick fix, or have extra time while your spouse is shopping.
A mobile chair massage at the mall will cost $20 for a 15-minute treatment and $25 for a 20-minute session.
8. Negotiate the Massage Price
To avoid overpaying, consider asking nearby spas if they have perks for regular customers. If they don't have a membership program, negotiate the massage price and ask for a discount in exchange for regular visits or prepayment. It may even open their eyes to the benefits of a massage membership program and rewards for frequent customers.
You never know, just ask!
See our guide on how to become a better salesman.
9. Attend a Community Event or Health Fair
Community events and health fairs are great places to get free massages. These events are usually sponsored, or you may be required to pay at the entrance. But once you are inside, most of the services, including food, are usually free or discounted.
That means you can get free or discounted chair massages in community events like tournaments, music events, conventions, summer fests, craft shows, community arts, or any other sporting events.
10. Mark National Spa Week on Your Calendar
The National Spa Week usually comes in October or November. The week presents a great marketing opportunity for spas across the country. To find new customers, spas offer special discounts on signature treatments throughout the week.
Don't be surprised to get affordable massage therapy for as low as $50 during spa week. Special discounts for the week are usually announced through the Spa Week website. You will also find special events and daily deals for the rest of the year listed on this site.
Consider visiting the Spa Website and sign up for email notifications. That way, you won't miss a good deal!
11. Take a Couples Massage Class
It's a great way to get a free massage from your spouse or partner. You'll both need to take a couple of spa classes to learn the dos and don'ts. But once you learn, you'll both get free massages from each other at any time.
Try your local community college or Groupon for discount massage classes. It will cost a one-time investment of a couple of hundred dollars but save you money in the long-term.
12. Mobile Massage
What is mobile massage? They're apps that let you find and book certified massage therapists that come to you, regardless of your location.
Soothe, and Zeel are the two popular massage booking apps. The apps are the Uber of private massage therapy in your home. As expected, convenience comes at a price. You will have to pay to play!
Sooth, for example, offers three massage packages, including 60, 90, and 120-minute massage sessions. Prices change by location, but generally, non-members will be paying $128 for a one-time 60-minute home massage session. Members enjoy a 20% discount across all services. You can reduce costs with an annual contract at $96 a month.
How much does Zeel cost? Expect to pay $129 a month, with a 2-month commitment for a 60-minute private massage therapist at home. Alternatively, opt for the one-year contract at $99 a month plus a free massage table to keep at home.
Though it's not the cheapest massage on our list, services like Soothe and Zeel offer steep discounts for annual memberships. Convenience comes at a price to get a mobile massage for busy people.
13. Earn Free Massage Referral Rewards
Many massage places have massage referral programs. It incentivizes happy customers to refer their friends and earn rewards. For example, Elements Massage gives $10 to you for each new client.
You can use the free reward instantly, or save 5 and get:
One free hour massage session
A new client will get $300 off their first Elements massage session
If the new member becomes a Wellness Program Member, you'll automatically get a massage gift card for one free hour to give to a family member or friend
As your therapist if you receive massage deals and rewards for referrals.
14. Use Insurance for Medical Massages
Your health insurance plan may cover massages that are deemed medically necessary. Your insurance can pay for your treatments if your prescribes it as part of your treatment. A medical massage is designed with a specific goal and treatment in mind.
What are the reasons to get a medical massage?
A Medical massage can be prescribed and needed for the following reasons:
After a car accident
Chronic pain such as fibromyalgia
Hospice patients to reduce stress and pain
Call your insurance company to determine if your insurance covers massage therapy in your policy.
FAQs
How Much do You Tip on a Discount Massage?
What if you purchased a deal from an online coupon site like Groupon or LivingSocial, discounted gift card, or got a discount from a massage membership? How much should you tip the masseuses? Should your tip be based on the original or the discounted price?
While there aren't rules for this, you should tip 20% of the original price. Despite you getting a discount, the massage therapist still does the same amount of work to relax your body!
Masseuses will appreciate it even more if you give a tip in cash. Try to stop at an ATM to withdraw money ahead of your appointment.
How Much to Tip if You're Using a Coupon?
You should tip 20% of the original price of the treatment. Many find it unfair to tip on the discounted price because the massage therapist still does the same amount of work to relieve your stress and pain.
What are the Percussion Massage Gun Benefits?
Primarily, the percussion massage gun is meant to ease pain and aid in muscle recovery. A gun is a great option for people who want quick relief for sore muscles. It's the top reason why the percussion massage gun is popular among professional athletes and trainers.
Other percussion gun benefits include increasing blood & lymphatic circulation, improving flexibility, encouraging healing of atrophied muscles, releasing lactic acid build-up in the body, stimulating nerve receptors, and improving one's body's overall wellness.
We earn a commission if you click this link and make a purchase at no additional cost to you.

Places To Get a Discount Massage Near Me Summary
Massages come in handy for muscle and bone alignment. Though traditional massage sessions may get quite expensive, there are many places and ways out there for low-income earners to get a cheap massage.
If you are juggling a frugal living, try anyway to save on a massage listed above.