If you are willing to shell out cash to make extra money, you may consider flipping products for profit. This is a side hustle that you can easily incorporate into your busy schedule. So what if you have a 9 to 5 or even a thriving business? The entrepreneurial spirit should never be limited!
Of course, you can also do flip for profit as your primary source of income for individuals. Some people even take this practice to the extreme by flipping expensive items with high margins, such as flipping homes for a living.
But let us take a pause here. We are not only looking for the best things to flip, but we are also searching for the easiest things to flip for profit.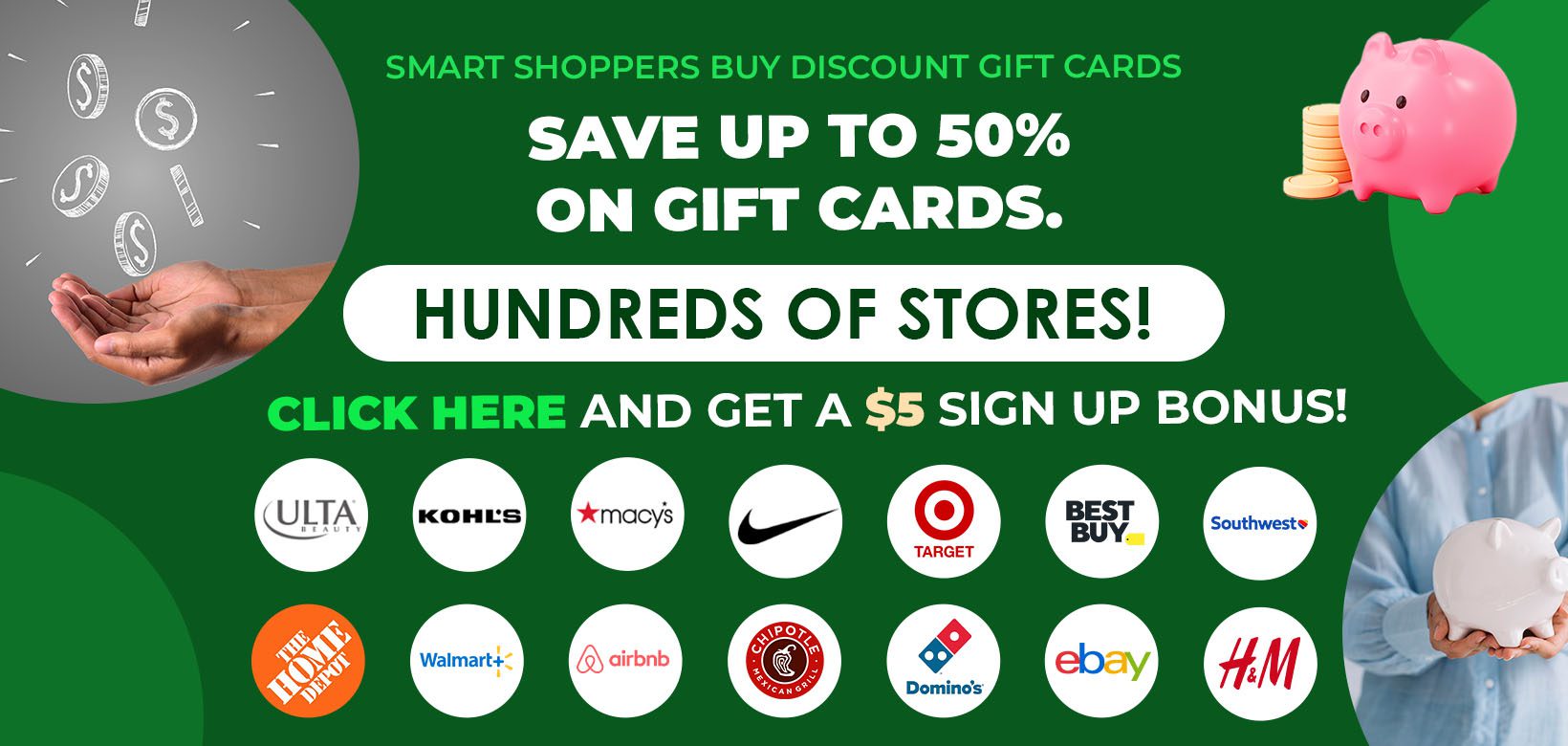 Do you think you have a market for flipping houses? Then, that is awesome! However, for quick product flipping that takes less money, read this article as your guide for the best things to buy and flip.
How does flipping items for a profit work?
What does it mean to flip items? To put it simply, it's all about looking for cheap items to buy and resell for a higher price. Flipping stuff to make money takes work and is not a passive income-producing asset.
These days, it is a lot easier to flip the best items to resell. The Internet can help you provide your services to people who do their thrift shopping online. For example, you can set up your own online secondhand store or consignment shop.
What are the Best Things to Resell?
This article will assist you by being more specific about the best things to resell. You never know: some of these things are already sitting in your attic, basement, self-storage unit, or closet.
Apparel
Get your thrift clothes online by first rummaging through your closet. You can start with a good eye for style, even if you don't have the capital.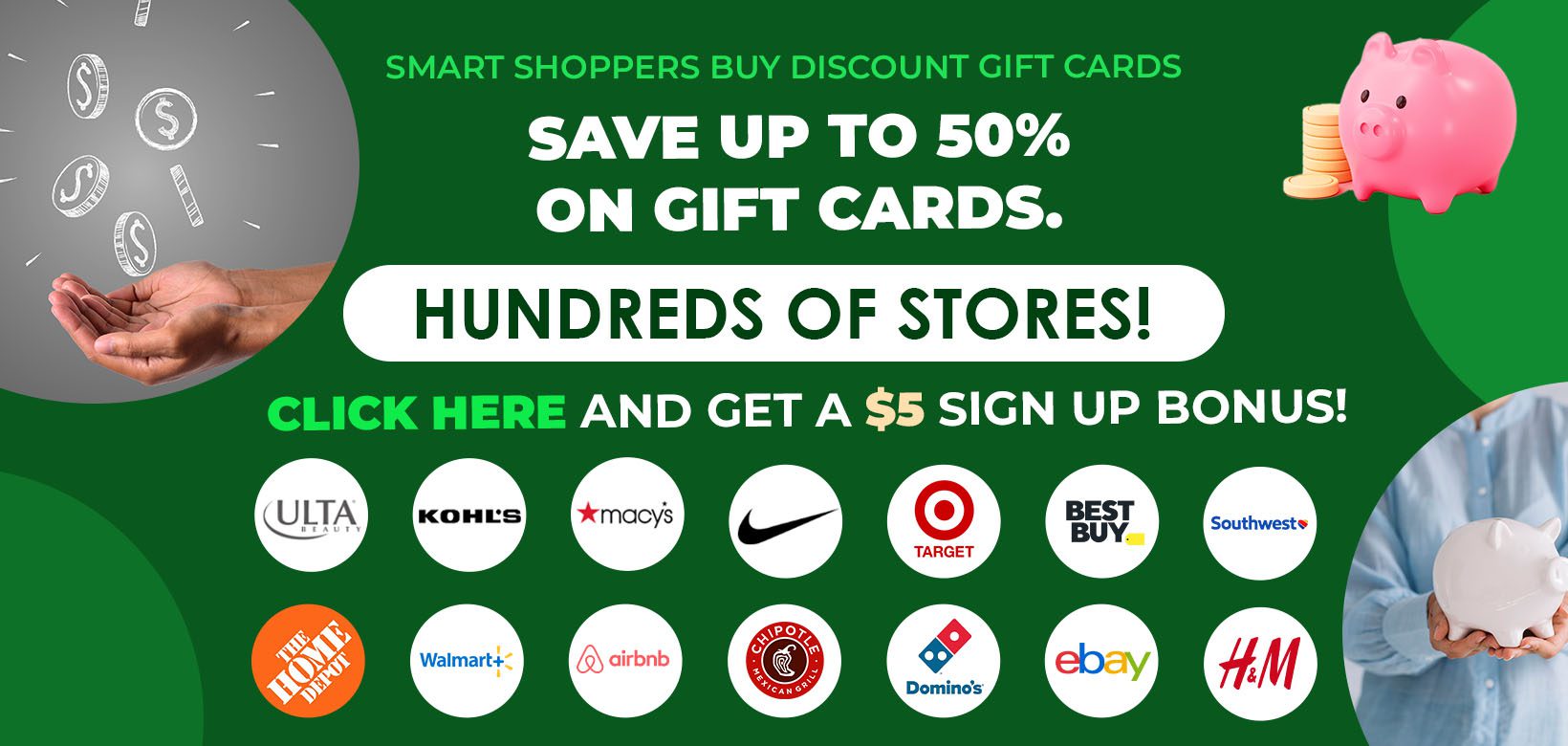 1. Vintage Clothes
Your reselling for-profit career can begin with vintage clothes. Check your closet, storage areas, and even your attic for clothes that you can still salvage. Conduct a little research on which styles are coming back in fashion, such as the Vogue fashion trends.
Vintage clothes are styles that are at least 20 years old and are definitive of their era. Sounds cool, right? Examples of vintage clothes include Jackie Kennedy style, Izod golf shirts, blazers with shoulder pads, oversized sweaters, flared jeans, corsets, printed silk scarves, wool plaid skirts, Capri overalls, thigh-high boots, and oversized collars.
Don't waste your time trying to resell cheap trendy clothes. Buyers can usually find high-end brand-name vintage clothing for a reasonable price. Sellers can make money from your old clothes and even those you inherited from your parents or grandparents. You may have to analyze whether the sentimental value trumps the opportunity to make a profit.
What about selling your high-end vintage clothes on sites such as Poshmark?
2. Vintage and Limited Edition Sneakers
Not just any sneakers will do if you are flipping on eBay or elsewhere. Besides ensuring that the sneakers are in excellent condition, you should also select limited edition items or even vintage sneakers. The rarer the sneaker (limited supply) and the higher demand make it more valuable. You cannot expect to get a lot of money from sneakers that look like everyone else's. Places that sell discounted shoes online are not selling limited-edition sneakers!
Here's a cool Bloomberg story about how a college dropout makes fast money reselling sneakers on eBay.
What are the best websites to sell vintage sneakers?
3. Name Brand Shoes
To continue the importance of choosing branded shoes when reselling for profit, you may also extend this to other types of shoes: leather, suede, and more. These shoes should be comfy and in good condition.
Don't expect to make money reselling expensive footwear like Jimmy Choo, Coach, Gucci, Prada, and Christian Louboutin. It's rare for you to buy these shoes at a discount and then sell them for a premium. Instead, some of the top brand-name shoes to sell on eBay for a profit include Naot, Doc Martens, Birkenstocks, San Antonio Shoemakers, and Cole Haan.
Also, here's a way to get free shoes in exchange for a review. Make some money reselling the shoes when you're done with the review.
4. Cufflinks
You may be surprised that this item is on this list. However, this can be easily bought from cheap thrift stores and even yard sales. Identify vintage cufflinks or buy popular designers like Tiffany, Cartier, or Hermes for the best resale value.
5. Concert T-Shirts
Concert T-shirts are great items to flip, especially if the band has an absolute cult classic reputation. In that case, people would not mind being associated with them. You must think like a collector or fan of classic concert t-shirts.
These vintage shirts are good things to resell because of their collectible possibilities.
What are the best tips for reselling vintage t-shirts for a profit?
Popular – Do your research on eBay and find comparable shirts and their final sale price.
Original – Learn how to determine if the shirt is an original or an imitation knock-off of a vintage shirt.
Worn – Even a worn, faded, or cracked shirt can make a profit. You want to avoid garments with deodorant stains, strong odors, permanent stains, and stretched material.
6. Vintage Eyeglasses
Have you ever seen vintage eyeglasses in cheap thrift stores? The prices are pretty low, right? That is because people think nobody wants these accessories. However, some people do. Give it a polish, and you will get some vintage-loving buyers scrambling to get a pair from you. Some people would just simply buy them to save money.
Have you seen those frames at the optometrist's office? According to NVISION, the average pair of eyeglasses costs $196 and ranges from $50 to over $1,000. They can be very expensive. However, vintage eyeglasses are cheap vs. new glasses from an optometrist.
7. Collectible Jewelry
Fashion jewelry and baubles may not be as expensive as gold, but they have a specific fashionable value. People have various colors and designs that match their clothing.
You should update your knowledge of what is the hottest jewelry brands from cheap online thrift stores. Sometimes, the sellers are also unaware of the jewelry's value. For example, bakelite jewelry is pretty popular and can be worth money depending on its uniqueness.
See our related article about places that buy costume jewelry nearby.
8. Watches
Flipping watches may not be as profitable as a car or house, but it's comparably cheaper but trickier given so many fake watches online. Start your education by joining watch forums online.
According to Statistica, the watch market is expected to grow annually by almost 4% over the next several years.
Where are the best places to buy and sell watches online?
Chrono24 – Has over half-a-million watches from over 120 countries in its search engine. The watch resale platform sells over 100,000 every month.
WatchRecon – The comprehensive watch search engine has popular brands like Tag Heier, Seiko, and Zenith. You can transact via the website or download the app on your Android or iOS device.
eBay – It's the largest auction marketplace in the world in terms of things listed and users.
Online thrift shops – It's an excellent place to find a deal from a family who's downsizing or consigning old watches from an estate, like a parent or grandparent.
What are the best watches to resell for a profit?
Casio – Its popular G-shock collection makes Casio one of the world leaders in digital watches since 1970.
Junghans – It brings a combination of German watch-making precision and more stylish modernization that makes it a good investment.
Timex – Since 1841, they've created many iconic designs. Its Indiglo backlight is popular for watch buyers looking for better night vision.
Swatch – It is one of the most popular brands for the younger generation plus its new stylish models continue to connect with a broad audience.
Patek Philippe – Is a brand that's passed down from generation-to-generation. Though Rolex is well-known worldwide, a Patek Philippe goes above and beyond with its class and sophistication with its tourbillions, split-second chronographs, and repeaters with a hand-winded design.
Omega – It's part of the Swatch group and one of the world's most famous watch brands. Many know it for the James Bond Watch, the first watch on the moon and the Olympics' official timekeeper.
Breitling – It's a trendy watch worn among military and pilots.
Audemars Piguet – Its Royal Oak design is the most popular and worn by many business executives who don't mind wearing a $30,000 self-winding watch on their wrist.
Furniture
People can make money by taking old and unwanted furniture and turn it into something more valuable and beautiful. Furniture is one of the easiest things to flip for a profit because of the low start-up costs and plenty of opportunities to buy cheap stuff to improve.
Where is the best place to buy inexpensive furniture?
The best places to buy cheap used furniture include yard sales, flea markets, estate sales, thrift stores, and auctions. Also, try online marketplaces like OfferUp, Craigslist, and Facebook Marketplace for local deals. All these options offer you the opportunity to negotiate a low price to increase your profit.
What tools do I need to upcycle furniture?
Sandpaper – Buy a variety from coarse to very fine sandpaper
Quality paint – Latex is the best paint to use on furniture because it blocks most stain, goes on easily, and doesn't have the same odor as oil-based primers. We'd recommend a satin or semigloss finish vs. flat because it provides a higher sheen.
Quality paintbrushes – Brushes made with synthetic bristles such as polyester or nylon are best for water-based latex paints. A natural or blended bristle is recommended for oil-based paints.
Painter's tape – Select a painter's tape designed with a light adhesive for short-term use not to damage the surface. The most popular include ScotchBlue Original Painter's Tape and FROG TAPE Delicate Surface Painter's Tape.
Infrared heat gun – It's used to loosen and soften the varnish or stain within a minute or two. Buying an infrared heat gun vs. a standard heat gun produces less heat and reduces the wood's charring.
Paint stripper – The chemical removes the coatings, finishes, and paint on wood furniture vs. scrapping or heat.
9. Wood Furniture
You must have an eye for great wood. The most common characteristic of real wood furniture is seeing wood grain that varies in pattern across the item. It's most likely veneer if the grain is entirely smooth and is repeating in a pattern.
Consider the best places to resell furniture to support your flipping business.
How to restore and upcycle used furniture?
In many cases, merely staining or painting used furniture will increase its resale value and appeal.
Remove old paint – Use a paint stripper, scraper, sandpaper, or infrared heat gun to remove old paint on furniture.
Smooth it – No matter what removal method you chose, it will require sandpaper to smooth out the surfaces.
Paint it – Choose an appropriate paint for furniture or its intended use. Some applications may require a topcoat or sealer if you're using chalk paint.
10. Upholstered Furniture
When buying old upholstered furniture to resell, get ready to learn and invest in new upholstery. Find out which styles are considered currently in-demand for targeted audiences in your area.
Upholstering old chairs is the easiest thing to flip for a profit. If you can reupholster the chairs yourself, you can significantly increase your profitability. Reselling one or more chairs is relatively easy.
When buying upholstered furniture, try getting it from a smoke-free and pet-free home because it's difficult to get the smell of smoke out of things.
How to reupholster a chair for beginners
There's a bit of a learning curve, but reupholstering a chair is not difficult after a little practice.
11. Antique Furniture
If you are going to buy and resell antique furniture, you may want to target a particular crowd. Some people simply love antique stuff. They are willing to pay more if the antique piece completes a collection or aesthetic look.
Here are some of the best places and stores that buy used furniture for cash. These are eBay and Craigslist alternatives that specialize in home décor.
12. Outdoor Furniture
Outdoor furniture should be built to weather the elements. So, you should find ones that still look good for their age. Always scrub away dirt and stains to make the furniture look presentable to your prospective clients.
How to repaint outdoor metal furniture with spray paint?
How to restore outdoor wood furniture
How to restore outdoor aluminum furniture
Home Goods
Look around your house. You may just find items that you can fix, reassemble, or repurpose to resell.
13. Appliances
I know some who are extra careful with their used appliances that for years. Do the same with yours, and you can resell them later on.
If you want to flip other people's appliances, instead, you must find out where to buy cheap used appliances. Buy good stuff. I mean items that are being resold not because they are no longer working but because the previous owners want to buy new ones. You'll find even better deals if you know how to repair appliances.
Many utilities incentivize customers to get cash for their old refrigerators. Some utilities only offer free haul away, while others also offer cash or a rebate. Maybe take an advertisement in the local newspaper offering people $30 and free haul away service for working refrigerators. Then clean it up and resell the fridge for a profit.
Why are appliances one of the best things to flip?
Necessity – Everyone needs an appliance, whether it's a refrigerator, washing machine, or air conditioner. You're serving a large market that needs at least the bare minimum.
Immediate Need – Most people are searching because they are replacing a broken appliance. They have less time to haggle and get a lower price.
Big and Heavy – Most sellers don't try reselling appliances because they are cumbersome and heavy to move. It severely reduces your competition. It's a great side hustle if you have a pickup truck to make money.
What tools do you need to flip appliances for a profit?
It takes a small investment and a little creativity to get the tools to resell used appliances.
Pickup Truck – If you don't own a pickup truck, you need to borrow one from a friend or family. Offer them a percentage or flat fee per transaction for hauling stuff with their vehicle.
Two-Wheel Appliance Dolly – A sturdy convertible hand truck to wheel the heavy appliances is a must.
Four-Wheel Dolly – It's used to move items on an elevator or long walks.
Ramp – The ramp is used to get things on the truck like refrigerators, freezers, house humidifiers, and stoves.
Basic Tool Kit – A tool kit with screwdrivers, pliers, wrenches, and more is needed to remove components. Occasionally, you may need to remove the refrigerator door to fit through a door frame.
Moving Straps – They reduce back, hand, and arm strain when moving heavy stuff.
Tie-Down Straps – They're high-end ropes keeping stuff stable and prevent it from shifting in the back of your pickup or moving truck.
14. Records and Record Players
Vinyl records are still popular, even though records and record player technology are old. In 2020, vinyl record sales continued to rise over 29% to $619.9 million vs. 2019 and a decline in CD sales.
Though it's not required, it helps if record resellers are also music enthusiasts. However, specific knowledge of records and the value of limited editions can help you earn a bigger profit when reselling. The same goes for record players.
What makes a record player expensive?
Turntable – Heavier the better to absorb the vibration
Motor – Heavy-duty motor with suspension
Belt – An outer perimeter belt spinning the platter to improve the sound by reducing noise from the motor
Platter – Made of wood with vinyl on top instead of steel
Electronic Speed Controller – Allows the motor to run at a consistent speed and with more precision
Tonearm – Designed with carbon fiber and a precise bearing
How do you take care of vinyl records?
Get your fingers off the record.
Do not spritz water on it to wet play it.
Do not stack your record together. This will warp the music.
Use poly outer sleeves instead of tape to fix torn jackets.
Wait for the record to completely stop before taking it off the player.
Use only recommended cleaners, sprays, and cloth.
See our guide on How to Sell Vinyl Records Near Me.
15. Book
Books are often sold individually. Sometimes, individual books are part of a limited book set. Various book sets of the same popular series may have different designs that collectors may want to buy.
If you are going to sell book sets, think about what your potential buyers want. Are they interested in the limited edition boxes themselves, or would they be interested in you buying the books individually and putting your own spin on a set?
Alternatively, you can resell free books by mail for a profit. Some organizations send free educational books, which you can resell once you complete reading them.
16. Yard Equipment
Yes, your trusty yard equipment can be flipped for a profit. If you are willing to haul around heavy equipment to repair, you can have a successful side hustle or even make a living.
Check your garage for stuff that you have not been using or no longer require. Run each piece of equipment to test if it still works or needs repairs before resale. Clean, repaint, or polish the equipment to get them looking good enough for resale.
You can also check Craigslist, eBay, Facebook, or eBay alternatives or for some good deals. A guy on Reddit mentioned buying yard equipment for a few beers. Some people just want to get rid of their stuff to buy a new model. For example, someone wants to buy a giant snowblower or sell their gas-powered lawnmower for a new electric lawnmower.
Buy yard equipment and then sell it during the busy season. For example, you should buy snowblowers in the spring and sell them in the fall. Also, buy lawnmowers in the fall and sell your lawnmowers in the spring to make more money. Buying and selling yard equipment on Craigslist is one of the best under-the-table jobs that pay cash.
17. Power Tools
Power tools are expensive. They're a good investment because used power tools hold their resale value. Power tools are valuable items that everyone wants and need in their house. Getting them second hand will save money.
Things to know when buying and selling power tools
Working condition – Check if the power tools are working properly
Physical condition – Check for wear and tear or if it's just cosmetic and can be cleaned up
Complete – Check if the set is complete along with necessary accessories
Name Matters – Many people own preferred brands over others due to reputation or pricing.
What is the resale value of power tools?
A good rule of thumb for the value of used power tools is:
Excellent Condition – 85%-95% of the original price
Good Condition – 75%-85% of the original price
Average Condition – 50%-75% of the original price
Below-Average Condition – 35% or less of the original price
Where are the best places to buy power tools?
Pawnshops – They tend to carry better known-brands and higher quality—plan on negotiating with the pawnshop clerk.
Garage sales – The quality will be random, but you can potentially get the best deal on power tools at a garage sale when you're dealing with homeowners cleaning out their basement and garage.
Flea markets – A flea market is similar to a garage sale, but the seller will likely be a little more knowledgeable and a better negotiator.
Auctions – Check for local auctions in your area, either in person or online auctions.
Thrift stores – They will have a smaller selection, and the power tool quality will likely be lower and less reliable.
Classifieds – Search through newspapers and online classifieds under the tools and equipment categories for good deals.
Online resale sites – Try sites like eBay, Overstock.com for refurbished power tools, and even Amazon. Check the reviews and seller rating when buying on a resale marketplace.
Retail store – Retail stores sell discounted power tools that are refurbished, open-box, or on clearance.
18. Other Home Goods
Just about anything at home can be flipped for a profit. Think about your teacups and mugs, rugs and carpets, vintage Pyrex, retro barware sets, old canning jars, and just about any home goods you can find.
It will be easier to appeal to artsy buyers if your resale items are unique, quirky, and fun. Don't worry if some of your things are a little too generic. A little paint, polish, and cleaning can increase their resale value.
Sporting Goods and Equipment
Sporting goods and equipment are good things to buy and resell for a profit. It's a helpful niche if you have a strong interest in sports, as well.
19. Sports Jerseys
Limited editions of sports jerseys will always be popular. You can buy and resell jerseys that don numbers of retired and legendary athletes. On the other hand, you can stick to more current and popular jerseys. Somebody is bound to look for their favorite athlete's jersey. Try to stick to more limited-run items, so there's more demand for your stuff.
What are the best tips for buying the right sports jersey to resell?
Sport – Sports with large viewership and followings have more buyers, including football, baseball, basketball, soccer, and hockey.
Condition – The condition of any item is a factor in its resale price.
Player – Understand who are the most popular players. For example, in 2012, a Babe Ruth New York Yankees baseball jersey worn by him sold for over $4 million.
20. Sports and Exercise Equipment
Sports equipment is one of the best things to buy and resell. Things get returned for various reasons, including wrong size, color, model, style, or didn't meet expectations.
As long as the sports equipment is well-taken care of, you should be able to resell it. You can sell to secondhand stores like Play It Again Sports. They buy used home exercise equipment like elliptical trainers, kettlebells, recumbent exercise bikes, treadmills, upright bikes, and resistance bands.
If you are a retired athlete, you might also check your equipment closet to see if you are ready to part with them. Of course, there is a possibility that you want to pass the equipment on to somebody, like your child. However, flipping sports equipment can help you earn money to buy new replacements and upgrade your stuff.
21. Sports Memorabilia
If you want to know more things to look for at thrift stores to resell, how about sports memorabilia. As long as there are collectors out there, someone will be interested in what you have to offer on consignment. Nevertheless, it is recommended that you conduct more research about the value of the memorabilia you pick.
Examples of sports memorabilia to resell include ticket stubs, autographed sports items, vintage shirts and hats, bobbleheads, championship rings, photographs, trophies, and helmets.
22. Vintage Sportswear
Okay, this may not have reached your radar of the best things to flip on eBay. Apparently, vintage sportswear is popular. Surprisingly, people do not buy vintage sportswear to wear them. Instead, buyers straighten them out and place them under glass with a wooden frame. Collectors like putting them on walls on display.
23. Baseball Cards
This one should not be a surprise. You may need to check your attic and basement for the baseball cards you collected as a kid. Better yet, ask your dad and grandad for their collections if possible.
Baseball collecting has been a growing hobby for 40-50 year old's returning to the hobby with disposable income. Plus, international demand has grown across Europe and Asia for soccer and basketball cards because of their improved economies and increased discretionary income. During the pandemic, the cards replaced the sports while the sports leagues were shutdown.
The research will help you find the most valuable baseball cards to flip.
How to find baseball card values for free
This video will show you how to use eBay to find sport card values for free.
Electronics
The constant ongoing release cycle of electronics makes it one of the easiest things to flip for a profit. There is always an influx of new products, with some people sell their old electronics immediately when a new model is released; this creates an opportunity for resellers.
24. Vintage Electronics
Popular vintage electronics include turntables, VCRs, portable FM radios, boomboxes, Walkmans, cassette players, Hewlett-Packard programmable calculators, cheap faxes, and landline desk phones.
You should be able to buy some cheap vintage electronics at garage sales, flea markets, and resale shops like Goodwill. Most people are cleaning out their basements with boxes of old electronics and indiscriminately dumping outdated stuff.
For example, you can probably find a secondhand turntable for around $20 at an estate sale. If it's a decent record player, you can likely sell it for at least $100 to a music lover on eBay or a turntable resale shop.
Moreover, vintage electronics can also be sold by parts if the whole itself is not that interesting. Finding replacement parts for vintage electronics can be difficult.
25. High-End Electronics
Some of the best things to resell are high-end electronics, such as Apple products, as well as some Samsung Galaxy phones. Products like iPhones and MacBooks tend to hold their value and can be sold for just a slight discount from the retail cost. Even Amazon sells refurbished versions of these products with no problem.
There's an opportunity for retail arbitrage for beginners. Find a local seller on Craigslist who wants to sell a year-old phone or good laptop because they want an even newer model. Know where the model is consistently selling on eBay and buy the item well-below the resale price.
What are the best tips when buying and selling used electronics?
Inspect – Before paying the sale price, inspect the gadget carefully to ensure it works as promised. Negotiate a lower price if something is faulty, missing an accessory, no packaging, or a blemish.
Know Your Costs – Buy it cheap enough to factor in shipping, selling fees, and a fair profit for you taking the risk.
Reputation Matter – Build a good reputation if you're using retail arbitrage online to flip your electronics for a profit consistently. The higher your reviews and ratings will translate into higher resale prices.
Photos & Details – Once the item is cleaned up, take a combination of close and far photos from all angles. You want to be as transparent as possible and show any blemishes. Clearly describe the gadget. I find it helpful to tell people if it comes from a no pet and no smoking house. It helps if the product has been in a protective case from day one.
You are likely to get the most profits from high-end electronics vs. standard electronics that are mass-produced commodities and disposed of when done.
26. Photography Gear
If you take photos as a hobby or a job, you are fully aware that photography gear is expensive. Therefore, do not discard your old equipment without checking its resale price.
The top gear to consider includes cameras, lenses, camera bags, tripods, and electronic Speedlight flash. If they are still working correctly, you can sell them for a quick profit.
Vehicles
Flipping secondhand vehicles is one of the most profitable ways to make money. Modes of transportation are expensive, and everyone is looking to save some money when possible. Get involved in reselling vehicles and parts to make money now.
27. Fun Motorized Vehicles
Motorized items include snowmobiles, dirt bikes, Segway, golf carts, ATVs, jet skis, and more.
What do these things have in common? All these motorized items are types of recreational vehicles that are purchased for fun and with spontaneity. Once the fun is over, most owners just want to sell it and aren't over negotiating a sale price. They may be selling because they are changing hobbies, moving, or upgrading to a new model. Also, be prepared to take advantage of rush sales for motorized vehicles.
I recommend specializing and becoming an expert in a specific motorized vehicle, such as jet skis near a lake town or golf carts in communities in the south. Once you become confident with the market pricing, you can confidently know where to buy and resell to make a profit.
28. Bicycles
Biking is a popular activity in the US as a leisure activity and a mode of transportation. As of 2017, over 47 million people are bike riders. There are over 3,700 specialty bicycle retail stores in the US and over 17 million unit sales per year.
You may consider reselling high-end bikes – or even vintage ones. However, you don't have to limit yourself to these. Bicycles can be easily found in garage sales. Children may have outgrown them, or the adults don't have enough time to ride. Nowadays, some adults may be selling vintage bikes to upgrade to an electric bike. Reselling them for profit is not difficult.
Some potential buyers are eager to be first-time owners or buy a secondhand bike for their kids. Why buy your kids a new bike when you know they're going to outgrow it in a short amount of time.
How much money do you need to start flipping bikes for profit?
Anywhere from $50-$200 should allow you to buy a couple of used bikes at a garage sale. You may need to use some money to buy spare parts or do minor repairs.
29. Car Parts
If you are buying a new vehicle and cannot sell your old one because of its overall condition, you can think about selling the car parts instead. Sometimes, older components are no longer manufactured and sold in the store. You can offer an excellent service to those who want to maintain their older vehicles.
The most popular car parts that sell online are wheels, tail lamps, side view mirrors, alternators, power steering pump, speedometer, air conditioning compressor, and motor control module.
Surprisingly, you can even find places to sell used car batteries for cash near you. You'll make some quick cash, and they'll repurpose or recycle the battery for you.
It's best if you had some mechanical know-how to buy parts from garages and scrap yards nearby.
Toys
Toys are not just for kids. Some adults collect toys for personal pleasure or as an investment. Toy buyers range from young to old.
30. Collectible Toys
Some toys stand the test of time and become collectibles. You can flip vintage toys for more money if they are still in their original packaging. Make sure that they are clean and presentable. If so, toys are the best things to resell and fun work with.
What are examples of popular collectible toys?
Examples of collectible toys include Beanie Babies, Lego sets, Barbie dolls, diecast cars, Star Wars memorabilia, Teenage Mutant Ninja Turtles, Teddy Ruxpin, Pez dispensers, Hot Wheels, Thundercats action figures, Rubik's Cube, Muppet action figures, Cabbage Patch Kids, Nintendo, American Girls dolls, Power Rangers, Polly Pocket, early edition Harry Potter books, and Pokémon Cards.
31. Vintage Board Games
Vintage board games are the best things to buy and flip because they are unknown and cheap. Many people have stacks of board games collecting dust in their own attic or basement. In addition, you can find a good deal for unsuspecting sellers at garage sales.
What are the best board games to flip for a profit?
Older versions of these board games in good condition include:
Star Wars: The Queen's Gambit
Space Hulk (The first edition)
Disney's Haunted Manion
Dark Tower
Longest Day
Lost in Space
Haunted House
The Game of Goose
Fireball Island
Keywood
Fortune
Risk (40th Edition)
Settlers of Catan 3D Collector's Edition
The Elvis Presley Game
War of the Ring Collector's Edition
Some classic board games from the 1960s and 1970s can sell for lots of money. Generally, the older the board game, the better its condition, the more dust it has, which means it's worth more money.
32. Video Games and Consoles
Video games and consoles certainly fall under the best things to flip for profit list. Game enthusiasts seem to pay almost anything for nostalgic and vintage games. This is despite the new consoles having 3D graphics.
For example, a sealed Super Mario Bros can sell for $100,000-$115,000. Several other Nintendo classic game cartridges sell for thousands and tens of thousands of dollars. Even Nintendo re-released its original 1985 NES Classic Edition console with 30 games like Pac-Man and Donkey Kong. I was one of those people trying to buy it, and I waited almost a year because the only ones I could get my hands on were marked-up on eBay for hundreds or thousands over the retail price.
The nostalgic factor let sellers flip it on eBay for a quick profit, especially during the holiday season. Most adults were buying the console for themselves vs. for kids.
Baby Stuff
Babies grow so fast. So, their clothes and gear are some of the best things to resell instead of leaving them in a closet or throwing them away. Your target market is growing by the day, with about 4 million babies born in the US each year.
There are many places to get free stuff online without paying a penny, and local places like Goodwill and garage sales to get cheap stuff to flip.
33. Baby Clothes
Even when the world is turned upside down, babies are being born and growing out of clothes. Used baby clothes can be resold if they are in good condition and stain-free. You have a better chance of making money on upscale baby clothing.
Consider visiting Once Upon A Child if you're wondering where to sell used baby clothes for cash near me. Bring in all your gently used children's stuff, including clothes, shoes, baby gear, furniture, and toys. An employee will make you a cash offer based on the item's condition, style, and safety.
When pricing baby clothes, the general rule of thumb is to list them for 25%-50% of the original price.
34. Baby Gear
Baby gear is expensive! Plus, kids grow out of stuff quickly. For example, a baby goes from bassinet to crib to children's beds with guard rails.
Finding gently used baby gear is one of the best things to buy and resell for a profit.
What is popular baby gear to resell for cash?
Cribs – Depending on the quality and brand, a baby crib can cost anywhere from $100 to $1000
Cradle or bassinet – Most bassinets cost between $150-$250
Changing table – A home changing table costs between $100-$200
Pack 'n Plays – cost between $100-$300
Baby swings – A standard or portable baby swing can cost between $50-$150
Baby carrier for hiking – The brand and complexity can range from $100-$150
Baby seats and chairs – The quality of a baby chair ranges between $60-$200
Kids Halloween Costumes – Kids costumes can cost between $20-$100. Cute secondhand costumes are in high demand.
What are the best sites and apps to sell baby stuff online?
Meeting face-to-face to sell stuff during the pandemic made selling baby gear and clothes online more valuable.
thredUP – Founded in 2009, the online marketplace sells high-quality secondhand clothing. It's a great place to sell upscale brands like Dolce and Burberry to mass-brands like Gymboree, Gap Kids, and Disney. Sellers can order a free thredUP Clean Out Kit with a prepaid shipping label for them to consign. The seller fees range from 20-95%, depending on the quality of the item.
OfferUp – OfferUp is a Craigslist alternative that connects buyers to sellers nearby. Selling stuff on the marketplace only requires a simple photo, description, and price. Once agreed up, you can either ship the item through the OfferUp platform or meet someone nearby via Craigslist.
Poshmark – It's a large resale marketplace that specializes in gently-used clothing. The site conveniently provides sellers with pre-addressed shipping labels once your item is sold. Poshmark charges a flat $2.95 commission for sales under $15 and 20% for anything sold over $15. Buyers will pay $4 to $7 in shipping fees.
eBay – The resale platform has almost 200 million buyers worldwide in competition to maximize your sale price. It's one of the most popular ways to sell stuff for a profit. eBay usually takes a 10% or lower seller's fee.
Mercari – Since 2014, the Mercari app connects buyers and sellers for high-end baby gear and clothing. Mercari is an eBay alternative where sellers list their items with a description, photo, price, and select who pays for shipping. Seller fees are only 10% when the sale is complete.
35. Strollers
People spend a lot of money on name-brand strollers, especially double and triple strollers. The top luxury stroller brands that hold their resale value are Chicco, Bugaboo, Maclaren, Mockingbird, UPPAbaby, Nuna, Cybex, Stokke, and Silver Cross Balmoral.
According to the American Academy of Pediatrics, kids usually stop using a stroller around three years old. A top stroller brand in good to excellent condition can sell for 50%-65% of its original retail price. Selling a stroller is one of the best items to flip on Craigslist.
Make sure to clean it thoroughly and get rid of any stains to get top dollar.
Why do high-end strollers cost more?
Mid to high-end strollers have a much better resale value for the following reasons:
Better quality – They're designed with materials that last longer
Smoother – The ride quality is better
Functionality – Thoughtful design choices like an adjustable handlebar or air-filled wheels
Convenience – Designed with lighter materials and easier foldability
What is the average cost of a baby stroller?
Strollers are one of the most used and most expensive types of baby gear you'll use daily.
Standard stroller – cost between $50-$300
All-terrain strollers – cost between $120-$300
Luxury – cost over $700 and into the thousands
All types of strollers cost more if they are designed with double or triple seats.
Miscellaneous
Sometimes, you can find the best things to buy and resell from the most unexpected places. Here is a couple that can certainly help you earn profits.
36. Scrap Metal
A scrapping side hustle can earn you several hundred dollars per month flipping your junk and hauling away others.
Here's a good video on how to make money scrapping metal for beginners.
In many cases, scrap collectors can just get scrap metal for free and make a 100% profit. The practice helps clear out some garages and yards. However, you must salvage scraps responsibly. Find out if it is allowed in your town. In some places, a salvaging license is also required.
We have a descriptive guide with 14 steps to get cash for scrap metal near you.
37. Event Tickets
I always thought ticket scalping was illegal. Though, online event ticket flipping is legal, except in Kentucky and Michigan. According to the Economic Research Institute, the average ticket broker makes almost $50,000 per year with an expected pay increase over the coming years.
How to resell a ticket to an event for a profit?
Buy It – Visit a site like Ticketmaster and buy tickets for a popular event you think will sell out. The type of ticketing events can include concerts, sports, arts, musicals, comedy, magic, and family entertainment like ice skating.
List It – Upload your tickets to a resale site like Stubhub, Vivid Seats, TicketsNow, and SeatGeek. Factor in seller fees and profitability when pricing your tickets. When determining the demand for your tickets, the critical factors are the venue capacity, event date, day of the week, time of the day, seat location, venue location, artist popularity, age limits for the event, amount of shows, and sellout rate.
Sell It – Buyers will visit ticket resale sites when they're all sold out, and you'll make a lot of money. Most of the resale platforms will send your payment via PayPal after the transaction is complete.
FAQs
Where to Find Things to Flips for A Profit?
These are common places where you can find cheap things to flip for a profit near you:
Craigslist, eBay, OfferUp Facebook Marketplace, and Craigslist alternatives
Online thrift stores
Local consignment shops
Yard sales and church sales
Junkyards
Auctions and estate sale cleanouts
Flea markets
Trash dumps (yep! You can also find treasure in such places)
Easiest Things to Flip for Profit Summary
Buying and reselling stuff for money is a terrific side hustle. People earn big bucks when the flip is successful. Local consignment shops, established Shopify sites, online reseller marketplaces, and resale apps can help flippers make six figures and occasionally seven figures.
You don't always have to buy expensive things like cars and houses to make big money. Establish a good reputation, a good knowledge of buying things cheaply and at the right price, set a system for quickly listing your stuff so you can make money fast.
In conclusion, there is money in bargain hunting, not for your own use but for flipping. This is the extra income you can earn even when you have a regular 9 to 5 job or a separate business to manage. The additional few hundred dollars extra per month can become thousands with more practice and determination. Of course, you can also consider it as a possible full-time income source if it turns out very lucrative.