The earth is also known as the blue planet. The reason? About 71% of the surface is water. Despite the earth having so much water, it's interesting that 75% of Americans are chronically dehydrated. 
Some contributing reasons include business, negligence, dehydrating diseases like diarrhea, and limited access to safe drinking water.
The risks related to dehydration include: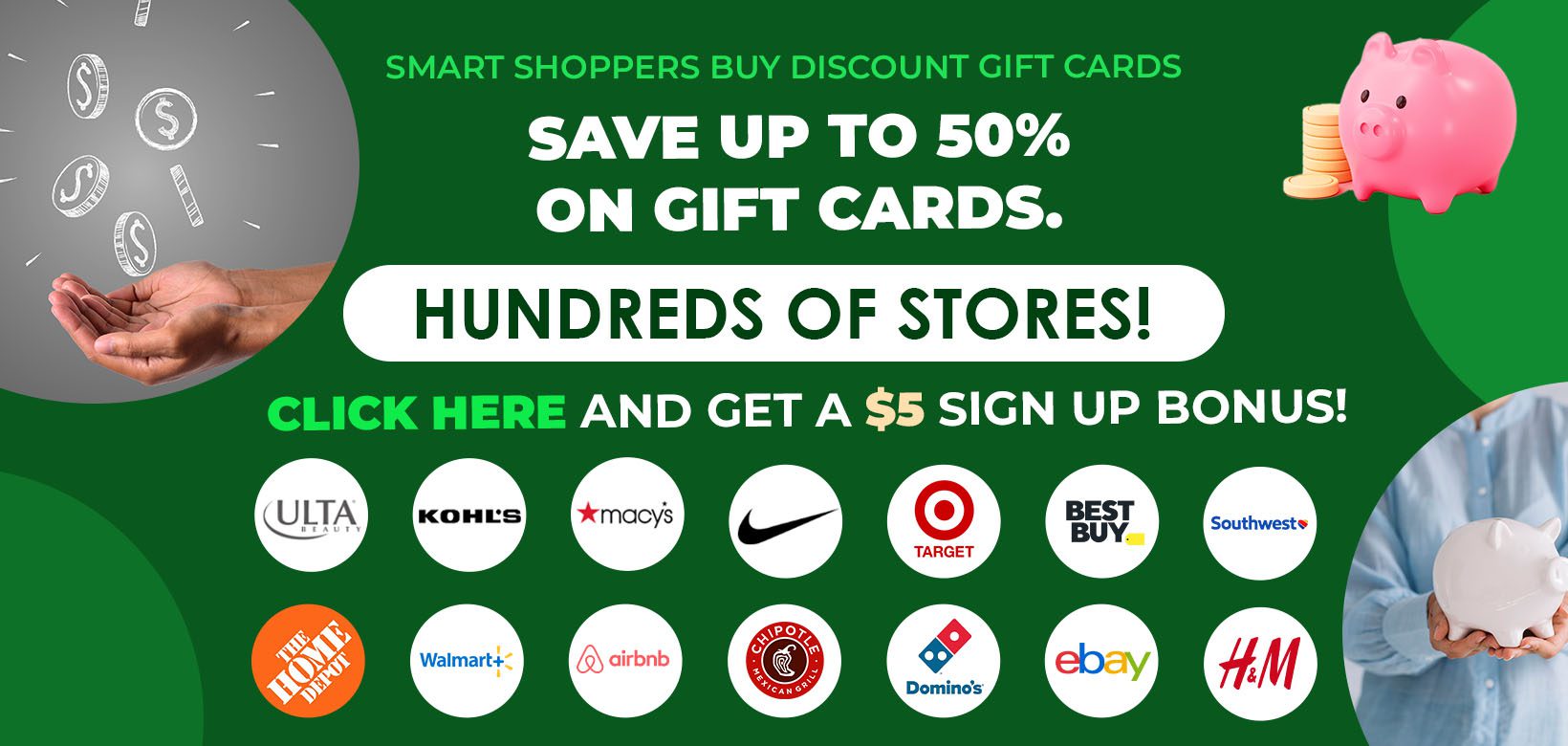 Kidney Stones
A survey conducted in 1990 revealed that 20% of the 700 patients had kidney stones due to insufficient daily water intake.
To reinforce the findings, researchers decided to conduct a five-year randomized trial. Again, they found that hydration significantly reduced the severity of kidney stones.
Memory Problems and Irritability
Did you know that the slightest levels of dehydration can tamper with the body's mechanism? According to research, dehydration can result in anxiety, short-term memory, and irritability in young adults. 
Conversely, hydrated children are often attentive and possess excellent memory capabilities.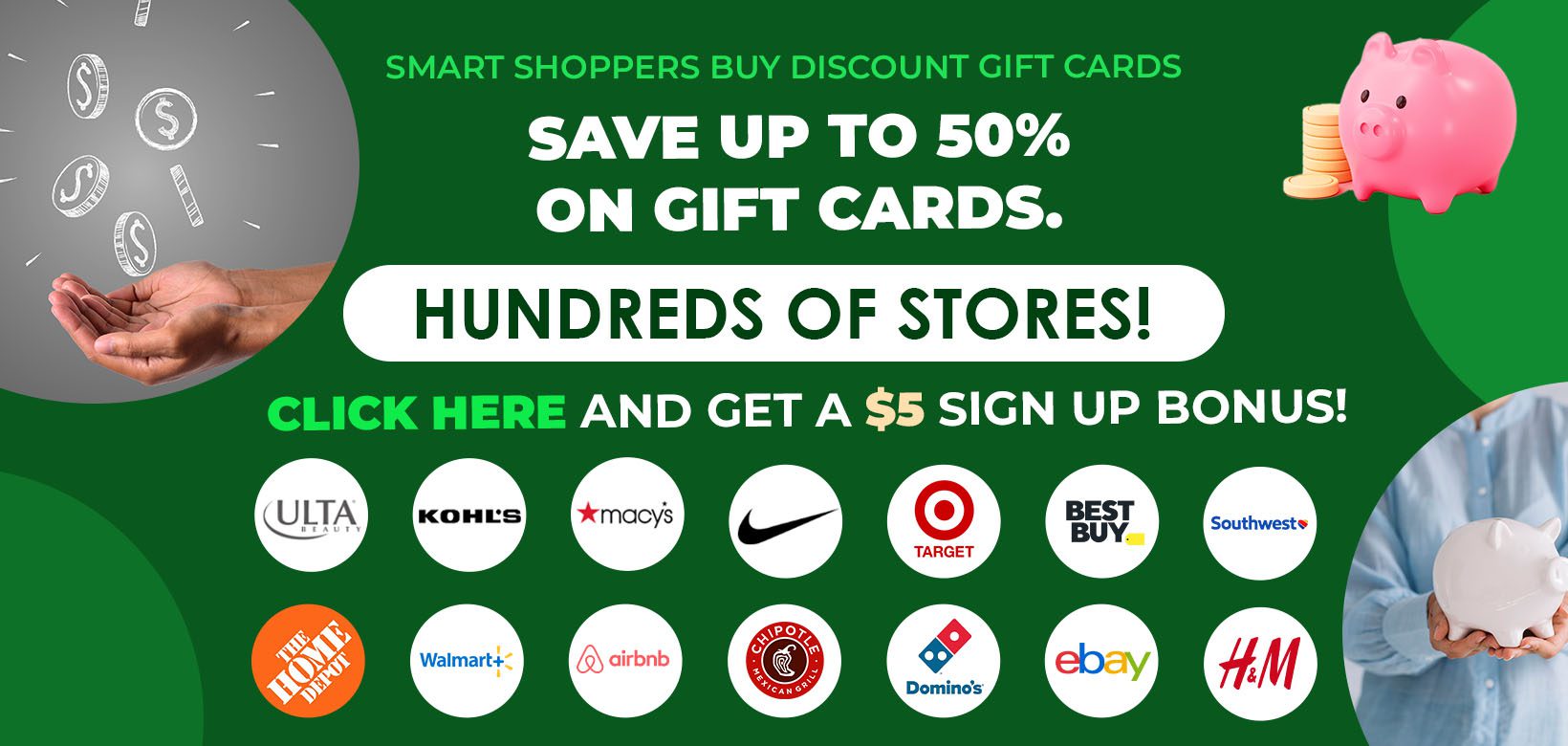 Dehydration and Fatigue
Interestingly, dehydration is the #1 cause of fatigue? That's why most people feel tired and drowsy at mid-day. Multiple research findings indicate that mild hydration in young people resulted in feelings of fatigue. 
That's how important water is, and you should have it within arm's reach.
Luckily, it's easy to sidestep risks resulting from dehydration. All you need is to find reliable, safe water refill stations to escape common ailments like diarrhea and typhoid. Finding a nearby refill station is even better if you're a bulk water consumer: bulk water users drink up to 25% more water than non-bulk water users.
So, where can I find a drinking water refill near me?
Simple answer: The largest water refilling outlets in the US are Primo Water, Watermill Express, and Culligan. The companies either sell filtered water or distilled water. The places supply reusable and pre-filled containers, while some are drive-up or standalone drinking water refill stations.
So, it's best to decide what type of drinking water refill services you're interested in before searching for a refill station nearby.
What Drinking Water Refill Stations are Near Me?
Here are the three best drinking water refill stations you can go to, quench your thirst and escape the dangers of dehydration.
1. Primo Water
Primo Water dispensers are sold through major retailers and online resellers. In addition, it offers reusable and pre-filled containers at more than 13,000 locations and around 22,000 Primo water refill stations in North America.
Cost to Refill Water: $0.35 per gallon on average
Primo 5 Gallon Water Refill Cost: Around $7 on average for 5 gallons and $15 for initial bottle purchase.
Type of Water: Filtered
How to Refill Primo Water Dispenser: Bring an empty bottle or container to a nearby refill station. Fill the bottle, gallon, or container and when finished, bring it back to save money when reused. 
Where to Find Primo Refill Stations: At select Ace Hardware, Albertsons, Chevron, CVS, Family Dollar, Food 4 Less, Food Lion, Food Mart, Home Depot, Jewel, Kroger, Meijer, Office Depot OfficeMax, Pick N Save, Lowe's, Ralphs, Rite Aid, Safeway, Sam's Club, Sprouts, Vons, Walgreens, Walmart, Whole Foods, Winn-Dixie.
How to use Primo Refill Water Station
Here's the step-by-step process on how to use the Primo Refill water station.
Find Primo water refill locations nearby. 
2. Watermill Express
Watermill Express is the largest drive-up and standalone pure drinking water in the US. Its customers reuse their containers to reduce single-use plastic water bottles. Unlike distilled water, Watermill uses filtered water to leave in some minerals for taste. As a result, it's ideal for household needs like humidifiers and steam mops. 
Water Express also sells premium crushed ice at an affordable price at select water refill stations. 
Cost to Refill Water: 25 cents to 35 cents per gallon on average
Water Express 5 Gallon Cost: $20 for a 5-gallon BPA-free bottle with five free refills
Type of Water: Filtered
How to Refill Watermill Express Water Dispenser: Bring an empty bottle or container to a nearby refill station. Fill the bottle, gallon, or container and when finished, bring it back to save money when reused. 
Payment: Accepts credit card, debit card, Reliacard, and cash at most locations.
Where to Find Watermill Express Refill Stations: Standalone locations in the south with some places selling crushed ice too.  
Find a Watermill Express 24-hour water refill location nearby.
3. Culligan
Culligan Water has over 600 dealers in the US and Canada that provide filtered water to homes, businesses, and industrial facilities worldwide. They sell filtration systems, whole-house filtration systems, faucet water filters, water softeners, drinking water systems, commercial and industrial water treatment solutions, and 5-gallon bottle delivery.
Cost to Refill Water: 25 cents per gallon on average and $1 for 5 gallons
Culligan 5 Gallon Cost for Delivery: 5 gallons costs $12 delivered. Buy at least three 5-gallon jugs, and the price is reduced to $7 per container. You can also rent a Culligan water cooler for $12 per month. 
Type of Water: Filtered
How to Refill Culligan Water Dispenser: Bring an empty bottle or container to a nearby refill station. Fill the bottle, gallon, or container and when finished, bring it back to save money when reused. 
Where to Find Culligan Refill Stations: Standalone locations in the south or delivery
Find a Culligan refill station or schedule Culligan water for 5-gallon home delivery here. 
Water Bottle Filling Station Near Me
Besides the popular 5-gallon drinking water refill stations, you can also quench your thirst at free water bottle filling stations locally. Remember, there are also different types of water bottles. So, make sure to visit the right one for a refill.
Here's a list of different water bottle filling stations you'll find out there:
Personal
Sports
Portable
Outdoor
Public
School
Touchless
It's essential to mention that personal water bottle filling stations are often located in public places. So, you can narrow down your search to malls and shopping centers, all expensive and cheap gyms with workout equipment and aerobics classes, the airport (after security), college campuses, hospitals, and grocery stores. You're sure to find one.
In addition, you can easily find a water bottle filling station locally by looking for companies that offer the services in public places, including Tap, Primo, HydraChill, and Elkay.
On top of that, water refill services have apps to help you find a nearby water bottle refilling station. Tap, for instance, has a mobile app. Also, you can try Primos online refill station locator to search for a neighborhood filling station.
Places To Find Water Bottle Filling Stations Near Me
Unlike the large and heavy five-gallon water coolers, water bottle refill stations are reserved for individual bottles. They're great options when you need safe drinking water since it's often free to use.
Further, most public spaces have free water bottle filling stations in convenient locations. Here are places you'll find free water bottle filling stations:
Airports 
Gyms
Hospitals
Malls and shopping areas
Parks
Schools and colleges
Sports facilities
Simply plug the keyword "water bottle refill stations near me" on Google to get a list of places.
Where to Get 5 Gallon Water Delivery Near Me?
Perhaps you have a busy schedule and can't make it to the store for replacement water jugs. Or maybe there aren't nearby 5-gallon water refill stations. Whichever the reason, a service that can conveniently deliver drinking water to your office or home.
Here are excellent nearby places to get 5-gallon water jugs delivered:
Culligan
Costco Wholesale
Crystal Springs
Hinckley Springs
Sierra Springs
Kentwood Springs
Alhambra
Mount Olympus
Mountain Valley Spring
Deep Rock Water
Poland Spring
Sparkletts
Ozarka
What are the Different Types of Drinking Water?
Individual daily water consumption varies from person to person. However, the emphasis is always the same–make sure to drink enough water. While there are different types of drinking water, some types aren't safe.
Here's a list of the different types of drinking water you can find nearby.
Tap Water
It's the most common type of drinking water. You'll get it from a faucet (tap) at the home, office, or in public places. It's typically used for drinking, cooking, and showering. The primary sources include rivers, lakes, and wells. Tap water is often purified before it reaches you.
Spring/Glacier Water
It's often free from toxins since it's taken directly from the source, which can be a glacier or spring. In addition, if the source contains minerals, traces of the same minerals will be found in the drinking water.
Mineral Water
As the name goes, mineral water is often pulled from mineral sources and therefore contains different healthy minerals like sulfur, magnesium, and calcium. As a result, it helps keep your heart healthy by lowering your bad cholesterol and raising your good cholesterol.
Flavored/Infused Water
Artificial flavors and sugars are added to encourage you to drink more. However, flavored water can cause weight gain and create problems if you have diabetes.
Well Water
It's a cheap source of drinking water popular in rural areas. To get it, drilling is necessary to reach the natural underground water reservoir. It's usually collected through pumping.
Alkaline Water
Alkaline water has a higher PH level than tap water. The alkaline minerals and negative oxidation is said to slow down aging and can also prevent cancer. However, the claims lack a scientific backup.
Hard Water
When water is harvested from an underground source comprising of chalk or gypsum, it will often contain high levels of minerals. The extreme amounts of these naturally occurring minerals (calcium, magnesium carbonates, bicarbonates, and sulfates) cause water hardness. In addition, the high mineral content makes hard water unsafe for drinking.
Distilled Water
Distilled is one of the safest types of drinking water. It results from heating water until it becomes vapor which is then cooled to form distilled water. The process not only kills microorganisms but also gets rid of essential healthy minerals.
Distilled water is commonly used for garment steamers or clothes irons, so the minerals don't get on your trendy clothes. It's also recommended for carpet steamers to prevent the machines from mineral build-up. 
How Much Does a Home Water Filtration System Cost?
Installing a home water filtration system can be one of the best decisions you'll ever make. Aside from being a good alternative to filter pitchers, it's also a convenient way to meet your safe water needs, especially if you strictly use bottled water.
Here are the benefits of a home water filtration system:
Less plumbing issues
Alleviates skin irritation
Reduced soap budgets
Soft water means extra clean clothes and dishes
Better tasting drinking water
Assured supply of safe water
Cheaper tap water vs. drinking water refill stations
However, the benefits have a price tag attached to them.
So, how much does a home water filtration system cost?
The simple answer: there's no fixed cost for home water filtration; it depends on the type of system you want.
The cost can be $1,000 to install a simple system or $5,000 for complex home water filtration systems.
Below are the different types of home water filtration systems plus the average installation costs:
Whole House Water Filters
Whole house water filters are also known as Point-of-Entry (POE) and will be installed at the point where water gets into your house. A whole house water filtration system will cost you between $600 and $4,200.
Aquasana EQ-1000-AST EQ-1000-AST-AMZN Whole House Water Filter, 1,000,000-Gallon
Clean, Great Tasting Water From Every Tap In Your Home - Activated carbon reduces 97% of Chlorine. Plus, this Rhino's newly-improved divider valve enables up to 14.6 gpm flow rate with no noticeable...
High-Performance Filter System - Salt-free conditioner, carbon & KDF filtration engineered to maximize filtration and reduce scale while leaving healthy minerals in your water. This system will NOT...
Cost Efficient & Long Lasting - Clean water for less than dollars0.01 a gallon - Save twice as much compared to other brands on purified water for 1 million gallons or 10 years
We earn a commission if you click this link and make a purchase at no additional cost to you.
Again, the cost will depend on the type installed. If you want a commercial-grade system, the buying price often depends on the number of gallons it can handle, the number of filters, and the type of the filtration system.
However, most whole house water filters cost between $300 to $3,500. Meanwhile, labor and materials cost an additional $300 to $700. So, you're likely to spend $5,000 to $14,000 to have the system up and running.
Well Water Filtration System
The cost of installing a well water filtration system ranges from $1,000 to $4,000 or more. As you can see, it's the same as having a whole house water filter. Nonetheless, the factors that determine the overall expenditure are different since well water quality differs from place to place.
We earn a commission if you click this link and make a purchase at no additional cost to you.
For instance, some wells can provide crystal clear water but, on the flip side, have high levels of minerals and heavy metals. Older wells will have water that you can hardly use due to the presence of an enormous amount of sediment. In addition, it will cause you to spend more cash for a refrigerator when the water dispenser clogs.
Reverse Osmosis Systems
Reverse osmosis systems have a membrane that helps to remove impurities using three or more purification stages. The more purification stages, the higher the cost of installation. Apart from softening your water, reverse osmosis systems also remove salts, giving your water a healthy balance and making it safe for home use.
APEC Water Systems ROES-50 Essence Series Top Tier 5-Stage Certified Ultra Safe Reverse Osmosis Drinking Water Filter System
Supreme quality - designed, engineered, and assembled in USA to guarantee water safety & your health. WQA certified to provide unlimited clean, refreshing crisp tasting water superior to bottled...
Premium long-lasting filters remove up to 99% of impurities such as chlorine, taste, odor, VOCs, as well as harmful fluoride, arsenic, lead, nitrates, heavy metals and 1000+ impurities. Max Total...
America's No.1 rated water filter brand with 20 years of success guaranteeing trouble free, noise-free system for long lasting, dependable, pure drinking water. 2 year extended manufacturer warranty...
We earn a commission if you click this link and make a purchase at no additional cost to you.
The systems are designed as either a point of use, point of entry, or a commercial-grade reverse osmosis system. Point of use systems are installed at specific water supply points in the home. So, you can have them installed in the kitchen, bathroom, or old refrigerators, depending on which faucet you want to treat.
Alternatively, you can treat the water that enters your home by getting a point of entry filter. Expect to pay $150 to $1,300 for a point of use filter. Commercial-grade filters will cost you $1,000 to $20,000 and above.
Under Sink Water Filters
Consider installing a single tap under the sink water filter if you're looking to treat drinking and cooking water only. In addition, you can opt for a DIY under sink water filter kit or hire a local licensed independent plumber.
We earn a commission if you click this link and make a purchase at no additional cost to you.
For the DIY type, most are filter kits at $50 to $1,000. Brands like Aquasana, Culligan, and Aqua-Pure will charge no more than $100 and an additional $100 to $300 to have it installed.
UV Light Water Treatment
UV light water treatment is meant to sterilize your water by killing bacteria and other harmful organisms. Note that it works for clear water only and requires filtering sediment first.
We earn a commission if you click this link and make a purchase at no additional cost to you.
Therefore, you have to get a filter system along with a UV system for optimum results. A UV light water treatment system will cost between $500 to $1,500 or more.
Where To Buy Reverse Osmosis Water?
Reverse osmosis water is very safe since the filtering process removes 99% of common water impurities. It's also easy to find reverse osmosis drinking water refills near me. In addition, you can check nearby gas stations, grocery and convenience stores.
To be more precise, you'll find a station in the following places:
Can You Get Pool Water Delivery?
Yes, you can get bulk water delivery to fill your pool. But, just like luxury home amenities, pool ownership comes with costs; maintenance and water evaporation are some of them.
There are several options available if you're looking to fill your pool with water, including:
Filling with well water
Use city water
Paying for water truck delivery to fill a pool quickly
Filling with Well Water
If well water is readily available, it's one of the cheapest ways to refill a pool. However, well water has tons of minerals. For instance, sulfur compounds like hydrogen sulfide often cause the rotten egg effect. It means no summer swimming parties until the problem is resolved. Plus, you don't want to drink, give it to your service dog, clean clothes, cook, bake things like bread bowls, or use a SodaStream to carbonate with CO2 with smelly water.
Your other worry will be iron and copper, which stain the liner and damage different parts of your filtration system. That said, you'll get well water for free, except for the electricity price to pump it into the pool.
But, it could be pricier than you ever imagined. But, remember also; the wells can run dry.
Use City Water
Using city water is the easiest way to fill your pool. Simply connect your garden hose pipe to your tap and let it flow; however, this option can be costly. For one, you have high sewage fees to consider.
While sewage fees can be waived, other difficult-to-control factors can result, besides higher water fees. For instance, natural disasters like drought often result in a lower water supply on the west coast.
As the demand goes up, cities and states start rationing water, and fees go up.
Frugal Reality tip: Consider calling your local water municipality and notify them that you'll be refilling a pool. Your town can often offer discounts or waive the water refilling surcharges altogether.
Water Truck Delivery to Fill Pool Near Me
Lastly, you can order a water truck delivery service to fill your pool quickly. Although it's a convenient bulk water delivery option, it costs more than filling a pool with well water. Also, there isn't a fixed price for ordering water delivery. The cost for a truck will depend on:  
Your place of residence relative to the pool water delivery company
Amount of water required to fill the pool
The number of gallons ordered
Type of water used to fill pool: distilled, artesian spring, or saltwater
Weather conditions which largely depend on seasons
The number of loads needed to fill the pool – more loads get a bulk discount
It's worth noting that the time taken to fill your pool depends on its capacity. However, the swimming pool bulk water delivery process will take approximately 45 minutes to empty one tanker.
Drinking Water Refill Stations Near Me Summary
Water is a critical requirement for everyday activities. In addition, there are different types of water, some of which aren't good for drinking or other uses like cleaning or filling a pool.
For drinking water, refill stations at retail stores, grocery stores, or delivery are an excellent option. Depending on the brand, the type of water refill station can either allow 5-gallon water jugs or personal water bottles.
Consider downloading the apps from Primo and Tap that help you in finding local drinking water refills.