Budgets are getting tighter every day, and both individuals and businesses are looking for every available way to drive costs down and save a few bucks. One of the top frugal living tips with a big impact on saving money and the environment is reducing, reusing, and recycling.
That means you shouldn't throw reusable items away and rush to your local retailer for a new one. That will only hurt your pocket and the environment. It's a lose-lose situation. For instance, you can make green cash recycling cardboard boxes.
If you are in the printing business, you can save money and the environment reusing ink cartridges. While the cost of inkjet printers is lower than ever, the high cost of replacement cartridges has left budget-conscious consumers looking for economical ways to keep their printers running without breaking the bank.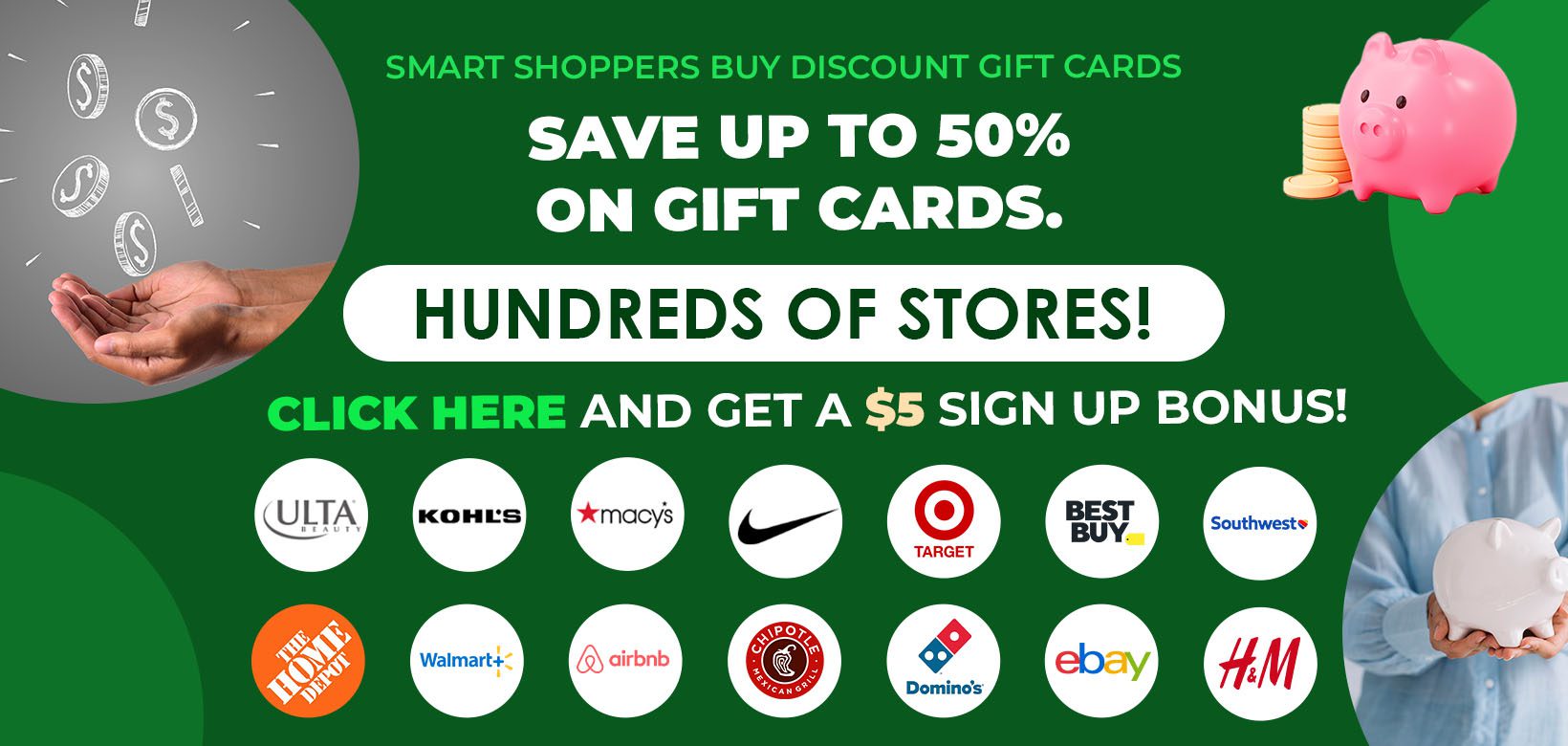 As a result of Walgreens' extensive network of specialist photo labs located in most of its 8,000+ stores across the globe, it's only fair that you wonder whether the company refills ink cartridges.
One great saving hack has popped up: refill ink cartridges.
Saving money is not the only reason why consumers want to reuse ink cartridges. The specter of global warming has hewed a crop of environmentally-conscious consumers looking for greener ways of doing business and saving mother earth.
In North America, over 40,000 tons of metal and plastic is saved by recycling cartridges annually. However, less than 30% of the approximate 1.3 billion inkjet cartridges are recycled worldwide. According to Evolve Recycling, discarded inkjet cartridges annually would circle the earth twice.
Given the millions of pounds of printer ink cartridges waste that goes into landfills each year, reusing ink cartridges is an excellent way for businesses to go green. Savvy consumers are also going green recycling wood pallets for money.
Back to the big question of the day: Does Walgreens refill ink cartridges?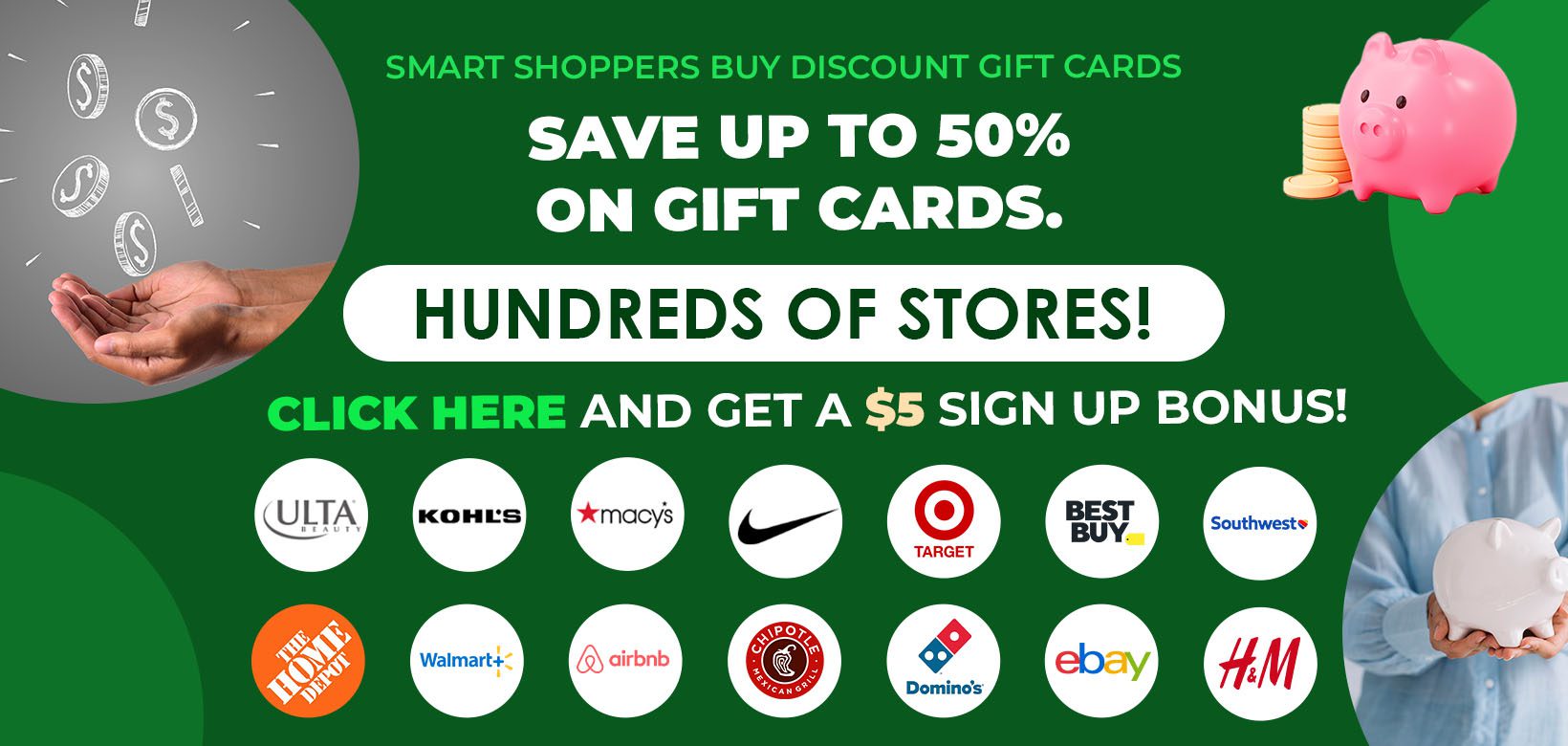 Fast Answer: Walgreens has been refilling ink cartridges since 2006 at most locations with a photo lab. Walgreens can refill most black-ink and colored-ink printer cartridges for HP, Lexmark, Fuji, Brother, Canon, Epson, and Samsung printers at about half the cost of buying a new one.
For instance, a new cartridge may cost anywhere between $15 to $60 depending on whether it's a black or colored ink cartridge and the brand selling it. Walgreens refills inkjet cartridges at around $10 for black-ink cartridges and $25 for colored ones.
You see! It's cheaper refilling ink cartridges vs. buying new ones all the time. For businesses and students doing document or web page printing, the savings can quickly add up. That's how you end up saving $10,000 in a year.
To get your ink cartridge refilled at Walgreens, bring it to the photofinishing counter. The good thing is, you don't have to wait for long. Walgreens can refill most inkjet cartridges in less than an hour. It can even be as fast as 15 minutes. Also, Walgreens backs each refilled cartridge with a 100% guarantee, so you don't have to worry if something goes wrong with a recycled product.
That said, not all Walgreens stores have a dedicated photo lab. The refilling machine may be out of order in your favorite location. To avoid the hit-and-miss game, use the Walgreens store locator to find Walgreens stores nearby that refills ink cartridges. When in doubt, call the store ahead of time to inquire before you make the trip.
Does Walgreens Still Refill Ink Cartridges?
You may wonder whether the pharmacy chain still refills ink cartridges or has discontinued the service. The good news is, Walgreens still refills ink cartridges in most of the stores that have a dedicated photo lab.
You can have both black-ink and colored-ink cartridges refilled at your local Walgreens store within an hour and a 100% satisfaction guarantee. Simply take your cartridges to the store's photofinishing desk and pay with a credit card, cash, money on your Reliacard, or an unexpired debit card.
A Walgreens associate will inspect your used cartridge for chipping and any other form of wear and tear. If they're reusable, your cartridges will be cleaned and refilled.
What makes Walgreens the best place to refill cartridges is the convenience its stores offer. Walgreens has almost 10,000 stores throughout the US where you can buy stamps, make cheap photocopies, and fax service. Also, Walgreens has several 24-hour pharmacy stores nearby for late-night emergencies.
Again, you can accomplish many other tasks at Walgreens in a single errand. For example, you can get a prescription filled, buy a newspaper, grab a few grocery items, and purchase photo gifts. It also offers cashback on debit card purchases up to $20 per transaction.
Since it takes less than an hour to have your cartridges refilled at Walgreens, the process will be done when you pick your prescription or buy a few grocery items at the store.
Also, Walgreens accepts EBT cards for in-store purchases at select locations. However, you can't use your EBT card to pay for refilling ink cartridges. Instead, accepted payment methods at Walgreens include cash, debit/credit card with a chip, or gift card, like an activated American Express gift card.
Make Sure Your Printer Cartridges Are Ready
Your ink cartridges must be removed from your printer and packaged as per Walgreens' specifications before they can be returned for refilling.
Examine the directions provided by your printer's manufacturer for accessing and removing your cartridges from the printer.
Pro Tip: Don't touch the copper strip and nozzles on the bottom and rear sides of your cartridges when handling them. Doing so may clog your cartridges or they might fail to function altogether in the future. Walgreens recommends putting the cartridge inside a bag so that it minimizes both extreme heat and cold temperatures until you arrive at the store.
Pros and Cons of Refilling an Ink Cartridge at Walgreens
Here's why should you choose Walgreens to refill an ink cartridge:
You'd save a substantial sum of money by refilling ink cartridges through Walgreens. The amount is certainly less than the cost of purchasing a new cartridge from some other manufacturer.
The print quality is comparable to that of the cartridges supplied by your printer's manufacturer.
Refilling printer cartridges is also an environmentally responsible alternative since it decreases the amount of waste generated by packaging and replaces brand new ink cartridges.
Take a look at its downsides before you zero in on an informed decision:
There are limitations to the number of times you can refill the cartridges before they become unusable again.
Wear and tear on the printer head might cause cartridges to work poorly, and they may sometimes provide unacceptable printing quality.
Walgreens estimates that you'll get somewhere between four and six refills on each cartridge.
Keep in mind that your printer's manufacturer may not provide coverage for any issues that arise as a result of the use of refilled cartridges in your printer.
Both Lexmark and HP have similar exclusions in their warranties, according to Consumer Reports.
What Types Of Ink Cartridges Does Walgreens Refill?
Walgreens refills both black-ink and colored-ink cartridges for inkjet printers from a wide selection of printer brands, including Samsung, Canon, Fuji, Lexmark, Epson, HP, Brother, and more.
When you hand over your cartridge for refilling, make sure you specify your type of printer. A customer service representative will assist you with any queries that you may have.
Visit your local Walgreens and head over to the photo lab counter with your ink cartridge. Then, let the clerk know you want them refilled. Since Walgreens guarantees every ink cartridge that's refilled at its stores, your cartridges will be subjected to inspection for any defects or faults.
If it's reusable and among the types they refill, you'll be required to make the payment and provide personal details required for later pickup if you aren't willing to wait.
How Long Does it Take to Refill an Ink Cartridge at Walgreens?
How long it takes to refill an ink cartridge at Walgreens comes down to several factors. According to Walgreens, it takes an hour to refill ink cartridges at its photo labs.
However, the one-hour waiting time is just an estimate. Assuming that there aren't other refills waiting in the queue, you can have your cartridges refilled within 10-15 minutes at Walgreens. That's pretty quick!
But if the queue is long, or the refilling machine is temporarily out of order, be prepared to wait longer than that and browse the store. Once you hand over your cartridges at the photo lab, you can shop for cheap foods on your grocery list at Walgreens, get your prescription filled, or browse the magazine rack for new arrivals.
If you can't wait around, then coordinate a pickup time with the photo lab employee.
How Much Does it Cost to Refill Ink Cartridges at Walgreens?
It costs $10 to refill a black-ink cartridge at Walgreens and $25 for refilling a colored-ink cartridge. That's almost half the cost of buying a new cartridge. Depending on the brand and type of cartridge, a new cartridge may cost anywhere between $15 and $60 at Walmart.
That's why reusing old cartridges is a great survival tip during recessionary times. You can drastically cut expenses and save money. In addition, frugal consumers can save on printing costs quickly.
Savings aside, recycling cartridges is the way to go for environmentally-conscious consumers. Instead of hurting the environment by dumping undamaged inkjet cartridges in landfills, Walgreens provides a convenient, affordable way at half the price of buying new ones. 
In addition to that, laser printers have a greater initial cost, but they may prove to be more cost-effective in the long run since a laser cartridge has a longer shelf life than just an inkjet cartridge.
Other considerations include the length and quality of the paper, any additional charges for expedited delivery services, and if the customer needed only one or double-sided copies of the documents.
So it's a double win: You save money and the environment.
Does My Local Walgreens Refill Ink Cartridges?
The sure-fire way to determine whether your local Walgreens refills ink cartridges is to call the store or ask the clerk at the photo lab desk.
Even though Walgreens offers ink cartridge refill services at most of its stores, it's still possible that your local store either does not have a dedicated photo lab or the refilling machine is currently out of order.
Therefore, to avoid any inconveniences, you should first contact your local store and ask about the availability of the ink cartridge refilling service.
You can find the contact number and open hours by using the Walgreens store locator.
Does Walgreens Sell Canon Ink Cartridges?
Yes, Walgreens sells Canon ink cartridges at the photo lab section of the store. You can buy a black Canon ink cartridge for about $31 at Walgreen.
Walgreens also sells HP cartridges for about $27. You can shop for ink cartridges at Walgreens.com or in-store at your local Walgreens. Online cartridge orders are available for in-store picks and same-day delivery.
Places to Get Ink Cartridges Refilled Near Me?
Walmart is a great place to get ink cartridges refilled near me because of its wide presence and the many convenience services it offers its customers.
Small business owners or those who manage home offices are all too familiar with the fact that, throughout the years, even the most basic of necessities can balloon into a massive financial burden for their businesses. That's why it's crucial you pick a refilling place that gets you the best deal every time so that you save a buck or two on every refill.
That said, Walgreens isn't the only place that refills ink cartridges. If there isn't a Walgreens near you, there are other places where you can get ink cartridges refilled, including:
Office Max
Based in Boca Raton, Florida, Office Max is an office supply retailer with over 1,300 locations throughout the US.
Besides office supplies, Office Max offers quick cartridge refilling services at most of its locations. It's a place to have your cartridges refilled if you regularly visit nearby OfficeMax stores to purchase workplace essentials for your business.
Simply bring your empty cartridges to the service desk and ask the clerk to refill them for you. Once they are inspected for usability and found to be okay, the cartridges will be cleaned and refilled. Just like Walgreens, the cost to refill a cartridge at Office Max is almost half of what you would spend purchasing a new one.
In case your cartridges are unusable, you can purchase new ones there. Office Max stocks a variety of them.
Costco
Costco Wholesale has over 550 membership-only clubs in the United States.
Find the photo counter at the front of the store. That's where you should drop your empty printer cartridges for inspections, cleaning, and refilling. As you wait, you can shop for groceries at discounted prices, browse their cheap trendy clothes, get free air for your tires, or visit the store's electronic department.
Costco charges lower prices for its ink refilling services. Its prices range from $8 to $10 per refill. You must be a Costco member to use its ink refill services.
The store accepts cash, Visa gift cards, credit cards, and debit for its products and services. Though Costco takes EBT SNAP, you cannot use your card to pay for ink cartridges.
Cartridge World
Located in McHenry, Illinois, Cartridge World has over 1,700 stores globally. The company offers managed print services and printer solutions. They also offer ink and toner cartridges for commercial and domestic printers.
If there's a Cartridge World location in your area, you're better off refilling your printer cartridges there. They refill cartridges from all major brands like HP, Brother, Dell, Epson, Lexmark, and more at a fraction of the price of buying a new one. Cartridge World also refills and re-manufactures ink and laser toner printer cartridges for larger office printers, copiers, and fax machines.
Do It Yourself
Consider buying an ink cartridge replacement kit if there isn't a convenient place to get printer ink cartridges refilled in your area. After all, it takes money, time, and gas to make an ink-refill trip. You can slash that cost by purchasing your own ink refill kit online or over-the-counter at Walmart.
An ink refill kit comes with an ink replacement bottle, a syringe to inject the ink into the cartridge, and a seal to prevent leakage. Though it's less convenient than having an expert do it for you, it's a good way to save time and money.
The good thing is, you can score ink refill kits on any budget. For instance, both Walmart and Best Buy sell ink cartridge replacement kits. You can buy them at Walmart for as low as $12, while Best Buy stocks them as low as $9 with a price match guarantee. Also, try Amazon to buy a universal inkjet refill kit.
We earn a commission if you click this link and make a purchase at no additional cost to you.

Does Walgreens Accept Venmo?
No, Walgreens doesn't accept Venmo. Unfortunately, that means you can't use Venmo to pay for ink cartridges at Walgreens. Still, you can use cash, check, gift card, debit, Reliacard, credit cards from major brands like American Express, CareCredit, Visa, Discover Network, and MasterCard.
Walgreens stores also accept select contactless payment methods like tap-to-pay credit cards, Google Pay, and Apple Pay.
Walgreens.com's online payment accepted methods include PayPal, PayPal credit, debit cards, MasterCard, Discover Network, Visa, and American Express.
Unfortunately, Walgreens doesn't accept Venmo for inkjet cartridges and other stuff. Gift cards aren't accepted for payment of online orders. Also, Walgreens doesn't cash third-party checks or buy money orders.
See our guide on places that cash personal checks.
Can I Use EBT to Buy Ink Cartridges at Walgreens?
No, you can't use EBT to buy ink cartridges at Walgreens. Its because SNAP funds can only be used to buy staple food items to be carried and prepared at home. That said, you can use your EBT card to pay for coffee at Starbucks, buy bagged ice, and protein powder, and shakes from SNAP-approved retailers.
If you live in states that extend SNAP through the Restaurant Meals Program (RMP), you can use your EBT card for pizza places that accept EBT or buy hot, prepared food at fast-food restaurants that take food stamps.
See our guide on seafood places that accept EBT.
Does Walgreens Have New Ink Cartridges?
Yes, Walgreens sells new printer cartridges.
Walgreens sells computer ink for the following types of cartridges:
Canon Ink Cartridge 245XL Black
HP Ink Cartridge 60 Black
HP Ink Cartridge 61 Black
HP Ink Cartridge 61Black + Tri-Color
HP Ink Cartridge 61 Tri-Color
HP Ink Cartridge 62 Black
HP Ink Cartridge 63 Black
HP Original Ink Cartridge 63 Black
HP Ink Cartridge 63 Black / Tri-Color
HP 64 Tri-Color Black Ink Combo
HP Ink Cartridge 64 Black
HP Ink Cartridge 65XL Black
HP Ink Cartridges 902 C/M/Y
HP Black Tri-Color Original Ink Cartridge & Tricolored
HP Ink Cartridge 564 Black
HP Ink Cartridge 902XL
Canon Yield-Yield Ink Cartridge PG-240XL Black
Canon 246XL Color Ink Cartridge
Canon Pixma Fine Ink Cartridge 241XL Tri-Color
Canon Pixma Ink Cartridge 210XL Black
Walgreens Refill Ink Cartridges Summary
Walgreens is a convenient place to get printer ink cartridges refilled at almost half the price of purchasing a new one. And the good thing is, the refill process takes only about an hour at thousands of stores. So instead of dumping used cartridges at landfills, take advantage of Walgreens ink refill services and save money and the environment.
If there isn't a local Walgreens, you get your printer ink cartridges refilled at other places like OfficeMax, Costco, and Cartridge World.
Do you want to save even more money refilling inkjet cartridges or toner cartridges? If you're willing to trade your time for money, consider purchasing an ink cartridge replacement kit at Walmart, Best Buy, or Amazon.