Does Trader Joe's accept SNAP Food Stamps? It's a common question among SNAP recipients who've heard this before: "Sorry, we don't take EBT at the moment." While such experiences are rare for consumers using everyday regular payment methods, EBT cardholders face rejection in multiple stores.
People experience firsthand the frustration, embarrassment, and humiliation of visiting a store and filling shopping carts with food and stuff of their choice only to find the retail store doesn't process food stamp benefits.
Having to return things can feel like a slap in the face. It's even worse for the elderly, the homeless, and people with disabilities who are the prime beneficiaries of the Supplemental Nutrition Assistance Program (SNAP).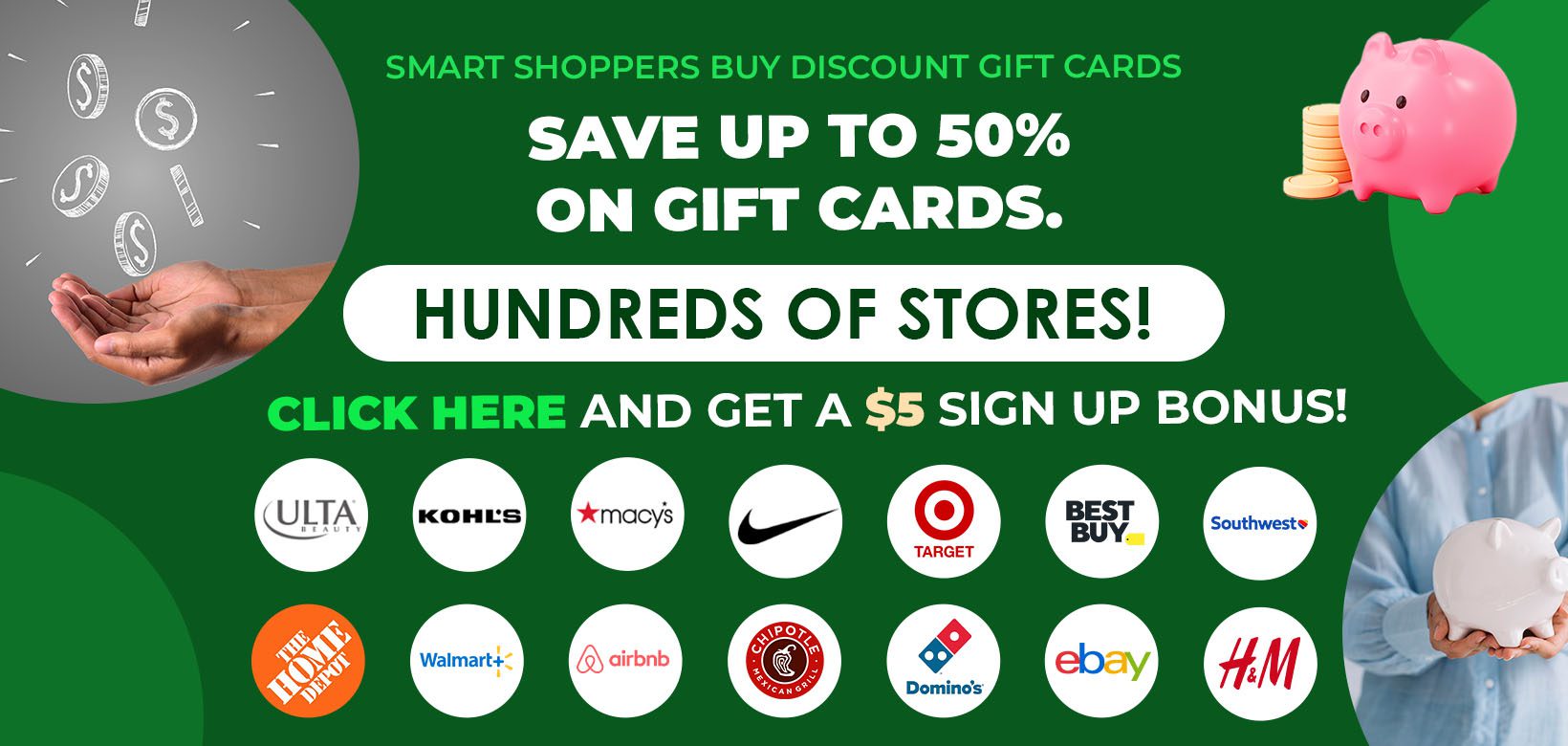 To make sure this doesn't happen to you, it's better to know exactly what is and what isn't included in your SNAP benefits and what you can purchase at Trader Joe's with your EBT card.
About Trader Joe's
Headquartered in Monrovia, California, Trader Joe's is a German-owned chain of neighborhood grocery stores stocking various high-quality organic and non-organic products. You'll also find a wide variety of multinational food from different countries across the globe.
There are over 503 locations across 42 states and Washington, DC. Trader Joe's is not a 24-hour store but typically open from 8 am to 9 pm. Couple their affordable prices with their excellent customer service, and Trader Joe's becomes a great shopping and dining destination.
The big question: Does Trader Joe accept SNAP EBT?
Short Answer: All Trader Joe's locations accept EBT cards and cash benefits from the Temporary Assistance for Needy Families (TANF) program. You can use your EBT card at all Trader Joe's stores to purchase SNAP-eligible products, including discount meat, dairy products, fruits and vegetables, cereal, seafood, and more. If you receive cash benefits under the TANF program, you'll also be able to use your EBT card to get $5 cash back or $10 cash back on store purchases at Trader Joe's.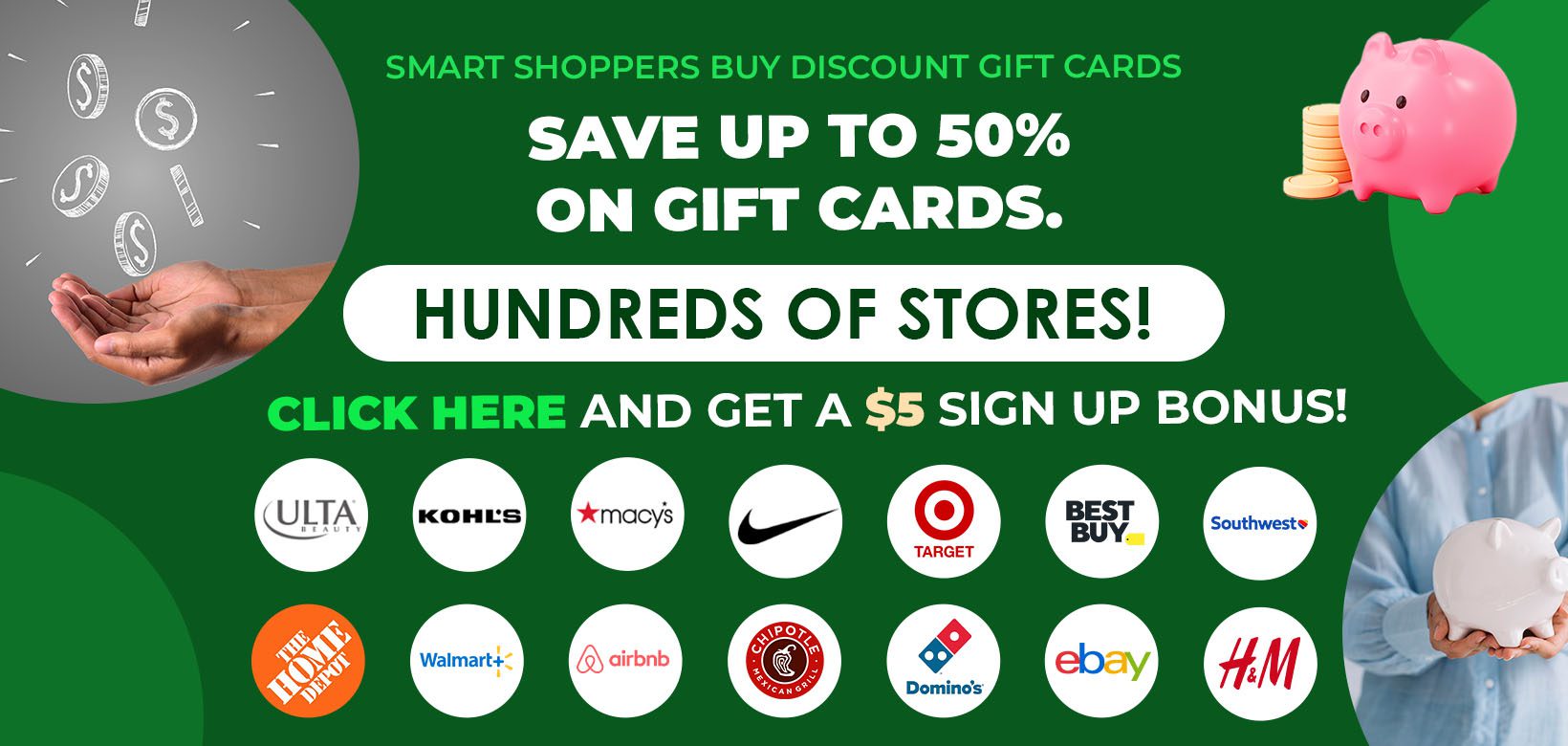 Trader Joe's doesn't sell any products online and isn't a participant in the federal EBT pilot program to add an EBT card as an online payment method in every state. Thus, you can't use your EBT card at Trader Joe's for grocery delivery or curbside pickup orders.
Unless you live in a state that participates in the Restaurant Meals Program(RMP) and you qualify under the program, you won't be able to purchase hot, prepared food at Trader Joe's
Does Trader Joe's Take EBT?
Yes, Trader Joe's takes EBT at all its brick-and-mortar stores across 42 states. Beneficiaries of the TANF program can also spend their cash benefits at all Trader Joe's stores, withdraw cash at Quest ATMs that dispense $5 or $10 or even get cash back on purchases at Trader Joe's or other stores that give the most cash back.
That said, SNAP and TANF restrictions apply on Trader Joe's just like any other SNAP-authorized grocery store. You'll only be able to use your EBT card to buy eligible products like filtered water, snacks, dairy products, cereal, and soft beverages. Just like in bakeries that accept EBT, you can also use your EBT card to purchase bakery products like cookies, custom cakes, and donuts at Trader Joe's. TANF cash benefits can only be spent on valid purchases.
Since wine, alcoholic drinks, and tobacco products are prohibited under SNAP rules, you won't be able to redeem your SNAP food stamps or TANF cash benefits on any of these products at Trader Joe's or places like liquor stores. Vacations or travel services, tattoos, lottery tickets, or bill payments are also ineligible SNAP purchases.
Important to note is that Trader Joe's is a great place to shop in-store with your EBT card, but it doesn't sell any products online. The retailer doesn't participate in any government program geared towards adding EBT as an online payment method. Therefore, you won't be able to order grocery delivery or place pickup orders at Trader Joe's.
If you are too elderly or disabled and don't have the energy or the means to drive to Trader Joe's, you can still order groceries online from the comfort of your home. See our list of grocery stores that accept EBT for online delivery and store pickups.
How To Use EBT at Trader Joe's?
An EBT card is pretty much like a regular debit card used by the government to distribute food stamps electronically to low-income families, the elderly, the homeless, and people with disabilities. EBT cards are issued at the state level through the Supplemental Nutrition Assistance Program (SNAP).
Once you qualify as a SNAP recipient, an account is opened under your name, where the government loads your food stamp benefits every month. To make it easy for you to access and spend your food stamp benefits, you'll be issued a SNAP EBT card locked with a secret 4-digit PIN that is only known to you. You should use your card to shop and pay for SNAP-eligible food items at SNAP-approved retailers like Trader Joe's.
Once you are done shopping at Trader Joe's, bring your card to the checkout counter and swipe it at the card register. You'll be prompted to select your payment method. Select your EBT option and enter your PIN to authorize the purchase.
If you've included any SNAP-prohibited items in your order, your transaction won't be processed. In this case, ask the cashier to split your order into multiple payment methods. Pay with your EBT card first, and use any other payment method like cash or debit/credit card to clear the balance for the other items.
What can You Buy With SNAP Benefits at Trader Joe's?
Although you can use your EBT at all the Trader Joe's stores, SNAP rules limit what you can spend your food stamps on. The Supplemental Nutrition Assistance Program(SNAP) has a purpose: to prevent hunger by supplementing the food budget of low-income families so that they can get the food nutrition they need to stay healthy and get ahead in their lives.
That means you can only use your SNAP benefits to purchase essential food items that fall under staple food. Ideally, these are food items you can carry and prepare at home for a meal.
Here's a list of eligible food items that you can buy with your EBT card at Trader Joe's:
Dairy Products
Snack Food
Poultry and Meat
Fish and Seafood
Fruits and Vegetables
Soft Drinks
Cooking oils
Bread and Cereal
Nonalcoholic Beverages
Plants and seeds to grow food at home
What Can EBT Benefits Not Be Used To Buy at Trader Joe's?
You can't use your food stamp benefits to splurge on non-food items or foods considered too luxurious like junk food or hot, prepared foods at the point of sale. Hence, you should avoid the following Trader Joe's departments when shopping with your EBT card:
Alcohol and wine
Tobacco products
Vitamins, supplements, and medicines
Prepared or hot foods
Lottery tickets
Pet food
Toiletries and diapers
Household supplies, paper products, soaps, or drain cleaner for hair
Can I Use EBT To Buy Protein Powder?
You can use EBT to buy protein powder, but protein supplements cannot be purchased with SNAP food stamps. Any protein powders marked "Nutrition Facts" are considered nutritious food products and can be purchased with EBT. But protein powders marked "Supplement Facts" are considered protein supplements and cannot be purchased with an EBT card.
Your takeaway: You can use an EBT card to buy protein powders like protein bars or protein shakes sold as food items. But you cannot use your EBT card to buy any protein powders that are sold as supplements.
What you can do instead is use your card to buy other nutritious protein options like bars, muscle milk, and other high protein food items that don't count as supplements. This way, you can both get a high protein diet and make use of your EBT card benefits for the best of both worlds.
How Can I Save More Money at Trader Joe's?
Every major supermarket chain has some policies that allow you to save more money. If you belong to a lower-income family and want to save money at Trader Joe's, you can keep these things in mind.
Sampling is Free
Trader Joe's is known for having some of the friendliest staff out of all retail stores. In most stores, you have to buy something in order to try it, which can lead to you wasting money on things you end up not liking. This is not a problem at Trader Joe's.
If you're not sure what you want to buy and want to try it out first, the staff will offer you a free sample and even help you figure out which ingredients you can use for your meal. Sampling something for free and making sure that it's something you will enjoy can help you save a lot of money in the long run.
Stock up
While this might sound like something that goes against saving money, keep in mind that Trader Joe's does not stock up on products throughout the year. A lot of products are also discontinued once they sell out. This means that whatever you see on the shelves might only be there until stocks last.
If you've already sampled something and know that you love it, see if the price is in your budget and stock up on it. Trader Joe's stores usually have low prices that you can use to your advantage.
Waiting for Sales
Almost every retail supermarket chain has offers, sales, promotions, and discounts that you can exploit to get something at a much lower price. This is not the case with Trader Joe's. The prices offered by Trader Joe's are already quite low to begin with.
This means that you will never find any sales, discounts, or coupons for reducing the price of something at Trader Joe's even if you try to wait it out. If you find something that you like, you should know that it will already be at its best price and you should just buy it if you can afford it.
Use the Return Policies
Trader Joe's has some of the best return policies in the supermarket industry today, giving it another reason to be a fan favorite. There have been cases when things have been returned after being opened and without a receipt. If you do not enjoy something you bought at Trader Joe's, use the return policy to get the most out of your money.
What Are Trader Joe's Accepted Payment Methods?
It's possible to run out of SNAP funds at the payment register. What do you do? The embarrassment of having to return things is unbearable. Also, you may want to include a few SNAP-ineligible items in your order.
At such times, it's vital to carry an alternative payment method to avoid unnecessary inconveniences. Thus, it helps knowing other Trader Joe's accepted payment methods so that you can prepare accordingly before you go.
Here's a list of all the accepted payment method at Trader Joe's:
Cash
Trader Joe's physical Gift cards: Only physical cards can be accepted in physical stores when it comes to Trader Joe's.
There are no printable or digital versions of gift cards available with this chain, which means that you'll need to have a gift card that has originally been brought from the store, and to be physically present at the store when you purchase your items.
Trader Joe's has this policy to ensure that there's no fraud and the original purchaser or recipient of the card is protected from scams.
Personal Checks
Mobile payments including Apple Pay, Google Pay, Samsung Pay, and PayPal
EBT cards
You can also use your debit card without a PIN at Trader Joe's if you process debit as credit. Unfortunately, you won't be able to use your activated American Express Gift card because it only accepts Trader Joe's gift cards.
Can You Get Discounts at Trader Joe's?
You'll find a lot of stores that offer seasonal discounts, weekly specials, and sales. You won't find any of these at Trader Joe's. The chain claims that they offer the best everyday values, every day, and no glitzy promotions are available at the chain at any time.
You might find online deals and offers that claim to give you a discount on your Trader Joe's bill. However, you should know that Trader Joe's is in no way affiliated with any of these organizations. They only communicate with their customers via their website and their newsletter.
In this modern world of advertisements and lucrative promotions everywhere you look, Trader Joe's has taken the high road and chosen the simple philosophy of trying to offer the best prices and best value to customers without having to use offers and discounts.
For an EBT Card Holder, How is Shopping at Trader Joe's Different From Other Supermarkets?
This is an interesting thing about Trader Joe's that makes it a lucrative place for EBT card holders and people who are eligible for SNAP benefits. While your conventional supermarket will house a lot of branded and cheap items, you'll always find something different at Trader Joe's.
Even based on your location, you'll find different products at the closest Trader Joe's to you. They don't have a conventional stocking policy like most supermarkets do, and the food and other materials they stock up on is based purely on availability and what they believe is a winning product.
If you're an EBT card holder and you don't want to eat the same food that you get from conventional supermarkets, shopping at Trader Joe's can be a great experience for you.
Just make sure that you go through the list of food items not covered under SNAP benefits before you put them in your cart. Stay away from alcohol and tobacco products as well as supplements.
Can You Return Food Bought with EBT at Trader Joe's?
Yes, you can return most food items bought with an EBT card to a Trader Joe's store for a refund or exchange. They have a generous return policy and can bring nearly anything back to the store for a full refund.
Trader Joe's accepts items back with or without a receipt, even opened and eaten food. No questions asked! It's even more customer-friendly than the Walmart return policy.
According to SNAP, customers must be treated the same as any other customer and subject to the same store return policy as everyone else.
What Places Can I Use My EBT SNAP Funds?
You can only use your EBT SNAP funds to purchase staple foods. They're usually food items that you can carry and prepare at home to be eaten as part of a balanced meal. It means you can use your EBT funds at any place where such items are sold.
Grocery stores, convenience stores, warehouse clubs like Sam's club, farmer's markets, supermarkets, wholesale stores, and seafood markets that accept EBT are great places where you can use your SNAP EBT funds to purchase SNAP-approved items.
Whole Foods Market, bakeries, and gas stations that accept EBT near me are also convenient places to spend your SNAP funds. When on a prescription trip, you can also use your EBT funds to grab a few SNAP-approved items from drug stores like CVS or Walgreens.
Some States extend SNAP through the Restaurant Meals Program (RMP) for the elderly, people with disabilities, and the homeless. Suppose your state participates in the RMP program, and you qualify for the program. In that case, you can use your EBT card to purchase food at fast food places that accept EBT or order meal delivery via meal delivery services that accept EBT, like Grubhub.
Can The Government Tell What I Bought with my EBT Card?
No, the EBT electronic system doesn't keep a record of what you spend your EBT funds on. That doesn't mean you are at liberty to splurge on indulgences with your EBT funds. Even though the EBT system doesn't track your purchases, rules are in place to ensure that SNAP funds are only spent on staple food items.
To achieve that, SNAP works closely with all approved retailers to ensure that you can't buy any SNAP-ineligible items with your EBT card. If you try to buy unqualified items, your purchase will be rejected at the payment register.
Does Trader Joe's Take WIC?
WIC (Women, Infants, and Children) is a program that offers supplemental nutrition for these members of our community. It protects lower-income families from starvation and poor health due to inadequate food and nutrition. Several supermarket chains across the United States accept payment in the form of WIC benefits.
Unfortunately, Trader Joe's is among the regional and national chains that don't accept WIC. It's a special Supplemental Nutrition Assistance Program (SNAP) to provide nutritional and general health care benefits to Women, Infants, and Children under the age of five.
For a retailer to start accepting WIC, they must be an approved WIC-retailer in their states of operation. Since Trader Joe's isn't an approved authorized WIC retailer, all its products aren't eligible for WIC purchases. Costco, Sam's Club, Aldi, and BJ's Wholesale Club are the other retailers that don't accept WIC.
Does Trader Joe's Take EBT Summary
You can add Trader Joe's to the list of stores where you can redeem your SNAP benefits. All Trader Joe's stores accept EBT as a payment method for SNAP-eligible purchases. If you receive cash benefits under the TANF program, you can also get cash back on purchases at Trader Joe's stores with your EBT card. However, Trader Joe's isn't an approved WIC retailer and doesn't take WIC benefits.
Just make sure you shop for eligible products. To pay with your EBT card at Trader Joe's, swipe and PIN the card at the register to authorize payment. To avoid inconveniences, always check your EBT balance before you go.
Again, make it your habit to carry an alternative payment option just in case you run out of funds at the store or want to grab a few SNAP-prohibited items.
Would you like to learn more ways to save money? Read our piece on How to Save $10,000 in a Year – 13 Ways To Save Money FAST!