Target is one of the top retail stores, around 1,900 across the US. It has everything you could need, including furniture, electronics, heavy-duty extension cords, trendy clothing, drain cleaners for hair clogs, and more.
In the last few years, the sale of gift cards at retailers has more than doubled and has become a popular holiday gift. As a result, Amazon gift cards have become easy gifts with over 200 million Prime members.
But, can you buy an Amazon gift card at Target, or can you only get one from Amazon's website?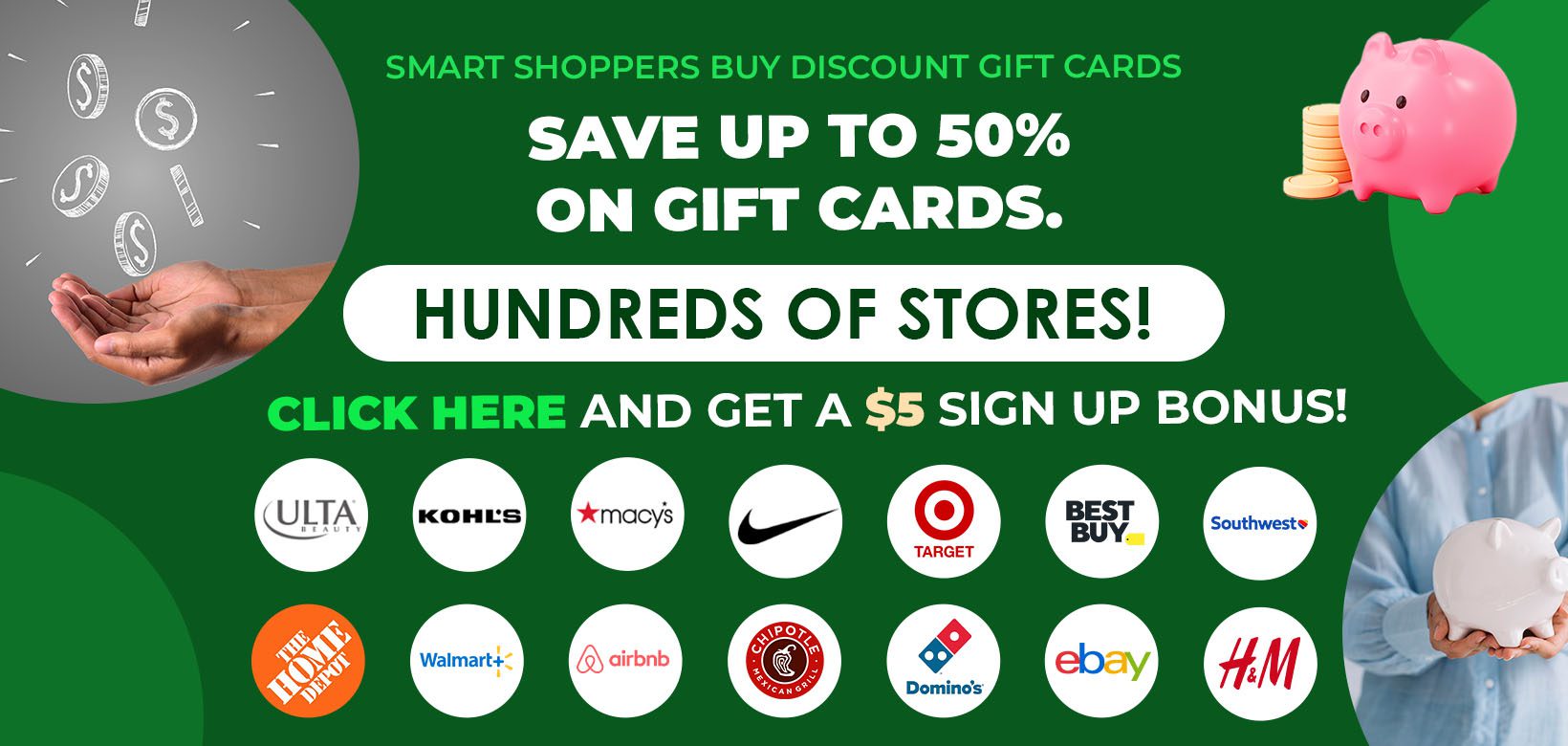 Does Target Sell Amazon Gift Cards?
No, Target does not sell Amazon gift cards online or in-store. However, it stocks popular gift cards from places like Chipotle, Domino's, Panera Bread, Home Depot, Lowe's, and American Express. The denominations tend to range from $10 to $100.
Target has a wide selection of gift cards from the following type of places, including airlines, clothing stores, electronics, fast food, furniture, massage, home improvement, movie theaters, online gaming, prepaid debit cards, and sporting goods stores.
Amazon eGift Card - Amazon For All Occasions
Amazon.com Gift Cards never expire and carry no fees.
Multiple gift card designs and denominations to choose from.
Redeemable towards millions of items store-wide at Amazon.com or certain affiliated websites.
Last update on 2023-11-17 / Affiliate links / Images from Amazon Product Advertising
See our guide on how to buy Etsy gift cards.
Why Does Target Not Sell Amazon Gift Cards?
Target does not sell Amazon gift cards because Amazon is one of its main competitors. Purchasing an Amazon gift card would make you buy stuff on Amazon.com instead of Target.com. Target would boost its competition if it were to sell Amazon gift cards in-store or on its website.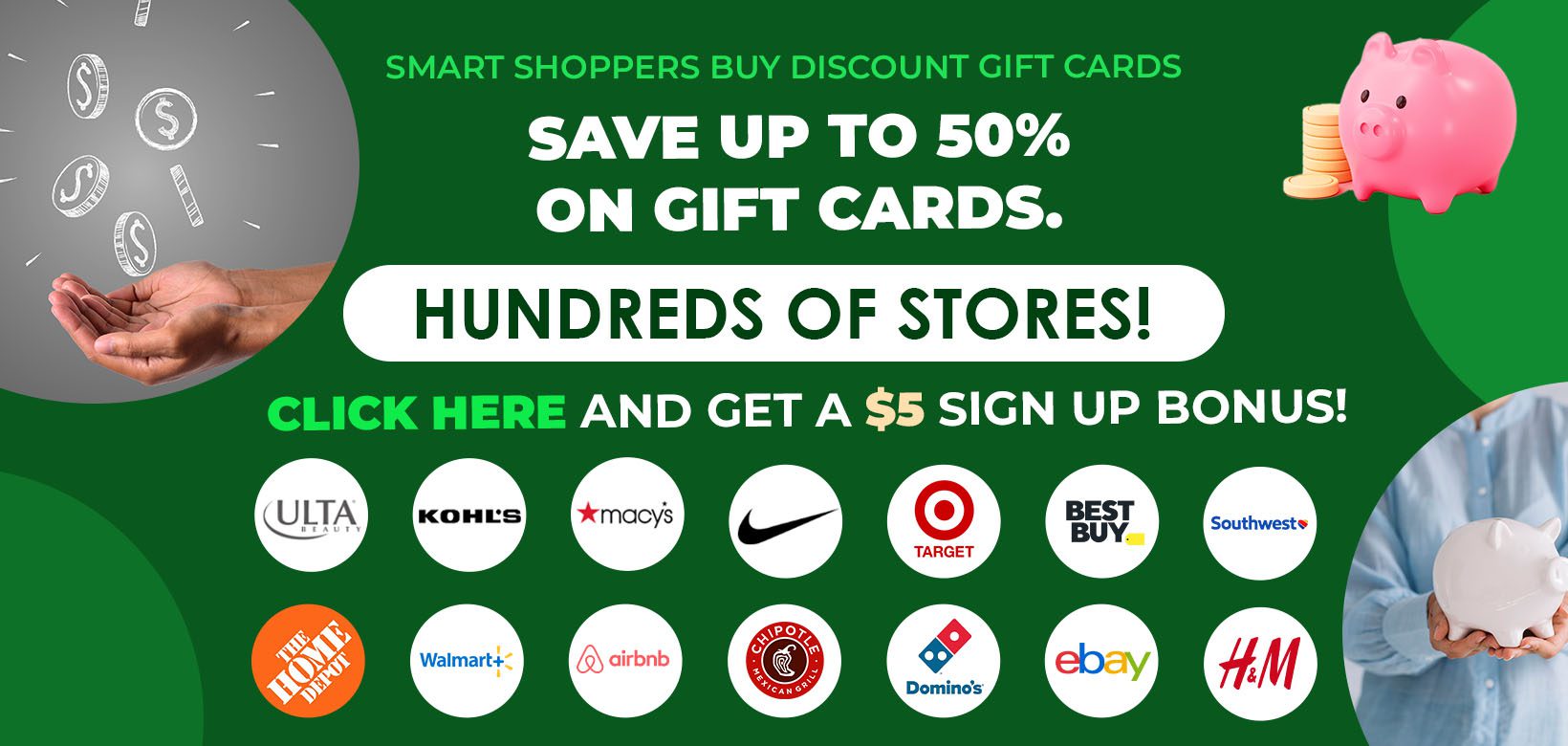 Understandably, Target wants you to spend your money buying its stuff. It's especially true because both retailers sell many of the same goods such as food, Legos, cosmetics, exercise equipment, and more.
However, Target sells around 100 unique gift cards for restaurants and retailers nearby. So if you still need to buy an Amazon gift card, don't worry because we have a list of places below.
What Gift Cards Does Target Sell In-Store and Online?
Target sells a variety of third-party gift card brands in addition to its own. The gift card denominations range from $5 to $500 and can be purchased in-store or online at Target.com.
In addition, you can buy Target branded gift cards from Target.com and get them delivered via email, mail, or text message. It's a convenient way to get a late-night delivery for a last-minute gift!
Here is a list of third-party gift cards sold at Target:
AMC
Chili's
Chipotle
Dick's Sporting Goods
DoorDash
eBay
HelloFresh
Jamba Juice
Jiffy Lube oil changes
Jo-Ann Fabrics
Lyft
Michael's
Netflix
Nordstrom
Olive Garden
PF Chang's
Red Robin
Roblox
Shipt membership
Starbucks
Spotify
Uber
Uber Eats
Mastercard prepaid debit cards
Some places, like IKEA, Etsy, and Hobby Lobby, only sell their gift cards at their own store, and you cannot buy them anywhere else.
Alternatively, you can buy a Mastercard or American Express gift card at Target and use it to buy stuff on Amazon.
See our guide on getting Amazon stuff delivered to a PO box.
What Places To Buy Amazon Gift Cards?
The easiest way to purchase Amazon gift cards is via the Amazon website. You have the choice of mailing it, printing it, or sending it as an e-card.
Amazon's site will also generate gift cards for you. Simply choose one of the amounts offered or input a custom amount, and Amazon will create your card for you. For example, you may choose from predefined values of $15, $20, $25, $50, $75, and $100 or design your own Amazon gift card with a maximum value of $500.
Many pharmacies, corner shops, and grocery stores sell Amazon gift cards. Stores that offer and distribute Amazon gift cards include:
A&A Market
AAA Club Alliance
Balducci's
BreadBox
Corner Market
Dash In
Dollar General
EZ Mart
Fairway Market
Family Dollar
Food City
FoodTown
GameStop
Hallmark Gold Crown
Harmons
Hy-Vee
JCPenney
Kmart
Kohl's
LIDL
Martin's
Midway Market
Next Door Store
Office Depot
One Stop
Pavillons
P.C. Richard & Son
Quality Market
QuickChek
RadioShack
Rite Aid
Royal Farms
Sears
Sunoco
Todds
Thorntons
Three Forks Market
USPS
Village Market
Wawa
Wegmans
Winn Dixie
In addition, you can try visiting Raise.com to buy Amazon gift cards at a discount. It's a resale website where you can buy unwanted gift cards. The discounts tend to range from 3-10% on average across the site.
However, the discount for an Amazon gift card tends to be very minimal. On the other hand, Raise runs random sales to discount gift cards from 3-7% across the site.
Use our Raise link to save $5 on your first purchase!
Does Target Sell Amazon Gift Cards Summary
Target does not sell Amazon gift cards because they want you to spend money at its stores and on its website vs. a direct competitor. However, you can buy a prepaid Mastercard or AMEX card to buy stuff from Amazon.
If you need to buy a gift card at Target, they sell around 100 third-party gift cards for restaurants, retailers, grocery stores, home improvement, entertainment, and more; they sell them in-store and online.
Gift cards, unlike other payment options such as personal checks, third-party checks, cashier's checks, credit cards, or debit cards with a smart chip, do not reveal your bank account information to fraudsters. It's a smart way to gift friends and family for the holidays!
Also, see our guide on how to return Amazon gifts without the sender knowing.