Coffee has become an everyday staple drink for city and suburb dwellers in the US. It's no hyperbole to say coffee is part and parcel of daily life for many Americans, including SNAP recipients. Maybe you're lucky enough to live near a 24-hour store that sells fresh coffee.
The love for coffee is so much that financial advisors see it as one of the top frugal living tips with a big impact to save money where people can drastically cut expenses and save about $1,460 per year!
But no conversation about coffee in the US is complete without the mention of Starbucks coffee, the most successful coffee chain in the US and beyond.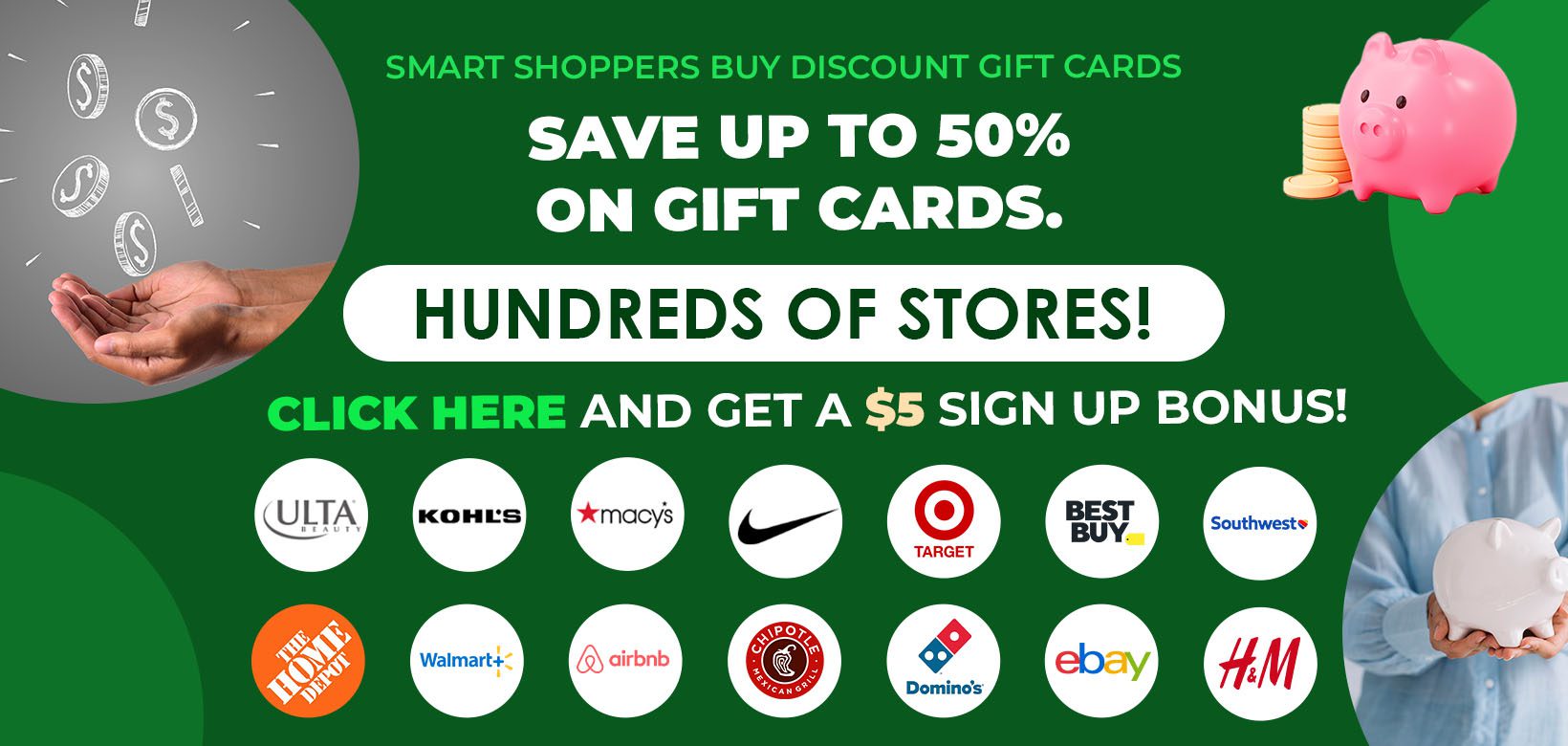 It leaves many SNAP recipients wondering: Can I use my EBT card at Starbucks? Well, it depends whether it's a licensed or stand-alone Starbucks store. That's the point of this article. We'll tell you the difference between the two, as well as which Starbucks accepts food stamps.
Want to learn more ways to save money? See our guide on how to save $10,000 in one year.
About Starbucks
Headquartered in Seattle, Washington, Starbucks is the world's largest American coffeehouse chain. The company has about 15,300 stores in the US alone. About 8,900 are company-operated stores, while around 6,390 are licensed stores. Starbucks locations serve hot and cold drinks like whole-bean coffee & Frappuccino beverages and snacks such as chips, bagels, and fresh bakery items.
There are a few SNAP-eligible items at Starbucks! The only question is: Does Starbucks accept EBT?
Short Answer: Starbucks accepts EBT at some of its licensed stores, but EBT is not an accepted payment method at any of the company-operated stores. For instance, when you visit a Starbucks inside a grocery store like Safeway, Fred Meyer, Target, and other grocery chains that accept food stamps, you can use your EBT card to purchase SNAP-eligible items like Frappuccino beverages or a slice of fresh pumpkin bread. It's because grocery-store Starbucks are treated like other grocery items.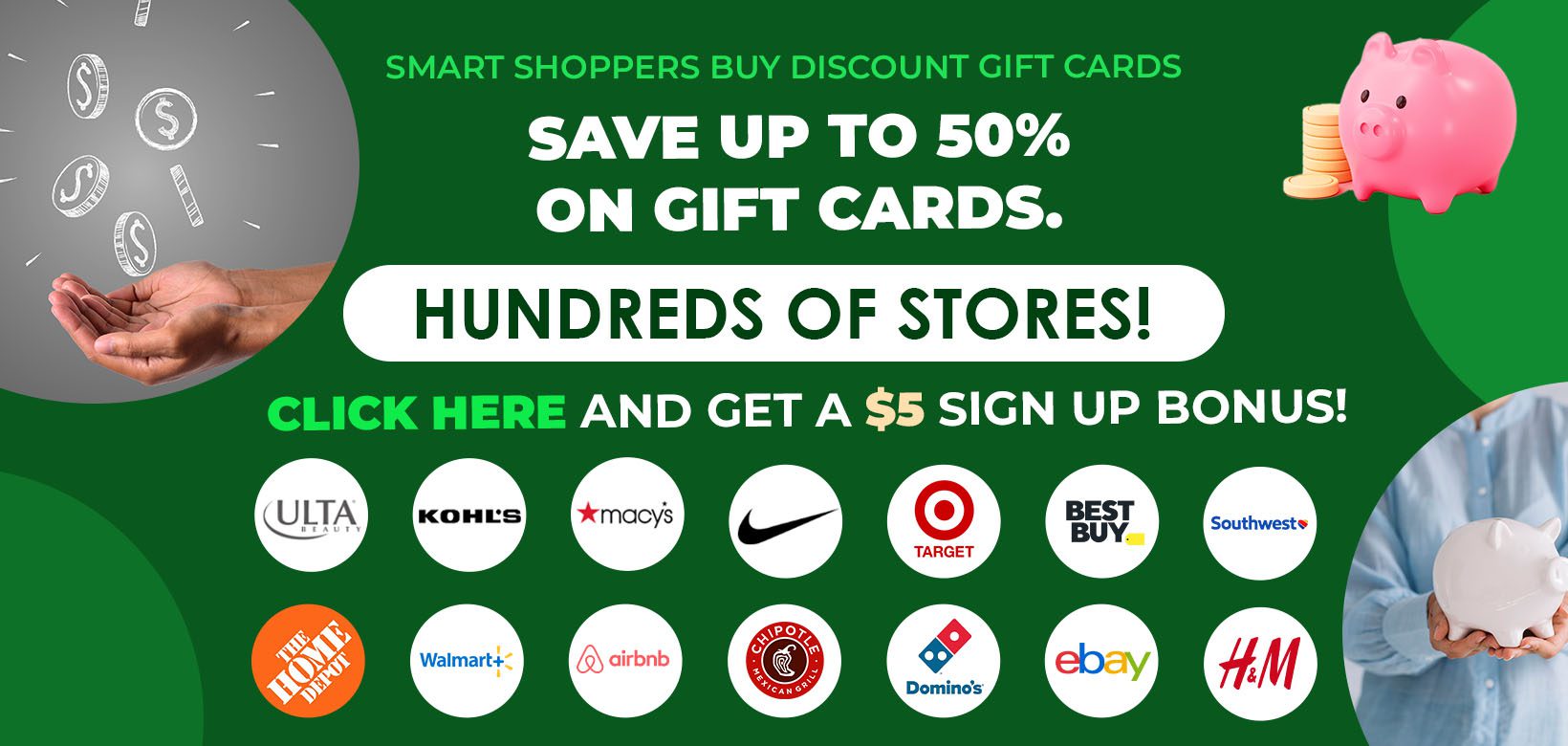 That said, all stand-alone Starbucks, also called corporate or company-operated stores, do not accept food stamps as a payment method. Starbucks is mainly seen as a luxury brand and non-essential, and thus, isn't an authorized SNAP retailer.
You also can't use your EBT card to purchase hot, prepared food or any other SNAP-prohibited items at licensed and corporate Starbucks locations. Starbucks doesn't participate in the Restaurant Meals Program (RMP) anywhere in the US.
Since not all Starbucks in grocery stores accept EBT, we recommend calling ahead of time to check if it takes food stamps. Starbucks has partnered with Grubhub and accepts cash as an alternative.
Read why only some licensed Starbucks take EBT.
Do Starbucks accept EBT?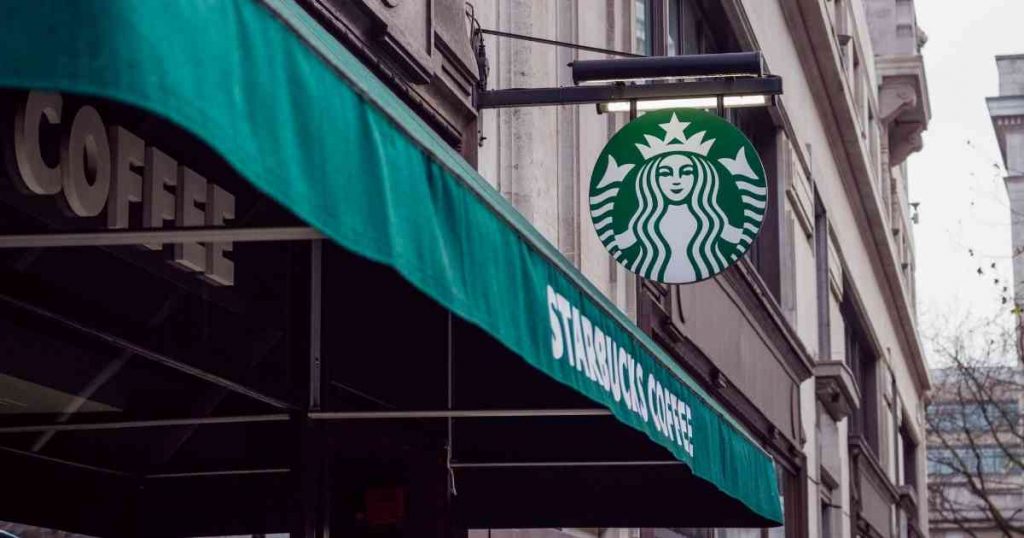 Starbucks accepts EBT at some of its licensed stores but doesn't accept food stamps at any stand-alone Starbucks.
Licensed Starbucks, also called non-corporate, are the Starbucks kiosks you find inside grocery stores like Target, Fred Meyer, Safeway, or inside a Marriott Hotel. They're attached to Starbucks through business agreements.
Ideally, they lease the Starbucks name, logo, look, practices, operations, and other marketing materials to become licensed Starbucks stores. In exchange, they pay part of their revenues to Starbucks.
As an added convenience to their customers, Starbucks licensees that accept SNAP food stamps allow EBT cardholders to use their SNAP cards at the kiosks inside the grocery stores. That means you can use your EBT card at a Starbucks inside a retail store that accepts EBT because they're already approved.
On the other hand, foods sold at stand-alone or company-operated Starbucks stores aren't considered essential food items by SNAP. Since Starbucks is seen as a luxury brand, the company isn't an approved SNAP retailer.
Starbucks customer representatives maintain that "Starbucks, as policy, does not accept food stamp cards for payment at its company-operated stores. However, some of our licensees, particularly those within grocery stores, may accept these for payment."
Also, Starbucks isn't part of the Restaurant Meals Program (RMP) anywhere in the US. Thus, you can't use your EBT card to purchase hot prepared foods and drinks at any Starbucks location in the US.
But if you live in any states that participate in the RMP program and qualify for the program in your states, you can use your EBT card to purchase hot, prepared food at any of these fast food places that accept EBT.
Your takeaway: Starbucks kiosks inside grocery stores like Fred Meyer, Publix, Safeway, Target, or Marriott hotel accept EBT as an added convenience to their customers. But all not all corporated Starbucks locations accept EBT cards as a payment method.
With normal SNAP benefits and EBT cards, hot foods and drinks are not eligible, but all cold drinks can be purchased. Other items you can buy at the store: sandwiches, sweets, soft drinks, energy drinks, and snacks.
This means that you can safely use your EBT card for certain purchases at Starbucks (located inside stores).
Another aspect of using your EBT card on packaged products is the consideration of the nutritional label on the packaging. While supplements and prepared items are not eligible for EBT benefits, anything that comes with a label outlining its nutritional values and numbers can be purchased with your EBT card.
Which items cannot be purchased with EBT cards?
The SNAP benefits program has a clear set of rules for items that can't be purchased with EBT cards. While fruits, vegetables, meat, poultry, fish, dairy products, breads, cereals, snacks, non-alcoholic beverages, seeds, and plants are allowed, there are a number of items that cannot be purchased with these cards.
Beer, wine, spirits, or any other types of alcoholic drinks are ineligible for EBT purchases.
You cannot buy cigarettes or any other tobacco products under your SNAP benefits.
Supplements of any kind can't be purchased with an EBT card. A good way to understand the difference between food items and supplements is to check the label. If the label says "Supplement Facts" on it, the product isn't eligible under SNAP benefits. This includes vitamins, protein powders, and medicines.
Animals that are still alive cannot be purchased with EBT. Some exceptions might include fish that have been removed from the water recently.
As mentioned above, hot foods and drinks meant for consumption in-store aren't allowed to be purchased with EBT. You are still allowed to purchase cold snacks and beverages in certain locations.
Non-food items are ineligible for purchase. Cleaning supplies for home, personal hygiene items, and household supplies in general do not count as food items and hence cannot be purchased.
Does Target Starbucks accept EBT?
Yes, Target Starbucks accepts EBT. You may be able to use your EBT card to purchase any essential food items with a nutritional label at Target Starbucks.
SNAP-approved grocery stores with Starbucks restaurants inside accept EBT as a payment method. Target is one such retail grocery chain.
SNAP continues to expand its program to accommodate the everyday needs of SNAP recipients. The truism is solidified by the story of an Oregon woman who visited a Safeway Starbucks with a friend a few years back. Surprisingly, the friend, who was a SNAP recipient, was able to use her EBT card to pay for a piece of fresh pumpkin bread and Tall Frappuccino beverage.
Thus, it's safe to say that Target Starbucks, Safeway, Fred Meyer, Publix, and other licensed Starbucks inside grocery stores accept EBT as an added convenience to their customers.
That said, don't expect to walk inside a Target Starbucks and splurge your SNAP benefits on non-essential beverages. SNAP rules apply at Target Starbucks foods just like any other products the grocery chain carries. Though Target Starbucks accepts EBT, you can only use your EBT card to purchase SNAP-eligible items such as energy drinks, soft drinks, and any other items with a nutritional label like snacks.
Fortunately, you can purchase a Starbucks iced coffee in a bottle from a grocery store since it is an EBT-eligible item. So why can't you purchase a freshly-made iced coffee with EBT?
It's mainly because Starbucks isn't an approved SNAP retailer and doesn't take part in the Restaurant Meals Program (RMP) anywhere in the US. Thus, you won't be able to redeem your SNAP benefits on hot, prepared food or other non-essential luxuries at Target Starbucks kiosks.
With over 1,700 stores in 48 states and about 240 Super Target stores, you are likely to find Target Starbucks near you. It's a good practice to call before you go and confirm that the Target Starbucks kiosk takes EBT. If they don't, you can try another location or opt to carry an alternative payment method. Starbucks accepts credit cards or debit cards or pay directly with the Starbucks app.
How to Use an EBT Card at Starbucks?
First, you need to make sure you visit a licensed Starbucks location inside a grocery store like Target, Safeway, Marriott hotel, or any other grocery stores that accept EBT. Save time and gas by visiting stand-alone Starbucks because they don't process food stamps.
Once you're there, inquire the customer service desk whether or not they accept EBT at the Starbucks kiosk and which items are SNAP-eligible. Coffee, including instant coffee, creamer, coffee beans, and ground coffee, are eligible for SNAP purchases. You can also purchase SNAP-eligible snacks, such as pumpkin bread and single-serve coffee container pods. Avoid hot and prepared food intended for on-premise consumption.
Once you've made your purchase, swipe your card at the payment register and choose SNAP as the payment option. You'll be prompted to enter your PIN. A debit card without a PIN won't authorize the purchase.
How To Get An EBT Card for Starbucks?
Obtaining an EBT card can be a relatively simple process, with the main section of the verification process determining whether your income is not enough for your family and you require monetary aid to make essential food purchases.
First, you need to determine whether you are eligible for EBT. You and your family must be residents of the US and be underneath the threshold the government determines as the poverty line. This varies based on the size of your household and can be determined by reviewing an in-depth table, which can be found here. 
For example, if you were an average U.S household of five, then your average net monthly income would need to be below $2587 to be deemed "categorically eligible" and receive food assistance.
To apply for federal food stamp assistance, you must apply in the state you reside in. Although it is a national program, each state has a different application form with different food aid agencies. You can call your state's food and nutrition service, or visit their website where some allow you to fill out an online application.
Once your application has been approved, you become a food stamp recipient. You will receive a credit card-like plastic card which will be filled up each month for you to spend on frozen foods, hot food, and other grocery items.
The amount you receive varies based on your income and household size, but for a family of five, you could receive around $992 per month to help with your shopping bill.
Can I Use My EBT Card Online?
There are plenty of retailers that will allow you to use your food stamp money online. Shops such as Walmart, Target, and Amazon are the three big retailers that provide grocery delivery or curbside pickup of eligible food items to customers.
Can I Use My EBT Card For Food Delivery Services Such As UberEats?
Unfortunately not. Fast food cannot be purchased with your food stamps due to it being classed under non-grocery items. Delivery services like GrubHub, UberEats, and Doordash all provide ready-made hot foods from fast-food restaurants like Taco Bell. SNAP items are categorized to provide families with nutritious food, rather than ready-to-eat items.
What Other Retail Stores Accept An EBT Card?
Target stores are a common place for people to grocery shop. Since it's a grocery store, Target accepts food stamps and the EBT card payment method.
However, many people don't know what stores take EBT payments.
Here are some grocery stores to use your food stamps:
Costco
Aldi
Family Food Stores
Shop N Save
Stop & Shop
Foodland
City Markets
Sam's Club
Wawa
Food Lion
These grocery stores only scratch the surface of the type of stores you can use. In addition, there are 24-hour superstores that take food stamps, including Walmart and Target.
In addition, some company-owned stores have gas stations where these food stamps can be used, such as convenience stores and farmer's markets.
The US Department of Agriculture understands that it's difficult for people to determine exactly which stores take EBT.
Fortunately, they have introduced an online app called the SNAP Retailer Locator. Anybody can type in their address and access a list of authorized retailers that accept food stamp benefits in exchange for EBT-approved food.
What Is EBT?
Offered by the federal government, the Electronic Benefits Transfer (EBT) is a part of the Supplemental Nutrition Assistance Program, or SNAP for short. SNAP allows people with low incomes to purchase healthy foods to supplement their families on their journey to becoming self-sufficient.
It is a food stamp program that authorized stores are able to accept as a form of payment in exchange for certain EBT-eligible products. Previously, the system used the old-school paper stamps, however, it has been recently converted to a debit card payment system, where it can be used as a contactless payment type in select grocery stores.
This is one of the most important, and largest government programs, which is used in all 50 states to assist low-earning people to pay for simple but necessary things such as grocery items or snack foods.
Does Starbucks Take EBT Summary
Only some Starbucks inside SNAP-approved grocery stores like Target and Safeway accept EBT. You may only be able to use your EBT card at some licensed Starbucks locations to purchase a few SNAP-eligible items such as fresh bakery goods and Tall Frappuccino beverages. Alternatively, you can find cheaper coffee by searching for nearby gas stations that accept EBT.
All company-operated Starbucks restaurants aren't SNAP-approved retailers, and they don't accept SNAP food Stamps as a payment method.
It's advised to carry an alternative payment card or cash any time you want to buy a Starbucks. It can save you a lot of embarrassment at the payment register.
An overwhelming percentage of the population in the United States drinks coffee regularly, and Starbucks is one of the most popular coffee chains in the country. If you've ever wondered, "Does Starbucks take EBT?", we hope that this article has given you a good idea of what to expect on your next visit to the store.
If you're interested in knowing which other places, fast food restaurants, and bakeries accept EBT, feel free to browse through the other articles and informational guides on our website.
You can check out these articles about if Schwan's accepts EBT cards, whether you can buy protein powder with EBT, using EBT at Trader Joe's, and how you can use your EBT card at CVS for medicines and pharmaceutical items. We wish you all the best with your frugal living practices!