Finding Sam's Club discount stores near me that accept food stamps is a great way to save money on groceries, especially for SNAP recipients with large families. Yes, carrying a cheap grocery list to a discount store and buying in bulk is one of the top frugal living tips with a big impact on saving money. That's how you slash the unit cost per item!
What's Sam's Club?
A division of Walmart Inc., Sam's Club is a chain of membership-only retail warehouse clubs focused on offering members quality products from leading national brands at exceptional discounts. Their prices and offers to members are hard to beat and unmatched by traditional retailers. Since its founder Sam Walton, Sam's Club has been driven by a simple slogan, "We are the agents of our customers."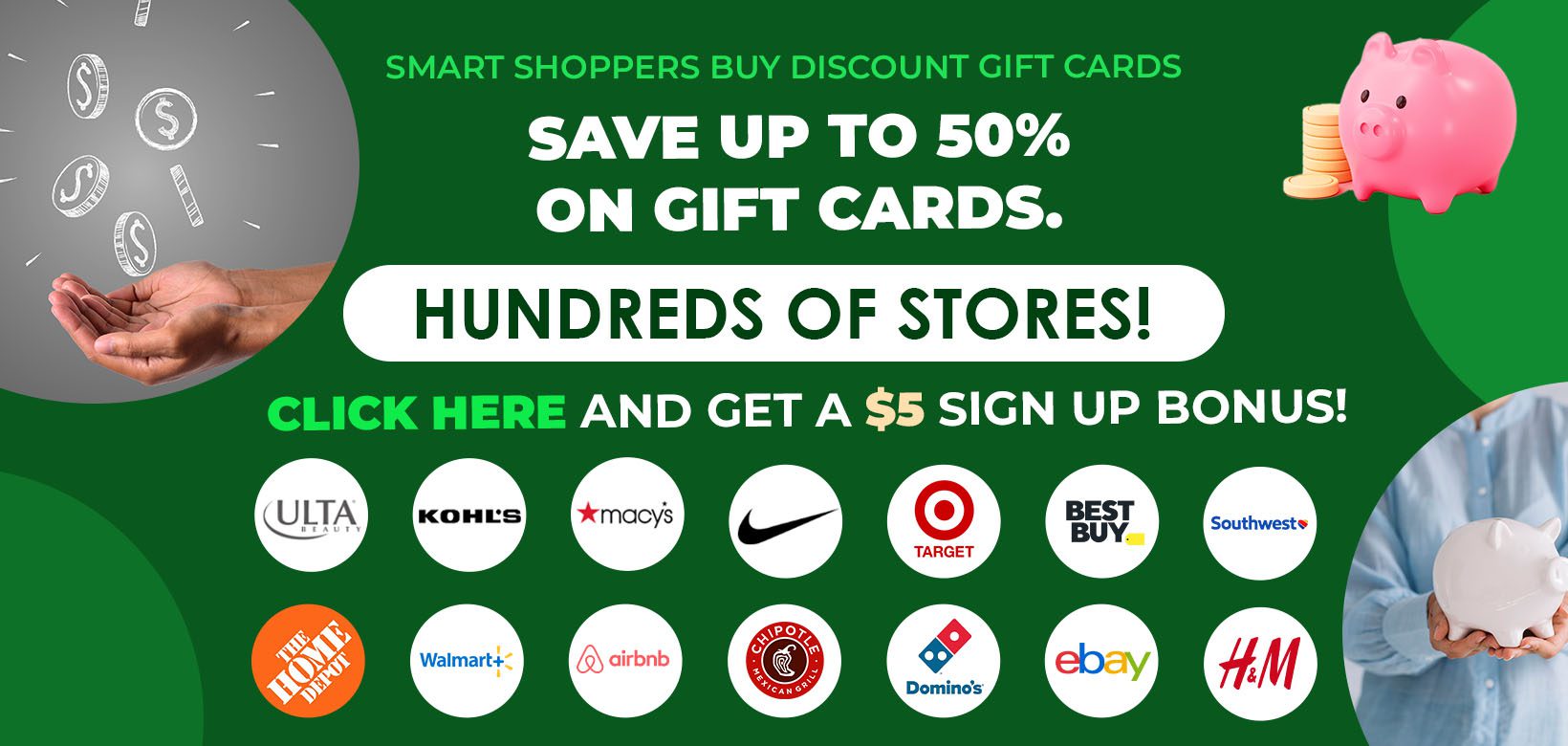 That's why all Sam's Club warehouse stores focus on passing savings to members everywhere. Once you become a member, you benefit from all sorts of savings, including cash rewards, free shipping on most items, buying a car from a dealer program, savings on fuel, free air for tires, free health screenings, filtered water, and more.
The membership benefits are so significant that it may pay for itself with more cash back toward other financial goals like saving $10,000 a year.
From groceries and household essentials to home decor, electronics, and health & beauty products, there's no shortage of products you can buy at Sam's Club at discounted prices.
Without a doubt, Sam's Club is a great shopping destination for everyone, especially bargain hunters, shoppers with large families, and other bulk buyers seeking to buy groceries at a discount. With over 610 club locations in 47 states, you are more likely to find a convenient Sam's Club in your area.
The question is: Does Sam's Club take SNAP EBT cards?
Short Answer: The good news is, Sam's Club accepts SNAP benefits and EBT cards at all club locations for in-club purchases. However, EBT isn't an accepted online payment method at Sam's Club. You cannot use EBT cards for online purchases or club pickups at any Sam's Club locations.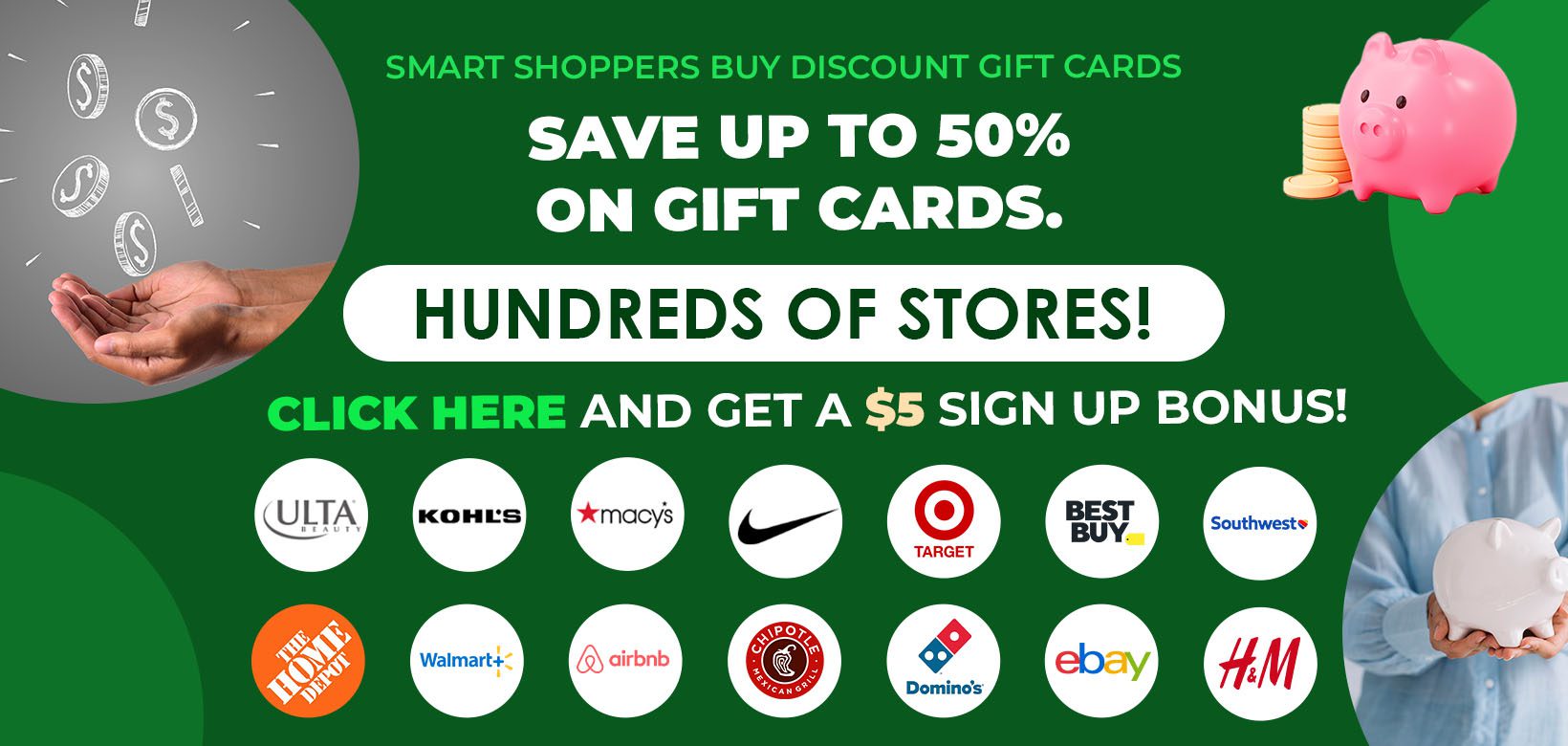 Sam's Club is an EBT-approved retailer and can take food stamps for SNAP-approved items like discount meat, poultry, dairy products, and other items like fruits and vegetables.
Sam's Club isn't an approved WIC retailer. You won't be able to redeem your WIC benefits at its clubs. All said you must be a member to use EBT cards at Sam's Club stores without paying non-member fees.
This article walks you through everything you need to know about using EBT cards at Sam's Club.
Does Sam's Club Take EBT Cards?
Sam's Club takes SNAP/EBT cards for in-store purchases of SNAP-eligible items at all its warehouse locations. But there's a trade-off: Since Sam's Club operates on a membership-only model, you must be a Sam's Club member to enjoy discounted prices and other perks at Sam's Club stores.
Sam's Club membership costs at least $45/year, but you can drive to your nearest club to spend your SNAP funds on eligible items once you become a member. It's a one-stop-shop for EBT cardholders since it carries a large variety of SNAP-approved items.
What is an EBT Card at Grocery Stores?
EBT stands for Electronic Benefits Transfer Payments. The EBT card is issued by the government and is used to deliver nutritional aid and food vouchers to eligible recipients. EBT cards are similar to debit cards, except you can only use them on specific products. Typically, SNAP EBT cards apply to food products that are available at Sam's retail stores.
The EBT is effective in all states of the US, but it's limited to certain stores and specific items.
You can't use your SNAP EBT to make purchases online at Sam's Club for grocery delivery, curbside or in-store pickups. Use Sam's Club locator to find a store that takes EBT in your area.
When Did Sam's Club Announce the EBT Cards?
Sam's Club announced to accept EBT payments during the first week of March. It allows SNAP participants to use the Scan & Go application at locations that support this decision.
The EBT system has instigated state reform regarding its welfare and food stamp programs in the last year or so. The sudden rise in EBT acceptance occurs as more states in the country are now signatories to the SNAP Online Purchasing Program developed by the USDA.
As retailers continue to complete their certification, EBT payment acceptance accelerates across most states of the US.
What Can You Buy at Sam's Club with Food Stamps?
All SNAP-authorized retailers must follow the USDA's food stamps rules. You can only use your EBT card to pay for SNAP-qualified items at Sam's Club warehouse clubs. The items are usually staple foods that you can eat or carry home and prepare to be eaten as part of a meal.
Here's what you can buy at Sam's Club with food stamps:
Poultry and Meat
Dairy Products
Nonalcoholic Beverages
Fish and Seafood
Fruits and Vegetables
Snack Food
Soft Drinks
Bread and Cereal
Plants and seeds to grow food at home
What Can't You Buy at Sam's Club with Food Stamps?
Sam's Club stores carry a wide variety of products, including groceries, household essentials, electronics, home decor items, health & beauty items, and RV kitchen essentials. It's a great place to shop for anything!
But before you get excited, it's important to know what you can't buy at Sam's Club with food stamps. Basically, you cannot use your SNAP EBT card to splurge on any groceries or items considered non-essential or too luxurious.
Here's are things you can't buy at Sam's Club with foods stamps:
Alcoholic drinks
Tobacco products
Toiletries
Pet food
Lottery tickets
Vitamins/medicines
Hot, prepared food
Food from Sam's Club food court
Items from Sam's Club website
Some states extend SNAP through the Restaurant Meals Program (RMP) meant for the elderly, people with disabilities, and the homeless. You can only purchase hot or prepared meals at Sam's Club food courts or other fast food places that take food stamps if you qualify for the RMP program in a state that participates in the program.
Stay away from shelves stocked with electronics, home decor items, and other household essentials. Otherwise, bring an alternative payment method like credit/debit card or cash if you want to buy SNAP-ineligible household goods in your cart.
Ask the cashier to split your shopping order into multiple payment methods. Pay with your EBT card first, and then use your debit card, credit card, or activated American Express gift card to cover the remaining order balance.
How To Use EBT Cards at Sam's Club?
Using an EBT card at Sam's Club is straightforward. EBT stands for Electronic Benefits Transfer, and it's a type of debit card used to distribute government aid to low income families. Once you're eligible to receive SNAP food stamps, the USDA establishes a SNAP account under your name where your benefits are loaded every month.
To make it easier for you to access and spend your food stamp benefits, you are issued an EBT card. The card is locked with a 4-digit secret PIN that you are supposed to enter to authorize purchases.
To pay with your EBT card at Sam's Club, bring it to the point-of-sale register once you're done shopping and swipe it. You'll be prompted to enter your PIN by the card reader. Enter your 4-digit PIN to complete the purchase. You won't be able to use your debit card without a PIN number to complete the transaction.
Before you go shopping with your EBT card at Sam's Club, it's a good practice to check your SNAP balance to avoid embarrassment at the register. Visit any ATMs near me that dispense $5 or $10 bills, or contact your local SNAP agency to inquire.
It's also a good practice to carry another payment form if you run out of SNAP funds at the store or want to include SNAP-ineligible items in your order. Other accepted payment methods at Sam's Club include:
Debit/credit cards
Cash
Check
Prepaid Cards
Walmart and Sam's Club gift card and eGift cards
Walmart and Sam's Club credit cards
Sam's Club credit (PLCC)
Digital wallet service (VISA checkout)
American Express, VISA, Discover, MasterCard debit and credit Cards
SNAP EBT
Sam's Club credit direct accounts
Prepaid credit cards
Can I Use EBT on Sam's Club Scan and Go?
Scan & Go is a feature bundled in the Sam's Club app that lets members skip the checkout line. You scan items as you add them to your cart. Once you are done shopping, you can pay directly in the app with your preferred method.
Can you use EBT to pay for your Scan & Go purchase?
Unfortunately, EBT payments are not currently supported by the Scan & Go feature. That means you can't use your EBT card to pay for Scan & Go purchases at Sam's Club. You can only use Sam's Club Scan & Go to pay for purchases with a credit card or debit card, cash rewards, and other supported gift cards and prepaid cards.
Can You Use EBT for Sam's Club Pickup?
No, you can't use EBT food stamps to pay for Sam's Club curbside pickups because such purchases must be paid for online. EBT card isn't a valid online payment method at Sam's Club. It means you can't use your SNAP food stamps for club pickup orders.
What is Sam's Club Pickup?
Curbside pickup provides a safe, fast, and easy way to shop and pick up your order. Imagine the convenience of shopping without stepping out of your vehicle. Thanks to Sam's Club's pickup service, that's exactly what you can do.
You can shop online or by using the Sam's Club app. Once your order is ready, you can check into the Club with a text message or make an update from the app. Then, wait for your order in the curbside pickup area. Sam's Club staff will load your vehicle with the ordered items. The best part is you don't have to wait in line!
Unfortunately, you cannot use EBT for pickup service.
Does Sam's Club Take EBT Online?
Sam's Club doesn't currently take EBT for online grocery delivery orders. You can only use your EBT card for in-store grocery purchases at Sam's Club. Also, Sam's isn't among the grocery chains participating in the federal pilot EBT program meant to enable SNAP recipients to purchase groceries online. Whether Sam's Club will start accepting EBT cards for online purchases in the future remains to be seen.
But, if you want to use your EBT card to make online grocery purchases from the comfort of your house, you have options. Stores like Walmart, Aldi, Amazon, FreshDirect, and Whole Foods Market accept EBT for home delivery and in-store pickups.
See our featured article on Grocery Stores That Accept EBT for Online Grocery Delivery/Pickup.
Although the online payment option is still invalid for EBT payments, there is still a lot of convenience for customers. Many customers have access to a larger chain of Sam's retail stores, allowing them to take advantage of the EBT payment system.
Right now, you can use the EBT payments for eligible grocery items, but you will need to go inside the store to make your purchases.
Does Sam's Club Take WIC?
No, Sam's Club doesn't accept WIC for payment. The SNAP benefits only cover edible items. For non-edible items, there is a strict limitation, even if the inedible items are closely or remotely related to food.
WIC stands for Women, Infants, and Children. It's a special government aid program that's part of the Supplemental Nutrition Program. WIC is geared towards providing nutritional and general healthcare benefits to pregnant and breastfeeding women as well as children under the age of five.
Unfortunately, Sam's Club doesn't take WIC as a payment method for in-store or online purchases. It's mainly because Sam's isn't an authorized WIC retailer, and all the products carried at the warehouse club don't qualify for the WIC program.
WIC-eligible products can be purchased at grocery chains like Whole Foods Market, Walmart, and Amazon.
What Benefits Are There for Snap Holders With EBT Payments?
SNAP is a government-funded program that runs all over the country. In each state, funds are proportionately distributed to families who need assistance with their food costs. These states are then responsible for technicalities and minor details of the program.
So recipients of the SNAP program can use some of the benefits. Let's take a look at those below:
EBT Funds Loaded on Cards
SNAP recipients get funds on their cards every month. Depending on certain factors, the number of funds can vary by household. These factors include:
Income of the cardholder
Location
Whether the cardholder can work or not
Number of dependents on the cardholder
Assets of the cardholder
Rollover Funds
The SNAP program allows users to roll over their funds from the previous month.
If you have any remaining funds at the end of the month, you'll be able to use them in your next month's food budget. This can happen for up to a year after funds were first deposited into your account, but if you haven't used them within the year, they expire. It's perhaps the best advantage of the SNAP program for those who like to spend less and save more.
Do I Need a Membership to Shop at Sam's Club?
Yes, you need a membership to shop at Sam's Club without incurring extra fees. It's because Sam's Club operates on a membership-only model. Essentially, you can't redeem food stamps at Sam's Club locations unless you sign up!
How do you become a member of Sam's Club?
Sam's Club offers two membership levels where you pay an annual fee to access its bulk products and huge savings opportunities like access to exclusive discounts and other deals offered by the retailer.
The regular membership costs $45/year. You can upgrade for $100/year for the Plus membership to access additional perks like early shopping, frees shipping, and 2% cash back rewards on qualifying purchases. Military personnel, college students, and teachers get discounted rates by joining Sam's Club. Also, visit the best online coupon sites for Sam's Club membership discounts.
You can use your EBT to shop for SNAP-eligible items at all Sam's Club locations, but you can't use the food stamps to buy the membership. To join, use an approved payment method to pay for your membership.
Some Sam's Club services like accessing the optical center and food court don't require membership. As you can see, these are not SNAP-eligible anyways.
Other Places That Accept EBT Food Stamps
The perks of shopping with an EBT card at Sam's Club are unmatchable: bulk products, discounted prices, free shipping, easy things to flip for a profit for convenience stores, free health screenings, buy stamps, fuel savings, cheap trendy clothing, and more. These help you realize huge savings.
But you have to become a Sam's Club member, which isn't free. To realize full benefits, you need to sign up for the Plus Membership, which goes for $100/year. Many low income families cannot afford to pay $100 each year to buy in bulk. In response, you must look for alternative stores that don't require an annual fee.
Are there other places that accept EBT food stamps?
Yes, meal delivery kits delivery, fast food restaurants, gas stations, bakeries, and seafood markets are other places that take SNAP EBT. If the Sam's Club membership is too expensive for you, then consider the following places that don't require a membership and accept food stamps:
Amazon and Walmart dominated the early days of online shopping, with little competition from other e-commerce giants. For many SNAP participants, the options for shopping online were limited to Amazon and Walmart.
But as SNAP subscriptions become more accessible, there is the potential for a shift to online shopping. As a result, online stores are experiencing new rivals from the growth of competing companies. Whether regional, national, or independent chains, these new players in the e-commerce category will likely increase competition.
Can I Buy Baby Food with EBT?
Yes, you can buy baby food with SNAP benefits at WIC-authorized retailers. WIC is a unique Supplemental Nutrition Assistance Program(SNAP) meant for women, infants, and children. Depending on your state of residence, you'll be issued a WIC card, checks, or vouchers that you can use to purchase baby food, cereals, infant formula, juices, and any other WIC-eligible items.
Can I Buy Baby Food With EBT at Sam's Club?
Sam's Club isn't an approved WIC retailer, so you cannot buy baby food with EBT. All products sold at its warehouse clubs don't qualify for WIC purchases. Consider shopping at other grocery stores like Amazon, Walmart, and Whole Foods Market that accept WIC-eligible items.
Can You Buy Baby Formula with EBT Food Stamps?
Yes, you can use your SNAP food stamps to buy baby formula and other WIC-eligible items like cereals, juices, and baby food.
However, Sam's Club isn't a WIC-approved retailer and won't be able to buy baby formula with EBT food stamps. Your best bet is to shop retail stores like Walmart, Whole Foods Market, or shop online at Amazon for WIC-eligible foods like baby formula.
Does Sam's Club Accept SNAP Summary
All Sam's Club warehouses accept food stamps as a payment method for in-club purchases only. Sam's Club doesn't accept EBT cards for online purchases, club pickups, or curbside pickups. WIC purchases are also not accepted at Sam's Club.
You'll only be able to use your EBT card to purchase SNAP-qualified items at Sam's. It's a members-only store, and you must be a member to shop with your EBT card at Sam's Club store.
Before going to the store, check your EBT balance to avoid inconveniences at the cash register. To pay, just Swipe and PIN your EBT card as you would a normal debit card. It won't process if you use a debit card without a PIN number.
Always carry a backup payment option just in case you run out of SNAP funds or want to purchase a few household essentials at Sam's Club that aren't SNAP-eligible.
As the second-largest retailer in the country, Sam's Club has a reputation for selling exceptional Member's Mark products. It's a low-cost brand offering premium products at affordable prices. But, the bigger reason for Sam's Club's popularity comes from the 1% cash back it offers to all Sam's Club membership holders.
Go ahead and enjoy huge discounts and deals at Sam's Club to reduce your grocery bill.