GrubHub is an online and mobile food delivery service that connects diners with a variety of nearby restaurants. Customers can order prepared restaurant meals and have them delivered to their doorsteps. That's why Grubhub operates under a single slogan, "grub what you love." Diners can order prepared meals or meal kits from local restaurants and enjoy them in the comfort of their house.
Are there Grubhub restaurants that accept cash? But wait! Hasn't the world gone cashless? Why would you want Grubhub restaurants that take cash?
Yes, the world's economy continues to go cashless by the day.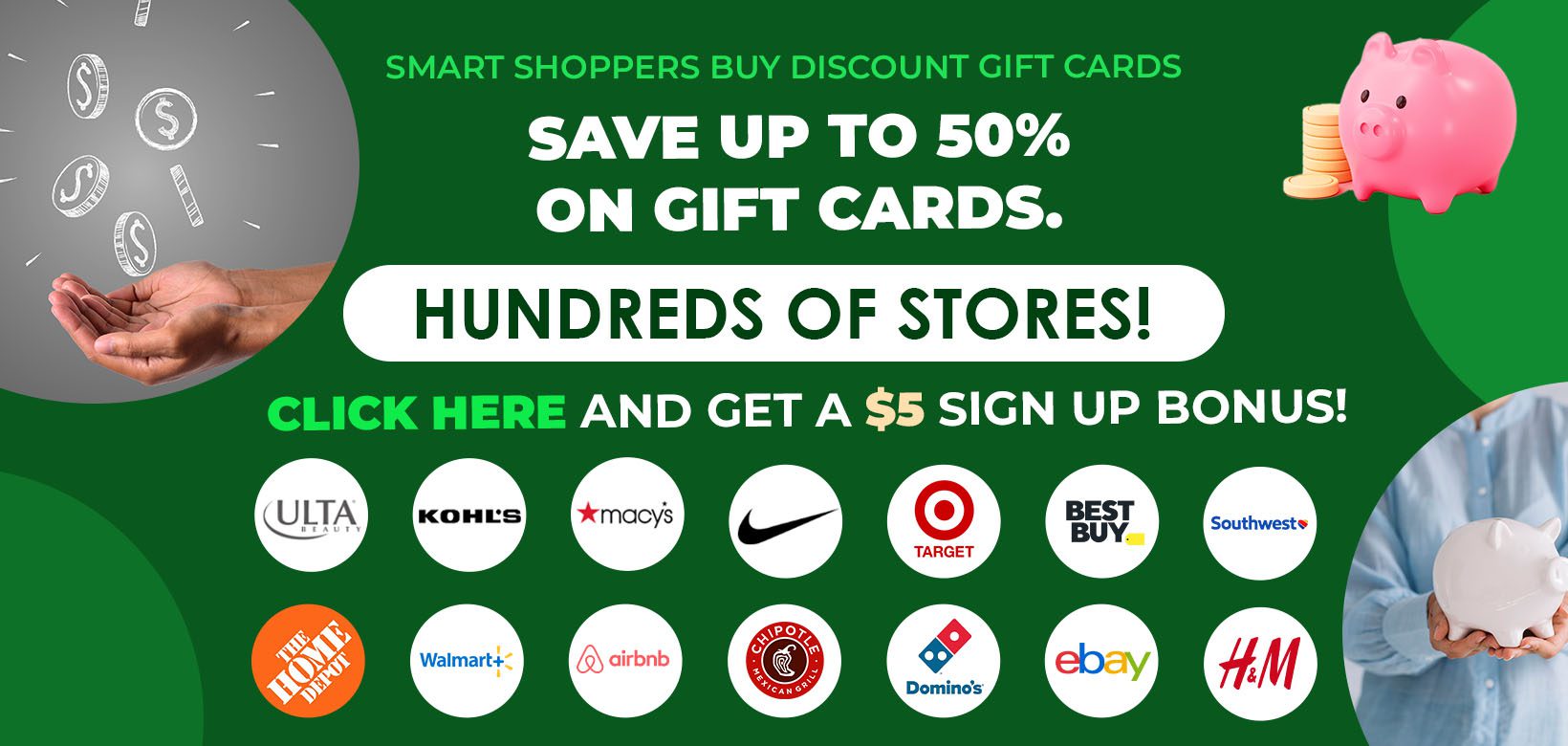 Think payment methods like debit and credit cards with smart chips, e-wallets, and contactless mobile payment options like Google Pay and Apple Pay. Throw in financial apps like Mint, You Need A Budget (YNAB), and Capital One into the mix, and it may look like you can automate and track spending without ever setting foot into a bank or ATM to withdraw $5 or $10 physical bills.
With so much digital transformation in the finance sector, diners asking the question, "Does Grughub take cash?" may be out of place. Right? Wrong!
Despite all these changes in the financial sector, cash is still supreme. According to the Federal Reserve Bank of San Francisco, 26% of all payments in the U.S. are still made with physical money, which makes cash the most popular payment method for Americans.
Can you pay cash on Grubhub and grub what you love?
Short Answer: Yes, Grubhub is a rare food delivery service that still takes cash for food delivery orders. Its top competitors: DoorDash, Postmates, and Instacart, refuse to take cash, except for tips for the driver.
Though Grubhub is just a delivery service that connects diners to local restaurants, it works closely with restaurants to ensure convenience and flexibility. Still, it doesn't make the final decision on the available payment options for each restaurant.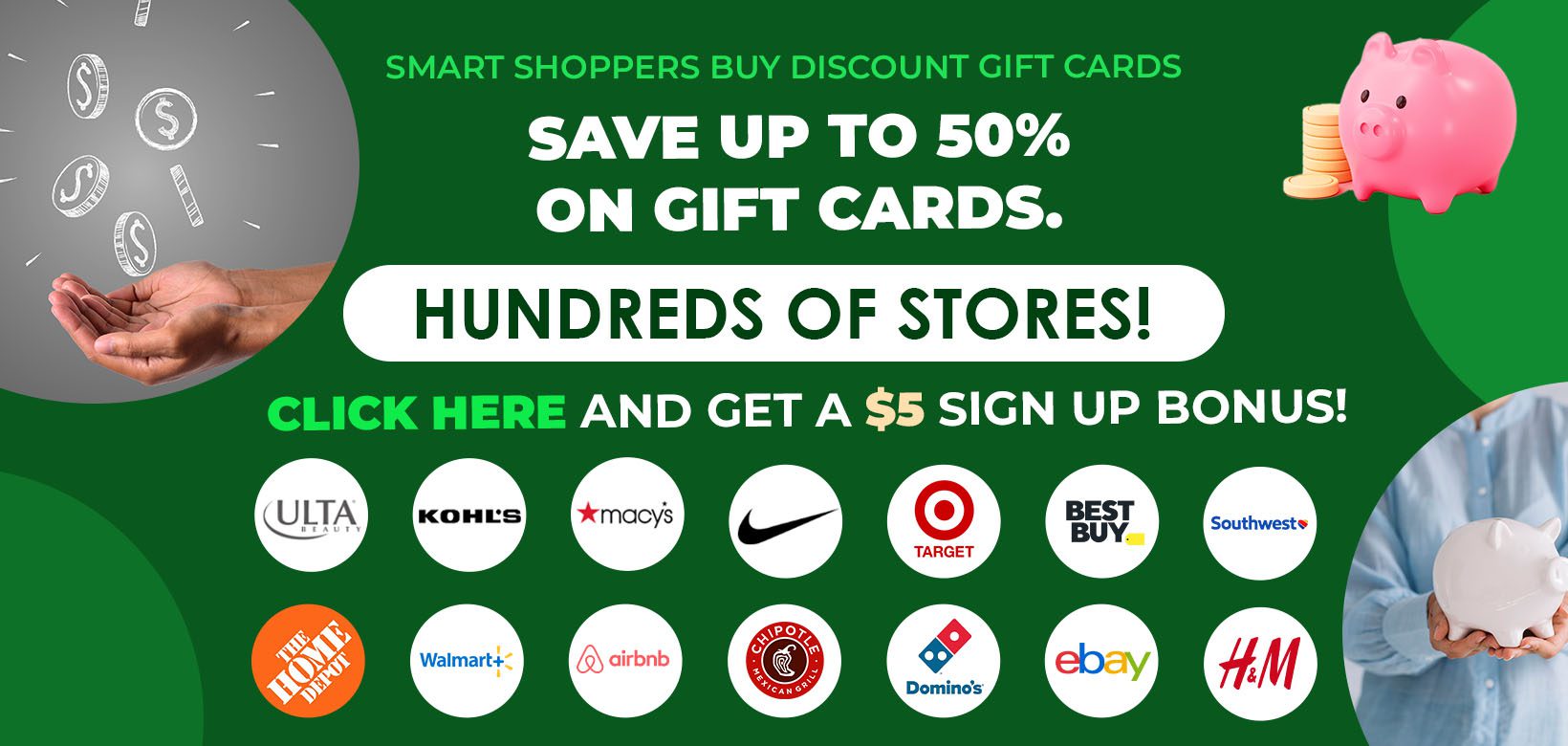 Whether or not Grubhub will take cash depends on whether the restaurant you order from accepts cash on delivery as a payment option.
The fact is, you won't find many restaurants on Grubhub that take cash. But if you are lucky to find a few restaurant partners in your area who accept cash payments, Grubhub will happily ship your order and take cash on delivery.
Apart from cash on delivery, Grubhub also accepts other payment methods, including credit/debit cards, PayPal, Google Pay, and Apple Pay.
In this article, we'll tell you everything you need to know about Grubhub cash payment.
How Does GrubHub Work?
Grubhub is different from generic restaurant applications. The platform partners with restaurants in a specified locality and facilitates these restaurants in delivering the food directly to the doorsteps of a customer.
Additionally, a customer can browse through the menus and order food from any of the local restaurants that have partnered with Grubhub.
All in all, Grubhub takes your order and delivers the food to your doorstep on behalf of the restaurant. Of course, they accept various payment modes and don't rely on third-party platforms to keep everything streamlined for the customers.
What Are The Reasons To Pay Food Delivery in Cash?
Thus, it's okay to search for restaurants on Grubhub that accept cash. There are many situations when you may want to find places on Grubhub that take cash. At such times, cash on delivery is a convenient and easier payment option for ordering food delivery on Grubhub.
Here are some reasons to pay with cash:
Low debit card balance – Your debit balance is low after booking a hotel room, and you only have cash.
Eliminating debt – Digging yourself out of credit card debt and have resorted to cash-only transactions.
Unbanked – You don't have a bank account or viable online payment method.
Cash envelope system – Put cash into different envelopes to establish a budget and set spending goals.
Payment Declined: Your online payment may get declined due to a lot of reasons. Some of them being credit card limits exceeded, server downtime, or the internet not working. That's why it's recommended that you keep some cash at your disposal for such instances.
Customer's Choice: Regardless of the reason, it all depends on a customer to choose and use the most convenient payment method be it online, card, or cash. In fact, some old-school customers prefer cash payment even to this day.
What Restaurants Accept Cash on GrubHub?
Though cash on delivery is a convenient feature on Grubhub, you won't find many places on Grubhub that take cash. You'll only find a few places like Taco Bell that do take cash for GrubHub deliveries.
I contacted Grubhub customer service, and they do not have a way to filter only restaurants that accept cash. That means Grubhub doesn't have an official list of restaurants that take or don't take cash. You won't see the available payment options from a restaurant unless you go through the checkout process.
Thus, you need to either call the restaurant directly and ask if they take cash from Grubhub delivery or ask customer service to contact them for you.
But it can be time-consuming to reach out to customer service and make an inquiry for each restaurant you want to order from. The easiest way to determine whether your favorite restaurant accepts cash is to double-check with a test order. Just scroll down and load the first item into your cart, then go through the checkout process.
If cash on delivery is available as a payment option at the bottom of the screen, then you are good to go. If you can't see cash on delivery as a payment option, it means that the restaurant doesn't accept cash.
It's an easy way to establish upfront what Grubhub restaurants take cash without investing a lot of time putting together an extensive order. Once you find a favorite place on Grubhub that takes cash, you can go back and put together a meal order.
If the restaurant doesn't take cash, you can look for another restaurant that takes cash on Grubhub. Alternatively, just pay with any other available payment options, including credit and debit cards, PayPal, Apple Pay, eGift, and Android Pay. They will not process your debit card without a PIN.
Why Don't Most Food Delivery Services Take Cash?
Grubhub is a rare service that still takes cash for food delivery. That said, most Grabhub restaurants don't take cash. There seem to be compelling reasons why you will only find a few places that take cash via Grubhub.
Here are the top three reasons why most delivery services, including Postmates, Uber Eats, DoorDash, Instacart, and most restaurants on Grubhub, don't take cash.
Double mileage for the delivery driver: Cash on delivery means that the Grubhub driver has to take cash from you and drive back to hand it over to the restaurant. This complicates things because it amounts to double mileage, which requires more time and a nearby gas station; it's not very frugal.
No guarantee to the restaurant that the customer will pay: While it isn't easy to scam Grubhub and make away with free food, a particular level of risk exists that the customer may not pay as promised. To avert the risk, most restaurants opt for online orders that automatically process the payment.
Many customers use this option to get out of tipping: Delivery drivers rely on tips to earn extra money fast. To avoid tipping, many customers choose to tip cash upon delivery. As such, many drivers may avoid taking orders that promise cash tips.
It benefits both restaurants and customers: Paying with a card or other online means gives you the liberty to go cashless. Also, it provides enhanced security, payment assurance, low processing fees, and improved efficiency for restaurants.
Though the option to pay cash on delivery exists on Grubhub, many drivers and restaurants choose to steer clear of all these hassles associated with cash payments and cash tips. That's why it's hard to find food delivery services that take cash.
You won't miss one or two places unwilling to take the added risks in exchange for more sales. Even if you can't find a restaurant that only takes credit, all is not lost. You can still use other accepted payment methods like credit and debit cards, PayPal, Apple Pay, eGift, activated AMEX gift card, and Android Pay to complete the payment and have your order delivered.
As a tip, it's advisable to drive a car that uses little gas, like a hybrid, instead of taking a job with a pickup truck to make money.
How to Pay With Cash on Grubhub?
So far, you know that Grubhub accepts cash payment and how to go about finding restaurants that take cash on Grubhub. But how do you pay with cash on Grubhub?
It's pretty straightforward. First, not all restaurants accept cash payment. Thus, use a test order to establish that cash payments are eligible at your preferred restaurant. Once you are sure, use the following steps to pay with cash on Grubhub.
Login to your Grubhub app and search by zip code or food preference to find local restaurants nearby that accept cash.
Once you find a favorite place that accepts cash on Grubhub, put enter your order by adding items of choice to the cart.
Enter your personal details at the checkout to proceed
You'll see a "Pay with cash" option at the bottom of the payment screen.
Select this option to complete the purchase.
You are done! If there isn't an option to pay cash on the checkout screen, the restaurant doesn't accept cash payment. In this case, you may need to look for other restaurants that take cash on Grubhub or pay with any other available payment method.
Can I Pay Grubhub Drivers With a Cash Tip?
There is no requirement that drivers receive tips directly through the Grubhub app. That means you can either tip the driver through the credit card tip box in the app or with a cash tip. Either way, a tip benefits the drivers by increasing the total amount they make from your delivery.
The only difference is that Grubhub will have a record of the tip if you do it through the app. But when you tip the driver in cash, Grubhub has no record of it. Some drivers view food delivery jobs as an under the table job that pays cash.
As you tip, it's vital to understand that delivery drivers make money driving around for tips. The majority of their income comes from customer tips. If you opt to use the "tip in cash" option, be sure to keep your promise and give your driver the cash upon arrival.
The traditional recommendation is that delivery drivers be tipped 15-20 percent of the total order if a customer receives good delivery service. Always tip on the original amount and not after any promotions or online coupon site discounts.
Tipping on Grubhub is through the app and includes a "tip-in cash" option. It opens a loophole for manipulation. Some customers choose to tip in cash only to stiff the driver upon delivery. This isn't good. Tipping helps offset some costs related to car maintenance, gas station refills, and waiting time at the restaurant for the food and sitting in traffic.
Many Grubhub delivery drivers seem to have learned the trick. They now prefer to be tipped through the app vs. in cash. Remember that Grubhub drivers can see the tip left by the customer and won't hesitate to reject an order that promises a cash tip upon delivery.
Thus, your delivery order may take longer if you choose the "tip in cash" option. Most drivers are unwilling to take the risk as they know some customers don't plan on giving a cash tip. A customer may intentionally choose this option to sidestep tipping.
To avoid a driver's hesitation, consider tipping online through the app. That said, tipping is really a personal choice. You are the only one who has the final say on how you want to tip your Grubhub driver.
When Do Grubhub Drivers See Tips?
Grubhub drivers can see your tips before delivery. That's how they decide whether or not to accept your order. If the tip amount is minuscule, say 10 cents, they can ignore the order because it isn't worth taking the ride. But if you give a generous tip, your order will arrive faster as many Grubhub drivers are willing to accept it and earn the extra money.
Drivers will also avoid orders that include cash tips. It's because many customers choose this option only to refuse to give a tip upon delivery. To be on the safe side, consider tipping 15-20% of the total order online through the Grubhub app to have your food home faster; it's like tipping a restaurant server that brings your food.
How Much Should You Tip Grubhub Drivers?
Don't look at the delivery fees and think that drivers make anything from it. Delivery drivers are only paid a minimal amount from Grubhub. Most drivers only accept delivery orders with the expectation that a tip will be given to increase their profitability. It means tips are a substantial part of a driver's pay.
So, how much should you tip Grubhub drivers? The established tradition is that Grubhub drivers should be tipped 15-20% of the total order. It's a fancy way to say, "make sure the tip amount is $5 or more". That's only the base. If the driver was speedy, efficient, and polite, you should consider assessing a bonus amount.
It's worth noting that if you're ordering a $4 donut from a fast food place that takes food stamps, don't just tip the driver 80 cents; give them a few dollars to make it worth their time. There's a difference between frugal living vs. being cheap.
As you tip, consider other factors like bad weather, order size, availability of elevators, and extra steps the driver will be required to make if the elevator is broken. You can decide to give a $3-5 extra tip on top of the 20% traditional amount if any of these factors apply.
What if a large order is heavy, during bad weather, and the elevator is broken?
A delivery guy's job is troubling and low-paying to begin with. Add things like bad weather, heavy parcels, or traffic on top of that and you get an extremely challenging task at hand. Therefore, it makes sense to consider a combination of all these factors and give extra money. In this case, you can give a 25% tip plus a $5-$7 bonus as a thank you to show your appreciation for the driver's effort.
Besides, those extra bucks in the tip can earn you tons of good wishes and goodwill.
What about if the driver was late and rude?
Well, this only happens in rare cases. If the driver was late due to bad weather or other unavoidable factors such as a traffic jam, just be kind to them and consider a 15-20% tip.
Besides, it's also possible that the driver might be having a bad day, or he had a rough ride, or he was going through some personal trauma and didn't mean to be rude in the first place.
If the driver was exceptionally late or was rude to you, you reserve the right to withhold the tip.
That said, tipping delivery drivers is a personal decision that only you can make. Whatever you do, make sure that you are appreciative, and always remember that delivery drivers heavily rely on tips to make a difference in their earnings.
Do Grubhub Drivers See The Tip Before or After Delivery?
Grubhub drivers see the tip before delivery and not after delivery. Remember, Grubhub only pays these drivers a modest amount. Seeing the tip before the delivery helps the driver decide whether the trip is worth taking, and thus, accepting the order. If the online order is tipping only a few cents, many drivers won't make the trip because it doesn't make enough money.
It's worth mentioning here that the food delivery drivers already work on the minimum wage. So, if you're financially capable of sparing some extra bucks for tipping, go for it!
Grubhub drivers are also more likely to reject orders that promise a cash tip on delivery. Many customers use this as a loophole for manipulation and will not give a tip.
It means your order may take longer to arrive if you promise a cash tip as many drivers will dodge it. You are better off leaving a generous tip online through the app if you want your order accepted and delivered faster.
What Payment Modes Are Available On Grubhub?
Grubhub accepts and supports all types of payment methods, including cash, credit card, debit card, PayPal, GrubHub gift cards, and phone payment (like Google pay or Apple pay). However, the restaurants listed on Grubhub may, at their own discretion, accept or decline a payment method.
Therefore, it's a good idea to always check beforehand if the restaurant you're ordering food from accepts the payment method you prefer. Another point to remember here is that cash payments on Grubhub don't qualify for promotional offers and discounts.
Does Grubhub Accept Cash Summary
As the world continues to go cashless, cash is still king. Many Americans still use cash for smaller transactions because not everyone has a bank account or a valid online payment method. That means finding a food delivery service that accepts cash is a big plus for customers who want to pay cash on delivery.
To offer flexibility and convenience to diners, Grubhub takes cash. But only a few Grubhub restaurants take cash, and you may or may not find your favorite restaurants that take cash in your area. If you are lucky to have few places on Grubhub that accept cash, the drivers won't hesitate to deliver the food to your doorstep. Just tip them generously!
That said, there isn't an official list of Grubhub restaurants that take cash. Don't assume your order is eligible for cash payment. To be sure, double-check with a test order to find out or call customer service to make a direct inquiry.
If you can't pay cash on Grubhub, consider using other accepted payment methods such as credit and debit cards, PayPal, Apple Pay, eGift, and Android Pay to complete the purchase.
As a driver, you can also turn your car into an income-producing asset while delivering food by getting paid to advertise on your car.