Finding CVS Pharmacy stores that accept SNAP food stamps is a double win. You can combine a prescription trip with grocery shopping and cut extra trips to specialty or grocery stores. That's how you save time and money on gas!
No one likes moving around on crowded roads while feeling under the weather. You just want to get everything you need under one roof and drive home to rest.
But wait! Doesn't CVS Pharmacy sell prescription drugs? Can you redeem SNAP benefits on over-the-counter and prescription medicine, vitamins, or supplements? Well, you can't, but you can spend EBT cash on other things at CVS.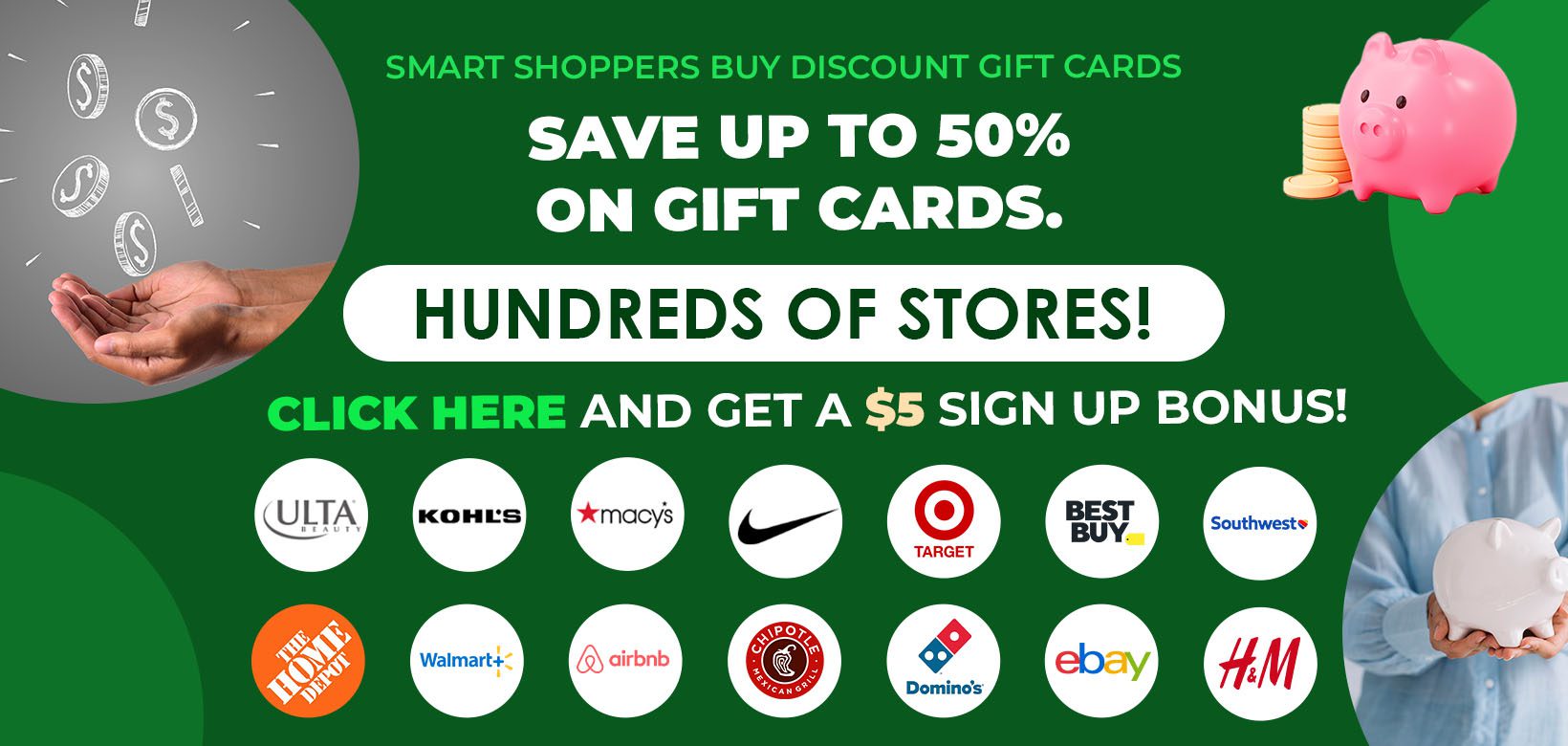 What is CVS?
The Consumer Value Store (CVS) is the retail division of CVS health. It's the largest pharmacy chain in the United States with a clear purpose, "Helping people on their path to better health so that they can stay well in body, mind, and spirit." What a mission!
That's why besides prescription drugs, CVS is in the grocery business and sells a wide selection of grocery items to its customers. In other words, CVS serves as a premier health and wellness destination where customers can access prescription drugs, healthier food choices, and meal solutions without making extra trips to grocery stores.
Thus, select food and grocery items from national and niche brands are available in CVS stores and CVS.com. It sells groceries like frozen veggies, cereals, healthy snacks, gluten-free and certified-organic vegetables, plant-based protein snacks, and refreshing beverages. There's a wide selection of everyday grocery items that you purchase at CVS Pharmacy stores to create balanced meals that meet various dietary preferences from keto to vegetarian.
And with over 9,900 stores throughout the U.S., you're sure to find a suitable CVS location in your area. Just carry a cheap grocery list to avoid impulse buying at the store.
Back to our question of the day: Can you use EBT at CVS?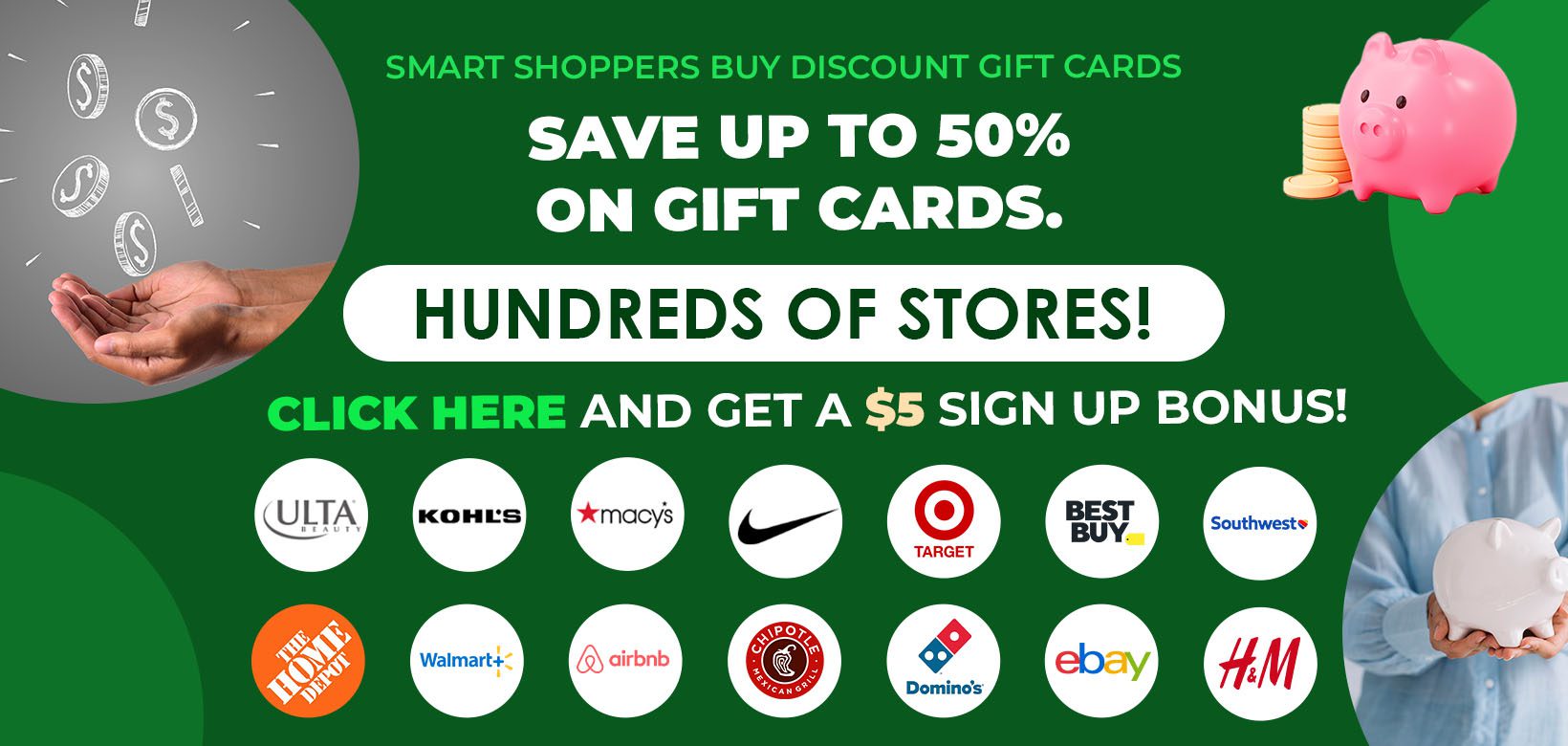 Short Answer: As an added convenience to customers, all CVS stores nationwide accept SNAP food stamps as a payment method for in-store purchases. Just like other SNAP-authorized retailers, you can only use your EBT card to pay for SNAP-eligible groceries at CVS stores.
You won't be able to pay for over-the-counter and prescription medicine at CVS pharmacy stores because such items are prohibited under SNAP rules. Also, you cannot use your EBT card for online grocery delivery or in-store pickups on CVS.com.
Use this article to learn how to use food stamps at CVS and SNAP-eligible items that you can buy.
Can You Use EBT at CVS?
Yes, CVS accepts EBT cards as a payment method in all its over 9,900 CVS store locations nationwide. You can use your EBT card at CVS to buy SNAP-eligible items like discount meat, fruits and vegetables, bread, non-alcoholic drinks, and snacks.
But CVS isn't among the grocery chains participating in the SNAP EBT pilot program allowing SNAP recipients to purchase groceries online. Thus, you can only use your EBT card for in-store purchases at CVS and not for online delivery or pickup orders.
If you want to shop for groceries online from the comfort of your home, visit any of these grocery stores that accept EBT for online grocery delivery and pickup. Otherwise, find a nearby CVS store and enjoy shopping their selection of essential food items, refreshing beverages, healthy snacks, and other EBT-eligible groceries.
Here's a list of SNAP-eligible items that you can buy with your EBT card at CVS:
As you can see, SNAP only gives you money for essential food items that you need to stay healthy. Generally, they're foods you can carry and prepare at home as part of a balanced diet. You won't be able to splurge your SNAP benefits on hot fast food items or junk food at the point of sale.
Again, you can't use your EBT card at CVS pharmacy stores to purchase medicine, vitamins, and supplements. SNAP doesn't consider medication and vitamins a basic staple food for survival and isn't eligible for SNAP purchases.
What Can EBT/SNAP Benefits Not Be Used To Buy at CVS?
You cannot use an EBT card to buy food or products in the following categories:
If you want to buy some prescription drugs as you shop for groceries at CVS, make sure you carry an alternative payment method.
Some states extend SNAP through the Restaurants Meals Program (RMP) for the elderly, people with disabilities, and the homeless. You'll only be able to use your EBT card to purchase foods at fast-food restaurants that take food stamps if your state participates in the RMP program and you qualify for the program.
Can You Buy Easter Baskets with Food Stamps?
Yes, you can purchase gift baskets with food stamps containing SNAP-eligible food items. However, gift baskets with food and non-food items that exceed 50% of the purchase price cannot be purchased with SNAP EBT.
SNAP understands that special occasions and holidays should be celebrated no matter one's financial situation. Easter baskets are an ancient tradition meant to symbolize new life, wealth, and prosperity. While most of the time, the baskets are filled with decorated easter eggs and other expensive gifts, there is an easter basket for everyone, including EBT cardholders.
Grocery stores that accept EBT understand the need for EBT cardholders to gift their loved ones and celebrate special occasions. Just make sure that the gift basket contains only SNAP-eligible food instead of expensive non-food items. In the case of non-food items, they should not exceed half the cost of the gift basket; otherwise, your purchase will be rejected.
Can You Buy Baby Formula with EBT?
Yes, you can buy baby formula with EBT. The WIC program provides nutritional benefits to pregnant and breastfeeding women, infants, and children under five and is part of the Supplemental Nutrition Assistance Program (SNAP).
WIC recipients receive either checks or EBT cards, depending on the state. Once you have your check or WIC card, you can use it to purchase baby formula, baby food, juices, milk, and other WIC-eligible items.
Can You Return Food Bought with EBT at CVS?
Yes, you can return food items bought with an EBT card to the CVS Pharmacy store within 60 days of purchase for a refund or exchange. According to SNAP, its customers must be treated equally as any other customer and should be subjected to the same store return policy as everyone else.
Since CVS has a 60-day return window, items bought using a SNAP EBT card at CVS are subject to the same return policy. Keep in mind that CVS reserves the right to limit or refuse any refund or exchange. Your returns will be subjected to a third-party verification process, and if they qualify, your refund will go directly onto your EBT card. Cash back refunds aren't allowed for SNAP purchases under any circumstances.
To tilt the odds of EBT food returns in your favor, bring the receipt and make sure that items are unopened in their original packaging.
CVS does have a more extended return policy than Walmart for non-perishable food.
Does CVS Accept WIC?
Yes, CVS accepts WIC in most of its locations. As long as your local CVS store is an approved WIC retailer, you can use your benefits to purchase WIC-eligible items from the store.
However, states approve WIC vendors individually. Not all local CVS stores accept WIC because they're not an approved WIC retailer. Thus, it is important to contact your local CVS store to confirm whether they accept WIC cards or checks.
What is WIC?
WIC stands for Women, Infants, and Children. It's a special Supplemental Nutrition Assistance Program that provides nutritional benefits to pregnant and breastfeeding women, infants, and children below five years. Depending on the state, WIC benefits can either be distributed using checks or EBT cards.
The WIC program has rules in place to ensure that benefits are redeemed only on eligible items. That means you can't use your WIC benefits to buy everything at CVS, but only WIC-approved products. The store has a wide selection of foods to buy on a budget.
You can obtain a complete list of WIC-approved items and brands from your local WIC agency. Generally, you can only purchase the following items with your WIC benefits at CVS:
Bring your WIC EBT card to the cash register to pay. Swipe or insert the debit card with the chip into the payment reader. Then enter your PIN to authorize the purchase. You cannot use a SNAP debit card without a PIN.
To pay with a check, make sure that it's within the date, then hand it over to the cashier.
Which Coupons Can I Use at CVS?
If you're trying to live a frugal life, EBT cards and SNAP benefits aren't all you'll be relying on. There are multiple ways to save money on your trip to CVS, and coupons are one of the best options out there. You should know how to find the best CVS coupons to get the most bang for your buck.
First of all, you need to check out the CVS Weekly Ad. You'll be able to find all the deals that you need to save money in this section, and the deals run from Sunday to Saturday. However, for this to work, you'll need an ExtraCare account.
A CVS ExtraCare account makes you eligible for its loyalty rewards program, which means that every time you shop at CVS, you'll start earning ExtraBucks. Money saved is money earned, right?
You can earn ExtraBucks in multiple ways, including 2% every time you shop, 2% on online payments, $3 close to your birthday, and special offers from CVS that are sent directly to your inbox when you sign up for the loyalty rewards program.
Where Can I Use My EBT Card For Online Purchases?
EBT cards can be used for online purchases in stores that are participating in the pilot program. This means that these stores include EBT as an online payment option at checkout. The first companies that participated in this program included Amazon, Fresh Direct, Publix, Whole Foods, Aldi, Walmart, and Target.
However, more and more stores have now come onboard with this program. This increased coverage of the EBT pilot program will save you gas money and time on making a trip to your nearest store and get your items delivered straight to your doorstep.
Even though CVS isn't a part of the program yet, you still have options to save yourself trips to the grocery store by using a website that will let you use SNAP benefits at checkout.
Some popular stores, however, would still not let you use your EBT cards online. Like CVS, you will only be able to use EBT cards for purchases made at the store. You can learn more about this by checking out this article on grocery stores that accept EBT online.
Other Places That Take EBT Food Stamps
CVS is a pharmacy and convenience store in one. It's not a giant supermarket chain with up to 60,000 different products. Plus, CVS pharmacies are only in around 40 different states. You'll need other places to spend your SNAP funds.
Bakeries, meal delivery kit delivery, fast food restaurants, gas stations, and seafood markets are places that take SNAP benefits. Here are some related articles of places that accept EBT cards:
Does CVS Accept EBT Summary
All CVS stores nationwide accept EBT. Most CVS stores also accept WIC. As long as you buy SNAP-eligible items, CVS can offer many conveniences when you want to purchase prescription drugs and groceries at the same time. At least, you can save money on gas vs. a mandatory trip to the grocery store.
So the next time you're at CVS, use your EBT card to purchase grocery items and food without having to make an extra trip to the store. As long as you stay away from supplements and prepared food, your EBT card and SNAP benefits will still work for you.
We hope that this article has answered your question "Does CVS accept EBT, WIS, or SNAP food stamps?"
Even though CVS is primarily a pharmaceutical store, it does offer food and grocery items that are eligible for purchase with SNAP food stamps and EBT and WIS. If you're looking for more ways to lead a frugal life and save up money, check out our other articles on Frugal Reality, as well!
Want to discover more ways to save money? Read our article on How to Save $10,000 in a Year – 13 Ways To Save Money FAST!