Diagnostic Medical Sonography Certification Technician are responsible for various diagnostic procedures on patients utilizing a probe—or transducer—with ultrasound gel that is applied to the patients' skin. Then, high-frequency sound waves enter the body through the gel and the transducer collects the returning sounds which are directed through a computer that turns these sound waves into an image.
Ultrasound technicians may scan adults, children, or even animals, depending upon where they work. Perhaps the most common and well-known use is during routine maternity checkups to check on the fetus' development. Though not required, it's highly advised you obtain a diagnostic medical sonography certification to do this job.
How Does Ultrasound Therapy Work?
General ultrasound imaging is a painless, noninvasive, and safe medical procedure used to obtain images of the inside of one's body for diagnostic and treatment purposes. Images are obtained with the use of high-frequency sound waves which pass through a small transducer, or probe, and specialized gel that is placed on the skin.
Ultrasound is much safer than x-rays because of the lack of ionizing radiation exposure to the patient. Also called sonography, ultrasound images are captured in real-time and, therefore, are able to provide a clear picture of blood flow as well as internal organs' structure and movement. Whereas conventional ultrasound technology provides images similar to CT scans that are basically thin, flat cross-sections, recent technological innovations have enabled three-dimensional (3D) ultrasound to provide 3D images.
In some cases, a specialized ultrasound technique that uses Doppler may be used. Doppler allows for a clearer view of blood flow throughout the body—in veins, arteries, organs, brains, and extremities.
There are three types of Doppler: color Doppler that uses computer to convert the readings into a color picture to show direction and speed of blood flow; power Doppler that provides greater blood flow detail without directional information; and spectral Doppler that provides blood flow measurements as well as altering the data into a sound heard with each heartbeat.
Ultrasound tests can help doctors diagnose a number of conditions by:
Evaluating symptoms such as: pain, infection, and swelling.
Examining internal organs such as: heart, liver, gallbladder, pancreas, spleen, kidneys, bladder, male and female reproductive organs, eyes, and thyroid.
Guiding procedures such as needle biopsies, amniocenteses, and spinal taps.
Diagnosing cardiac conditions such as: valve dysfunction, congestive heart failure, heart attack damage (called an echocardiogram or "echo").
Identifying blood clots, restricted or blocked blood vessels, tumors, improper blood flow to organs, congenital vascular abnormalities, and whether a particular patient is a good candidate for certain invasive procedures (usually with Doppler ultrasound images).
Procuring a career as an ultrasound technician or diagnostic medical sonographer requires obtaining a post-graduate one-year certificate, or an associate, bachelor, or master degree from one of the many accredited ultrasound technology programs across the U.S. Of course, the more education, the greater the potential for higher income and more challenging jobs.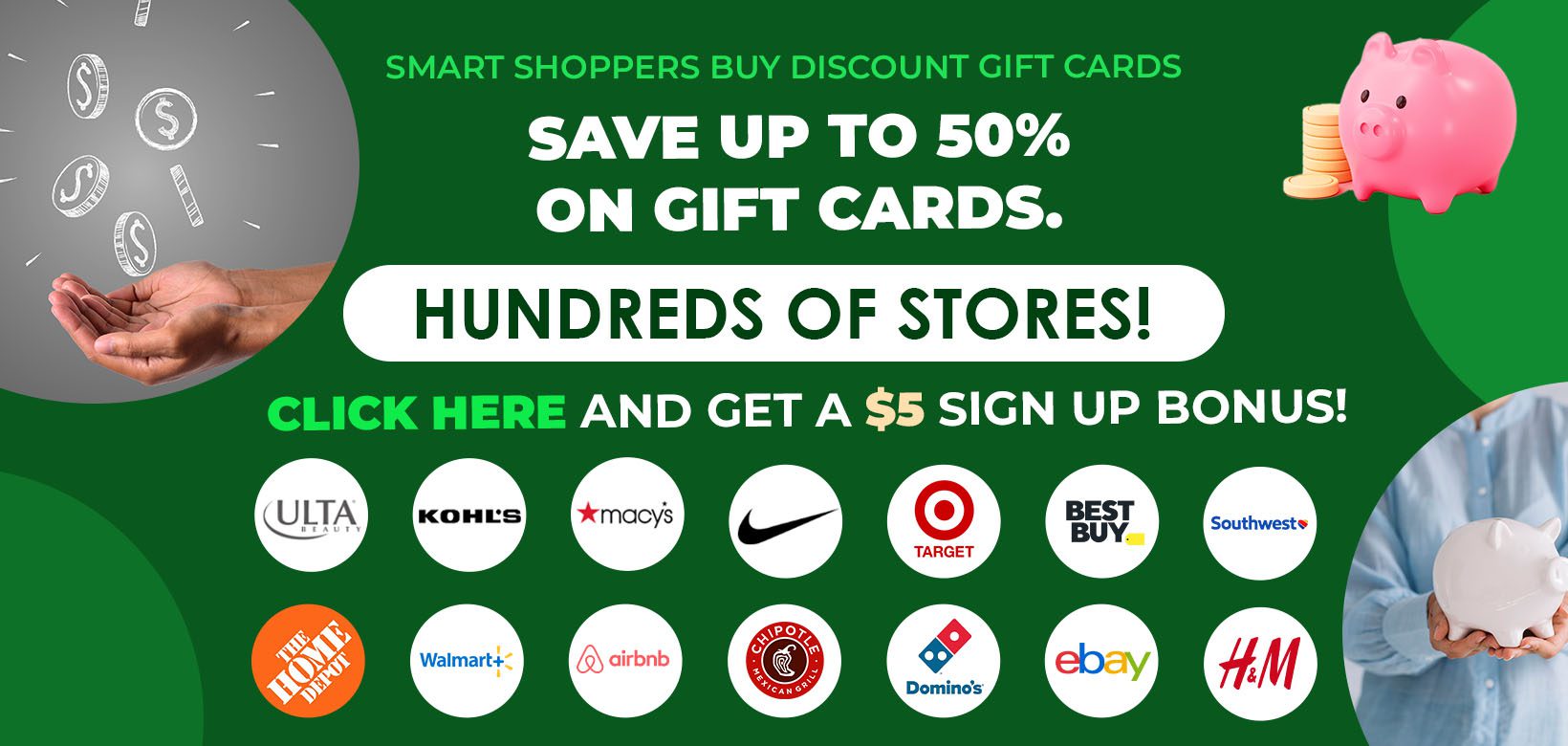 Diagnostic Medical Sonography Certification Technician Career Information
Ultrasound technicians have a number of job responsibilities:
Verifying patient clinical history and health status
Ensuring the patient is comfortable and safe during the test
Making sure the testing equipment is safe for use and maintaining equipment
Operating ultrasound equipment and ensuring the utility of the obtained data
Evaluating tests and images
Providing clear information to the patient about the procedure and answering questions
Administering contrast media through an intravenous line if necessary for certain tests, per physician approval
Upholding quality patient care standards as professionally defined before, during and after the procedure
Identifying and documenting anomalies that may require further testing or immediate attention
Completing necessary test-related paperwork and documentation
Updating patients' medical charts
Submitting claims to insurance companies
Adhering to a professional code of ethics
Ultrasound Technician Education
At the very least, you need an associate degree to become an ultrasound technician with diagnostic medical sonography certification.
Attending a formal ultrasound technician education program at a community college, university, vocational school, or teaching hospital will enable you to obtain an associate, bachelor, or master degree. Or, if you already have an associate or higher degree in another healthcare related field, you can obtain a one-year ultrasound technician certificate.
Ultrasound Technician Program(s)
When determining which ultrasound technician program to select, there are several factors to consider:
Accreditation should be provided by the Commission on Accreditation of Allied Health/Education Programs (CAAHEP) that has accredited 150 programs across the U.S. It is important to understand that accreditation automatically qualifies applicants to sit for the universally recognized diagnostic medical sonography certification exam.
Admission requirements
Specialization options as not all programs offer all specialties such as vascular and cardiac ultrasound
A curriculum that offers considerable hands-on and practical experience
Once you complete your program, you must take diagnostic medical sonography certification exams to obtain licensure in order to seek employment.
Ultrasound Technician Jobs
Because of the various areas of specialization, there are numerous types of jobs within the ultrasound technology sphere. The more education and training, a commitment to lifelong learning and continuing education, membership in professional associations, high standards and ethics, and a great attitude are all factors that successful technicians possess.
Among the various types of ultrasound technician jobs are:
Diagnostic Ultrasound Technician/Medical Sonographer—typically works in hospitals, imaging centers, and outpatient facilities. Oftentimes individuals obtain diagnostic medical sonography certification to work in this capacity while continuing clinical education and training.
Ultrasound Sonography Educator—is usually employed in colleges, universities, vocational schools, and clinical hospitals to train new technicians. A master or doctoral degree is typically required depending upon the position, as well as maintaining knowledge about new and emerging research and practical developments within the field.
Research Ultrasound Sonographer—is responsible for conducting research studies in such areas as emerging equipment and/or techniques, pathophysiology, or other related topics, and then publishing the results in professional journals.
Ultrasound Application Specialist—is more focused on the actual tools, technologies, and products used to perform ultrasound testing. This position can encompass company sales representatives, demonstrators, overseeing equipment installation, attending conferences or trade shows, marketing, management, and providing training on equipment.
While most professionals in the ultrasound technology industry work in hospitals, imaging centers, or similar facilities, there is the potential to be self-employed and working on a per Diem basis or under contract. For those who do not require regular hours and enjoy traveling and meeting other people, this may be an option.
Ultrasound Technician Training
Ultrasound technician training requires formal education through a community college, university, teaching hospital, vocational school, or military program to obtain at least an associate degree.
Some ultrasound technicians continue their education and obtain a bachelor or master degree. Training also requires at least 1,000 hours of clinical experience that is obtained through formal education, internships, externships, and military service. Upon satisfaction of the educational and clinical requirements, candidates must pass their qualifying examinations in order to obtain the necessary diagnostic medical sonography certification to practice as a professional ultrasound technician.
For those who have at least an associate degree in another allied health field, a one-year ultrasound technician certificate is available. This program takes between 12 and 14 months to complete, at which time individuals must take their qualifying exams to obtain diagnostic medical sonography certification.
How to Become an Ultrasound Technician
Most people think that ultrasound technicians only provide sonograms to pregnant women to monitor a fetus' growth. While this is a widespread use of ultrasound technology, ultrasound technicians also play a critical role in evaluating and diagnosing a broad spectrum of medical conditions in fetuses, newborns, children, adults, and elderly patients.
Ultrasound utilizes high-frequency sound waves to provide images and while it is non-invasive like x-rays, ultrasound does not subject patients to radiation. Additionally, ultrasound is much less expensive to use when compared to CT scans and MRI's.
If you are wondering how to become ultrasound technician, the process is not that complicated. First and foremost, this training requires formal education that focuses upon human anatomy and physiology, as well as the ins and outs of all ultrasound technology and tools.
Ultrasound technicians are highly trained professionals who are able to successfully position patients, perform necessary procedures, explain procedures to and answer questions from patients, and obtain quality images. Ultrasound technicians must also select and capture the best images, take measurements, make various calculations, and evaluate preliminary results so the diagnostic physician can make an accurate diagnosis. And all of this must be done while interacting with the patient.
Ultrasound Technician Salary
According to the U.S. Bureau of Labor Statistics, as of May 2015, the annual average salary for ultrasound technicians was $70,880, or $34.08 per hour. The median ultrasound technician salary was $68,970, or $33.16 per hour. According to Monster.com, an ultrasound technician is one of the highest paying jobs you can get with just an associate degree.
As is the case with every career, your ultrasound technician salary is dependent upon your level of education, the number of years of experience, the type of setting in which you work, and the state in which you live. Also, if you have a certain specialty, you can earn higher wages than an ultrasound technician who works in general sonography.
Currently, the state with the highest average ultrasound technician salary is California with an annual mean salary of nearly $96,000. Other high-paying states include:
California
District of Columbia
Oregon
Washington
Massachusetts
Alaska
Nevada
Maine
Colorado
Just remember, however, that higher salaries usually correlate to higher costs of living.
Conversely, states with the lowest ultrasound technician salary include Alabama, Arkansas, Mississippi, South Dakota, Iowa, West Virginia, Michigan, Kentucky, and Tennessee, where the average annual salary is just over $50,000. Remember, however, that many of these states have large rural areas and facilities in rural areas typically pay less than facilities in larger metropolitan areas.
Even though the mean ultrasound technician salary is lower in these states than others, their salary is still significantly higher than the average annual salary for nearly every other job in the state.
For a complete breakdown of each state's ultrasound technician salary, visit the BLS.
Most full-time ultrasound techs also receive exceptional benefits packages with employer-funded benefits such as medical and dental insurance for the tech and his or her family, paid vacation, sick time, and life insurance, all of which contribute to a higher overall earning.
As for self-employed ultrasound technicians, according to the Society of Diagnostic Medical Sonography, approximately 25 percent of its self-employed members earn at least $100,000 per year. Despite appearing to be well above the annual average, these ultrasound technicians must deduct their expenses from their gross salary, as well as usually having to purchase their own medical and dental insurance.
Ultrasound Technician Career Outlook
The ultrasound technician career outlook is bright because of a general shift toward using ultrasound testing as a powerful non-invasive and no-radiation diagnostic tool. The U.S. Bureau of Labor Statistics (BLS) projects that between 2012 and 2022, job growth in the ultrasound technician field will amount to 46 percent. This equates to over 23,000 new ultrasound technician jobs that will be created. In fact, ultrasound technician careers surpass all other allied healthcare jobs by 18 percent.
When looking for an ultrasound technician job, the majority can be found in hospitals and ambulatory outpatient care centers. According to the BLS, states with the most ultrasound technician openings include New York, California, Florida, Texas, and Ohio.
Those states with the highest concentration of ultrasound technicians include South Dakota, Rhode Island, West Virginia, Connecticut, and Florida.
The high ultrasound technician career outlook around the country is due to the increasing demand for ultrasound technicians across the country because more and more physicians are prescribing the no radiation, non-invasive (usually) exam in place of other types of testing that would use radiation and more invasive techniques.
According to the BLS, ultrasound technician careers will rise 46 percent between 2012 and 2022. This means over 23,000 new ultrasound technician positions will be added during this time period. Currently, the states with the highest demand for ultrasound technicians are: New York, California, Florida, Texas, and Ohio.
Ultrasound Technician Work Environments
Nearly 60 percent of ultrasound technician work environments are in hospitals, either at a stationary location inside the radiology department or other diagnostic area or conducting mobile ultrasounds on bedridden patients who cannot be transported. The remainder is employed in general practitioners' or medical specialists' offices, medical laboratories, outpatient and ambulatory care clinics, and research facilities.
The typical ultrasound technician work day involves:
Preparing the room and equipment for patients
Confirming appointments
Reviewing patients' charts
Directing patients' placement for and explaining the procedure
Administering the procedure to include observing the screen and making necessary adjustments
Answering patient questions
Processing and coding film, videotape, images, or prints obtained during the procedure
Completing paperwork and other documentation
Shutting down equipment
Whereas many ultrasound techs work normal business hours, depending upon where you work, you may have evening, overnight, or weekend shifts, especially if you work in a hospital or other 24-hour facility to ensure coverage for emergencies. There is also opportunity for plenty of overtime.
Because of the nature of the ultrasound technician work environment, an ultrasound tech should be comfortable with sitting, standing, or kneeling for a stretch of time. The tech should also be able to help lift or move patients where necessary. Other highly desirable traits include excellent vision, good hand-eye coordination, exceptional interpersonal communication skills, and an extensive knowledge of human anatomy and body systems, the latter which the tech learns during education and training.
It is also important to be aware that ultrasound technicians—like nearly every other type of healthcare provider—may be exposed to certain health risks, including infectious blood-borne pathogens such as HIV and hepatitis. They are also at a moderate risk for muscle strains from moving patients into correct position or repetitive use injuries.
Diagnostic Medical Sonography Certification Schools
You can find accredited ultrasound technician schools across the U.S. that offer programs for obtaining an associate degree, bachelor or higher degree, or one-year certificate for those individuals who already possess a healthcare related associate degree and are looking to change careers or make themselves more marketable.
Ultrasound Technician Schooling
One of the first hurdles to overcome after making the decision to become an ultrasound technician is determining the best place to obtain your ultrasound technician schooling. When choosing a program. It is important to ensure that any ultrasound technician school you are considering—whether at a university or college, community college, teaching hospital, or vocational school—is accredited by the Commission on Accreditation of Allied Health Education Programs (CAAHEP), which demonstrates that the program and instructors adhere to certain standards.
You should also inquire as to the number of students that are accepted into the program each year. This could give you an idea of the competition you would be up against for a particular program. Finally—and obviously—you need to know how much the program costs. In most cases, ultrasound technician training/education ranges from $20,000 to $50,000; however, there are financial options available such as student loans, grants, and scholarships.
Ultrasound Technician Schooling Specialties
Those pursuing formal education as an ultrasound technician can choose one or more specialties:
Abdominal Sonography—used to take images of abdominal organs and soft tissue such as the gallbladder, liver, pancreas, spleen, and kidneys to aid diagnosis in such conditions as gallstones, pancreatic cancer, kidney stones, or liver cirrhosis, for example.
Breast Sonography—used primarily to assess mammogram or clinical exam results to catch breast cancer at the earliest stage.
Neurosonography—obtains brain and central nervous system images to diagnose such conditions as arterial dissections, tumors, hemorrhages, or other conditions specific to these systems.
Obstetrics and Gynecology Sonography—obtains images to determine the health, development, and growth of a fetus (obstetric), or images of a female patient's pelvic region and reproductive organs (gynecological).
Vascular Sonography—examines arteries and veins for anomalies or abnormalities and the ultrasound technician uses Doppler sonography to measure the direction, flow, and volume of blood to and from critical organs.
Cardiac Sonography—examines the heart and its major blood vessels to ensure proper cardiac functioning or to assess damage following a heart attack.
Classes to Take for Ultrasound Technician Programs
Most ultrasound technician programs offer classes such as:
Abdominal Sonography
Obstetric/Gynecological Ultrasound and Sonography
Cardiac Diagnostic Procedures
Vascular Sonography
Concepts of Ultrasound
Concepts of Equipment Use in Ultrasound Field
Equipment Maintenance
Doppler Principles and Instrumentation
Cross-sectional Anatomy in Sonography
Diagnostic Medical Ultrasound
Medical Ethics in the Ultrasound Profession
Pathophysiology
Patient Care
Physics in Diagnostic Sonography
Ultrasound Instrumentation
Clinical Practicum (required by all accredited programs)
Higher degree programs offer more courses focused upon students' specialties.
How Many Years of School to Become an Ultrasound Tech?
At the very minimum, a two-year associate degree is the minimum number of years of school to become an ultrasound tech. There are approximately 150 accredited associate degree programs in ultrasound technology across the U.S. Options exist for those who wish to obtain a four-year bachelor or master degree in the discipline.
For those with a preexisting associate degree in another allied health field, they can obtain a one-year ultrasound technician certificate which typically takes 12 to 14 months of full-time study to finish.
What Is the Difference Between an Ultrasound Technician & a Medical Sonographer?
Like ultrasound, sonography utilizes sound waves to generate a visual image or an internal structure, organ, or anomaly to aid in the diagnosis of various medical conditions. The diagnostic medical sonographer also utilizes a transducer—or probe—placed upon special conductive gel on the patient's skin to obtain these images. As a result, the difference between an ultrasound technician & medical sonographer is purely semantic.
It is important to understand that while both ultrasound technicians and medical sonographers make preliminary judgements as to which images are the best to provide to the doctor, they are not qualified to diagnose, and doing so violates the industry's code of ethics and can result in serious repercussions to the technician.
According to O*NET, the terms "ultrasound technician" and "medical sonographer" are, essentially, two titles for the same job. Along with "sonographer", "ultrasonographer", and "registered diagnostic medical sonographer (RDMS)", the terms are interchangeable as they all perform the same function: relying on sound waves to collect images of inside the body to facilitate diagnosis and treatment of medical conditions.
Sonographer Jobs
Because sonography is used on so many different areas of the body, most sonographers choose to specialize in one or more areas. These include: obstetric/gynecologic sonographers, who study the female reproductive system; abdominal sonographers, who inspect organs such as the gallbladder, bile ducts, kidneys, liver, pancreas, spleen and the male reproductive system; neurosonographers, who study the nervous system and the brain; breast sonographers who aid in mammography in order to detect breast cancer, track tumors, monitor blood supply conditions, and assist in biopsy of breast tissue; ophthalmologic sonographers, who focus upon eyes; and vascular and cardiac sonographers, who study the heart and blood vessels.
Difference Between sonography and ultrasonography
The difference between sonography and ultrasonography is negligible. Scientifically, a sonogram is the image that is generated during the process of ultrasonography, the latter of which is a diagnostic imaging technique that utilizes ultrasound to see inside the body.
The ultrasound frequency is above that which is audible to humans—about 20 kHz (kilohertz). Generally, however, both words refer to the actual ultrasound procedure.
Difference between Sonographer and Sonologist
Sonology is, in its most basic sense, the study of sound. In medicine, sonology is used to describe the practice of medical ultrasonography.
When assessing the difference between sonographer and sinologist, it could be said that a sonographer operates the ultrasound equipment for a sonologist who watches the scan and discusses the case, practically, the terms are interchangeable, along with ultrasound technician.
Sonography vs. Ultrasound Tech Salary
As these positions are essentially one and the same, the sonography vs. ultrasound tech salary for both professions is the same. The annual mean salary is around $70,880, or just over $34 per hour, while the median ultrasound tech salary is nearly $69,000, or just over $33 per hour.
How to Become a Diagnostic Medical Sonographer
Similar to training as an ultrasound technician, the procedure for how to become a diagnostic medical sonographer includes formal education from a community college, college, university, vocational school, hospital, or from armed forces service training. Generally, most medical sonographers possess at least an associate's degree. If you decide to pursue formal education, you can earn an associate's or bachelor's degree.
The majority of the 150 accredited programs in diagnostic medical sonographer in the U.S. are two-year associate degrees, and there are a few bachelor programs in this field. There is also the option to obtain a one-year vocational certificate; however, those individuals who obtain the vocational certificate are already employed in the healthcare field and are looking to increase their training to improve their marketability.
Whereas, at the present time, no states require formal certification for medical sonographers, the American Registry for Diagnostic Medical Sonography (ARDMS) provides diagnostic medical sonography certification, and most employers prefer certified sonographers because they know the sonographer will adhere to the industry's best practices and professional standards.
Sonography Education Requirements
The sonography education requirements in order to attend an accredited ultrasound technician program include graduation from high school or having earned a General Equivalency Diploma (GED).
Diagnostic Medical Sonography Certification Equipment
Common ultrasound technician equipment includes:
Blood pressure cuffs, or sphygmomanometers
Positioning and immobilization aids for general radiological use
Medical ultrasound, Doppler, and echo monitors
Medical ultrasound, Doppler, or echo high frequency transducers and accessories
Medical ultrasound, Doppler, pulse echo, or echography units for general diagnostic use such as A-Mode or M-mode ultrasound machines, pulsed-wave Doppler ultrasound units, and two-dimensional Doppler ultrasound equipment
Ultrasound and Sonography Professional Associations
As a professional ultrasound technician or diagnostic medical sonographer, you can choose to seek membership in one or more of the renowned ultrasound and sonography professional associations dedicated to this field. Among these associations are:
American Institute of Ultrasound in Medicine (AIUM)
American Registry of Diagnostic Medical Sonographers (ARDMS)
American Registry of Radiologic Technologists (ARRT)
American society of Echocardiography (ASE)
Commission for the Accreditation of Vascular Laboratories (ICAVL)
Intersocietal Commission for the Accreditation of Echocardiography Laboratories
Joint Review Committee on Education in Diagnostic Medical Sonography
Radiologic Society of North America
Society for Pediatric Radiology
Society for Vascular Ultrasound (SVU)
Society of Diagnostic Medical Sonography
Society of Interventional Radiology
Society of Nuclear Medicine
Society of Radiologists in Ultrasound
Diagnostic Medical Sonography Certification Facts
Ultrasound technicians have among the highest salaries one can earn with just an associate degree.
Ultrasound technology is less invasive, requires no radiation, and is a very powerful diagnostic aid that is being more widely utilized by physicians over x-rays, CT scans, and MRI's.
Ultrasound technicians can always broaden their skills and marketability by taking one-year diagnostic medical sonography certification courses in different specialties
Ultrasound technicians and diagnostic medical sonographers are, essentially, the same position.
Whatever specialty you decide to focus on, the field of ultrasound technology will continue to be a rapidly expanding one, providing many new openings that need to be filled by qualified applicants. This highly competitive industry requires that qualified applicants obtain the best quality education and obtain as many certifications as possible. In as little as two years, you could be well on your way to an exciting, challenging, and lucrative career as an ultrasound technician/diagnostic medical sonographer.