Banking has changed with the times. Today, we have ultra-modern payment and money transfer methods like PayPal, Venmo, Zelle, debit and credit cards with EMV chips, and digital wallets like Apple Pay, Google Pay, and Samsung pay that allow users to transact touch-free.
Despite all these changes, checks are still used. Per Federal Reserve data, Americans cashed an average of 14.7 million checks per day in 2020 totaling $30.8 billion. So if you've received a birthday check from your grandma or a personal check from your side hustle, you aren't the only one.
The good thing is, the Internet and cutting-edge financial technology have made it easier than ever to cash a check through mobile check cashing apps like Ingo Money.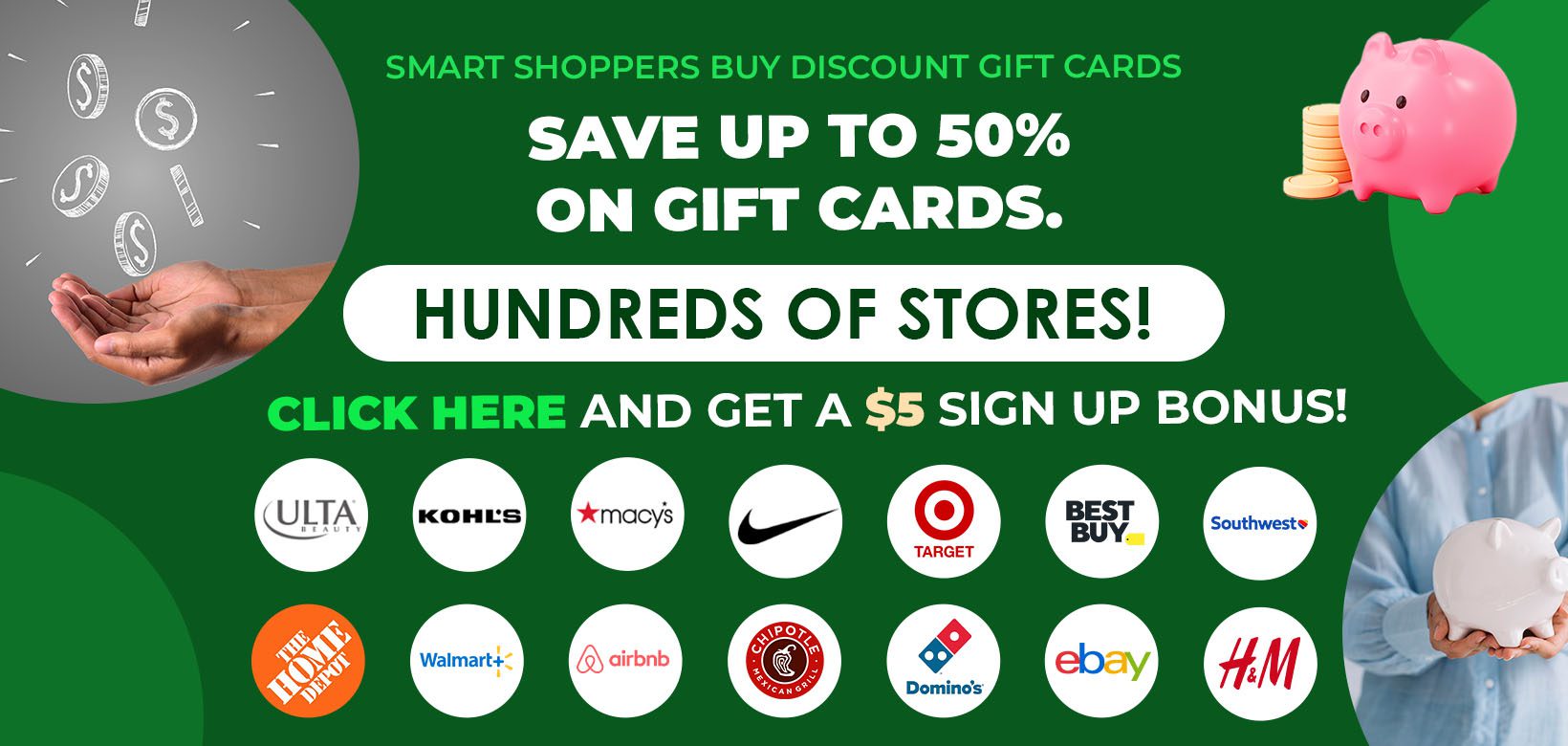 Whether you've received a payroll check, a stimulus check, or a government check, you can cash it quickly and easily on the go using your smartphone's camera and skip an otherwise mandatory trip to the bank.
What Is A Check Cashing App?
A check cashing app is a phone app that allows you to cash checks within minutes using your mobile device. It allows you to cash checks without having to go to a physical location. This can be a convenient option if you don't live near a bank or if the bank doesn't have hours that fit with your schedule.
With a check-cashing app, you can cash checks from any major bank and receive the money in your account immediately. There are a number of different check-cashing apps available, so be sure to choose one that is right for you.
Some apps allow you to cash checks for a fee, while others do not. These apps usually have a flat fee per transaction, and some also offer discounts for users who cash checks more often. Be sure to read the terms and conditions of each app before you decide which one to use.
So how did we get there?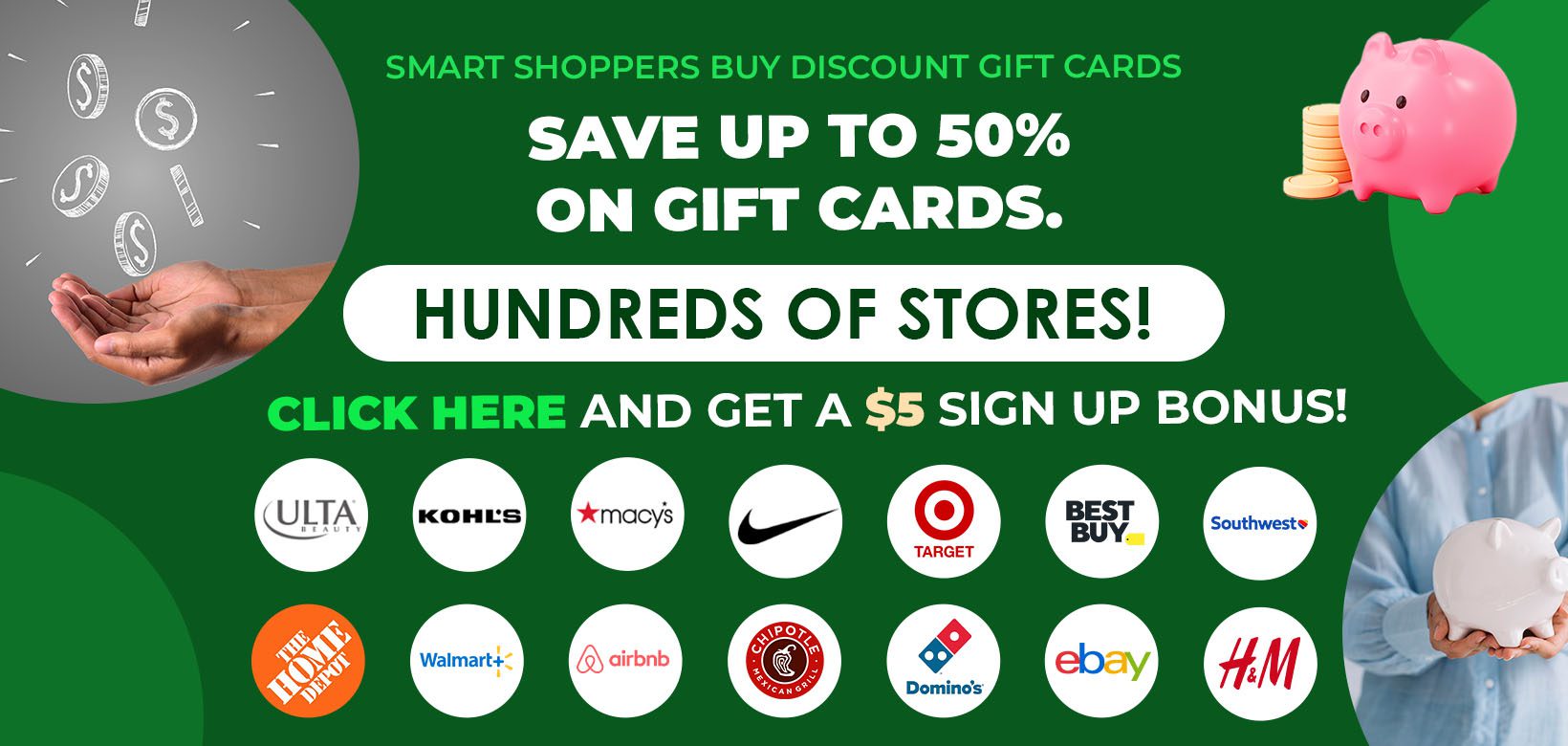 It started with Ingo Money, a popular smartphone app that allows users to cash checks from anywhere without ever going into a bank, credit union, or a 24-hour check-cashing store. Instead, simply snap focused images of the front and back of your check and direct deposit it remotely to your bank account or a prepaid card.
Ingo Money's popularity stems from the convenience it offers customers and its versatility. The app is advanced enough to allow you to deposit checks to a linked bank account, PayPal account debit card, credit card, prepaid card, Amazon gift card, and even withdraw the cash directly from brick-and-mortar MoneyGram money transfer locations.
However, such convenience comes at a price. For example, Ingo Money check deposit fees start at $5 and can go up to 2%-5% of the check's face value, depending on the type of check and amount. That's why many frugal consumers want to find mobile check cashing apps that don't use Ingo for cheaper fees.
It leads us to the big question: Are there other check cashing apps like Ingo?
Short Answer: Luckily, there are Ingo Money alternatives and that charge lower fees. Thus, you can get your hard-earned money more conveniently and less expensively. Top check cashing apps with no Ingo technology include the Check Cashing Store mobile app, your local bank mobile app, AnytimeCheck, Boost Mobile Wallet App, and Netspend.
Your bank's mobile app will likely offer you the most cost-effective online check cashing services when virtually depositing checks directly into your checking account.
The other Ingo Money alternatives are bank independent and allow you to deposit a check either to your bank or a prepaid card. The alternatives come in handy if your bank account offers limited features for users without a bank account(unbanked) or those who want to cash a check without an ID.
Most of them offer free ACH check cashing services for a 10-day waiting period. But if you need your check to clear faster, you'll have to pay an expedited check clearance fee. The expedited fees vary among the different check cashing apps.
Whatever Ingo alternatives you use, the process of mobile check cashing is pretty much the same. Just sign the back of the check, snap pictures of the front and back, and submit to initiate the process.
What Mobile Check Cashing Apps That Don't Use Ingo?
Ingo Money is the leader when it comes to depositing personal checks and other check types online. You can cash checks between $5 and $5,000 with fees ranging from $5 to 2%-5% depending on the check amount and type. Cashed checks can be loaded onto your linked bank account, prepaid cards, gift cards, debit cards, Reliacard balance, credit cards, or participating MoneyGram outlets.
However, Ingo Money won't work for everyone, mainly due to high fees. If you want the entire check amount in your pocket, explore the following Ingo Money alternatives:
1. The Check Cashing Store
The Check Cashing Store has over 800 stores across the US. The money services offered at The Check Cashing Store include:
Check Cashing – Payroll, government, personal checks, small business, insurance, money orders, stimulus
Loans – Online and in-store
Western Union – Send money overseas
Money Orders – Fill out money orders for up to $500 with 69 cent fee
Prepaid Cards – Reloadable and ready to use
The Check Cashing Store App is among the top mobile check cashing apps that don't use Ingo.
However, unlike other Ingo alternatives that operate in the cloud, The Check Cashing Store has many physical locations that you can visit if you have trouble using the app.
Plus, the app allows you to find check cashing stores near me open now.
You'll get a speedy check cashing service, which is good for transferring check funds to a prepaid card for the unbanked population.
How does The Check Cashing Store app work?
To cash a check with the Check Cashing Store App, simply hover your smartphone's camera over it, take a picture and upload it. All checks can be loaded directly to a linked bank account, select credit cards, or a prepaid card. Momentum Prepaid Debit Card users can view their transaction history and track spending habits within the app. You can see your automatic transactions like your monthly gym membership or massage subscription deals.
Fees: Though the Check Cashing Store doesn't provide a fee schedule on their website for mobile check cashing through the app, fees are comparable to Ingo Money charges. Depending on the check amount and type, you can expect to pay a fee of $5, or even up to 10% of the total check amount.
If you choose to use the Check Cashing Store app, keep an eye out on the fees charged and see how they stack up against fees charged by other check cashing apps.
Download The Check Cashing Store app as an Ingo alternative.
2. Local Bank Mobile App
Top banks like Well Fargo, Bank of America, and Chase Bank offer banking apps that allow users to deposit checks remotely through mobile check cashing.
The benefit of using your bank's mobile check cashing app is that it's more likely to come with other features that allow you to manage your account. But, again, a bank is always the cheapest checking cashing place because you'll pay the lowest fees using your own bank's app.
In most cases, you won't pay any direct deposit fees going with your own bank. That's because the app connects you directly to your checking account and cuts out any third parties.
The downside is you're tied to your bank via the app and can't be used across institutions. So if your bank offers limited features or the app doesn't work well, you'll be stuck with it. However, you can use any other bank independent Ingo alternative listed here or switch to an institution with a better bank app.
List of top banking apps that offer mobile check cashing include:
Fees: Different banks will charge different fees. Some institutions offer free mobile check cashing, while others will charge low fees.
Find a check cashing location near me here with a mobile bank app.
3. AnytimeCheck
AnytimeCheck is an excellent alternative to Ingo Money for users who send or receive several check payments. The mobile app enables users to write or cash checks on mobile, web, or the phone on a subscription basis.
Thus, fees for the combined check writing and check depositing service are tiered based on the number of checks you send or receive per month.
For instance, you can purchase a $20 package to send or receive ten checks or a $100 package to send or receive up to 75 checks. Send-and-receive bulk packages are also available at a lower per-check price.
Fees are billed month-to-month unless you cancel your subscription. If you ever exceed your monthly check-cashing limit, you'll be upgraded to the next level to accommodate your increased volume. You can also downgrade if your check volume decreases.
Check funds can be deposited directly into a linked US bank account and also international check processing services.
How Does AnytimeCheck App Work?
The video takes you through a step-by-step process on how to use the AnytimeCheck app.
When is the AnytimeCheck ACH Deposit Time?
AnytimeCheck ACH transfers may take 1-5 days to clear and be credited to your account. That's because they're batched around midnight and require bank holds before the funds are released.
Fees: The AnytimeCheck fees range from $19.99 per month for a basic plan to $99.99 per month for a premium subscription plan.
4. Boost Mobile Wallet App
If you carry a prepaid Visa or Mastercard, the Boost Mobile Wallet App can help you conveniently keep track of your spending and cover purchases without the need to carry the plastic. It's even better for the unbanked individuals who want to cash a check without a bank account or freelancers and gig economy workers with online jobs who receive several checks per month.
Money is loaded directly to your prepaid Mastercard, so you don't have to visit the bank. Once you snap and submit photos of the check, the money will be accessible within minutes. It's a speedy check cashing option that doesn't require waiting.
You can also use the app to pay bills to more than 3,500 accounts payable, like ADT, AT&T Uverse customers, or Comcast bills. The app also can add money to a family or friend's account, but you cannot transfer your balance to another account.
Boost Mobile Wallet works on a subscription basis, with fees starting at $1.95 per month. Certain deposits cost additional fees, and you may need to pay extra for other services like card replacement.
How Does Boost Mobile Wallet Check Cashing App Work?
The Boost Mobile Wallet check cashing app works pretty much like other banking apps.
Follow these steps to cash checks remotely with the app:
Sign in: Log in to your Boost Mobile Wallet.
Select Boost Mobile Wallet Card: Tap the Menu and then the Boost Mobile Wallet Card link.
Choose Deposit check: Tap Load in the bottom navigation bar and choose Deposit Check.
Take a photo: Use your smartphone's camera to take a photo of the check and enter the dollar amount.
Select processing timeline: Select the timeline within which you'd like your funds deposited: In minutes for a fee or in 10 Days for free.
Confirm: Confirm the transaction and wait for approval. All checks are subject to review before approval.
Fees: The monthly account fee at Boost Mobile is $9.95 per month without a qualifying deposit and $1.95 per month with a qualifying deposit. There's a minimum of $5 check cashing fee, or 2%-5% depending on the check type and check's face value.
How to Set Up Direct Deposit with Boost Mobile?
Direct deposits provide a great alternative to check to cash. Instead of receiving a paper check from your employer, money is transferred directly from the payer's account to your bank account. Thus, you can access your money faster without the hassle of bank or mobile check deposits.
Follow these steps to set up direct deposit with Boost Mobile:
Confirm that your employer offers direct deposits
Make sure that your Boost Visa or Boost Mastercard is active
Provide your Boost Mastercard or Boost Visa account and routing number to your employer's payroll department or benefits provider.
You're done! Your employer will set up direct deposits, and you'll receive your pay or benefits directly to your Boost Mobile accounts. Make sure that the direct deposit amount you've selected doesn't exceed the allowable balance limit per your Boost Visa or Mastercard agreement.
Where to Find the Boost Mobile Wallet Routing Number?
You'll find your Boost Mobile Wallet ABA routing number printed on the piece of paper that was mailed with your card or under Account Numbers in the app. Follow these steps:
Login into the Boost Mobile App
Tap the Menu icon and select Boost Mobile Wallet Card
In the Navigation Bar, press More
Then select See Account Numbers to view the routing number and account number.
5. Netspend
Netspend allows direct deposit for employee paychecks, tax refunds, pensions, railroad retirement benefits, state employment benefits, government disability benefits, workers compensation, veterans' benefits, supplemental security income, and social security benefits.
One advantage of using a Netspend account is that direct deposit times hit two days earlier than the expected date. The app also deposits personal checks and small business customer checks into your Netspend prepaid card with your mobile phone.
Once the money is in your Netspend account, you can monitor transactions or transfer funds to other Netspend users.
How Does the Netspend Check Cashing App Work?
Netspend works online through the Online Account Center, your smartphone with the Mobile App, and your wallet through the Netspend Visa or Mastercard Prepaid Card.
Here's how Netspend works to manage your finances:
Add money – You can add money into your Netspend account through direct deposit, cash at a Reload Location, or paper checks with the Mobile Check Load feature.
Pay Bills or Go Shopping – Once the money is in your Netspend account, you can enjoy the freedom of shopping and paying bills from your mobile phone. You can also withdraw cash at ATMs that dispense $1 to $100 bills, get cash back at the register, or send money directly to other Netspend users.
Manage your account – Netspend gives you total control over your finances via the mobile app or the Online Account Center to track transactions.
You can even sign up for Anytime Alerts to get text message alerts for major account activities.
Netspend can give a Purchase Cushion of up to $10 if your account is overdrawn, which saves you unwanted fees.
Fee: Netspend charges a minimum mobile check deposit fee of $5 or 2%- 5% of the check's face value. 
Factors To Consider When Choosing A Check Cashing App
When you need to cash a check, there are many options. You can go to your bank, an ATM, or a check-cashing store. With the popularity of smartphones and apps, you may also want to consider using a check cashing app. Here are some factors to consider:
The Fees: The first thing to consider is the fees. Most check-cashing apps charge a fee, although the amount varies from app to app. Some apps may also charge a fee for depositing or withdrawing money. Be sure to read the fine print and understand all of the fees involved before choosing an app.
Ease of Use: Another thing to consider is how easy the app is to use. Some apps are more user-friendly than others, so choose one that is easy to navigate and has a simple layout.
The Features: Some apps offer more features than others. For example, you can deposit checks remotely, track your account balance or check your transaction history.
The Reputation: Do your research and read reviews before choosing an app. Choose an app that has a good reputation and is trusted by users.
Security: Be sure to choose an app that has a good reputation for security and that uses encryption technology to protect your information.
Customer Service: It's important to have a good customer service department to turn to for help if you have a problem cashing your check. Be sure to choose an app that has a good reputation for customer service.
How does the IngoMoney App work?
Ingo Money is an advanced check cashing app that allows users to deposit personal checks and other check types any time and from anywhere. You only need to snap pictures of the front and back of the check and upload the photos to initiate the process.
You can transfer funds to a linked bank account, prepaid debit cards, PayPal account, Amazon gift cards, and participating MoneyGram locations, making it the most versatile check cashing app.
The minimum check limit is $5, while the maximum is $5,000. Fees vary depending on the type of check and the amount, but you can expect to pay a minimum of $5 or 2% to 5% of the check's face value.
What Other Check Cashing Apps Use Ingo?
There are several other apps like Ingo Money that use Ingo's technology, including:
ACE Mobile Loads
Ace Mobile Loads use Ingo Money technology and allow users to deposit checks and load funds directly onto an Ace Elite Prepaid Debit Card. The app charges the same fees as Ingo Money, but you can opt for a free ACH transfer with a 10-day waiting period.
Brink's Money Prepaid
The Brinks Money Prepaid mobile check deposit app uses Ingo Money's image capture technology. It allows users to cash checks remotely and load the funds onto the Brink's Prepaid MasterCard.
The app also allows you to transfer money to and from a savings account or send money to other users. Fees range based on the chosen plan. For example, you can choose the Pay-As-You-Go Plan, the Monthly Plan, or the Preferred Plan.
The Brinks prepaid card is free and has no fee for online account-to-account transfers. But, you'll be charged $4.95 with the help of a live customer service agent.
Some Bank's Apps
Some local banks and other digital banking apps also use Ingo Money's technology. Other apps that support mobile check cashing include Waleteros and PayPal.
Are There 24-Hour Check Cashing Places Near Me?
Yes, you can find 24-hour check-cashing places nearby. A 24-hour place comes in handy when you want to cash a check at odd hours when banks are closed. Also, mobile check cashing won't work for everyone. It may not be an option for those who don't get free Internet or low-cost Internet at home or own a non-smartphone.
Check-cashing stores sell money orders for up to $1,000, issue loans, perform title transfers when buying a car, Coinstar alternatives, money transfers, offer notary services on Sunday, sell prepaid debit cards, sell bulk postage stamps for postcards, lottery tickets, send cheap faxes, tax services, bill pay, make black and white photocopies, and more.
How Does Walmart Check Cashing Work?
Walmart offers mobile check cashing services via the Walmart app on Android and iOS devices. Once you have the app, you can cash checks remotely via the app and load funds onto your Walmart MoneyCard or withdraw cash directly at participating Walmart stores. Fees will vary by location.
See our guide on the Walmart check cashing and money order policy.
Why Won't Ingo Cash My Check?
There are a few reasons why Ingo Money won't cash your checks, including:
Endorsement omission: If your check is not correctly endorsed and signed on the back, Ingo Money won't cash it.
Low check amount: The minimum cashable check is $5. Ingo will reject any check less than $5.
High check amount: The maximum cashable check with Ingo Money is $5,000. Any check above the maximum limit won't be processed.
Unsupported check: Starter checks or credit card checks aren't supported for deposit. The app won't cash your check if it's under the "unsupported" category. Again, Ingo won't cash your check if you've reached your deposit limit within a specified period.
Check Cashing Apps Summary
Checks are still mainstream payment options. The good thing is that modern fintech has apps allowing users to cash checks on the go without the need to visit banks, credit unions, or 24-hour check-cashing stores.
Other check cashing apps like Ingo Money, including Ace Mobile Loads, Brink's Money Prepaid, use the backend technology to allow you to deposit checks to prepaid cards.
That's a huge step! After all, people work hard for their money, so it's good that they receive it conveniently, quickly, and with minimal to no fees.
Ingo is the leader in mobile check cashing. It allows users to transfer check funds to multiple cards and linked accounts, but there are Ingo Money alternatives.
The cheapest online check cashing option will be your bank's mobile app. It comes with additional account management features, but it's tied to your bank and may have limited features.
In that case, you may want to explore other bank-independent Ingo Money alternatives like Netspend, Boost Mobile Wallet App, AnytimeCheck, and the Check Cashing Store App. PayPal, Walmart App, Lodefast Check Cashing App, and Waleteros are also top Ingo alternatives to consider.