I'm always looking for the cheapest place to buy meat near me since it's the most expensive food group in my shopping cart. It's a huge chunk of most weekly grocery budgets. The average American ate over 222 pounds of red meat and poultry in 2018.
As of 2018, according to the Bureau of Labor Statistics, we spent an average of $4,464 per household for food. If you include eating out, we spend over $7,900 annually. Other than housing, food is the most significant expense for most people. Meat is not cheap because raising the animals takes water, food, and a lot of space.

We don't want you settling for cheap cuts of meat that are fatty to save money when shopping for the cheapest meat to buy at the grocery store. We want to help you find the best and cheap meat deals nearby.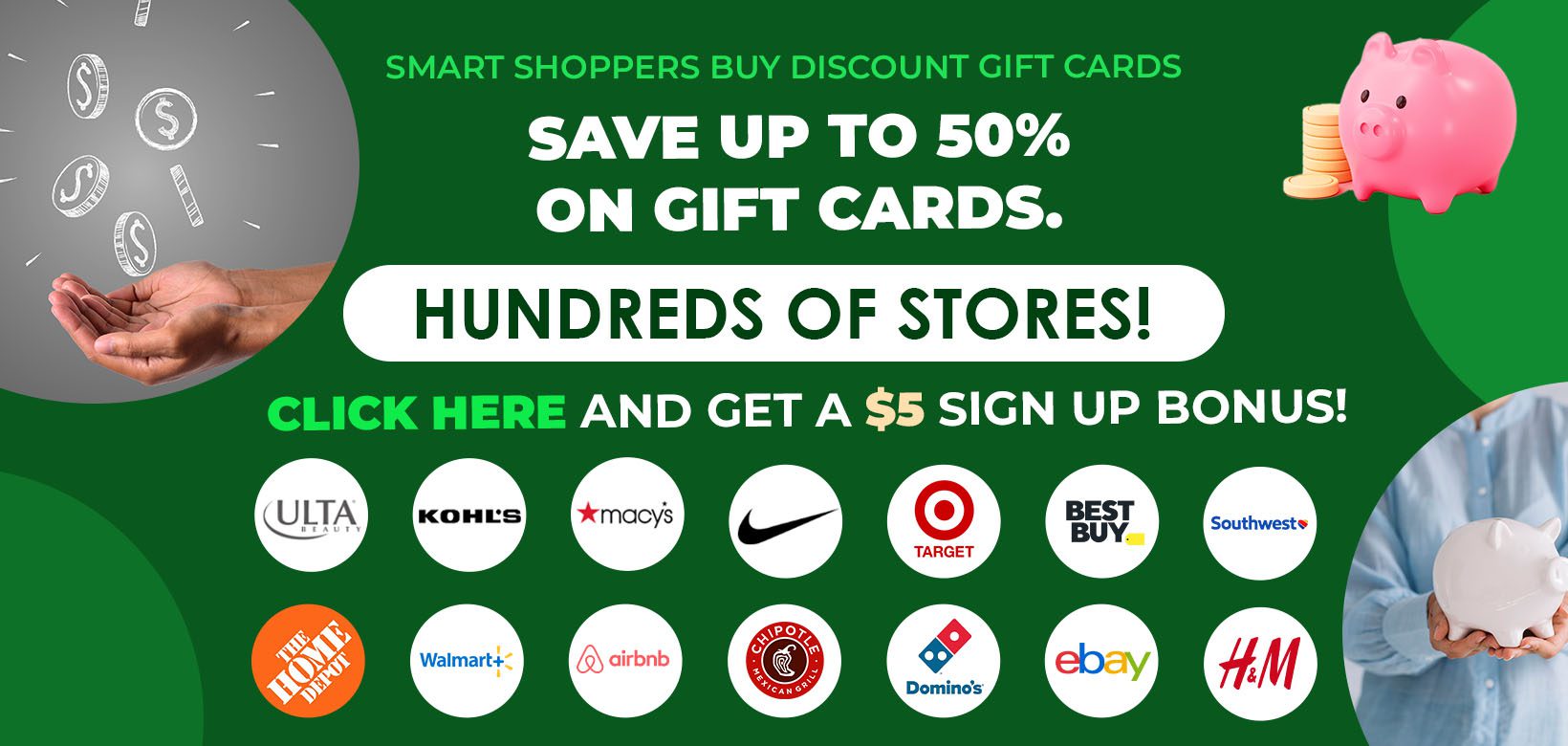 The 18 strategies below can save you thousands of dollars.
1. Meat Coupons
Many of the meat manufacturers have printable coupons on their websites that rotate regularly.
Here's a list of meat manufacturers that offer printable coupons and promotions on their website:
Applegate Coupons: Sells no antibiotic, humanly raised, no GMO ingredients, and 100% beef grass-fed meats. Products include natural and organic bacon, hotdogs, deli meats, sausages, cheese, and frozen food. Select Applegate coupons to print or email here.
Jennie-O: Sells bacon, brats, burgers, deli & slices, ground turkey, hot dogs, meatballs, turkey breast, wings, and whole turkey. Click here to find available Jennie-O printable coupons.
Johnsonville: Sells a variety of sausages and brats. Click here for recipes and exclusive content.
Hormel Coupons: Hormel sells Spam, sausage, brats, hotdogs, bacon, ham, deli meats, pork, turkey, beef, chicken, and more. Click here to get printable Hormel coupons.
Perdue Coupons: Sells beef tongue, filet mignon, Italian sausage, oxtail, chicken, organic chicken, pork, bacon, ribeye, New York strip steak, bratwurst, Canadian bacon, pulled pork, and more. Find Perdue promotions here by signing up for the email list.
Sara Lee: Sells deli meats include roast beef, chicken breast, ham, turkey breast, and low-sodium deli meats. Find Sara Lee deli coupons, promotions, and recipes here.
Cartwheel Deals at Target
Download the Target app to see weekly offers from their Cartwheel offers. You can potentially buy some cheap meat using the app. You can add a Target Cartwheel meat coupon on top of products already on sale.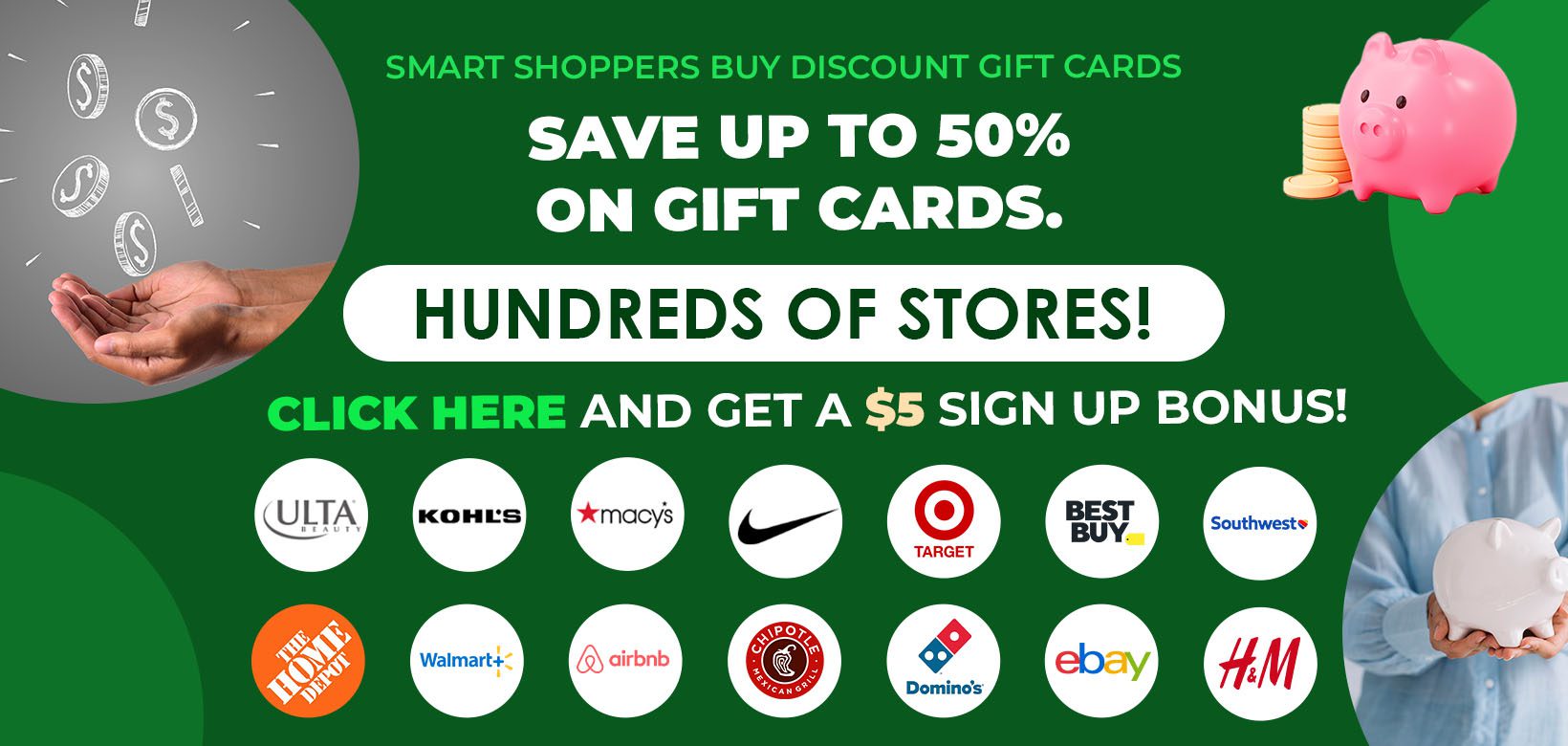 Click here to download the Target Cartwheel app from Apple App Store or Google Play.
2. Shop at Ethnic Supermarket
Many ethnic grocery stores nearby sell vegetables, fruits, and meats cheaper than large national chains. National grocery chains tend to sell more meat packages, while at ethnic stores, you'll buy from the butcher by the pound or quantity. The butcher behind the glass will then wrap and package your purchase.
A large chain signs a long-term contract with a supplier, so they have consistent products delivered all months of the year, but it comes at a cost, literally. An international grocery store can be a better place to buy meat nearby if you can be a little flexible with variety but can be much cheaper per pound.
My local ethnic grocery store consistently has cheap deli meat throughout the year. They offer ham turkey, chicken, and organic meat at everyday low prices. The only time my national grocer is competitive is when they are running sales in the deli.
3. Buy Wholesale Meat
Buy wholesale meat in larger quantities to save money. Most people buy in bulk to either get a discount on meat prices or to know exactly where it came from. There is value to many in sourcing and supporting local farmers near your location.
Wholesale Meat Suppliers Near Me
Input your zip code in the "Meats Directory" to find wholesale meat companies nearby. Find the best place to buy meat in bulk bundles based on their location, prices, sustainability, website, hours, convenience, and appropriate packages and bundles. Buying bulk meat packages will vary based on the cuts and types of protein.
How many people can a cow feed?
A cow weighing 1,000 pounds will yield about 430 pounds of edible meat. If everyone eats a half-pound each, that's 860 servings. If a family of four buys a quarter cow and eats a half-pound of meat four nights a week, that will feed them for about 13 weeks or three months.
See the pictures on how much room is required in a freezer for a cow here.
Reasons not to buy wholesale meat
Here are four reasons not to buy meat in bulk:
Not enough freezer space – Even finding space for a quarter-cow in your freezer can be difficult. If you don't have enough freezer space, then consider buying a used freezer on Craigslist or a big sale at your local appliance store.
Upfront Cost – You will be paying 3-12 months in advance to buy wholesale meat in bulk. It's a sizeable one-time upfront payment. I've read that some homeowners itemize the purchase on their insurance policy. If your power goes out, either connect your freezer to a generator or buy some coolers with ice and start devouring the bulk meat quickly. Invite lots of friends over for an impromptu barbeque.
Unchosen Variety – Buying meat in bulk will bring you an assortment of different cuts. You will receive a variety from lean to fatty to tough cuts of meat, which are ideal for slow cooking or smoking. If you only want filet or chops, then you'll be disappointed, or you'll need to break out your cookbook.
Variable Pricing – Much of wholesale meat prices are based on the weight of the animal. You may not know your exact price until it's ready to ship because each animal and each cut will vary.
Types of cuts from bulk meat packages
When buying a cow, you can expect the following cuts of meat in the package:
Beef shank
Brisket
Burger patties
Ground beef
Roasts including rump and chuck
Short ribs
Steaks: blade, cube, filet, flank, hanger, ribeye, sirloin, skirt, and T-bone
Stew meat
When pork, you can expect the following cuts of meat in the package:
Baby back ribs
Bacon
Ham
Pork including belly, chops, cutlets, tenderloin
Roasts
Sausage
Spare ribs
4. Buy Meat From Local Farmers
Buying meat from local farmers directly can be cheaper. You can buy an entire pig, cow, turkey, pig, or an exotic animal for meat.
The upfront cost to buy meat in bundles from local farmers costs more than buying a few pounds each week from the grocery store. For many people, it will come down to cash flow and the minimum bundle size required from the local farmer.
Here's a guide from Kendra Less on how to buy grass-fed beef meat nearby. She explains the following:
Visiting the local farm
How to buy a cow for meat
Difference between hanging weight vs. processing meat
Price to buy cow meat
How many pounds is received to be eaten
Different types of meat cuts
How many cuts received
Buying from a grass-fed beef farm will likely cost more for higher quality meat, but will still save you hundreds of dollars per year. Grass-fed beef, in many cases, will also be organic.
Buying grass-fed beef may not be for everyone's taste. Most Americans are used to the taste of corn-fed beef. Grass-fed has a more gamey taste and texture that's described as more mineral-heavy, fishy, or grassy.
Grass-fed beef for sale near me
Here is a directory of over 1,400 farms listed by state. You can find grass-fed beef companies that sell beef, chicken, ducks, elk, goat, pork, rabbit, turkeys, veal, venison, yak, and more.
Additional questions to ask before buying farm meat nearby:
Can you visit the farm and pick the animal?
Do they offer organic grass-fed meat delivery?
Can they find customers to split the cow with you, or do you need to find friends?
Can you request specific cuts?
Always call first for hours and any particular questions before buying farm meat near your location.
5. Exotic Meats For Sale
Grocery stores, food trucks, and restaurants are trending toward gourmet food. Butchers and ethnic grocery stores are the best places to buy exotic meats. Many exotic types of meat surprisingly have more protein, lower fat, flavorful, and tasty. While some exotic meats listed like camel, llama, and kangaroo are imported, many are raised in the US like an alligator, wild boar, and yak.
Because exotic meats are unusual, sometimes they sit in the grocery or butcher cooler longer than beef and chicken. You can take advantage of it and buy exotic meats for sale.
For example, a year ago, I was shopping at my local Costco and saw they were selling organic bison for 25% off its regular price. It was cheaper than all the ground beef in the cooler because it was expiring in a few days. I bought 10 pounds of bison meat and put it immediately in my freezer.
Exotic meats list
The list of exotic meat may sound strange in the US, but internationally, it is just referred to as "meat."
Alpaca – Is relatively new and catching on in the food world as an alternative to beef. Alpaca meat is tender, lean, high in protein, half the saturated fat of beef, slightly salty, and the lowest level of cholesterol of any real meat nutrition.
Antelope – Is an alternative to venison as it's similar in texture and flavor. Antelope meat has two-thirds fewer calories than beef but tastes similar. It's mild-tasting, coarse in texture and sweet.
Alligator – Tastes similar to quail with a firm texture and mild flavor. Alligator meat comes from the body, white tail, or dark tail. The while tail is like veal and is tender, and the dark tail is tough. The body is like pork shoulder with it being a little tough, pink, and strong in flavor. Depending on the preparation, it can taste a little fishy. Alligator meat has low fat and high protein.
Buffalo – Considered a healthier beef alternative. Buffalo vs. beef is lower in calories, cholesterol, fat, slightly sweet, lighter in flavor, and more tender. Bison meat has fewer calories than beef, pork, skinless chicken, turkey, and even select fish. It does not taste gamey nor leaves an after taste like some other exotic meats.
Camel – Depending on the cut of the meat, many think it has a taste between beef and lamb. It generally doesn't taste gamey unless it's old camel meat.
Crocodile – Like fish, crocodile meat is flaky and pulls apart with a fork easily. It has a firm texture with a mild flavor.
Duck – It's like chicken but more tender and juicier due to a higher level of fat. It's full of nutrients and flavorful. The thick skin is considered a delicacy to many because it becomes quite crispy when appropriately cooked.
Elk – It's a beef alternative with a little added flavor. Elk meat will rarely ever taste gamey, especially if it's farm-raised. Ground elk has significantly less fat than beef and about half the calories.
EMU – Similar to lean beef in terms of texture and taste, although it's a bird. Emu meat has fewer calories, fat, and cholesterol.
Frog – Most people agree that frog legs taste like chicken due to their mild flavor and similar chicken wing texture. Frog leg meat benefits include rich in omega-e fatty acids, potassium protein, iron, and vitamin A. Unfortunately, they are also high in cholesterol.
Goat – Lower in fat and cholesterol compared to beef, pork, and chicken, but similar in protein. Goat meat tastes similar to lamb and is considered red meat with mild flavor and tenderness.
Lamb – It's a sheep that's less than one-year-old. Lamb meat has a fattier flavor and tender texture that's between chicken and beef.
Llama – Has a flavor that falls between lamb and beef. Llama meat is low in cholesterol but high in protein.
Kangaroo – It tends to be gamey meat with a strong beef flavor. Kangaroo meat tastes like a combination of buffalo and venison. The red meat has less than 2% fat, high in protein, minerals, vitamin B, iron, and omega 3 and 6 fats.
Moose –Moose meat is very lean and similar to venison. You must be careful about overcooking very lean proteins. It's gamey meat and very dense. Moose is healthier than steak because it has low sodium.
Ostrich – Tastes similar to prime beef and is very red like venison. Ostrich meat is low in calories, cholesterol, and fat, but extremely high in protein and iron. It has fewer fat grams than skinless turkey or white meat chicken breast.
Oxtail – Is the tail of a cow with a strong beef flavor. Oxtail meat has a lot of muscular connective tissue that requires slow and long cooking to enjoy the best texture and flavor. The oxtail helps create a luxurious stock due to its extra fat and gelatin that tastes like beef.
Pheasant – Alternative to chicken but tastes gamey. Pheasant meat can be bland and dry if not cooked properly. It has lower total fat, cholesterol, and saturated fat than chicken and turkey.
Quail – It is similar looking to a chicken in terms of color and bone structure, protein, and fat count, but a more gamey and four times more vitamin C. Quail meat has a flavor taste between chicken and duck.
Rabbit – Tastes somewhat like chicken but with an earthy and meaty flavor. Rabbit meat has the lowest percentage of fat and calories per pound, but the highest percentage of protein compared to chicken, pork, turkey, beef, and veal. Many people refer to a rabbit as some of the best wild game meat.
Squab – Compared to chicken, it's more tender and moist. Squab meat is considered a delicacy and has little bird meat per bird.
Venison – It tastes similar to beef but richer and can leave an earthy gamey flavor. Deer meat is 50% leaner than beef and can sometimes be a little tough.
Wild boar – Tastes between beef and pork with delicious juices. Wild Boar tastes nutty and rich with healthy iron content and protein.
Yak – Many consider it a bison alternative but better. Yak meat has half as much fat as skinless chicken breasts and twice as much protein. The red meat tastes sweet and juicy.
6. Compare Weekly Grocery Ads
Weekly grocery sales reset every Wednesday. The ads will arrive in your mailbox either on Tuesday or Wednesday. An alternative is to visit all your local grocery store websites and view the weekly ad or sign-up for their weekly sales.
Review the weekly sales to find the cheapest meat to buy at the grocery store. I buy meat for the week based on what's on sale. Some weeks we have skirt steak for $4.99 a pound while other weeks chicken breasts for 99 cents a pound. When I see chicken under a dollar, I load up and freeze about 20 pounds at a time.
Personally, when I get home, I trim the fat off the chicken breasts, separate, and pre-package them in Ziplock bags. I'll pull 1-2 Ziplock bundles from my freezer when I need to defrost for dinner. It's much easier to separate the fresh chicken meat ahead of time before it all freezes into one big clump on the Styrofoam tray.
The place to buy the cheapest meat near me is either a large ethnic grocery store or Aldi.
How is Aldi so cheap?
Less SKU selection – Offer less than 1,000 core products and better buying power on those limited items.
Pay for cart – They don't have to pay for an employee to gather all the carts in the parking lot since customers have to pay for each cart and get their deposit back upon return. It's a cart rental system that works for Aldi and reduces overhead costs.
Reduced employee cost – With fewer products to restock and with customers returning their own carts, each store needs to pay for fewer employees.
Customers bring their own bag – The cashier doesn't ask each shopper, "Paper or plastic?" Aldi customers bring their own bags when shopping for groceries. They now offer an option to buy bags at checkout, for people like me who underestimate their shopping needs. Shoppers can purchase paper, plastic, or reusable bags at the checkout from 8 cents to under $2. Sometimes I'll grab a free empty food box from the display when I underestimate my shopping needs.
Minimal décor – Each store has basic walls, floors, and shelves to keep prices low.
Limited advertising – Aldi sends out a weekly grocery ad and does limited television promotion. Its advertising is minimal compared to many national grocery store competitors.
Reduced hours – Most Aldi locations are open 11 hours or less, which keeps expenses lower. Most comparable grocery stores are open 18 to 24 hours.
7. Meat Portion Per Person
The cheapest groceries to buy will never include meat, but most people eat it daily. According to the U.S. Department of Agriculture, the average American consumed over 222 pounds of poultry and red meat in 2018.
American portion sizes continue to grow. Since 1985, the average American adult consumes about 300 more calories per day.
American's eat and buy more meat per person than any other country worldwide. Even though the United States has only the third-largest population in the world, American portion sizes are the largest.
A survey done by OnePoll, on behalf of Bosch, says the average American throws out an average of $53.81 worth of food waste per week. That's over $2,700 per year! 43% of spoiled food is meat. That's over $1,200 of spoiled meat wasted per person.
73% of respondents felt guilty about food waste.
No food waste and proper portion sizes per person will save more at the grocery store. The cheapest way to buy meat is by not wasting it.
There is no correct amount of meat to serve per person because it is based on the age, gender, and appetite of each individual. The general rule of thumb is less than a half-pound (eight ounces) per person. You may want to target over a half-pound for a person with a bigger appetite. The meat portion sizes for kids will be well-under a half-pound and also for people who don't eat leftovers.
Hand Portion Guide
Here's an infographic from VeryWellFit using hand guides to portion control for a quick reference.
If you are buying meat in bulk or from a local farmer, try to portion it out ahead of time. Ask the farmer to make smaller meat portions per person vs. the typical large American portions.
8. Cheap Filling Foods
The cheapest meat to buy at a grocery store is a substitute. A meat alternative, like a vegetable, cannot take its place but can be a more affordable and filling food on your plate. To save money on groceries, eat smaller portions of meat, and increase some healthy and filling foods.
9 Meat alternatives
Potatoes
Beans
Beets
Tofu
Mushrooms – Portobello mushrooms are meaty
Lentils
Cauliflower
Eggplant
Sweet potatoes
Here's a recipe link to Pinterest for filling meals made without meat.
You can make very filling meals with a smaller portion of meat per person while substituting cheap filling foods. Increase the number of vegetables and other ingredients to compliment the dish is the cheapest way to buy groceries.
This method helps you buy groceries and stay on a healthier budget.
9. Inexpensive Type Of Cuts Of Meat
To save money at the grocery store, you'll want to try cheaper cuts of meat. Find a trusting and knowledgeable butcher to recommend affordable cuts. Here are eight cheap cuts of meat from your butcher:
Whole chicken – A whole chicken is much cheaper than buying pre-cut chicken like skinless, boneless, or prepared. Also, bone-in chicken thighs and legs are cheap cuts of poultry. Here's a video on how to cut a chicken into eight pieces in less than a minute.
Hamburger meat – Hamburgers have become extremely popular over the last decade at home and restaurants. It's much cheaper to make your own burger patties vs. buying pre-made patties at the grocery store or butcher. Burger meat will cost less when there is more fat. A 70 percent lean ground beef to 30 percent fat burger will have tons of flavor. But, many chefs prefer 80 percent and 20 percent for a slightly healthier burger, but still tasty and juicy. Even Bobby Flay recommends a ratio of 80-to-20 meat to fat ratio to make the perfect burger.
Ribs – Pork and beef rib meat is perfect for slow and low cooking to bring out the flavor. It's a fatty cut of meat which makes it moist. Ribs are less expensive because it's a bone-in meat cut, and the fat is a large portion of the weight. You can expect some fat but don't want to overpay for excess fat on your rib meat.
Flank, hanger, and skirt steak – The three are inexpensive steak cuts that many butchers ground up into hamburger. The flank steak is a cut from the lower chest or abdominal muscle of a cow. Because they are tougher cuts of beef, most chefs prefer to marinate them to break up the fibers. Once marinated for a while, then you'll grill and slice it thin. Skirt steak tends to go on sale around Cinco De Mayo to include in tacos and fajitas. It's the best cut of meat for fajitas.
Turkey – Other than Thanksgiving, most people don't consider buying it. A turkey is one of the cheapest white meats in the cooler. Like a whole chicken, you'll want to follow this link on how to break down a whole turkey.
Chuck steaks – A chuck steak is an alternative to more expensive steaks like a New York strip or porterhouse. You'll want to marinate the chuck since it's not as tender as alternative cuts of meat. It's a tender cut at medium rare, but it's a tough cut of meat if you like your meat cooked well done. You'll want to find something else if you don't like your meat closer to rare.
Beef brisket – It's one of the cheapest cuts of beef to buy. The price is somewhat misleading because the beef brisket loses about half its weight by the time it's done cooking. The brisket is one of the fattiest cuts of beef. The thick layer of fat brings flavor and melts away during the slow cook. Brisket is one of the best cuts of meat to smoke.
Pork shoulder – It's one of the cheapest cuts of a pig. Pork shoulder meat is recommended to either slowly roast or smoke the meat at a low temperature over several hours. It's a terrific cut for barbequed pulled pork.
Most of these are braising and roasting meats that aren't meant to be quick grilling and cook cuts.
Meat Alternatives
List of alternative cheaper cuts of meat to buy from your butcher:
Ribeye steak alternative is chuck eye
Skirt steak alternative is beef flanken
Flank steak alternative is sierra or merlot steak
Boneless short ribs alternative is country-style ribs
Pork rib chops alternative is pork top sirloin
Lamb rib chops alternative is shoulder or blade chop
Leg of lamb alternative is sirloin roast
Lamb shank alternative is lamb neck
10. Plant-Based Meat Substitutes
Plant-based meat alternatives grabbed the attention of the public during COVID-19.
Beef prices skyrocketed over 40% in just a month at grocers nationally. The wholesale price of a USDA Choice Box of beef went from $2.05 a pound to $4.10 in a month to your butcher. Even with price inflation, major grocers struggled to keep beef and poultry in-stock because the processing plants were shutting down and liming production. Costco temporarily put a limit of three packages of beef, pork, and poultry for its wholesale members.
Starting in the summer of 2020, Beyond Meat began offering discounts on plant-based meat and large value packs to some U.S. retailers to grab market share. The price gap has and is narrowing between plant-based meat and beef.
Some people believe plant-based meat will ultimately be cheaper than conventional meat.
It seems to be happening even faster than some predicted.
The two leaders in plant-based meat substitutes are Impossible Burger and Beyond Burger. Read the Epicurious review of the best plant-based burgers you can buy at your local retail store or grocer.
According to a Harvard Study, plant-based burgers are a good source of vitamins, protein, and minerals. Unfortunately, plant-based burgers have comparable saturated fat like 85% lean ground beef meat, and much higher than ground turkey.
Check your local grocery store for the current price of plant-based meat substitutes. Over time, the cheapest places to buy meat may be in the plant-based section of the grocers' cooler.
11. Discount Meat Market – Expiring Soon
Ask for a discount if you see the meat is expiring soon. The grocery store meat will be worth zero if it expires before it's sold. The grocer or butcher should discount the meat vs. getting paid nothing.
Always buy meat before the sell-by date. Avoid it if you see a color change, it's slimy, or you smell an odor.
Freeze the meat unless you plan on eating the meat immediately. When you are ready to eat it, defrost it and eat the meat the same day. The USDA recommends freezing uncooked meat for up to four months and cooked meat for up to three months. It will lose its freshness and quality if left in the freezer for too long. Here is the USDA freezing guide.
It's okay to ask for discounts for meat, or soon to be expired food at the grocery store. My local grocery store has a big rack of goods. They are heavily discounting because the items are approaching their expiration date.
12. Avoid Fattier Cuts of Beef
A frugal consumer must consider the net cook weight when looking for the cheapest way to buy meat. You are wasting more money if you're paying for fattier cuts of beef that melt away or need to be trimmed when you get home. Also, avoiding fattier cuts of beef will help reduce your cholesterol.
Packages of 70% of ground beef are much cheaper than 90% ground beef meat for burgers. But, much of the fat will cook away, leaving you a smaller burger. In many cases, you will save money on meat when factoring in the weight and cost of the fat and bones.
13. Learn How To Trim Meat
Untrimmed meat is cheaper than trimmed because you have to cut-off the fat yourself. It saves the store time and money from paying the processing plant or their butchers to trim the fat off the meat.
Steps to trim meat
Sharpen knife – If your knife isn't sharp, then sharpen it. A sharp knife will help avoid tearing the difficult fatty tissue. The best meat trimming knife should glide through like butter and trim the fat with minimal effort.
Freeze – Freezing the meat for 15-30 minutes makes it easier to trim the outer fat.
Dry meat – Use a cutting board that doesn't slide around the counter. Also, dry the meat with a towel, so it doesn't slide on the cutting board while trimming the fat.
Small pieces – You will save meat and meat by trimming small sections at a time. You only want to cut the fat and not the expensive meat.
How to trim flank steak
One of the best cheap steak cuts is flank steak, but it can be sold trimmed or untrimmed. I also buy hanger, flank, and skirt steak untrimmed and so it myself at home. It takes me about five minutes but saves me a bunch of money. Depending on its size, I will trim and portion it into two servings and freeze the other half for next time.
Here's a video on how easy it is to trim flank steak
Ask the butcher to trim the fat
I ask the butcher at my local grocery store to trim the fat for me. He weighs the untrimmed meat then spends a few minutes cutting off the fat for me. It's much easier than me doing it since he has the skills and a good meat trimming knife. His meat trimming knife is a lot sharper than mine!
Best meat trimming knife
The correct knife for cutting meat you will waste less meat when trimming the fat. Here are our two top picks from premium to budget.
Victorinox Swiss Army Fibrox Slicing Knife – It has premium materials with an ergonomic non-slippery handle for a steady grip and control.
Victorinox Swiss Army - 47645 Cutlery Fibrox Pro Slicing Knife, Granton Blade, Black, 12-Inch
ESSENTIAL CARVING KNIFE. A versatile kitchen essential for slicing and carving meats. Crafted with a round tip and Granton Blade, this knife creates air pockets to minimize friction and improve meat...
SLICE WITH PRECISION. With a long, narrow shape and razor sharp edge, this knife can slice through meats in a single, smooth motion. The high-carbon stainless steel blade makes smaller and thinner...
EASY HANDLING. This knife features an ergonomic Fibrox Pro handle for a non-slip grip -- even when wet. This exceptional knife is weighted and balanced for easy handling.
We earn a commission if you click this link and make a purchase at no additional cost to you.

Rada Cutlery Slicer Knife – It's our budget pick because it's high-carbon, stainless steel, generous blade length, made in the USA, and inexpensive trimming knife.
Rada Cutlery Ham Slicer Knife Stainless Blade Steel Resin Made in The USA, 13-7/8 Inches, Black handle
LARGE SLICER KNIFE – This slicing knife is designed to slice through large cuts of meats such as hams, loins and roasts.  The ham slicer knife also comes in handy with foods like cakes, melons, and...
STAINLESS STEEL BLADE – The 9-1/2 inch long, slender blade on the ham slicer knife is made from T420 high carbon stainless steel.  It is hand sharpened creating a razor sharp edge.
DISHWASHER SAFE HANDLE - The handle on the ham slicer knife is comprised of a black stainless steel resin that can be washed in the dishwasher.  Hand washing fine cutlery is recommended but this...
We earn a commission if you click this link and make a purchase at no additional cost to you.

14. Cheaper To Grind Your Own Meat
Start buying inexpensive cuts of beef to grind yourself instead of buying the cheapest ground beef. For a much less expensive price, you'll have quality ground meat by grinding it yourself.
You are basically paying the grocery store extra money to grind the chuck roast for you. It's cheaper to grind your own meat. It's no different than you trimming your own fat to save money fast.
You will get the perfect meat to fat ratio by grinding your own beef. Also, the meat will taste fresher.
Types of meat grinders
Manual meat grinder – A manual meat grinder is the cheapest type of grinder you can buy since it doesn't have a motor. But, because there is no motor, it's more challenging to use, especially for larger jobs.
Meat grinder attachment – The attachment is designed to fit onto a KitchenAid mixer. The KitchenAid mixer is a staple gift for many brides-to-be. It's built to last. The oldest known working mixer is from 1919, over 100 years old! Bottom line, there is a good chance you have a KitchenAid mixer, or you know someone who has one to lend.
Food processor for meat – A sturdy food processor is an excellent alternative to a meat grinder. You need a food processor with a strong motor to grind beef, pork, poultry, lean animal protein, and fat. Surprisingly, a fattier cut of meat can be more difficult to grind vs. a lean piece of protein.
Best meat grinder tips with an attachment
Clean work area: Clean the work area and equipment
Cubed: Cut the meat into cubes
Freeze Meat: Freeze your meat at least 15 minutes before grinding
Freeze attachment: Freeze the blade and attachment at least 30 minutes before you start grinding
Twice: Grind the meat twice
Clean: Run a couple of pieces of bread through the grinder to push out some of the remaining cheap meat and fat
Best meat grinder tips for a food processor
Clean work area: Clean the processor and respective kitchen equipment
Cubed: Cut the meat into one-inch cubes
Freeze Meat: Freeze the meat until the edges are stiff for about 15 minutes
Freeze blade: Freeze the processor blade for 15-30 minutes
Small batches: Do not overfill. Fill the food processor to less than half per batch.
Chop Only: You want coarse ground meat and not food paste
Clean: The container and blade can be washed in the dishwasher
Don't over-process and grind the meat. Over grinding makes it tough once cooked.
List of top rated meat grinders
Best meat grinder for venison and deer – Weston 10-0801-W 0.75 HP Pro Series #8 Meat Grinder
Weston 0.75 HP Pro Series #8 Meat Grinder, Silver
POWERFUL 3/4 HP MOTOR FOR CONTINUOUS GRINDING: The 3/4 hp, 560 watt motor on the meat grinder is air cooled and permanently lubricated to continuously grind bulk loads of meat without stopping.
FAST GRINDING. The electric meat grinder is designed for speed with a rifled-head design and offset throat. Grinds 4-6 lbs. of meat per minute.
DURABLE & QUIET: This Weston meat grinder is engineered for quiet performance and rugged durability, while processing hundreds of pounds of meat.
We earn a commission if you click this link and make a purchase at no additional cost to you.

Best meat grinder for bones – STX Turboforce Classic 3000 Series
We earn a commission if you click this link and make a purchase at no additional cost to you.

Best manual meat grinder – LEM Products #10 Stainless Steel Clamp-on Hand Grinder
We earn a commission if you click this link and make a purchase at no additional cost to you.

Best meat grinder for home use – Gourmia GMG525 Electric Meat Grinder with Stainless Steel Grinding Plates
Gourmia GMG525 meat grinder, 500 Watts, Silver
FAST & EFFICIENT: This 500/1000 watt, ETL-rated electric grinder machine powers through the toughest slabs of meat for fresh, flavorful mince, ground sausage maker, and kibbeh.
3 GRINDING PLATES: Included are 3 durable stainless steel grinding plates for fine, medium, and coarse cuts for chicken processing equipment, game processing or as a meat chopper for ground beef.
SIMPLE & SAFE: Designed with a meat grinder heavy duty food tray, 3 way on/off/reverse switch, and dual safety switch. All parts remove for easy cleaning, and lock into place for sturdy operation.
We earn a commission if you click this link and make a purchase at no additional cost to you.

Best food processor for grinding meat – Cuisinart DFP-14BCNY 14-Cup Food Processor
Cuisinart DFP-14BCNY 14-Cup Food Processor, Brushed Stainless Steel - Silver
SUPERIOR FUNCTION: Cuisinart's 720-watt motor for our 14-cup large-capacity food processor can handle almost anything. Make any kind of dip, puree soup or sauce including hummus, salsa, guacamole -...
MUST HAVE FEATURES: The 14 cup food processor has an "on" and "off/pulse" buttons with a Lexan bowl, extra large feed tube with small and large pusher bowl sleeve assembly. Also a detachable...
INCLUDED: Stainless steel standard slicing disc (4mm), medium shredding disc and stainless steel chopping/mixing blade. Also includes a spatula, instruction manual and recipe booklet with...
We earn a commission if you click this link and make a purchase at no additional cost to you.

Best food grinder attachment – KitchenAid KSMMGA Metal Food Grinder Attachment
No products found.
Meat grinder plates – 6 Pc Meat Grinder Plates Mixer Attachment
Pro Tip: Boil the bones for a homemade broth, if you buy bone-in check meat.
Can dogs eat cooked bones?
Do not give your dog cooked bones. Cooked bones are too hard and can cause damage to a dog's teeth, throat, intestines, and mouth. All bones are a choking hazard.
15. Meat on Sale During Holidays
Buy meat in bulk during the holidays and store it in your freezer. Many meats on sale will be at their lowest price of the year. Buy cheap meat like ham at Christmas or turkey during Thanksgiving.
The cheapest way to buy meat is to check the remaining inventory after the holiday for an even better deal. Always check the expiration date before you buy any food specials.
List of meats on sale during the holidays:
Here's the complete list of grocery sales cycles from Living Rich on a Budget.
Easter: Ham in April
Cinco De Mayo: Flank steak in May
Memorial Day: Hot dogs, hamburger, barbeque, and grilling meats
4th of July: Hamburgers, hot dogs, grilling and barbeque meats
Back to School: Lunchmeat
Memorial Day: More barbeque and grilling, hot dogs, and hamburger meat
Thanksgiving: Turkey meat
Christmas: Ham
16. Grade of Steak from Best to Worst
Knowing the grade of steak from best to worst can save you money at the grocery store or the butcher. US grade meats quality is based on the following factors:
Color
Firmness and tenderness
Marbling
Maturity
Texture
Difference between USA Prime, Choice, and Select steak:
US Prime – The highest grade of meat-based on its quality. Only 2.9% qualify for a Prime grade.
US Choice – It's high quality and readily available at retail markets and butchers. 53.7% of steak meat receives a US Choice grade.
US Select – It's the lowest grade sold in retail. Though it's acceptable, it has less juice and less tender meat due to its leanness and less fat.
You can save a lot of money buying lower grades of meat.
An infographic showing the grade of steak from best to worst:
How does the USDA grade poultry?
Grade A meat is the highest quality and likely the only one you see at retail stores. Grade A poultry indicates its almost free from defects like feathers, bruises, and discoloration. If the poultry has bones, it should have no broken bones.
Grade B and C meat are usually in need of further processing and end up grounded, chopped, or cut.
17. Join Wholesale Food Warehouse
Costco Wholesale, Sam's Club, and BJ's Wholesale Club memberships let you save money on meat. The warehouses offer higher quality and fresh meat compared to many grocers.
It's a misconception that you always need to buy meat in bulk when shopping at a warehouse club. The on-site butcher will help you resize a package of meat upon request. I was interested in buying only four bone-in steaks, but all the packages in the cooler had five or six. The butcher was helpful and took it in the back and repackaged it into a four-pack.
You can also find some good deals on grass-fed beef at warehouse clubs since they have buying power.
A wholesale food warehouse club lets you buy quality items at a lower price.
18. Buy Meat Bundles Online
During COVID-19, many people try to limit the trips to the grocery store while staying in isolation a home. Butchers are making it possible to buy convenient and cheap meat packs online, including bulk, organic, grass-fed, cured, local farmers, and more.
Buying meat online can be cheap or comparable to a grocery store, but more convenient.
Local meat online – Shipt is the cheapest place to buy meat online from local grocery and retail stores. They partner with a variety of bricks and mortar stores around the country. Local grocery store partners include Costco, Kroger, Public, Target, and many more. In some cases, they will deliver food as soon as one hour or schedule a delivery for later in the week.
Open a Shipt account here.
Grass-fed beef online – U.S. Wellness Meat sells grass-fed bison, beef, lamb, free-range poultry, seafood, raw honey, and hundreds of specialty items. They have a grass-fed standard and get everything from humane and small sustainable family farms.
Pasture-raised meat – Porter Road sells no hormones and no antibiotic pasture-raised meat. They source from local farms in Kentucky and Tennessee. They sell meat bundles including:
Beef: Ground beef, ground lamb, dry-aged beef, chili grind, burger patties, bacon, beef bones, sliced liver, marrow bones, and osso buco.
Pork: Pork shank, short ribs, pork butt, brisket, uncured pork belly, bacon, and tenderloin.
Lamb: Bone-in leg, lamb neck, shanks, ribs, leg of lamb, shoulder, T-bones, chops, and ground lamb.
Chicken: Whole chicken, soup bones, bone-in skin-on breast, stock, and thighs.
Exotic Meat – Exotic Meat Market, since 1989, has been selling wild game online.  The exotic meats you can buy online include kangaroo, elk, alligator, bison, organic lamb, ground boer goat, muskrat, python, rattlesnake sausage, camel steakburgers, emu hot Italian sausage, reindeer sausage, chukar partridge, antelope tenderloin, frog legs, Ayam Cemani chicken, ground turtle, blue foot chicken, llama red wine sausage, wild boar sausage, beaver burgers, alpaca strip loin, and guinea fowl. 
Checking for Good Meat
While the tips above will help you find the cheapest meat you can find on the aisles of your closest supermarket, there might be a small chance that it will be close to its expiry date. This is particularly important to keep in mind when you're buying bulk items, as the meat won't be edible in your fridge for too long. Eating spoiled meat can cause a number of health issues.
Consider the following factors when you're buying meat off the shelf:
Expiry date
While this may seem obvious, consider the amount of meat you're buying. If you're just getting a few pounds that are a few days away from expiry, there is a good chance that you will cook it on time. If you're buying meat in bulk, close expiry dates can cause a lot of wastage.
One thing you can do in this case is to store your meat in the freezer. Meat that is kept in the fridge will not last as long as the one in the freezer. Once you know when you're going to cook it, remove it from the freezer and thaw it in the fridge the night before.
Look
Meat that is past its expiry date and has been spoiled can be noticed by its color. When it comes to chicken and other white meat, good meat has a slight pink color to it. When meat starts to spoil, it will lose some of its color and look more brown. If the meat on the shelves is not completely pink, it is best to look elsewhere.
With other types of meat, you might start seeing some different colors. Red meat will turn slightly green when it starts to spoil. Loss of the pink or red color from the meat is a sign that it's gone bad.
Texture
While it may be too late by the time you check the texture of meat, it is best not to eat meat that does not have the right texture. Spoiled meat has a slimier and stickier texture than a good one. This is more easily noticeable if you're using ground meat.
Smell
If you can, try to smell the meat before you buy it. Refrigerated meat will not have a distinct smell, but spoiled meat will come with a pungent odor that you can notice immediately. If the meat has even a slight smell, it may be close to spoiling within a day or two.
Keeping these factors in mind will not only help you save money on meat but also keep your stomach healthy. Meat is usually the part of your meal that costs the most, so buying a fresh batch will be good for both your body and your wallet.
Summary of 18 Easy Ways to Buy Discount Meat Cheaper Nearby
As you read, the cheapest meat at the store isn't always the best for the taste and the price. For many of the recommendations, you'll want to learn how to roast and braise meat, such as brisket, drumsticks, and shanks. The most significant portion of a grocery budget is usually meat, and hopefully, these 18 suggestions will save you money fast.
Please let us know if you have any additional ways to save money on your groceries.