Are you interested in the cheapest gym membership? Gyms are not always expensive, as long as you start searching among the not so obvious options. Of course, you also have alternatives to the gym. After all, home gyms are still part of your selections. DIY home gym also capable of delivering the results that you want.
What is the Average Gym Membership?
It is tough to know what is cheap if you don't even know what a gym membership costs on average. So, let us take a look at that first. We want to be as open about this topic as possible. The thing is gym memberships can vary quite a lot. It can be as low as $10 a month or as high as $100 or more.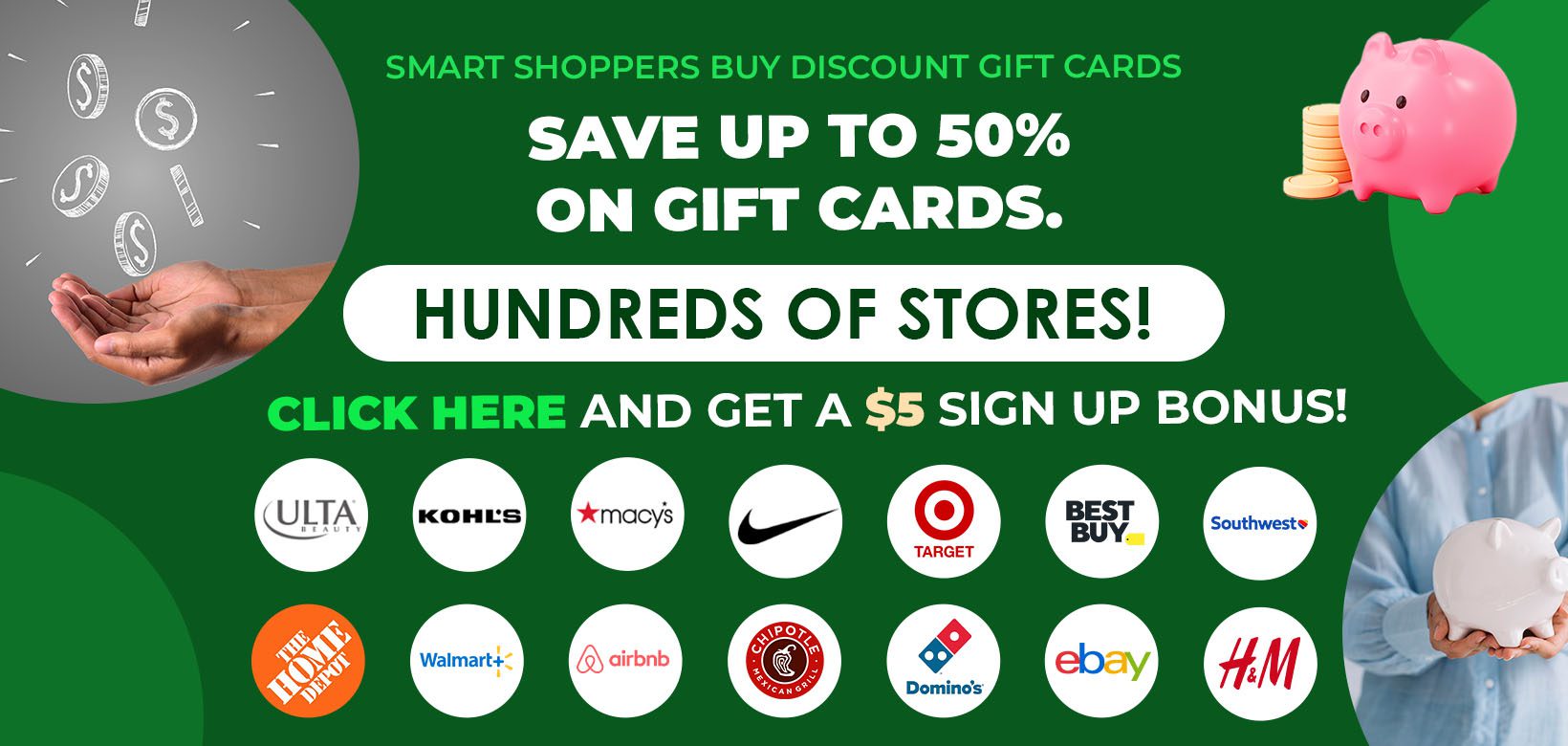 The monthly costs do not even include annual fees. $40 is the typical average cost of a gym membership. So, you can safely say that you are saving quite a bit of money if your membership falls below the $40 average gym cost per month.
How to Pick the Right Gym?
A gym membership should not just be chosen based on the cost alone. There are other reasons for picking a gym, and some may even affect the overall cost in the long run.
Here are the top gym checklist points to consider:
1. Location
Make sure that you live within a reasonable vicinity from the gym. This way, you don't have to waste a lot of time just to get there. Imagine this: you are going to the gym during rush hour, fresh from work. How long do you think the trip will be if you choose a place that is an out of the way location? Whether you are commuting or driving your vehicle, you'll be wasting time and gas for a workout. You are more likely to use your gym membership if you live nearby.
2. Amenities
While you are trying to save some money, you don't want to shortchange yourself. If your purpose of joining a gym is to get some support from an instructor, you should register at a place with some fitness instructors available. Some gyms also come with nutritionists so that you will get the holistic help that you may need. Depending on what type of gym membership you purchase, fitness instructors will either charge per hour or be available for free by appointment.
3. Equipment
If a low-priced gym membership can barely provide you with the bare minimum, you need to consider an alternative gym location. In some cases, the cost reflects the quality and variety of the equipment and services offered. If you are going to go into a gym that only offers mats, dumbbells, and barely any variety in weights, then perhaps you should just invest in your own home gym. You will avoid the extra monthly costs after your initial purchases. Check Craigslist and alternative sites for cheap or free workout equipment.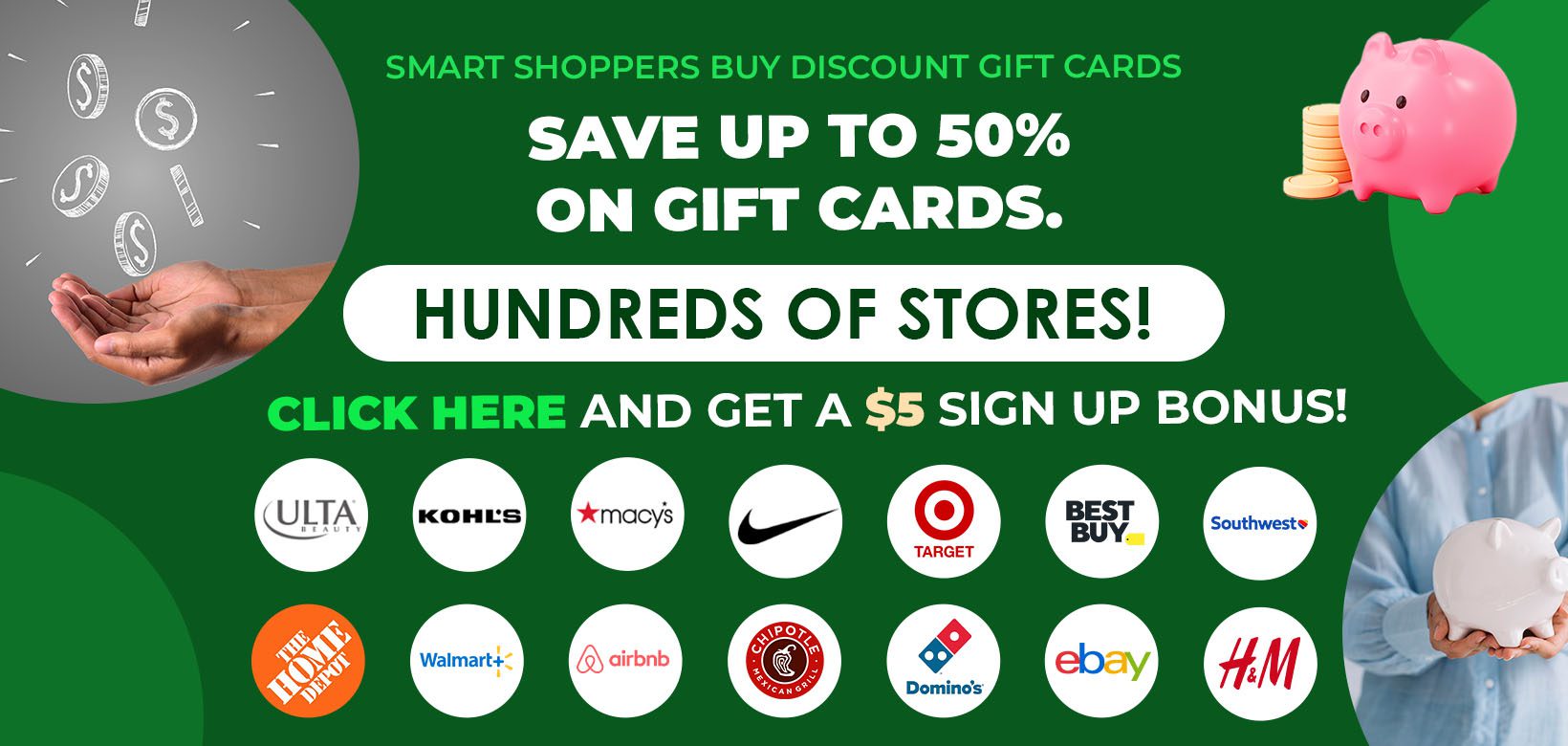 4. Hours
Everyone has their best hours of the day to work out according to their body clock. Some people prefer to go early morning workout routines before work. This is why some gyms are open at 6 am or earlier, if not 24/7. Others prefer to work out and burn calories at the end of the day.
Some professions have long or random hours like being a pilot, doctor, or firefighter, making a regular workout schedule more difficult. For these professions, they need a gym with 24/7 access nearby.
5. Size
Some small gyms are intimate, but they can also get crowded and stuffy. The size of the gym is especially vital during COVID. If you are going to a neighborhood gym, you may want to inquire about the maximum capacity and busy times. How busy can it get at its peak hours?
You don't want to have to fight other people for weights and gym equipment. However, these specialty fitness gyms can be an excellent opportunity for those who live in communities with small populations.
6. Cost
The main issue in this article is the cost.  Most people do not need to join a luxury gym, especially if you don't go regularly.  The cheapest gym membership will suffice most and is recommended for those looking for ways to drastically cut expenses.  You must think about whether a high-priced membership is worth all the sacrifice.
7. Training Options
Not all gyms will offer you the same kind of training options as high-priced gyms. The reason why a lot of gyms can charge more than $100 a month is not just because of their location and amenities but also how they use human resources to keep you motivated.
If you're disciplined and don't need any external motivation to work out and get in shape, by all means you can find a gym with no help. However, having a personal trainer (or even a floor trainer) who can help you with the exercises, push you harder, and get you in better shape can maximize the impact the gym has on you. Keep this factor in mind while choosing your gym.
8. Guest Options
You might have a friend who wants to join the gym with you. This can seriously motivate you into working harder by developing a sense of healthy competition along with some companionship. However, your friend might not join the gym without checking it out for himself first.
For this reason, a lot of gyms offer guest privileges so that you can bring a friend along. This might be present in the form of a guest pass or a certain amount of free entries. Some gyms might also offer you a discount based on the number of people you refer to the place. Always check out these factors for a better experience at the gym.
18 Ways to Save on a Gym Membership
Just like buying groceries and shopping for cheap meat, you must compare gym memberships. Once you zero in on a few gyms to join, you must analyze the services they can provide for you. Here are ways to save on a gym membership:
1. Shop around
You cannot go to one gym and expect that it will provide you everything that you need. It is highly unlikely that you will find the best gym of your dreams on your first try. Make a gym membership price comparison in your area. Look at all the features of possible gyms and see which one can suit your needs the best, at an affordable monthly and annual cost.
2. Look for gym membership promotions
Sometimes, even high-priced gyms offer membership promotions to increase enrollment. This is one way they attract a different subset of people – with different budgets. Search Groupon for gym promotion near me.
Pro Tip: You may also try a passbook to get access to various health and fitness facilities. They sell a booklet of free trial gym memberships in major cities in the US. Some national clubs include Anytime Fitness, Curves, Women's Workout World, etc.
3. Request a free gym trial membership
Talk to the health club manager. Tell them your intentions to find the right gym nearby. Say that you want to find the right fit for you and that you believe that a free gym trial membership is the best way. It does not hurt you to try and see if you like the gym facilities. It costs the club nothing, and they may enroll a new member if you're happy.
Pro Tip: A Classpass, for example, can give you a trial period at your chosen gym. You will get reminded a couple of days before your trial expires to decide to cancel or continue.
4. Negotiate with membership services
You do not need to be the best salesman to negotiate a cheaper gym membership nearby. Talk to the manager or the new membership desk about your training and fitness needs. Explain you are trying to cut expenses drastically and would consider switching gym facilities for a cheaper membership. Be honest about any problems with the cost.
Consider the different types of gym membership packages and what fits in your budget and needs. It may work out – it may not, but it certainly will not work if you don't ask.
5. The initiation fee is usually negotiable
While it may not be readily advertised, you can likely negotiate the initiation fee. However, not all gyms will agree with a no initiation fee arrangement. Some clubs will still insist on that initial fee if you decide to join in January. Gyms usually get an influx of new clients as part of everyone's New Year's resolution.
Gyms with outdoor pools also tend to get an influx in late-spring and will require an initiation fee or a medium to a long-term contract. This way, you don't join because of the pool and then quit after summer ends. My health club has an outdoor pool and requires new members a minimum six-month contract or a higher monthly fee for a shorter-term contract.
6. Offer to prepay
Ask if you can pay ahead of time in one lump sum. Prepaying for the whole year will likely get you a discount off your gym membership. My local gym gives members 12 months when you prepay 10 months in advance. That's about 17% off my monthly dues. Having enough savings and cash flow in advance is the biggest problem of prepaying your gym membership.
Most club promotions are for pay as you go gym membership, but most offer a discounted prepay option if you ask.  Clubs are a cash flow business, and they're happy to get paid upfront instead of selling a short-term gym membership.
However, this is a way for gyms to get more money upfront than they would by selling monthly or with three month subscriptions. If you're going to pay for an entire year to save money, make sure you're disciplined enough to utilize everything you've paid for by attending the gym regularly.
7. Ask for free gym amenities
Ask the gym membership sales desk for free add-on amenities in place of a discount. My place gives a discount if you prepay; otherwise, the rates are set. Instead, my family and I got free tennis lessons, a couple of free personal training hours, and a couple of swim coaching hours too.
8. Group discount
You may also try to join the gym as a group. Invite your group of friends, neighbors, or even family members. Gyms offer discounts when you come in as a large group. A few years ago, our neighboring club closed, so the nearby gym offered a group discount to the former members if enough people joined.
9. Ask for Teacher, healthcare, military, or senior citizen discount
Some gyms provide discounts to teachers, healthcare workers, military personnel, and seniors. It's not usually advertised, but something the membership sales desk would know. Especially during COVID, many places offer discounts to the front of the line workers, like healthcare professionals.
10. Ask for a student discount
We have seen some cheap gym membership specials as low as 50% off the regular monthly fee. Be sure to bring in your student ID or proof you are a current student, like a report card or tuition bill.
11. Utilize cost per visit
For example, 10 visits for a $30 membership is $3 per visit
How many days per month do you plan to visit the gym?  Divide the total amount per month by the number of days to get your daily cost. This way, you can see if the gym is worth the cost. 
Some gyms might even offer you a cost based on the number of times you visit. While this will be more expensive if you consider it on a monthly basis, keep in mind that you'll only be paying for the time that you do go. Also, bear in mind that not all gyms will offer these options, and you'll have to specifically ask at the gym if this is something they offer.
12. Pay as you go – Punch card
"Pay as you go" gym memberships will provide you with fitness options without the commitment. You can test all the equipment and classes without having to sign a long-term gym contract.
13. Gym membership through insurance
Some insurance companies offer free gym memberships or an annual stipend. As your HR representative during your annual healthcare enrollment, if a particular plan covers membership fees. Incentivizing members to workout can potentially save insurance companies millions of dollars.
Pro Tip: Check out Silver Sneakers. They offer a fitness and health program for adults 65 and over included with many Medicare Plans.
14. Employer gym discount membership
One way in which you can make this happen is to inquire to your HR manager. You and your office colleague may just be able to get discounts as a group. Check if a corporate gym membership is possible.
15. National gym membership
It's cheaper to pay for a national gym membership for business travelers. A traveler can avoid daily drop-in fees at local gyms or steep hotel amenity charges at hotels. You can potentially convince your employer to pay for the cheapest gym membership for a national health club instead of expensing your workout fees for every trip. You can likely make an argument that it will save your company money.
16. Buy a Single Membership
Clubs like Youfit let members bring a guest with every visit with their Lime Card. You and a family member or friend can share club memberships by bringing each other as a guest. Some facilities let you bring free guests while others charge a minimal fee.
17. New gym
Find a new gym that's offering grand opening promotions. For example, when the Life Time Fitness near me first opened, they offered new enrollees a gym discount membership compared to its other nearby locations. New gyms are always opening and offering discounts and promotions.
18. Month-end membership
The gym membership sales desk may be more willing to offer you a discount or throw in extra amenities at the end of the month or quarter to meet sales goals.
Besides all this, your best strategy is negotiation. Asking for discounts and offers to shave off valuable dollars from your total spending can save you a lot of money in the long run. There's nothing wrong with negotiating the price at the gym if it means that less money is flowing out of your pocket.
11 Cheapest Gym Membership Nearby
To find the best value gym membership, compare the following cheap options:
1. Anytime Fitness
Anytime Fitness has over 4,500 locations worldwide. Given so many locations, they're a good candidate when you search Google for "find a gym near me." Anytime Fitness locations are open 24 hours a day and 365 days a year. Members have a key fob that allows access to the workout facilities even during unstaffed hours. Anytime Fitness offers a free 7-day pass.
2. Cardinal Fitness
When you visit Cardinal Fitness (website or their brick and mortar location), you will notice that they have a wide variety of gym fitness equipment. Cardinal Fitness cheap gym membership costs only $10 a month. They offer a pay as you go gym membership without signing a contract. Cardinal has no enrollment or annual fee. Members can cancel anytime with 30-day written notification.
Visit Cardinal Fitness for a free 5-day trial membership.
3. Crunch Fitness
Crunch Fitness has over 300 health club locations in the US, Canada, and Australia. They offer a wide range of gym fitness equipment, personal training, weights, yoga, Zumba, diet coaching, tanning, TRX, suspension training, hydromassage, and more.
Crunch Fitness cheapest gym memberships start at just $9.95 per month. Some Crunch locations offer student discounts with a student ID and prepaying a year in advance.
Prospective members can get a one-day free trial gym membership at Crunch.
4. Gold's Gym
Gold's Gym has been a popular fitness chain since 1965 and has over 400 American gyms. It offers the newest gym cardio and fitness equipment, personal training, 3D body scan, and group exercise classes. Plans start at $29.99 per month with a $99 enrollment fee.
Try a free Gold's Gym trial membership nearby. The free trial benefits include the facilities, amenities, cardio, strength equipment, Gold's app, and on-demand digital personal training.
5. LA Fitness
LA Fitness, founded in 1984, has over 600 travel gym locations in the US and Canada open 7 days a week. They have over 20 group classes, racquetball, basketball, personal training, heated pool, and Kids Klub. As of this writing, LA Fitness costs $75-$125 initiation fee and $19.99 per month to join a single club. Multi-club and multi-state access for LA Fitness costs $25 initially and $32.99 per month.
LA Fitness has a generous free trial gym membership for you and guest access for five days.
6. Life Time Fitness
Life Time Fitness asks you to build your fitness. We checked Life Time Fitness membership costs based on location and were surprised at how much it varies by location. The cheapest fitness gym membership in Arkansas was $59 per month, $89 in Minneapolis's suburbs, and $99 at the fitness club near me in Chicago. It may be worth joining a gym that's a little farther away for cheaper monthly dues with reciprocity to the fitness club near you.
Life Time gym fitness plan options include single, couple, and family. They also offer month-to-month gym discount memberships for students, junior executives, and individuals between 18 and 26.
What is Life Time's cancellation policy?
Life Time offers a free 1-day fitness pass. They also offer a new gym membership refund within 7-days in the US or 10 days in Canada for a money-back guarantee. Life Time will give you a full refund if you are not completely satisfied.
7. Lucille Roberts
Lucille Roberts has 16 women's only gyms in New Jersey and the New York area. Their pay as you go membership costs $34.99 per month, and a prepaid annual membership costs $29.99 per month. It's $49.99 per month to access all locations.
All Lucille Roberts gym plans come with a 10-day money-back guarantee.
Each club amenities include hi-tech cardio machines, free weights, and kettlebells, certified fitness experts, swimming pools, tennis, racquetball, squash and basketball courts, certified personal trainers, stocked locker rooms, unlimited yoga, cycling, HIIT, dance and boxing, strength machines, and Kids Club.
Go to Lucille Roberts to request a free one-day pass and access to try a class.
8. Planet Fitness
Planet Fitness understands that different people have different needs at their 2000+ locations.
The Planet Fitness Classic gym membership costs $10 per month plus taxes and fees and has no enrollment fee. It includes unlimited access to the Home Club and free fitness training.
The Planet Fitness PF Black Card gym membership costs $22.99 per month plus taxes and fees and has no enrollment fee. It includes unlimited access to the Home Club and free fitness training, bring a guest anytime, visit any Planet Fitness worldwide, hydromassage, tanning, massage chairs, 50% off drinks, and 20% off Reebok.com.
The fitness plans do not require you to commit. Both plans offer one of the best value gym memberships nationally.
Does Planet Fitness offer a free trial pass?
Yes, participating locations offer a free one-day pass, per club, every 90 days. Trial users will be required to take a tour of the club.
9. Youfit Health Clubs
Youfit's has over 100 locations, primarily in the West and South in 13 states. The facilities offer top of the line fitness equipment, a 30-minute Youfit Express Circuit for quick total-body workouts, and fantastic amenities. The amenities vary from tanning, saunas, childcare, etc.
Youfit Health Clubs offers one of the cheapest gym membership plans.
Standard costs $10-$12.99 per month and includes a free fitness assessment and unlimited access to your home club.
Lime Card costs $24.99 per month and includes the Standard benefits plus bring a guest with every visit, unlimited access to all 100+ Youfit locations, unlimited group classes, and unlimited access to tanning and massage chairs. Amenities vary by location.
Youfit offers a free trial for a free class, access to all club amenities, and top fitness equipment brands.
It's one of the best gym membership costs for those in a budget.
10. 24 Hour Fitness
24 Hour Fitness filed for bankruptcy in the summer of 2020. However, after closing 100 locations, they will have roughly 300 remaining clubs with $250 million in funding. They're using the money to open new clubs, reinvest in existing clubs, and initiate new products and services.
24 Hour Fitness has one of the best value gym memberships. It offers clean, spacious facilities, cardio classes like Zumba, virtual group and personal training, commercial fitness equipment, 24GO Fitness App for DIY gym workouts, 24GO LIVE, etc. The amenity benefits vary, including basketball, free WiFi, lap pool, sauna, whirlpool, massage, cycle classes, kids club, Olympic training rig, volleyball, Pilates, and circuit training.
The 24 Hour Fitness gym membership costs range from the low $30's to the $50's. The differences in the plan range from pay as you go to prepaying for an annual membership. Check your location on the site to see how much your nearby club costs.
24 Fitness offers a 3-day free trial gym membership at any club. The pass benefits include studio classes, and no appointment is needed.
Check your location on its map and see what prices are available. Prices can go for as much as $46.99 monthly, plus annual fees, but 24 Hour Fitness allows month to month memberships.
11. YMCA
The YMCA encourages a healthy lifestyle at its more than 2,700 locations in the US. The organization offers multiple plans ranging from individual to family. They offer discounted memberships for students, seniors, and military. A nationwide gym membership allows you to visit any participating YMCA in the US, though all your due are paid to your "home" location.
The YMCA membership cost varies by location but ranges from as little as $20 per month for a youth member to over $100 for a family of two adults and kids. The initiation fee can range from zero to over $100.
Many people join the YMCA either because their kids need swimming lessons or because they have a nationwide gym membership for business travelers.
Alternatives To The Gym
How about an alternative to the gym? You may not find it convenient to drive or commute to a gym location every other day. You may want to save more money and be a frugal consumer. You could.
Gyms indeed come with the precision of instructors and the motivation of a whole room of goal-getters. However, you can muster enough motivation on your own to do the following:
Outdoor exercise – running or stairs
This sounds rough. People are put off by the idea of running or climbing stairs. However, it is an excellent way of burning many calories in a few minutes without paying for anything. Typically, running for a minute will help you burn 20 calories. Running up and down stairs will amp up the calorie burn. Make sure you're wearing the best gym shoes for plantar fasciitis and also avoid any accidents.
Free exercise videos
If aerobics is your style, then perhaps a few free exercise videos can get you going. You can also perform High-Intensity Interval Training (HIIT) in the privacy of your own home. It takes only a few minutes a day to burn calories and keep your metabolism high. This way, you can keep on burning calories even after you are done with your routine. YouTube has a wide array of free exercise videos you can do in your home DIY gym.
Workout apps
Trial workout apps can be free for at least a week or even be included with a cheap gym membership. Once the trial is done, you can decide if you want to pay a monthly fee. DIY workout apps prices will vary. No matter, they are likely to beat most cheap gym membership costs.
8Fit, for example, is $19.99 a month, but something like Blogilates is free but charges 99 cents for some specialty in-app videos. Jefit, meanwhile, costs $6.99. Browse available fitness apps for what you can afford, but with the types of gyms, training motivates you to workout.
Social media channels
You can find some home workouts posted on Facebook channels, Instagram, Pinterest, and other social media channels. Pinterest has some terrific step-by-step printable home workouts to help you build a library.
Set up your own home gym
Of course, you do have the option to invest in your own gym fitness equipment? The initial upfront costs could be pricey, but it's cheaper in the long-run. Consider your budget.
Setting up your own home gym doesn't have to be expensive.  Personally, I use exercise bands and adjustable free weights to accomplish most of my home workouts. While buying an entire set of weights can be expensive, exercise bands are relatively cheaper, are easily transportable, and can give you great results if used properly. 
You can check YouTube for resistance bands workouts that you can do at home. While these might require a higher upfront cost than paying a monthly fee for the gym, they'll last you for a long time and will end up paying for themselves in a few months.
Check installment plans at your nearest fitness store to finance your fitness equipment. Perhaps the monthly can still beat the best value gym membership. You have to decide your workout needs and budget.
FAQs
What Places Offer a Free Gym Pass?
Here are the facilities in our list that offer a free gym pass:
Anytime Fitness – Free 7 day pass
Cardinal Fitness – Free 5 day pass
LA Fitness – Free 5 day pass
24 Hour Fitness – Free 3-day pass
Crunch Fitness – Free one-day pass
Gold's Gym – Free one day pass
Life Time Fitness – Free one day pass
Lucille Roberts – Free one day pass
Planet Fitness – Free one day pass
Youfit – Free one day pass
YMCA – Free pass will vary by location
Do gym members need to wear a mask to work out?
Generally, members must follow all national, state, and local government rules and laws on mask guidelines.
How are gyms different during COVID?
Here are some of the safety measures in place at many local gyms during COVID, based on our experience and reading.
Machines are spread out more or temporarily closed to practice social distancing
Temporary locker and shower closures
Aerobics classes are reduced in size or temporarily suspended
Adjusted gym hours
Stringent cleaning and sanitation schedules
Touchless check-in process
Signed waivers upon entering
Temperature checks upon entering
Capacity restriction at the facility
Directional and limited traffic patterns around the facility
Do gyms still offer childcare?
During COVID, most gyms have suspended childcare to protect members and their children.
Can you still bring a guest into gyms?
In most cases, yes! Clubs tend to encourage and incentivize members to bring in new family and friends to join as new gym members.
Can I temporarily suspend or freeze my gym membership during COVID?
In many cases, yes. Though, as a warning, my club charged me a monthly maintenance fee for the few months, I froze my gym membership. Usually, the fee would agitate me, but during COVID, I want to see my local gym survive and make through the pandemic.
How can I get out of a gym contract?
A gym contract is legally binding. So, you should be aware of what the fine print says before signing and beginning your membership in the first place.
When you do have to cancel, you have to make sure you submit a formal and notarized letter. The letter should state when you intend to cancel your membership. State your reasons. If you are canceling because of health reasons, then include a letter from your doctor. You may also request cancellation if you have to move far away. The gym may consider your cancellation if you are doing it in good faith.
Best gym for travelers?
If your job entails moving from one city or state to the next, you should consider a nationwide gym membership. This way, you don't have to worry about canceling and then registering several times in a particular period.
Here are a few examples of gyms that accommodate travelers:
24 Hour Fitness
Anytime Fitness
LA Fitness
Planet Fitness
Best gym for weight lifting?
If your purpose for going to the gym is weight lifting or bodybuilding, you may consider Gold's Gym. Planet Fitness is also a great possibility.
Can you go to a gym without a membership?
You cannot use a gym's equipment without a membership, unless a friend brought you as a guest or if you have a day pass or a trial run.
Most clubs allow you a repeated free trial gym membership every six months. LA Fitness allows every six months for up to five days in a row for you and a guest. You and a friend can try it out while on spring break.
Cheapest Gym Membership Summary
You can lose weight and build your body even without a cheap gym membership. After all, people had built their bodies through hard work and natural exercise before gyms started opening up in every town. Of course, some may need more assistance in terms of proper techniques.
Athletes and those with some health issues may want professional supervision to help them reach their goals or keep them safe. For those who need extra assistance and added motivation, you may prefer attending a class for comradery. The good news is that there are cheap gym memberships that will suit your specific budget and goals. Make the most of your research by trying free trial gym memberships nearby.