Where can I send a fax near me? Today it is easy to find fax services near your location. Not to forget, fax services have been replaced by scanning and electronic apps documents. But, there is still a need to fax documents to a business or private party or even make copies.
Besides, you can now send a fax from iPhone with WeFax which is free to download.
Printing
Some fax machines have the provision for printing documents. You simply need to connect the computer and the fax machine. This would help you send the document to the fax machine from the computer. The toner in the printer would cost less than the one used in fax machines. 
Therefore, it's natural that printing using a fax machine would be restricted to a few documents under urgent use. If you have small requirements for printing on an emergent basis, this would serve as a viable option.
Sales Tactics
Other instances where you may use fax include dispatching trade show reminders and rate changes. You can also send press releases and newsletters regarding your offerings through fax. In any case, make sure that your recipients are prepared to receive the fax. Otherwise, the message might land up in the junk box.
Copying
Fax machines also serve as an effective tool for generating photocopies. However, the cost of using a fax to copy certain documents might turn out to be expensive. This is because the toner or the cartridges are more expensive than the ones needed in generating photocopies. Therefore, a fax can give you a suitable solution in case you require a copy occasionally. You may look out for fax services around you. This would save you the cost of purchasing a photocopier.
Places To Send A Fax Near Me?
Where can I find a fax service nearby? You need a secure, reliable, and easy—to—use, cheap (even free) fax service. Yes, with a little research you can find the best places to fax for free nearby.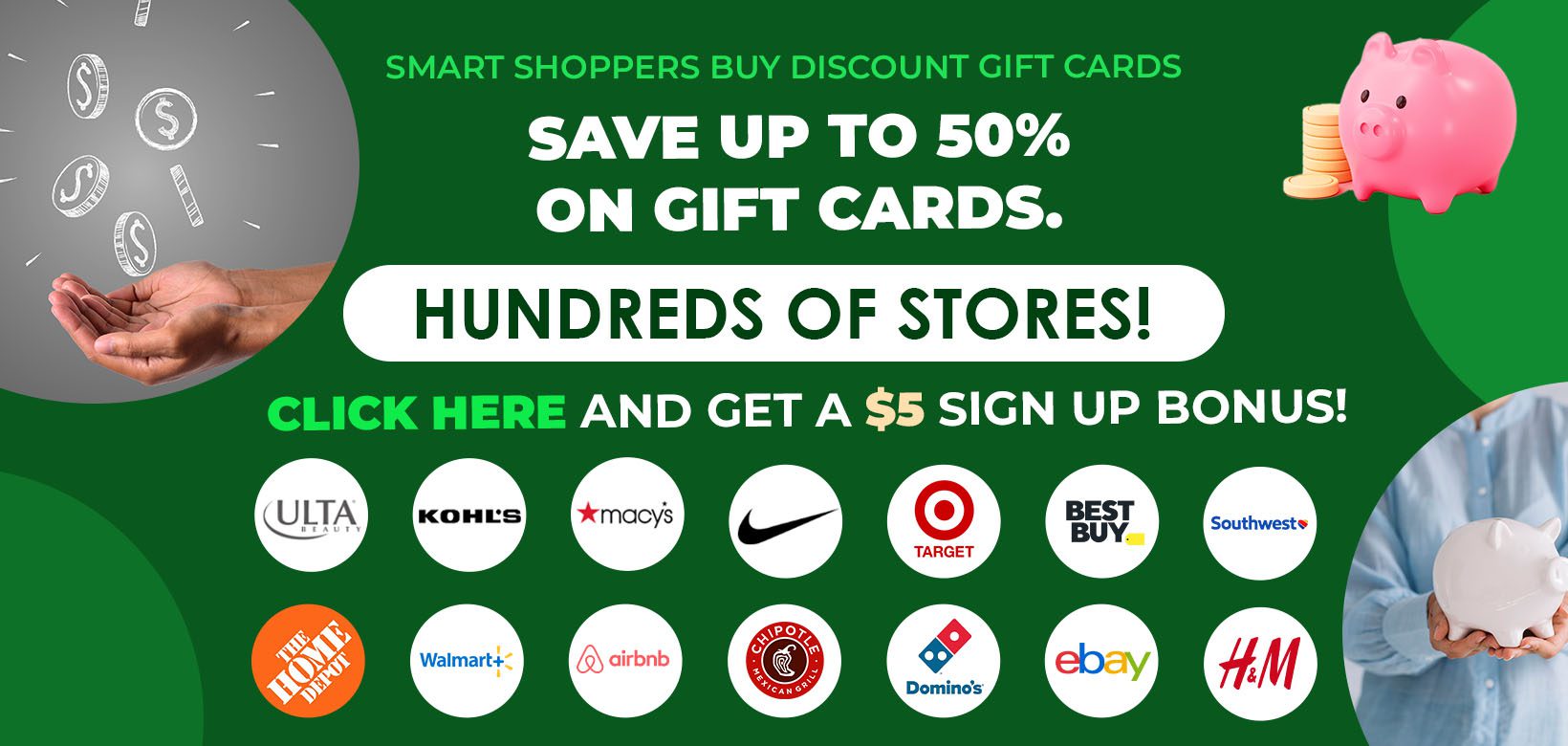 However, in some areas, you no longer need to look for fax services nearby. You can access a powerful fax machine in your pocket without having to look for a fax machine, landline phone or fax modem. Use fax software and apps with the best online fax services. Fax services run securely in the cloud today.
Fax services at each type of business or location may vary, but most have some sort of capability. It may seem like fax technology is a little outdated to some, but it still offers security versus email. Plus, faxing provides one of the actual time communications to users "instant-read" rather than waiting days for mail or sit in an email inbox. It's also helpful to know the fax is printed instantly to and from anywhere in the world.
In this post, you will learn about the best and cheap fax services by testing their respective features and picking out the best for your business or personal use. Some services are even free!
Most Common Fax Services in:
Most Common Public Fax Machines in:
Copy and print shop
Office supply stores
Business centers
Internet cafes
Co-working spaces
Conference centers
Truck stops
Marinas
Regional airports
Libraries
Universities and colleges
Town halls
Hotels
Hostels
RV parks
Travel bureaus
General businesses
How much does it cost to send a fax?
Sending a fax should cost you anywhere from free (with toll-free fax number) to a dollar per page for international fax online. If you own a faxing machine, it will cost you nothing as you enjoy free unlimited fax. But, the local store fax services cost a dollar per page on average, which is considerably cheap, unless it's a long legal document.
The cost of sending a fax depends on the following factors:
Destination
If you send a fax to several destinations, it counts as multiple pages. Thus, you need to check out the service rates before sending them to several places. For example, a page sent to the United States count as 1 page; 1x multiplier, but outside the country, it counts as two pages (2x multiplier).
Current fax plan
On average, most online fax services charge a $1 for the first page and $0.20 per additional page while on a free plan:
$0.1 for basic plans.
$0.05 for Premium & Business plans.
$0.03 for the Enterprise plan.
For example, depending on the provider, you may run out of allotted monthly pages with a basic plan. And sending 5-page fax to a 2x multiplier destination, you will end up paying $1.
Duration
The cost factors in the time to transmit a single fax page. It takes over 60 seconds for an extra page. Thus, sending a page to a destination with a 1x multiplier transmitted for 180 seconds will cost you three pages.
Some online fax services charge a pay as you go, business model. Thus, no monthly charges and no hidden fees. You pay for every fax sent or received. The price is calculated before you send, allowing you to see the total cost before you approve it. This is the best pricing model for anyone if you need not fax often. Also, the cost may vary based on the number of pages and the geographical destinations location.
Where Can You Fax Something Options?
In-house fax machine
If you own a fax machine, it will cost you the landline phone charges allowing free unlimited fax. Depending on your phone plan, it will be free to send a fax in most cases.  But they may charge you for a long distance if you have a basic phone plan or need to send documents internationally.
But, there is an even better option than the landline telephone, fax, online fax services.
Online fax service
It will cost you 3-10¢ per page, with most online services charging subscriptions every month. But, many services include several pages in the monthly cost.
So, you can expect to pay 5-15 cents for a fax service for the first 100 pages. Additional pages will likely cost 5-10 cents per page.
Local store
Sending a fax from a local store costs $3-$6 for the first page. Any extra page will cost you $1 to $2 after that.
Why Online Faxing Is Different
With online fax services, you can turn any device into a high-end fax machine. Online fax (also known as internet fax or cloud-based fax) is a technology that uses internet portal IP to send and receive faxes online. Thus, you do not need a fax machine or telephone connection to Fax.
With web fax, mobile fax, email fax, and API, you can send as many faxes as you need anywhere in the world. But if you are looking for a physical location to send a fax, see our list to find cheap fax services near you.
Where Can I Fax a Document Near Me?
Where can I send a fax near me? If you do not know how to send a fax from my computer, you can always find fax services near your location. Do not freak out! You can still send faxes for less than a dollar today. From job applications to legal documents, you still need to fax something for many things, right?
Even if you want to integrate fax services into your business or professional career, you will find a plan that fits your budget. Like you, many searches for the best and cheap local fax company can let you send as many faxes as possible.
See our list below to find the best faxes services nearby.
Retail
As you look for the best and cheapest fax services nearby, be sure to check on the service's quality, confidentiality, and security. So, avoid fax services you do not have control over.
There are many retail fax services nearby. All you have to do is look! For example, FedEx and UPS let you send and receive a fax for less than a dollar. You can also visit the local retail store, and they will likely have one too.
However, fax services nearby harbor many shortcomings. For starters, retail fax services only offer the ability to send and not receive.
They charge per page you send, with the cost running high, whether you are faxing a single page or a large document.
For example, a retail store will charge for every page you send. A single page price cost anywhere from $2 per page for a local fax machine to $6 per page sent internationally.
1. FedEx Office (formerly Kinkos)
Check out FedEx stores as they offer convenient and cheap faxing services nearby. FedEx stores offer the Kinkos services at store locations across the US.
Find a nearby store to use a local fax machine to send a document domestically or globally. You can get a complimentary cover sheet with your request and also a printed fax affirmation sheet. As you check-in at any FedEx/Kinkos, check the updated cost and accessible fax services.
Here is FedEx/Kinkos fax fee as of this writing:
$1.89 to send a one-page local fax ($1.59 per additional page)
$2.49 to send a one-page, long-distance fax ($2.19 per additional page)
$5.99 to send a one-page international fax ($3.99 per additional page)
Find more on FedEx fax services
2. Office Depot/OfficeMax
You can access cheap faxing services nearby at Office Depot OfficeMax. There are over 1,300 stores across the United States. Stop in and visit their client services center for assistance.
How much does an OfficeMax fax cost?
Fax prices vary based on state and location. But, on average, it will cost you:
$1.40 to a fax a page within your state (extra pages cost$1.29)
$1.99 to fax one page across states ($1.79 for extra pages)
$7.99 to fax one page for international faxing (3.99 each for the next page)
Office Depot and OfficeMax faxing service pricing may vary, so stop and check the current price first. On rare occasions, your local store may not offer the service.
Find more on OfficeMax fax services
3. Postal Annex
Postal Annex (known as Annex Brands, Inc.) offers complete shipping and business services. They have around 100 stores across the United States.
Postal Annex offers fax services in all their store locations. They allow people to use their fax number to send and receive faxes; those places are tough to find. They will hold any fax you receive at the store locations in a secure location until you arrive to claim.
Postal Annex store fax prices vary by location, but they tend to charge between $1 and $2 to send and receive a page.
Visit or call your local Annex store nearby to find the exact information on their fax pricing and availability.
4. Staples
You can send and receive faxes in over 300 staples stores across the United States and Canada. Sending local fax from the staple fax machine (self-service) cost about $1.75 per page and Receiving one cost a fax cost about $1.
But, interminable distance and international faxes cost more; local Fax costs $1.59. Fax across the states cost $2.39 for one page at staples and an additional page going for $2.19 each. Whereas for international fax $5.99 for the first page and additional pages ($3.99 each.
Find more Staples fax services
5. The UPS Store
You can send and receive a fax at a low cost in many UPS store locations across America and worldwide; they have over 4600 stores. Several locations offer fax facilities. You can find the UPS store quickly nearby and check out the store to fax documents.
How much does it cost to fax at UPS?
The cost to fax at UPS domestically and internationally:
Local fax goes for $1.00 for one page with additional pages costing $1.00 each.
Fax across the states costs $2.00 for one page, and an additional page goes for $1.00 each.
International fax costs $3.00 for the first page and $3.00 for each additional page.
However, the prices UPS charges are cheaper in some areas than others, thus check with the store nearby for current prices. And UPS stores are as easy to find in many cities, just like FedEx or Office Depot stores.
Grocery Stores
In a smaller town, you can always find a grocery store with fax services if you cannot find similar services at FedEx and UPS stores nearby. Check for fax services in these grocery stores:
If you are in a small town and need urgent fax services, you might not find a big local hotel or delivery services such as UPS or FedEx. Your next best option would be at Albertson's. Most small towns have an Albertson delivery center that lets customers send and receive faxes.
However, call ahead to double-check on availability. But if you cannot find a local fax machine at Albertson, you can just call around the local business to see if any will let you use theirs for a small fee.
Find Albertson's fax services nearby
7. HyVee
HyVee runs a national chain of grocery stores with over 250 store locations in the Midwestern states. Check their stores in Minnesota, Wisconsin, South Dakota, Illinois, Iowa, Kansas, Missouri, and Nebraska to send a quick fax. On average, a HyVee near me will charge $1 to fax, the first page and $0.50 for each additional page.
Call ahead for specifics on whether they offer fax services, and how much it costs. Also, if you are sending international, be sure to specify your needs and respective costs.
Kroger offers several in-store services such as babysitting, photocopying, print, and fax.
On average, the Kroger near me will charge $1 to fax the first page and $0.50 each additional page. The prices may vary, and each store nearby might charge more or less.
Call your local Kroger to confirm you can fax stuff.
9. Winn-Dixie
Winn-Dixie grocery stores operate about 500 stores in Mississipi, Florida, Georgia, Alabama, Louisiana. They offer many in-store services, including pharmacies, dry-cleaning operations, Western Union, coin counting vending machines, customers can buy money orders, postage stamps, and local fax machines. You can fax at the grocery store for a dollar or less.
Check your Winn Dixie for copy and fax nearby.
Financial Institutions
Financial institutions offer many complimentary or inexpensive services for their clients.
10. Credit Union
No matter where you are, you can find a nearby credit union that is never far away. Virtually all branches offer faxing services. If you need to send a quick fax, try checking your nearby credit union to see if they can send one on your behalf. They are an excellent place to fax for free if you are a customer. Credit unions don't tend to nickel and dime you like national banks.
11. Local Bank
Even more frequent than a credit union is a bank. Whether they offer you a free fax service will depend on the bank branch and your relationship with them. Personally, my bank knows me very well and has helped me on several occasions to send a quick fax from their machine.
Memberships
If there are no fax services nearby, try membership areas such as a golf club, gym, or the AAA Travel and Auto Club. They are likely to let you fax for free if you are a member of their organization.
12. AAA Travel and Auto Club
Other than being there for members when vehicles break down on the roadside, they offer many services. Members of the AAA auto club gets free fax services by visiting any of their offices nearby.
You can access travel services, discounts for many stores and businesses, banking, and community services such as fax services. Faxing is free and only available to members. Most people don't realize that their AAA membership is so much more than towing a car and jumping a dead battery.
Travel Stops
Travel offices enable guests to fax things when out and far from home. The cost may vary, but the ability and the convenience will be worth it, even for a frugal consumer.
Pilot Flying J, a travel center, has over 750 locations in the United States and a few in Canada. The company specializes in roadside help, with food and fuel location when you are on the road. They also offer business services such as Western Union, check cashing, coin exchange, and fax services.
On average, you will pay $2 per page, but it depends on the location. The service is available for guests only. Check out a Pilot Flying J nearby.
14. Hotel
A typical hotel offers free Wi-Fi in the lobby and computer services on the premises. Also, to cater to business clientele, most large chain hotels offer fax services to guests. Hotels might not be places to fax for free, especially if you are not a guest. It can never hurt to ask for their fee schedule and see if they can help a non-guest. It helps if you are a reward member of the chain.
15. Hostels
Some hostels have business centers that offer computers, printers, and even fax machines service. Given their cost structure, you will likely need to pay a small fee, even if you stay with them.
If they do not have a business center, ask the front desk staff if they have one in the back office. Most hostel offers a range of services for their guest at reasonable prices such as kitchens, internet access, laundry services, and cheap fax services.
Local Government
Local government offices have a fax machine, but it may not be part of their business to offer the services. They will charge for services as a way of offsetting the cost.
16. Local Library
Most public libraries have a fax machine, where you can send faxes using a local and toll-free number. Public libraries charge $1 per five pages for local fax services, and you can only pay cash.
Check their website or stop by to see what services they offer to their patrons.
Best Online Fax Services
In the digital era, fax machines have been replaced by websites and apps that send and receive documents. Yes, you can send a free fax from iPhone or any device with internet access. The apps and websites let you send and receive faxes from your computer or smartphone. The online services usually charge per page or a monthly subscription fee. Many will let you send the first for free or get a free trial membership.
Here's our list of fax software and apps to send and receive documents.
Send a fax from your iPhone or iPad on the go with WeFax. No account setup and verification are required to use WeFax. You just need to scan or import any document and send your fax worldwide from your mobile device.
As the leading mobile fax app, WeFax provides a easy mobile faxing experience for individuals and businesses alike.
The eFax offers one of the best online faxing services. Sign up for a free plan. You will receive a free fax number for all incoming faxes directed to your email. Get the eFax software, with ten incoming faxes per month for free. Each additional will cost you a small fee, but you can enjoy free fax services if you are a light or infrequent user.
19. Google fax service
Send and receive faxes right from your Gmail account for free. You can do it from any mobile device in just a minute. However, you must have the know-how fax from email.
Learn how Google fax works here
Hello Fax lets you fax from your PC or mobile device for free with the basic plan. The first five pages are free. If you need to send more, you must subscribe for $9.99 a month with a 300-page limit. A monthly subscription allows you to fax things regularly.
Metro Fax services run from $7.95 per month, which allows you to send and receive 500 pages. The pricing varies depending on the destination. It also lets you fax from your email or mobile device.
Metro Fax lets you fax for quick periods without paying for a monthly plan.
22. My Fax
My Fax lets you send 100 pages and receive 200 pages for just $10 a month. Just download the fax software and subscribe to the plan.
MyFax Free Trial Today
23. Ring Central
Ring Central lets you fax items on any regular basis for personal reasons and small businesses. Install the fax software to let you fax to $12.99 per month (for 750 faxed pages. Ring Central sets you up with a fax service for your PC or mobile device via your email.
Cheap and Best Fax Services Near Me Summary
The cheapest and best fax services will work for your computer, smartphone, or the web. You will find several free online faxing companies to sign up for a service depending on how much you have to fax things.
Don't forget that most people these days do not use a fax service that often, thus it would be more cost-effective to go to an office supply store or a local shipping store and just pay the one-time charge.
The above details better options for inexpensive fax services that will cost you less than a dollar to fax a page. Thus, if you need to fax anything, you can never run out of the option above.
The most cost-effective approach will likely consider our list of best online fax services for those comfortable with technology.
When was the last time you fax something to a business or an individual? What type of service did you use? How much did it cost you to fax a single page? Share your experience in the comments.