Maybe, you've begun a side hustle keeping one or two dairy cattle. Do you want to find a place where you can buy hay bales regularly to feed your dry cows? Perhaps you have a garden in the backyard growing some vegetables, and you want to buy straw bales to use as mulch.
But, nowadays, hay and straw aren't just for mulching gardens or feeding cows and other farm animals such as horses. Have you lately seen outdoor sittings where hay and straw bales are covered with decorative linen for decor purposes and comfort? Or in a get-together where the attendees get onto a hayride with the wagons filled with straws? Yes, that is how useful hay and straw bales have become!
The big question is: are there hay bales for sale near me? Well, whether you want to buy it for seating & decor purposes or to keep your farm or animal project going, finding a place near you is vital. The good news is, there are many places where you can purchase hay and straw bales.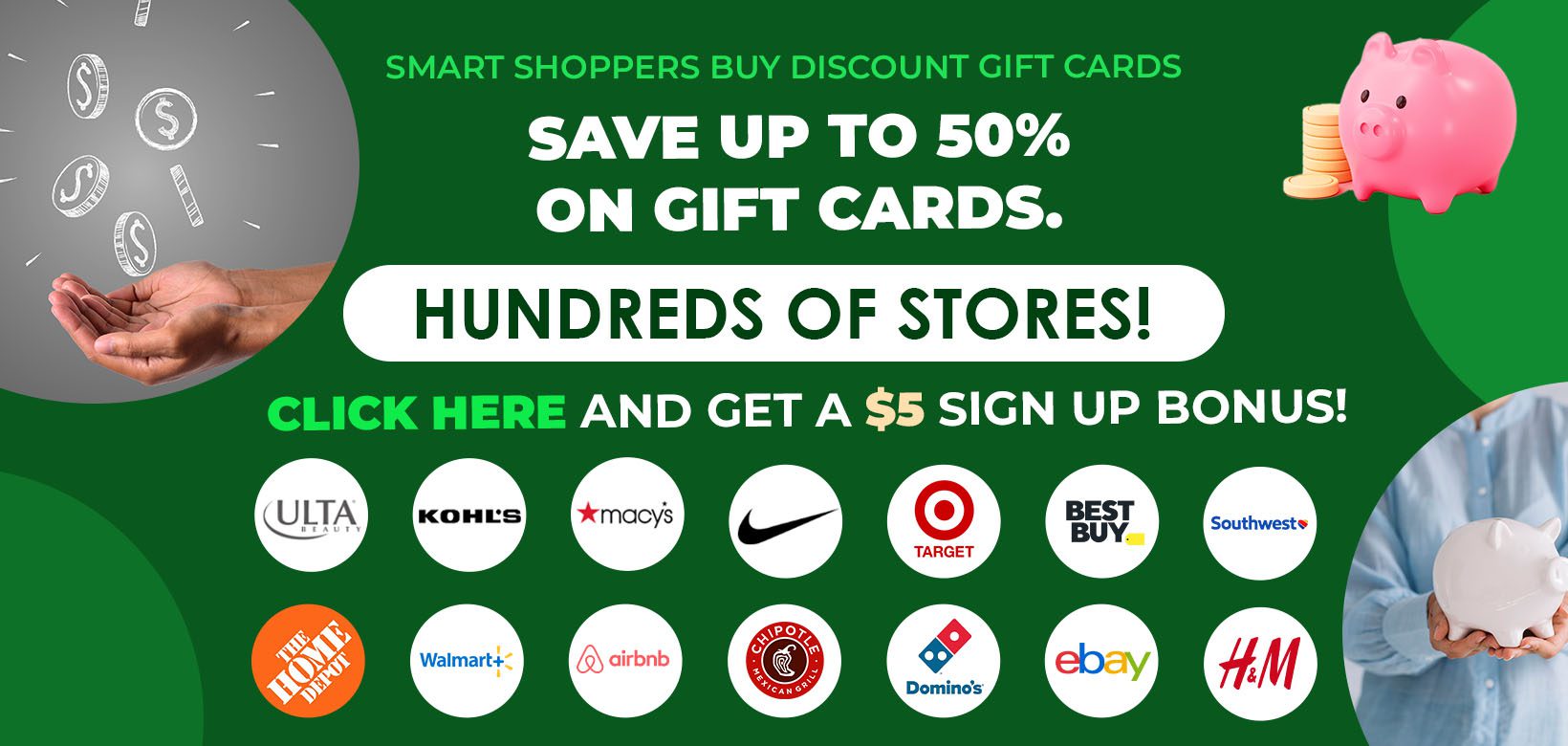 What is the Difference Between Hay Bales and Straw Bales?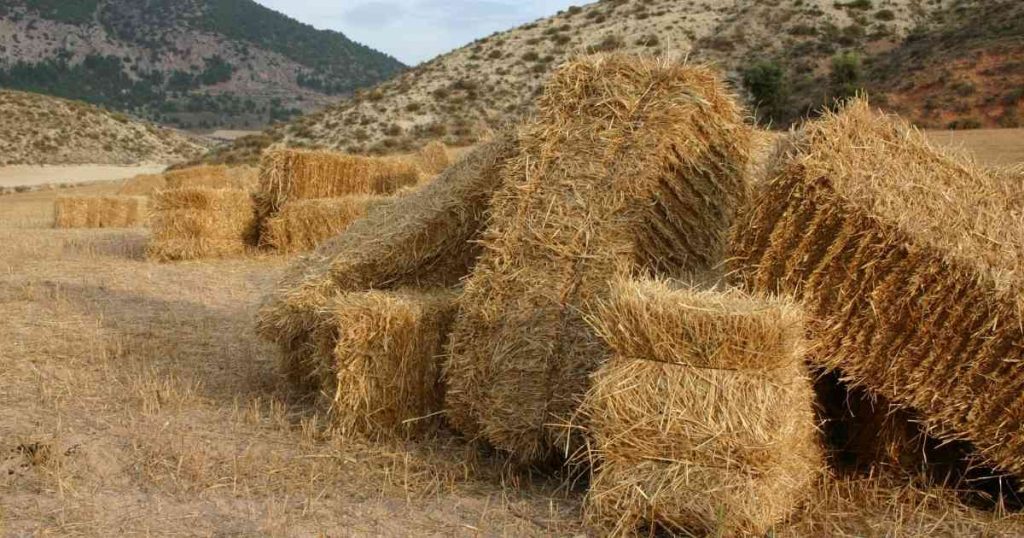 Are hay and straw the same thing? While many people use these terms interchangeably, they refer to two different things, and there is a difference between a hay bale vs. straw bale. Hay refers to a crop grown and harvested specifically as a feed for farm animals such as cattle and horses. To make a hay bale, farmers will cut and roll the crop or crops together.
Straw, on the other hand, is a byproduct of grain crops such as wheat and barley. After the grains have been harvested, the remaining straws are rolled together to make a straw bale.
Since hay is more nutritious, it is best used for feeding farm animals, while straw is much better used as garden mulch because it doesn't contain weed seeds. You can also find weed-free hay, such as timothy or alfalfa, but this is usually more expensive.
Though you can use both hay and straw as weed control mulch, you will end up getting different results. Hay made from mixed crops can bring perennial weeds to your backyard.
25 Places to Buy Hay Bales & Straw Near You
Several factors, such as your location, specific needs, and seasonality, come to play when determining the best place to buy straw bales near you. For example, if you just need to buy small bales of hay for decor purposes or a minor gardening project, retailers like Amazon, Walmart, and craft stores may suffice your needs.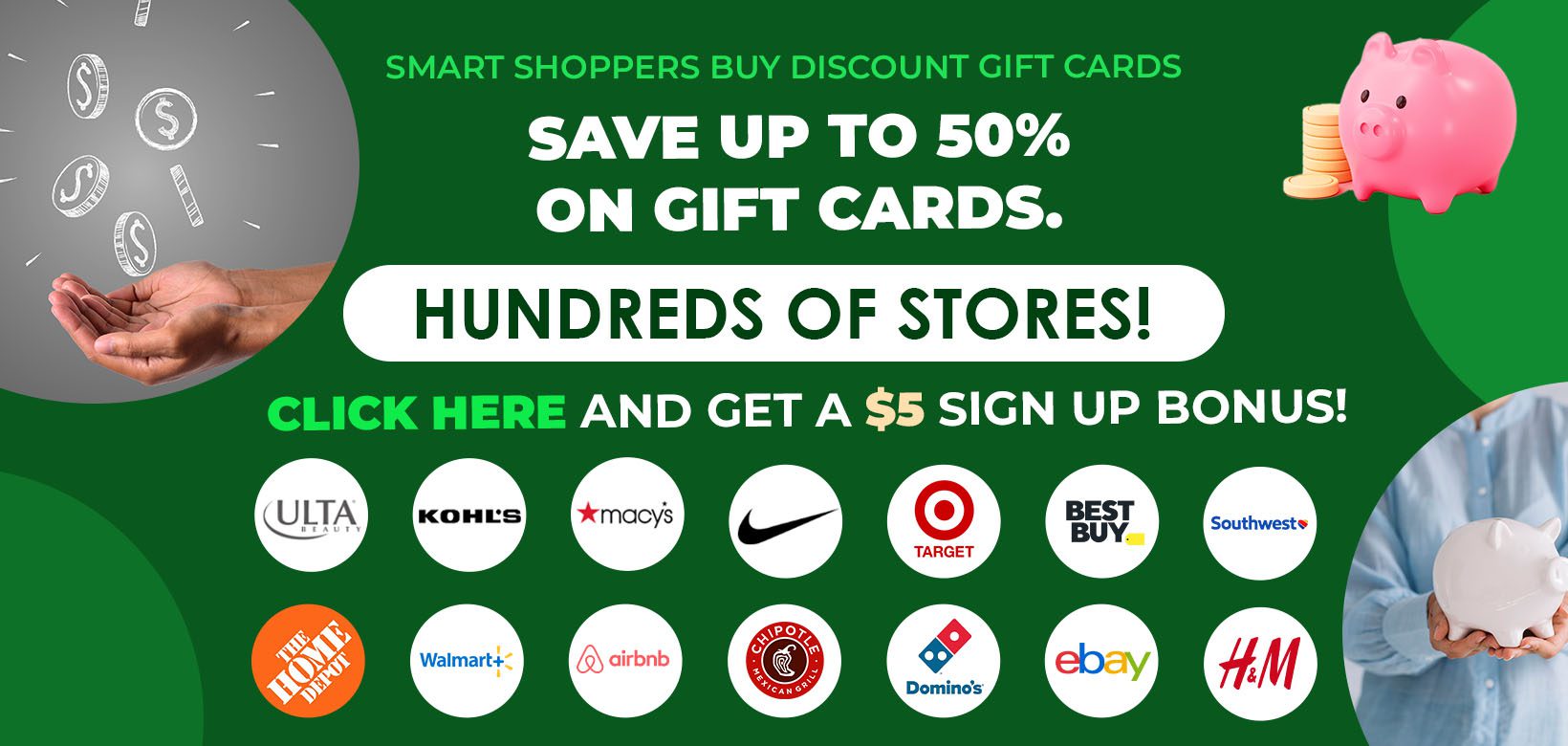 But if you need larger hay bales for livestock care or a big gardening project, you are more likely to get what you need from farm supply stores and hardware/home improvement stores.
Different stores will also have varying prices. For example, you can expect to pay more per bale when buying from a national retailer like Amazon than when buying from a local farmer. Your geographical location will also have a bearing on the prices you get. States that produce hay, like Midwestern states, will have fair prices than states that don't.
Farm Supply Stores
Farm supply stores are great places to start your search for hay bales for sale near me.
Just as the name goes, these are stores that stock all types of farm equipment such as farm tools, farm animal supplies, and farm equipment repair, along with hay and straw bales, and more.
You will find farm supply stores in almost every state. Here is a list of farm supply stores with multiple locations in various regions and states where you can buy hay bales near you.
1. Tractor Supply Company
Tractor Supply Company is one of the go-to farm supply stores where you can buy hay and straw bales near you at reasonable prices. The company has more than 1700 locations in 49 states, most of which stock hay and straw. They sell compressed bales, chopped hay, blocks, seeding straw, and other types of hay bales in various sizes.
They also stock various farm supplies such as automotive products and stuff like home decor, which you can find at reasonably lower prices than other stores where they are typically sold.
You can use their Store Locator to find a Tractor Supply near you and check out the types they have, as well as their prices on hay and straw bales.
Website: Tractor Supply Company
2. Fleet Farm
Fleet Farm has over 40 locations in Minnesota, Iowa, Wisconsin, North Dakota, among others. If you live in any one of these states, their store locations can be great places to buy hay and straw bales near you. They also sell other farm supplies, including a large selection of farm animal tools and equipment.
Availability depends on the season, while prices and sizes vary by location. Visit the Fleet Farm website to search for locations nearby or stop by to see the bale sizes available and their prices.
Website: Fleet Farm
3. Farm Supply Company
If you live in California's Central Coast, Farm Supply Company may be your ideal place to buy bales near you. They have a long-standing history, over 65 years! The stock farm, ranch, pet, and home decor supplies, among others. Mostly, they carry hay bales for feed purposes.
Popular locations include Paso Robles, San Luis Obispo, Santa Maria, Arroyo Grande, and Buellton, California. Visit their website to see whether they have a location nearby.
Website: Farm Supply Company
4. Rural King
Rural King is a great place where you can buy hay and straw bales nearby if you live in any of the following states: Alabama, Kentucky, Florida, Indiana, Missouri, Ohio, Michigan, North Carolina, Illinois, West Virginia, Tennessee, Pennsylvania, and Virginia.
They have over 100 locations in these states that stock various types of small animal hay and compressed bales. Use their store locator on their website to find a store open near you.
Website: Rural King
5. Agri-Supply
Agri-Supply primarily has store locations along the Southern East Coast. Georgia, North Carolina, South Carolina, and Virginia are some of the states where you can find their stores. They also have a few locations in states like Minnesota, Wisconsin, and Iowa.
Predominantly, their stores carry large and small feed and straw bales, but sizes vary with individual locations. You can find Agri-Supply locations using their store finder.
Website: Agri-Supply
6. Atwoods Ranch and Home
Do you live in Arkansas, Oklahoma, Missouri, Texas, or Kansas? Atwoods Ranch and Home have over 60 locations in these states, making it a great place to buy hay and straw bales if you live in the Midwest.
Atwoods Ranch and Home primarily sells square and compressed bales. It's still always good to check with your specific location to see the types of hay and the prices.
You can also shop online and have your hay and straw bales delivered to your home or use the Atwoods Ranch and Home store finder to search by city & state or zip code for locations open on weekends.
Website: Atwoods Ranch and Home
7. Orscheln Farm and Home
Orscheln Farm and Home is a good place for you to buy hay bales near you if you live in Arkansas, Illinois, Nebraska, Texas, Kentucky, Indiana, Oklahoma, Iowa, Ohio, Missouri, or Kansas.
They have nearly 175 store locations in these 11 states. You can also order hay or straw bales online from Orscheln Farm and Home. Generally, they sell compressed bales and small animal feed, but supply and availability may vary by location and season.
To find an Orscheln near you, visit their website and use the store finder to search by city or zip code.
Website: Orscheln Farm and Home
8. Southern States and Farm Store
Southern States Farm and Store has a couple of Virginia locations that both hay and straw bales such as alfalfa hay and timothy hay.
You can find a store location near you using the store finder on their website. Then check or call the store to inquire about prices and availability.
Website: Southern States and Farm Store
9. Stanislaus Farm Supply
Stanislaus Farm Supply has hay bales for sale if you live in California or Nevada. The retailer carries a variety of farm supplies, including feed and straw bales.
Popular locations include Modesto, Merced, and Yerington. To find a location nearby, visit their website.
Website: Stanislaus Farm Supply
Home Improvement Stores
You can find hay and straw bales in some home improvement stores. You should also check your local home improvement store to see whether they carry them. Here are some home improvement stores that carry them at times.
10. The Home Depot
Home depot has more than 2,000 store locations across the U.S., Puerto Rico, Mexico, and even Canada. Most Home Depot locations carry hay and straw bales on a seasonal basis and may be good places to buy during the fall, around Halloween.
Visit The Home Depot website to find and inquire about the availability and prices.
Website: Home Depot
11. Lowe's Home Improvement
Lowe's has more than 2,300 store locations across the US. They also have locations in Mexico and Canada.
Most of their stores do carry hay and straw bales, with some locations selling these products seasonally. Rectangular straw bales and loose straw are the common types sold in most Lowe's locations.
You can also shop online or visit their website to find a Lowe's location open on weekends nearby.
Website: Lowe's Home Improvement
12. Menards
Menards carries straw bales in most of its store locations. You can shop online and have your straw bales shipped to you or use the Menards store locator to find a home improvement store near you. To see availability and pricing in your local area, just enter your ZIP Code.
Website: Menards
13. Ace Hardware
Ace hardware has over 5,000 retail locations nationwide across the US. The stores carry various types of hay and straw near you, including animal bedding, bagged pine straw, and rectangular bales.
To purchase bales from Ace Hardware, use their Store Locator to find a suitable location near you or shop online. The hardware stores only have limited availability online.
Website: Ace Hardware
14. True Value Hardware
With over 4,000 locations nationwide, True Value Hardware is an ideal place to buy hay and straw bales near you, regardless of where you live. You can shop online and have your bales shipped directly to your home.
They commonly carry grab-and-go packed bales, but availability and prices may vary by location. To find a True Value nearby, use the Store Locator on their website to search by address or zip code.
Website: True Value Hardware
Retail Stores
National retail store chains are among the great places where you can buy hay and straw bales nearby. Stores generally stock them during late summer and the fall. The bales are typically stored in the outdoor or landscaping area.
Here are national retail chains to inquire about availability and prices.
15. Amazon
Amazon sells loose straw, bales, and rolls in different sizes online. The online retailer also has organic hay bales for sale. The process is simple, and the product is delivered to your house.
Website: Amazon
16. Walmart
Walmart sells various types of hay and straw bales in different sizes. Common types include round and rectangular bales, as well as loose straw for animal bedding and home decor purposes.
They have availability nationwide in most of their store locations, but you can also shop online. Use the Walmart Store Finder to locate a nearby Walmart store by ZIP code, city or state, or just shop online and have your bale delivered to you.
Website: Walmart
17. Target
Target carries round and rectangular hay and straw bales, mainly for home decor purposes. You can find them in your local Target store and online. Different locations may have varying sizes, types, and prices.
Like Target competitors, the hay and straw supplies may be seasonal and more available in the fall and holiday season.
Use Target's Store Locator or visit their website and place your order online to have your bales delivered at home. You can also opt for in-store pickup if you don't want to pay the extra shipping cost.
Website: Target
18. Michaels Crafts
Michaels has more than 1,200 stores across the US and Canada. Most stores sell decorative, rectangular straw bales that range from two to thirteen inches wide. You can also buy them online through their website.
They have a Store Locator on their website that you can use to find a Michaels store nearby. Just enter your city, state, or Zip Code to inquire about availability and pricing details.
Website: Michaels
19. Hobby Lobby
Hobby Lobby sells miniature and decorative straw bales in most of its nationwide store locations and online. Either use the Hobby Lobby Store Finder on their website or shop online and have your bales shipped to you.
Website: Hobby Lobby
Landscaping Nursery Near Me
Landscaping and gardening centers typically sell hay bales. Each store will carry different types and sizes, depending on the season and location. Here are some landscaping and nursery stores that carry hay bales.
20. Star Nursery
If you live in Utah, Nevada, or Arizona, Star Nursery may be a good place for you to find straw bales nearby.
Check the Star Nursery list of locations by state on their website to see whether they have a store near you. Then go ahead and inquire about the available types, sizes, and prices at their 16 garden centers.
Website: Star Nursery
21. Earl May Nursery and Garden Center
Earl May Nursery has locations in four states: Missouri, Kansas, Nebraska, and Iowa. Most of their stores carry hay and straw bales in a variety of types and sizes.
Check their list of store locations to find a store within 25-500 miles to inquire about availability and pricing. You can also shop online and have your straw bale shipped to a store near you or pick it up in-store.
Website: Earl May Nursery and Garden Center
22. Meadows Farms Nurseries
Meadows Farms Nurseries has 18 locations in three states, namely Maryland, Virginia, and West Virginia. Prices, types, and availability may vary depending on location and season.
Check their list of locations on their website to see whether they have a store where you can buy straw and hay bales near you.
Website: Meadows Farms Nurseries
Other Places That Sell Hay Bales Near You
Apart from the above-discussed places, there are other places where you can find hay bales and straw bales nearby as well.
23. Local Farmers
In my area, local farmers have organic hay bales for sale. If you live close to local farmers, the price and availability are more reasonable. It is especially true if you live in the Midwestern states that have many farm fields.
Farmers can harvest 100+ hay bales per acre, and you are sure to get them at a lower price from farmers than any other place. This is great for frugal consumers!
How many bales of hay can you get off of 3 acres?
A farmer will get about 300-350 bales of hay from the first cut on three acres.
24. Craigslist
Farmers will sell on sites like Craigslist, Facebook Marketplace, and other sites like Craigslist to find hay buyers online.
Buyers can expect to get great prices since you're buying directly from the farmer. Some farmers even offer delivery services with a pickup truck to make extra money.
Website: Craigslist
25. OfferUp
OfferUp is another excellent place where you can purchase straw and hay bales online. It offers an easy-to-use platform for anyone to sell or buy anything locally from furniture, trucks, electronics, cars, and even farm supplies. Occasionally, you can get free stuff online without paying a penny.
Visit the website or download the OfferUp app to find sellers.
Website: OfferUP
Related Questions
What are hay bales used for?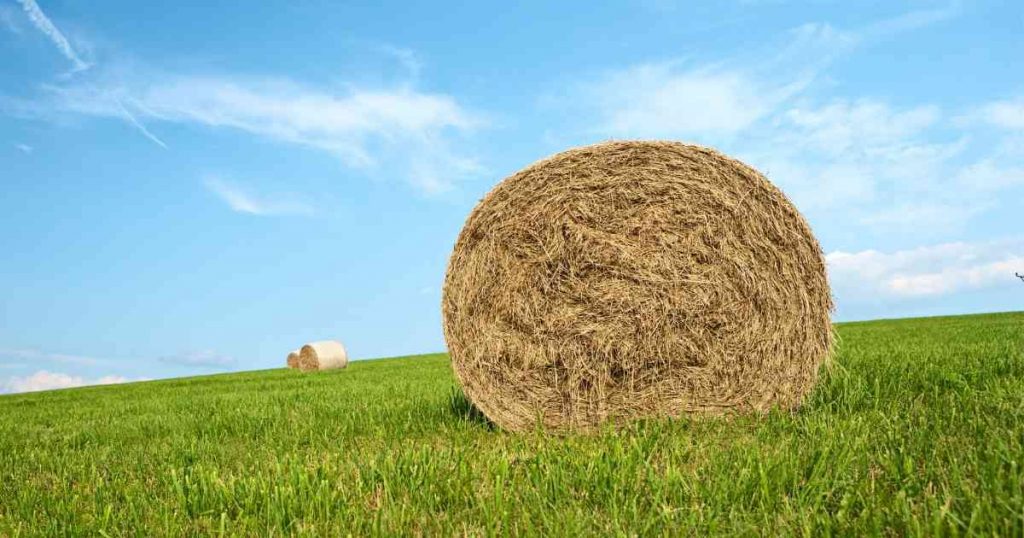 Hay and straw bales have many uses besides being used as mulch and animal feed. Here are seven uses:
1. Barriers
Large hay and straw bales can be arranged to block the entry of animals or kids.
2. Wedding seating
Hay and strawbales provide an excellent option for outdoor seating. Once you purchase or rent them, you only need to have them covered with decorative linen for comfort and decor purposes. They are then arranged in rows for your guests to sit on.
3. Feeding
Hay is very nutritious compared to the low nutritious straw. Though people use it as mulch, it is planted explicitly for feeding farm animals such as cows, horses, pigs, and goats.
4. Planting
Have you ever heard of planting in hay bales? It is used to make hay bale garden beds, especially in areas that have poor soil. Experts advise against planting on hay bales to avoid introducing dangerous weeds to your garden. Instead, you should consider planting on straw bales because they don't carry weeds.
Once you condition your bales, they can be used as raised beds in the yard to plant almost anything, such as growing tomatoes in hay bales, also known as hay bale tomatoes.
5. Decoration
Hay is commonly used for home decor and other decoration purposes. Large decorative hay bales, Halloween hay bales decorations, and yard decorations are good examples of these. You can also use straw for animal beddings.
6. Archery
Bales can be used as the target to attach faces for people practicing arrow shooting. It is because they are large and cheap. Missing arrows can penetrate them without getting damaged.
7. Insulation
Bales of straw are commonly used for RVs and rural trailer living to insulate against heat and water. But, they are more likely to entice rodents looking for a place to nest. Similarly, use straw to stuff a scarecrow, not hay, because it's a perfect place for mice and bugs to nest.
How much do hay bales cost?
Many factors, such as your locations, type of hay, time of the year, and climate, affect the price. For example, you will pay more for a bale of alfalfa than standard grass hay bales.
Generally, prices are about $8.75 for a two-wire bale of bermudagrass but can be as high as $19.99 for a two-wire bale of alfalfa.
The average price per ton for small squares and large square bales are about $237 and $218, respectively, while prices for a large round are about $154 per ton.
What size are hay bales?
Hay bales come in different shapes and sizes. The standard hay bale size is a small square or round bale measuring 16″ x 18″x 36″ and weighs anywhere between 40 to 60 lbs.
Sizes and weights for large square bales and round bales average 48″ x 48″ x 96″ and 50″ x 72″ respectively, and can weigh anywhere between 1,7000 to 2,000 lbs., and 1,200 to 1,400 lbs. respectively.
What shapes do hay bales come in?
Hay and straw bales come in two shapes: round and square. Square hay bale size and dimensions for a two-string bale average 14″ x 18″ x 36″, while a 3 wire string bale measures 16″ x 22″ x 44″. Average weights for the two are 40-60 lbs. and 100-120 lbs. respectively. A Large square bale measures 3 ft. x 4 ft. x 8 ft. and weighs up to 2,000 lbs.
Round hay bale sizes and weight /dimensions average 48″ x 60″ , and weigh between 600 to 1,200 lbs. 50″ x 72″ round bales weigh between 1,200 to 1,400 lbs.
Why are hay bales left in fields?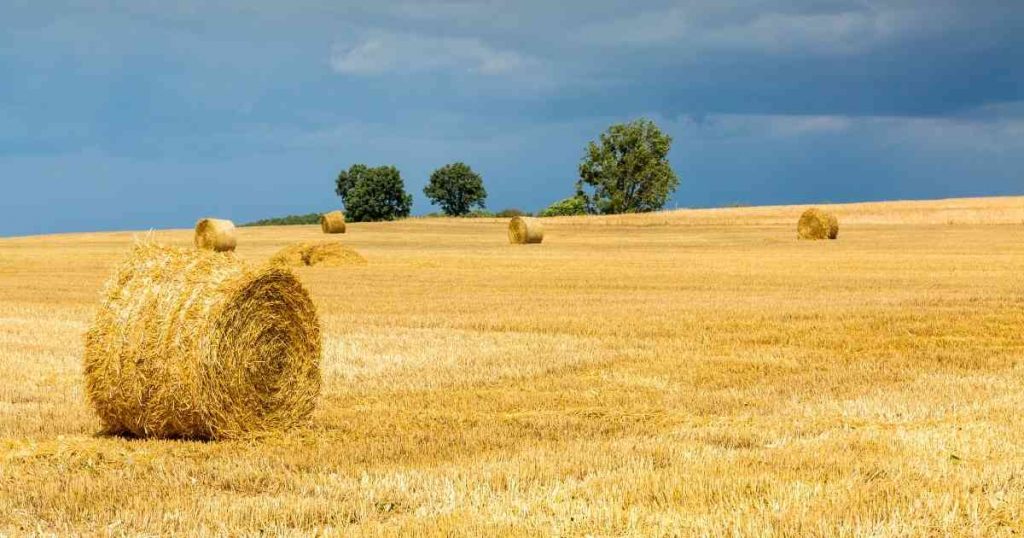 In late summer, you will see many hay bales left out in the field. These are just recently harvested bales that are left out after the final cut awaiting transportation.
Is straw cheaper than hay?
Yes! Straw is cheaper than hay. Remember that hay is grown specifically as animal feed, and it is harvested with all the nutrients in it. On the other hand, straw is less nutritious and low-cost because straw bales are rolled from wheat and barley straws after the seeds have been removed.
How Much Do Straw Bales Cost?
In North America, on average a straw bale can cost between $2-$6 per bale; however, excellent condition bales cost around $12. Similar to hay bales, the cost of straw bales depends on the location of the bales and the condition they are in.
If you are looking for cheaper or free straw, broken bales are a good option. Also, farms sell bales on-site, so be sure to get in touch with your local farm or watch signs in rural areas.
Where Can I Buy Barley Bales?
Barley bales are relatively cheap and easy to source. For example, Amazon has quality products, such as the original Scottish Brand made in the USA. For just under $20 dollars, it will treat 1000 gallons of water for 6 months.
Last update on 2023-10-03 / Affiliate links / Images from Amazon Product Advertising
This type of straw is exceptional at maintaining the quality of your aquatic garden features, such as ponds or streams. For these bales to work best, they should be placed floating at the top of your pond using a cage or a similar device. It needs to be where sunlight and oxygen are in the highest concentrations.
However, barley bales will not kill already formed algae. Instead, it will prevent the growth of algae.
It does not require a large amount of straw – one bale will do.
What Are The Pros and Cons of Straw or Hay?
Bale of Straw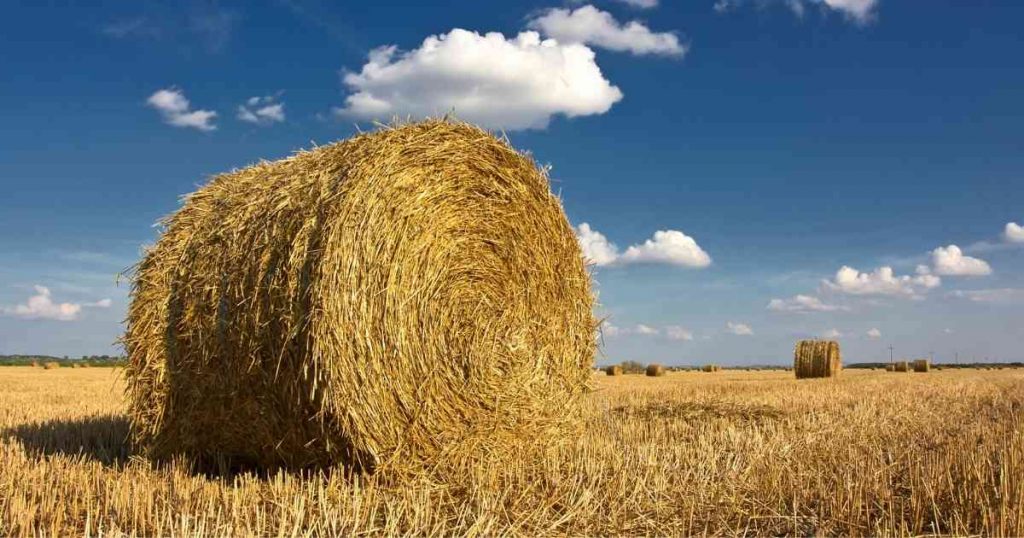 Pros
Low cost: Straw bale gardens are a popular choice due to how inexpensive they can be. Using straw bales for decoration in North America is becoming more common, and being able to mimic a dairy farm while getting a good deal is always significant.
Perfect for growing vegetables and bed gardening: A straw bale environment can be a great surface to grow plants and vegetation without digging.
Covers a large surface area: Related to the point of it being inexpensive, a straw bale will cover more square feet than soil or hay.
Better for pest and bacteria control: Straw bales are not living. This makes a nutritious environment for animal habitats a lot less likely.
Amazing substitute for shavings: If you are looking for a cost-effective replacement for your pet's bedding, such as a horse, then straw could be your best option. A straw bale surface can provide adequate bedding for your animal while making cleaning up as easy as changing the straw.
Cons
Daily upkeep: Straw bales can get extremely dry, so to keep your garden looking healthy and fresh, it must be watered daily. This type of garden will absorb a lot of water throughout the day, so a constant supply may be necessary. A low water temp would be the perfect condition for your bed.
Long-Term cost: Whether you are using the bales for straw bale gardens, or some bedding for your animal, you are going to go through a lot. With the frequency, you may need to change the straw for more plants, or when your pet does their business, may mean you go through a bale per day. Even at the low price of a bale of straw, this can add up.
Lack of nutritious value: If you are looking to use a straw bale as a meal for your pet, we would strongly advise against it. Straw is dead and lacks taste and moisture. More importantly, it does not have any nutritional value to support your pet.
Bale of Hay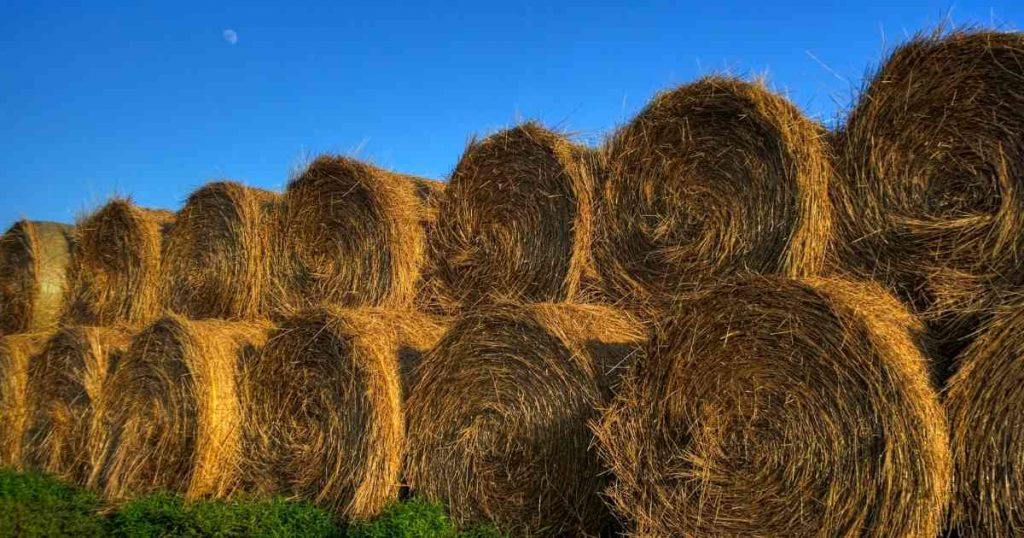 Pros
Perfect meal substitute for a pet: Unlike straw, a hay bale is living and full of nutritional value. Leaving this in your rabbit cage, or with your horse, can give them something to graze on to keep healthy.
Gives your garden an authentic look: A farm theme party can be a common theme in North America. Hay is a perfect option to use as seating or decoration as they will not need watering every so often. Moreover, once your farm theme party is over, this hay can be recycled, or sometimes even resold.
Maintenance is not required: Other than changing it now and again, a hay bale can be left in a field, stable, or garden, and not need any watering or other types of attention to maintain it.
Cons
Should be avoided in the garden: Unfortunately, you shouldn't use hay to grow your plants or veggies. Due to the hay being a living plant, it can encourage the growth of weeds and other unwanted plants in your garden.
Inhibit unwanted pests and organisms: Using the same hay for a while can result in decay. This decay can allow the growth of bacteria and allow a habitat for unwanted pests to live in.
Not cost-effective: Hay is more expensive than straw. If you are using hay for things such as gardening or your pet's bedding, it can result in more money being spent when you are required to change the bales.
Buy Hay Bales and Straw Near Me Summary
Hay and straw bales have many uses, and different people buy them for different purposes. It can be used for a gardening project, mulching, feeding farm animals, or decorative purposes. You can always find a place that sells it near you.
Farm supply stores, home improvement stores, retail stores, landscaping, and nursery stores are all great places where you can buy straw and hay bales near you. But it would even be better if you can get them from local farmers near you at a low cost. Visit any of the places discussed above and see the types they have and their prices.