A pair of shoes can make or break your outfit. Yes, most people will indeed be looking at your shirt or dress more, but eventually, those eyes will have to go down. To be fashionable, you have to find shoes that match every outfit in your wardrobe.
If you are lucky enough, a pair of shoes may already match half of your clothes. Teachers can attest that they have that comfy pair that they wear with most of their attires. Not everyone is a teacher, though.
Generally, you need pairs to match every occasion and type of attire. It is not for the benefit of others, but more for the sake of your comfort. You wouldn't want an eyesore – and you sure don't want to run in heels. Luckily, the web is a treasure trove to buy discount shoes online that are affordable for frugal consumers.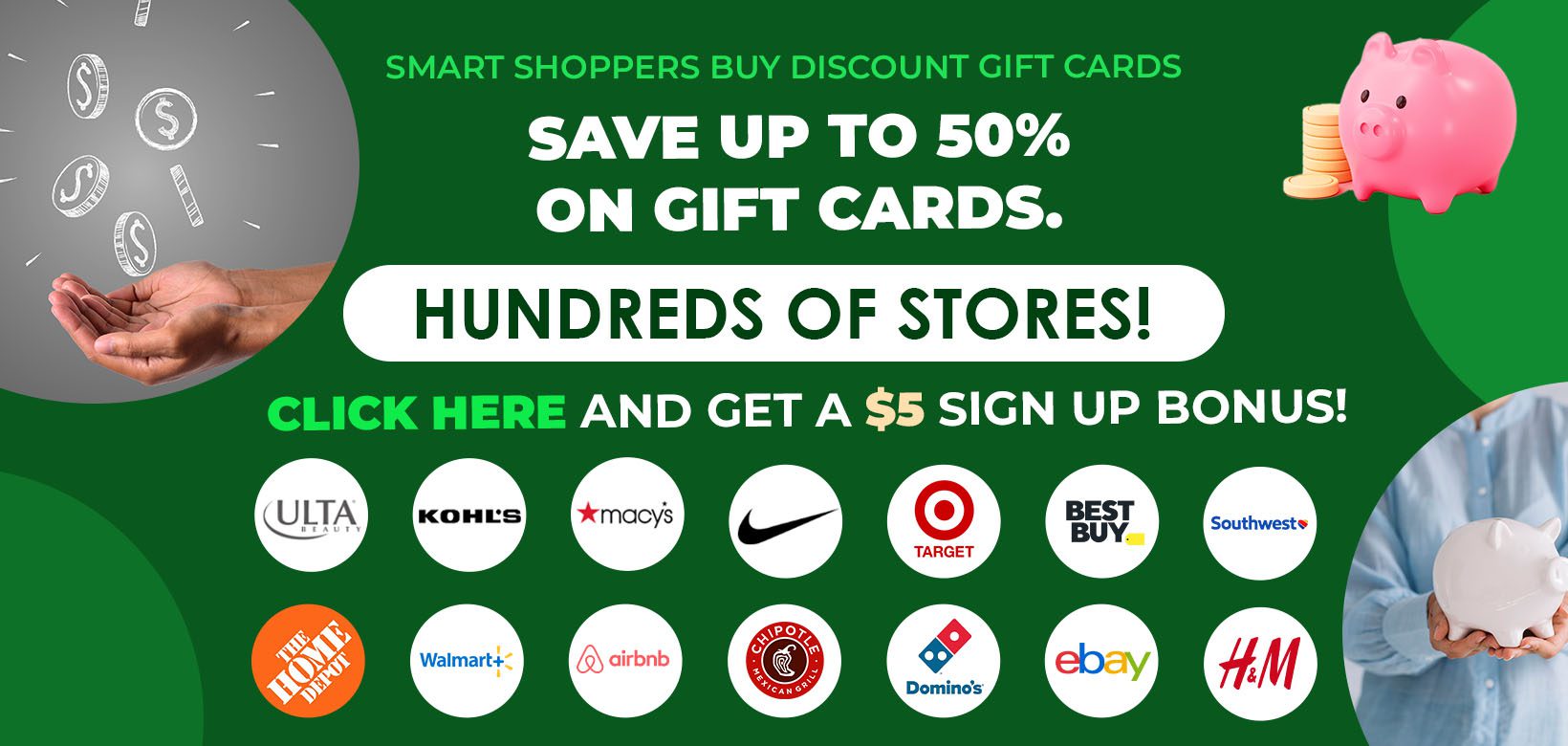 Tips Before You Consider Buying Shoes Online
Free shipping is based on pre-tax: You will usually know what the pre-tax price is for shipping. However, you should also be aware of the other charges that may be added. While some shops claim to provide free delivery services, note if there was a minimum amount somewhere on their website. Free shipping is based on the pre-tax total.
Discounted shoes may come used: If you want unused and unworn shoes, you may want to read the small print. Consignment sites, such as Tradesy and ThredUp, for example, sell well-maintained, but worn shoes. If you are not comfortable with that, then you are better off buying your discount designer shoes online at their leading suppliers. Check out their sales or clearance pages for a big shoe sale.
Shipping delays: Expect delayed shipping during the time of COVID. Even the biggest among the stores above, Amazon.com, has clearly stated that there may be delays during COVID. Delays may also be more significant if you live outside of the Continental US. Amazon also offers to add discounts if a customer willingly goes for delayed delivery to make way to ship emergency supplies.
Free shipping within continental US: Since the Continental US has been mentioned, make sure that the discount online shoe shop delivers to your address if you live outside of the US. The site may have been delivering to your address before, but its services may have been compromised because of COVID-19. Inquire if you must.
Weigh return policy before purchasing: If you are not sure of the size but do not have any other way but to shop online, make sure that the store handles returns and refunds. Some online stores do not offer returns for final sale shoes while others allow returns, but for a price.
3 Ways to Save on Shoes
You can save even more, even when shopping at the best places to buy discount shoes online. It takes a little extra work, but that doesn't stop frugal consumers when it comes to ways to save on shoes.
Don't Shop One Shoe Shop: Shoe brands like Nike don't only exclusively sell on Nike.com. You can buy discounted Nike shoes online or at most stores. Once you find a desirable style, shop around to all the websites listed here for the best deal. Depending on your shoe size, you may score an extreme discount if a retailer is trying to close out and clear inventory.
Buy discounted gift cards: Once you find the best place to buy discount shoes online, go to Raise.com. They will sell you discounted gift cards at shoe stores like Overstock, Walmart, Nordstrom, DSW, Famous Footwear, Foot Locker, Cole Haan, Zumiez, Zappos, Kids Foot Locker, Nordstrom Rack, Shoe Carnival, OnlineShoes, and many more. Use our Raise link for first-time customer promotions.
Use cashback apps: The cashback apps make it easy to save another 2-8% on your new shoe purchase, possibly. Rakuten is one of the most popular cashback apps with over 2,500 retailers. You can shop through Rakuten through their website, mobile app, or download their chrome extension to receive cashback. Sign up here to get paid $10 cashback on your first purchase of $25 or more through Rakuten.
Sell your old shoes for money: According to NewDream, the average American owns 19 pairs of shoes. You can sell your shoes online to make money fast. You can consign your shoes through sites like thredUp, Tradesy, eBay, or Poshmark. See our post on 32 Best Consignment Shops Near Me and Online Apps.
Here are the 25 best places to buy discount shoes online you can explore:
Cheap Designer Shoes Online
For cheap designer shoes online (mostly of the sporty kind), you can visit DSW online or at one of their local brick and mortar stores. The regular array of shoes has the current price listed, and the original price indicated below each, so you know if it's a deal.
After signing up, you immediately get $10 off. If you are into casual shoes, then register through the DSW VIP email. You can join the club through free registration. Not only do you get $5 on your birthday, but each purchase racks up points that you can use for future buys.
Shipping: You are charged on a per order basis.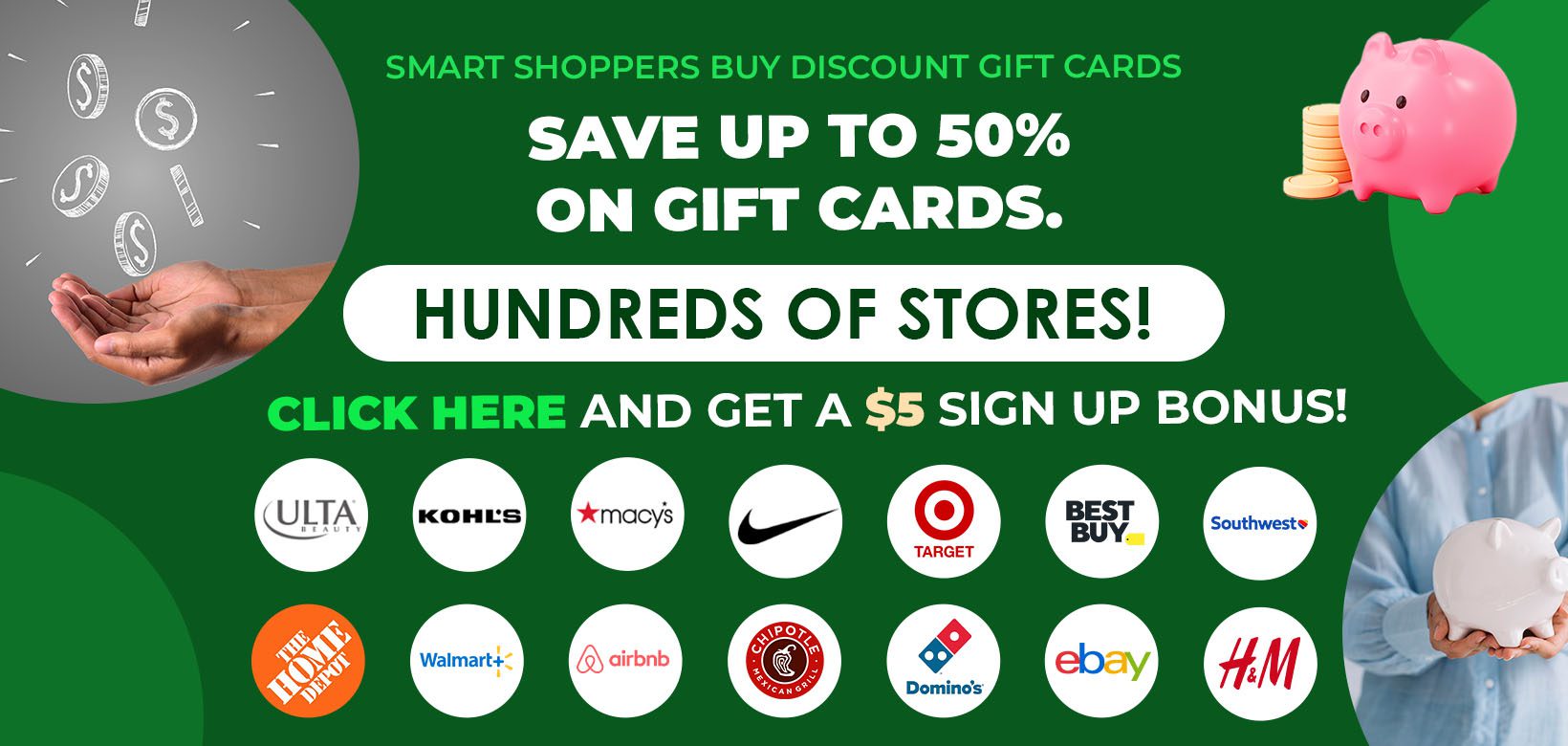 Standard delivery: $7.95 per order for 4-7 business day delivery time
Second business day delivery: $14.95 per order for two business day delivery time
Next business day delivery: $24.95 per order for one business day delivery time
Returns
Always free in-store returns.
Online costs $8.50 shipping fee unless GOLD or higher, then it's free. 60 day return policy unless VIP ELITE that gets 365 return policy.
In-Store Pickup and drop-off/return
Curbside returns during COVID
2. Amazon
Amazon has established a reputation for providing lower prices for premium products, including cheap designer shoes online. Sometimes, customers have to ask if the product is original – and you should know that products that ship directly from Amazon are. Not only that, but Amazon also offers clearance sales.
Shipping – If Amazon sells the shoes, they will cost $8.99 per shipment and 99 cents per item. You can get free shoe shipping if you spend $25 or more on eligible items. Amazon Prime members will also get free shipping for qualifying merchandise. Of course, most shoes will cost more than $25, which likely means you'll get free shipping.
Returns – When you buy the Amazon site's shoes, it should say whether it qualifies for free shipping and free returns. If not, then the return shipping cost will be deducted from your refund when using the return label.
3. Onlineshoes.com
The site's motto clearly shows its stand on prices and quality: "Great brands. Better prices." Onlineshoes.com's selection is extensive and includes known brands, as promised. You get an array of cheap designer shoes online in this fun shop. Cheap name brand sandals are also part of their collection. Onlineshoes.com company offers free shipping to cap off their reasonable prices.
Shipping: Free economy shipping on any continental US order. Additional charges for upgraded expedited shipping.
Returns: Most merchandise can be returned within 30 days of its original purchase. $5 will be deducted from your merchandise credit. They do not offer exchanges. You must return then repurchase the item.
4. Overstock.com
Overstock.com is not a shoe store, per se. It sells just about anything you need from an online shop. It, however, has some luxury shoes, such as Jimmy Choo and Steve Madden. You do get a 10% discount upon signing up and an annual clearance sale to look forward to. So, you could say that this site also offers cheap designer shoes online.
Shipping: $8.00 shipping charge for anything under $100.
Returns: Free returns on select items for Club O members if initiated within 30 days of purchase
5. Walmart
The Walmart-owned online shoe store sells some of their pairs up to an 80% discount. Discounts such as these help you get hold of more cheap designer shoes online. There is nothing cheap about the Merrel, Clarks, Birkenstock, and other brands that it sells – except that you can get these brands low or even lower, with Shoes.com's sale section.
Shipping: Spend $35 or more to get Walmart free next day or two-day shipping on most orders. If you don't hit the $35 threshold, you'll pay $5.99 for flat-rate shipping. Most shoes should at least get you close to the $35 minimum, and you can likely find some household necessities like laundry detergent or hygiene products to get the free shipping.
Returns: Walmart has a 90-day return policy if you are not 100% satisfied with your item, with some exceptions. You can return your shoes free by mail, in-store, or via a scheduled pickup from your home or work.
6. Target
Target may not provide you with luxury brands, but they provide you with high-quality products that look like top brands. It is possible to get ahold of some cheap designer shoes online here, as well. You get low prices all year long, as well. You can consider it an affordable online shopping site, but the quality is not sacrificed.
Shipping: Target has free standard shipping if you place the shoe order using your RedCard. If you are not a Target RedCard holder, you can still be eligible for free shipping if you spend more than $35. Shipping will cost a flat $5.99 for orders under $35.
Returns: Target offers free returns by mail or the return of most items to a nearby store. Most unopened items in new condition and returned within 90 days of purchase will receive a refund or exchange. Though, Target-owned and exclusive brands are allowed a full-year to return or exchange.
7. Shoes.com
Shoes.com, located in Boston, has been selling cheap designer shoes online since 1999. Their popular shoe brands include Clarks, Timberland, Skechers, New Balance, Adidas, Vans, and hundreds more.
Some people ask, "Is Shoes.com a legit company?" Yes, because Walmart owns it. It was acquired in 2016 by Jet.com, a Walmart-subsidiary.
Promo code and Coupons: Visit Shoe.com homepage for promo codes with shop and save coupons.
Shipping: Free shipping with no minimum purchase
Returns: A prepaid return label will cost $6.95 deducted from your merchandise credit. Exchanges are free.
Best Places to Buy Sneakers Online
8. Foot Locker
Foot Locker, a Manhattan-based online store, can provide you with all the athletic shoes that you need for whatever physical activity. It supports your sporty habit by providing you with coupons when you sign up for their email list. Take note that the Foot Locker is not just one of those Men's shoe stores. It also has women's and kids' selections. So, it is one of the best places to buy sneakers online.
Shop and save coupons: Find Foot Locker coupons here.
Shipping: In the continental US, it costs $6 per order plus $1.99 per item.
Returns: Shoe buyers must take place within 45 days after the original shipping date. $6.99 will be deducted from your refund amount unless deemed defective merchandise.
9. Hibbett
Another site to include your best places to buy sneakers online is Hibbett. For your Nikes, Jordans, and other top sneaker brands, you can take advantage of Hibbett's clearance section. They slash off prices at an average of $30.
Shipping: Most orders ship for free via Standard shipping unless overweight or select clearance items.
Returns: free for 60 days
Insurance: Free package insurance
Cheap Name Brand Shoes for Kids
10. Shoe Carnival
Shoe Carnivalhas more than 400 brick and mortar branches located in the south, southeast, and Midwest. When you register onto their site, you immediately get $10 off if you purchase shoes that cost more than $59.98. Visit the Shoe Carnival coupons and promotions page to see current deals such as Buy One Get One 50 percent off shoes for more price savings. They also ship for free if your purchase goes above $75. If you want cheap name brand shoes for kids, Shoe Carnival is the answer.
Coupons and Promotions: Check Shoe Carnival regularly for updated promotions and coupons
Shipping: Free standard shipping if you spend $75 or more
Returns: 60 days from the date of purchase – must be unused, new, and include all original packaging—$ 6 flat-fee deducted from the refund.
Cheap Name Brand Baby Shoes
11. Zulily
Zulilyoffers a wide range of discounts on cheap name brand baby shoes, toddler shoes, and even adult shoes. Brands and types of shoes include KEEN, athletic, western wear shoes, sturdy footwear, authentic, and handcrafted.
They provide top brands, but they also have handcrafted, authentic pairs that will add a dash of originality to your look. You do have to register to their mailing list to be able to browse their selections.
Coupons: See the Zulily shop and save coupons page for current deals.
Shipping: Domestic shipping and handling at Zulily starts at $5.99. International shipments or outside the continental US may incur an additional charge.
Returns: Zulily has a 30-day return policy, and you will receive a store credit on unused items with the original packaging. If returns are purchased with a Zulily credit card, you will be issued a refund minus any shipping and handling fees. A single-item returned will cost $4.95, two to five items will cost $8.95, then an additional $8.95 will be deducted from your return if six or more items are returned.
Fashion Shoes Online
12. Nordstrom Rack
Nordstrom Rack is a pretty famous brand, making its site a place to find some fashion shoes online. It is no wonder it has more than 115 locations in the US, Canada, and Puerto Rico. They are very generous with their discounts, sometimes going for as much as 75% off.
My wife likes to tell people how one of her favorite fashion shoes was 70% off at Nordstrom. She tends to leave out that they were originally $500. It's still a good deal from a percentage point of view. Plus, she got some Nordstrom rewards for her purchase.
Clearance: Visit the Nordstrom Rack clearance section of the site for current promotions.
Shipping: Free shipping for US orders over $100
Returns: Free at the store but costs $5.95 in the US and $10.95 in Canada. See Nordstrom's return policy.
13. Zumiez
Zumiez has 600 retail stores in the US and does not just sell footwear. The brand also specializes in apparel, accessories, and specialty fashion footwear. You can get a style to revamp from the foot up with their fashion shoes online and more. Zumiez promotes sporty, high-end lifestyle brands, including snowboarding, skateboarding, motocross, and BMX. Its clearance sale page is worth a visit because it offers small discounts on your first pair and potentially 50% off on a second one.
Shipping: Zumiez has free shipping for orders over $39.95. During COVID, they're offering have a $5 flat rate shipping promotion in the Continental US.
Returns: Return or exchange any shoe purchase or merchandise at any US Zumiez store for up to 30 days after your local store reopens during COVID. Otherwise, complete the return or exchange form in the box and send it back to the address on the form.
14. Cole Haan
Cole Haanis a very fashionable brand, but its online store is regularly offering sales on its fashion shoes online. I own multiple pairs of Cole Haan and never paid full price.
You get to participate in their sales and clearance when you sign up for their mailing list. Signing up also ensures that you get an annual birthday coupon. If you are a student, make sure you use your school account to make up to 15% of both sales and full-priced items. The student must register with a valid EDU address when creating a new account. Register a student account at Cole Haan here.
Shipping: Free shipping if you order over $150 of shoes or merchandise, or pay $5 for UPS Ground.
Returns: Cole Hann will accept any unworn shoes within 30 days of the original purchase date.
Holiday Party Shoes
15. Macy's
Macy's has hundreds of stores throughout the US and a tremendous online presence. It's an iconic brand in the retail industry that sells value and high-quality brands. Macy's is one of those retailers who regularly sells discounted shoes in the store, online, and through its app.
My wife and daughters have historically liked buying holiday party shoes on sale from Macy's. If you aren't familiar with the retailer, they are known for being very promotional with sales and coupons. Visit their website and shop under their coupon deals for the most current promotion, such as discounted shipping or extra percentage off merchandise.
Shipping: Macy's Loyallists get free standard shipping every day, including military addresses and US territories. Becoming a Loyallist is free on their website or app. If for some reason, you don't want to become a Macy's Loyallist, then you'd pay $6 for holiday party shoes under $25. The shipping cost incrementally goes higher depending on how much you spend but goes back to free for orders over $150.
Returns: Macy's returns are free at stores with your packing slip or receipt in the original form of payment. Unused shoe returns within 90 days of the original purchase date will be refunded in the original form of payment. Between 91-365 days after purchase will receive a merchandise credit only. If it's a Final Offer item, you must return the item within 30 days.
Italian Shoes Online
16. 6pm.com
For those who prefer buying their Italian shoes online, you can get your fix at 6pm.com. The site has Donna Karan, Dolce & Gabanna, and Emporio Armani, among other Italian brands. The online shop also carries other popular brands, such as Kate Spade, Marc Jacobs, Miu Miu, and more, thus establishing 6pm as a supplier of fashion shoes online.
The products are displayed with the store's prices pitted against the manufacturer's suggested retail price (MSRP). A Donna Karan pair, for example, has an MSRP of $200 but is being sold at $60. You can find a transparent and discounted luxury at 6pm.com.
Shipping: Spend $50 or more or buy two or more items for free standard shipping. Otherwise, shipping costs $3.95. You can upgrade to 1 or 2 day business day shipping.
Returns: During COVID-19, they're offering extended returns for 60 days from the purchase date. See the 6pm.com current return policy here.
Cheap Basketball Shoes Online
17. Famous Footwear
Famous Footwear delivers on its promise of, well, famous footwear, but it has also amplified its benefits. It now offers free shipping at no minimum purchase for all rewards members. The page is also full of various discounts and rewards.
Famous Footwear also rewards purchases with points that can mean cash rewards. Yes, you can get excited about all the various discounts that they are offering. Famous allows you to stack rewards and coupons together; some companies may restrict you to one discount at a time.
You also get a $5 reward on your birthday, further made sweeter by bonus points throughout your birth month. The best benefit, I believe, is being able to buy cheap basketball shoes online from Famous Footwear at one of there over 1,100 locations in the US.
Famous Footwear rewards: Free sign-up for cash rewards for every 100 points, free shipping w/no minimum, combine rewards with coupons and sales (stackable savings), $5 birthday reward plus bonus points all month long.
Shipping: Free for all rewards members or free shipping on orders of $75 or more for non-members.
Returns: 60 days (in-store are free). The customer pays the return shipping charges and will not be refunded shipping charges.
Best Places to Buy Nike Shoes Online
18. Nike.com
Of course, one of the best places to buy Nike shoes online is Nike.com. The site provides student and military discounts. You can also get free shipping at Nike when your purchase exceeds $150. Its site's sales page has discounts of up to 40% on all Nike gear for men, women, and children.
Shipping: Free shipping with free Nike Plus account for orders $150 or more
Returns: Free returns on shoes and other Nike merchandise
Discounts: Military and student discounts
Discount Tennis Shoes
19. Midwest Sports
Midwest Sportshas one store location in Cincinnati, Ohio. It more than makes up for it with its customer service and online shop. It also has a sales page that offers up to 70% off their shoes. They have brands such as Nike, Adidas, Wilson, and other discount tennis shoes.
Shipping: Free 2-day shipping over $75 with UPS tracking
Return Policy: 60-day return policy. The order includes a one-time convenient return or exchange label in the box. It's free if the remaining balance of the order stays above $69.95. Otherwise, $6.95 will be deducted from the refund.
20. Tennis Express
Tennis Express, Houston-based, sells tennis shoes and apparel. They share their coupons on their website and via their customer email list. Visit now, and you just might get 10% off your shoe purchase to get some discount tennis shoes. They send a lot of emails and have a lot of regular sales where you can save money fast.
Add the free shipping or the COVID curbside pickup, and you might save some more money. A clearance page should shed up to about 40% off. You might even get a gift card with a purchase or buy one of their fun, cheap t-shirts at their online checkout.
Coupons and Promos: See the Tennis Express coupons and promos page for the latest deals
Shipping: Free UPS 2-day shipping on all orders over $50 in 48 states
Returns: Free pre-paid shipping label for qualifying orders over $75.
21. Tennis Warehouse
Another site to visit for your discount tennis shoes and apparel is Tennis Warehouse. It has two brick and mortar branches in Georgia and California. You get free shopping when you buy $50 worth of goods from their online shop.
Returns are flexible and free, as well. You have a full year to get a refunded return. Tennis Warehouse's clearance page also provides you with a generous number of discount sneakers. The original prices, as well as the available sizes, are indicated.
Shipping: Free over $50
Returns: Generous 365-day return policy with free, flexible returns. The exception is used tennis racquets that come with a 30-day return policy.
Cheap Golf Shoes
22. PGA Tour Superstore
The PGA Tour Superstoreis your place for the sport of golf. You also have somewhere to buy your discount sneakers and even tennis stuff. Most people don't realize the PGA store has a full line tennis gear, including shoes, apparel, rackets, balls, etc.
Discounts on brands such as Adidas, Asics, Nike, Under Armour, and more can reach up to 35%. You get free shipping when your purchases total to more than $99. But you know that you are interested in the site because of cheap golf shoes.
Shipping: PGA offers free standard ground shipping on all merchandise and shoe orders over $99. If you spend less than $99, standard shipping costs $8.99 or more for faster shipping. You can avoid shipping costs by buying shoes from a local store online and selecting curbside pickup.
Returns: They offer a money-back guarantee for products in their original condition within 30 days with a full refund receipt. To return shoes online, log in to the website, complete the return form, and send you a return label to your email address.
Shoe Consignment Shop
23. thredUP
ThredUp is a nifty little consignment site that allows you to save as much as you can with all the products they offer. When you sign up with them for emails, you immediately get 50% off your first purchase. Most of the products are affordable, but thredUP is not afraid to offer even deeper discounts. You can even search among the recently discounted items. With a category like that, you can zero in on your next fashionable and discounted pair.
Discounts and Promos: Sign Up for up to 50% off your first order at thredUP.
Shipping: $5.99 flat rate shipping for standard shipping via USPS. Expedited shipping costs $11.99 per package.
Returns: Return shipping label costs $8.99 that will be deducted from your original form of payment.
24. Tradesy
You will find clues to what Tradesy is all about from its very name. You get to buy cheap pairs of shoes at this consignment site, but you can also sell pairs that you own but no longer need. It's a great site if you are trying to begin a minimal life and make some fast money.
When you join the site, you also get $50 off your purchase if you rack up more than $400.
Because the items being sold come straight from fellow customers' closets, the prices can go low. For example, Chanel sneakers worth $5,0000 is being sold for $1,800. This example is just for reference.
If you are saving money, you can still buy a classy Dolce & Gabbana for $200 (formerly at $700 plus). You may also sell your own extra pairs of shoes.
Shipping: The buyer pays the shipping cost for the chosen method. Shipping methods and costs vary from item to item.
Returns: Buyers send returns to Tradesy. Buyers can request any return within four days of delivery. Tradesy covers all shipping for all returns.
Buy Shoes for Different Size Feet
25. Zappos
A very intriguing offering by Zappos is it allows people to buy shoes online for different size feet. If you need split size shoes, you may want to check out this online shoe store. The store also allows you to buy a single shoe – not the pair – to accommodate unique needs. You could say that being able to sell split-size shoes is a means for Zappos to help you save money.
Shipping: Zappos provides free standard shipping on all orders. The free shipping offer has no minimums nor exclusions. Some orders may qualify for free upgraded shipping, check Zappos VIP for details.
Returns: Zappos has a fantastic 365-day free return policy from anywhere in the United States if you are not 100% satisfied. It's beneficial if you order a brand that isn't true to size shoes.
FAQ
Where can you get cheap shoes online with free delivery?
If you have no particular type in mind, you can shop at Onlineshoes.com. The online shoe store sells affordable shoes and offers free delivery.
Famous Footwear can help you with your brand name collection without bankrupting you. This brand name supplier also offers free delivery, with no required minimum purchase.
Nike.com and the PGA Superstore both have free delivery service, but you need to reach purchase totals of $150 and $99 respectively to get it.
Another member of the above list that offers free delivery is Tennis Express.
How much bigger is half-size in shoes?
Half sizes were introduced in 1880 when it was realized that the next size might not necessarily accommodate a particular person's foot. They were introduced to create better fits. A half-size is 4.23 mm (.17 inches) long, which is precisely half of the full size of 8.46 mm (.33 inches).
Is it better to buy shoes bigger or smaller?
It is much better to buy shoes online that are a little bigger. You don't want to walk about with tight shoes. That may be alright for the first few minutes but will eventually become painful.
There are two reasons it's better to buy shoes that are bigger vs. smaller:
Thick warm wool socks – It gets very cold and snowy in Chicago every winter. I tend to wear thick wool socks, and they offset any room when I buy slightly bigger shoes.
Room for orthotics – My pediatrist and I both put insoles in our sneakers and our fashion shoes. Because of that, we tend to buy shoes with room for orthotics a half size bigger.
Recently, I signed up for an Amazon subscription to receive the Dr. Scholl's HEEL Pain Relief Orthotics. They are incredibly reasonable and add just enough support for my heal and relieve plantar fasciitis. In my opinion, it's the best value orthotic for the money. So far, I own four pairs and will likely buy more orthotics.
We earn a commission if you click this link and make a purchase at no additional cost to you.

What are some online stores that buy shoes?
Reselling new and used shoes for money is becoming more common, especially online. I regularly resell my daughters gently worn athletic shoes when they outgrow them for cash.
We have some online stores that buy shoes from our list above:
Tradesy: Buys some of the fashion designer shoes that you no longer need. The online shop can provide you with fair prices, while you can also browse the site for great deals on designer shoes.
You send Tradesy your pairs of shoes when they get sold online. The online shop gets $7.50 for every pair that sells for less than $50 and 19.8% for more expensive pairs. You will find out that this arrangement is worth it because you don't have to return your money when the customer returns the shoes for some reason.
ThredUP: They do the same thing, but Tradesy buys your regular shoes from you. Starting up with them may be a little slow because you have to wait for the Cleanup Bag that you will order from them.
They do not always accept the shoes that they get from you. So, to raise your chances, make sure your shoes are clean, less than five years old, and are well-maintained. Brand name shoes are a bonus. High-end products get 90 days of exposure, while department store brands may see 60 days online.
Best Places to Buy Discount Shoes Online Summary
As you may now know, the Internet is full of shoe deals that you may not have been fully exploited. There are several options for all genders, hobbies, lifestyles, and preferences. You don't even have to buy preloved goods if you don't want to because there are plenty of unused and unworn pairs on clearance. Conversely, several top designer brands in tiptop shape are available in their preloved glory.
However, since you want to save some money, you may buy:
Only when needed, as much as possible
Only when that special shoe comes beckoning (Oh boy!)
Only when you have the budget for it
Then, make sure you take care of your shoes, especially the designer ones. You never know when you will need to sell them in the future.
Happy shoe shopping!