The adventure of traveling during holidays or vacations is something many Americans look forward to. Such is the time to see the world, experience wonders of nature, new cultures, and climates. It's why many people decide to drastically cut expenses so that they can save money for their dream vacation.
When you're away for a road trip, holiday, or vacation, you'll most likely be staying in a hotel room. The fact that many hotels require a pre-authorized credit card to book a room can be difficult for some Americans. It's problematic if you are among the 30% of Americans who don't have a credit card or the 44.1 million American adults that don't have a bank account.
Whether you are going card-less to limit your spending habits, leading a frugal living with a cash envelope, or don't have a credit card for some reason, you need to know how to book a hotel without a credit card.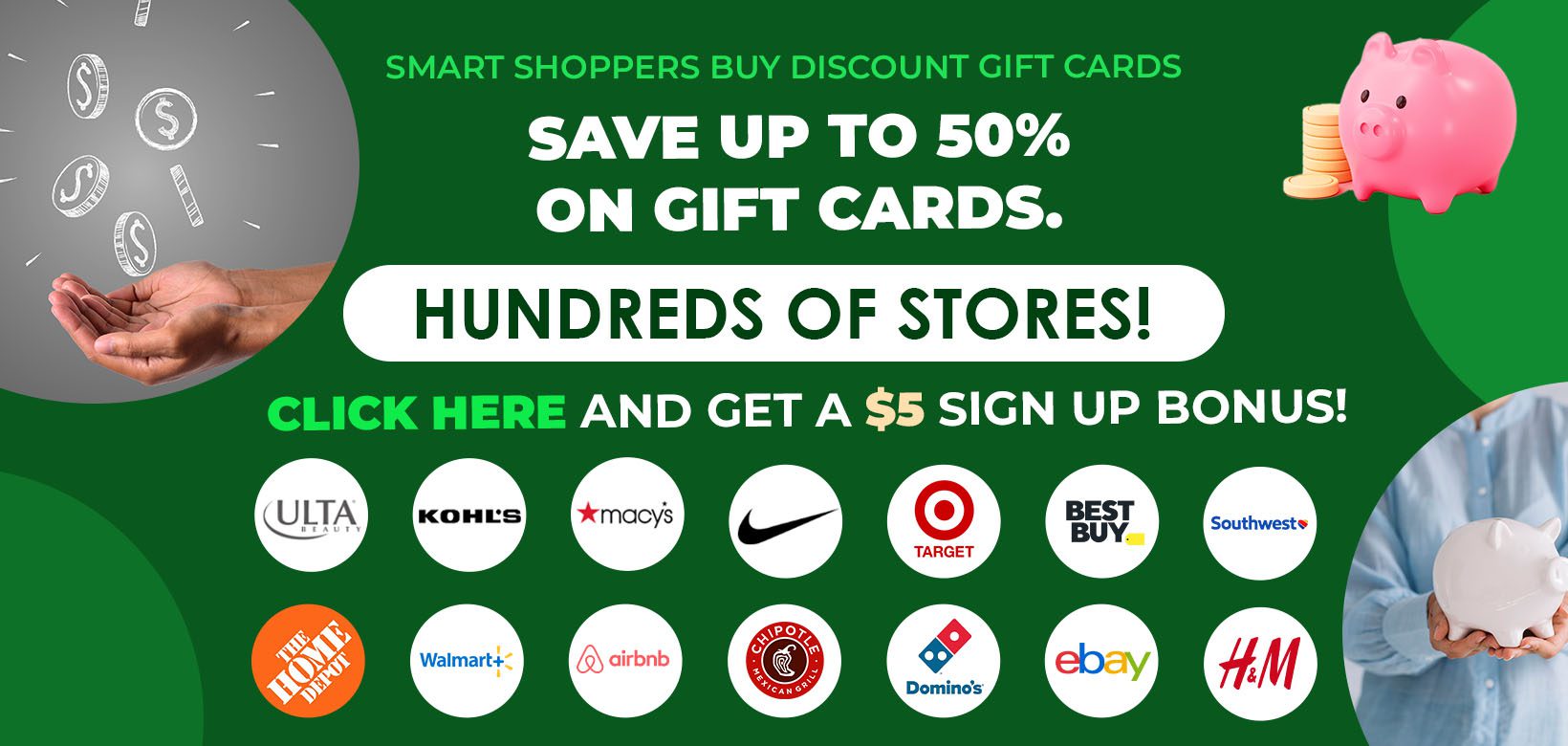 The big question is: How do you get a hotel reservation without a credit card?
Short Answer: While you'll rarely find a no credit card needed hotel nearby, there are legit and legal ways to book a hotel room without a credit card. Opting for small non-chain hotels, asking for a room courtesy hold, and finding hotels that take cash are among the top options.
You can also book a hotel without a normal credit card, but instead use a secured credit card, debit card, or travel sites that accept PayPal. If any of these methods don't work for you, consider contacting the hotel directly to reserve a room with a direct deposit.
We'll explain how to book a hotel without a credit card.
Fast Checkouts
A busy day at a hotel shouldn't be a surprise, especially during conventions or holidays. From dreadful long queues at the front desks to slow payment systems, it can be overwhelming for the calmest of minds.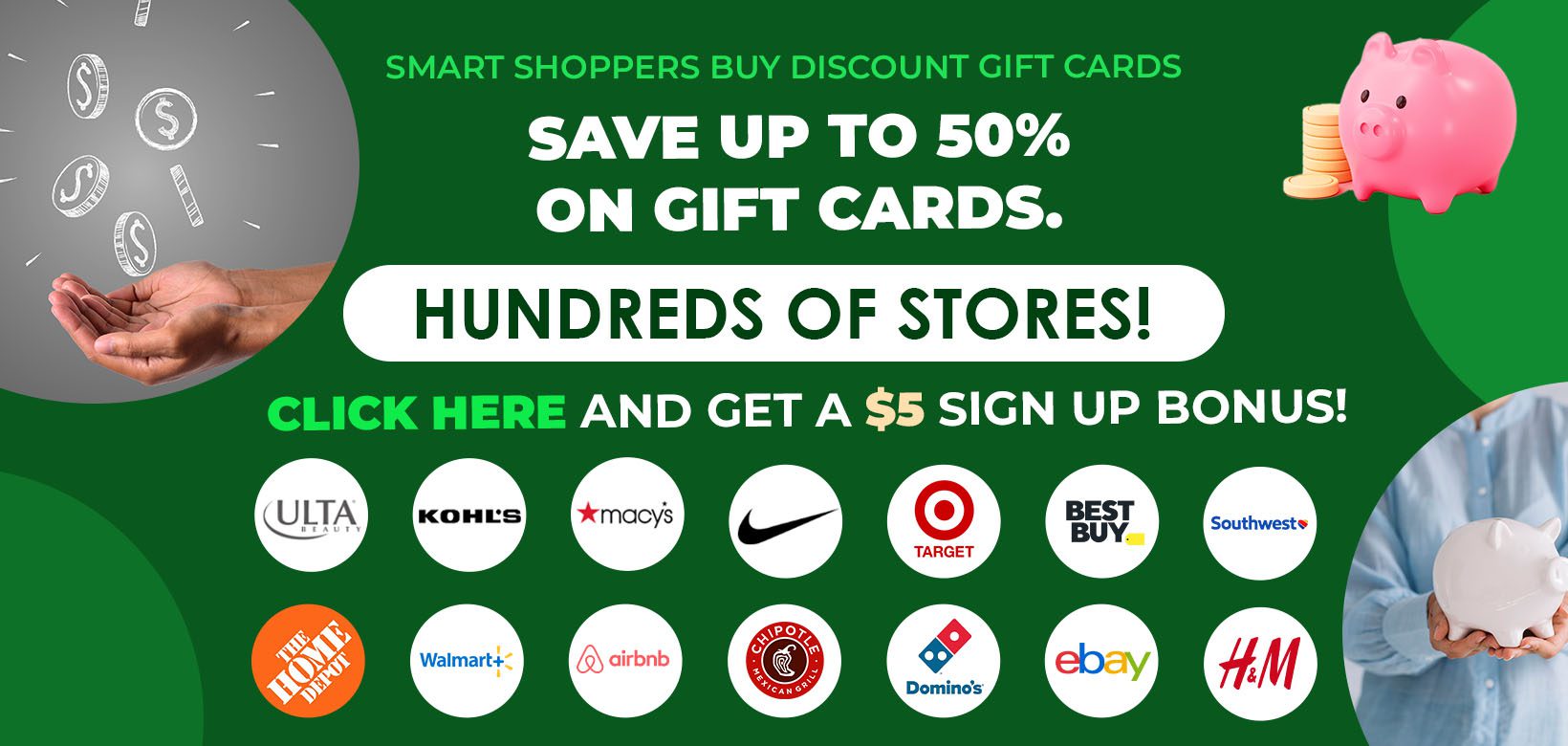 Having your credit card information in the hotel system helps the desk clerks to check you in or out easily and quickly. Such express checkouts are incredibly consumer-friendly and make your hotel stay pleasant, as it should be.
It not only saves time but also helps in case you have a train or plane to catch and you're facing a time crunch.
Why Do Hotels Need a Credit Card to Book a Room?
Credit cards are the preferred payment method in almost all hotels. Even if you successfully manage to book a room without a credit card, you'll find it hard to check in without one. You may be required to pay a sizable deposit fee before you get the room keys.
Reasons why hotels require a credit card to book a room:
Guarantee Payment
One reason why hotel reservations without a credit card are hard is that hotels want to ensure that they have a way to secure their funds from the beginning. For instance, you may stay in a hotel room for five days but realize you have insufficient cash or debit balance. If the hotel has your credit card details on file, they can charge the bill on your card and get paid.
Incidental Expenses
Apart from getting paid for the main bill, hotels want to make sure they are covered if something happens. For example, if a guest makes a last minute-cancellation, damages any property during their stay, or food bills, such fees can be charged on their credit card right away.
Combat Employee Theft
Hotel rooms aren't cheap. According to Statistica, the average daily rate for a hotel room in the US was over $125 per night. Accepting cash transactions means that cash will accumulate quickly. It opens a loophole for employees to be tempted to steal. Most hotels accept credit cards only to reduce employee theft or accidental mishandling of funds.
Prevent Robbery
If thieves realize that a hotel is carrying vast amounts of cash, they won't hesitate to break in and take the money. To become less vulnerable to outsider theft, most hotels prefer credit card payments to reduce the cash on hand at any given time. It also bolsters employee safety by not keeping large sums of cash.
Fewer Trips To The Bank
As we have seen, hotel rooms are expensive, and cash will accumulate quickly with just a few dozen bookings per day. That means employees have to go to the bank and make regular deposits. It's both risky and expensive.
Book a Hotel Without a Credit Card Infographic
7 Ways To Book a Hotel or Motel Without a Credit Card?
Do all hotels require a credit card? Credit cards are the universally accepted booking method at many hotels. That means it can get tricky when you want to book a room without a credit card.
What do you do if you've chosen to pay cash for everything? It's one of our frugal living tips with a big impact to limit your spending habits, avoid impulse buying, and save money?
Well, every problem has its solutions. Even though you won't find many hotels that don't require a credit card near me, there's a way around it. Here's our list of ways to book a cheap hotel near me with no credit card:
1. Call Independent Hotels
Large nation hotel chains have rigid policies around accepted payment methods. Many of them will require you to have a credit card to reserve a room online or during check-in. Hotels may accept debit, prepaid cards, personal checks, cash, or money orders as final payment methods after your stay, but you'll still need a credit card. You won't be able to book a room at the hotels without a credit card or a large cash deposit.
But who says you need to use large and expensive hotel chains! That's why our #1 strategy is to consider booking non-chain, boutique, and independent hotels.
You'll find many small hotels that aren't part of the large chains but instead are family-owned and operated. Contrary to large hotels, small hotels may have flexible booking policies. If you call ahead of time, they may be more than willing to book a room for you without a credit card.
It's one of the strategies they use to keep up with their large competitors. Independent hotels bend the rules to win your business because your money is the primary source of income.
Also, small hotels have evolved to become hidden gems. Don't overlook them because of their simplicity.
2. Ask For A Room Courtesy Hold
Another way to book a hotel room without a credit card or any payment method is to ask for a room courtesy hold. When a hotel grants you a "courtesy hold," the need to have a credit card or pay a deposit at the time of booking is waived; the room is held for a limited amount of time until you arrive. Upon arrival, you pay with one of the approved payment methods such as credit or debit card, cash, or check.
But before you get excited, know that courtesy holds are becoming rarer nowadays. It may only be possible for trusted and frequent customers. It never hurts to ask!
3. Use Your Debit Card
Do you have a debit card marked with a Visa or MasterCard logo? Then, you can book a hotel without a credit card. Most motels and hotels allow guests to book rooms with debit cards. It's because most reservation systems identify debit card numbers as regular credit card numbers and allow you to go through the booking process without any problems.
You can also process debit as credit. Use your debit card without a pin, just like you would a normal credit card. Ensure that you have sufficient funds in your checking account when booking and let the hotel representative know that you are using a debit card to reserve the room.
However, most reservation systems will reject Maestro or VPay debit cards.
4. Get a Secure Credit Card
Bad or no credit history is the #1 reason why nearly 30% of American adults don't have credit cards. There's a way out: consider getting a secured credit card.
What is a secured credit card?
It's a special credit card where you pay the card issuer a refundable deposit equal to your card's credit limit. It's common with people who have bad or no credit. The deposit acts as security to your monthly bill. If you fail to pay, the bank can deduct the money directly from the deposit.
If you have a bad or no credit history, obtaining a secured credit card is an excellent strategy for booking a hotel without a credit card. Except for the deposit, a secured credit card works the same way as a regular credit card. Hotels will never know the difference between a secured credit card vs. a normal credit card payment.
Besides hotel reservations without credit cards, secured credit cards help you build a solid credit score. In time, financial institutions can ultimately see you as a "good risk" because it helps you build credit since the payments are reported to the credit bureau.
5. Find Hotels That Take Cash
Luckily, there are still some hotels that take cash, but with restrictions. Unlike large hotel chains, calling small "mom and pop" hotels and motels to reserve a room may work for you.
However, a better strategy is to make a cash deposit covering several days of your stay in person. Plus, pay an additional deposit to cover any incidental charges like minibar charges, room service, damages, pay-per-view movies, and more.
To save some money on room service, see our guide on paying for food delivery with cash.
What are the risks to paying a hotel in cash?
Increased risk of loss or theft: Roaming around with a large amount of cash makes your hard-earned money more susceptible to loss or theft. If any of these happens, your trip can turn into a nightmare of difficulties. You better deposit that cash in your checking account and consider using a debit/credit card with a chip to reverse a hotel room.
Unfavorable hotel's refund policy: Scrutinize a hotel's refund policy before you make a considerable cash deposit. If something happens and you want your cash back, you might be hit with surprise fees. Some hotels may make it difficult to get your cash back and require you to spend it all vs. a refund. But if you use a credit card, you can easily initiate a chargeback.
6. Use Travel Sites That Accept PayPal
PayPal is a mainstay of online payment methods. The platform processes over 15.4 billion transactions in 2020! Some of the transactions are people booking hotels for holidays and vacations. You can do it, too.
Here is the catch: Not so many hotels accept PayPal as a direct form of payment, but you can book the same hotels online via booking sites like Expedia, Hotels.com, and booking.com that allow you to check out using PayPal.
If you are wondering how to book a hotel without a credit card online, PayPal is your remedy. Even if you have a credit card, giving your card details to every site is a major online security risk. When you link your cards to PayPal, you can book hotels securely on travel sites without ever having to give out your bank details. Just create a PayPal account and link it to your checking account.
What Travel Sites Accept PayPal?
Once you have created your PayPal account and linked your cards, visit any of the following travel sites that accept PayPal to book a hotel without a credit card.
Booking.com
Expedia
Hotels.com
7. Contact The Hotel
Another way to find hotels you can book without a credit card is to call ahead and explain your situation. Several hotels that take cash are willing to show flexibility and reserve a room for you if you pay a direct deposit or use another form of payment at check-in. Small hotels can be even more welcoming and more likely to accommodate you without a credit card if you pay an upfront deposit.
Contact the hotel you want to visit and explain your available payment options. Clarify your willingness to pay an upfront direct deposit to reserve a room without a credit card. You'll be surprised to realize how friendly and flexible some places can be to get your business.
Can You Book a Hotel Room With a Visa Gift Card?
Unfortunately, you can't book a hotel room with a Visa Gift Card, activated American Express gift card, personal check, cash, money order, or prepaid cards at most hotels. The obvious reason is that Visa Gift Cards and other forms of prepaid cards aren't registered in anyone's name.
That means hotels have no way of matching your personal details to the payment method because anyone can purchase gift cards. It's also hard to know if the card has enough money to cover the hotel bill and all the other charges incurred during your stay.
You're sure bet is to use a credit card or any of the methods we have described above to book a hotel room without a credit card. Once your room has been reserved, you can use your Visa Gift Card, prepaid card, debit card, or cash to pay the bill at check-in or checkout.
Can You Use Someone Else's Credit Card as Security?
It's rare, but in some unique situations, hotels will allow you to use someone else's credit card as security when you want to book a hotel without a credit card. However, this should come as your last resort, especially if your favorite hotel has refused to accept a debit card or cash deposit as security. You can also go this route if your debit or credit card doesn't have a high enough balance to cover the hold.
Some hotels may allow you to use a credit card as security from a spouse, friend, or family member in such situations. Complete the required paperwork, and the hotel will authorize you to use someone else's card to reserve a room.
They may accept someone else's credit card as security, but they won't accept a third-party check.
Does Your Credit Card Get Charged When You Book a Hotel?
Although most hotels require you to use a pre-authorized credit card to make reservations, your card won't get charged until check-in or checkout. The card is only required to guarantee payment and security for any incidental expenses that may be incurred during your stay.
Your bill doesn't even have to be charged on your credit card. You can pay with a different payment method accepted at the hotel like cash, debit card, check, or prepaid gift cards. For instance, most Hilton properties only require a valid credit card number to hold the room, but your card will only be charged at check-in.
Other large hotel chains have varying booking and check-in policies. When your card is charged will depend on the billing policies of the specific property. For example, Hyatt hotels have multiple properties with varying policies based on the specific property.
But when you book a reservation through online travel sites, your card gets charged immediately at the time of booking. For instance, third-party websites likePriceline.com or HotelGuides.com may require you to pay in full at the time of reservation. It also applies to discounted room rates whose payments are non-refundable.
How To Book Hotel Without Credit Card Summary
Credit cards are the universally accepted payment method at most hotels. Even though a credit card is usually required to book a hotel room, there are ways around it. If there wasn't a way, an unbanked or cash-only lifestyle wouldn't be able to travel.
Remember to bring a pre-authorized credit card, debit card, or a government-issued photo ID after you've successfully booked your hotel via online travel sites likeExpedia or found an independent motel chain. The front desk will use your ID to verify you're not trying to use a stolen credit card to your advantage. It will help make check-in much easier.
Additional Considerations When Paying For a Hotel Room
Be it a family vacation or a self-care trip, hotel stays are a common occurrence for the modern person. Spending time with yourself or your family is supposed to be fun with minimal hassles and money drain.
However, be careless and tons of surprises appear in your receipts at checkout, from hidden fees or incidental deposits to complex cancellation policies.
Here are a few considerations to keep in mind before you pay your bill:
Ask About Hotel Reservation Policies
A vacation without a hotel reservation isn't recommended. When booking a hotel, it's advisable you check the hotel policies with regard to reservations. Generally, hotels have two types of reservations: guaranteed reservations and confirmed reservations.
For guaranteed reservations, the desk clerks will ask for your credit card number to make a stay payment – for a night at least. This reservation will hold your room irrespective of late check ins. However, if you miss your check-in, your credit card will be charged for the unused room.
On the other hand, giving your credit card number is optional in case of confirmed reservations since the hotel promises to hold a room for you for a specific period. Here's the catch: if you don't check in within the specific period, you won't be charged but the hotel will not hold your room, either. That simply means that you might end up without a room.
Shop Around
It's important to find the most suitable package for your trip. Calling several hotels in and around your destination and asking pertinent questions regarding the accepted payment methods is the way to go.
This way, you'll be avoiding any unwanted expenses. If you're dead set on the nonuse of credit cards for payment, make sure you convey the same to the hotel and ask for alternate payment mechanisms. Also, it wouldn't hurt to ask what they're doing with your information.
Sensitive Information
The world now operates on technology, and online payments are undoubtedly one of the greatest gifts of modern life. It sounds convenient but it may come with a heavy price if you're not cautious with your online transactions.
If your choice of hotel has a credit card-only policy, make sure to ask questions regarding all the safety measures taken by the hotel in handling your credit card information.