It seems like my credit card is stolen every couple years. ACI Worldwide provides electronic payment systems. They estimate 46% of Americans had their credit card information compromised over the past 5 years. I'm going to tell you the best way to use a stolen credit card to your advantage.
Am I happy when my card gets stolen? No! Are their credit card benefits when your card is stolen? Yes! The benefit I see is every couple years, it forces me to review my list of bills to pay every month on autopay charged to my credit card. It forces me to either consciously update my credit card information at each merchant or the merchant to contact me for the information.
Best Way to Use a Stolen Credit Card
The best way to use a stolen credit card to your advantage is to reevaluate. Do you still use or need the service provided? Have you asked them for a loyal customer discount? Have you tried shopping around competitors for quotes?
If you haven't reviewed your list of bills to pay every month, this is the perfect opportunity. Continue reading on how my stolen credit card was used to buy Kenny Rogers concert tickets on Ticketmaster. I talk about the process of canceling my card and the list of bills to pay every month that I review regularly.
My Credit Card was Stolen and Used Online
My stolen Chase credit card in most cases was due to a large retailer having a massive data breach. Because I shopped at a big box and they had a huge data breach, I was required to get a new credit card. I was a casualty for the following:
TJX Companies, Inc in 2006 had 94mm
Target Stores in 2013 has 110mm
Home Depot in 2014 had 45mm
Even though it's an inconvenience, I found the best way to use a stolen credit card to my advantage. My credit card was stolen and used online to buy concert tickets.
How to Use a Stolen Credit Card Number Online for Kenny Rogers
I play Kenny Rogers music. Well, technically, I only have The Gambler on my iTunes playlist.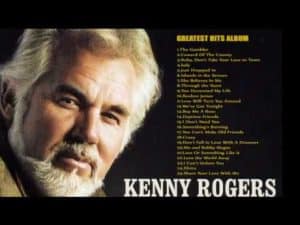 It's a classic. To my surprise, I was reviewing my monthly Chase credit card statement around the holidays. Like most of us, the holiday credit card statements are tough to open. I always overspend on my kids like most parents.
While reviewing the statement, I saw a line item referencing Kenny Rogers Ticketmaster. Huh? I like Kenny Rogers, but I'm not a super fan. They claimed I was willing to pay over $200 to see him in concert. A thief chose Kenny on how to use stolen credit card details online?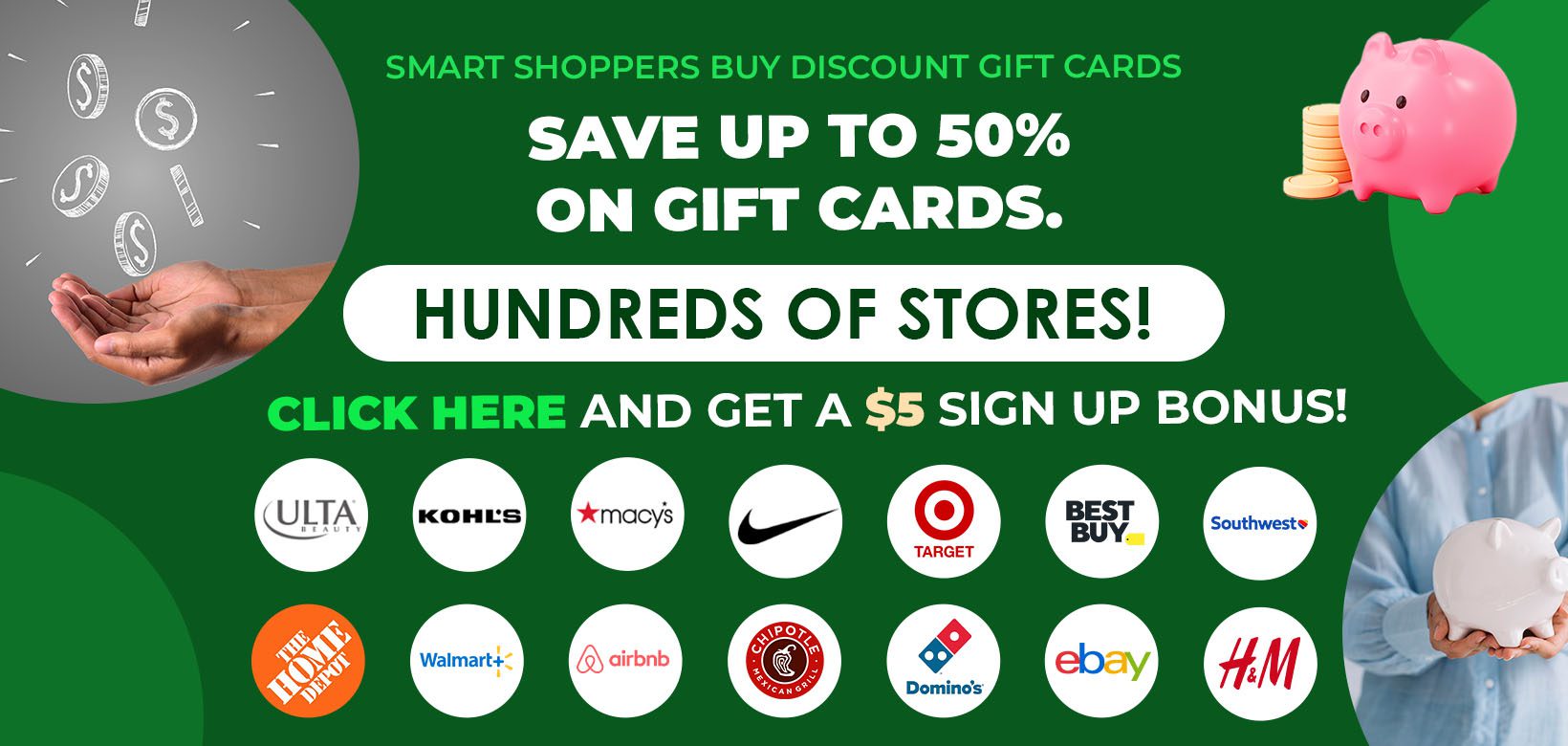 How to Cancel a Credit Card Purchase
First, I called Ticketmaster inquiring about my supposed purchase. I sarcastically asked if I was reading the statement correctly and if it was Kenny Rogers. Yep, they confirmed. I'm not sure it's the best way to use a stolen credit card online since they are traceable concert tickets. It reminds me of those "stupid criminals" stories I read. They advised I call my credit card issuer. In my case, it's Chase credit card services for fraudulent charges on my credit card.
Chase Credit Card Replacement
I called the Chase credit card replacement representative and they immediately posted a cancel credit card transaction. Chase issued me a credit while they start a fraudulent credit card charges investigation. But, they also insisted they need to order new Chase credit card for me. Ugh! Obviously, Chase wants to cut their risk going forward so this thief cannot keep using the stolen credit card info.
Credit Card Issuers Phone Numbers
How Long to Dispute Credit Card Charges?
In a matter of a couple days, I received a letter stating they received my complaint. While completing a fraudulent credit card charges investigation, my account has been credited. Since I was credited, I was patient as to how long to dispute credit card charges took. A couple weeks after that, I received a letter telling me the charge was permanently reversed in my favor.
Who is Liable for Unauthorized Credit Card Charges?
You need to notify the credit card company as soon as possible to limit risk. The all major credit card payment processors have $0 fraud liability policies. As long as you act quickly and responsibly, your liability for unauthorized credit card charges is limited by law from Congress.
Why Having my Credit Card Stolen was Good for Me
I usually read through my credit card statement every month and accept the charges that look familiar. What I don't do is question a familiar charge.
Do I still use this service or product?
Am I paying a fair price?
When's the last time I shopped around for a better price?
Having my credit card stolen forced me to reevaluate every o charge and whether it was worth my time to call or login with my new credit card number. Yes, I still need weekly garbage disposal but do I need to keep Sirius XM or $100 a month for a health club membership? In the end, I saved hundreds of dollars by negotiating and non-renewal of monthly subscriptions and services.
Renting vs Buying Pros and Cons
Our society has slowly shifted from an ownership mentality to a rental society. For some things, it may make sense. In some cases, you will have no choice. The problem is $5 here and $10 there adds up to hundreds of dollars every month. Renting vs buying pros and cons is unique to each item and person. In the last 5-10 years, here are some examples of things people now rent on a regular basis vs own.
Car Subscription Services. Society went from owning cars to leasing cars and now car subscriptions. On the positive, it's an all-inclusive monthly fee for everything. It includes roadside assistance, insurance, and maintenance. Within a few day's notice, you can swap from a hybrid or compact cars to an SUV for a weekend family trip. I've seen prices range from a few hundred dollars to $3,000 per month. Yes, $3,000 per month to rent your car. I would notice that on my monthly credit card statement!
Home Rental. The home rental market has trended higher since the Great Recession in 2007-2008. People rent homes so they can be more transient for jobs, credit standards have gotten much more stringent to qualify for a mortgage, higher down payments for home ownership, and people don't like the upkeep of homeownership.
Microsoft Office. I use to spend anywhere from $99 to $300 to buy a copy of Microsoft Office for my Mac and PC. Now, we pay a monthly or annual fee to use the software. If I stop paying, the software stops at the end of the month.
Router Subscription. What happened to the days when you buy a router for your home and own it. Well, that's changing too. Eero and Plume recently announced they will charge an annual software subscription to keep your routers running well and up-to-date. Plume is charging $60 per year indefinitely unless you pay them an upfront fee of $200 for a lifetime membership. I must admit, I am a Plume user and love it, but I was disappointed when they announced the new pricing policy. From their standpoint, they need to fund ongoing software updates and improvements.
List of Monthly Bills to Pay Every Month
Can you believe about 2mm people paying for AOL dial-up every month? The worst story I saw online was where a 56-year-old guy was paying $30/month for AOL dial-up for over 10 years without using it. He didn't notice because AOL was set up on autopay. Take this list of monthly bills to pay seriously.
Cellphone Bill. It's understandable to have your cell phone bill on autopay if you have an unlimited plan. The unlimited plan monthly bill should stay the same. However, if you pay for X GB per month or don't have unlimited texting and talking, then you should not be on autopay. You should review your bill and pay each month on your cell phone carrier's website. In my case, I've had promotions roll off and my bill went up by $30 per month and I wouldn't notice if it was on autopay. Now I notice and call the cell phone carrier for current promotions on how to get my bill lower.
Utility Bills. Utility bills fluctuate throughout the year and require your attention. Living in the Midwest, my water and electric are high in the summer while my gas bill is high in the winter. Luckily my village installed smart meters last summer so we are alerted to water line leak detection. My village will call me if I have a constantly running toilet or water main leak detection in my house. In many cases, you wouldn't notice if you were on autopay. It's also forced me to review my monthly gas and electric usage charge. I have negotiated and locked in rates for both my electric and gas at lower rates. Negotiating your gas and electric will depend if you live in a regulated or deregulated energy market.
Cable and Satellite Television Service. Every year, my cable provider tries to increase their rates or add additional fees. My calendar is marked to call my cable provider every year and threaten to switch from AT&T UVerse to Comcast unless they lower my monthly bill. It costs hundreds of dollars for them to get a new customer and it's cheaper to keep me. I usually ask for AT&T deals for existing customers. See my AT&T bundle deals for existing customers article here.
Streaming Video Services. I finally buckled to my kids pressure and subscribed to Netflix. If your streaming video service offers programming you absolutely cannot live without, then be sure to only pay for the minimal amount of subscribers necessary. In my case, I know only two people will be watching Netflix at once vs paying more for three simultaneous users. Same goes for Hulu, HBO, Sling TV, and more.
Music Streaming Services. Music services like Amazon Music, Google Play, SiriusXM, Apple Music, or Spotify automatically charge your credit card. If you are constantly listening and streaming music to get your monies worth, then it makes sense. If you are not, then you should consider a free service like Pandora with some radio advertisements or TuneIn Radio app. Also, keep in mind, you are not only paying for the music streaming service, but also the data when not on WiFi. Services like SiriusXM allow you to make one-time payments for a set period of time and then you need to call or log in to renew the next period.
Newspaper and Magazine Subscriptions. I like having both a physical newspaper delivered and also the opportunity to see articles online. If you are running out of time to read your newspapers and magazines, then you should consider prioritizing your subscriptions. Also, consider going to your public library to check out past magazine issues if you have a long weekend or upcoming vacation. Most towns have free library services and you should take advantage of the free books, newspapers, magazines, and technology.
Health Club Memberships. I have heard for decades that gyms are recession proof because people put them on autopay and rarely go. It's a good idea to use autopay if you attend the gym regularly, but if you are not disciplined, then have them bill you monthly. In my case, I approached my club and offered to prepay the whole year if they offered me a discount of a couple of months. Also, consider alternative gyms. Nowadays, you can join a club like Planet Fitness for $10 per month with unlimited use.
Commercial Security Systems. According to ADT, 83% of burglars check for an alarm system before attempting to break in your house. Your security alarm system on autopay is wise for safety, but you need to keep an eye out for them increasing the price annually or slipping in additional fees. Whenever I see them try increasing my monthly security monitoring fee, I call and remind them I've been a good customer and consider switching to a different monitoring company. I refer to them as commercial security systems because the market is changing with alternative security systems for you to explore. You can consider alternative alarm systems like SimpliSafe, Ring Alarm Security Kit, and others for a much cheaper monthly cost.
Annual Shopping Subscriptions. On June 16, 2018, Amazon Prime increased its price from $99 to $119 going forward. If you don't need everything within 1-2 days and don't use Amazon Prime Movies, then you don't need to be an Amazon Prime subscriber. Many of the items are eligible for free shipping if you spend $25 or more on your order.
MoviePass and Alternative Movie Subscription Services. MoviePass use to be a bargain for $100 a year. In 2017, Costco was selling MoviePass subscriptions for about $80 for the year. If you saw at least one movie per month as your entertainment, it was worth it. Now, MoviePass has increased its price and limited the experience. MoviePass alternatives have emerged like AMC Stubs A-List for $19.99 per month, Sinemia for $19.99-$34.99 per month, or Cinemark for $8.99 per month. Based on where you live, each movie subscription service has its pros and cons from the price to movie limits per month to perks. If you are getting your money out of it and you enjoy seeing movies, then do it. But, if you're busy in the summers and don't frequent the theatre as often, then cancel your autopay and sign-up again in the fall. Over three months you can save $60.
Chicago Insurance Brokers. I shop my auto and homeowners insurance annually. Like me, you should find an insurance broker who can shop quotes at multiple carriers. In my case, I would Google "Chicago insurance brokers." Depending on the insurance company, some years some companies are more competitive or expensive than others. I would suggest quoting a higher deductible. Going from a few hundred dollars to a $1,000 deductible can potentially save you 40%. Try buying your homeowner and auto coverage from the same insurance carrier for a discount. Surprisingly, credit scores are becoming a factor for insurance quotes. Maintain a good credit history. Since I take the train downtown daily for work, I received a driver discount for low mileage. I'm considered a weekend driver.
Your list of monthly bills to pay every month needs to be monitored on a monthly and yearly basis. You need to be willing to shop around or negotiate with your current service providers. The best way to use a stolen credit card to your advantage is to reevaluate.
If your credit card was stolen and used online, please tell us your story below. Can you top your stolen card being used for Kenny Rogers on Ticketmaster?