Are you a teacher or aspiring to be one? Finding all the teacher discounts and perks can be helpful to keep your job going without breaking the bank. That's the goal of this article. Before we jump in, let's do a bit of catch-up.
Everyone who aspires to be an educator is a mentor with a noble task. Your influence may not push you to the public eye and capture the just attention of the media. But the life-changing work of an educator is priceless.
How should we reward their efforts? According to the Department for Education's National Center for Education Statistics, the average public school teacher salary is $61,730, which places you in the middle class. Some make less and some makeover six figures in salary.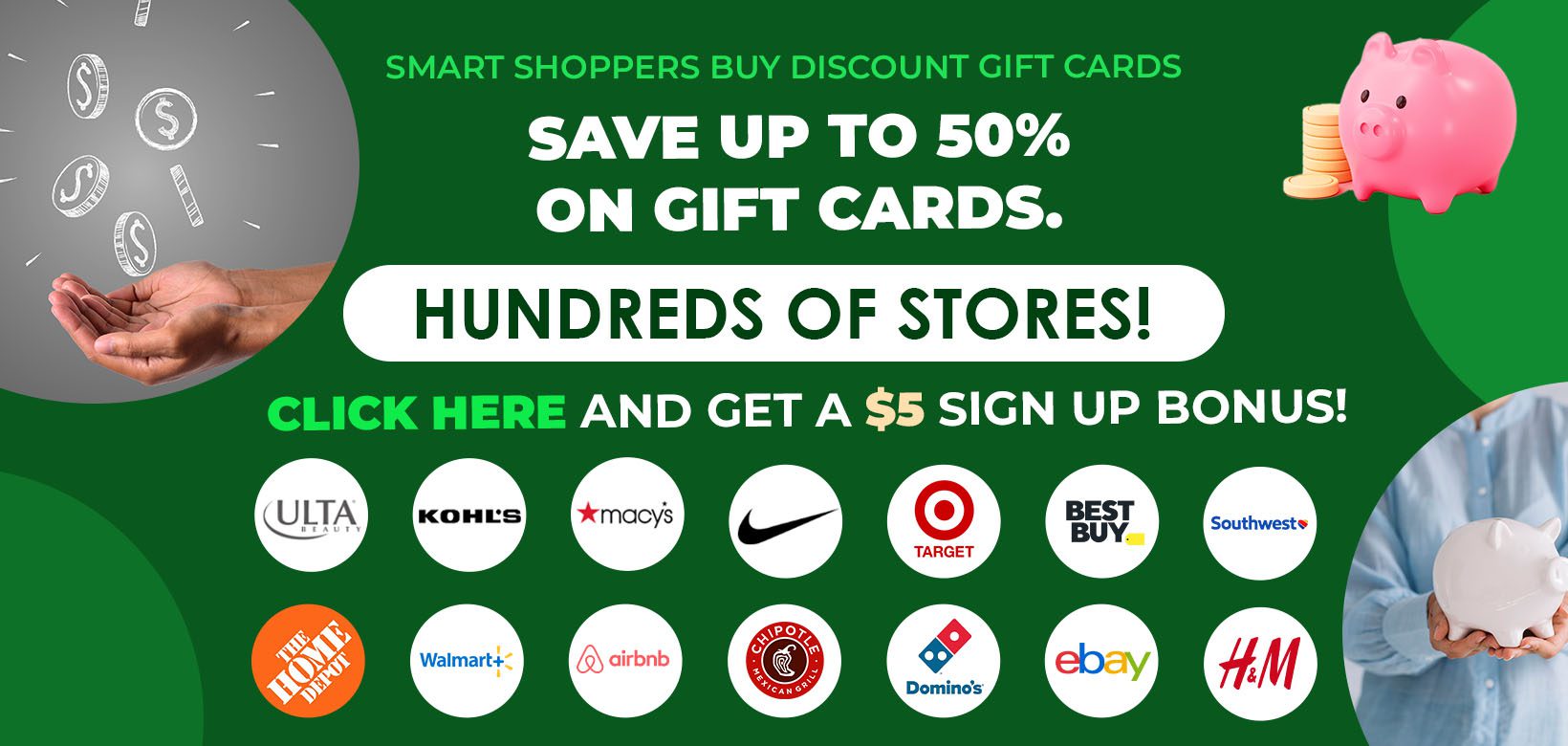 But there's one thing that's rarely said about a teacher's salary. Most of them end up spending a significant amount of their take-home pay on school supplies for their students and classrooms.
Wouldn't it be better if there were teacher discounts, deals, and freebies on school supplies?
There are perks and freebies all year round, in addition to Teacher Appreciation Week discounts. See our guide on free stuff for teachers by mail and online.
We love teachers! Actually, my spouse is a teacher. We bring you savings on supplies, free educational resources, insurance benefits, and more.
Places Teachers Get Discounts
There are many top places teachers get discounts nationwide. Many retailers offer a specific percentage off their retail price, from school supplies to clothing to discount shoes online.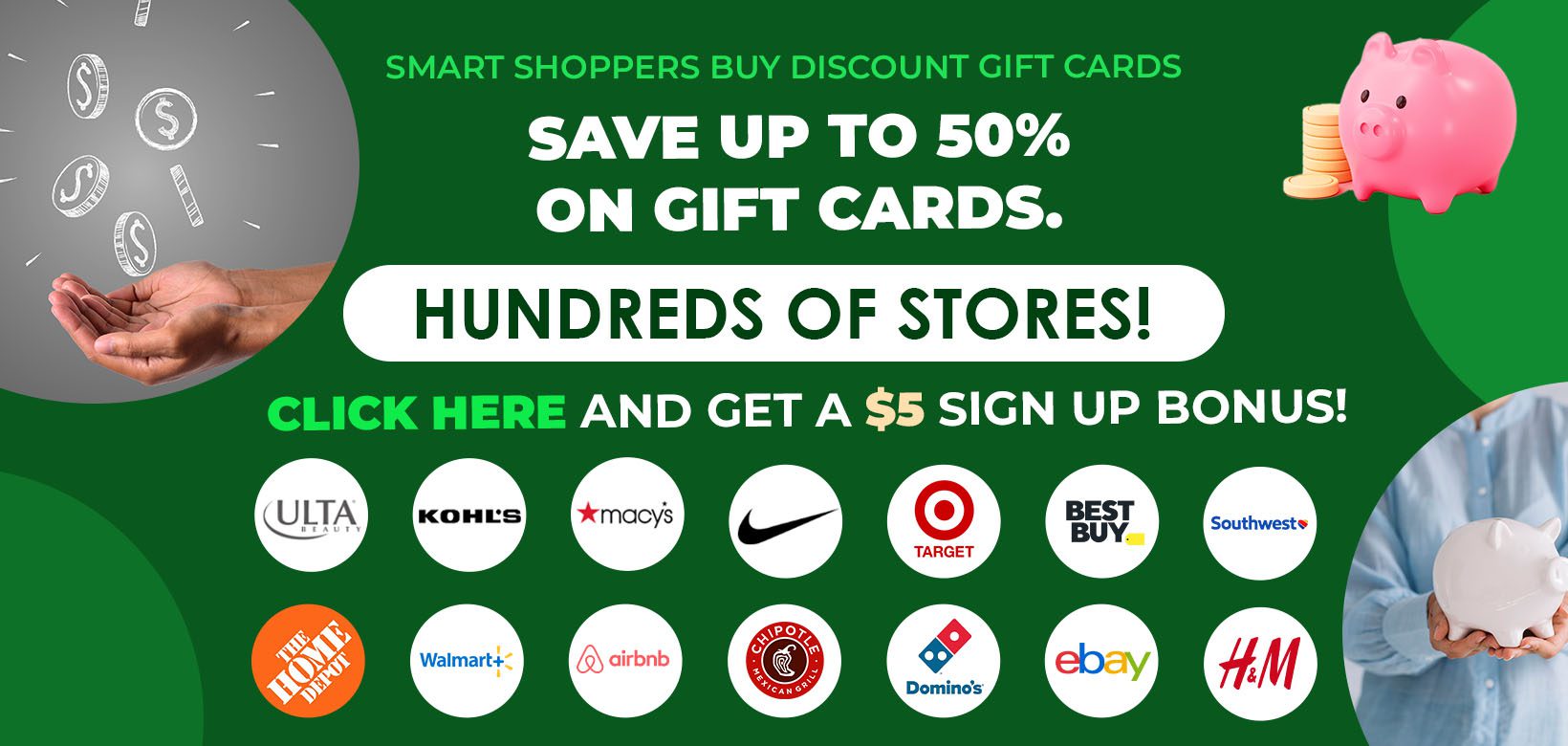 The top retail stores where teachers get discounts include Vineyard Vines, ThirdLove, Dagne Dover, Rebook, Champion, and many more.
Think of seasonal deals like back-to-school sales on school supplies and teaching goodies like books, laptops, clothing, footwear, and discounted and free museum passes.
The Teacher Appreciation Week comes in early May, with added retailers offering perks to show their gratitude.
Plus, plenty of online educational apps and software companies offer free to discounted educational resources to help teachers advance and find success in their careers. Photoshop, Loom for education, Kahoot! Verizon, Cengage Learning, and Headspace lead the pack.
Faculty and staff can also get deals on things like Firstbook, Lumosity, MasterClass for Educators, Thrive, and Enterprise & National Car Rental.
Numerous places continue to offer discounted health and protective equipment such as hand sanitizer and masks to teachers to ensure their safety.
Teacher Perks and Discounts
Teacher perks and discounts are great at all times. But in pandemic times, these can even be more beneficial. Teachers have spent more resources than any other time on school and class supplies due to disruptions caused by covid-19 in learning environments.
Teachers at all levels, from K-12 to college professors, are eligible for deals on school supplies, class resources, clothes, vacation, grocery for discount meat, food, travel and laptops, and more.
To get the deals and enjoy the perks, you will need to produce proof. Bring a valid school identification or proof of certification.
Retail Stores with Teacher Discounts
Retail stores are among the top places that offer teacher discounts on school supplies. Policies on teacher discounts vary by location as to which teachers are eligible and what they are eligible for. Plus, different stores will have a different percentage off for similar supplies.
Consider our guide on the best shopping sites and apps like Wish for online shopping.
Review our list of retail stores with the best teacher discounts, along with eligibility and identification requirements.
1. Vineyard Vines
Vineyard Vines offers 15% on everything to show its appreciation at over 100 retail stores.
Teacher discounts apply to teachers with proper credentials. The store undertakes verification through SheerID, which may take a few hours, thus check-in early. You will receive significant savings on a wide range of products such as gift cards, Kentucky Derby, Jim Nantz, Bright Pink, Yeti, Titleist® golf products, Costa sunglasses, local store collections, and any third-party branded products.
The offer applies to teachers, educators, and administrators. Learn more about the Vineyard Vines teacher discount here.
Website: Vineyard Vines
2. Champion
Champion honors all members of the education community with a 10% saving, including retired teachers.
Start the Champion student and teacher discount process here.
Website: Champion
3. Dagne Dover
The store shows their teacher appreciation with a 20% today and every day. The Dagne Dover teacher discount also includes troops, military veterans, and healthcare workers who serve our country.
Troops and teachers should use your official education or military email address for verification. Healthcare workers should use their preferred email addresses and complete the verification form here.
Website: Dagne Dover  
4. Reebok
Reebok stores honor teachers with 30% off their purchase of athletic wear. While select exclusions apply and online-only discounts, they offer the best deals. Reebok also offers 30% off for student discounts, medical and hospital workers, first responders, government employees, and military discounts.
Verify your status here to apply for your Reebok discount.
Website: Reebok
5. ThirdLove
ThirdLove stores are proud to offer 15% teacher discounts. The chain also offers discounts for the military, veterans, first responders, and medical professionals. Even better, the markdown is valid on full-priced items.
Use VerifyPass to receive a ThirdLove discount here
Website: ThirdLove
6. Hanes
At Hanes, every day is teacher appreciation with a 10% off discount. The offer applies to all members of the education community, including retired teachers.
They use ID.me to verify your teacher ID and give you a 10% off Hanes coupon code here.
Website: Hanes
7. TOMS
The charitable footwear and eyewear brand offers 10% off its signature shoe accessories and more deals throughout the year.
TOMS offers military, veteran, and teacher discounts on full-priced products in-store and online. You can stock up on everything from stylish slides to eyeglasses without breaking your bank.
Get your TOMS teacher discount code here.
Website: TOMS
8. Cool Frames
Cool Frames is an online designer eyewear retailer. They offer teacher and student discounts on most of their products. You can save an additional $20 for every $200; the offer cannot be combined with other promotions. Cool Frames has free shipping on orders over $50.
Cool Frames uses ID.me to verify your teacher and student ID here.
Website: Cool Frames
9. Karen Kane
Karen Kane teachers discount lets you save 20% off every purchase. Their ID system must verify you're a staff member or faculty at a K-12 or degree university to qualify for merchandise reductions.
Start the SheerID verification process here by inputting your name, school, and date of employment.
Website: Karen Kane
10. Madewell
Madewell has over 140 denim retail stores in over 35 states. They offer 15% off discounts for students and staff for online and in-store purchases.
Just stop by any Madewell location and show a valid ID It's that easy. Start the process here.
Website: Madewell
Free Educational Resources for Teachers
Knowledge is the greatest strength of a teacher. As such, the need for educators to remain savvy and up-to-date cannot be underestimated.
Many businesses see the value in offering free educational resources for teachers. It enriches a teacher's knowledge and hopefully gains a lifetime customer with word of mouth to students and other educators.
11. Loom for Education
You can enjoy Loom 100% free for educational purposes. It's available for all verified teachers and students at K-12 schools, universities, or educational institutions. The service that allows teachers to record their screens and audio during video calls is now offering free lifetime access for teachers.
Get started with Loom for Education here. It takes up to three business days to process your teacher discount request. 
Website: Loom
12. Kahoot!
Kahoot is a distance-learning platform. It's a game-based learning platform that offers teachers free access to its premium subscription. Kahoot! will help you stay connected with your students and fellow teachers.
Stay on track with the curriculum while instructing online with Kahoot here.
Website: Kahoot!
13. Krisp
The app allows you to remove background noise from calls. An introductory free tier for teachers offers 120 minutes a week of free noise cancellation. Teachers are granted unlimited use of the app for free. The app discount is for students, hospitals, and government workers.
Start the application here.
Website: Krisp
14. Cengage Learning
The National Geographic Learning and Cengage Learning offers free lessons for elementary, middle, and high schoolers to east teachers' work. Even better, the six free lessons explain the coronavirus and what they can do to protect themselves and others.
Start the application here.
Website: Cengage Learning 
15. Costco
The store offers teachers who sign for a warehouse membership a $30 Costco Shop Card.  Teachers and educators must verify their teacher ID discounts with SheerID. You can use the cash card at the Costco food court pizza, toward your Executive membership renewal, a mattress, Business Center or its gas station.
Get a teacher discount at Costco here.
Website: Costco
16. Headspace
It's a meditation app that's recommended for teachers and educators looking to ease pandemic stress. It offers free access to all K-12 teachers, school administrators, and supporting staff.
Get started relieving stress here.
Website: Headspace
17. Verizon
Verizon has discounts for teachers. Access the discounted unlimited wireless plans starting at $30 per line per month. The offer applies to frontline workers, nurses, physicians, military members, and veterans. Discounted unlimited plans are starting at $27 per line for four lines.
Find the Verizon teacher's discount page here.
Website: Verizon Wireless
Clothing Stores with Teacher Discounts
What are the bestteacher clothing discounts? Many stores also offer informal discounts to teachers and school staff members. Bring your official school or university ID when you go clothes shopping.
Check out our guide on cheap trendy clothes stores online; it includes retail stores with free shipping, kids' clothes, plus size, and wedding.
18. Academy
Educators and teachers can enjoy these 10% select orders at Academy Sports + Outdoors.
Sign up with ID.me for all your online orders here. You can also bring your teacher ID for in-store purchase. 
Website: Academy
19. Athleta
Athleta store offers 30% off on regular price items to teachers who register to the Athleta FitPro Program.
Find more details about Athleta teacher discounts here.
Website: Athleta
20. Belk
Belk offers 15% off shoes and home products and another 20% off everything else in the store. However, you must provide valid identification verification. The offers are available every Tuesday and only for both in-store and online purchases.
Check out Belk offer details here.
Website: Belkin
21. BN3TH
BN3TH offers 20% saving off their online purchase. Get yourself BN3TH underwear when they sign in and verify through ID.me.
See the BN3TH savings here.
Website: BN3TH
22. Banana Republic
Banana Republic has a 15% teacher discount on a full-priced item. Educators and teachers need to show a valid educator ID for verification.
However, restrictions apply for teacher discounts at Banana Republic here.
Website: Banana Republic
23. Bonobos
At Bonobos, you're eligible for a teacher ID discount for up to a 20% online discount.
Register here verifies through SheerID. Restrictions apply.
Website: Bonobos
24. Christopher & Banks
The retail store offers tons of teacher freebies. Register for the C&B Friendship Rewards Membership Card can get 10% off select in-store purchases in the store.
Sign up here for your clothing discount card.
Website: Christopher & Banks
25. Cole Haan
A 20% off would go well for a teacher's clothing discount. The offers are available on select orders to educators.
Register here for an account using your valid .edu email address.
Website: Cole Haan
26. DC Shoes
At DC Shoes, teachers and educators are eligible for a 15% online discount. Verify through SheerID with your educator ID.
Note restrictions apply. Register here for teacher ID discounts.
Website: DC Shoes
27. J.Crew
Teachers get 15% off online and in-store. You must verify your eligibility to qualify.
Learn more details here. Not available for in-store and phone orders.
Website: J.Crew
28. Loft
With a valid teacher's ID, you can get 15% off in-store clothes. Sign up for the newsletter to receive exclusive teacher perks. 
Website: Loft
29. Dooney & Bourke
At Dooney & Bourke, teachers enjoy up to 15% off discount. Verify your ID with SheerID. The exclusive offer is available for online purchases only.
Start the verification process here.
Website: Dooney & Bourke
30. Ergobaby
The baby store offers teachers up to a 20% discount on diaper bags, strollers, and baby carriers. Enjoy teacher discounts with a valid ID.me account.
Available for select online purchases. See details here.
Website: Ergobaby
31. HSN
Get $10 off your first purchase at HSN. Teachers and educators can validate employment at ID.me. You're required to buy more than $20 to get $10 off your first purchase.
Learn more details here.
Website: Home Shopping Network
32. Huk Gear
Huk Gear offers teachers discounts on select items. You must have an educator, or teacher's ID validated with verifyPass.
Learn about special offers for teachers here.
Website: Huk Gear
33. Just My Size
Do you shop at JustMySize? They are offering a 10% online discount for current and retired teachers. Sign up here and verify your ID eligibility with ID.me.
Website: Just My Size
34. King Kong Apparel
With a valid teacher's ID, you can enjoy teacher clothing discounts at King Kong Apparel.  Apply here for the perks. Only one promo code per day can be requested.
Website: King Kong Apparel
35. LL Bean
A 10% off all select apparel, home goods, and outdoor equipment at LL Bean will come in handy for the new school year. Start by verifying your ID with SheerID to receive the reductions.
Register here for the LL Bean perks.
Website: LL Bean
36. Medex Supply
Any teachers employed in any school, nursery, or university in the US can get Medex Supply discounts. Create an account here to get started.
Provide valid proof of educator and teacher status.
Website: Medex Supply
37. OneHanesPlace
OneHanesPlace offers teacher freebies. It includes an extra 10% discount to current and retired educators. Start the process by verifying your educator status with the ID.me account.
Start the verification process here.
Website: One Hanes Places
38. Puma
Puma offers a 20% discount to teachers for online orders. Verify your ID for eligibility.
Find more information here.
Website: Puma
39. Sperry
Sperry has a 15% discount on select online shoe orders by teachers with a valid employment ID.
Get started here for instructions on how to redeem the discount.
Website: Sperry
40. Quicksilver
Quiksilver offers teachers a 15% discount once verified by SheerID.
Exclusions apply. Find more details here.
Website: Quicksilver
41. Rothy's
Rothy's is a good place to buy discount shoes online with the teacher's 20% off perk.
See the benefit details here.
Website: Rothy's
42. Roxy
The store offers a 15% discount on select online clothing orders for teachers and other educators. Verify your ID here and learn about exclusions.
Website: Roxy
43. South Moon Under
South Moon Under offers teachers clothing discounts for 10% off orders. Sign in and verify your educator status through SheerID here.
Website: South Moon Under
44. Sun Fitness Apparel
Sun Fitness Apparel offers 15% teacher discounts on athletic clothing for select online orders.
Learn more details here.
Website: Sun Fitness Apparel
45. Tommy John
Teachers, university staff personnel, and faculty members can get 20% off select Tommy John orders.
Register for a SheerID account and verify proof of employment here.
Website: Tommy John
46. Vera Bradley
Vera Bradley extends a 15% online discount to teachers. Register for ID.me and verify your teacher status here
Website: Vera Bradley
47. Zebit
Active and retired teachers can get up to $2,500 credit with zero interest when registering at Zebit. A credit check is not required; learn more here.
Website: Zebit
Teacher Discounts at Restaurants
Teacher discount restaurants help teachers maintain a balanced diet and save some money.
Discount and meal types will vary among restaurants. Some restaurants even allow you to share your perks with up to 4 people per table. To be eligible, you'll need to produce a valid school ID.
48. Big Chicken
Big Chicken has a 25% discount to teachers who can provide valid IDs. The offer is for in-store purchases only at their restaurants in Glendale, California, and Las Vegas.
Website: Big Chicken
49. Enfamil
You can get 10% off your purchase at the Enfamil Shop. You'll receive a teacher discount code after signing in with VerifyPass. The promo code can be used once per day.
Website: Enfamil
50. Red Robin
Red Robin offers special perks to teachers who register for the Red Robin Royalty rewards program. The Red Robin registration process is free here.
Website: Red Robin
51. Texas de Brazil
Teachers with valid ID will get a 20% Heroes' Discount from Texas de Brazil. You can share your restaurant dining perk with up to 4-people per table.
Website: Texas de Brazil
Teacher Car Discounts
Teacher car discounts exist for car rentals and new vehicle purchases.
Also, see our guide on car rental companies that don't do credit checks.
52. Alamo
Alamo Rent-a-Car offers discounts on select rental vehicles by members of the American Federation of Teachers. While restrictions apply, find your teacher's discount.
Website: Alamo
53. Budget Truck Rental
Budget Truck Rental offers teachers a 20% discount on local moves and a 15% discount on one-way moves. It's a perfect way to get rid of large furniture when moving bulking things. Find more details below.
Website: Budget Truck Rental
54. Hertz
Hertz offers a 25% discount on car rentals and other benefits to teachers registered with the National Education Association Members Benefits. You can call 800-654-3131 or go online to book a Hertz car rental with the link below.
Website: Hertz
55. SIXT
SIXT offers a 5% educator discount on prepaid car rentals for teachers, counselors, and other school employees. While restrictions apply, find more details on the link below.
Website: Sixt
See our guide on places to rent a stick shift car near me.
Teacher Travel Discounts
Our list of teacher travel discounts exists for new vehicle purchases, savings on trips, and select cruise lines from the following travel companies.
See our guide on Southwest Airlines Tips and Tricks.
56. Bell
Bell bicycling and motorcycle helmets offer discounts to public school teachers who apply for their Pro Deal Program. They sell bicycle tires, helmets, seats, pumps, lights, tubes, rackets, and more.
Website: Bell Helmets
57. General Motors
The General Motors Education Discount has discounts on select Cadillac, Chevrolet, Buick, and GMC vehicle purchases. The offer is available for educators, school administrators, faculty and support staff members, and qualifying dependents in the country.
Website: General Motors
58. Contiki
Contiki has up to $75 in savings on trips that last for seven days or more for teachers with valid IDs. A $200 deposit fee is required when booking. Restrictions apply.
Find more details here at Contiki teacher deals
Website: Contiki
59. Dollar Flight Club:
Dollar Flight Club offers a 75% discount to teachers who want to register for a Premium account. Provide a photo of your valid faculty ID when registering online.
Website: Dollar Flight Club
60. MSC Cruises
Public school teachers with a valid ID can get up to 10% off select staterooms on MSC Cruises when they call 1-877-665-4655. Some restrictions apply.
Check out more details at Virtual Tours MSC Cruises.
Website: MSC Cruises
61. Vacations To Go
Vacations To Go offers limited discounts on select cruise lines to US educators with a valid ID. Book your teacher travel discounts online here or call 800-338-4962.
Website: Vacations To Go
Teacher Hotel Discounts
How about a 10% to 50% teacher hotel discount? You can save a lot of money on vacation, a staycation, or need a cheap massage with your perks.
62. Caesars Entertainment
Teachers can save up to 35% on exclusive Caesars Entertainment hotels once they're verified with ID.me. Restrictions apply.
Learn more about teacher appreciation week travel discounts here.
Website: Caesars Entertainment
63. Cheeca Lodge & Spa
Cheeca Lodge & Spa in Florida offers a 10% discount on select rooms to teachers when they book a reservation online. Learn more about their heroes discounts. 
Website: Cheeca Lodge & Spa
64. Enclave Hotel and Suites
Teachers are offered a 25% educator discount on select rooms at The Enclave Hotel and Suites in Orlando, Florida.
Find more details here.
Website: Enclave Hotel and Suites
65. Grande Shores
Teachers with valid faculty IDs are eligible for a discounted room rate at participating Grande Shores Ocean Resort locations.
Website: Grande Shores
66. Hilton Orlando
Teachers and faculty who book a reservation at Hilton Orlando will receive a $50 resort credit and two I-Ride trolley passes. 
Website: Hilton Orlando  
67. Magnolia Grace Ranch
Teachers get 5% off hotel bookings at the Magnolia Grace Ranch in Texas on their wedding day. Call to verify proof of educator status.
Find more details here.
Website: Magnolia Grace Ranch
68. Mermaid Cottages
Mermaid Cottages is offering a 5% vacation rental discount to teachers. Use the code EDU when booking an online reservation.
Website: Mermaid Cottages
69. Prince Resort
Prince Resort at Cherry Grove Pier has a resort discount to teachers in public or private schools and homeschooling parents. Bring valid ID upon check-in.
Website: Prince Resort
70. Walt Disney World
The Swan and Dolphin Resort at Walt Disney World has a special room rate for teachers who can provide valid IDs. Book a reservation online or call 1-888-828-8850.
Website: Walt Disney Resort Dolphin
71. Tradewinds Resort
Teachers receive 10% off the best available room rate at Tradewinds Resort when they bring their valid educator ID. They can also get a 50% discount on select dates.
Find more details about the teacher vacation discounts here.
Website: Tradewinds Resort
72. Westgate Resorts
Westgate Resorts offers a 10% resort discount to teachers, school staff members, and homeschooling parents using the code EDUCATORS10. Book online or call 1-877-288-7422
Website: Westgate Resorts
73. Legoland Florida
Legoland Florida Resort, Madame Tussauds, The Orlando Eye, and SEA LIFE Aquarium offer Florida K-12 teachers free admission for one year with a Florida Teacher Pass.
Website: Legoland
74. Marriott
Many Marriott family hotels offer travel discounts for federal, state, county, and local government employees. Teachers may qualify for the discounts, depending on their district and local area government.
To learn more specifics, contact the Marriott of your choice here.
Website: Marriott
See our guide on getting free WiFi internet at Marriott Bonvoy.
Gym Discounts for Teachers
Fitness! Healthy living is part and parcel of a teaching career. Fitness experts recommend physical activity for at least 30 minutes per day. Expensive gym memberships can be a barrier to entry for many people.
Gym discounts for teachers come in handy in having a healthy career over 30 years.
See our guide on the cheapest gym memberships and free trials.
75. Atera Spas
Educators will receive special discounts on select services at Atera Spas. Request an online quote and provide proof of employment.
Website: Atera Spas
76. Calm
Teachers can download the Calm mobile app for free to access tips and techniques for sleep, stress reduction, and meditation.
Website: Calm
77. Capital City Gymnastics
Capital City Gymnastics in Southern Carolina offers a 10% discount to teachers who can bring their valid ID. Call 803-509-2857 for inquiries.
Website: Capital City Gymnastics
78. Down Dog
Teachers can access all the Down Dog apps for free until January 1, 2021. It includes a 7-Minute Workout, Barre, HIIT, and Yoga for Beginners. Complete the online registration form to request free access.
Website: Down Dog
79. FeetUp
Yoga teachers can subscribe to FeetUp Trainer for a 10% discount. Use the online code STUDIOSPECIAL25 to save 25% on orders of 6 FeetUp Trainers or more.
Website: Feetup
80. Garmin
Teachers can apply for athletic gear discounts on select smartwatches, fitness equipment, and outdoor gear at Garmin. Register and provide valid proof of employment.
Website: Garmin
81. Headspace
K-12 educators, staff members, and administrators of any school or university are eligible for a free Headspace membership—register using your .edu email address here.
Website: Headspace
82. Mika Yoga Wear
Teachers will receive a 20% discount at Mika Yoga Wear when registering for the Teacher Appreciation Program. Provide valid proof of employment.
Website: Mika Yoga Wear
83. PureFormulas
PureFormulas offers a 10% discount for teachers who verify with ID.me. Exclusions apply.
Start the PureFormulas process here.
Website: PureFormulas
84. Ten Percent Happier
Ten Percent Happier offers free access to its meditation app for all teachers and professors. Complete the online form to qualify.
Website: Ten Percent Happier
85. ThriveMarket
Teachers can apply online for a free ThriveMarket membership to receive 25-50% off organic groceries and discount meat. Register using your valid email address to access the app.
Website: ThriveMarket
Turf Valley Resort offers a 15% discount on any single spa service to teachers with valid IDs every Monday.
Get a discount massage by calling 410-203-2755 for reservations.
Website: Turf Valley
86. Weight Crafters
Full-time public school teachers can apply for special discounts on Weight Crafters Fitness Camp services. Restrictions apply.
Website: Weight Crafters
87. Wellness Mats
Teachers get a 25% discount from Wellness Mats when they shop online or any participating retailer.
Website: Wellness Mats
88. YogaKids
YogaKids offers up to 33% discounts for teachers and school employees who can provide valid proof of employment. While restrictions apply, the freebie comes in handy for a stressful teacher.
Website: YogaKids
See our guide on gyms with pools near me and family memberships with basketball courts.
Teacher Supplies Discounts
You'll find discounts on classroom and teaching supplies, organization resources, and much more.
89. The Container Store
The free Organized Teacher program offers exclusive discounts throughout the year to help teachers organize their classrooms. Complete the form for online purchases or bring your school ID to receive your in-store discount.
Website: Container Store
90. FedEx Office
The National Educators Discount Program from FedEx gives teachers 15% off most products and services at all participating FedEx Office locations nationwide.
Website: Fedex.com
91. Staples
The Staples Teacher Rewards program allows teachers to earn rewards for classroom purchases and more. It includes up to 5% back in rewards on everything and 10% back on teaching and art supplies.
Website: Staples
See our guide on the Staples fax cost for services like sending and receiving.
92. Dollar Tree
At Dollar Tree, participating stores offer teachers 10% off their purchases with a valid school ID.
Also, Dollar Tree online has a Teacher Ideas section to set up your classroom on a budget.
Website: Dollar Tree
93. Discount School Supply
Discount School Supply has many deals for teacher supplies such as classroom essentials and curriculum materials. Also, check out the clearance section for special offers.
Website: Discount School Supply
94. Lakeshore Learning
Lakeshore Learning Teachers Club offers 15% off many in-store items. You can also enjoy special monthly offers.
Website: Lakeshore Learning
95. Dunn Brothers Coffee
Although Dunn doesn't advertise a special discount for teachers, many people claimed to receive a discount on their order. Ask the barista the next time you visit your nearby location.
Website: Dunn Brothers Coffee
Electronics & Software
Disruptive tech innovations have changed education, especially while remote learning. Today, teachers need laptops, smartphones, cloud collaboration software, and other devices to perform optimally in their jobs.
See our guide on free government Internet and laptop for low-income families.
96. Apple Store
Apple store offers all grade levels, accessories and computer discounts up to $200 through the Apple Education Store. The offer also includes librarians, homeschoolers, university professors, and even elected officers to PTA boards. Get started here.
Website: Apple
97. Bose
A teacher can save up to 15% on most Bose music systems and accessories. Click here for the "Educator's Program" for pricing and to place an order.
Website: Bose
98. Dell
If your school is affiliated with Dell, you can get extra savings off a good laptop for online work and other products. Learn the details about the teacher's discount here before starting your computer purchase.
Website: Dell
99. Cell Phone Companies (Verizon, AT&T, Sprint)
A teacher cellphone discount will vary by provider. The deal can save you money on your monthly cellphone bill, sometimes up to 20 percent a month.
Contact your cellphone provider or visit their website to learn about cellphone plan discounts such as ATT teacher discounts.
See our guide on easy steps for lower AT&T Uverse deals for existing customers.
100. Free Photoshop & more
Adobe Creative Cloud offers teachers and educators over 60% off on the tools subscription. With Adobe Creative Cloud, teachers can access over 20 apps. Use all the creative tools you need for graphics design, photo-editing, video production, and more.
Learn more about Adobe Creative Cloud freebies here.
Website: Adobe.com
101. Western Digital (WD.) Store
Offering digital storage, sharing, and protection products, the Western Digital store helps you stay organized and protected in the modern age of teaching. The company offers a 20% technology discount to teachers and education staff through the WD. Education Store. Create a free account using your school or university address to get started.
Website: Western Digital
102. Lenovo
The Lenovo Academic Purchase Program gives technology discounts to a teacher. Select your state and school for a list of deals on tablets, computers, and laptops here.
Website: Lenovo
103. Sony
Register at the Sony Education Store to save up to 10% on select products. Go to the Sony Business Store for more appropriate deals if you're shopping on behalf of your school.
Website: Sony Store
104. PureTalk U.S.A.
The discount cell phone plan provider offers teachers 20% off the first month of service using the promo code TEACH20.
Website: PureTalk
105. Academic Superstore
Academic Superstore is an online software outlet that sells many products for up to 85% off. Discounts are available throughout the year with proof of academic employment. Get started here.
Website: Academic Superstore
106. JourneyEd
JorneyEd has the largest selection of educationally-priced products that schools need. The products include hardware, software, and IT network solutions. Place your order and confirm your educational status to apply for the teacher discount.
Website: JourneyEd
Teacher Furniture Discounts
Going home to an empty house or uncomfortable furniture isn't relaxing for a teacher after a long day.
While sophisticated furniture and home decor prices can be through the roof, several furniture and home decor companies offer teacher furniture discounts to bring the costs down to earth.
See our guide on the best places and stores to buy used furniture.
107. West Elm
Show your valid school ID and take 15% off your in-store purchase from West Elm.
Website: West Elm
See our guide on West Elm sale dates and schedule.
108. E-Z UP
Educators get 30% off E-Z UP Instant Shelter products and other accessories when they register online to receive their exclusive promo code.
Website: E-Z Up
109. Frigidaire
Teachers receive a one-time 25% discount on Frigidaire faucet water filters and other accessories. Complete and verify eligibility here.
Website: Frigidaire
110. Lovesac
Lovesac offers a 5% discount on furniture and accessories for current teachers when they verify with SheerID. Exclusions apply.
Website: Lovesac
111. Overstock
Overstock is one of the best furniture stores in the country. It offers free Club O Gold memberships to educators who have a valid ID.me account.
Website: Overstock
112. Purple Mattress
Teachers can get 10% off full-priced mattresses at Purple when they complete and verify using SheerID. Furniture discounts are only applicable for online orders.
Website: Purple Mattress
Insurance Teacher Discount
Teaching is a demanding career. It can even be harder without the proper protection. From unexpected road incidents to costly medical bills, no shortage of risks can derail or completely torpedo an educator's performance.
That makes auto insurances and health insurances part and parcel of building a successful teaching career without going broke. Educators can realize substantial savings with teacher insurance discounts.
113. Farmers Insurance
Farmers Insurance offers an additional 20% discount for teachers. The special rates vary based on state and your prior driving record. For more details, contact a local agent or check here.
Website: Farmer Insurance
114. Liberty Mutual
Liberty Mutual offers extra benefits such as a $0 deductible for damage on school property or during school-related events. Unique auto insurance benefits are available to teachers at no additional cost. Save 12% when you get a quote here.
Website: Liberty Mutual
Party Discounts
Teachers can save a few bucks by taking advantage of party discounts.
Think class parties for students, birthday parties for spouse or child, or just a party with workmates and friends.
Sometimes hosting a party can get expensive. But with discounts on party supplies, you can lower the cost significantly and channel those savings towards your emergency or retirement fund.
115. Packed Party
Teachers can get 15% off party supplies, office supplies, and accessories at Packed Party. Register with your .edu email address.
Website: Packed Party
116. Party City
Party City offers bulk discounts ranging from 10-20% for in-store purchases and phone orders. The teacher perks for in-store orders only.
Website: Party City
Movie & Theater Discounts
A movie or a live theater performance is a great way to relax after a long day of work. It's also a healthy way to kill time on a weekend. The experience is even better if you can get movie discounts for a teacher.
117. ATG Tickets
Ambassador Theatre Group offers a Local Heroes 2-for-1 ticket promotion on select shows for teachers with a valid ID. Restrictions apply; check for eligibility before a check-in.
Website: ATG Tickets
118. OTL Seat Filler Club
Teachers can join the OTL Seat Filler Club for a discounted price to gain free access to local music and entertainment events. Discounts event tickets are available at select locations only.
Website: OTL Seat Filler Club
119. Stratz Center
Teachers and school staff in Tampa Bay can get 50% off two tickets at the Stratz Center when you bring a valid ID.
The event discount is not available for orders online or over the phone.
Website: Stratz Center
120. Warner Bros VIP Studio Tour
Warner Bros Studio Tour offers a VIP ticket for 20% off with an International Teacher Identity Card (ITIC).
Learn more about ITIC through STA Travel here
Website: Warner Bros VIP Studio Tour
121. StaySky Hotels & Resorts
StaySky's 25% teacher discount does not expire. Use it for an academic conference, family event, a vacation. The resort discount is available for all their properties, seen below.
Website: StaySky Hotels & Resorts
News & Magazine Discounts
Teacher discounts for magazines and news exist to help keep you current with the latest information so you can be the best educator for your students.
122. Discount Magazine
Discount Magazine offers discounted subscription rates for over 60,000 magazines to faculty and staff members of schools and universities.
Website: Discount Magazine
123. NEA Magazine Service
The NEA Magazine Service offers educator discounts of up to 85% on select magazine subscriptions. The teacher magazine discount is available for NEAMB members only.
Website: NEA Magazine Service
124. StudentMags
StudentMags offers educator discounts on subscription rates for hundreds of magazines.
Provide valid proof of employment at checkout.
Website: StudentMags
125. The New York Times
Teachers receive a special rate for a New York Times digital subscription. It's just 99 cents for teachers and educators for the first four weeks and then 50% off the regular rate.
The New York Times offers a 50% discount to teachers who want to apply for a Basic digital subscription or All-Access subscription.
While exclusions apply, it is one of the best teacher discounts 2021.
Website: New York Times
126. TIME Magazine for Kids
TIME Magazine for Kids offers exclusive educator discounts on bulk orders of 10 copies or more. A 1-year subscription to TIME magazine is included in the teacher magazine subscription.
Website: TIME Magazine for Kids
127. USA Today
USA Today is offering educator discounts of up to 45% on classroom subscriptions. Call 1-800-757-TEACH or subscribe online.
Website: USA Today
128. Wall Street Journal
The Wall Street Journal offers unlimited access to teachers who subscribe to the WSJ Professor Pack for a discounted price. Participating universities offer free WSJ access to educators.
Website: Wall Street Journal
129. YES! Magazine
YES! Magazine organization offers a free one-year subscription to all teachers and librarians at middle school, high school, and university levels.
Website: YES! Magazine
See our guide on where to buy newspapers and sell old magazines.
Genealogy & DNA Discounts
DNA and genealogy can be used for educational purposes or your personal benefit.
130. 23andMe
Teachers can get discounts on bulk orders of Ancestry Service or the Health + Ancestry Service saliva collection kits at 23andMe. Valid proof of employment is required.
Website: 23andMe
131. AncestryK12
AncestryK12 allows educators to access select content from Fold3 military records, the Ancestry US Collection, and Newspapers.com for free. Downloadable PDF lesson plans are available online.
Website: AncestryK12
Jewelry Discounts
Jewelry can add a touch of aesthetics and beauty to a noble task like teaching. But as you know, prices can quickly skyrocket. Does a teacher need to go broke to look smart? Not with the following places that offer teacher jewelry discounts.
See our guide on places that buy costume jewelry nearby.
132. Alpine Rings
Alpine Rings offers a 10% jewelry teacher discount on select purchases. After verification, you'll get a coupon code.
Website: Alpine Rings
133. Brillianteers
Teachers can get an extra 5% on select jewelry at Brillianteers using the promo code at checkout.
A valid employment ID is required.
Website: Brillianteers
134. Darvier Jewelry
The Darvier Jewelry Design Studio in Colorado offers discounts on custom jewelry orders for teachers who bring a valid ID.
Call (970) 472-1318 or email a message to [email protected] for inquiries.
Website: Darvier Jewelry
Craft and Fabric Discounts
Surprisingly, craft and fabric projects can get expensive. It's costly if you're teaching at a school that doesn't reimburse you for class projects.
Luckily, the following stores offer teacher craft and fabric discounts to help lower the cost.
135. JOANN Fabric
JOANN Fabric offers 15% in-store and online discounts to educators when you register for the JOANN Teacher Rewards Program. A valid educator ID is required.
Website: JOANN Fabric
136. Michaels
Michaels offers a 15% discount to teachers when you sign up for Michaels Rewards and verify using your educator ID. Watch for additional perks during teacher appreciation week for online and in-store purchases.
Website: Michaels Stores
137. Silhouette America
Teachers in the US can apply for special discounts through the Educator Discount Program of Silhouette America. Register for a free account and send your credentials here.
Website: Silhouette America
138. Strictly for Kids Store
Teachers can purchase learning tools and educational products for a discounted price at Strictly for Kids. The benefits include free shipping and an additional discount for orders of $75 here.
Website: Strictly for Kids Store
Teacher Discounts Books
Use the bookstore that gives teacher discounts to stock your classroom on the cheap.
See our guide on where to buy scantron sheets for college and ways to get free books by mail for a teacher.
139. Book Warehouse
Book Warehouse offers 15% off for faculty with an ID card. They can offer additional price reductions for large orders.
Website: Book Warehouse
140. Schuler Books & Music
K-12 educators can get 20% off hardcover and paperback books for a classroom at Schuler Books.
Website: Schuler Books & Music
141. Half Price Books
The bookstore already offers great deals, but teachers with the Teacher & Librarian Discount Card can get 10% off year-round.
Website: Half Price Books
142. Barnes & Noble
Teachers, join the B&N Educator Program and get 20% off the publisher's list price on all classroom use purchases. You'll receive an additional 25% off during Educator Appreciation Days.
Website: B&N Educator Program
143. Books-A-Million
Educators teaching students from Pre-K through 12th grade can get a 20% book discount program with Books-A-Million. Register for the Books-A-Million Educator Discount Card.
Website: Books-A-Million
Career
When finding success in any career, you should have a firm grasp of the pillars that will help you hold your career together and become a successful professional. Knowledge is an important pillar in teaching. Investing in yourself helps you become the best income producing asset.
Check out LinkedIn for free teacher training materials to help you stay on top.
144. LinkedIn Learning
LinkedIn Learning offers tons of free teacher training material. Learn from the best in the business with a free 30-day trial subscription here 
Website: linkedin.com
Miscellaneous
145. BroBasket
The BroBasket sells customized and pre-made gift baskets for men, featuring a variety of liquor, craft beer, snacks, and much more.  They are offering a 12% teacher discount. Simply go to their website and enter the code "EDUCATION" at checkout.
Website: The BroBasket
Best Teacher Discounts Summary
Teacher discounts aren't hyped on social media and mainstream channels. But they exist and present great ways to save money fast.
Also, watch for Teacher Appreciation Week discounts at local retailers and restaurants in May.
In addition, here's a list of free stuff online without paying a penny, no matter what your career.