/best-rollling-totes-carts-for-teachers
Few people grasp how much stuff teachers have to pack for the day, nor do they appreciate all their walking around the school. It's even worse now that teachers are more mobile with COVID-19. To the rescue come wheeled tote bags for teachers, designed with educators in mind.
Rolling totes and carts gather all the equipment, books, and accessories by reducing the strain of carrying and lifting heavy bags. The mobile classroom rolling carts or tote bags are a fantastic solution while keeping the classroom organized and storing classroom supplies for the teacher.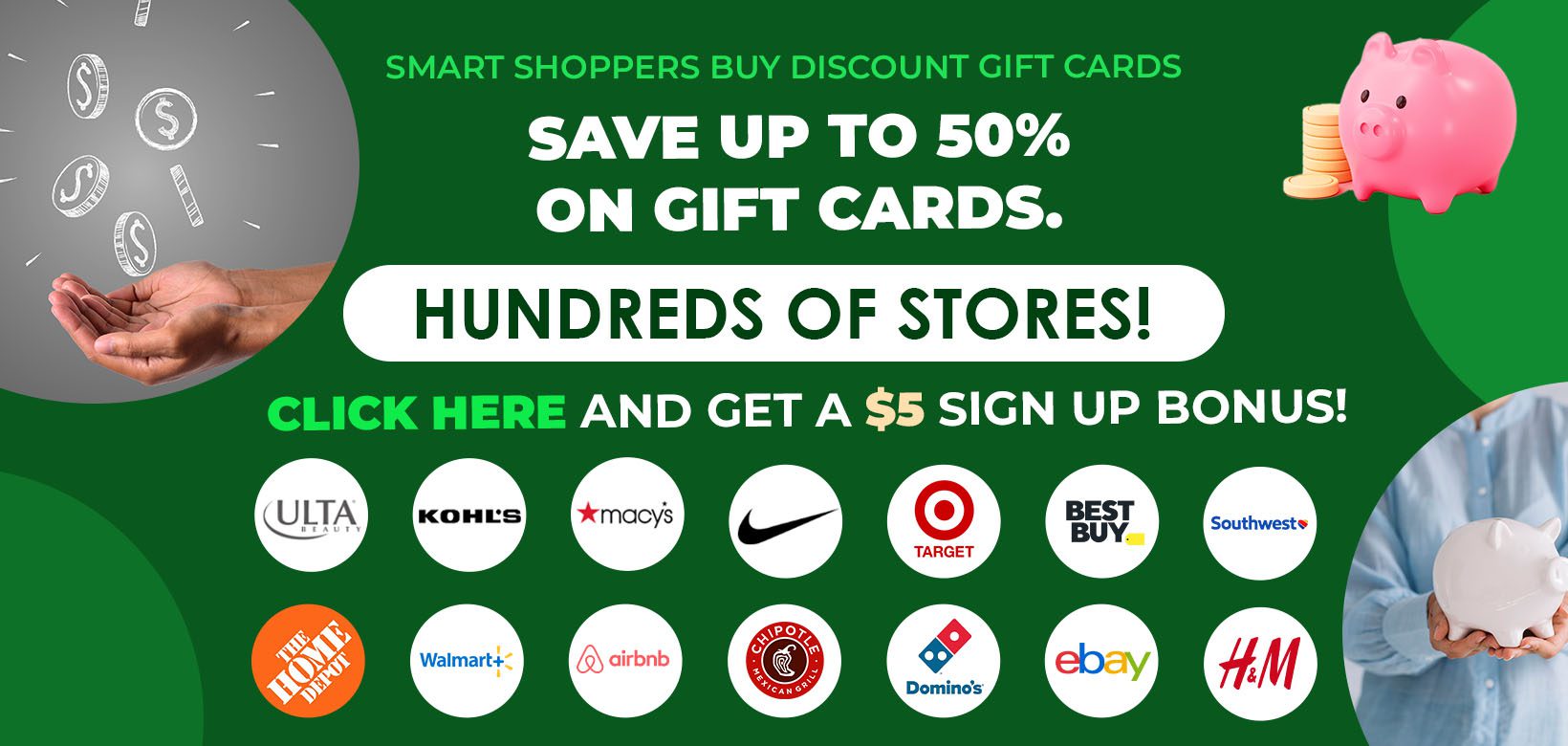 Some rolling carts for teachers comprise several shelves and draw to help store, organize, and move class supplies around. Some teachers like bags or totes on wheels to help transport supplies from their home to the car and then the classroom. Though many classes are held virtually at home during COVID, some teachers are still going into school. They need all their supplies to work and stream lessons to the students.
The challenge is to find the best totes for teachers in 2020 on wheels. This list of the best rolling carts and bags on wheels will help you organize and transport everything needed or teaching your lessons either at home or at school.
What are some factors to consider when choosing a tote bag?
From a soccer mom lugging around equipment to a teacher carrying papers, reports, and books, a tote bag makes your life much easier. The bags aren't just useful, but also durable, fashionable, versatile, and more reusable for the environment.
The types of tote bags range from polyester and cotton to mini and jumbo.
But with so many varieties, how do you find the best totes for teachers? What is the most significant factor when buying one?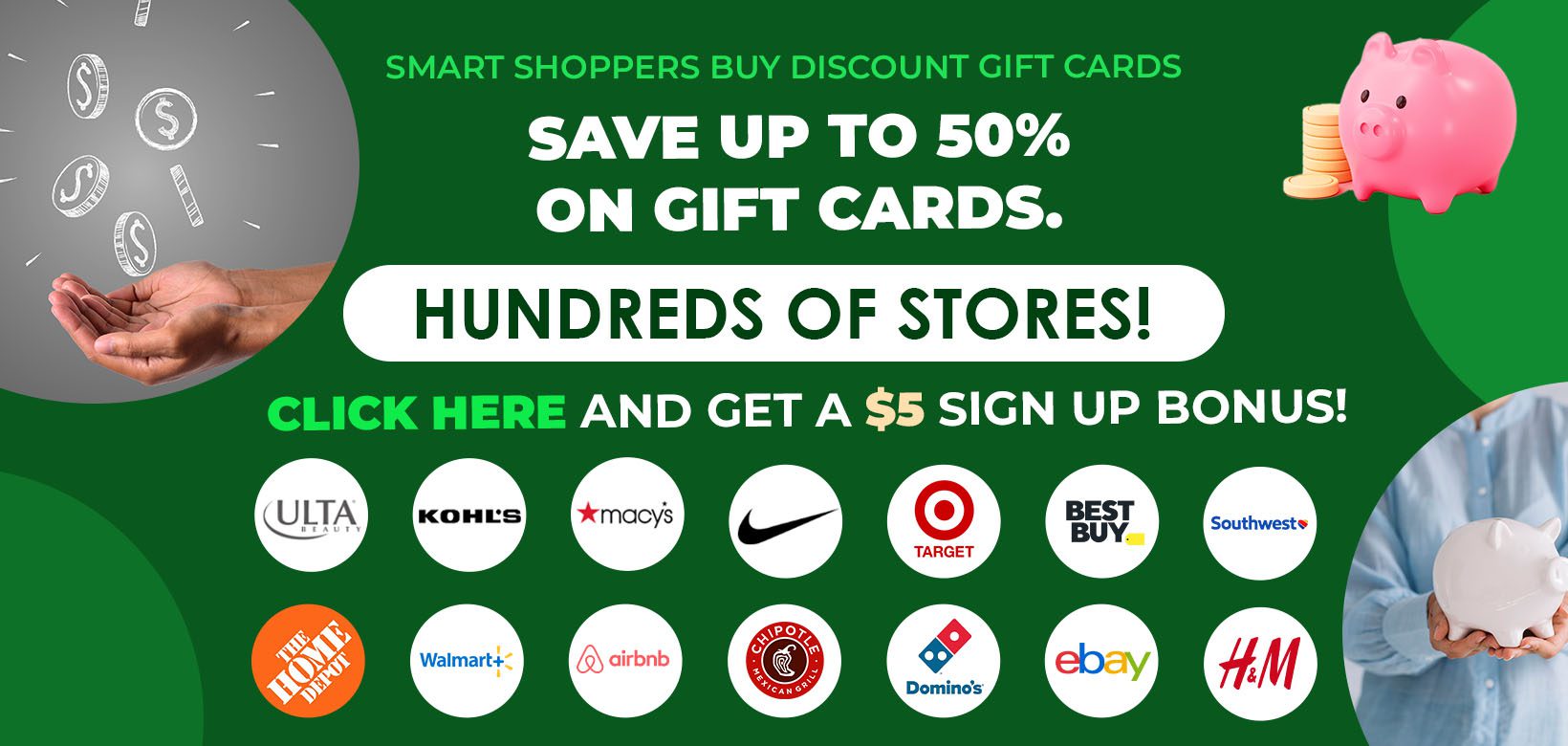 Staying organized!
This is the biggest challenge. You have so many different items to move around, such as laptops, papers to grade, pens, mobile phone, wallet, charger, snacks, etc.
6 Factors When Buying a Tote Bag for a Teacher
| | |
| --- | --- |
| Lightweight | Rolling carts or totes for teachers needs to be lightweight and easy to carry. This is obvious in its use, but how heavy some carts/tote end being will astonish you. Teachers need something light and mobile as the weight of the contents will add-up fast. |
| Collapsible Handle and Wheels | You want a tote bag with a collapsible handle and wheels as it makes its mobility so much easier and ergonomically better for your back. |
| Good Organizational Design | The bag should be designed with an optimum layout for teaching-related material and contents. Tons of compartments with pockets and zippers are needed to secure and organize everything effectively. |
| Spacious Storage Space | Your favorite tote bag or cart should have an extra storage compartment to render a backpack or additional carry bag useless. |
| Maximum Weight Capacity | How heavy will your daily class supplies be? This will determine the maximum weight capacity of the cart or tote bag you need. Make sure you don't go over the weight limits designated by the manufacturer. |
| Number of Wheels | Do you need a bag with two wheels or four? There are pros and cons to both two wheeled and four wheeled bags. However, if you're going to be rolling it around everywhere and only picking it up for a few minutes at a time, going with a four wheeled bag would be a better option. |
Best Rolling Tote Bags for Teachers
Tote bags can be significantly heavy when full and concerning when it's made of thin plastic. Since the material flexes, all the contents tend to shift inside. That's why you need the best rolling totes for teachers on wheels to fix that problem. It allows you to load up and roll away.
1. Pacific Coast Signature Large Rolling Tote Bag for Teachers
We earn a commission if you click this link and make a purchase at no additional cost to you.

For any teacher looking for a terrific bag on wheels, the Pacific Coast Signature large rolling tote tag is worth checking out. The stylish teacher tote bag features smooth-gliding wheels that get you to school and back.
Why will you love this tote?
The Pacific Coast Signature top-loading tote bag offers a generous 3,116 cubic square inches of storage measuring 20.5″ x 16″ x 9.5″. There is a large net pocket sewn on the side. It comes in six trendy colors and patterns, including Blue Daisy, Chevron Teal, Hawaiian Pink, Leopard, and Zebra.
The bottom base offers excellent support. When coupled with the gliding wheels, it allows the bag to stand upright no matter how big or bulky the teaching material. The combination of the long 21" retractable handle, lightweight 4.04 pounds, base support, and gliding wheels puts less stress on your back when pushing it.
It's not an insulated tote bag but more designed for transporting dry goods and stuff. The inside does have a liner that should repel some water and make wiping away small messes easier.
The Pacific Coast Signature is a good value for a tote teacher's bag.
2. Kenneth Cole Reaction Women's Runway Nylon-Twill Rolling Tote Bag for Teachers
Kenneth Cole Reaction Runway Call Nylon-Twill Laptop & Tablet Business Travel, Dark Slate Wheeled Tote, One Size
✅ TECHNI-COLE RFID: Anti-theft radio frequency identification (RFID) blocking technology in organizer pockets lined with thin shielding fabric to help block radio waves from being transmitted from...
✅ EFFORTLESS HANDLING: (i) Meets most U.S. Based airline carry-on size requirements and fits into most airline overhead bin compartments. (ii) Features dual in-line skate wheels for swift mobility...
✅ ORGANIZED COMPARTMENTS: (i) Main compartment includes a padded laptop & tablet pocket, a full length zipper accessory pocket, a business organizer, and a removable accessory pouch connected to an...
We earn a commission if you click this link and make a purchase at no additional cost to you.

The Kenneth Cole Reaction Runway multifunctional bag with stylish arrow prints designs is another top pick for teachers' best rolling tote bag. The bag makes a professional fashion statement and can be used for several occasions.
Why will you love this tote?
The Kenneth Cole Reaction Runway wheeled tote is a lightweight 5.5 pound but large enough to hold a 17-inch business laptop in its padded table pocket. It's overall dimensions are 16″ x 15″ x 6″. The nylon and vinyl bag comes in black, dark slate blue, or olive.
The sturdy locking retractable telescopic 4-stage handle extends an extra-long 30-inches. It's designed with two outer side pockets, two inner slip pockets, and one zipper enclosure to help stay organized as a teacher.
Unlike most tote bags, it's fitted with anti-theft radio frequency identification (RFID) blocking tech in the organizer pockets. It fits in most airline overhead bins, sideways under an airplane seat, and meets most airlines' carry-on size requirements.
Buy the Kenneth Cole Reaction Women's Runway tote bag with confidence as the perfect fashion-forward that brings style and function to teachers and professional travelers as well. It comes with a lifetime limited warranty.
3. Olympia Fashion Rolling Tote Bag for Teachers
We earn a commission if you click this link and make a purchase at no additional cost to you.

The Olympia Fashion rolling tote bag for teachers features ten different polyester printed fabrics that bring a stylish look. Its lightweight design has user-friendly skate wheels with spacious storage.
Why will you love this rolling tote?
The Olympia Fashion rolling shopper comes in 10 different patterns and colors to make a look less utilitarian. It comes in trendy exterior styles, including black, black polka dots, blue polka dots, pink polka dots, lime polka dots, damask black, chevron, houndstooth, giraffe, and leopard to reflex your personality.
The handle lets you set it at your desired height. It's also designed with side pockets for items you need to access fast.
The top-loading tote bag offers 2,240 cubic square inches of space in the main zippered compartment. Its recessed metal ball bearing in-line skate wheels makes it easy to maneuver under the lightweight 3.94-pounds.
Another significant feature you will appreciate is the lightweight retractable handle with a hideaway zippered closure that makes sure your teaching material and other contents are safe.
The Olympia Fashion bag is relatively cheaper, which fits in most teachers' budgets.
Best Rolling Carts for Teachers
Rolling carts are a helpful accessory for a teacher, either teaching in the classroom, abroad, remote, or online. What is the best rolling cart for a teacher?
4. Dbest Bigger Smart Collapsible Rolling Cart for Teachers
dbest products Bigger Smart Cart, Damask Collapsible Rolling Utility Cart Basket Grocery Shopping Teacher Hobby Craft Art
Has a patented ergonomically designed extendable handle with non-slip rubber grip that allows you to pull with less effort and more comfort.Easy to use multi-purpose collapsible folding cart that only...
Smooth rolling wheels for easy maneuviring. comes in a variety of colors and patterns so you don't sacrifice fashion for utility. Use it as carry-on luggage or place it under your seat on your trips.
Collapsable and Portable; Easily folds down in half for compact storage when not in use; Store in the trunk of your car, under the bed, in the closet or garage. Multi-functional Uses; Use it as a...
We earn a commission if you click this link and make a purchase at no additional cost to you.

This one is a simplified version of the best collapsible rolling cart for teachers. It's affordable for a teacher who wants a simple, bare-bones rolling cart made of weatherproof material.
Why will you like this rolling cart?
You can choose from various colors, including blue, grey chevron, houndstooth, Moroccan tile, paisley, red, victorian, and utilitarian black. It weighs 5 pounds and a capacity of 110 pounds, which is enough to carry everything you need for the class.
The handle grip is custom-molded with not-slip rubber, making it as comfortable as possible. Its ergonomic curvature design lets you pull even the most massive load with less strain on you. The Dbest rolling bag is sent already assembled upon arrival.
The smoothly rolling wheels have reinforced housing to increase the carrying capacity. You get 35% more space with Dbest Bigger Smart collapsible rolling cart for teachers than other competitive brands. It's designed with a large pocket on the cart's front to hold something like an iPad for easy accessibility.
It's easy to fold in half for compact storage when empty. Store the empty bag under your bed, in the trunk of your car, or the corner of a closet. You can organize all your arts and crafts or carry teacher supplies, office supplies, and more. The dBest is designed with two tote handles for easy carrying.
Best Rolling Briefcase for Teachers
A rolling briefcase for teachers eliminates the stress of hauling larger files, laptops, and other teaching material around. Finding the best rolling briefcase that suits you and your schedule could be quite the task. Check out the following.
5. Alpine Swiss Rolling Briefcase for Teachers
Alpine Swiss Rolling 17" Laptop Briefcase on Wheels Attache Lawyers Case Legal Size
TSA APPROVED CARRY ON SIZE – Measures 19" x 14" x 9" TSA approved carry-on size for all carriers. Interior measurements 17" x 13 1/4" x 7 1/2".
LAPTOP SLEEVE – Main compartment features a divided folder and a padded laptop sleeve with secure elastic strap that fits up to 17" laptop.
SPACIOUS, ORGANIZED, SECURE – Main section flap-over comes with organizer that includes a card slot, two pen slots, and a small zipper pocket that measures 8" x 3" x 1.5". Closure has secure...
We earn a commission if you click this link and make a purchase at no additional cost to you.

The Alpine Swiss rolling briefcase comes in handy for a teacher looking for a large, sturdy briefcase on wheels. It weighs 10 pounds and has a spacious 1,689 cubic square inches of storage to provide enough room to carry everything for the classroom.
Why will you love this rolling briefcase?
The two in-line skate wheels allow easy maneuverability instead of bearing all the weight on your back and shoulder. The center compartment is large and protected with 1,689 cubic square inches to store large objects, like a lunch box, textbooks, legal folders, small storage containers for supplies, a large bulky 17" laptop for teaching, and more.
The faux leather gunmetal toned briefcase is made with a sturdy hard-sided frame that resists water. The components, such as the telescopic rolling handle, in-line skate wheels, and top carrying handle, are riveted to the frame for extra durability. The main flap-over section includes a card slot, a small zipper pocket, and two pen slots. The from pocket expands and has a button latch. The side pockets are large enough for legal-sized and A4 documents.
The Alpine Swiss rolling briefcase for teachers is a TSA approved carry-on for those traveling professors. The TSA approved luggage size has to be within 22" x 14" x 9" while the Alpine Swiss briefcase is only 19" x 14" x 9".
Alpine Swiss offers a 1-year manufacturer's warranty against defects.
6. Solo New York Bryant Rolling Briefcase for Teachers
Solo New York Bryant Rolling Bag with Wheels, Fits Up to 17.3-Inch Laptop, Black, 14" x 16.8" x 5"
Rolling Laptop Bag: This wheeled bag has a fully padded 17.3" laptop compartment and features a full size front zip down organizer section, and divided file compartment so you stay organized on your...
Work And Travel: This stylish rolling briefcase will keep your laptop and important business documents safe while you're commuting or traveling for business. Push button telescoping handle system
Solo Has Your Back: We guarantee every bag to be free from defects in materials and craftsmanship for 5 years from the date of purchase, and every tablet case for 1 year from the date of purchase
We earn a commission if you click this link and make a purchase at no additional cost to you.

The stylish Solo New York Bryant is a padded rolling briefcase for teachers that can fit up to a 17.3-inch laptop as your desktop alternative. Its front organizational pockets are designed to hold different teaching essentials.
Why will you love this briefcase?
It's the best rolling briefcase for teachers with stylish material and weighs only about 6.5 pounds. Solo New York has abundant storage for school papers and books, while the telescoping handle allows easy navigation.
Though it's not waterproof, the polyester and tightly zippered compartments offer some protection. For those traveling teachers, the dimensions are 17″ x 14.75″ x 8.75," which puts it just 3/4″ too big for TSA approved luggage.
Solo New York offers a 5-year defect-free guarantee on material and craftsmanship for every bag.
Best Rolling Case for Teachers
Having a rolling case makes your class trip easier. You can easily fit all your teaching material while choosing to either carry it on your shoulder or wheel it. Here is the best rolling case for teachers.
7. MobileRep RepRoller Rolling Case for Teachers
We earn a commission if you click this link and make a purchase at no additional cost to you.

The woman-owned Mobile Rep RepRoller case is manufactured with some of the best quality materials tested on the job. It closes with two sturdy, heavy-duty zippers that keep your teaching supplies secure and safe from damage or weather.
Why will you love this rolling case?
The RepRoller weighs 9.8 pounds with new professional styling and quiet in-line skate wheels. It comes with a redesigned, smooth expandable handle and durable fabric pockets on the side. The large and flat 12″ x 10″ front pocket offers an opportunity for a school, college, or business to embroider or screen print for branding.
The telescoping steel handle expands up to 42 inches tall, which is suitable for taller users. There is an extra mesh inside mesh organizers on the side for cables and additional supplies. The main compartment is a spacious 15" x 15" x 14".
The RepRoller has a durable hard bottom and high-density nylon, which makes it waterproof when adequately zipped.
The sturdy rolling case will hold up to 75 pounds of teacher supplies.
Best Rolling Backpack for Teachers
Teachers need to carry a lot of stuff like laptops, papers to grade, books, notebooks, or even water and snacks. A simple backpack can't fit everything, but a backpack on wheels is a fantastic alternative designed with plenty of features to carry tons of supplies. Find out the best rolling backpack for a teacher below.
8. J World New York Sundance Rolling Backpack for Teachers
J World New York Sundance Rolling Backpack Girl Boy Roller Bookbag, Tribal, One Size
Large Backpack With Wheels — This 20" rolling backpack for boys and girls offers the load carrying ability of a kids rolling suitcase and the portability of a school bookbag. For kids and adults...
Huge Capacity — Easily carries a computer laptop, 3" binder, 3 college textbooks, notebooks, portable hard drive and lunch with room to spare. Measures 20 x 13 x 9 inches
Laptop Compartment — Fully-padded interior laptop carrying case keeps your laptop computer safe. This rolling laptop backpack fits most laptops up to 15.6-inches
We earn a commission if you click this link and make a purchase at no additional cost to you.

The J World New York Sundance rolling backpack for teachers comes in 34 different polyester patterns with 1.35 cubic square feet of storage.
Why will you like this rolling backpack?
The sizable capacity can easily carry your school laptop, 3-inch binder, three textbooks, notebooks, and a hard drive. It has many smart design features like reflective tape on the exterior pocket for night visibility.
The J World New York Sundance is made of durable ripstop polyester fabric strengthen by a metal frame and reinforced edges and a molded rubber bottom to protect against abrasion. Even better, the resistant coating keeps your teaching materials dry.
The J World New York Sundance is designed with 2 large compartments, 3 exterior zipper pockets, 2 mesh pockets, and internal pockets for excellent storage options. You also get a key clip and pen/card slots for keeping small items secure. Its fully-padded interior keeps your laptop for teachers safe.
The backpack straps let you convert it within seconds when traveling upstairs or over rough ground. Its smart design has the straps tuck away in the back pocket when rolling—no having to unzip. Instead of in-line skate wheels, the J World uses soft noiseless wheels.
The convertible wheeled backpack has a similar load-carrying ability of a rolling bag on wheels while also offering a basic school backpack's portability.
Rolling Book Bag for Teachers
A teacher needs a rolling book bag with wheels to make like a bit easier when transporting your papers, laptop, and supplies back-and-forth.
9. JanSport Driver Rolling Backpack for Teachers with Laptop Sleeve
Jansport Driver 8 Rolling Backpack - Wheeled Travel Bag with 15-Inch Laptop Sleeve, Navy
Ready for Everyday Adventure: Always be organized and ready to go with the JanSport Driver 8 Rolling Laptop Bag! This laptop backpack for women, and men includes a padded 15-inch laptop sleeve to keep...
Life On the Move: This exclusive laptop backpack for men and women is designed to always be convenient! Each rolling bag has 2 smooth wheels, a telescopic handle, and tuck-away shoulder straps for...
Stylish and Elegant: Heading to your job, this sleek rolling backpack for men and women will help you express your style anywhere! Our large backpack is available in multiple stunning patterns.
We earn a commission if you click this link and make a purchase at no additional cost to you.

As a teacher, you need a reliable rolling backpack. Something made of high-quality fabric is worth the investment. JanSport Driver Rolling Backpack for teachers with a laptop sleeve can stand up to wear and tear, more than your typical pack.
Why will you like this rolling book bag?
Teachers love Jansport Driver 8 for tons of reasons! Let's start with its easily converting traditional backpack to a rolling backpack with tuckaway shoulder straps to give your back a break.
The best thing about this rolling backpack for teachers is the amount of storage it brings with 2100 cubic inches. It's still lightweight at only 5 pounds and measures 21" x 14" x 10". You've got ample room to travel with all your teaching material.
It features a protective padded 15-inch laptop sleeve, front organizer pocket, and side water bottle pocket. The durable, sturdy, and thick material is a combination of denier polyester and denier nylon. It's made with a waterproof fabric that can take light to medium rain or spills, but water will likely seep-in the seams during a hard rain.
The JanSport Driver 8 comes in six different colors and patterns, including black, navy, Primavera Fields, Betsy Floral, Daisy Haze, and Vintage Irises.
Crate on Wheels for Teachers
Classroom teaching can be fun and enjoyable for the students when all the material is ready and available. Most teachers can store their materials and supplies in the classroom, but some don't have a classroom of their own need a rolling crate on wheels for teachers.
10. ECR4Kids MemoryStor Universal Rolling Carts for Teachers
ECR4Kids - ELR-0549B MemoryStor Universal Rolling Cart and Organizer Bag Set, Black/Gray, Black/gray, 17.50" x 15.75" x 16.50" (763960528426)
Multipurpose Rolling Cart: Keep your textbooks, files, groceries, tools, and personal items organized when on the go; durable handcart features two heavy-duty wheels for easy transportation
Storage Organizer: The saddlebag-style canvas cover fits over cart and has over 30 storage compartments and pockets; great for toting supplies at home, schools, offices, and warehouses and more
Sturdy Design: Utility cart comes fully assembled and pops into place with double-sided rails for added stability; retractable ergonomic handle locks in 3 different positions for comfort
We earn a commission if you click this link and make a purchase at no additional cost to you.

You will love the sturdiness of the ECR4Kids MemoryStor Universal rolling cart for teachers. It feels like you can fit an endless amount of teaching supplies for your online classes in this large square rolling cart. When not in use, it collapses flat for storing in a corner.
Why will you like this crate on wheels?
It brings a simple design and puts a big box on wheels. There's not much a teacher can't fit in the box. You can fit binders, stacks of workbooks and textbooks, the largest laptop money can buy, art supplies, and more. The exterior canvas saddlebag-style has over 30 pockets, making it convenient to store pens, pencils, drinks, or quick access things.
The ECR4Kids MemoryStor Universal is 17.5" x 23" x 15.25" and weighs 10.5 pounds. It holds a capacity of 65 pounds of weight.
It's heavy-duty rubber wheels allow for easy mobility. The rolling cart can alternatively be used as a portable office, carry groceries, transport tools or kids crafts, or as a file cart on wheels. Its adjustable telescoping handle extends up to 23 inches; it locks in three different positions.
Mobile Office Rolling Bag
A mobile office rolling bag is essentially a briefcase for teachers on wheels. It's ideal for the teacher who is always mobile, especially nowadays with virtual classrooms.
11. Samsonite Xenon 3.0 Mobile Office Rolling Bag
Samsonite Xenon 3.0 Spinner Mobile Office, Black, One Size
CONSTRUCTED of rugged 1680 denier ballistic polyester for durability. Body dimensions is 16.25 x 13.25 x 7.25 in inches. The linear dimensions are 42.2 inches
ZERO EFFORT, FOUR multidirectional spinner wheels allow 360 degree upright rolling in multiple directions so there is no weight on your arm
CROSS STRAPS secure the contents of your luggage to help prevent shifting that can cause damage and also help keep the contents of your luggage organized
We earn a commission if you click this link and make a purchase at no additional cost to you.

The Samsonite Xenon 3.0 rolling bag for teachers moves freely in any direction. Its ballistic polyester with retractable handle maneuvers with easily with its spinner wheels.
Why will you love this mobile rolling bag?
The heavy-duty black nickel zippers with a red line running through them add to its look stylish look. It's rugged 1680 denier ballistic polyester is exceptionally durable and weighs only 8.2 pounds.
The Mobile Office Spinner is 16.25″ x 13.25″ x 7.25″, making it TSA approved for most airlines.
There are two main compartments with additional sectioned areas. While the front compartment has a built-in padlock to protect your laptop, the two small pockets offer extra storage space for teaching materials.
The back compartment has slightly more depth and comprises of three sections for holding documents and a spacious back area for a few clothing items.
The Samsonite Xenon 2 rolling bag screams professionalism in the classroom.
FAQs
How many pockets and compartments do I need in a tote bag?
It's no secret a teacher needs a tote bag on the wheel for mobility. But how many pockets and compartments should the tote bag have? Several pockets and compartments come in handy for organizations of your teaching items. You need enough space to secure your laptop and other electronics while fitting books and teaching material into different compartments. It would help if you also had pockets to fit pens, keys, cellphones, and other quick-access items.
Does the tote bag have enough pockets to carry a lunch box, extra clothing, or water? Some items need to be in a secure place for easier access. So, pockets and compartments are a vital consideration when choosing the best tote bag, but the overall pick depends on your preferences and your staff.
Is a wheeled or shoulder backpack better?
Teachers carry heavy items each day over long distances, which can strain the shoulder with a backpack. But a rolling back with great wheel design may be the way to go. Besides, the wheeled backpack should include a strap so you can wear it on your back when necessary and allow it to be rolled the rest of the time.
A shoulder backpack is for someone who only carries a couple of lightweight items like just a laptop and notebook. But they have designed a rolling backpack for heavy items over long distances if you are looking to avoid potential injuries and want the best of both worlds — shoulder straps and wheels.
What Are The Pros of a Rolling Backpack?
Teachers require the services of a rolling backpack for a variety of reasons. Because of the amount of stuff they need to carry, a rolling backpack will certainly make a teacher's life easier.
Versatile: You don't have to always wheel the bag around. As compared to full blown suitcases that can't be carried comfortably and always need to be wheeled around, a rolling backpack comes with the option to both wheel it around when needed and carry it when it's more convenient.
Shoulder pain: If you're a teacher who's used to lugging around large amounts of weight on your back, you'll have definitely experienced shoulder or back pain at some point. Using a wheeled backpack would mean that you can just push or pull it behind you, alleviating the weight strain.
Other uses: You don't have to just use a wheeled backpack in the classroom. Even if you go to the airport or a railway station, there will be a lot of walking involved, and this wheeled backpack will double up as a convenient travel companion.
What Are The Cons of a Wheeled Bag?
While wheeled bags sound like the perfect option to help you carry school items around, they come with a number of factors that could be considered as disadvantages to their use.
Added weight: Although you get the option to roll the bag whenever you need, the handles and the wheels of the backpack add extra weight to the bag. This means that when you're carrying it around on your shoulder or in your hand, you'll be worse off than just using a normal bag or backpack.
Comfort: While comfort is a given when using the backpack's wheels to push or pull it around, carrying it around on your shoulder might become uncomfortable. This is because of the added handle on the back that can, even with cushioning, be uncomfortable on your back if carried around for an extended period of time.
For tall people: While walking around with a wheeled bag can be an easy task if you're of average height, it might be slightly awkward if you're tall. The handles on these bags often don't come with an extended version, and you might have to slouch to make your hands reach the bag when it's on the ground.
Best Rolling Totes and Carts for Teachers Summary
For teachers who move from class to the class, or even different schools, you probably need to keep certain supplies close at hand. Since COVID, some classes are being held virtually, which requires teachers to keep their supplies near their workstation at home.
Several manufacturers understand this problem and have created various bags, carts, and totes on wheels for teachers to make life easier.
Whether you want to take your supplies down the hall or carry all your teaching material to school, there's a well-designed carrying case for you.
The list of the best carts and rolling totes for teachers will save you time and energy. It will allow you to spend more time on teaching.