Recumbent bikes are trendy today in fitness clubs, gym, and homes. A recumbent bike provides a workout with one of the greatest aerobic exercises. It uses some of the largest muscle groups, such as quadriceps, hamstrings, gules, and legs.
The equipment is safe and great for low impact total body workout to decrease blood pressure and lung disorders. Due to its low impact, the recumbent bike reduces the risk of pain and can build strength. They are the number one choice for people with neurological conditions.
What features make the best recumbent exercise bikes?
The exercise bike has handlebars along the front display and on either side of the seat. Some of the desirable features include a clear sizable display, built-in workout programs, adjustable seating for a tall person, plus some form of heat-rate monitoring.
You will also need to analyze additional features, design, comfort, and ease of use.
Keep reading to find out more!
Best Rated Recumbent Exercise Bike for the Money
We earn a commission if you click this link and make a purchase at no additional cost to you.
See our review of the Exerpeutic 900 XL below.
Benefits of a Recumbent Bike
As you choose the best stationary bike, your goals and limitations determine the best bike to fit your needs. Both types of stationary bikes can be useful, but each has its purposes. Here are the benefits of a recumbent bike:
Lower back: A recumbent bike is easier on the lower back/lumbar spine than the way you sit an upright bike. The exercise equipment is suitable for the elderly or anyone with exercise limitations. While an upright bike has you hunched over the handlebars, a recumbent encourages a better spinal posture.
Gentle on joints: The bucket seat supports the lower back and your knees by reducing exercise impact.
Larger seat: The larger seat on the recumbent bike is quite an enticing feature, especially compared to a smaller and uncomfortable upright bike seat.
Safer: The recumbent bike is safer because you cannot stand up on the pedals, which potentially eliminates injuries from riding lower in a seated position.
Good exercise for neurological conditions: The bike is excellent equipment for an individual of all ability levels and provides a low impact workout.
Low impact: A recumbent bike reduces the risk of pain while building strength and muscles. It reduces the arthritic effects on your back, knees, and hips.
Recumbent Bike vs. Upright?
Do you have back or joint pain?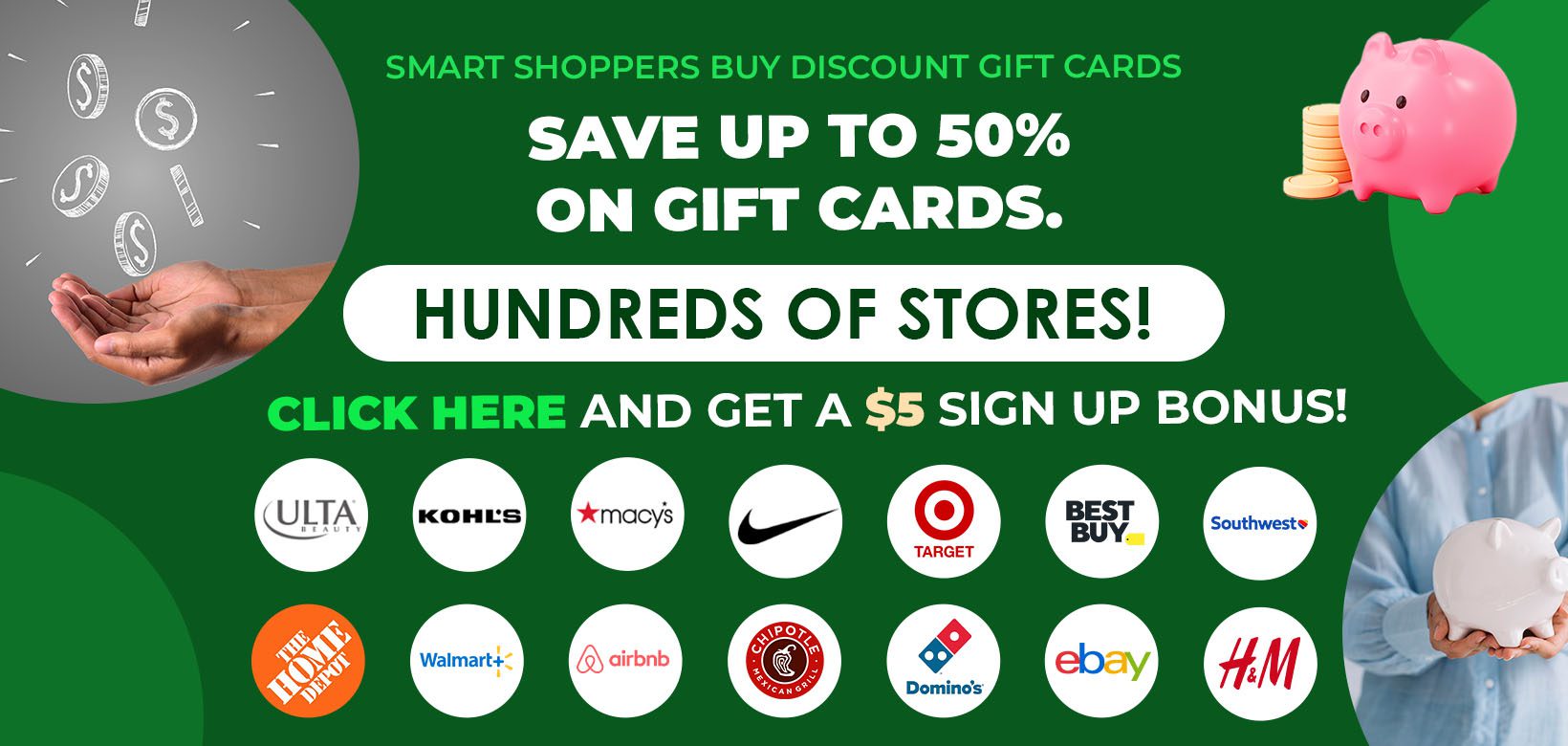 You need help navigating which recumbent bike to use for a low-impact workout?
Are you training for your next triathlon, bike race, or looking to cross-train?
Are you a senior looking for suitable cardiovascular exercise options?
If any of the above applies to you, follow along as we compare a recumbent bike vs. upright.
Upright exercise bikes have been popular for a while, and there is even more reason to get one. You can find the recent models fitted with new and advanced features each year to immensely enhance your workout. But before you settle on an upright bike, you have to factor in a few things: they cost less money, take less space, and they're less restrictive and more versatile while exercising.
Recumbent bikes are all about comfort and the chair-like seat that supports your body. But the seat isn't the only source of comfort. Unlike an upright bike where you have to grab onto the handles and hunched forward, your hands are completely free on a recumbent bike. You can watch TV, read a book, or lift weights while pedaling.
What is the difference between a recumbent bike vs. an upright bike?
| | |
| --- | --- |
| Recumbent Bike | Upright Bike |
| Riders' body sits well into the bike frame.The rider is in a more comfortable and natural reclined position that reduces fatigue and eliminates muscle soreness in the upper body.Sit is comfortable, often as an average office chair. | The rider's body sits above the bike frame more like a typical bicycle.The rider is slightly hunched over with a slight bend in the neck and back in the correct sitting position, creating muscle fatigue and soreness.The seat is smaller, which can cause aches and pains in the buttocks-saddle soreness. |
Recumbent Exercise Bike Reviews
A recumbent bike provides the best cardiovascular workout and gets the blood moving in the feet, calves, and thighs. It also lets you control your weight and increase body strength.
The benefits don't end there. Unlike an upright bike, a recumbent is designed closer to the floor for added safety for any fall risk. The wider seat and back cushion support provides much-needed stability, which makes it even safer for exercises.
You don't have to worry about stress on the hip and knee joints. The equipment lets you stretch out further and in a more relaxed position. A recumbent bike is highly recommended for people with knee arthritis, looking to reduce pain n hips and knee joints while enjoying healthy exercise.
Here are top recumbent excises bike reviews.
Best recumbent bike for the money
1. Exerpeutic 900 XL Recumbent Exercise Bike for the Money
We earn a commission if you click this link and make a purchase at no additional cost to you.
Our top pick for the money is the Exerpeutic 900XL. It has a low step-over frame design for those who have mobility issues.
Why choose Exerpeutic 900 XL recumbent exercise bike with pulse?
Comfortable yet challenging
The bike features tons of elements that make your workout more comfortable. But it still provides a challenging workout. It's designed with a well-padded, adjustable seat and coupled with a very supportive reclined angle. The seat slides back and will fit a tall person in the mid-6 foot tall area. Also, the well-placed handles are fitted with a built-in heart rate monitor.
The large pedals have a convenient foot strap, but they may be a little snug chunky sneakers.
Easy to read LCD console
The large LCD readout displays your pulse, time, speed, and other workout metrics.
Magnetic tension
The bike has eight magnetic tension levels to vary your cardiovascular workout while minimizing the stress on your joints and back. You can multitask while you work out by reading a book or watching a movie. It's exceptionally quiet so you won't disturb your resting family.
Pros
300-pound weight capacity
Durable design
Suitable for a tall person
1-year manufacturer warranty
Weighs only 63-pounds with transportation wheels for portability
It takes about an hour to assemble with all tools included
Cons
No Bluetooth connectivity
Would prefer more tension setting
Best recumbent bike for a tall person
2. Sunny Health & Fitness Magnetic Recumbent Bike for a Tall Person
We earn a commission if you click this link and make a purchase at no additional cost to you.
The Sunny Health & Fitness SF-RB4708 stands second on our top picks as the best recumbent bike for a tall person. It's designed with arm exercisers that work your upper body while the integrated pulse sensors monitor your exercise progress.
Why choose the Sunny Health & Fitness Magnetic Recumbent SF-RB4708?
Elliptical recumbent bike combo
The unit is a terrific recumbent bike and elliptical combo with moving handles and different than others on the list. You get movable handlebars instead of arm pedals. The arm and pedal combo offer a better total body workout vs. the standard recumbent bike design. In my opinion, it's better than an elliptical because I get to work out my arms while sitting down.
Non-slip adjustable foot pedals and comfort
You will engage more muscles through the non-slip adjustable foot pedals coupled with the back and forth of the handles to burn more calories.
During your workout, you'll appreciate the oversized cushioned seat for comfort. It's adjustable to find the best position for a short or tall person.
As a bonus, you get a tablet holder that will fit about any size tablet.
Extended weight capacity
The Sunny Health & Fitness SF-RB4708 can accommodate a user weight capacity of up to 350lbs due to its sturdy heavy-duty frame.
Pulse sensors
With its digital display, the biker can actively monitor their pulse with its Pule Rate Monitoring System.
The digital monitoring system is multifunctional and tracks distance, calories, spend, total distance, workout timer, and pulse.
Transportation wheels
The SF-RB708 has two front-mounted wheels that allow you to easily move the cumbersome recumbent bike from room to room or store it out of sight.
Pros
Eight tension levels with a multi-control magnetic resistance knob
Multifunctional workout with a pedal and arm exercise
Integrated pulse sensors for real-time heartbeats per minute
Oversized back and seat cushion
Adjusted seat for a short or tall person
Reasonably priced and has excellent features
Cons
Cannot disengage the moveable handles
No side handles along the seat
A bit bulky for a small area
Best folding recumbent exercise bike
3. Sunny Health & Fitness Magnetic Pink Folding Recumbent Exercise Bike
We earn a commission if you click this link and make a purchase at no additional cost to you.
The Sunny Health & Fitness Magnetic SF-RB1117 is a convenient folding recumbent exercise bike for small spaces and easy storage. It's transport wheels allow you to move it around quickly. The stylishly pink recumbent bike has a weight capacity of 220 pounds.
Why choose the Sunny Health & Fitness magnetic folding recumbent exercise bike- SF-RB1117?
Adjustable resistance
You can either decrease or increase the 8 level adjustable resistances with a tension knob, depending on your suitability. Different workout levels will accommodate someone looking for easy exercise to someone looking to challenge their muscles. You can exercise at night without waking your family because it's a very quiet recumbent bike.
Foldable
The foldable recumbent bike easily folds to create space in your room. It weighs only 37 pounds and has built-in transportation wheels to relocate it conveniently.
Large seat and backrest
The comfortable seat supports your bottom while the backrest offers additional support during longer and challenging workout sessions.
Performance monitor
Track your calories burned on the easy to read performance monitor. The battery-operated tracker monitors your distance, time, and calories burned. Some people will be happy they don't have to plug the unit into an electrical outlet, while others are disappointed they'll need to replace the two AA batteries occasionally.
Safety and convenience
The non-slip foot pedals and handlebars add to its safety. The foot straps hold your feet in place and prevent slippage while pedaling fast. They come in especially handy if you are the type of biker who wants to pedal backward on a recumbent bike. This unit has that capability.
Pros
The upright design offers a realistic bike riding experience
Fold up design and wheels make it lightweight and easy to store aside
Very slim profile and trendy pink color makes it stylish for an exercise bike
Easy assembly; screw on the seat, handlebars, and pedals
Manufacturer warranty is 3-years on structural frame and 90-days on all other components and parts
Cons
The lightweight form factor makes it wobble at times, although its strong base supports it
Best recumbent exercise bike under $500
4. HARISON Recumbent Exercise Bike Under $500
We earn a commission if you click this link and make a purchase at no additional cost to you.
The best recumbent exercise bike under $500 is the HARISON with its sturdy and quality made in the USA build. It has a weight capacity of 350lbs, multifunctional LCD, 14 levels of magnetic resistance, and quiet operation. Also, it's designed with an oversized and well-ventilated seat for comfort.
Why choose the HARISON recumbent bike stationary with 14 levels of resistance?
Sturdy Construction
You get a modern and sophisticated recumbent bike exercise machine. The frame is made of stainless steel to prevent shaking when riding at a fast pace. The steel has been treated to provide-rust and corrosion resistance from those damp basements. Its protective coating should increase the lifespan of the equipment.
Console and Accessories
The HARISON is fitted with an advanced LCD console with the ability to track your distance, speed, time, calories, reps per minute, heart rate, and more.
Additional features include a drinking water bottle holder, an iPod holder, and a comfortable and adjustable seat on a sliding rail for short and tall people. Exercisers will appreciate the sweat-wicking mesh backrest with high-density foam seat during intense and sweaty cardio workouts.
Resistance and drive
The exercise machine has 14 smooth magnetic resistance levels that range from easy to difficult exercise plans. The pedaling is consistent and smooth with its smooth cranking system. It's nearly silent belt-driven system is perfect for exercising early or late at night in your house without waking up anyone.
Customer service and warranty
HARISON provides US-based customer service with prompt response times. It's especially helpful when you need step-by-step installation assistance from one of their pro technical team members.
They offer a 30-day return policy with 100% satisfaction—12 months of free replacement parts using expedited express mail.
Pros
Sturdy USA-made built quality
14 level magnetic resistance belt drive
Easy assembly with no additional tools required
Responsive customer service
Cons
Mesh seat not for every taste
The console display doesn't have a backlight
No workout programs
Best recumbent bike for seniors
5. Schwinn 230 Recumbent Bike for Seniors
We earn a commission if you click this link and make a purchase at no additional cost to you.
The Schwinn 270 recumbent bike is an excellent exercise machine for home use. It is the best recumbent bike for seniors and will keep fit and healthy well into your golden years.
Top-quality
The bike is designed with a single-piece steel frame, which is sturdy and offers stability for the unit during intense workouts. Its sizeable and well-padded seat cushion has small perforated holes for increased airflow. The chair is coupled with a vented backrest that offers good lumber of support.
Design
Schwinn 270 recumbent bike has a perfect design that makes it suitable for people of all shapes, sizes, and ages. The adjustable seat will accommodate short and tall people with a simple lever. Its walk-thru frame makes it easy to get on and off for seniors or people who aren't as mobile.
Ease of use
The Schwinn 270 bike pedals, weighted flywheel, and magnetic resistance system are relatively smooth, making it very quiet during use. You can watch TV while you exercise without having to have the volume up too loud.
Console and accessories
The console on Schwinn 270 recumbent exercise bike is feature-packed. Its user-friendly console and LCD screen shows will display your heart rate, distance traveled, and calories burned.
It has a shelf for your Kindle e-reader or tablet, so you can either watch a favorite show or read as you burn some calories. You can also listen to music or podcasts on the built-in speakers using the cable provided.
The Bluetooth connectivity allows you to transfer your workout data to the Schwinn app on both the Apple Store and Google Play Store.
Resistance and drive
The equipment has 29 programs and 25 levels of resistance to help you reach your exercise plan. Conveniently, it allows up to 4 users to save the settings.
All-in-all, the Schwinn 270 is a fantastic recumbent exercise bike.
Pros
Digitally controlled magnetic resistance
Ventilated seatback
Easy-to-use workout console
RideSocial app compatibility for exercise plans
Three-speed cooling fan
Mobile device shelf and USB charging port
Cons
The control panel doesn't have an adjustable height
The calorie burn estimate seems inaccurate to many riders
The grip pulse reader can be unreliable
Best recumbent bike for home use
6. Sunny Health & Fitness Magnetic Recumbent Bike for Home Use
We earn a commission if you click this link and make a purchase at no additional cost to you.
The Sunny Health & Fitness magnetic is the best recumbent bike for home use, given its cross-training cardio ability, high weight capacity, quiet belt drive, and electronic monitoring.
Handlebars and Pedals
Besides pedaling, it allows your arms to move up and down, thus burning more calories. You can step into this bike with ease and don't have to overextend your legs.
To prevent slipping, the pedals have a large surface area with an adjustable strap. By flicking a lever, you can adjust the seat distance to the pedals while seated. Also, the inseam height is adjustable from 26.5 to 34 inches.
Eight levels of resistance
The home-use recumbent bike's magnetic mechanism provides eight levels of resistance and accommodates all workout challenges.
The digital display screen lets you track your workout distance, speed, time, calories burned, and also displays your pulse rate.
Oversized seat and back
Its large seat and back support provide the correct posture, thus enjoying a healthy and comfortable ride. Also, the seats have extra padding for increased blood flow.
Extended weight capacity
The bike weighs almost 95 pounds and is manufactured with a heavy-duty frame. Its durable design can carry a maximum weight of 350lbs.
Pros
Runs silently on a belt drive
Easy to adjust seat without standing
Movable handlebars for increased total body calorie burn
ing
Extra padded seat for maximum blood flow
Countdown timer and alarm
Cons
Arms are positioned relatively high and non-adjustable
Best commercial recumbent exercise bike
7. Sunny Health & Fitness Magnetic Self-Powered Cycling Commercial Recumbent Exercise Bike
We earn a commission if you click this link and make a purchase at no additional cost to you.
The Sunny Health & Fitness SF-RB4880 PowerSync is a reliable, self-powered commercial recumbent exercise bike with plenty of features for the right shopper who wants quality.
It has a self-powered, motorized magnetic resistance system with automatic resistance controls.
Why Sunny Health & Fitness SF-RB4880 recumbent bike?
Frame construction
The unit features a heavy-duty frame made of durable steel tubing. Its one-piece chassis considerably improves its overall sturdiness.
It weighs 112 lbs. which considerably improves its stability. The adjustable length frame bar and the sturdy adjustable height for the display complement the equipment's strength.
Seat and handlebars
It is easy to adapt your height to the bike with its adjustable seat and non-slip pedals. The seat cushion and backrest provide superior comfort that is close to an office seat.
Resistance and drive
The bike doesn't need to be placed near a power outlet. All the energy required to power the 24 levels of computer-controlled magnetic resistance, the display console, and even charging your smart devices is generated when you pedal the bike.
Console
The PowerSync features a decent LCD color monitor that displays workout data like elapsed time, distance, RPM, calories, watts, and heart rate.
Although it doesn't have online connectivity and is not compatible with online fitness apps, you get plenty of workout programs to keep you motivated.
Besides, the media shelf, built-in speakers, and charging port for your device come in handy.
Pros
Tremendous versatility with 24 levels of magnetic resistance
More accessible with a step-through design and adjustable seat
The bright colored monitor delivers workout data
Built-in speaker and USB charging functionality
Cons
No bottle holder
Tablets holder tends to cover the console display
Best small recumbent bike
8. Exerpeutic 400XL Folding Small Recumbent Bike
We earn a commission if you click this link and make a purchase at no additional cost to you.
Exerpeutic 400XL if you need a model that folds up. It is the best small recumbent bike for a small bedroom, apartment, or workout area. Despite being small it includes adjustable resistance that makes it suitable for everyone up to 300 pounds per the manual.
What Makes Exerpeutic 400XL fold up so awesome?
Foldable Design
As the name suggests, the recumbent bike folds up to half its size and can be stored in a closet. Folding it up is a cinch, and it doesn't take long. It is lightweight at only 43 pounds with built-in transportation wheels.
The bike's main body comes assembled, but you need to attach the seat, handlebars, pedals, and electronics. The easy to follow instructions should take approximately 30 minutes to assemble.
Semi-recumbent
The Exerpeutic 400XL is a cross between the upright and recumbent. You get the comfort of an upright bike and the fitness efficacy of a small recumbent bike.
Variable resistance
The small recumbent bike has eight magnetic resistance levels, conveniently controlled by the knob located beneath the console.
LCD screen
The 3.3″ x 1.5″ LCD shows your distance, time, speed, calories burned, and pulse.
Crank and balanced flywheel system
The high torque cracking system creates a smooth, quiet workout. It's double drive A-belt transmission system and precision-balanced further enhance the smoothness and quietness of your workout.
Pros
Exceptionally smooth, quiet, and stable
Comfortable, compact, and lightweight
Folds up and is portable
Cons
Not fit for a tall person
Small LCD screen
Cheap recumbent exercise bike
9. Marcy Resistance ME-709 Cheap Recumbent Exercise Bike
We earn a commission if you click this link and make a purchase at no additional cost to you.
The hardest part about getting a workout in each day is going to the gym. The Marcy ME-709 brings the training you need to your home. It is among the best cheap recumbent bikes for its adjustability, variable resistance, and value for the money.
What makes the Marcy ME-709 recumbent exercise bike our pick?
Eight resistance levels
The multiple resistance levels bring flexibility and the capability to change the resistance as you see fit.
Lower resistance levels are ideal for beginners, those rehabbing, and people with arthritic knees. But the higher levels are a suitable option for fitness enthusiasts looking for more challenging ways to develop endurance and build muscles.
Metric display
The bike features a conveniently placed LCD display that measures your speed, distance, time, calories, and odometer. It does not gauge your heart rate and pulse during your workout.
Weighted pedals
The pedals feel solid and sturdy. They are counterbalanced and provide extra support while you cycle quickly at various speeds. Their grooves help increase overall traction, which results in less slipping at high speeds.
Smart design
The step-through bike design makes it easy to mount and dismount for seniors looking to exercise. It's manufactured with heavy-duty 14-gauge steel tubing and other durable parts to last long.
Pros
Small footprint, smooth and quiet
Transportation wheels allow mobility and storage
Adjustable seat for shorter and longer legs
Sturdy and well-constructed
Variable resistance
Cons
Limited resistance
Backrest position isn't adjustable
No heart rate monitor
Small LCD display
Best under-desk pedal exerciser
10. DeskCycle Stationary Mini Under Desk Pedal Exerciser
We earn a commission if you click this link and make a purchase at no additional cost to you.
The DeskCycle Mini is our pick as the best under the desk pedal exerciser due to its small size at 10 inches in height and portability, weighing only 23 pounds.
Resistance and drive
Unlike many competitors, the DeskCycle has eight calibrated resistance settings from easy to challenging.
Patented magnetic resistance mechanism
The DeskCycle patented magnetic resistance system is responsible for making it quiet and smooth on your joints. You can quietly use it in the office without disrupting anyone.
5-Function LCD display
The under-the-desk pedal exerciser is designed with a small LCD screen that displays your time, speed, distance, and calories in real-time.
Stay fit in your office
The mini portable recumbent bike increases your productivity by allowing you to work and work out simultaneously. It works under desks as low as 27 inches.
Pros
Magnetic resistance
Smooth pedaling
8 calibrated resistance levels
LCD computer display
Fits under a desk with 27-inch clearance
Easy assembly within minutes
Cons
No handles for easy carrying
Quite heavy at 61 pounds
Best recumbent road bike for youth
11. Mobo Triton Pedal Go Recumbent Road Bike
We earn a commission if you click this link and make a purchase at no additional cost to you.
Do you have a kid who is into fitness? You want the best recumbent road bike. What is a recumbent road bike? Your kids will enjoy the outdoors with a kid's 3-wheel bike. This youth recumbent road bike cruiser is the perfect gift for kids who love outdoor action riding on flat paved surfaces or sloping terrains.
Why choose the Mobo Triton Pedal Go Kart Trike-Kids 3-Wheel Bike?
Low impact exercise
The Mobo Triton recumbent road bike lets your little one enjoy the outdoor environment while staying fit. It's designed for low impact cardiovascular exercise and has a maximum weight capacity of 200 lbs. You don't have to worry about your child falling over; the bike is low to the ground and offers maximum stability.
Adjustable frame & comfort
A compact and adjustable design offers your kids many years of outdoor recumbent fun. The durable and adjustable steel frame accommodates large and small riders from 3'8" to 5'2" and weighing up to 200 lbs. The manufacturer recommends ages 7-12 years old.
The seat cushion supports many hours of comfortable rides. Also, the chainless system and ergonomic design make it reliable transportation.
The Mobo comes in three different colors. You can buy a red, blue, or pink recumbent road bike, which is helpful if you have multiple kids.
Innovative steering
The road bike has unique rear-wheel steering, which boosts eye and hand coordination. Also, the dual-joystick steering offers smooth maneuverability with minimal hand movement. It increases leg and arm muscle strength, which keeps your young rider active and fit.
Pros
Easily adjustable frame
Support weigh up to 200lbs
Stable and well-balanced
Durable, adjustable frame
Innovative steering design
Colors include blue, red, or pink
Cons
Single-speed and no gear shifts
Maximum weight of 200lbs
Maximum height of 5'2"
Assembly required, but it's not difficult
Best recumbent road bike for Adults
12. Mobo Triton Pro Adult Tricycle Recumbent Road Bike
We earn a commission if you click this link and make a purchase at no additional cost to you.
See our Mobo youth recumbent bike review above to see the details.
Difference between the youth and adult road bike:
The kids' bike fits riders up to 5'2″ while the adult model ranges from 4'2″ to 6'3″
The adult bike can hold a maximum weight of 250 pounds vs. the kids up to 200 pounds
FAQs
Where to buy a used recumbent exercise bike for sale?
Buying a used recumbent exercise bike can save you money while still getting fit. According to a Consumer Reports survey, nearly 40% of people used their exercise machines for far less than they planned. There are always people reselling fitness equipment that is gently used, like new.
It's always a good idea to choose a recumbent bike of a quality brand. The warranty will likely be expired, and you will be responsible for repairing anything that breaks from a poorly made cheap bike. Before taking possession, inspect the machine for excessive wear, creaking, rust, broken LCD screen, frayed wires, cracks, and other defects.
Do your pricing research before buying a used recumbent bike for sale. First, check the retail price online or the company's website. They peruse online market places and classifieds for the going rate for used exercise bikes in your area. The listing price doesn't always reflect the sale price. There is typically room for negotiation. Though used fitness equipment has been harder to buy at a low price during COVID.
Best places to buy a used recumbent exercise bike
In some cases, you can find a listing on sites like Craigslist for free stuff, like exercise equipment. The machines are so heavy that some people will give away free equipment if you bring your own vehicle and muscle to haul it away.
Buying a used recumbent exercise bike for sale is an excellent investment for your wallet and personal health.
Whats the difference between a recumbent bike vs. treadmill?
The main goal of your workout is it must pay off. There is quite an array of fitness equipment, and it can be challenging to figure out which exercise machine will offer the best workout for your needs.
When it comes to recumbent bike vs. treadmill, they will both help you burn calories and build cardiovascular fitness. But which one is better?
Choosing between a recumbent bike vs. a treadmill will depend on your preferences and exercise goals.
Recumbent bike
Pros
Best for low workout impact
Available in several designs with features
Lower total risk of injury
Best for faster results
Cons
It doesn't burn as many calories as running on the treadmill
The upper body isn't involved unless you get a recumbent elliptical combo
Rear-end pain may result from sitting in the seat over long periods
Treadmill
Pros
Treadmills considered the best cardio equipment for runners instead of running in through traffic or bad weather
Burns a high number of calories when walking or running
Increases bone density and strengthens your muscle tissues
More overall movement during your workout
Cons
Extra movement and weight-bearing workout may be unsuitable for some people
Requires a larger footprint and can be tight in a small room
Higher impact on your joints, like arthritic knees
Higher fall risk associated with this machine
Treadmills match the excellent workout of a recumbent bike where they both offer the opportunity to be stationary and watch tv or a movie while exercising.
However, having back, knee, or joint problems will aggravate the issue even more on a treadmill vs. a recumbent bike. An exercise bike puts less weight and pressure on your joints and back.
Consider buying a treadmill if you are fit and can handle high-intensity workouts. Buying a recumbent bike makes more sense for a smaller budget, smaller workout space, and a need for low impact and non-weight bearing workouts.
What's the difference between an elliptical vs. recumbent bike
The decision to get a recumbent bike vs. an elliptical machine is a matter of personal preference, budget, comfort levels, and maybe a few other things.
Stay fit
A recumbent bike and elliptical both are cardio exercise machines with tons of benefits such as:
Exercise for your cardiovascular system
Improve your endurance
Safer for the joints
They are appropriate for exercising and staying fit, but they are just different. However, for older people or individuals with mobility challenges, a recumbent bike is better.
Tone your muscles
Both aren't strength machines and will only help your legs and buttocks, but cannot double your muscle mass.
The recumbent bike mainly works your thighs and calves, while the elliptical bike works about 80% of your lower and upper body muscles.
Weight loss
Both machines allow significant weight loss by burning calories, which solely depends on the exercise plans' intensity and workout duration.
Elliptical trainers are more forgiving on the knees but will eventually end up straining your back after a while. It isn't the best choice for someone with chronic back pain, making a recumbent bike a better buy.
Dimensions
A recumbent bike takes less space on average at 3.3 feet long x 1.65 feet wide x 4.25 feet tall vs. an elliptical trainer at 5 feet long x 2 feet wide x 5.25 feet tall.
Price
An elliptical vs. recumbent bike costs about double the price.
Overall, the benefits of a stationary recumbent bike outweigh the benefits of an elliptical, including reducing back pain, less impact on your joints like arthritic knees, space-saving footprint, and price.
Top 3 recumbent bikes vs. upright comparisons
Recumbent Bikes Offer More Comfort Than Upright Bikes
Recumbent bike seats put the body in a more natural position, which is easier on your joints and back while exercising.
While the upright seat is similar to that of a regular outdoor road bicycle with no back cushion support, and the pedals are positioned underneath the body, which lacks comfort.
Upright Bikes Use More Muscles than Recumbent Bikes
Recumbent bikes lack the option to stand and engage different muscles. Most folks do not engage their abs and muscles while biking because of the seat and the slight recline.
An upright bike allows you to stand up, just like a road bike, where you can engage and use more muscle, such as glute muscles and arms.
Both Bicycles Can Burn Calories
Recumbent bikes are considered less efficient in burning calories, although both bikes can burn more calories-which depend on the intensity and duration of the workout.
A recumbent bike can be just as metabolic as the upright bike if you push harder and pedal faster.
| | | | |
| --- | --- | --- | --- |
| Stationary Bikes | More Comfortable | Engages More Muscles | Burns More Calories |
| Recumbent Bicycle | YES | | YES |
| Upright Bicycle | | YES | YES |
Best Recumbent Exercise Bikes Summary
We have listed the best recumbent bikes that would suit both experienced and beginners in the world of cycling, enhance your cardio, limit joint pain, and machines for a tall person or senior with limited mobility.
Are you struggling to narrow down the list to the best rate recumbent bike for you? Revisit our detailed buyer's guide and frequently asked questions section for the information needed to make a more informed decision.