If you are looking for entertainment to take along for your next camping trip, consider a projector for playing movies and games. There are several projectors available that are suitable for outdoor use. They are designed to withstand the elements and are convenient to use.
The projectors reviewed below would be ideal in any camping situation. The best part is that a projector can be budget-friendly and affordable.
Top 5 Portable Projectors for Camping 
Here are some of the best portable battery-powered projectors for camping options on the market.
1. ViewSonic M1 Portable Projector
ViewSonic M1 Portable LED Projector with Auto Keystone, Dual Harman Kardon Speakers, HDMI, USB C, Stream Netflix with Dongle
PORTABLE PROJECTOR: Ultra-portable WVGA (854x480p) LED projector that delivers convenient entertainment in nearly any room
BIG SCREEN PROJECTION: Shorter throw lens project up to 100-inches from 8-feet 9-inches. HDTV Compatibility-480i, 480p, 576i, 576p, 720p, 1080i, 1080p
PREMIUM AUDIO: Built-in dual Harman Kardon speakers deliver room-filling audio
Last update on 2023-09-22 / Affiliate links / Images from Amazon Product Advertising
ViewSonic is a highly regarded brand in the industry. Not only do they have a history of producing excellent projectors, but they are also known for affordable prices.
The ViewSonic M1 portable projector is designed for portability. It's compact and lightweight, which makes it easy to carry on your camping trip. Of course, the Viewsonic isn't the smallest or lightest option on our list at 4.96 x 5.7 x 1.57 inches and 1.5 lbs, but it's still small and portable.
Apart from its size, several features make it the perfect projector for outdoor use.
The ViewSonic M1 is a short-throw projector capable of displaying images up to 100 inches from 8 feet away. Furthermore, it has built-in dual Harmon Kardon speakers that deliver the best sound effects.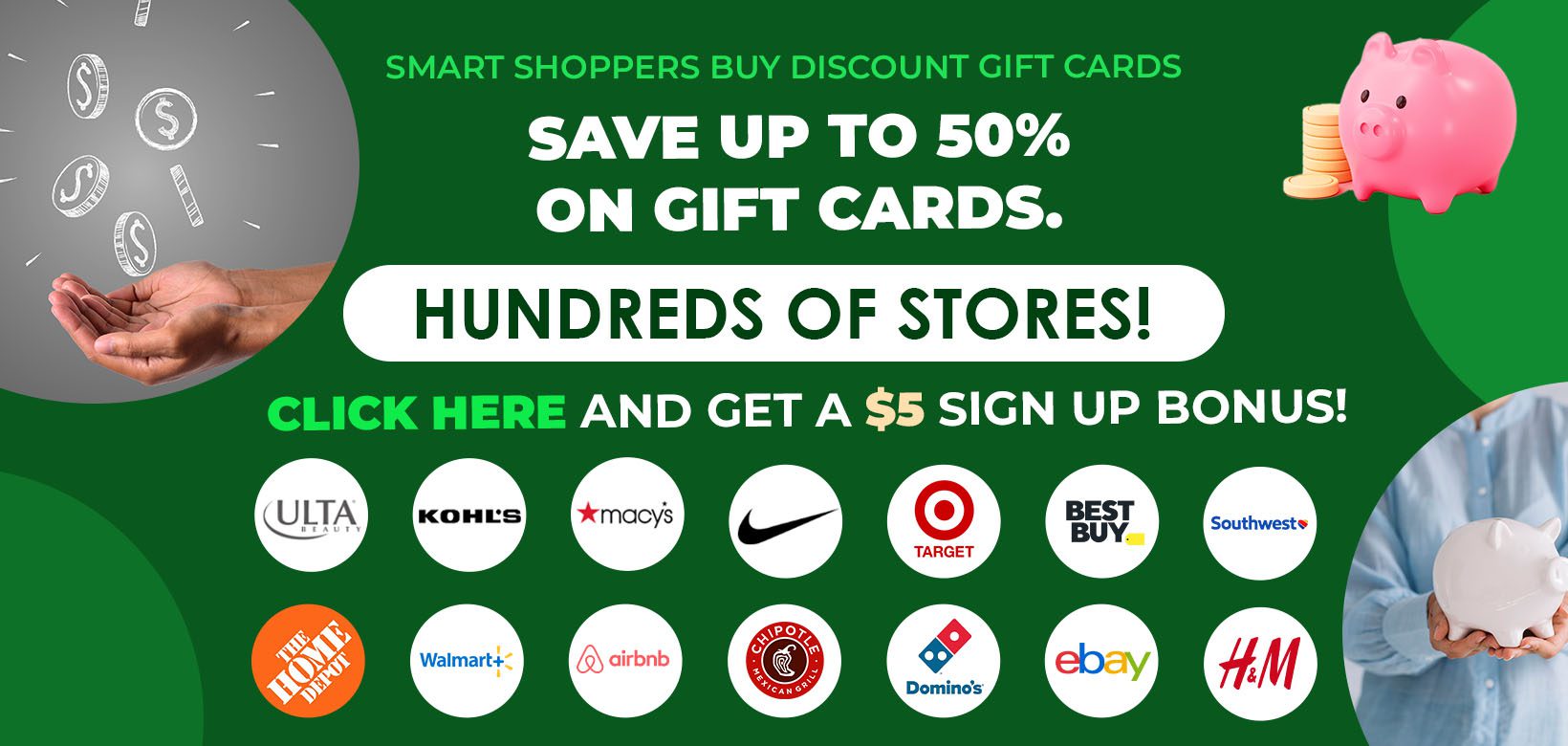 Additionally, it offers streaming capabilities when you purchase an extra dongle. It means you can easily stream your favorite Netflix, Comcast, DirectTV, or AT&T Uverse shows as long as you are camping in an area with good cellular coverage.
This ViewSonic projector has a battery that can provide you with up to 6 hours of power on a single charge. Its battery makes it one of the longer-lasting options on the list.
Finally, it comes with a built-in smart stand that makes it perfect for projecting at various angles.
Pros
Built-in stand to use while outdoors
Short-throw projector for big screens
Easy setup and controls
Offers up to 6 hours of battery life on a single charge
Affordable outdoor projector
Cons
Offers only 480p resolution
250 ANSI low lumen light bulb is not the brightest
2. AKASO Pocket-sized Mini Projector
No products found.
The AKASO mini handheld projector measures at only 5.51 x 2.71 x 0.62 inches and weighs just 0.46 lbs, making it ideal for easy portability. At only 50 ANSI lumens, the AKASO mini projector is best for dark rooms. However, it's still enough to use outdoors at night.
Additionally, the AKASO mini projector is designed with multiple external connectivity options. The device uses USB and AV to connect to other devices. It also features HDMI and Micro SD ports which makes it easy to watch more than just movies. You can also use this handheld projector to play video games, share photos, and watch your favorite TV series.
The projector can run an entire movie for about two hours on just one charge. If the battery runs low, you can still use it while recharging it. The RGB LED lights of the AKASO mini projector have a service life of approximately 30,000 hours. You can watch movies at 1080p and project images up to 120 inches.
Pros
Lightweight and portable
Long RGB LED light service life
Project images up to 120 inches
Watch a two-hour movie on a single charge
Cons
50 ANSI lumens isn't that bright and best for dark rooms
3. Nebula Capsule II Smart Mini Projector
Sale
NEBULA by Anker Capsule II Smart Portable Projector - Mini projector with Wi-Fi and Bluetooth, 200 ANSI Lumen 720p HD, Android TV 9.0, 8W Speaker, 100'', 5000+ Apps, Home Theater, Smart TV Projector
Stunning Visual Experience: Transform any space into a captivating home theater with the Anker NEBULA Capsule II Smart Portable Projector, featuring 200 ANSI Lumen brightness and 720p HD resolution. Enjoy a vibrant and clear 100" image, perfect for movie nights, gaming sessions, or online classes in low-light environments.
Immersive Audio Quality: Experience every pulse-pounding moment with crystal-clear audio from the built-in 8W speaker. The premium Scan-Speak transducers ensure a rich and immersive sound experience, enhancing your favorite movies, shows, and games.
Android TV 9.0 & 5000+ Apps: Personalize your smart TV projector with an extensive selection of over 5,000 apps, including YouTube, Hulu, Twitch, and more. The Android TV 9.0 platform provides a seamless entertainment experience, allowing you to access your favorite content with ease.
Last update on 2023-09-22 / Affiliate links / Images from Amazon Product Advertising
The Nebula Capsule II Smart Mini Projector is designed for home use and has useful features for most camping trips. The mini projector has a built-in 8W speaker, so you won't have to pack an extra portable Bluetooth speaker for your trip.
However, if you want to carry a bigger external speaker, the Nebula Capsule II projector has Bluetooth capability. It's just one of its many connectivity ports on the machine, including Wi-Fi, USB, and HDMI.
The Nebula Capsule II is equipped with 200 ANSI lumens. It can run for 2.5 hours on battery mode or two hours on standard mode. Either way, you can enjoy an entire movie and more on a single charge.
Another standout feature worth mentioning is that you have 400,000+ content options available with the onboard Android TV. In addition, it includes access to dozens of apps, including Hulu, Amazon Prime, and YouTube.
Pros
Voice-activated with Google Assistant
Offers supersized entertainment from a 40″ display
Delivers high-quality images up to 100 inches
Extended playtime with 2.5 hours of continuous HD projection
Cons
The fan can get a bit loud
Nebula app for device is not compatible with the iPhone
4. LG PF50KA Portable CineBeam Projector
Sale
Last update on 2023-09-22 / Affiliate links / Images from Amazon Product Advertising
The LG PF50KA Portable Cinebeam mini projector is packed with features that far outweigh most of its competitors in the same category. First, it's a full HD projector with 1080p images.
Furthermore, the LG PF50KA features 800 ANSI lumens which are more than the other projectors we reviewed. As a result, it's one of the best projectors for under $1000 for bright rooms and outdoor areas.
The LG CineBeam projector has two HDMI inputs, a USB (Type C and A input), ethernet, and coaxial connections. You can use it with a wide range of images and media sources.
It also offers wireless connectivity along with the iconic LG SmartTV and ScreenShare platform. The lightweight projector weighs only 2.1 lbs. and has a battery that lasts up to 2.5 hours on a single charge.
Pros
Features a bright 800 ANSI lumens
Built-in 1-watt speakers
The battery can run for 2.5 hours on a single charge
Offers Full HD and true 1080p high-definition sharpness
Several connectivity options for easily playing movies or sharing photos
Cons
5. KODAK Luma 150 Ultra Mini Pocket Pico Projector
Sale
KODAK Luma 150 Ultra Mini Pocket Pico Projector - Built in Rechargeable Battery & Speaker, 1080P Support Portable Wireless LED DLP Movie & Video Travel Projector, connects to iPhone and Android
FROM SMARTPHONE TO THE BIG SCREEN | Pocket Projector Produces Bright, Vivid Video & Imaging Up to 150" for Amazing Home Entertainment; Watch Movies Plugging in an External Device, View Pictures or Give Presentations Anywhere a Wall is Available!
MULTIPLE METHODS FOR VIEWING | Versatile Device Comes w/ HDMI & Micro USB Cables for Hookup to Camera, Storage Drive, PC, Laptop & Other Compatible Devices | Go Wireless w/ Mobile-to-Projector Mirroring Via Airplay & Miracast
STUNNING 16:9 PROJECTION | Device Boasts 60 Ansi lumen brightness LED Lamp, 854 x 480 Resolution, Supports 4K Resolution & 1000:1 Contrast Ratio for Crystal Clear Widescreen Imaging; Watch HD Video, Play 4K Games & Share Family Photographs w/ Brilliant Color & Clarity
Last update on 2023-09-22 / Affiliate links / Images from Amazon Product Advertising
The KODAK Luma Mini Pocket Projector is ideal for camping and is compatible with your iPhone or Android smartphone. It was designed for easy portability and makes the ultimate multimedia companion for your travels.
The KODAK projector is capable of casting a bright image onto a 150-inch canvas. In addition, it offers Full HD, which allows you to watch movies in 1080p while camping.
Another saleable factor is the multiple connectivity options including, Miracast, Airplay, Wi-Fi, Micro USB, HDMI, and a storage drive. In addition to the sleek and compact design, it also comes with a built-in speaker and a powerful battery that can run for 2.5 hours on a single charge.
Pros
Designed for near-universal device compatibility
It offers a host of connectivity options for devices
Full HD and simple touch controls
Equipped with a built-in speaker
The battery can run for 2.5 hours on a single charge
Cons
It has 60 ANSI lumens, which is on the darker side
Copyrighted content from Hulu, Netflix, and similar streaming services cannot be mirrored or screencast
What's the Best Projector That Works in Daylight?
When you want to view movies or use a projector in daylight, there are a few key factors that you must consider. First, it has to offer at least 2,500 lumens. Lumens determine how bright the images are projected on the screen.
While the recommended number of lumens is 3,600, anything above 2,500 lumens should suffice. You want an outdoor projector that offers the right blend of brightness, color accuracy, and contrast for daylight viewing.
One of the best projectors that work in daylight is the upgraded AuKing with 25600 lumens for under $100.
Sale
AuKing Projector, 2023 Upgraded Mini Projector, Full HD 1080P Home Theater Video Projector, Compatible with HDMI/USB/VGA/AV/Smartphone/TV Box/Laptop
★【AuKing 2023 Upgraded Projector】With latest 1080p Full HD resolution supported, AuKing portable projector brings you a clear and sharp detailed images. Adopted the latest color reproduction technology, every details on the screen is accurately restored to ensure a real and color-vibrant viewing effect.
★【Huge Screen & Long Bulb Life】200 inch large projection screen brings an immersive viewing experience. AuKing portable projector provides a 30~200 inches projection size with 3.2ft to 16.4ft projection distance. Use it for more than 15 years due to the powerful cooling system cools the heat of bulb effectively, extending the lamp's life up to 55,000 hours. More durable than previous models.
★【Low Noise & Dual Stereo Speakers】Thanks to advanced noise reduction technology, the fan noise of AuKing Upgraded phone projector is reduced by 80%. Built-in dual stereo speakers provide you with loud and crystal clear sound quality. Connecting to external speakers will achieve a higher sound quality If you want.
Last update on 2023-09-22 / Affiliate links / Images from Amazon Product Advertising
What's the Best Camping Projector Screen?
Just like choosing an outdoor projector for camping, the type of screen you choose helps improve the best viewing experience. Also, the screen size is an important consideration to keep in mind.
Choose a projection screen around 120 inches for camping in a wooded area, outdoor use in your backyard, or a mini drive-in movie.
Using a large screen lets you comfortably watch your movies at 1080p, even using a short throw.
An affordable projection screen is the Keenstone 120-inch 4K for outdoor or indoor use.
Projector Screen, Keenstone 120 Inch Projection Screen 4K 16:9 HD Foldable Wrinkle-Free Portable Movies Screen for Home Backyard Theater Outdoor Indoor Support Double Sided Projection, High Contrast
【NO CREASE AND EXCELLENT IMAGE DISPLAY】➤ No crease, thicken, and smooth surface. Keenstone projector movie screen is brighter than most other projection screens, a smooth surface enhances image results. This portable projector screen can be folded anyway without any wrinkle and features double sided, viewing both front side and back side with an excellent video display
【WIDE APPLACATION】➤ Displaying movies, sports games, photos, music videos, games, etc. Ideal choice for home theater movie, education, conference room presentation, public display, outdoor movie, and picnics or hosting events or party. Keenstone HD projector screen also can be used as a gift to your family, friends, lovers, to enhance the relationship by sharing viewing experiences or talking about the plot in the movie night or some important occasion(Thanksgiving, Christmas
【EASY TO INSTALL】➤The portable projector screen is equipped with 18 mounting holes around. And it can be install or remove easily with hooks, ropes, nails, stickers or others on the wall or in the yard, also easy to remove to another place at any time. (Ropes and 24 pack hooks are included on package). PLEASE NOTE: The hook is only recommended to be attached to a smooth wall or tile but not use in Rough Wall, otherwise it will easily fall off
Last update on 2023-09-22 / Affiliate links / Images from Amazon Product Advertising
Tips on How to Set Up a Camping Movie Projector
Setting up a camping projector isn't quite the same as doing it at home. At home, you have plenty of places to put it vs. unlimited space while camping.
Buy the Right Projector
It starts with buying a machine with enough lumens based on your needs. You should consider a projector with 2500 lumens for bright rooms and small lumens in dark rooms.
It also needs to be portable and have enough power to project an entire movie on a single charge if you can't recharge it with a power source nearby without an outdoor extension cord.
Buy The Right Projector Screen
Most battery-powered camping projectors can project images up to 150-inches. However, that doesn't mean you need to get a projector screen that is that big. The recommended screen size is 120 inches.
The screen size lets you enjoy 1080p images, even from a short throw outdoor projector.
Bring Bluetooth Speakers
Some outdoor projectors have built-in speakers. However, depending on your preference and the size of the area, you may prefer to use your own portable speakers for movies.
One of the best alternatives is to bring your own Bluetooth speakers to connect to the projector. It will bring more immersive sound for music and watching movies. But, of course, this means you have to buy a projector that offers Bluetooth connectivity.
Finally, you need to find the right stand and distance between the projector and the screen. If it's too close, the movie picture may be too small. However, if it's too far, you might get poor picture quality that's too big for the screen.
What Important Factors Before Buying an Outdoor Projector for Camping?
Here are some of the key factors you need to consider before buying an outdoor projector, including:
Number of Lumens
It should be able to produce images bright enough to enjoy your viewing experience. You'll probably want a projector with 2,500 lumens or higher.
Battery Life
Consider the power source because portability and battery life go hand in hand. You may not always have a secondary power source available when camping, so you want a projector with good battery life.
The best portable projectors for camping have at least 2 hours of battery life on a single charge.
Native Resolution
Many portable projectors don't always offer 4K quality for under $2000, but many come close with a native resolution of 1080p.
Throw Distance
The throw distance is how far the projector must be from the screen to provide good picture quality. For example, a short throw projector allows you to view your movies with exceptional clarity from a very short distance.
Best Portable Projectors for Camping Summary
Reviewed here are some of the best camping projectors available on the market today. The best part is that most of them are affordable in price.
Choose one and enjoy your favorite movies under the stars.