Who wouldn't love to get paid for shopping, eating, and watching movies? Yes, you can get paid to have a flexible schedule. Most people don't believe it's true, but thousands of mystery shoppers get paid across the United States to do just that.
Legit mystery shopping companies rely on professional shoppers to objectively tell them how their business is doing when management isn't present. Companies want to know if the food is prepared correctly, and the store is applying the training designed by corporate.
Why do companies use mystery shoppers?
Undercover shopping allows companies to quickly gather quality and honest feedback from a customer's viewpoint.
Customer experiences – Companies want to give the customers a voice by telling about their experience and reduce churn rates and dissatisfaction
Team performance – Are the teams working up to the standards set by corporate? Companies want to understand how their frontline team members are performing on a regular day.
Brand Compliance – Assess the condition, compliance, and cleanliness of the store and brand that it's meeting standards.
Competitors Performance – Provide a perspective on how your competitors are performing relative to your company.
Employee integrity – Ensure the integrity of your employees and inform them about what customers find important
What do mystery shoppers look for?
Here's a shopper checklist of what they look at while on the job:
Is the store organized?
Is it clean? Inside and outside?
Did they greet you?
Was the staff friendly?
Can they answer questions about the product you were instructed to buy?
Did they try to upsell or sell add-ons, like a warranty?
Did they try to close the sale?
Did they thank the shopper for the purchase?
Was the exterior and parking lot clean?
Different types of mystery shopping jobs
Find the best niche that meets your interest and availability. The type of experiences include:
Airline
Apartment
Experiences
Hotel
Phone
Restaurant
Retail
Secret diner
Telephone
Travel
Video
Which mystery shopping companies are legitimate?
Legitimate mystery shopper jobs don't charge an application or membership fee for employment. The hardest part is finding a trustworthy company that's not trying to scam you out of money.
Be suspicious of any companies requiring an up-front fee to become a mystery shopper. If you sense any red flags, then move on and find a legitimate company.
The rate of payment will likely vary based on the job. Don't expect an overall flat fee for all job assignments.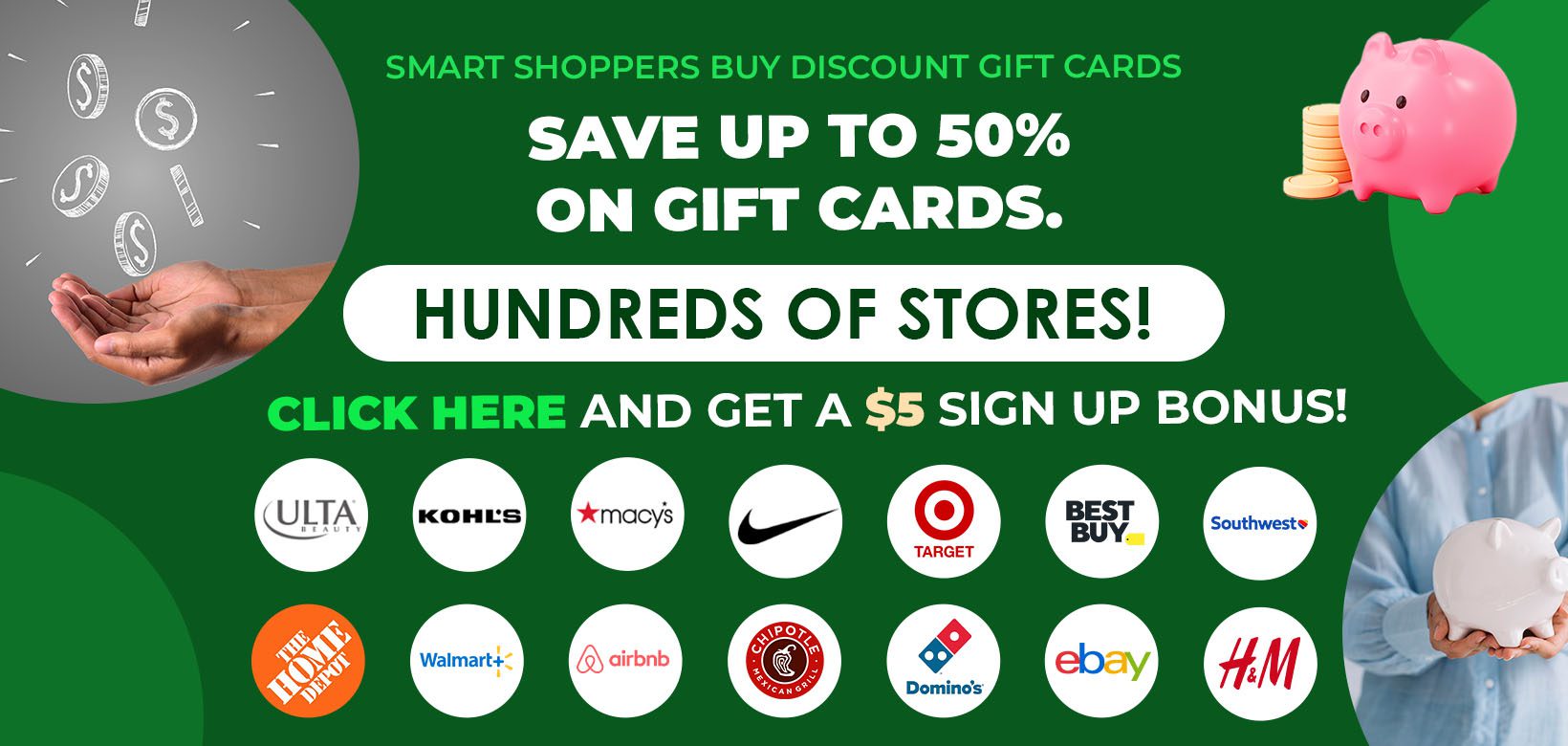 Some tasks will require you to purchase a small item or meal based on the client's assignment. If you are a restaurant mystery shopper, you should be paid back for the meal, tax, and tip. Read the job instructions, but in most cases, you will be reimbursed for required purchases to complete your directive.
After you've completed the shopping job, you'll need to complete a very detailed and accurate written report to receive payment. Occasionally, the company will send a follow-up question for clarity. Any additional questions should be responded to promptly, so your payment goes into the queue.
Independent contractor requirements of a mystery shopper
Most shopper companies will classify you as an independent contractor. They're considered self-employed evaluators who perform projects at their leisure for third-party clients.
It means you work for yourself and not an employee. You are responsible for any tax obligations and reporting.
If you earn enough money from any particular firm, they'll send you a 1099 form to file with your taxes. You'll need to provide your social security number if you hit that threshold.
Some companies require your social security number upfront. If you are uncomfortable providing your SSN upfront, then look for another one to work for.
Per the IRS rules, companies cannot make independent contractors perform a minimum number of job opportunities. On the other hand, each client may have a maximum number allowed each month.
Benefits of mystery shopping – Side Hustle
Mystery shopping is a great way to earn extra money in your spare time. It's an excellent side-hustle, but it's not meant to be a full-time job. The available opportunities are unreliable and inconsistent, depending on where you live.
It's a great part-time job if you have the time and want to make extra income for vacation, groceries, or general bills.
The work is, to say the least, interesting. How many other jobs do you know where you can get paid to shop? Of course, there are some rules and regulations that you need to comply with, but other than that, a mystery shopper job does not require a specific set of skills.
Another aspect of mystery shopping is its ever changing aspect, which means that you will be free from monotony. If you get easily bored and do not want to work in a repetitive environment, a mystery shopper job will give you the privilege of switching duties every day, from different shops to different products. Your average day will never be too predictable.
Besides the actual quality of the work itself, mystery shopping comes with material perks in the form of free stuff! While you will have to follow a certain set of guidelines for each product that you buy and test, any money that you spend on your items will be completely paid for by the company that you're shopping for.
You can get a lot of free items, food, and services that you may never buy with your own money. It will be a great way to enjoy yourself!
The independent nature of the work that comes with mystery shopping is another major advantage. While "being your own boss" might be an overused cliche, you do get a large amount of control over your hours, time of the day, and the amount of money you eventually end up making.
The best way to make money fast and increase your earnings potential is to sign-up with multiple companies and complete several job applications. You can be a secret shopper for an unlimited number of companies.
Independent contractors are not obligated to take jobs listed on the job boards. Though, you are expected to take a job if you apply and are approved for a specific opportunity.
Disadvantages of Mystery Shopping
While mystery shopping may sound too good to be true, there are some disadvantages that come with it for both companies and workers:
No secure income: Your job and your income depend on how many opportunities are available and the ones that you are eligible for. You cannot depend on mystery shopping for a full-time income.
Low rates: As explained later in the article, your income might be as less as $5 an hour, which is a lot lower than the minimum wage. Mystery shopping should be treated as a source of extra cash, not as your main source of income.
Bias: Even if mystery shoppers are picked out from a large demographic, you cannot ignore the bias that comes with everyone's personal opinions.
How much can mystery shoppers get paid?
Each specific job payment will vary, but most places pay between $5 to $25 or more. You will get reimbursed for any goods or food. Plus, some companies will reimburse you for parking and tolls.
Individual companies, like Market Force, allow you to negotiate the price for shopping. You don't have to accept the offer price, and you can click the "Make An Offer" button if you think you should be paid more money. In the end, an average paying job may turn out to be the highest paying mystery job on the platform. You never know.
When calculating the hourly rate, you must also account for the additional 30-60 minutes to write your report and answer the questionnaire for the hiring company.
Mystery shopper hourly rate
There are two ways to view and calculate hourly pay:
Hourly shopping rate – You get paid $10 to eat lunch. It takes you 90 minutes to drive back and forth, along with eating your food. It takes another 30 minutes to write the report. You made $5 per hour.
Hourly shopping rate plus reimbursement cost – Again, you get paid $10 to eat lunch. It takes you 90 minutes to drive back and forth, along with eating your food. You also get reimbursed $20 for your lunch and $10 for parking. It takes another 30 minutes to write the report. You got paid $20 per hour to have lunch at a new restaurant and write a 30-minute summary. That doesn't seem like a bad deal!
What makes a good mystery shopper?
Follow directions – The client will provide exact instructions. Follow their directions thoroughly, and you'll be fine. Arrive on time. Don't arrive at 4 pm if they want you to dine at lunch between 11 am to 3 pm. Buy and spend the correct amount. Turn-in your shopping report and questionnaire on time.
Good Recollection – Because you can't walk around with a notepad, you need to have an excellent memory to recall the details of your experience. Be observant and take mental notes.
Honesty Pays – You are getting paid to write an accurate report. Writing a straightforward report should be easy and quick since you're not making up stuff.
Writing skills – Your client report needs to be organized, clear, and concisely written. Re-read the report before sending it in with grammar and spelling errors.
Don't let them spot you – Your job is to be anonymous and act normal and natural. Don't act strangely and let them spot you because stores sometimes watch for corporate spies.
Savings – To make money, you need money. As we learned from Wisebread, in most cases, the mystery shopper is required to shop and spend their own money upfront. It can take anywhere from thirty days to as long as ninety days to get reimbursed. Many wouldn't consider this fast money, but it's a fun side-hustle.
Mystery Shopper Hours
The undercover shopping hours will vary depending on the job. Generally, the hours will be during regular business hours or in the evening to eat dinner.
This job is probably not a good fit for night owl types.
Key to get paid to shop
Shoppers get paid who provide a lot of details and keep meticulous records of the experience. Examples of a detailed report include:
Verify business hours – Confirming business hours may be done in person or via telephone. Corporate wants to make sure stores are not opening late and closing early, which frustrates customers. It's happened to me!
Try the service or meal – This is where the details matter. Describe your experience as objectively as possible and fulfill the objectives of the assignment.
Take photos – Some jobs will require you to take photos of the signage or restrooms. Companies want to see that sales signs correctly posted and restrooms are cleaned regularly.
Highest paying mystery shopping jobs
A beginner secret shopper will be on the low-end of the payscale ordering fast food meals. The more experienced contractors will get assigned the higher-paying jobs.
I suggest taking the MSPA certification course and becoming at least a silver status certification. Yes, you have to pay for the course, but it's like buying your way to the front of the line. This way, you don't have to slog along and work the minimum wage jobs longer than necessary.
Many of the companies will only book certified secret shoppers for their jobs. Pinnacle gives preferential treatment to Silver and Gold MSPA certified members.
Mystery Shopper Tips
Based on our research, we've come up with some terrific tips to increase your odds of getting a job and making more money.
Login often – Depending on the website, some job opportunities are posted monthly while others are posted whenever they become available. Don't rely on weekly or monthly emails from the company to inform you of job opportunities to make extra money. Be proactive and often check for local experiences.
MSPA certification – Many companies will give an independent contractor with an MSPA certification, more opportunities vs. someone who doesn't. You may also qualify for higher pay for performance compensation.
Multiple Applications – Don't limit yourself to one company. Apply to as many legitimate mystery shopper jobs you want. There is no obligation to take a job you don't want to do.
Discounted gift cards – Purchase and use discounted gift cards to pay for your dining, shopping, or entertainment experience. We purchase our discount gift cards from Raise. Before secret dining, see if you can get your meal at a discount and increase your profit by purchasing cheap gift cards.
Best Mystery Shopping Companies to work for
We have done the research for you and have a list of 24! Nearly every company on our list is a member of MSPA and has been doing business for over 20 years. Apply to several legit secret shopper companies that make you feel comfortable or have jobs in the experiences you enjoy.
Nearly all the best mystery shopping companies listed below have an A+ rating from the Better Business Bureau. Though a few of them don't have a perfect score, most still had good customer reviews.
1. BestMark
BestMark is one of the largest mystery shopping companies that works with Fortune 500, 100, and 50 companies. They have an A+ Better Business Bureau rating.
BestMark has over 600,000 independent contractors working in over 13,000 cities throughout the United States and Canada.
Best Mark is a member of the MSPA and American Marketing Association. They are rated A+ from the Better Business Bureau.
Benefits include
Trying new services and businesses
Make money fast
Free meals and services
Bonuses for referring family and friends
Help companies anonymously improve their customer service and customer experience
BestMark jobs offered
Mystery shopper
Panel member
Intercept interviewer
Compliance auditor
Industry clients
Auto – Service and dealerships
Banking – Financial services
Casinos – Entertainment
Grocery
Health – Fitness, beauty, medical, long-term care
Home improvement – Hardware and home building
Hotels
Real Estate – Apartment and property management
Restaurants
Retail establishments – service stations and convenience stores
Transportation – Travel and airlines
Requirements to work at BestMark
18 years or older
Good internet access
Access to a computer, tablet, or smartphone
Modern Internet browser
Solid written communication skills
Reliable transportation
Process
No fee required
Applications are either automatically approved or manually approved. Manual activation will be activated within 5-10 business days after you're contacted.
Login and password information will be sent via email
Check the "My Assignments" page to find nearby assignments added throughout the month. You can take jobs outside your local area, but BestMark will not reimburse you for travel expenses, i.e., gas for your car.
Complete survey online, typically within 24 hours of the assignment or per the client instructions.
Payment
Independent contractors are paid based on each assignment. You will be paid and reimbursed one of the following ways:
Direct deposit
PayPal
Gift card
BestMark shoppers are generally paid 3-4 weeks after each completed assignment. Payments are processed and sent out twice a month.
Each person is responsible for computing and paying their income taxes.
2. Second to None
For over 30 years, Second To None is a legit mystery shopping company that serves the United States and Canada. The Second To None secret shopper company has an A+ BBB rating.
Types of Second To None Jobs
Mystery shopper
Brand compliance
Customer feedback
Process
No fee required – It's completely free to join
Complete application – Takes less than a minute to apply
Shopper Hub – View national mystery shopping assignments on the Job Board
Make requests – Request jobs that are of interest and fit your schedule
Junior shopper – Newer shoppers will initially need to go through a scheduler and get approved.
Review – Second To None will occasionally send customer lists of local jobs in your area
Login often – You may not get emails for every nearby opportunity, so it's advised to log in and check for available jobs regularly. Assuming you are approved, the jobs will be first-come-first-serve.
Industry clients
Consumer products and services – AARP, BP, Expedia, FedEx, minted, Xfinity, YETI
Financial services – Citi, Safeco Insurance, SelectQuote, USAA,
Healthcare – Concentra, CVSHealth, EyeMed, Humana, Quest Diagnostics
Restaurants – California Pizza Kitchen, Krispy Kreme, MOD, PotBelly, Starbucks
Retail and eCommerce – BP, Staples, T-Mobile, Under Armour, Whole Foods
Automotive
Education
Entertainment
Non-profits
Real estate
Travel
Payment
Second To None pays their shoppers either via direct deposit in your bank account or PayPal account. It's free to receive direct payment in your bank account. If you choose PayPal, there's a $1 fee deduction from your overall payment.
3. GAPbuster
GBW, also known as Gapbuster Worldwide, has completed over 14 million undercover shopper jobs in over 50 countries worldwide. They've been in business for over 25 years and have a C+ BBB rating as of this writing.
Gapbuster is an MSPA member and has over 200,000 secret shoppers.
Requirements to work at GBW
Internet – Fast enough to log in and access assignments
Email – Personal email account for communication
Printer – Access to a printer to print paperwork
Scanning device – Scanner, digital camera, or smartphone to create JPEG files of receipts
Process
No fee required – It's completely free to join
Apply here to be a shopper
Acceptance – It can take up to 72 hours for the application approval to be processed.
Email verification – You'll receive an email once approved
Industry clients
Automotive
Convenience stores
Entertainment and theatres
Financial services and banking
Grocery
Petroleum and gas stations
Restaurants
Retail
Telecommunications
Payment
GAPbuster makes payments via Electronic Fund Transfer to your personal bank account at the end of each month. Payments are usually paid a month behind.
You'll receive a 1099 Tax Form if you make more than $600 in a year from Gapbuster.
4. A Customer's Point of View (ACPView)
Founded over 20 years ago, ACPView provides secret shopper services, telephone and customer service evaluations, and service discrimination testing. They have over 200 clients and service over 100,000 shops.
A Customer's Point of View, Inc has an A+ BBB rating with no complaints filed as of this writing.
ACPView is a member of MSPA, American Public Transportation Association, and the International Association of Service Evaluators.
Mystery experiences company
ACPView is also a mystery experiences company with a focus on transit in North America.
Transit experiences include:
Airport ground transportation
Bus services
Parking services
Subway
Taxi rides
Requirements to work at ACPView
Good verbal and writing skills
Enjoy interaction with people
Observant
Recall small details
An electronic device including computer, smartphone, or tablet
Dependable Internet connection
Meet deadlines
Application process
Review agreement – Examine the Independent Contract Agreement. Once you are comfortable, you have to agree to the terms to become a secret shopper.
Extended information – Provide personal information like your social security number. It's required for payment verification for independent contractors.
Ready to go!
Industry clients
Financial
Foodservice
Government agencies
Housing industries
Restaurants
Retail
Transportation
Utility companies
Payment
Before you accept a job, ACPView will show you the pre-determined payment and any reimbursement required to complete the assignment.
Shoppers will receive payment and reimbursement via PayPal about 45 days from the end of the month. They do not send payments by money orders nor checks.
5. AboutFace
About Face mystery shopping is a legit company that's been around for over 21 years. They have a team of over 200,000 evaluators, inspectors, and auditors. The independent contractors will perform research by telephone, onsite, and through online research for B2B or consumer organizations.
According to their website, they pay workers "15% more than the industry standard." It makes them one of the highest paying mystery shopping jobs to work for. They have positions available in all 50 states and Canada.
AboutFace has an A+ BBB rating. The About Face reviews are favorable on other review websites.
They are Elite MSPA members.
Types of AboutFace Jobs
Field researcher
Focus group participant
Product demonstrator
Survey panelist
Application process
Apply here for AboutFace independent contractor jobs.
Industry clients
Automotive – Dealers, service, and manufacturers
Education
Food and beverage
Pharma
Luxury and high-end goods
Oil, gas, and convenience
Pet healthcare
Real estate and property management
Technology
Trades and installers
Transportation – Air, bus, taxi, ride-sharing
Women's lifestyle
Payment
The payment will depend on your past performance and the complexity of the assignment. According to AboutFace, they are one of the highest paying secret shopper jobs on average.
You will receive payment about 45 days after you've completed your shopping assignment via PayPal.
6. A Closer Look
For over 25 years, A Closer Look specializes in mystery shopping and evaluation specialists.
They have over 500 clients and over 200,000 evaluators. A Closer Look has an A+ BBB rating.
Types of A Closer Look Jobs
Entertainment – Movie theatres, bowling, concert venues, and family centers
Health and hygiene
Hotels – Full service, extended stay, luxury properties, and resorts
Restaurants – Fast casual, fine dining, full service, bars and nightclubs, and QSR
Senior living – Assisted living, independent living, and memory care
Specialty retail – Brick and mortar, and e-commerce services and products
Requirements to work at A Closer Look
Minimum of 18 years old
North American jobs only
Valid email address
Application process
Apply for A Closer Look login here.
You'll be given a test on grammar, spelling, and other basics before you're eligible to shop. The test should take less than 10 minutes.
You'll also be asked to tell a story about a recent restaurant or store visit to critique your writing skills.
The overall application process should take 30 minutes or less.
Payment
A Closer Look will let you know how much you'll be paid and how much reimbursement you can expect before accepting an assignment.
You will get paid to shop on the third Friday of every month via check.
7. Amusement Advantage
Amusement Advantage was started in 1997 and focuses on niche mystery shopping experiences in entertainment, customer service, and amusement park management. They have an A+ Better Business Bureau rating.
They have jobs in almost all 50 states, and there are particular limitations in Nevada. See shopping locations by state and details here.
AA is a member of MSPA
Requirements to work at Amusement Advantage
High-speed internet access
Private email address
Ability to print
Scanner, digital camera, or smartphone for sending receipts. Some jobs require the ability to take a digital photo when shopping.
Memory recall and eye for detail
Excellent written communication skills
Process
Amusement Advantage application here.
They assign jobs in the afternoon on the Friday closest to the 15th of each month. Use the Amusement Advantage login continuously over the following week to see if you were scheduled for any jobs you requested.
Industry clients
Amusement parks
Aquariums
Bowling centers
Family entertainment centers
Museums
Science centers
Skating centers
Theme parks
Waterparks
Zoos
Payment
The job listings include the entire pay and reimbursement in the posting. In some cases, you are compensated in the form of several free tickets to the place. Theme parks are expensive places so that complimentary tickets will outweigh the compensation compared to many other jobs.
Generally, you will receive some free tickets before the job and receive more after completing the report.
Amusement Advantage lets you make money fast by paying its independent contractors in 30-45 days. You get paid to shop and get reimbursed via PayPal. Per the company, most clients offer a $5 early return bonus for quick execution.
Amusement Advantage has a Referral Program where members can earn $20 for each new referral that completes a job.
8. Pinnacle Financial Strategies
Pinnacle mystery shopping company has been around for over 20 years. They help evaluate customer service, facility cleanliness, consumer experience, and sales efforts.
Video mystery shopping is coming to the Pinnacle platform soon.
Pinnacle Financial Strategies receives an A+ Better Business Bureau rating and is a longtime member of MSPA.
Requirements to work at Pinnacle Financial Strategies
You must submit the report within 12 hours after your undercover experience is completed.
You will receive a grade ranging from 1 to 10 after each assignment is completed. Contractors will receive more shopping opportunities, the better your overall score. The score is derived from your accuracy, dependability, detail, and writing skills.
Pinnacle account managers give preference to MSPA Silver and Gold certified secret shoppers.
Application process
Start the application process at the Pinnacle shopper login page.
Complete your Shopper Profile
Sign-up for alerts by email
Apply for Pinnacle shopper assignments on the Job Board
Check your email for confirmations
Continuously check for new opportunities added to the Job Board
Payment
Pinnacle jobs typically pay between $4 to $75 per assignment. An onsite job pays more than telephone or web work.
All jobs completed and submitted by the 20th of the month will be paid on the 10th of the following month. Shoppers will get paid via PayPal and be notified by email once payment has been made. A PayPal account is required to get paid to shop.
PayPal would issue 1099s if you made more than $600 in a calendar year.
9. Quest For Best
Started in 1990, Quest For Best mystery shopping has clients in 40 states, but the jobs tend to focus on the Midwest and the Southwest United States. Find the list of nearby job opportunities by checking their regional map.
Quest For Best receives an A+ Better Business Bureau rating and is a longtime member of MSPA.
Types of Quest For Best Jobs
In-store
Audio recorded telephone
Internet/online
Hidden video shopping
Application process
Start the application process at the Quest For Best login page.
Industry clients
Casual dining
Lawn and garden
Mobile home communities
Movie and cinema
Restaurants, family dining, fine dining, and sandwich shops
10. Sentry Marketing Group
For over a dozen years, Sentry Marketing Group has been performing mystery shopping, customer surveys, and audits and inspections.
Sentry Marketing Group receives an A+ Better Business Bureau rating, is a member of MSPA, International Association of Service Evaluators, and Customer Experience Association.
Types of Sentry Marketing Group jobs
In-store brick and mortar
Online
Phone mystery shopping
Application process
Start the field evaluators application process at the Sentry Marketing login page.
Industry clients
Smashburger
The Ritz Carlton
Cowboy Chicken
Marriott
The Original Pancake House
Massage Envy Spa
Quaker Steak and Lube
11. SIS International Research
SIS International Research is a legit global company that offers mystery shopping services, including research on customer service experience, products, competitive pricing, and retail audits and analysis.
In 35 years, SIS has done projects in over 120 countries, with over 70% of the Fortune 500 companies.
Click here to register and view the database of current and upcoming study opportunities.
As of this writing, some studies pay $25, $150, and even as high as $200.
12. TrendSource
TrendSource is a legit mystery shopper company that started in 1989.
TrendSource receives an A+ Better Business Bureau rating, is a member of MSPA, International Organization for Standardization, National Association of Professional Background Professionals, National Consumer Reporting Association, and Security Standards Council.
Types of TrendSource Jobs
Onsite inspection – Inspect the store and take photos
Interview and survey – Survey store customers
Store audits – Make sure products are displayed properly
Undercover shopper – Visit the stores, purchase assigned items, and report experience
Requirements to work at TrendSource
Digital camera or scanner – Required to upload your photo ID, project-related information, and receipts.
Consistent Internet access – Reports are time-sensitive and must be completed and submitted by their respective deadlines.
Application process
Start the application process at the TrendSource login page.
Payment
TrendSource pays its independent contractors, also known as Field Agents, twice a month for all completed and verified work.
Their field agents get paid to shop either by paper check or direct deposit (in the US). Agents in Canada or the UK receive their payments via PayPal.
Video Mystery Shopping
Video mystery shopping lets firms capture real customer interactions live.
The benefits of using video mystery shopping include:
Examine problems more closely at underperforming stores
Alleviate confronts from associates and management
Shows nuances and mannerisms of associates
Used as a training tool going forward
Resolve disputes of the assessments
Devoted employees are recognized
13. Sinclair Customer Metrics
For over 30 years, Sinclair Customer Metrics has been doing mystery shopping and service measurement program. They set themselves apart from many competitors by offering video shopping.
Sinclair receives an A+ Better Business Bureau rating. They are also a member of MSPA.
Types of Sinclair Customer Metrics Jobs
Video mystery shopping – The hidden camera captures attitudes, processes, and facial expression of staff.
Telephone – Assess the organization's phone skills
On-site – Assess behaviors, processes, conditions, and procedures from the customer's experience
Competitor – Measure their performance relative to a director competitor's experience
Application process
Examine the Information for the Mystery Shoppers Document
Read the Independent Contractor Agreement and affirm the contract
Complete the Secure Online Application
Take the New Shopper Challenge
Complete the New Shopper Survey
Start Sinclair application process here.
Industry clients
Banking
Convenience stores
Grocery stores
QSR
Restaurant
Retail
Payment
Unlike some of the best mystery shopping companies, Sinclair does not pay out money very fast. Payouts come via check 60 days after completing the job.
14. Intelli-shop
Intelli-Shop services a wide range of services, including mystery, onsite, online, video, and telephone. They were winners of the MSPA Shopper Choice Awards in 2018.
Intelli-Shop receives an A+ Better Business Bureau rating.
Application process
Start the Intelli-Shop application process here
Industry clients
Automotive services
Car maintenance
Education
Electronics – Computer
Fast food
Financial and banking
Grocery
Healthcare
Insurance
Non-profit agencies
Real estate
Transportation
Travel
Payment
Intelli-Shop pay usually ranges from $5 to $10 per shopping assignment plus reimbursement for any necessary spending.
Independent contractors get paid to shop the month after on the 20th via PayPal.
15. Coyle Hospitality
Started in 1996, Coyle Hospitality has 30,000 professional evaluators that serve more than 600 clients worldwide. They offer secret shopping services, quality measurement, and customized market research.
Coyle Hospitality is a member of the MSPA.
Application process
They require an extensive writing sample with a lot of detail before approving you as an independent contractor.
Start the Coyle Hospitality application process here
Industry clients
Cruises
Hotels, bars, and resorts
Restaurants
Spas
timeshares
Mystery Shopper Phone Jobs
Most people think mystery shopping can only be done by going to restaurants and grocery stores. Nope!
During COVID-19, you may not feel comfortable leaving your house to dine and shop to make extra money on the side. Many companies have opportunities to work from home without leaving your couch or bed.
Mystery shopper phone jobs are very similar to in-person opportunities, except you will be asking the questions from home. You'll be assigned to ask and gather specific information, then submit your experience in a report and get paid after completion.
Depending on the firm and the customer, the assignment may include recording all the calls to see if corporate policies and standards are consistently met. The mystery phone shopper will as the same question to multiple associates for management to evaluate performance, implementation, missed sales opportunities, and inconsistencies.
16. Yardi Matrix
Founded in 2000, Yardi Matrix specializes in telephone calls to property rental managers to uncover and update information. Their goal is to compile research data for investment professionals and property managers who use their database for competitive analysis and underwriting.
About three times per year, Yardi has work-from-home seasonal rent survey jobs. They last about six weeks each. The position requires you to make phone calls to property agents and owners to affirm that the information is accurate.
It's a part-time opportunity, and the surveyors are only hired when needed.
Yardi Matrix is a legit company that has a lot of reputable national clients that use their software.
Requirements to work at Yardi Matrix
You'll pretend to be a potential apartment renter, so any background noise while working from home is acceptable, like noisy kids or pets during the calls.
You'll ask community owners questions like:
Pricing
Special discounts and offers
Rules
Are pets allowed?
You'll need to sound like a convincing prospect who's interested in the property.
Application process
Go to the Yardi Matrix rent survey page to see the job detail and application process.
As of Spring 2020, applicants were asked to send a copy of their current resume to Sean.Tilton at Yardi.com.
Payment
Surveyors are paid $6 per hour plus additional compensation for each rent survey completed. Each worker will receive at least minimum wage based on your local jurisdiction for all hours worked.
You can earn more depending on your efficiency and speed in completing each property survey.
17. ARC Call Performance
ARC offers performance monitoring of call center and telephone mystery shopping. They do this via phone, email, and chat evaluations.
ARC receives an A+ Better Business Bureau rating and is a member of MSPA.
Types of ARC Jobs
Competitor analysis
Customer satisfaction surveys
One-to-one coaching and onsite training programs
Telephone mystery shopper
The services can be translated into the following languages: English, Czech, Dutch, French, German, Hindi, Italian, Japanese, Korean, Mandarin, Polish, Russian, Spanish, and Thai.
Requirements to work at ARC
Independent contractors can work a variety of hours. If you choose, the hours can be 9 to 5, or you can do evaluations during the weekend or evening hours. It's more challenging to find consistent weekend jobs.
Application process
Contractors need to participate in a training meeting to learn the fundamentals of the company and how to be effective at your job.
The ARC application login page includes the application midway down the page.
Payment
Get paid to shop once a month via direct deposit.
18. Call Center QA
Call Center QA hires telephone callers to evaluate the performance of call centers around the United States. Like undercover shopping, phone callers are assigned contact call centers and detailing the report's interactions.
QA has an A+ Better Business Bureau rating.
Requirements to work at Call Center QA
At least 18 years or older
Current United States resident
No previous experience needed
No background check required
You'll need to pass two unpaid test calls before you start getting paid for undercover calls. After each phone call, you have to write a summary of your call center experience.
Application process
The Call Center QA application page includes payment details and job requirements.
Payment
Call Center QA requires you first pass two test calls; then, you'll be paid $5 per phone call. You can expect each call to take around 5-10 minutes on average, plus another five minutes to complete your evaluation report.
According to reviewers, they pay via PayPal. Their payouts are seven business days, or less so you can make money fast! Sometimes you get paid as quickly as 24 hours.
19. Perception Strategies
Perception Strategies has over 500,000 contracted evaluators mystery shopping at over 250,000 healthcare services and doctors' offices for more than 20 decades.
Types of Perception Strategies Jobs
Competitor calls – Get pricing information on specific services from competitors
Customer service calls – Telephone mystery shopper makes a simulated "real patient" customer call.
In-person shops – Provide detailed reports on the overall experience, including eye contact, helpfulness, and information provided.
Observation shops – Measure employee interactions, wait times, and customer service.
Price transparency calls – Make sure the organization is providing the correct pricing information to consumers.
Process shops – The independent contractor will be a secret customer and go to a real appointment by scheduling, arriving, and completing a new patient visit.
Application process
The Perception Strategies application page also features local job openings by the city.
Payment
According to reviews, Perception Strategies pays between $12 and $17 per telephone call.
They mail business checks to independent contractors at the beginning of the following month, once you complete your assignment.
20. Confero
Confero started in 1986, is one of the oldest secret shopper companies. They have over 130,000 shoppers. Jobs are available in the United States, Canada, South America, and Mexico.
They offer recorded or non-recorded calls with the hiring company's employees. It allows companies to listen to the entire phone call and evaluate how they're being handled.
Types of Confero Jobs
Compliance audits
Undercover mystery shopper
Onsite audits
Price checks
Depending on the job, it can be completed either in-store or by telephone mystery shopping.
Requirements to work at Confero
At least 21 years old
Good observation skills
Industry clients
Automotive – Jiffy Lube
Consumer Goods and services – Coca-Cola and Aramark
Entertainment – AMC Theatres and MovieTickets.com
Financial – Capital One Bank, Trust Atlantic Bank, and Ameritrade
Foodservice – Quick service, casual dining, and fast food
Petroleum – Circle K and Shell
Technology – Lenovo
Travel and entertainment services
Payment
You'll be paid to shop on the 20th of every month via PayPal.
Best Mystery Shopping Companies for Restaurants
Restaurant secret shopper jobs are one of the most popular categories. It's a fun pastime and way to make extra income by getting paid to be a secret diner.
21. Reality Based Group
For over two decades, Reality Based Group helps firms monitor and improve customer experience.
RBG receives an A+ Better Business Bureau (BBB) rating and is a member of MSPA.
Types of Reality Based Group jobs
Application process
Applicants can select up to five area codes to get paid to shop.
Aspirants must first take a test and pass with 80% or better to start your side hustle. If you don't pass, you must wait 24 hours before making another attempt. The test is open-book, and RBG offers a handbook for reference.
Start the application process at the Reality Based Group login page.
Industry clients
Allstate
Amazon
Bridgestone Firestone
California Closets
Charming Charlie
Gold's Gym
Goodwill
Hilton
Marriott
Texas Roadhouse
Whole Foods Market
Best Secret Shopper Apps That Pay You For Shopping
We found three of the best secret shopper apps where two of the three have A+ ratings from the BBB.
The apps that pay you for shopping allow independent contractors to take photos of the location, displays, and individual items, review services online, check-in the location, submit your survey report, and more.
22. Market Force
Market Force mystery shopper company has an A+ rating from the BBB. They are legit and have been in business for almost 50 years. Each month, they complete over 100,000 mystery shops worldwide and manages 300,000 independent contractors.
Market Force theatre hires checkers to gather information about the latest movie releases. Sign-up here.
In 2018, Market Force was the recipient of the MSPA Americas Shoppers' Choice Award.
Types of Market Force Jobs
Banking & financial services
Convenience stores
Grocery & drug
Movie theatres and studios
Petroleum
Restaurant
Retail
Wireless service providers
Process
No fee required – It's completely free to join
Personal data – They'll ask for some personal data, including payment information
Zipcode – Once approved, input your zip code and look for undercover shopper jobs
Requirements to work at Market Force
18 years old or older
High school diploma minimum
Payment
You get paid for shopping at Market Force once a month via direct deposit or business check. They pay on the 15th of each month. If you shop in the first week of the month, you won't get your payment until the next month, i.e., 28+ days later.
Market Force secret shoppers will get paid for "shopping" or eating and reimbursed for expenses like parking and tolls.
Market Force app
Market Force secret shoppers have a custom app designed to work on your iPhone, iPad, or Android devices. The app allows you to find nearby shopping jobs, schedule a task, take pictures of your experience, and enter your report.
Market Force offers both iTunes and Google Play apps to start mystery shopping.
Apple App Store Market Force app
23. iShopFor Ipsos
iShopFor Ipsos focuses on evaluating and reporting the quality of services at local merchants via mystery shopping. The independent contractor will assess the signage, customer service, interior, and exterior impressions, and potentially make some purchases.
iShopFor Ipsos receives an A+ Better Business Bureau (BBB) rating and is a member of MSPA.
Types of iShopFor Ipsos Jobs
Telephone
Online via websites
Chat services
Requirements to work at XYZ
18 years or older
Reliable Internet access to perform all the tasks
Social security number or TIN/EIN tax identification number to process your payments
PayPal account to receive payment
Smartphone or digital camera for receipts
Application process
Start the application process at the iShopFor Ipsos login page.
Payment
The pay rates will vary by task. The contractor will see the payment information in the description of each job opportunity.
Generally speaking, iShopFor Ipsos will pay you via PayPal 7-10 business days after your survey report is submitted and approved by the team. They do not pay direct deposit nor check.
iShopFor Ipsos app
The iShopFor Ipsos app offers both Apple iTunes and Google Play stores.
Apple App Store iShopFor Ipsos app
Google Play Store iShopFor Ipsos app
24. Secret Shopper
Secret Shopper, since 1990, has been running a mystery shopping service with millions of shoppers, evaluators, and merchandisers.
They are also an MSPA member in the United States and Europe. Secret Shopper is rated B- from the BBB.
Requirements to work at Secret Shopper
No previous experience is required
Minimum age is 18 years old to register
Access to a computer to submit online reports
Scanner or digital camera to submit receipts and potentially business cards
Reports are due by noon Central Time the day after you complete the shopping
Characteristics include detail-oriented, reliability, and good writing skills
Application process
No fee required – It's completely free to join
Once accepted, you can view available shopping jobs in your area
Check the website frequently as new shops are added
Industry clients
Apartment
Automotive
Dining and restaurants
Education
Entertainment and casinos
Finance and banking
Fitness
Grocery
Government services
Healthcare and medical
Hotels and resorts
Museums and galleries
Real estate
Salons
Retail
Payment
Secret Shopper states their payments typically range from $15 to $25. The payment information for each unique job is declared ahead of time.
The checks are mailed on the 20th of the following month after completing a job. For example, a task was done in November, and you will get paid to shop in December. The business checks are valid for 90 days from the printed date on the check. Don't let your check expire.
Secret Shopper app
Registered shoppers can use the Secret Shopper apps to get directions, self-assign jobs, and complete reports.
Secret Shopper offers both iTunes and Google Play apps to start mystery shopping.
Apple App Store Secret Shopper app
Google Play Store Secret Shopper app
Best Mystery Shopping Companies Summary
It's not difficult to earn extra money from being a secret shopper. You can have fun and maybe even get a free meal out of it.
You should get paid to shop and not pay to join a mystery shopper program. Use our list of mystery shopping companies to avoid scams. WalletHacks provides a helpful list of scam examples from the industry.
Please let us know your experiences below and any reputable companies we missed. For those who are looking for an extra source of income with an interesting job and a flexible schedule, we hope that this list of the best and legit mystery shopping companies has helped you develop a more solid plan.
Please check out our other posts on FrugalReality to learn more!
FAQs
Is MSPA certification worth it?
Mystery Shopping Provider's Association (MSPA) is the professional trade association for the industry. Their certification programs allow independent contractors to make better decisions and for professional improvement.
The MSPA Americas database has over 60,000 evaluators.
You can search here for MSPA Americas member companies.
MSPA certification classes tend to cost less than $100, especially for specialized courses like dining or retail. See the class details here.
The certification is worth it because many companies will give the best secret shopper jobs to independent contractors that are certified or have a long track record of excellent performance. Being certified will provide you with preferential treatment at many firms.
MSPA membership helps improve the odds they are legit mystery shopper companies.