The skiing season is quickly approaching, which means it is time to prepare and equip yourself. That includes getting the best ski goggles for under $100 ready, as well as the lift tickets. But, we understand that skiing can be an expensive affair, especially during the peak season. In addition, it's an expensive form of exercise compared to buying the cheapest gym membership for workout equipment.
The good thing, though, is you can save money by getting weekday tickets. If you have busy days and are only available after work, you can go for night skiing tickets, generally cheaper. But, you'll need the best low-light night ski goggles for the best visibility and overall function.
Below, you'll find reviews of some of the best low light night ski goggles to buy on a budget. You will also find helpful tips for skiing at night and saving money while skiing.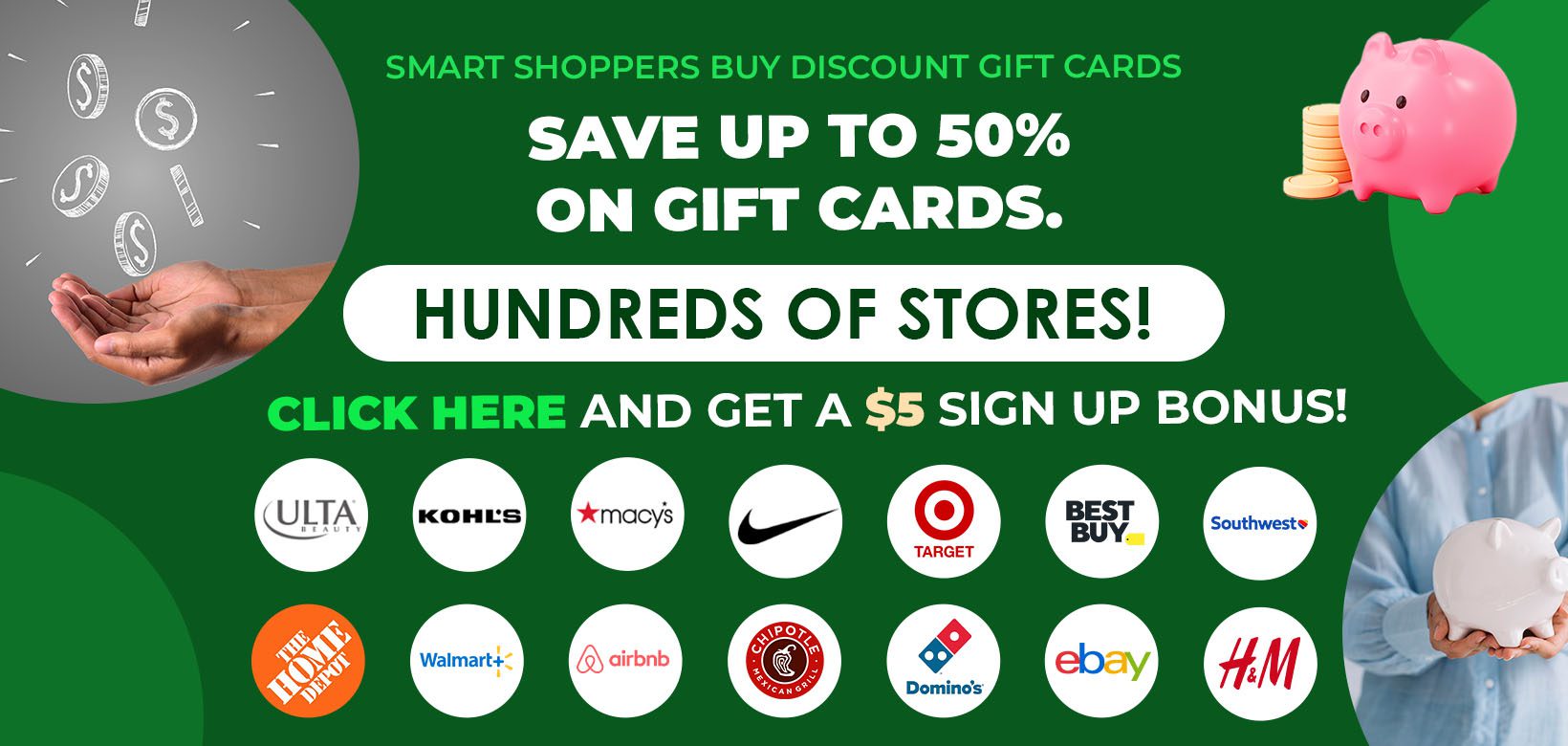 Are Lift Tickets Cheaper at Night?
Generally, lift tickets at night come at a fraction of the cost of regular weekday, weekend, and holiday tickets. It's because fewer people choose night skiing, and like most winter sports, night tickets have less demand than day ones.
A benefit of night skiing is you get to enjoy the same fantastic experience at a fraction of the cost. Secondly, you have the flexibility of skiing after work once all your tasks are done. Finally, there are fewer people at night; therefore you get more space to yourself, it's perfect for amateurs.
Generally, lift tickets are cheaper when you buy before the season begins. On average, you'll save around 30 percent by purchasing tickets in advance from the ski resort directly or from wholesale websites.
Best Ski Goggles for Night and Low Light
Here's a list of the best low light ski goggles for under $100. They're all suited for different needs; therefore, you will find value for your money while meeting the needs at hand.
1. COPOZZ Ski Goggles UV400 2-in-1 Anti-Fog Magnetic Lens
COPOZZ Ski Goggles, 2 in 1 Magnetic Lens Anti-fog UV400 Snow Snowboard Goggle
2 in 1 Design: COPOZZ MX ski goggles come with VLT 60.9% yellow lens and a mirrored lens, dual-use Lens makes Skiing- All-Day possible.
Anti UV & anti-fog: Cool full real Revo mirror coating reflective lens with long-lasting anti-fogging treatment and 100% UV protection that can protect your eyes from strong lights, different VLTs for...
High Quality and Tech Combo: High-quality TPU frame with best impact-resistance; Smart optimized venting system enhance air-flow and reduce fogging; Cylindrical wide-view lens provides a truly...
We earn a commission if you click this link and make a purchase at no additional cost to you.

When searching for the best affordable ski goggles for under $100, consider how much value they bring by comparing their cost and functionality. For example, the best budget ski goggles by Copozz come in a 2-in-1 design giving you more functionality from a single investment.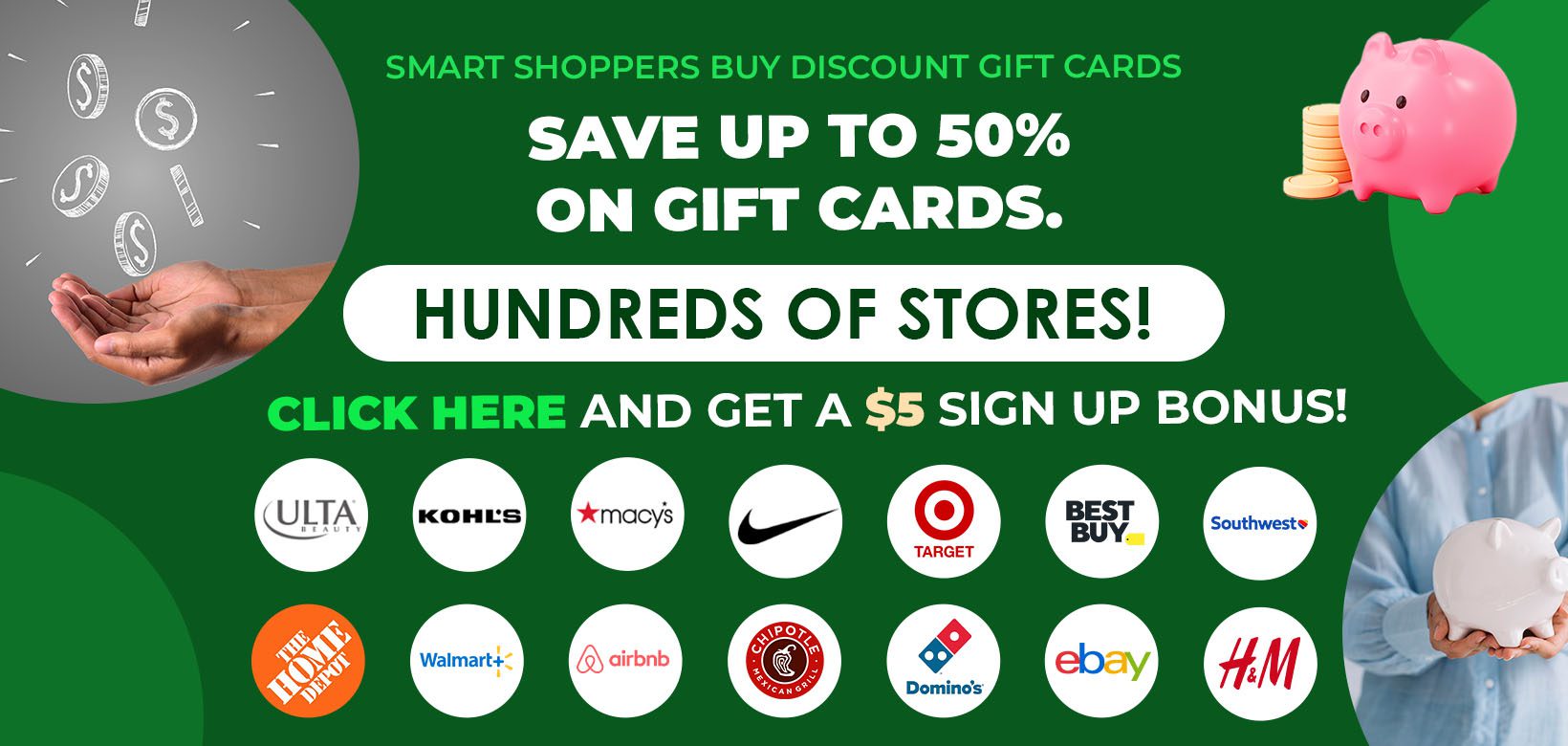 Key Features
Yellow lens and mirrored lens
Anti-UV and anti-fog
High-quality TPU frame
A smart, optimized venting system
Cylindrical wide-view lens design
Helmet compatible
Extra-long woven non-slip strap
Interchangeable lens
Ideal for all light conditions
The inexpensive goggles have interchangeable lenses allowing you to choose the most applicable ones for the time of day, night, or lighting conditions. For example, you can opt for the yellow lens or the mirrored lens, both with incredible visibility regardless of the time of day.
Skiing weather is usually cold and foggy, affecting your visibility if your goggles do not have an anti-fog feature. With the Copozz budget ski goggles, you are guaranteed a comfortable experience with the Revo mirror coating and designed to protect your eyes from intense light, fog, UV rays, etc.
Another factor of value is the quality of materials used. For example, the Copozz long-lasting ski goggles have a high-quality TPU frame built with the best impact resistance. In addition, the smart and optimized venting system contributes to the quality of the anti-fog feature. At the same time, the cylindrical wide-view lens gives you an unobstructed and clear view when skiing.
Pros
Ideal for over glasses goggles for prescription eyewear
Adjustable for a snug and secure fit
Easy and quick changing of lenses
Works well for both day and night skiing; some ski resorts are open 24-hours
Heavy-duty, long-lasting material
Cons
Lenses are fragile and require extra caution when changing
Heavier goggles for some people
Goggles get warm when worn for long hours
The Copozz otg snowboarding and snowmobile goggles are affordable if you're looking for a balance of affordability and functionality. You can wear eyeglasses up to 5.3 inches wide and 2.1 inches tall.
They're the best inexpensive ski goggles and have so much to offer, including the dual-use design, ease of use, visibility, and comfortable wear.
2. ZIONOR X OTG Snowboard Ski Goggles with Detachable Lens
ZIONOR X Ski Goggles - OTG Snowboard Goggles Detachable Lens for Men Women Adult
Top Clarity View: Panoramic designed ski goggles with optimized anti-fog & UV protection treatment for crystal and wide view when skiing and snowboarding.
OTG Snow Goggles: Suitable for prescription glasses underneath, maximum glass size of: 5.5 in length x 1.65 in height.
More Safety and Solid - Ruggedized lens with ZIONOR special EDT (Enhanced Durability Tech) for better impact-resistance and protect skier and snowboarder.
We earn a commission if you click this link and make a purchase at no additional cost to you.

As fun as it is, skiing weather can be challenging to maneuver, especially with the wrong set of goggles. Luckily, the Zionor X men and women's ski goggles are designed to withstand harsh weather giving you the best experience as far as visibility and comfort go.
Key Features
Optimized anti-fog treatment
Excellent UV protection
Compatible with prescription glasses
Ruggedized lens
Helmet compatible
Finding snow goggles that work well at night or in low-lit conditions can be challenging. Thankfully, these are built to bridge the gap by ensuring lasting visibility. In addition, they feature an optimized anti-fog treatment to keep the lenses fog-free throughout your skiing session.
The best feature is using your prescription glasses underneath. It's essential to maintain visibility while night skiing and allow you to keep your glasses on.
With the harsh weather, a top consideration when choosing your goggles is safety. They come with a ruggedized lens built with enhanced durability technology to ensure high impact resistance. Also, they're easy to fit with helmets, thanks to the curved and optimized frame design.
Pros
Incredible visibility at night and in low-light conditions
Provide a wide viewing angle
Solid and sturdy for all weather conditions
Easy to adjust for a safe, snug, and comfortable fit
Quality anti-fog feature
Cons
Not youth goggles and suitable for people with small faces
It can be too bulky for some people
Thanks to how well they adapt to the conditions, they're the best ski goggles for harsh, unpredictable weather conditions. However, the ZIONOR is a little bigger and heavier, so it's a consideration to keep in mind when buying them.
3. Modesoda Unisex Ski Goggles to Wear Over Glasses
modesoda Ski Goggles for Women Men Over Glasses Ski Snowboard Goggles Anti Fog UV Protection
⛷️【OTG FIT OVER GLASSES DESIGN】OTG (Over-The-Glasses) allows you to wear myopia glasses under the ski goggles. Max length of over glasses 5.9in, max height of over glasses 2.1in.
⛷️【ANTI-FOG & 100% UV 400 protection 】 Revo electroplating technology which is made of 8-12 layers of extremely thin mercury. It can effectively block UVA, UVB, UVC, prevent the reflection...
⛷️【COMPATIBLE WITH ANY SKI HELMET】 Extra long strap for better helmet compatibility and keep the snow goggles in place. It can be adjusted according to your head shape and will not easy to...
We earn a commission if you click this link and make a purchase at no additional cost to you.

Wearing ski goggles with your prescription glasses can be challenging, yet you need both for optimal visibility. The Modesoda are ski goggles that don't pinch your nose, fit comfortably, and don't keep fogging up.
Key Features
Revo dual-layer lens
TPU frame over glasses
Ideal for all glasses sizes
Two-way ventilation channel
Extra-long adjustable belt
The quality of these glasses stands out from most on the market, thanks to the high abrasion resistance and low-temperature performance of TPU. In addition, its material maintains the performance all through the skiing session.
The frame is specifically designed to suit people that wear prescription glasses with intricate designs. In addition, the ski goggles for youth and adults work with small to medium-sized glasses. And easy to fit and adjust to ensure a comfortable experience.
Another standout feature is the two-way ventilation channel that reduces fogging. It's fitted on the top and bottom, which increases ventilation of the cold and hot air.
Pros
Designed for all face shapes and sizes
Excellent anti-fog feature for people with glasses
Sturdy construction and easy-to-use design
High-visibility lenses that eliminate glare
Oil-proof and waterproof
Cons
It can be a little bulky for some people
If you're on a hunt for low-light or night ski goggles for snowboarding that is compatible with prescription glasses, these top the list. The intricate design ensures flexibility at -50 Celsius, thick protective sponges for comfort, eliminates glare, and anti-fogging, which are all essential for night skiing.
4. OutdoorMaster Interchangeable Lenses with UV400 Protection
OutdoorMaster Ski Goggles PRO - Frameless, Interchangeable Lens 100% UV400 Protection Snow Goggles for Men & Women
PERFORMANCE SKI GOGGLES WITH FRAMELESS DESIGN - Large spherical, frameless lens provides a truly unobstructed & clear view of the slopes. Designed for ULTIMATE PERFORMANCE & COMFORT.
INTERCHANGEABLE LENS SYSTEM - Enjoy a wide range of extra lenses. Swap for day/night & different weather conditions. CHOOSE AMONG 20+ DIFFERENT LENSES. Extra lenses sold separately.
OTG (OVER-THE-GLASSES) DESIGN - The Ski Goggles PRO features an OTG design that lets you wear your glasses under the goggles. All lenses are ANTI-FOG COATED & offers 100% UV400 PROTECTION.
We earn a commission if you click this link and make a purchase at no additional cost to you.

The OutdoorMaster is the best ski goggles for flat light. They help you see the "texture" and contrast of the surface during a thick overcast of clouds or when sunlight can't reach the trail. The company has sold over one million to skiers and snowboarders.
Key Features
High-quality bendable TPU frame
UV400 protection treatment
Interchangeable lens system
Over-the-glasses design
Compatible with helmets
Frameless design
Large spherical polycarbonate lens
The interchangeable goggles are made with polycarbonate and UV-treated lenses to reduce flat light and anti-fogging. That said, you can switch the lenses from daylight to nightlight in seconds. The company also sells three different interchangeable polarized lenses separately.
Additionally, they come in a large frameless design for a clear, unobstructed view when snowmobiling.
The anti-fog treatment, together with the frameless design, make them ideal to fit over your regular sunglasses up to 5.5 inches wide and 2 inches tall.
Pros
Excellent visibility in flat of low light conditions
Large and wide view
High-quality construction
Easy to fit over glasses
Various colors include black, gray, panda, blue, red, purple, and pink goggles
Cons
The lens is prone to scratching
The lens can easily pop off as the magnet is a little flimsy.
As long as you adjust the lenses properly before you start skiing, these goggles will function well. They work well in low-light conditions and provide a clear view, a must-have feature when skiing at night.
5. HONGDAK Adult and Youth OTG Ski Goggles
HONGDAK Ski Goggles Snow Snowboard Snowmobile Men Women Youth Kids Anti Fog Winter Sports Snowboarding Skiing Goggles
FLEXIBLE & INDESTRUCTIBLE FRAME: Our snowboard goggles are made of a flexible and nearly indestructible TPU frame with a triple-layer high-density soft face foam for an all-around comfort fit.
SCRATCH & FOG RESISTANT LENS: Our dual-layer lens ski goggles are made with an anti-fog, anti-scratch coating and offer 100% UV400 protection to prevent vision distortion while on the mountain.
OVER THE GLASSESS DESIGN: Suitable for all ages our goggles were also designed to fit over glasses so you'll never be without sight while enjoying the slopes.
We earn a commission if you click this link and make a purchase at no additional cost to you.

Skiing in low light conditions sets is challenging, especially if the glass fogs and affects your overall skiing performance. But these are the best anti-fog ski goggles from Hongdak with clear and unobstructed views.
Key Features
Dual-layer lens
Anti-fog, anti-scratch treated lens
Leading ventilation system
Over-the-glasses design
Flexible and nearly indestructible frame
Interchangeable lenses
Detachable and adjustable strap
The design and high-density foam material don't pinch your nose and adjust all day. In addition, its anti-scratch and anti-fog treated lens prevent vision distortion while skiing.
The face foam uses a durable, moisture-wicking material to ensure a goggle-to-face snug fit. In addition, it seals out all the elements and helps prevent anti-fogging.
The lens is interchangeable and allows you to quickly swap lenses for a customized performance during the day or night. They also come with an integrated clip locking system to keep the lens secure all through.
Pros
High-quality components
Easily-adjustable strap
Lightweight and comfortable for all face shapes
Work well with different helmets
Excellent anti-fogging property
Cons
They may be too small for with some prescription glasses
If you are looking for the best anti-fog snow goggles, the Hongdak are some of the best on the market. They come with a high-quality treatment to keep from fogging up and your view clear.
FAQ
Is Night Skiing Dangerous?
Night skiing is not dangerous; however, you need to be well-equipped for it like any other winter sport. Always dress warmly as the temperatures can go extremely low and quick at night.
Also, should stay on well-lit and groomed slopes to avoid unforeseen accidents. Finally, it's important to watch if it gets icier than usual. That makes it more challenging to see bumps and troughs before reaching them.
Therefore, you'll need to go at an adaptable speed if you come across a trough on your slope. Of course, the best thing is skiing with fewer people and giving yourself more room, so you don't collide with others.
How to Ski Cheap?
We never want to pass a good deal, especially when it comes to skiing because it's expensive. Most resorts are surrounded by six-figure and seven-figure homes and resorts. With the prices going higher as the season approaches, you want to find ways to cut the cost without compromising the overall skiing experience.
Here are tips for skiing cheap and saving some money:
Search the best online coupon sites for discount ski tickets
Buy your tickets in advance.
Go for kids ski-free programs if you plan to ski with your kids.
Stick to the smaller resorts and clubs for better rates.
Ask for military discounts or the best teacher discounts
Tag along with a season pass-holding friend.
Bundle your lift tickets with an accommodation package through your hotel or airline, like Southwest airline deals.
Get the services of ski travel experts as they have access to lift ticket deals.
Get lift tickets as a group and get buy group ticket at a discount.
Be flexible with dates to get cheaper tickets.
Best Low Light Night Ski Goggles for Under $100 Summary
Finding the best low light ski goggles for under $100 can be challenging. Always shop for the quality of material, anti-fog features, flexibility, and sizes; you can get the most for your money.
The ski goggles reviewed above are specifically suited for the night or low-light skiing; therefore, outstanding in terms of visibility. Most of the choices are designed to go over sunglasses and prescription glasses. In addition, the glasses can be worn for sledding, snowmobiling, skiing, and snowboarding.
Skiing is more complicated and expensive than a hobby like buying a cheap kayak for under $200 or a pedometer for shoes while walking.