Due to covid-19, seniors are stuck at home and showering more often. While it becomes more challenging to enjoy the luxury of a shower at this age, a handheld showerhead can be a gamechanger. The handheld units are attached to the shower wall via a hose, making it easy to direct the water spray in your direction.
Not only do they provide better shower control for the elderly or disabled, but these detachable showerheads also make cleaning pets and kids easy by spraying where you need it. Instead of sending your dog to the groomer, save money by washing your pet at home.
For kids who feel overwhelmed by the heavy spray of a standard shower, a handheld puts the control in their hands. It helps them get used to showering on their own. The parent can also wash and rinse their kid's hair while keeping soap away from the face and eyes. The burning feeling of soap in your eyes is the worst!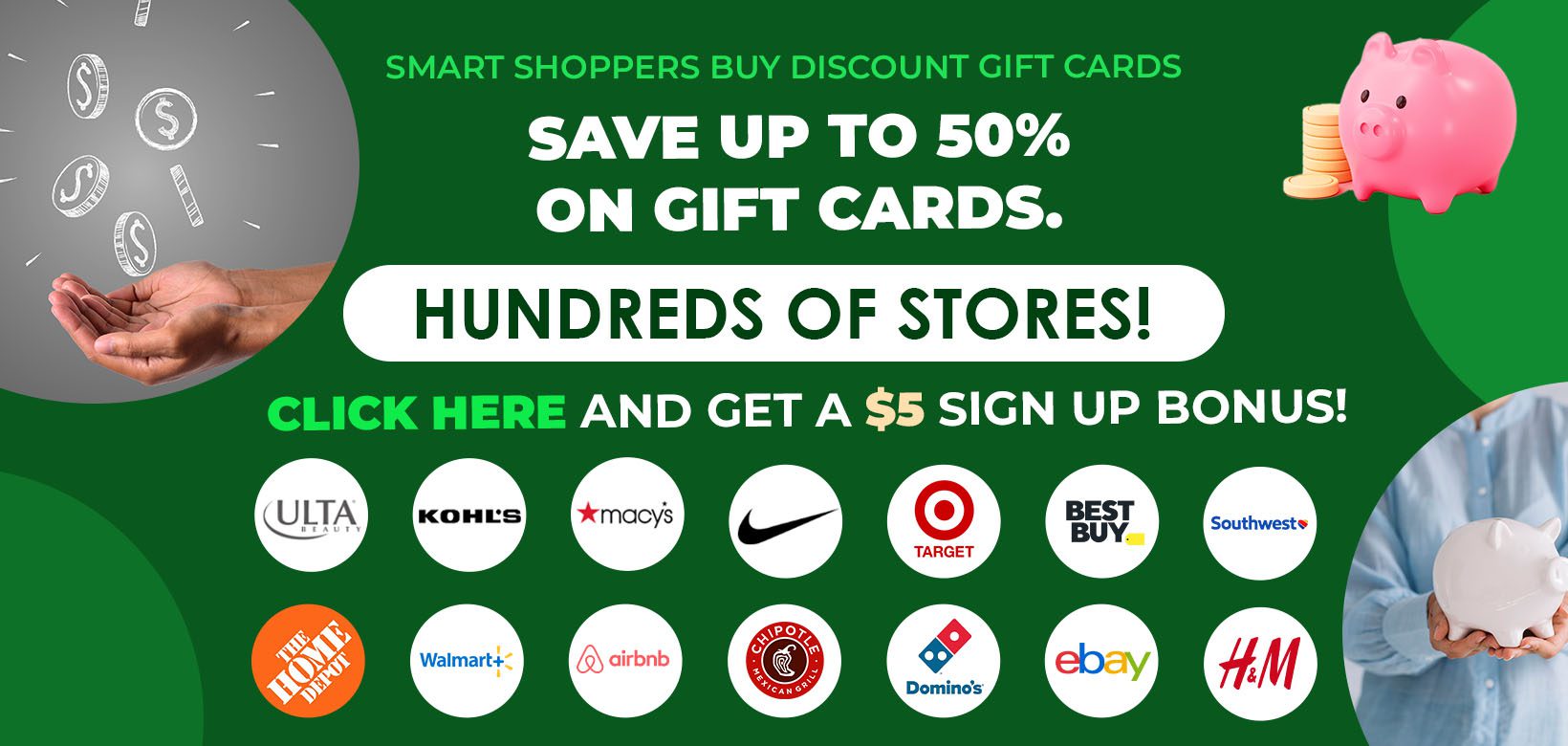 Based on the brand and model, a water-saving showerhead can save you money while still getting high-pressure. You're able to conserve water and keep the utility bill low while creating a spa-like experience on a budget.
The Best Handheld Shower Head Features to Consider
A handheld shower head brings a spa-like experience to the comfort of your home. It's super convenient for spraying water directly where you need it and making it easier to clean the bathroom. I'm always using a detachable head to clean soap scum off the windows.
It's also so practical for bathing kids, pets, the elderly, and the disabled.
But the real hassle of finding the best handheld shower head is reading all the reviews. The features, configurations, and prices vary by brand and model.
Here at Frugal Reality, we help you chose the best, but first, let's review the best handheld showerhead featured options.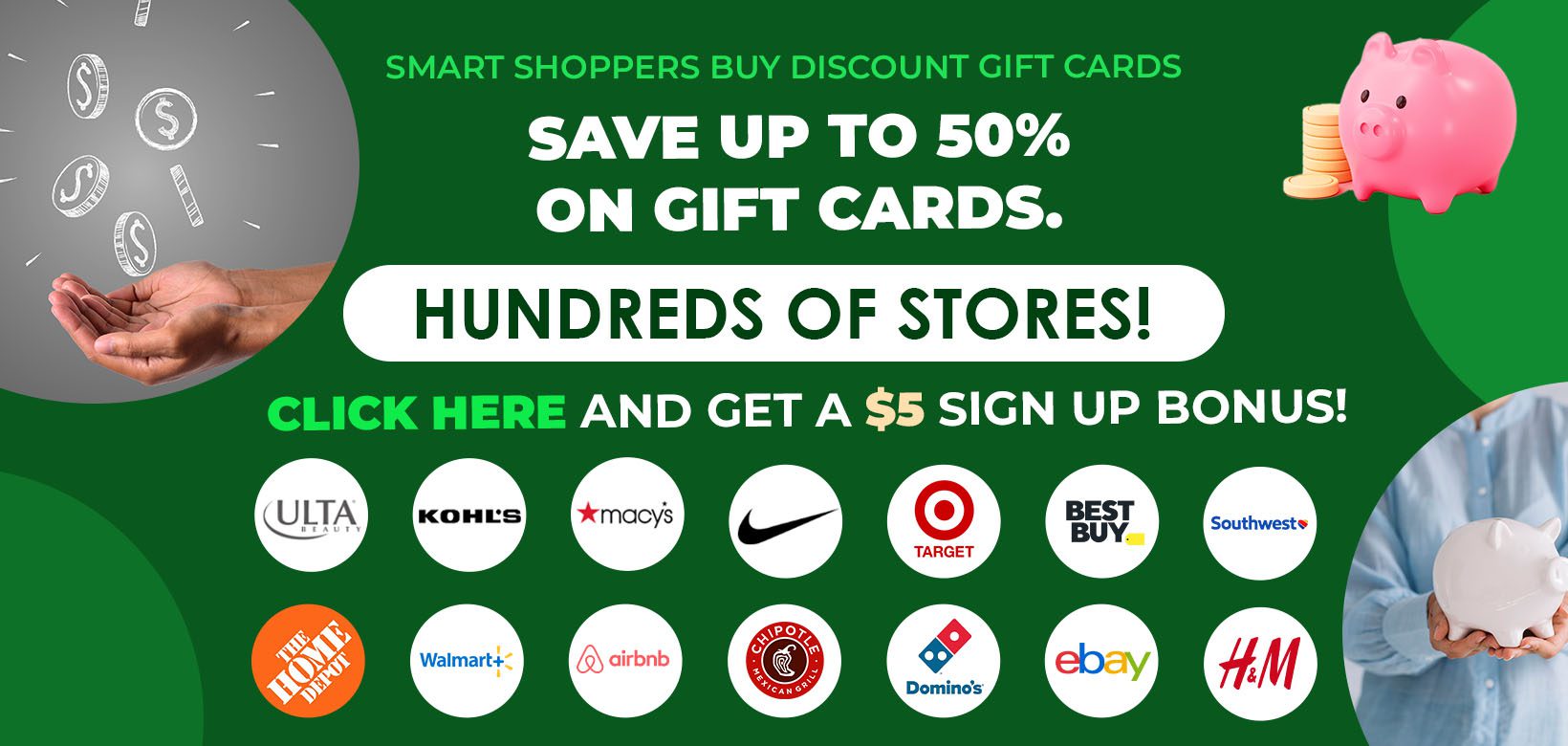 Installation & Connection
You don't want a showerhead that's difficult to install or designed to work with limited older plumbing fixtures. Avoid spending money on hiring a plumber, especially for the cheap showerheads. A DIY installation will save on the installation fees. The best detachable showerhead should be very easy to set-up within minutes and require no tools to install.
Hose Length
Find a showerhead with a long hose to offer ultra-flexibility and plenty of movement. The length and flexibility are quite important for parents, elderly seniors, and people with physical limitations like arthritis. It also comes in handy when cleaning the shower floor, watering plants, or refilling a humidifier for each room.
You can buy an extra-long hose replacement if the standard one isn't suitable for your needs and need a more extended reach. Consider an extra-long 118-inch stainless steel handheld shower hose.
We earn a commission if you click this link and make a purchase at no additional cost to you.
Angle & Height
We have already established that a detachable handheld showerhead with a long hose is the best for the elderly, kids, pets, and the handicap; hence the angle and height will also affect its usability.
Due to various designs, showerhead holders will offer different experiences when dealing with the angle and height. Some models have adjustable holders for height, while others are fixed to the neck of the plumbing.
In some cases, none of the heights meet your needs, and you'll need to buy your own holder. For example, a handicap shower head holder can be mounted much lower for accessibility.
Most showerhead holders allow you to adjust the angle, but some models are fixed to the plumbing neck and have a fixed or limiting angle.
Weight
Most seniors and kids prefer a lightweight handheld showerhead. Heavier, bulky, and non-ergonomic units are harder on the hand to manage.
While doing your research, you will only find the total shower unit's weight. It's difficult to find the specific weight of the showerhead itself to determine usability. You will only get an accurate weight when you are only buying the head and not the hose and wall mount. The weight is skewed on the units with a slider bar, which tends to be the bulk of the weight.
Consider every piece of the unit when evaluating the shower unit's weight. For example, some extra-long hoses are made with stainless steel, which is likely heavier than a lightweight PVC hose.
Shower Head Holder
A handheld shower head is designed with the holder mounted up high to simulate a regular overhead shower. But, for seniors, kids, and handicapped, consider a unit with lower placement of the shower head holder bracket, so it's within reach.
Shower Head Weight
Older people need a lightweight handheld shower that factors in sensitive arthritic hands issue. Consider a plastic one which is lighter instead of a heavier metal unit.
Spray Settings
Since most elderly have sensitive and thin skin, extreme water pressure can be excruciating while also cracking the skin. An adjustable spray shower is very beneficial for many people and applications. For example, many seniors self-apply hair dye, and a low-pressure spray will prevent the dye from splatting all over the place.
Choose a unit with a variety of spray settings such as mist to massage to high pressure. Many of the popular units have between 4-7 spray settings. Arthritic seniors should consider a model with a large dial handle for easy turning.
Ease of Cleaning
Many handheld showerheads have self-cleaning nozzles. Depending on your tap water, the nozzles slowly clog with lime and calcium buildup over time. The self-cleaning feature only refers to the nozzle buildup, while the showerhead still requires bathroom cleaning products.
Pause Control Button
A handheld shower head with a pause control button provides the ability to halt water flow. The pause button tends to either be a sliding switch or a touch button. According to the Portland Water Bureau study, the average shower uses approximately 17 gallons of water and lasts about 8 minutes.
The pause button comes in handy for seniors who use shower chairs. It can be challenging to reach the water shut-off valve while seated, and the pause button can potentially lower your utility bill.
Metal Finish
While plastic handheld showerheads are lightweight, you can consider a metal finish like steel, brass, or chrome. The shiny chrome finish is durable, looks fantastic, and an excellent valued handheld showerhead. Start with selecting a finish that complements the other faucets and hardware in your bathroom.
Diverter 
You likely have a dual shower system consisting of a handheld shower and an overhead showerhead, because the majority of people do. A diverter is a valve that connects the two systems, allowing you to divert water between the two showers. It also works for showerheads and tub faucets connected to the same waterline.
A diverter is ideal for seniors who don't want to go through the trouble of installing a separate plumbing system for a new handheld shower.
How To Install The Handheld Showerhead Diverter
If you're attaching a new handheld showerhead to an existing system, you might need a plumber to help you with the installation.
If you're a DIY person, you can follow these simple steps in installing a handheld showerhead diverter at home:
1. Remove The Old Showerhead 
You'll find the diverter valve located between the shower pipe and the showerhead. Simply use your hands to remove the device. If it's screwed in with nuts and bolts, use a wrench or pliers to loosen it. Make sure you've adjusted the tool in order to grip the nut tightly enough.
Pro Tip: If you're replacing an old showerhead, it can be stuck in place due to mineral deposits. The easiest way to loosen the fitting is by covering the showerhead in a bag of white vinegar. Leave it on the showerhead overnight. Doing so will dissolve the minerals, freeing the stuck showerhead.
2. Install The Diverter Valve
Once your old showerhead is off, you're left with the connecting shower pipe holding the showerhead. The diverter valve goes over this pipe, but be sure to clean it first in order to make the valve fit snugly.
The installation part is pretty simple; all you have to do is insert the shower pipe inside the diverter valve. Make sure that you rotate it until it fits tightly. Even a small gap between the shower pipe and the valve can cause a water leak or reduce your water pressure.
Since both showers will be attached to the valve, the valve must face a direction where it's possible for you to connect your shower systems.
3. Screwing The Showerhead Back On
Insert the tubular extension of the diverter valve into the cavity of the showerhead and tighten it.
Once you're done with the overhead shower, attach your handheld shower to the other end of the diverter valve in a similar way. Tighten each shower unit properly. If needed, feel free to use wrapping tape to keep the valve in place.
4. Examine The Installation
After the installations, run a quick test to check for any leaks. Run the water through your overhead shower, checking for any dripping near the joints.
If everything looks good, switch the water flow to the handheld shower (using the diverter) and check for leaks in that line as well. If the water pressure seems fine and there are no leaks to be found, you're good to go!
Best LED Shower Head
We all look for anything that will make our bathroom look luxurious, futuristic, and innovative. Bring a spa-like experience at home. With its unique LED lighting, the eye-catching design comes in various colors when you turn on the shower.
1. KAIREY 7 Color LED Shower Head
We earn a commission if you click this link and make a purchase at no additional cost to you.
Consider the KAIREY polished chrome with an adjustable bracket and a 60-inch stainless steel hose as the best-LED shower head. The seven color-changing lights require no batteries and are powered by running water.
Why will you love the KAIREY 7 LED shower head?
The unit will turn your bathing experience into invigorating fun with its self-cleaning high-pressure handheld showerhead. While the contemporary style features modern construction, the anti-leak design brings durability and excellent performance.
The unit's ABS material weighs only 1.1 pounds and measures10.4 x 4.6 x 2.9 inches. Its anti-clog self-cleaning silicone nozzle prevents lime and hard water deposit within the shower hose and showerhead.
Amazingly, its hydroelectric generator powers the automatic changing LED lights. It's incredibly cool to see the 7 LED lights change in the dark. No batteries are required, which cuts down on hassle and saves money on batteries and electricity.
A DIY handheld shower head installation is easy and requires no tools. It's compatible with a regular shower hose with a G1/2 connector. The included shower head holder is an adjustable brass swivel with a ball joint for easier maneuverability.
Overall, the KAIREYis a good value for money for immerse bathing experiences. A 1-year limited warranty backs it for free repair and replacement.
Best Handheld Dual Shower Head
Bring the spa home with the best handheld dual shower head that feels like a soothing rainstorm and not just for the elderly, but everyone at home.
2. Ana Bath Anti-Clog Handheld Dual Shower Head
We earn a commission if you click this link and make a purchase at no additional cost to you.
Ana bath combo shower system with dual heads and the 5-spray setting is the easiest way to upgrade your bathing experience. The large 5-inch spray face brings a whole new fantastic spa-like shower experience with water-saving technology to save on your water bill.
Why will you love this handheld dual shower head?
The sleek design and transitional style enhance any bathroom. Its large dual heads offer a high-pressure spray, but settings are set independently. One head can deliver high-pressure while the other uses a rain spray to conserve water. The five water spray settings include rain and bubbling combo, bubbling spray, rain mix and massage, massage spray, or rain spray. You can use one head or both at the same time without pressure loss.
The Abba Bath flexible 5-foot long stainless steel hose can also reach all four corners of the bathroom, making it easy to clean after use; tilts about 60-70 degrees. It comes in three finishes, including brushed nickel, chrome, or oil-rubbed bronze to match most bathroom finishes. Just to be clear, the shower head body is made with premium ABS while the hose, diverter, and nuts are made of brass.
The anti-cog system prevents lime and calcium buildup by merely rubbing the nozzles back and forth.
Overall, Ana Bath is excellent with a reasonably high-pressure flow rate, quiet, and efficient.
Best Handheld Shower Head for Low Water Pressure
There are many reasons for low water pressure in your home, including clogged water pipes, old corroded plumbing, outdated fixtures, the pressure regulator fails, water meter or main valve open completely, and more. In many cases, it's due to an older home and would cost a lot of money to increase the low water pressure. The cheapest way to fix it is by buying the best handheld shower head for low water pressure.
3. HO2ME Multi-Function Handheld Shower Head for Low Water Pressure
We earn a commission if you click this link and make a purchase at no additional cost to you.
HO2ME is an excellent value with its high-pressure flow regulator for low water pressure and comes with an extra-long 79-inch hose.
Why will you love this handheld shower head for low water pressure?
The versatile design offers 3-separate shower settings for soothing shower effects even with low water pressure. The chrome finish head offers massage, powerful and massage, or powerful spray settings. On the downside, there is no setting to turn-off or pause the water.
The HO2ME bracket mount and shower head body are manufactured with high strength ABS grade plastic. It's stainless steel hose and solid brass fitting is designed not to split or crack.
The unit is lightweight and flexible courtesy of the ABS plastic head, ideal for the elderly, kids, pets, and other washing tasks.
Overall, you will be pleased with the HO2ME multifunction showerhead that's easy to install.
Best Shower Head Handheld Combo
The best shower head handheld combos offer double the spray for a comforting spa-like experience for the elderly. Just as the name implies, it provides two heads in a single easy-to-used-system. You can enjoy a rainfall shower overhead while also experiencing a gentle mist from the detachable.
4. AquaDance 7″ High-Pressure Shower Head Handheld Rainfall Combo
AquaDance 7" Premium High Pressure 3-Way Rainfall Combo for The Best of Both Worlds - Enjoy Luxurious Rain Showerhead and 6-Setting Hand Held Shower Separately or Together - Chrome Finish - 3328
Our best 3 pick : Vigorously tested by our professional team of US showerhead experts to highest US quality and performance standards. independently tested to meet latest US compliance standards...
Each shower has 6 settings: Power Rain, Pulsating Massage, Power Mist, Rain Massage, Rain Mist, Water Saving Pause mode patented 3 way water diverter: Simply turn switch to direct water flow between...
Includes: 6-setting 7" Rain Shower Head, 6-setting Hand Shower 3-way Water Diverter with built-in Bracket, Shower Hose, Washers, Plumber's Tape, Installation Manual and . stunning gift box designed...
We earn a commission if you click this link and make a purchase at no additional cost to you.
The AquaDance 3328 is a premium high-pressure shower with a 3-way rainfall shower combo that brings a spa-like shower experience.
Why will you love this shower head handheld combo?
The AquaDance is designed with a 7-inch chrome-plated premium ABS showerhead and a 5-foot stainless steel hose. It comes in your choice of chrome, brushed nickel, or oil-rubbed bronze. The rub-clean jets make preventing and cleaning lime buildup easy.
The handheld combo is angle-adjustable at about 45-degrees, but the grip handle is ergonomically designed once dismounted. Each head has six settings, including a water-saving pause mode, rain mist, rain massage, power mist, pulsating massage, and power rain for high-pressure.
AquaDance offers a hassle-free US limited lifetime warranty with customer service support.
Best RV Shower Head
One of the biggest complaints RV owners have is low water pressure. They have a difficult time taking a decent shower. On the other hand, high-pressure is unsafe and can burst their plumbing. The best way to manage is to buy the best RV handheld shower head.
5. Waterpik TRS 553 High-Pressure RV Handheld Shower Head
We earn a commission if you click this link and make a purchase at no additional cost to you.
The Waterpik TRS 553 features a 5-mode power spray shower head with high pressure of up to 2.5 gallons per minute. It channels the flow to improve the pressure.
Why will you love this high-pressure handheld shower head?
The high-pressure handheld shower head is lightweight at only 1.1 pounds and comes in either chrome or brushed nickel. It's Advanced OptiFLOW technology boosts your shower pressure by over 30%, which is perfect for an RV.
It's designed with a generous 5-foot shower hose for bathing pets, washing kids, or assisting the elderly. The adjustable-angle bracket makes finding the right position easy.
The rub clean and anti-clog shower nozzle makes it easy to clean. Thus, you don't have to worry about the limescale buildup from hard water.
Overall, the easy to install Waterpik TRS 553 showerhead comes at an affordable price with five spray settings from slow massage to full body. The settings range from high-pressure to money-saving for those frugal consumers who want to reduce their water usage in the small shower.
Best High-Pressure Handheld Shower Head
The benefits of a high-pressure shower head are the ability to clean efficiently, potentially massage, and save money and water if it's designed correctly.
6. YOO.MEE ADA High-Pressure Handheld Shower Head
We earn a commission if you click this link and make a purchase at no additional cost to you.
The YOO.MEE is ADA recommended with its silicon wrapped grip and large swivel switch to pause the water for the elderly, arthritis, Parkinson's, and disabled people.
Why will you love this high-pressure handheld shower head?
It's designed with a chrome finish and an extra-long soft, flexible stainless steel shower hose. The head is lightweight at only 1.36 pounds.
Its large silicon swivel switch makes it convenient to change settings for those with less dexterity. The water spray settings include bubble spray, full spray, soft spray, and pause control.
Overall, YOO.MEE ADA 102005 is an affordable unit, easy to install and clean, and the silicone rubber jet nozzles prevent minerals buildup.
7. ShowerMaxx Luxury Spa Series 6 High-Pressure Handheld Shower Head
We earn a commission if you click this link and make a purchase at no additional cost to you.
Another premium quality handheld showerhead is the ShowerMaxx Series 6 with durable craftsmanship, powerful spray settings, a long hose, heat resistant ABS shower head, lifetime warranty, and all for a good value for your money.
Why will you love this high-pressure handheld shower head?
The high-pressure shower head includes features like a flow restrictor to save money on water, a mesh screen filter to remove sediment, and silicon jet nozzles. Its nozzles are self-cleaning, anti-clogging from lime buildup to prevent low water pressure, and BPA free.
The ShowerMaxx six multiple spray settings give you flexibility based on your mood. These spray settings include eco-friendly for a water-saving shower head, light mist, power massage, and high pressure.
Additional features include the long stainless steel hose and the solid brass ball joint that allows the showerhead to tilt to your chosen direction.
It's an easy three-step DIY installation:
Wrap pipe thread with Teflon tape
Screw-on the showerhead mount and tighten with a wrench
Tighten the hose onto the showerhead mount and bottom
ShowerMaxx offers "A Peace of Mind Lifetime Warranty." Their customer service will help you if you are not completely satisfied.
Best Handheld Shower Head with Filter
Shower head filters will not soften water, but they will remove contaminants. Depending on the type of shower head filter, it will remove contaminants like lead, chlorine, dirt, odor, and more; it's no different than a faucet water filter. A filter makes it less harsh on your hair and skin; it helps prevent dry skin and dull hair.
8. Sprite HE7-CM Handheld Shower Head with Filter Settings
Sprite HE7-CM Hand Held Pure 7 Setting Shower Filter, Single Unit, Chrome
Watersense Certified: Rated for 1.75GPM for better water filtration. Available for sale in all States.
Chlorgon filtration system helps to remove free chlorine, dirt and odors from water
Includes replaceable HHC filter cartridge (rated for 3 months or 5,000 gallons - whichever comes first) Filter cartridge tested and certified to NSF/ANSI Standard No. 177
We earn a commission if you click this link and make a purchase at no additional cost to you.
For the best handheld with the filter setting, Sprite HE7-CM rules the day. The unit features Chlorgon media to filter out sediments like bad odor, chlorine, and metals with a lifespan of 5,000 gallons or 6 months.
Why will you love this handheld shower head with a filter?
The Sprite HE-7 with chrome finish is designed to fit most existing showers with half-inch pipe threading. Installation is easy. It includes an extra-long 72-inch double-coil metal hose. The anti-scaling spray tips reduce maintenance and prevent low water pressure. It has 7 spray settings such as massage, coarse, and power mist for water savings.
The first filter comes pre-installed in the Sprite and ready for immediate use. You simply twist off the head above the handle to change the water filter.
Unfortunately, this unit cannot ship to California due to the restrictor law limiting shower heads to two gallons per minute.
Sprite includes a 1-year manufacturer's warranty with proof of purchase.
Overall, the HE7-CM offers optimum water pressure with the best filtration.
9. Nosame Handheld Shower Head Filter with High-Pressure Water
Nosame Shower Head, Filter Filtration High Pressure Water Saving 3 Mode Function Spray Handheld Showerheads for Dry Skin & Hair
ULTRA COMFORTABLE EXPERIENCE : Nosame shower head comes With 3 modes: Rainfall/ Massage/Jetting spray way, each mode brings you and your families the best shower experience; The water is fine dense...
HIGH PRESSURE DESIGN: The revolutionary micro nozzle technology makes the outlet holes smaller and denser, increasing the speed of the water flow, thereby increasing the water pressure. At the same...
FILTRATION SYSTEM: Multi-layer filter protection, to remove excess impurities, and soften hard water, help contributing a healthier and smoother skin, softer and stronger hair.
We earn a commission if you click this link and make a purchase at no additional cost to you.
The Nosame high-pressure nozzle technology with multi-layer filtration is a good value for the price.
Why will you love this handheld shower head with filter filtration?
Its transparent handle is manufactured with eco-friendly ABS material. The high-density filter is easy to clean and removable; it comes in blue or blue transparent. The shower head filter softens hard water and removes excess impurities. It helps pets with healthier hair and the elderly with sensitive and soft skin.
The Nosame nozzles are smaller and denser for increased speed and high-water pressure. The micro nozzle technology helps save water up to 30%. People claim it helped improve low-water pressure problems.
Unlike our other reviews, the Nosame handheld showerhead does not include a hose with a purchase. You are just buying the detachable showerhead with a water filter. The head does come with 3 spray modes, including jetting, massage, or rainfall, for a gentle stream to save money.
Installation is easy. Simply screw the head onto any standard shower hose.
Nosame shower products come with a 30-day money-back guarantee and 12-month warranty.
Rain Shower Head with Handheld
Upgrade your shower without spending a fortune with a rain handheld showerhead. They design a rain shower head to mimic the sensation of falling rain, bring a luxurious way to get clean, and add a stylish flair with a spa-like experience to your bathroom.
10. DreamSpa Ultra-Luxury 9" Rain Shower Head with Handheld Combo
The DreamSpa ultra-luxurious rainfall showerhead features a 9-inch shower combo with a convenient push bottom for maximum flow control and easy handed operation with a single hand.
Why will you love this rain shower head with a handheld combo?
This all-chrome finish combo set is truly unique for both the attached showerhead and detachable handheld. The unit only weighs 1.8 pounds with an oval-square style and chrome finish.
The extra-large 9″ rain shower head has a solid brass ball joint for angle adjustments. Its nozzles are designed with easy cleaning rub-clean jets. The extra-large 4.75″ handheld shower face has three spray setting, including aeration massage, waterfall, or high-power rain. Hold the handheld and switch its flow setting with a single hand with a push of a button; the flow control makes it easy for the elderly.
The DreamSpa is a tool-free installation that connects to any standard shower arm within minutes. It comes with an instant hassle-free return or exchange policy when not 100% satisfied with a limited lifetime warranty.
11. Hansgrohe Croma Adjustable Height Rain Shower Head with Handheld
We earn a commission if you click this link and make a purchase at no additional cost to you.
The Hansgrohe 27169001 Croma adjustable handheld shower head wall mount is perfect for disabled users with its pipe system.
Why will you love this rain shower head with a handheld?
The sleek design comes in chrome or brushed nickel and is made of ceramic and durable ABS plastic materials. Its rain showerhead puts out a constant 2 gallons/minute while the handheld settings include Intense Turbo for high-pressure, Pulsating Massage, and Full. You can adjust the flow of water by turning the handle. Also, the flow restrictor in the head is easy to remove.
The Hansgrohe Croma adjustable handicap shower head holder pivots right and left or easily locks in place.
The silicone nozzle makes it easier to clean. Its QuickClean tech means dirt removal, and limescale is super easy.
Unfortunately, the manufacturer recommends getting a licensed plumber for installation.
Best Handheld Shower Heads for Seniors Summary
The best handheld shower head is one that meets all your needs.
Some favorite buying features include:
Finish
Weight
Types of spray settings
Filtration capabilities
Hose length
Single or dual-head
The best brands will offer better control, easy installation, high-pressure with less water, and a good value for the features.
When shopping for seniors, the unit must bring flexibility and be lightweight enough to hold without straining.
All the handheld showerheads in our list have these functionalities to ensure the elderly at home is comfortable with a safe shower experience while saving money on water bills.