The modern drive-in is a truly nostalgic form of entertainment. The theatre uses an FM radio to transmit the audio for the movie to the folks watching in the car. The best FM radio for the drive-in lets you enjoy movies and relax in the comfort of your car, an experience often overlooked.
People often wonder how the outdoor environment allows anyone here the movie from the car. Like camping, FM transmitters bring some in-tent entertainment, and drive-in movies give the full-on immersive audio with sound effects you would expect from a cinema.
Only the very best FM radio for a drive-in can offer you the full-on immersive audio with sound effects you would enjoy from a cinema. Plus, for camping, a simple portable radio that also keeps you informed on breaking news might be all you need for survival while experiencing outdoors fun.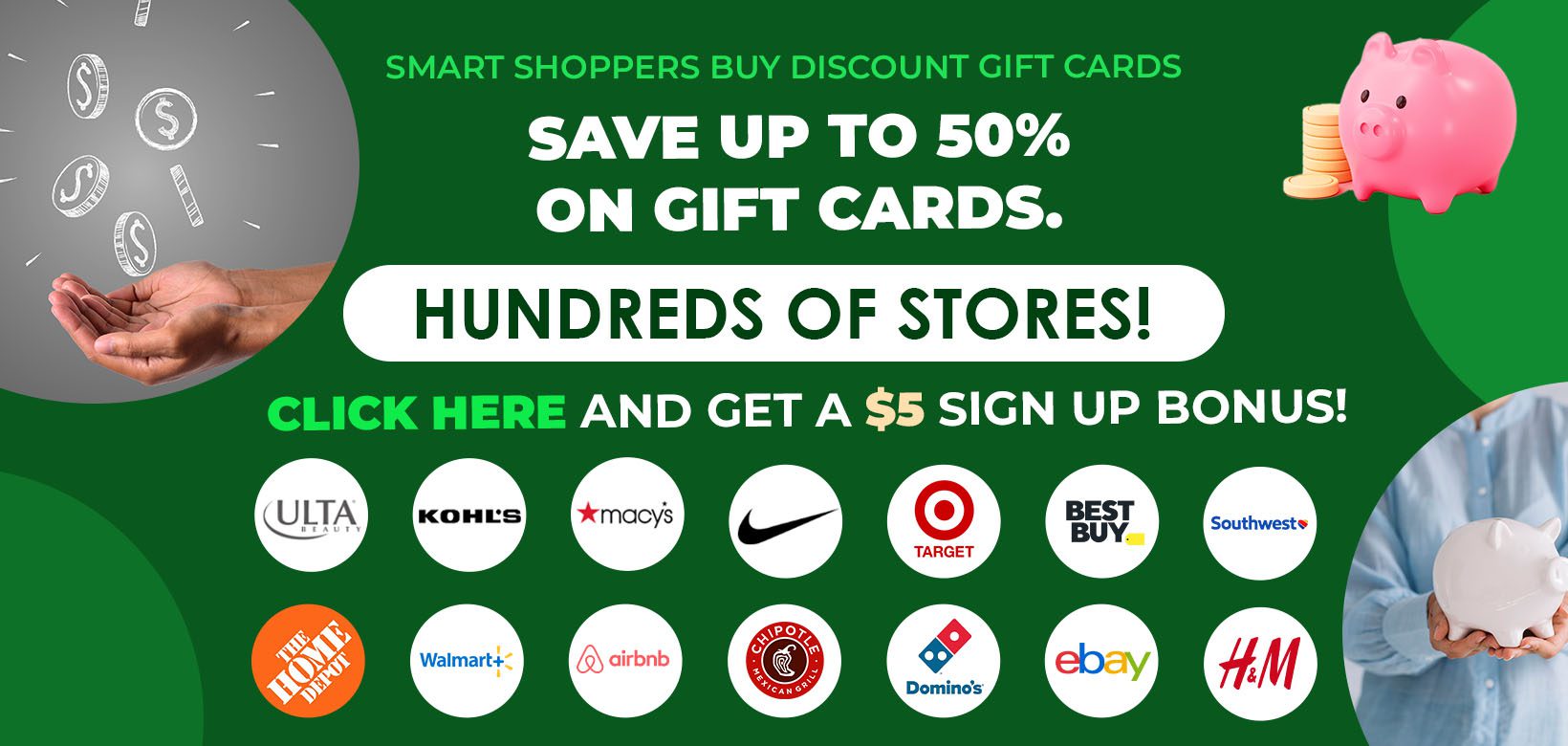 What Is A Drive-In Movie?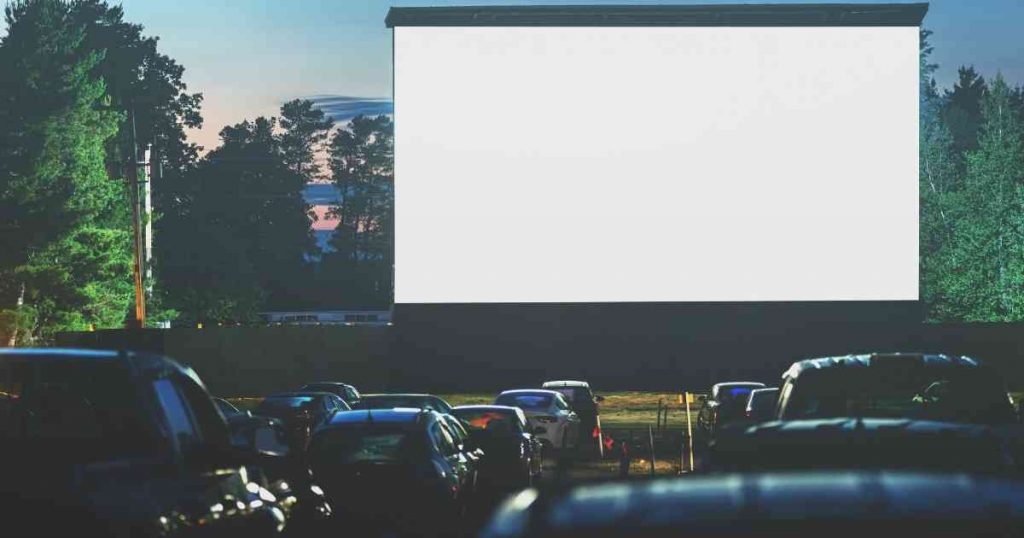 A drive-in movie is a movie that is shown at a drive-in theater. These theaters have a large screen that is placed on the side of a building or in a field, and they have parking spaces where people can park their cars and enjoy the show. The movie is projected onto a large screen at the front of the theater, and you can tune into the sound on your car's radio.
Drive-in theaters were popular in the United States in the 1950s and 1960s, but they are now rare because there are not many left. People usually go to a drive-in movie to watch a new release that is not playing in regular theaters. They can also watch old movies or cartoons.
These theaters usually charge less money for tickets than regular cinemas, and they sometimes have food and drink for sale.
Some people think that drive-in theaters are a thing of the past, but there are a few that are still open in the United States. They are not as popular as they used to be, but they are still a fun way to watch a movie with friends or family.
Do You Need a Radio For a Drive-In Movie?
Due to the COVID-19 pandemic, there has been a need for drive-in movies. A social distancing cinema that lets you enjoy your favorite movies while keeping safe. You will need some FM radio in the drive-in movie theater, whether it is your car or portable.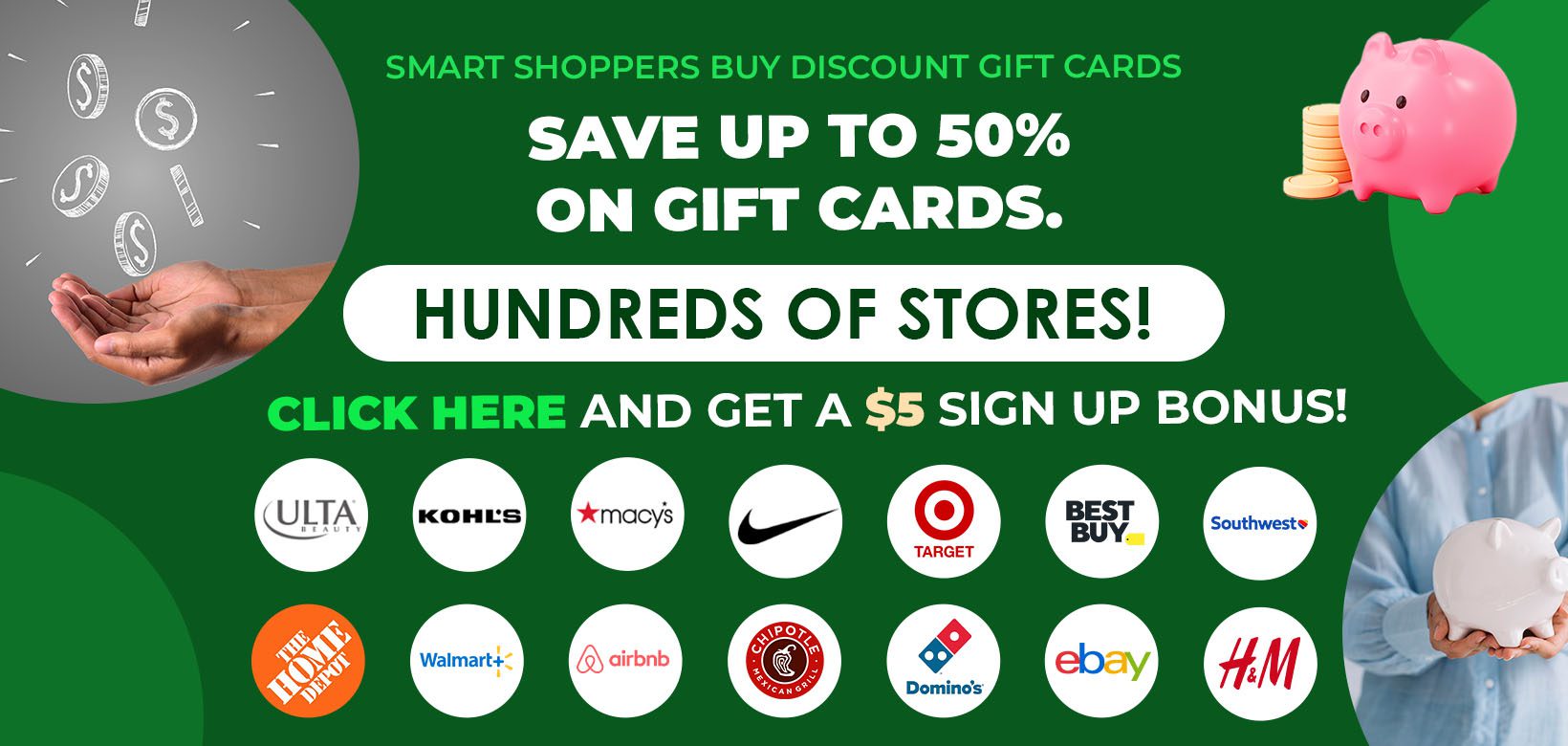 It could check all the essential boxes concerning drive-in movies audio needs. For starters, it saves your car battery, and you don't have to deal with figuring out how to turn-off headlights in the drive-in parking lot and keep the FM radio on. But can you keep your car FM radio on at the drive-in with the car off?
How to keep your radio on indefinitely at the drive-in?
Light will ruin the movie experience for everyone; the same reason indoor theaters are dark, very dark. Still, many car models must be running for the radio to stay on, and dimming your headlights before entering the car lot is mandatory. If you are arriving late, turn your lights completely off once you have found a parking spot.
If you leave early, leave immediately once your car is on, so your lights don't ruin everyone else's experience. It's not safe to try leaving the outdoor theatre with your lights off because there could be people or kids running around, and your lights will hopefully prevent any accidents.
How do you keep your FM radio on at a drive-in? You cannot keep your car running because the engine sound will be distracting, and no one wants to breathe your car exhaust over four hours and a double-feature. The ACC position will only last for 15 to 20 minutes and will keep cutting off.
Bring the best battery-powered FM radio for drive-in movies.
Does Leaving the Radio on Drain the Car Battery?
Leaving the radio on while the engine is off could drain the car battery. The radio doesn't use much power. Other car components drain more power, such as fans, heaters, lights, among others. Yes, sitting in the car for 2 hours listening to the stereo will drain your car battery.
The amount of battery power for your radio will also depend on the audio equipment you have in your car. Powerful speakers or a power-hungry subwoofer may drain the battery much faster than using a regular car radio. Plus, a radio with a large display screen fiddling with the controls will drain the battery more quickly.
A portable FM radio sits as the best option.
Let's find out the best FM radios for drive-in movies, camping, or survival for outdoor activities.
Top 11 FM Radios for Drive-In Movies
Here is a list of the best FM radios for drive-in movies.
Best Handheld Radio
The best handheld radio will safely fit in your hand or pocket for easy portability.
1. PowerBear Handheld Radio
We earn a commission if you click this link and make a purchase at no additional cost to you.
PowerBear Portable Radio highlights:
Cheap
Basic
Battery operated
Compact/small
3 colors (Black, red, silver)
The next time you plan for a drive-in movie, you want to consider this portable radio. You can also use it for plenty of outdoor activities such as fishing, hiking, barbequing, and camping. Add it to your survival kit as it can catch signals from afar.
Besides helping tune this basic radio, you can switch from FM/AM mode and accessing all kinds of stations regardless of where you are in the country. Its long-range antenna complements the mode shuffle. The telescopic antenna catches even the faintest of signals from wherever you happen to be camping.
As campers know, most grounds are in rural areas and not near metropolitan areas with lots of radio antennas and signals.
It is designed with a built-in headphone port, where you attach headphones and stream the audio output to your ears and canceling any noise in the drive-in theater. The built-in speaker delivers subtle sounds for the best drive-in movie experience. It is powered by 2AA batteries giving you a run time of 800+ hours. Two fresh batteries should last a summer.
Pros
Let's you stream clear movie audio straight in your car
Strong antenna for weak long-range signals
Compact enough to fit in your palm
Light enough to carry around with ease; weighs only 3.4 ounces
Broadcast news seamlessly in time of emergencies
Cons
Yields lower sound output
No deep base for audiophiles
May perform poorly in harsh weather
Not waterproof
Best Portable Radio CD player
The best portable radio CD player will also allow you to play your nostalgic CD collection.
2. GPX Portable Radio and CD Player
We earn a commission if you click this link and make a purchase at no additional cost to you.
GPX BCA209B AM/FM Portable Boombox highlights:
Portable; weighs only 3.3 pounds
AC adapter/charger
Powerful in-built speaker
Powered by 6 C batteries
The GPX BCA209B Portable is among the best drive-in movies FM radios with a modern look. It brings the old days of the classic portable boombox when everyone owned and enjoyed music from CDs.
You can enjoy AM/FM radio, CD, and cassette player with powerful built-in speakers when camping. The compact design of the portable radio makes it easy for anyone to use and enjoy "Programmable Tracks" and "Repeat One or All Play." You can even record the radio or CD to cassette. You can be romantic and make your loved one a mixed tape.
Use the DC batteries at the drive-in cinema, but you can plug it in using the AC power cable at home. The telescoping antenna helps get the best reception.
Pros
Affordable
Portable
Powered through AC adapter or batteries
High-quality FM radio
Easy software
Auxiliary port for earphones
Cons
FM Radio with Best Reception
An FM radio with an extra-long antenna will help provide the best reception.
3. Jazmm AM FM Portable Radio for Camping
AM FM Portable Radio Battery Operated Radio by 4X D Cell Batteries Or AC Power Transistor Radio with and Big Speaker, Standard Earphone Jack, High/Low Tone Mode, Large Knob
【CLASSICAL FM/AM ANALOGUE TUNER】 Frequency range: 87-108MHz FM, 520-1730kHz AM. Strong reception with this AM FM radio(such as NPR, classical music, baseball game, news station...). Long antenna...
【TWO DIFFERENT TONE MODES】 High/Low two tone modes setting by the transistor radio will gives you different sounds experience. Party time, camping, outdoor and noisy place with the portable radio...
【TWO TYPES OF POWER SOURCE】 AC-110V-50Hz power of the AM FM radio include the power cord, widely installed in room, kitchen and living room. 4x DC-1.5V batteries for emergency, camping, gardening...
We earn a commission if you click this link and make a purchase at no additional cost to you.
AM/FM Portable Radio highlights:
Strong reception
Lightweight; weighs only 1.67 pounds
4-D batteries for extended battery life
Large speaker
The Jimeng AM/FM Portable Radio is a high quality, classic all-around portable radio with strong reception. A long antenna lets you access a better-quality reception for the drive-in movie audio experience for weak audio transmitters.
The transistor radio is an excellent asset for your camping and other outdoor activities by offering a great choice of high and tone modes. Amazingly, you can accentuate louder noises for its size, making it a perfect audio gadget for parties and outdoor events. The low tonality works very well for personalized leisure activates or background sounds.
The large display and tuning make it easy to pick an accurate broadcast.
You don't have to worry about the battery life; it's a simple radio with no digital features, promoting battery life. All you need is 4-D batteries, or plug an AC power cord from the side. It makes a great audio output setting on top of your dashboard as you enjoy the drive-in movie.
The Jimeng AM/FM Portable Radio delivers a substantial experience – it looks and sounds excellent for the cost.
Pros
A classic look
Great all round transistor radio
High and low tones work well
Good clarity of sound
Large knob for easy tuning
Good battery life—also AC power cords
24/7 customer service
Cons
You may miss some audio quality compared to high-end multi-speaker radios
Slightly more expensive compared to similar portable radios reviewed
Best AM FM Bluetooth Radio
The best Bluetooth radio will allow you to stream your radio app through the speakers.
4. SINGING WOOD FM Portable Radio for Drive-In
Your drive-in movie experience will never be the same again with this beautifully designed multi-band radio. It is lightweight and portable, giving music and radio lovers a continued attachment to the passion.
The FM radio features include a CD/CD-R/RW, connect to your smartphone, PC, and other Bluetooth enabled devices. It also has a built-in USB port interface that allows connectivity with a series of audio devices.
You will be fascinated by the speakers' LED lights that flow with the music's audio rhythm for parties; kids will love the rhythmic lights. The programmable memory feature lets you store radio stations, previous tracks, next tracks, and more.
The SINGING WOOD portable FM radio also has a headphone jack, which you can connect with noise-canceling headphones if the drive-in movie is too noisy with loud cars, concession stand, or kids running around. The 1.5W built-in dual speakers give clear and powerful audio.
You can enjoy FM radio or music for hours, powered either by the 5-foot AC charger 120V/60Hz or 6 type C batteries. This makes it the best multi-band radio for drive-in movies experience.
Pros
Excellent sound quality
Compact and cool looking
Lightweight; weighs 3 pounds
Portable with foldable handle
Inexpensive
One year standard warranty in the US
Cons
Bass is non-existent
It is not that strong
Portable Bluetooth Speaker with FM Radio
A portable Bluetooth speaker with bass is ideal for streaming music via a radio app.
5. Sony Mega Bass Portable Radio for Drive-In
Sony Portable Bluetooth Digital Turner AM/FM CD Player Mega Bass Reflex Stereo Sound System
CD playback - Enjoy your favorite CDs or personally recorded CD-R and CD-RW discs, including those with MP3 files
Bluetooth audio streaming - Enjoy convenient Bluetooth connectivity with compatible devices and stream audio without wires
AM/FM Tuner - A built-in digital FM/AM Stereo Tuner with 30 station preset memory (20 FM, 10 AM) lets you choose from a wide variety of radio, talk and music programming
We earn a commission if you click this link and make a purchase at no additional cost to you.
The FM radio is compact, lightweight, and designed with both Bluetooth connectivity and NFC connectivity. It a high-quality CD player you can carry around and stream music, podcasts, audiobooks, and more.
The Sony Mega Bass Reflex stereo is a fantastic option for a drive-in movie theater with an integrated AM/FM tuner with over 30 station presets in the memory. Its USB port lets you play and record for your camping trip and other outdoor activities.
The built-in speakers deliver a Mega Bass boost with the bass-reflex housing that enhances low-frequency notes. Its mid and high-frequency notes ensure this best portable Bluetooth speaker with FM radio is clear.
You will enjoy 26 hours of wireless playtime with this portable boombox. Its battery life makes it one of the best portable radios for camping.
Pros
Good battery life
Compact-easy to carry around
USB port and record features
Powerful bass and large speakers
Bluetooth and NFC connectivity
CD player- best for MP3 player files
Cons
No remote control
No rechargeable battery
Not too efficient in large rooms
On the expensive side
Best Outdoor Radio
The best outdoor radio for camping will be designed with a waterproof outer shell.
6. ROCAM Portable Radio for Camping
Weather Radio, 5000mAh Emergency Solar Hand Crank Portable Radio AM/FM/SW/NOAA Weather Radio with Cell Phone Charger, 3W LED Flashlight, Reading Lamp and SOS Alert for Storm, Camping & Survival
AM/FM/Shortwave Radio & NOAA Weather Alert - This portable radio has a wide range of band reception of AM, FM, Shortwave and NOAA weather stations with the extended telescopic antenna. Shortwave Radio...
5 Power Sources & Rechargeable Battery - This weather radio supports 5 way to keep device powered. It comes with the upgraded rechargeable battery to charge your cell phone, tablets or other devices....
2 Bright Light Sources & Compass - Light is important when you are in the dark, this crank radio comes with 3W flashlight and a 6 LED reading lamp, which are brighter than other radios in the market,...
We earn a commission if you click this link and make a purchase at no additional cost to you.
ROCAM emergency portable radio highlights:
Crank
Light
Charge mobile devices
Solar
Built-in compass- SOS alarm and beacon
Water-resistant shell
Power bank for smartphones
It's the best outdoor radio for drive-in movies and other related activities. The ROCAM emergency portable radio comes with shortwave FM and AM radio. The radio is fitted with a compass, making it an excellent asset for survival.
The ROCAM comes with the NOAA weather alert channels in case of emergencies to keep informed. Plus, a 3-watt flashlight and a 2000 mAh power bank charger for your smartphone.
The next time you plan a camping trip or find yourself stuck in an emergency, the ROCAM outdoor radio makes sure you have enough power and information until you figure out the next steps.
Aside from all emergency radio basics such as the SOS button and solar charge, the best outdoor radio comes in the handy reading lamp, easy turning crank, and a built-in compass.
The ROCAM delivers an excellent combination of convenience and functionality; it has it all. Its water-resistant shell protects your device from rainfall and light splashes. Just remember this device isn't waterproof.
The ROCAM solar panel is a little slow, so you may prefer to use batteries where applicable.
Pros
Flashlight and reading light
Water-resistant design
Solar panel and hand crank for power
AM, FM, and shortwave radio
Compass and SOS beacon
Cons
Limited waterproofing
The solar panel needs a boost
Best Small Radio
The best small radio is compact enough while still offering the best reception.
7. Vondior FM AM BatteryOperated Portable Pocket Radio with Headphone Jack
We earn a commission if you click this link and make a purchase at no additional cost to you.
If you care about portability, then you should consider the Vondior portable pocket radio. It's minuscule and meant to be stashed in your pocket, weighing only 3.2 ounces.
It is a simple and frills-free radio that lets you take a break from the technology around. You can simply unwind in the drive-in movie theater or just turn your favorite music station while camping with zero distractions and the annoying touchscreen with endless options.
The battery power is long-lasting. All you need is a pair of AA batteries to keep the radio running. The small radio offers a dual-coverage option that allows you to tune both FM and AM channels.
Better yet, the Vondior has incredible sound quality plus a non-compromising large speaker.
The small radio is simple to operate and would make a perfect gift for your parents or grandparents.
It's classy and simple, yet worth the money.
Pros
Slim, lightweight design
Truly compact (pocket size)
Both FM/AM coverage
Long-lasting batteries
Multi-color – black or silver
Cons
FM coverage is skimpy
Sound won't be as loud or powerful as alternative outdoor speakers
Best Battery Operated Radio
The best battery operated radio will be lightweight and good FM reception.
8. Panasonic RF-2400 FM Drive-In Theatre Radio
Panasonic Portable AM / FM Radio, Battery Operated Analog Radio, AC Powered, Silver (RF-2400D)
SIMPLE, EASY-TO-USE FM/AM RADIO WITH HIGH QUALITY SOUND: Portable handheld radio with digital tuner has a simple, easy-to-use interface, with antennas that pick up both AM and FM signals
EASY-TO-SEE DESIGN: Large dial with fluorescent pointer allows for easy viewing, even in the dark
SMOOTH TUNING: Digital tuner with AFC (Auto Frequency Control) enables easy and stable tuning
We earn a commission if you click this link and make a purchase at no additional cost to you.
The Panasonic RF-2400 is probably the best battery operated FM radio with impressive performance and reliability. You will love the aesthetic design-retro style that brings back the 80s.
The FM radio with 4 AA batteries is rich in features. It incorporates a bunch of features not standard on other portable radios for the price range. You can easily carry this radio with a handle that folds in the back and creates a ready-made stand. It weighs only one pound.
The Panasonic RF-2400 has a light that glows in the dark. It illuminates the control dials, thus making it easy to tune the radio even in the night.
Panasonic RF-2400 telescopic antenna extends up to 24 inches and helps the radio with FM reception strength. The on/off dials double up as a band selector when you move it on either direction. The tuning wheel is large, sensitive, and precise, resulting in fine-tuning when searching for a specific radio station.
Its performance is impressive with a 4-inch speaker that delivers excellent audio performance either during a drive-in movie theater or other outdoor activities. You can use both AC and battery-powered options, which help increase the radio's overall versatility. However, you will have to work around the absence of an external auxiliary port, limiting the radio's usage as a speaker for other portable medial players.
Pros
Fantastic AM & FM reception
Great sound quality
Easy to use
Cons
Waterproof Portable Radio
A waterproof portable radio for camping is perfect rainy nights or boating on a lake while fishing.
9. AUDIIOO IPX7 Waterproof Portable Radio
We earn a commission if you click this link and make a purchase at no additional cost to you.
The AUDIIOO portable radio brings a new audio experience to your drive-in movie. It's a square speaker measuring just short of 5-inches in width and height and less than 2-inches thick. You can pair with any Bluetooth enabled device, or even use the integrated mic that makes it a hands-free wireless phone call.
When it comes to design, you can select blue, orange, or black. The speakers' side is colored silicone protecting it from shocks and accidental drops. The IPX7 waterproof speaker can withstand an immersion time of 30 minutes and up to 1.5 meters of water.
The AUDIIOO waterproof speaker volume buttons are located on its side panel for convenience and ease of use. Its waterproof shell makes it one of the best survival radios while camping or during a catastrophe. Use the integrated snap hook integrated to clasp it on and off your backpack, luggage, tent, recliner to listen to podcasts, or any place you choose.
The FM Bluetooth speaker makes an excellent drive-in movie asset because of its built-in 5W subwoofer that offers HiFi sound. The 3D surround sound and DSP noise-canceling tech make sure you enjoy the crisp drive-in movie theater radio station audio qualities.
It's Bluetooth wireless range is over 33 feet from the transmitting device.
You don't have to worry about power. The battery life has over 8 hours of playtime and will fully recharge within 3 hours.
Although the limited number of functional buttons makes switching between channels hard work, the waterproof portable radio is excellent for both indoors and outdoors.
Pros
Sleek and compact design
Lightweight and weighs only 11.2 ounces
Comprehensive features
Excellent sound quality for size
Snap hook handle design for effortless and secure attachment
12-month manufacturer warranty and 24-hour customer service
Cons
Limited functional buttons make it more challenging to use
Best Portable Radio for Camping
The best portable radio for camping will be designed with a hand crank when there is not sun or power nearby.
10. FosPower Emergency Solar Hand Crank Portable Radio
We earn a commission if you click this link and make a purchase at no additional cost to you.
FosPower radio for camping highlights:
Hand crank power
LED flashlight
The FosPower Emergency Solar Hand Crank Portable Radio makes an excellent drive-in movie accessory. A 2000mAh battery capacity is more than enough to charge your smartphone or tablets when camping or any outdoor experience. In case of an emergency, the hand crank power and its built-in USB port should charge your mobile phone for emergency calls.
As with many of the best portable radios for camping, it's made for durability. The FosPower features a rugged outer cover that can resist some of the most challenging storms as you connect to AM, FM, and NOAA weather stations for weather conditions.
You can power the survival radio through three methods:
Hand crank power supply
AAA batteries
Built-in solar panel
A solar panel won't help power the radio for a drive-in movie, but the hand crank and AAA batteries are great alternatives.
It includes two light sources and features an LED flashlight and reading light for camping. In case of a camping snag, the SOS alarm is quite loud and will attract anyone nearby for help.
The radio is quite efficient, and while it might not be the best to use solar power and the panel for charging the device during the day. It is the top emergency radio that can be used around the home and in drive-in movie theaters.
Pros
Three charging methods
Two lights sources
Superb 2000mAh battery capacity
Loud alarm
Cons
Charging is slower using the solar panel
Best Survival Radio
The best survival radio will include accessories like a hand crank, solar panel, UBS port, and weather station.
11. RunningSnail Emergency Hand Crank Radio
We earn a commission if you click this link and make a purchase at no additional cost to you.
RunningSnail survival radio highlights:
Inexpensive
Charge wireless devices
Solar panel
AM/FM
Hand crank-powered radio
The RunningSnail is our best survival radio for its best all-around options. The handheld FM radio's hand crack power is significant, though it does take a little work.
Its compact and small size makes it convenient to carry around. You can use it in the drive-in movie theatre as it receives both AM and FM broadcast, plus NOAA weather updates for outdoor activities and emergencies. The hand crank powered radio comes in three colors: red, yellow, and blue.
Users have noted how sensitive it is to tune, but it handily lights up when you have found the best signal. When fully charged, RunningSnail survival radio is an excellent substitute for a power bank, although less effective during hand crack charges.
You can recharge the survival radio's internal battery in three ways:
Micro USB port for charging
Solar panel charging
Manual hand crank power source
The hand crack charge is powerful enough to offer enough juice to keep the built-in flashlight running all night long. We think the survival radio is a good value for the money.
Pros
Compact small size
Charged with hand crack, solar panel, and plugin
3-LED flashlight
Smartphone charger
Water resistance
AM/FM/NOAA options
Cons
The machine has a limited shelf life
The hand crank is a little awkward to use
FAQs
How to Improve FM Radio Reception?
In the drive-in movie theater or when camping, you will need the best FM radio reception. You can improve the FM radio reception by removing any obstacle nearby to make the antenna close to a line of sight view of the radio station transmitter. For example, keep the radio up near the window and not on the floor surrounded by metal.
Also, check and replace the antenna connections to make sure the antenna and radio connections are secure.
Try the following to improve your FM radio reception:
Run a frequency scan
Switch from stereo to mono
Move the antenna around
Use a signal amplifier
In some cases, you can use a distribution amplifier or use a separate antenna for each radio. For older models, try getting a new antenna or consider a cable FM service instead.
How to Get Better Radio Reception in a Building?
FM signals are expected to be weaker when the receiver is located in a building. The walls and other obstacles tend to reduce the signal's strength, making it harder to pick up a clear channel. However, you can get better radio reception in the building by relocating the radio in an open space or near a window for the best reception. If that fails, buy an indoor FM antenna and attach it according to the instructions.
Switching the FM radio to mono sometimes works; it is easier for the receiver to pick up a mono signal than in stereo.
Attach a booster to your antenna that amplifies sound. I use an outdoor antenna on my roof for the best reception. The antenna should point to the broadcast transmitter to increase the signal.
Finally, consider buying an FM radio with a digital tuner instead of a dial. A digital tuner is much better in sensitivity and precise tuning than dialing.
Can I listen to the radio on my phone without the Internet?
Yes, you can get a better FM radio on your phone. For example, the Google Play Music App for Android lets you enjoy online radio without internet connection and offline caching. All you need to do is pin the radio station, and you can listen to it offline—a handy option to have when you are untethered from the Internet.
What are the benefits of a drive-in movie theater?
There are several benefits to drive-in theaters compared to traditional movie theaters.
First, they are much cheaper. Admission and concession prices are often lower.
Second, they offer a more relaxed environment. There is no need to worry about disturbing others with your laughter or crying.
Third, they offer a unique experience that cannot be found at traditional theaters.
Is a Drive-In Movie Good for Families? 
Drive-in movies offer a great alternative for families who do not want to go to the movie theater. If you have a large family, a trip to the movies can be upwards of $100, so going to a drive-in movie is likely to save you money, but that's not the only benefit.
Drive-in movies offer flexibility that a movie theater does not. If you have kids who love to talk, they are less likely to disturb others at a drive-in movie.
If you want to enjoy a movie, but have a toddler, a drive-in is a great way for the whole family to have some fun. Toddlers like to be active, but you can set up a blanket and allow them to have some toys to play with while you enjoy the movie. Drive-ins are a wonderful idea for the whole family.
Is a Drive-In Movie a Good Date Idea? 
For decades, going to the movie theater has been considered an iconic date idea. But a lot of times it lacks the "get to know you" time that is really important on a date.
Trips to a standard movie theater put you in a dark room where you can't really talk or see each other the whole time. Drive-in movies, however, help rectify that and actually make a movie a great date. It would even be a great, and creative, idea as a first date.
Drive-in movies tend to be much more laid back than traditional movie theaters. You can enjoy the movie inside or outside of the car. If the weather is great and you can bring a picnic, then you have even won some romantic points.
Going to a drive-in is one of the best dates you will go on. The movie is there for any of those awkward silences that typically come with meeting people for the first or second time. But the more relaxed setting of a drive-in movie will allow you the freedom to chat too.
Whether it's your first day or eighty-first date, you will not regret going to a drive-in movie.
What should I bring to a drive-in movie?
There are a few things you will want to bring with you to a drive-in movie.
First, make sure you have plenty of snacks and drinks. The prices at drive-in theaters are often much lower than at traditional theaters, but that doesn't mean you should overindulge.
Make sure you have a blanket or some other form of seating. Most drive-in theaters do not provide seats, so you will need to bring your own.
Lastly, make sure you have a way to keep yourself entertained. Many drive-in theaters play nostalgic cartoons and movies before the main feature.
Can I Bring Outside Food to a Drive-In Movie? 
At most drive-in theaters, you may bring your own food or drink into the screening area. However, it is illegal to sell food or drink inside the premises in most places.
Typically, there will be food at a drive-in for purchase as well, so if you choose not to bring food but want a snack, you'll be covered.
Also, note that it is illegal to have an open container of alcohol in the car in most places, so if you plan on bringing any alcoholic beverage, please do so with some caution!
Can I Watch a Drive-In Movie Inside or Outside The Car? 
While the rules may vary from theater to theater, typically you can bring chairs and blankets to enjoy the movie outside of your car.
Remember, it is always a good idea to be considerate of other viewers. Be sure your chairs and blankets still give those around you the ability to see the movie.
Also, while you can sit outside of your car in most cases, be sure you are not running around and distracting others who also paid money to see the movie as well.
It's a good idea to always check the rules and regulations at any facility you attend.
What should I avoid doing at a drive-in movie?
There are a few things you will want to avoid doing at a drive-in movie. First, do not bring any loud or noisy items. This includes radios, speakers, and pets.
You should also avoid leaving your car, as it can be disruptive to others.
Lastly, do not litter. Make sure you take all of your trash with you when you leave.
What are the rules of a drive-in movie theater?
Each drive-in theater will have its own set of rules, but there are some general behaviors to follow.
Make sure you turn off your headlights. This will help keep the screen clear.
Stay in your car to maintain the relaxed atmosphere of the theater.
Do not litter. Remove all of your trash with you when you leave.
Lastly, respect others. This includes keeping your noise level down and not leaving your car.
Can I get FM radio on my iPhone without the Internet?
You can listen to FM radio on an iPhone with a radio app. For the radio app to work, like TuneIn, you will need a decent data connection.
You cannot rely on your iPhone for FM radio during emergencies when you have no data connection.
Is there a Drive-In Movie radio app?
Some theatres let you use an FM radio app for drive-in movies. We would suggest trying the TuneIn Radio app to stream your phone's sound. If so, you can broadcast the sound from your speakerphone, earphones, or a Bluetooth speaker.
Most drive-in movie fans prefer the old-schooled FM radio with the best reception because it's portable, cheap, and can alternatively be used for camping and outdoor entertainment.
How Can I Find A Pop-Up Drive-In Near Me? 
There are some cities and towns that have established drive-ins. However, there are times when people or places may offer a pop-up drive-in experience. Some of these events you may hear by word-of-mouth. But you can also search for events on social media sites and see what may be happening near you.
If you want to go to an actual drive-in movie theater, then check the local listings for your city or town. You can call them directly and ask if they have any available dates.
Also, look online at their website and see if anything is listed. Surprisingly, there are many abandoned drive-in movie theaters and it's best to make sure they're not permanently closed.
How Much Does it Cost to Rent a Radio? 
Renting a radio can cost between $30-$45 and depends on the model. Some places charge more than others, but generally speaking, if you find someone who rents radios out by the hour or day, it should not be too expensive.
There are many companies that rent radios by the hour. They usually require a deposit that's refundable when you return the equipment. Also, it's important to know that these companies do not offer warranties on the equipment, so make sure you ask about the warranty first.
12 Drive-In Movie Ideas
Here are 12 drive-in movie ideas the plan ahead of your visit to the outdoor theater:
1. Consider a weeknight
A weeknight lets you avoid large crowds and parking difficulties. Friday and Saturday night are the busiest nights at any drive-in theater. Try your best to stay up that late on a weeknight, and you will not have to hassle much on parking, concession stand, and noisy crowds. I like trying to go on Thursdays because I only have to make it through one day of work before the weekend.
2. Find a double feature
Unless you always fall asleep before the second movie, a double feature is the best value for your money. With a family, look for double features with two family-friendly movies. Sometimes finding two kid-appropriate movies can be difficult, especially on the weekend.
3. Get to the drive-in early
Drive-in movie theaters specifically ask you to try and get there early enough. If you are keen on getting there early, you will be rewarded with the right parking spot. Thus, arrive at least an hour before the movie starts. On weekdays, you may not be required to arrive that early, but expect the drive-in to be packed in summer.
Some drive-ins require you to buy a ticket online and restrict the capacity, especially during COVID. You must allow a full space between cars. Getting to the drive-in early will help you find the best spot for the big screen and save gas by avoiding a long line.
4. Park closer to the exit
Try to snag a great spot close to the exit, so you avoid the slow-moving caravan after the double feature. It will take you a while to leave the parking lot after the movie if you park on the far end.
5. Bring FM radio with the best reception and extra batteries
Bring a radio with a good reception in case the drive-in movie radio transmitter is weak. You can try using your car radio but may mean keeping the car running. An alternative is to buy a portable radio for camping with a hand crank to generate additional power.
Bring extra batteries in case the old batteries don't last a double feature. Personally, I use rechargeable batteries for all my home electronics, including toys, cordless phones, electronic candles, tv remote controls, and portable radios. I've owned several rechargeable battery brands, and they've all performed about the same for me. I recommend the AmazonBasics rechargeable batteries because they are cheap and highly rated.
We earn a commission if you click this link and make a purchase at no additional cost to you.
6. Wear comfortable clothes
Nobody will judge you for wearing comfortable clothes while watching a movie in your car. You can theme dress depending on the movie or break out your pajamas for that extra comfy drive-in experience.
By 2 am, it will be easy to move the kids directly from the van to their beds when they're already in pajamas.
7. Pack lawn chairs
If you want to stretch your legs outside the car on a beautiful night, you can park the van backward, open the hatch, and then lay flat. Make a pile of pillows and blankets for the kids. You can place portable lawn chairs in front and enjoy the movie. Camp chairs are useful as they make sure you get a good view of the big screen.
8. Pack warm
You will be sitting open in the dark for a while, especially if you picked a double feature. Thus you will need to keep warm on those chilly nights. Take some blankets and jackets with you to keep everyone warm.
9. Pack transportable food
You can bring in your own fun food such as your popcorn, sodas, candy, or even bring a pizza for the family. Let the outdoor drive-in movie theatre incorporate a picnic experience.
Once arrive at the outdoor theatre, don't plan to leave for treats unless it's the concession stand for snacks. Most drive-in theatres don't allow re-entry.
10. Pack bug spray
You will be outside after dark for a few hours, so be prepared in case of mosquitoes. Some drive-in theatres don't allow people to sit outside their vehicles, but you may roll down the windows at some point. Bug spray will prevent you from feeling like you are in the amazon watching a movie as insects feast in you.
11. Bring cash
Some drive-ins do not accept credit cards as it costs extra for them and slows down the line. Bring cash.
12. Jumper cables
Bring jumper cable in case you decide to use your car radio and battery during the movie. In case the battery dies in the middle of the night, you will need jumper cables to start the car and get home. Many auto repair shops will check your car battery's condition when you stop by for free air for your tires or wheel alignment.
An even better decision is to always keep a car jump starter in your vehicle at all times. We recommend the highly-rated GOOLOO car jump starter with USB quick charge. It's a portable power pack to charge your phone or jump start your car.
No products found.
Drive-In Movie Tips
Here are four drive-in movie tips while at the venue:
Lights off – You will be required to turn off your light inside and outside your vehicle. For the same reason, you should bring a portable FM radio if you cannot keep the radio on and the car lights off. I'd suggest learning and testing a combination of the vehicle lights off while the radio is on. If not, then bring the best outdoor radio you can get your hands on.
Drive slow – Drive slowly to avoid an accident; for family movies, expect kids to be running around the parking lot. Some folks also tend to take alcohol as they chill for the movie, so be careful not to bump cars.
Hit snack bar early – Just like arriving early for the best parking spot, hit the snack bar first. They may run out of your favorite things. In most cases, the lines will get long and tiring, especially if you have kids. Remember, you are trying to watch a movie and not stand in line for 30 minutes waiting for popcorn, burger, and candy.
Best FM Radio for Drive-In Movie Summary
There are several things every portable FM radio shopper should evaluate when buying a radio with good reception and long battery life.
The radios above have been specifically selected to vary in quality and features, but are all ideal for outdoor drive-in movie theaters and other outdoor activities such as camping. Some even have survival features in case of a storm or power blackout after a natural disaster.
Thus, pick the best FM radio for a drive-in movie experience that meets your needs and budget. Some portable radios are better suited with loudspeakers for parties, camping with a long-range transmitter, or a fishing trip with a hand crank to recharge the internal battery and your mobile phone.
There is so much to consider when selecting the best FM portable radio with reception.
Hopefully, the outline above provides everything you need to make an informed decision for your money's best value.