When I travel, I like looking for the best consignment shops near me. Have you ever shopped in one? Most local consignment stores offer a wide-ranging selection of second-hand clothing at a tremendous discount to retail department store prices. It's ideal for a frugal guy like me.
This post will tell you what to do with your stuff after you declutter your house.
How to declutter your house for a consignment shop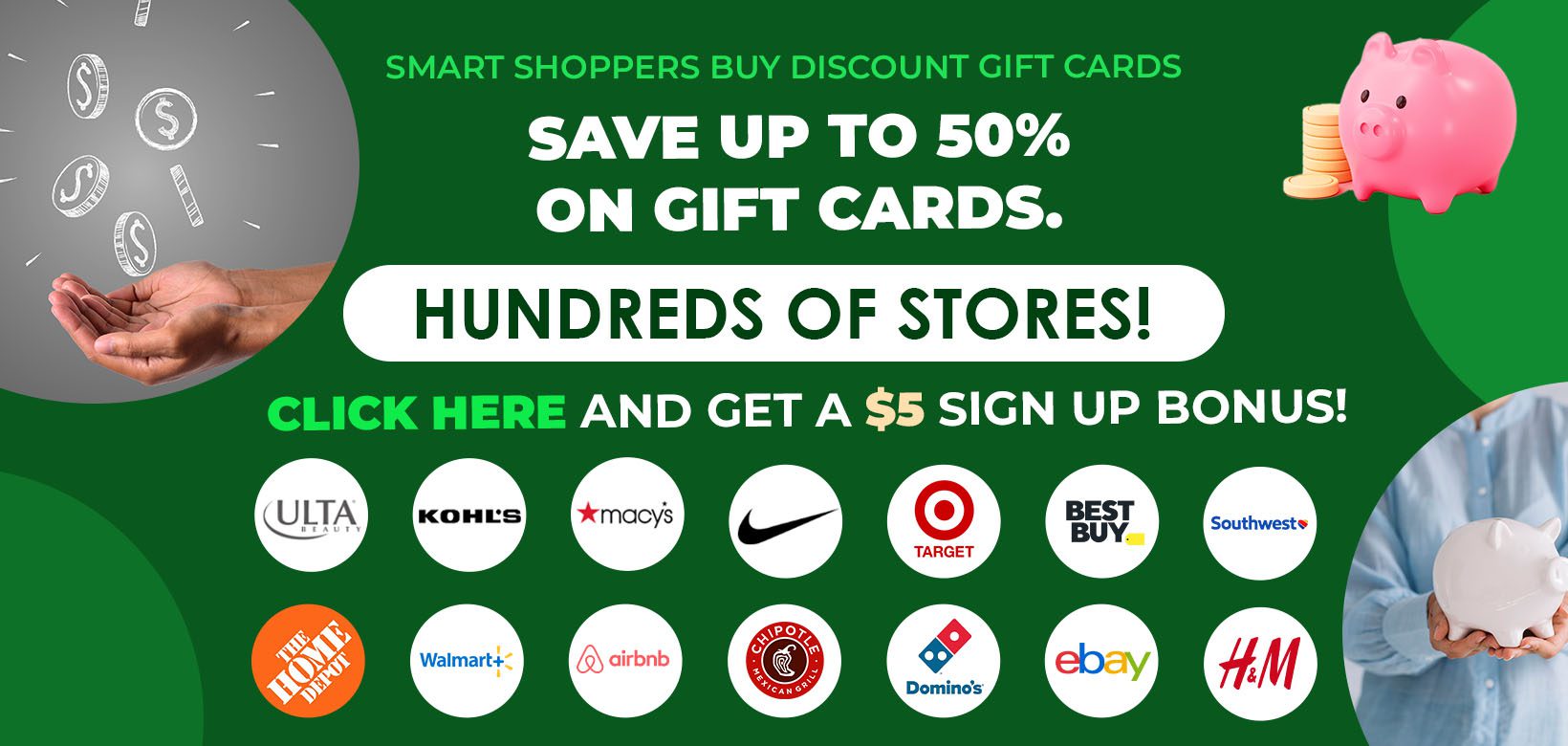 Find the best consignment items that are gently worn and near flawless
Focus on popular brands or collectibles
Consign clothes and goods that are in season. Save out of season items for a few months or until they are back in demand.
You need to bring a driver's license or state-issued ID to sell clothes for cash at a local consignment store.
Owning less makes you more organized, more of a minimalist, and is part of frugal living. It's a win for everyone.
The best consignment shops near me are excellent ways to make money now. You can sell unused things like clothes, furniture, home goods, baby clothes and gear, formal wear, wedding dresses, antique, jewelry, office furniture, and electronics.
How to be zero waste?
The more people that start wearing second-hand consignment means less waste. Per ThredUp, the planet would save almost six billion pounds of carbon emissions if everyone were to buy a used item instead of a new one this year. To put that into perspective, it's equivalent to about 500,000 cars on the road. Even Apple and Starbucks are striving to be zero waste companies since more millennials care about the environment.
There is so much gently used clothing. It's easy to find a zero waste shop like a consignment boutique, resale, or thrift store nearby to start saving the planet.
Is there a difference between a consignment store and a thrift store?
A local consignment store takes merchandise from patrons, then markets and displays the items for sale and then takes a portion of each sale. A thrift store is likely a nonprofit organization, like a local Goodwill store, or an organization supporting a cause.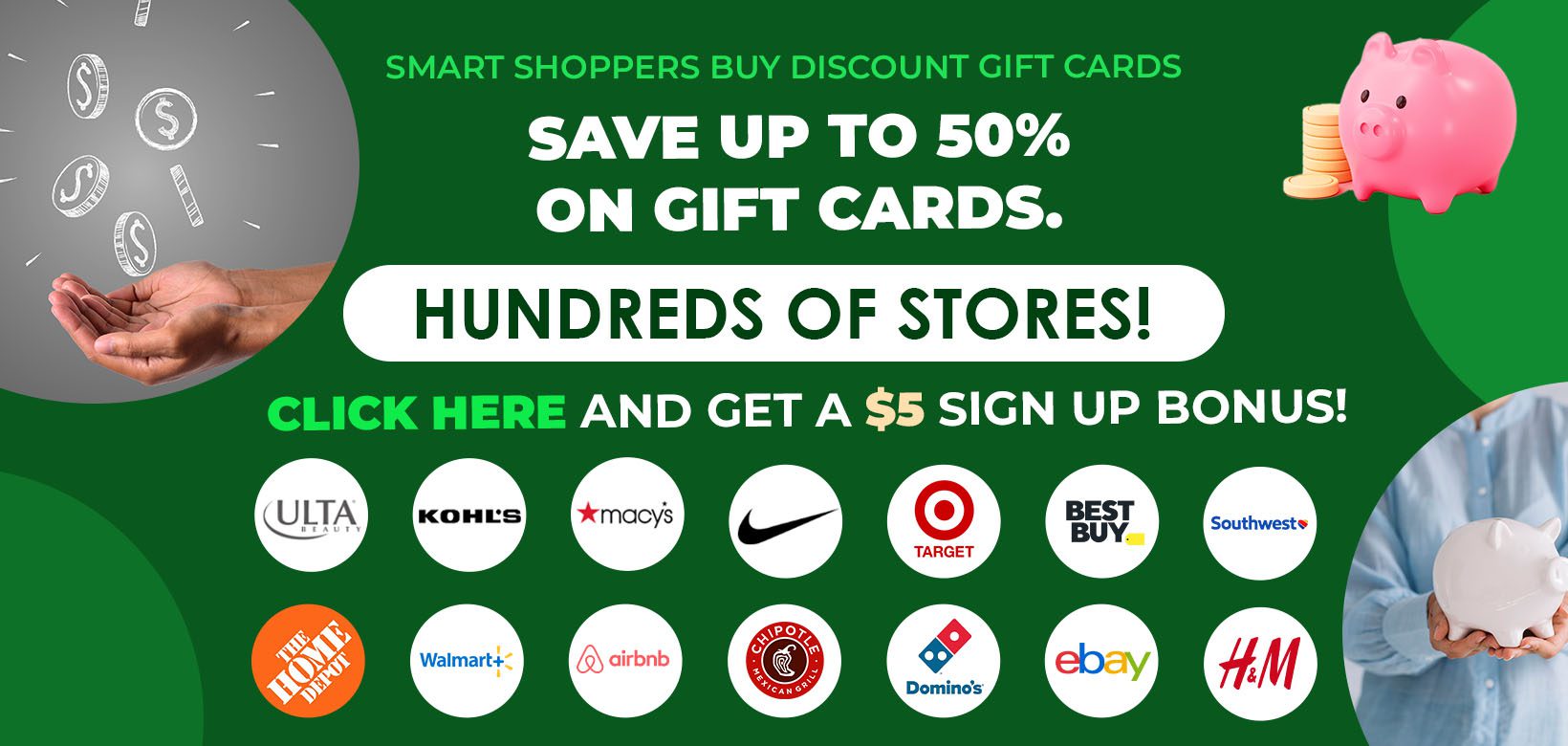 Cheap Online Thrift Stores
It's easier to sell cheap used clothes to a thrift store vs. a consignment store. Nearly all online consignment is high-end and will not to take cheap used clothes or goods. You are not going to get rich selling used merchandise online from your closet, but you can make some extra money from home.
It's better to be a buyer at resale shops than a seller.
Best Things to Buy and Flip
Vintage clothing, handbags, jewelry, and good things to buy and flip. Retro vintage clothing has a scarcity factor…it's basic supply and demand.
Trends tend to go full circle, or sometimes people host retro vintage parties for nostalgia. People want to relive their childhood or young adulthood, so they try to track down cheap vintage online stores or local places nearby.
What is a Fair Consignment Percentage?
The consignment percentage will depend on the shop and the type of item being sold. A typical commission ranges from 25-60% of the final consignment price. If the item does not sell within a certain period of time, the store will either return the goods to the owner or donate it upon your wishes. The consignment percentage split is more favorable to the seller when the item is high-end and sells for a higher price.
Best Consignment Shops Near Me and Thrift Store Buying Tips
Get on the email list for sales and clearance events
Go on the last day of the sale for half-price and clearance items
All sales are final. Know the sizes of all your kids before arriving at the store
Arrive on the first day of the sale and go to your most important rack first
Paying in cash may get you a better price
Wear comfortable clothing and shoes as the lines can be long
Be polite to the employees because they can be extremely helpful
Visit often as inventory changes daily
Ask for a discount if buying multiple items or spending a lot of money
Go to the back racks for clearance deals
Ask to see any new arrivals that haven't made it to the sales floor yet
Furniture Consignment Near Me
You can find local furniture consignment bargains by frequenting often and letting the shop owner know your taste and wanted items.
Most furniture loses up to 60% of its sale price once it leaves the store. It's advised to list your resale furniture at least 50% off its original cost.
If you are a seller, it's sometimes better to look for the best place to sell furniture online. Selling online can generate 3-5 times more revenue by having a worldwide audience vs. only local consignment shops nearby.
Chairish specializes in high-end furniture consignment online with exceptional art, furnishings, and decor. The vast majority is unique vintage, antique, and contemporary items from high-end designer dealers, brands, galleries, and artisans. Chairish will not consign used Ikea furniture and décor or alike.
Steps on how to sell on Chairish for free:
Upload photos, add details and set price
Wait for Chairish to approve items and touch-up any photos for maximum appeal
Respond to any questions and offers from verified bidders
Work with Chairish for shipping details
You will be paid 48 hours after the buyer receives the consigned furniture or home goods
Chairish consignment fees start at 30% and are on a sliding scale based on the number of active listings and membership plans.
Best Chairish consignment home furnishings brands: Ethan Allen, Pottery Barn, Room & Board, Restoration Hardware, Modern Robert Allen, Serena and Lily, Crate and Barrel, and many more.
Download Chairish iOS app here
Everything But The House (EBTH) is similar to hosting a local consignment store online with a bidding process. It's ideal for people who are downsizing, decluttering your house, selling inherited household goods, or paring down a collection.
Founded in 2007, their team has easy-to-use technology for luxury consignment. Their mission is to provide an unparalleled level of service in their industry. For sellers, they primarily operate in the eastern half of the US, including Denver, Los Angeles, and some Texas cities. EBTH charges a 35% consignment fee based on the total sale price.
Every upscale consignment auction runs for seven days online and starts at just $1. All goods are easy to browse and bid at your leisure, with over 1.3 million bids per month from global users.
EBTH is one of the best places to sell furniture online with its "Uncommon Promise" to go above and beyond.
Best Everything But The House vintage furniture consignment styles: Mahogany carved beds and desks, Victorian mirrors, brass door knockers, and many more.
Download Everything But the House iOS app here
Home Consignment Store
AptDeco, founded in 2014, is an alternative to Craigslist for furniture consignment. They're an online furniture resale shop that serves the Northeast United States, including Connecticut, New York, and New Jersey. They consign sofas, tables, chairs, beds, rugs, lighting, storage units, wall art, accent pillows, and mirrors.
Listing your home goods on AptDeco online is free. The selling consignment fee ranges from 19-39% depending on the category, brand, and selling price of each item.
What is the AptDeco minimum selling price?
AptDeco has no minimum price point to list your used furniture and décor.
How does AptDeco shipping and handling work?
The buyer pays the delivery fee. The two parties schedule the handling of the pickup and delivery of the items. Flat rate delivery starts as low as $39 and goes up to $99 plus $2 per additional mile. The delivery service is fully insured and will provide the building owner a certificate of insurance upon request.
How does selling on AptDeco work?
List your used furniture for free
Once submitted, AptDeco will improve your photos and add missing details
Confirm your sale within 24 hours of receiving an offer from a buyer
Schedule a pickup and delivery through the system
Get paid 2-5 business days after the furniture has been delivered
AptDeco offers a money-back guarantee while using their professional delivery team.
If you live in the NYC metro area, AptDeco is a great place to look for quality furniture on consignment near me.
Best consignment home furnishing brands at AptDeco: West Elm, CB2, Crate & Barrel, Restoration Hardware, and many more.
Women's Consignment Near Me
Recycling women's pre-owned clothes via consignment near me is a terrific way to begin zero waste textiles and make some money fast.
Buffalo Exchange has women's consignment near me with 34 locations in 20 states. Plato's Closet stores are like Buffalo Exchange except for the mail-in option.
If you don't live near a physical store, you can use Buffalo Exchange sell by mail.
How does Buffalo Exchange sell by mail work?
Request a bag sent via snail mail.
Pack the bag with pre-owned men's and women's gently worn clothing and accessories. Each Buffalo bag fits between 20-40 pieces of used clothing. The large bags make it easy to declutter your house in one day from unused clothing.
Drop off the clothes bag at any UPS Store with free shipping.
Buffalo Exchange will inspect and evaluate the second-hand clothes it can resell.
Get paid via check, PayPal, or in-store Trade Card.
For $14.99, you can have your unsold garments and accessories mailed back to you.
How much does Buffalo Exchange pay for clothes?
Buffalo Exchange will either pay you 50% in-store credit or 30% in cash.
Best Selling Buffalo Exchange Women's Consignment Clothing: Anthropology, Bonobos, Eileen Fisher, Lululemon, Madewell, Nordstrom, Patagonia, Ralph Lauren, Urban Outfitter, ZARA and many more. They tend to like more upscale clothing and not fast-fashion brands.
Poshmark is one of the largest online market places to buy and sell fashion. They have over two million-seller Stylists with approximately 5,000 brands and millions of buyers. Consider Poshmark a gently used clothing store for women, men, kids, and home consignment. You can buy and sell bags, shoes, sneakers, prom, boutiques, maternity, petite-sized clothing, activewear, jewelry, bedding, kitchen, and more.
Poshmark's marketplace can be accessed either via an app or desktop version of the site. Their filter is terrific for sorting and only showing specific styles, sizes, and brands. Poshmark, unlike TheRealReal, isn't a traditional consignment shop because sellers must take care of their own listing with photos, descriptions, and pricing.
Poshmark for Beginners
Steps on how to sell on Poshmark fast:
Click the "Sell" button on the app or website
Take detailed photos or upload photos of the item. You can upload up to 8 photos. The more quantity and quality photos, the better.
Add a descriptive title, detailed description, appropriate price based on similar products and sales, etc
Click "Next." If you wish, share with your friends, then click "List."
You can modify and edit your listing at any time.
You can list your items fast on Postmark and start making money.
How to Make Sales on Poshmark?
Take clear and bright photos. Take closeup photos to show the high quality and disclose and highlight any imperfections. You want the buyer to know exactly what they are buying.
Be extra descriptive. Read similar listings for ideas to provide potential buyers. More information is always better than less.
Be truthful. Photograph and accurately describe measurements, flaws, and any alterations. By being deceptive, you will receive lower ratings and higher returns.
Legitimate. Do not sell knockoffs or counterfeit items.
What percentage does Poshmark take?
Poshmark will take $2.95 for sales below $15 from the seller. Poshmark will take 20 percent commission fees for sales $15 or more. It's a straightforward fee structure.
Top selling items on Poshmark women's clothing resale: Torrid, Lululemon, Kate Spade, Nike, Eloquii, Tory Burch, Free People, Johnny Was, Reformation, and many more.
Download Poshmark iOS app here
Download the Poshmark Google Play app here
Since 2011, The RealReal primarily focuses on high-end women's consignment nationwide and is a flash-sale site. Women's categories include clothing, handbags, shoes, and accessories. The brands range from Chanel, Gucci, Hermes, Louis Vuitton, Bottega Veneta Roma Bag, Prada, and many other luxury brands.
Men's online consignment boutique on The RealReal resells bags, luggage, grooming, clothing, outerwear, shoes, sneakers, watches, fine jewelry, and accessories. The resale site also has online kids consignment, including apparel, dresses, shoes, outerwear, and baby gear.
They employ over 100 experts to authenticate the luxury brands plus gemologists and horologists.
The RealReal designed a sustainability calculator to quantify their positive environmental impact since its 2011 inception. Like most consignment shops, their mission is to be a zero waste shop.
You can find The RealReal consignment stores around me for in-home pickup in over 20 cities including:
Chicago
Los Angeles
Dallas
Miami
New York (Madison, Midtown, SoHo)
Washington D.C.
San Francisco
If there isn't a local consignment nearby, then they usually send a pre-paid shipping label. You will get paid once your item has been authenticated and graded upon sale.
What is The RealReal commission?
The RealReal commission ranges from 40-85%. Repeat customers will receive additional benefits.
Bes upscale resale consignment brands at The RealReal: Valentino, Fendi, Prada, Louis Vuitton, Balenciaga, Christian Dior, Hermes, and many more.
Download The RealReal iOS app here
Download The RealReal Google Play app here
Clothing Consignment Shops Near Me
What is ThredUp?
ThredUp is the online equivalent of local consignment stores near me. They buy and sell gently used clothing. The ThredUp app is like putting a thrift store or resale shop in the palm of your hand without leaving your house.
They are one of the best consignment shops by volume with over 35,000 brands to sell clothes for women, kids, junior, and plus sizes. ThredUp is a clothing resale shop that isn't all high-end and is more reasonable for the average person.
They even have a maternity resale shop section, which includes everything from dresses to activewear to coats and jackets.
How does ThredUp work for buyers?
Setting up an account on ThredUp vs. Poshmark is very similar. Create an account or login via Facebook or Amazon. Like Poshmark, you will start browsing by size or brand immediately.
ThredUp Shipping Cost?
Shopping starts at $5.99 but often offers promotions for free shipping on ThredUp for purchases over $79. ThredUp regularly runs promotions for new customers.
Find a ThredUp referral code?
See our referral code here for a discount at ThredUp
How does ThredUp work for sellers?
ThredUp will send a prepaid order bag for you to fill with the clothes you want to sell. The bags make it easy to declutter your house in one day. Drop the bag off in the mail, or any FedEx or USPS location. Once received, ThredUp will inspect and accept the best consignment garments they think are trendy and will sell fast.
Be forewarned; many items are only offered pennies on the dollar as it's a resale shop online.
Here is the ThredUp seller timeline:
Items accepted are photographed, described, and priced
Start accepting bids
Listed for up to 60-90 days
ThredUp shipping time – up to 14 days for delivery
Returns accepted – 14-day return window
Payout received electronically
What brands does ThredUp accept?
ThredUp accepts over 35,000 brands. The brands include Ann Taylor, Banana Republic, BCBGMAXAZRIA, Free People, J. Crew, Lilly Pulitzer, Lululemon Athletica, Madewell, and Talbots, among many more. Here is a list of brands ThredUp accepts.
How does ThredUp payout work?
ThredUp payout consignment percentage increases based on selling price.
5-15% payout for clothing between $5.00-$19.99
15-30% payout for clothing between $20.00-$49.99
30-60% payout for clothing between $50.00-$99.99
60-80% payout for clothing between $100.00-$199.99
80% payout for clothing over $200.00
How does ThredUp pay you?
ThredUp can pay you either via cash or credit for your next purchase. They will payout either via gift card or PayPal if you want the cash.
Best ThredUp women's clothing resale brands: Banana Republic, Hunter, Madewell, American Eagle Outfitters, UGG, TOMS, The North Face, Patagonia, FRYE, and many more.
Download ThredUp iOS app here
Download ThredUp Google Play app here
High-End Consignment Shops Near Me
Here is a list of the top high-end consignment shops nearby or online.
I'm lucky to have many upscale resale shops near me in the suburbs of Chicago and close to Wisconsin. My wife's favorite clothing consignment shop is the Wooden Hanger in Pewaukee, Wisconsin. Some may interpret "high-end ladies consignment shops near me" as intimidating, but the Wooden Hanger is trendy, current, and very friendly. They can carry Athleta, Lululemon, J. Crew, Kate Spade, Coach, and many endless brands.
My wife purchased a Coach jacket for $30 and got stopped everywhere she wears it. She also bought an NYC runway type of dress for a wedding we attended. The trendy dress still had the tags on it. The Wooden Hanger said they didn't know how to price it, so marked it at $60. We looked online and found that brand dresses range from $1,000 to $1,600. I can't say any dress is worth $1,600, but this dress does look amazing!
The owner, Katie, also owns the home consignment store next door called designXchange. Don't miss it if you are nearby.
LePrix, in French, means "the prize." Its search engine has over 600 designer luxury consignment boutiques around the world. No passport is needed when shopping high-end consignment shops near me online using their technology and relationships. Though heavy in women's consignment, they occasionally have men's online consignment too.
All purchases include quick and free shopping for all US purchases. LePrix makes the process of returns easy and simple. All items include an authenticity guarantee.
If LePrix doesn't have a local consignment store nearby, you can request a free consignment kit with a pre-paid shipping label to shop and sell your clothes, jewelry, shoes, and handbags. It's a quick way to bag and declutter your house.
Click to search for locally certified LePrix high-end consignment shops near me. They have local consignment boutiques in 24 states and seven countries.
Top LePrix women's high-end consignment brands: Chanel, Gucci, Louis Vuitton, Christian Louboutin, and many more.
Tradesy makes high-end consignment and resale simple, fast, and stylish for both buyers and sellers. You can sell a bag online, shoes, clothing, or accessories. Tradesy will enhance your images to make them look more appealing to buyers.
They receive the most demand for high-end designer bags from Coach, Chanel, and Louis Vuitton. Top accessory brands include Burberry, Gucci, and Tiffany. Designer shoe brands in need include Christian Louboutin, Prada, and Tory Burch. In demand, pre-owned clothing ranges from Zara to J. Crew to Lululemon.
They will send you a pre-addressed and paid shipping kit in beautiful packaging once a sale is confirmed.
Tradesy commission scale is very simple. For items under $50, they take $7.50. For luxury items sold for $50 or more, they will deduct 19.8%. You can request the funds via ACH transfer, debit card, or PayPal.
Top brands selling on Tradesy: Dior, Versace, Stella McCartney, Tory Burch, Balenciaga, and many more.
Download Tradesy iOS app here
Download Tradesy Google Play app here
Vestiaire Collective is a community-driven online resale shop focused on vintage and luxury clothing. Founded in 2009, their international community has over 7 million members in over 50 countries. Around 25,000 new pre-owned luxury goods are sent to their community of sellers every week. On average, there are about 3,500 items for resales and available to purchase daily.
How to sell luxury goods on Vestiaire Collective?
Download the Vestiaire Collective app
Upload your images and describe your pre-owned luxury goods
You can ship it for free once the item is sold. The Vestiaire experts will verify authenticity and quality before sending it to the buyer.
Receive the payment once the high-end good is shipped to the buyer. The consignment fee payment is up to 75% of the purchase price.
In select areas, Vestiaire Collective offers a concierge service for those who don't want to hassle with the selling process. They will take photos, create detailed descriptions of your second-hand luxury goods, and ship all your items.
Vestiaire Collective is one of the best extreme upscale consignment online shops that list items from around the world.
Top Vestiaire Collective high-end consignment clothing brands: Dior, Versace, Stella McCartney, Tory Burch, Balenciaga, and many more.
Download Vestiaire Collective iOS app here 
Download Vestiaire Collective Google Play app here
Rent Designer Handbag
Since 2004, Bag Borrow or Steal is known for rental and consignment purses. They offer authentic luxury design bag consignment from a rich selection of styles. The luxury accessories range from around $90 to over $1,000. Bag Borrow or Steal sells sunglasses, luggage tags, luxury jewelry, scarves, and handbags.
Not only can you buy a handbag on the site, but it's also a designer handbag rental website. The luxury purse rentals are available to be leased in one-month periods. Keep it longer, as the designer handbags monthly payments automatically renew.
To sell a bag online, you first upload images of your luxury accessories and complete the consignment form. They will come back with a price to sell your bag online or an idea of consignment payout. Once you accept the offer, Bag Borrow or Steal will send you a pre-paid UPS shipping label. If they determine it's not authentic or counterfeit, Bag Borrow or Steal will send it back and charge you a $50 authentication fee.
Using Bag Borrow or Steal upscale consignment will cost you 30% of the sale price. You will receive the 70% profit either via check or PayPal. They will pay you an additional 10% bonus if you take the money as a store credit.
Top Bag Borrow or Steal rent designer handbag brands: Burberry, Cartier, Jimmy Choo, Marc Jacobs, Chanel, Saint Laurent, Victoria Beckham, and many more.
Download Bag Borrow or Steal iOS app here
Sell My Bag Online
Here are the best consignment stores to sell your bag online.
Couture has been a great place to "sell my bag online." According to TrustPilot, over 90% of customers surveyed rated their experience "Excellent." The website is a very high-end consignment shop online that specializes in lightly-used handbags, apparel, shoes, accessories, and jewelry.
Couture also accepts men's online consignment, including shoes, belts, jewelry, watches, ties, shoes, backpacks, tote bags, and more.
To consign men's and women's accessories, you need to complete the request form and upload the images of the item. The Couture buyers will respond within 48 business hours. They will send you a pre-paid shipping label for upscale consignments quoted over $500. Once the authenticity is confirmed, and the item is sold, you will receive the payment shortly afterward.
High-end consignment goods can receive as much as 75% of the original sale price. For Couture direct purchases, they will pay the seller 60% for items worth over $300 and 40-45% if it's under $300.
Top consignment Couture fashion brands: Gucci, Hermes, Rolex, Louis Vuitton, Prada and more.
Rebag, since 2015, will let you buy and sell my bag online from over 50 designer brands. That's all they do! There are new arrivals daily and inspected for the highest quality and authenticity.
Sellers can receive funds upfront to apply toward their next high-end handbag. Receive a free quote within 1-2 business days of submission. Rebag will give you at least 70% credit of the purchase prices if you turn in the bag within six months of purchase.
Rebag buyers can often get discounts ranging from 40-70% off the bag's original retail price.
Top consignment Rebag designer handbag brands: Celine, Hermes, Chanel, Louis Vuitton, Mansur Gavriel, YSL and many more.
Download Rebag iOS app here
Download Rebag Google Play app here
Jewelry Consignment Stores Near Me
Worthy is one of the best places to sell used jewelry online or buy on auction. They buy diamonds, engagement rings, earrings, necklaces, bracelets, and watches. Trustpilot has over 370 reviews rating Worthy 4.5 stars and Google Reviews rating it 4.5 stars with over 230 reviews.
Check current auctions to get an idea of how much your used jewelry is worth and the appropriate listing price.
How to sell your jewelry for cash on Worthy?
Initiate jewelry sales process online – describe your used jewelry
Send your used jewelry – Request free pre-paid label from FedEx that's insured for up to $100,000
Worthy will clean and photograph your jewelry
Worthy creates a professional description of your item
You set a reserve price
Start your auction
Select consignment payment method – payment choices include check, bank transfer or PayPal
Quick Payment – PayPal (1-2 business days), ACH (2-3 business days), Check (4-5 business days)
How much commission for consignment jewelry online at Worthy?
Selling jewelry on consignment online commission table as of Q1 2020:
Selling price up to $5,000 is charged 18% seller fees
Selling price $5,001-$15,000 is charged 14% seller fees
Selling price $15,001-$30,000 is charged 12% seller fees
Selling price $30,000 or more is charged 10% seller fees
Top jewelry consignment Worthy brands: Patek Philippe, Chopard, Rolex, Piaget, Cartier, Panerai, and many more.
Kids Consignment Sales Near Me
Kids and baby consignment shops are needed for every new parent. Everyone gives you too many baby outfits, which they outgrow extremely fast, and many clothes go unused.
Here's a zero-waste tip: Always give someone baby clothes that are a size or two bigger.
The shops help you try to live a more sustainable lifestyle with zero waste clothing. Shopping at a retail shop can save you up to 70% off retail and more in the clearance section.
There are kids consignment sales nearby in every state. Baby and children's clothing is often gently used clothing because the kids outgrow them quickly and wear only a couple of times.
The used kid's store usually sells a wide range of goods, including baby clothing, youth clothing, baby clothes, toys, infant equipment, furniture, strollers, books, media, baby monitors, and more. Clothing usually starts as low as $1 and is mostly under $10 per item.
The closest Once Upon a Child buys and sells gently used kids' clothing, shoes, toys, furniture, and baby gear. They allow you to recycle your children's clothing and sell clothes for cash nearby. Once Upon A Child, children's resale shops are the largest franchisee with over 380 stores to let you sell clothes for cash near me.
Closest Once Upon a Child?
Click here to find the closest Once Upon a Child.
Once Upon A Child Hours Today
Most Once Upon A Child hours are Monday through Saturday from 10 am – 8 pm and Sundays from 12 pm – 5 pm.  Your local store hours can vary, and we suggest calling ahead of time.
Does Once Upon A Child sell maternity clothes?
No, Once Upon A Child does not sell maternity clothes at all its franchise stores. It's worth calling your local Once Upon A Child store and seeing if they do sell maternity clothes.
Baby consignment items
Kids clothing

Footwear – boots, dance, dress, sneakers

Kids Furniture
Toys and Books
How does Once Upon A Child Work?
Bring in your kids' stuff – Bring gently used clothing, toys, gear, electronics, and furniture
Inspect – Upon inspection, the employee will offer you cash for clothes based on condition, style, and current safety standards
Get Paid Cash – It's one of the best places to sell used clothes for cash because they will pay you on the spot
Top kids consignment Once Upon a Child brands: Baby Bjorn, Disney, Graco, Gap, Old Navy, Children's Place, Crocs, Nike, Ugg, Stride Rite, Disney, Fisher-Price, 1st Years, Barbie, Baby Einstein, Lego, Radio Flyer, LeapFrog and many more.
Online Kids Consignment
The best online kid's consignment shops offer a wider-breath of buyers and sellers compared to your local shop. Though, you can usually strike a better deal at your local kid's consignment store nearby.
Kidizen is a self-managed online kids consignment shop online with a website and app. Sellers set up virtual stores and upload photos of their baby and kids pre-owned clothes and gear. Each seller manages its own pricing and negotiation.
Kidizen will provide a shipping label once a parent sells gently owned clothing, toys, and gear online. Each seller is responsible for paying the shipping cost. The platform charges a consignment commission of 12 percent, plus 50 cents for each transaction. Sellers must factor the shipping and commission in the pricing structure when listing your second-hand kids' stuff.
Top online kids consignment Kidizen brands: Adidas, Allbirds, American Girl, Carter's, Fabletics, Ivivva, Gymboree, Justice, Melissa + Doug, Motherhood Maternity, Oshkosh, Tea Collection and many more.
Download Kidizen iOS app here
Download Kidizen Google Play app here
Upscale children's consignment online tends to sell faster and at a lesser discount vs. more common brands.
Office Furniture Consignment Near Me
FurnitureFinders allows you to shop over 100 of the top furniture dealers in North America. They have a national database that will enable you to find office furniture consignment in a nearby metropolitan area. You can search for the nearest used furniture near me on their platform in 42 cities in 34 states.
Using their advanced search, you can narrow your furniture search down to the city, state, manufacturer, product type, and even cubicle dimensions! The resale furniture site has over 60 office manufactures. Office furniture consignment categories include:
Chairs
Cubicles
Desks
File Cabinets
Reception Areas
Conference Tables
Miscellaneous parts and accessories
The service is free for buyers to register. In return, they ask buyers to complete a survey after you purchase office furniture about the seller and your experience. It keeps the integrity of its service and database with the best dealers nationwide.
Top office furniture consignment FurnitureFinders brands: Allsteel, Herman Miller, Hon, Knoll, and many more.
Antique Consignment Shops Near Me
You can easily search Google for antique consignment shops near me for local finds. But, there are some great collectible and antique consignment shops online that serve a niche and targeted buyer worldwide.
Ruby Lane is one of the best antique consignment shops online for unusual and vintage items. The platform makes it easy to list high-end goods and offer good customer support. Ruby Lane site has that small-town antique consignment shop near me feel.
They have a 4.5-star rating on Trustpilot with over 9,000 reviews. Ruby Lane has upscale consignment members where over 50% make over $75,000, and 81% of members have been collecting enthusiasts for more than ten years.
Ruby Lane is ideal for selling expensive goods. Their flat-fee structure is advantageous compared to sites like eBay and Etsy that take a percentage of each consigned good. On the downside, you need a monthly maintenance fee to list antiques vs. no upfront fees on eBay.
Ruby Lane Consignment Fees
Require you to list at least ten items in your online antique shop — setup fee of $100 and monthly $69 maintenance fee. If you list more than 80 items, they charge 1-30 cents per item.
Top antique consignment Ruby Lane categories: Vintage collectibles, antique dolls, jewelry and many more.
Download Rebag iOS app here
Download Rebag Google Play app here
Formal Wear Consignment Shops Near Me
According to Research Nester, women's formal wear market alone stood around $460 billion in 2017 with continued expected growth.
Formal wear consignment shops allow you to make some money back on very expensive clothing. It's also an industry trying to encourage zero waste wedding planning by availing affordable wedding dresses online and locally.
Bridal Consign online is the one-stop place to buy and sell, new, and used affordable wedding dresses online. It's a newer wedding consignment platform. While in beta testing, it's completely free to use.
What bridal consignment items can you buy and sell?
Discount wedding dresses and bridal
Bridal veils
Bridal jewelry and accessories
Wedding decorations
Bridesmaids dresses
Mother of the bride dresses
Wedding miscellaneous – tuxedo, sash, ring bearer pillow, shoes, a strapless bra, and more
Bridal Consign is better than most bridal consignment shops because they have a much larger audience online…and currently free.
Prom Dress Consignment Shops
According to WiseGuy Reports, in 2017, the prom dress market was around $110mm in the United States with continued growth.
Prom dress consignment shops offer a terrific opportunity to recoup the money spent on weddings, bridesmaid, gala, and prom dresses.
Back By Popular Demand opened in 1980 as a women's consignment shop nearby in Atlanta. They have a large selection of pageant dresses, gala, and prom dress consignment to buy and sell at a discount. You can visit their two stores nearby or shop online.
Shop Back By Popular Demand regularly because they have an average inventory turnover of 85% within the first 35 days of its listing.
Back By Popular Demand is a women's consignment shop that pays cash upfront service upon request. The most popular prom dress cash for clothes brands include Chanel, Coach, Christian Louboutin, Hermes, Kate Spade, Louis Vuitton, Michael Kors, Tory Burch, and much more.
See the prom and pageant consignment fee structure here.
Though Prom Again has several categories, they primarily have listings for prom dress consignment. You can filter your dress search by price, type, size, and color. Prices start under $50 and go well over $100.
Prom Again sellers consignment process:
Register your personal information
Upload photos of your pre-owned prom dresses
Get paid from the buyer
Shop your item to the buyers
Prom dress consignment commissions at Prom Again
$12 per year for unlimited prom dress consignment. The first listing costs $12. Then every other item is free for the remaining 12-month subscription.
For $24 per year, it allows your prom dress to be listed on the Prom Again Instagram and Facebook business page until they sell.
For an additional $2.99, your prom dress will be featured for more exposure for seven days. For a $7.99 fee, you'll receive 30 days of exposure per item.
Once the item has been delivered, Prom Again will send your money via PayPal minus 9% consignment fee off the final price.
Dance Costume Resale
New dance costumer websites will test the heights of your budget. Though the costume is likely only worn for one or two shows, you have to buy it. The alternative is for you to shop at a dance costume resale site or rent designer dresses. Many of the sites offer a tremendous selection from their online dance costumer catalogs.
The Costume Closet dance costume consignment outfits are received from high schools, colleges, and professional dance teams across the US. It allows dance performers to share their custom costumes with other performers. This allows the buyers to save some money and the sellers to make some money for their dance programs.
You can either buy or rent dance costumes at The Costume Closet. The average dance costume consignment dress costs only $23 vs. the cost of a new one.
Types of custom dance costumes for resale and rent include:
Character & Novelty
Contemporary & Modern
Couture
Dresses & skirts
Hip Hop
Holiday
Jazz
Lyrical & Ballet
Pants & Unitards
Team sets
Tops and leotards
Checkout their costume clearance section for group sets that reach around 50 for large groups.
reCREATE specializes in gently used custom dance costume resale for competition. You can buy solo, duet, trio, or group dance costumes on consignment for a fraction of their original cost.
How to prepare the dance costume for resale:
Contact information
Designer, if known
Category of outfit
Song or play it was created for
Size of dress
Age of dance performer
New dance costume price when purchased
Any flaws
Photo of costume resale. Also, an action photo of the dance costume, if possible.
What is the reCREATE payout?
The costume consignment fee is 50% of the final sale price minus all taxes.
Sell Clothes For Cash Near Me
Plato's closet has over 470 locations in the United States. They focus on recycling clothes and accessories for teens and twenty-somethings. The children's clothing boutique has sizes that typically range from 0-30 for girl's sizes and 28-40 for boy's waist size.
Mark your semi-annual sales dates the spring and fall.
Buy discount Plato's Closet gift cards at Raise.com
How much does Plato's Closet pay for clothes?
Plato's Closet pricing system varies by brand, condition, style, and location. In general, they sell items for 50-70% off MSRP and pay about 30% of the selling price. Expect to earn 15-25% off MSRP when you sell your clothes for cash at your nearby location.
Can you sell clothes to Plato's Closet?
Here are the steps to sell clothes to your local store.
Bring in gently used clothing and accessories
Inspect the kids clothing for the latest styles and no stains or flaws
Receive cash for clothes on the spot. Bring ID to get paid.
No appointment is needed.
If you sign-up for Plato's Closet email list, you'll receive discount promotions and online coupons.
What clothes does Plato's Closet take?
Bodysuit
Dress
Jeans
Long sleeve and short sleeve shirts
Pants
Rompers
Shorts
Skirts
Sweaters
Sweatshirts
Tanks
T-shirts
Top brands that Plato's Closet takes: Abercrombie & Fitch, Converse, Forever 21, Guess, Hollister, H&M, Levi's, Lucky Brand, Pink by Victoria's Secret, Sperrys, Steve Madden, Top Shop, True Religion, Xhilaration and many more.
Letgo lets you sell clothes for cash nearby using its online app. Many consider it a Craigslist alternative with a free classifieds mobile app for a full experience. It allows you to buy and sell second-hand clothing locally with over 400 million listings for a wide range of goods.
What are Letgo fees?
Letgo does not have selling fees and is absolutely free. Buying and selling on the Letgo app have no commissions. You can pay anywhere from 99 cents to $4.99 to have your item features for more visibility.
What sells fastest on Letgo for cash: Baby clothes, prom dresses, shoes and sneakers, purses and bags, jackets, furniture, games, and electronics.
For buyers, you maybe able to find and search Letgo free stuff near me. Some people are downsizing or decluttering their home and happy to offer free stuff on the Letgo app just to get rid of it.
Download Letgo iOS app here
Download Letgo Google Play app here
OfferUp is an excellent place to buy and sell used clothing online and with the app. The OfferUp platform differentiates itself from some other sites by having a buyer and seller rating system. Like eBay, you will be more comfortable transacting with someone who has more reviews and better ratings.
There are no consignment fees for basic listings, but you can pay to get "featured" or "bumped" higher in the listings. The OfferUp platform gives you a choice to sell your clothes for cash, or you can pay through the app using Stripe. You will be charged a processing fee if you choose to pay via credit card through Stripe.
Best things to sell on OfferUp for cash: Used cars, new and pre-owned clothes, all shoes and sneakers, kitchen things, suitcases, sports equipment, handbags and purses, all types of bikes, gently used furniture for home or office, and all electronics.
Download OfferUp iOS app here
Download the OfferUp Google Play app here
Many people default to eBay as the best consignment shop near me. eBay is a giant! They have over 300 million customer accounts, about 2 million sellers, and about 200 million visitors per month.
eBay has every category of second-hand clothing on its site, including cheap, vintage, upscale, luxury, maternity, prom, wedding, bridesmaid, and formalwear. You can even buy used furniture, electronics, and anything you can think of.
There is no consignment fee for listing an item to resell. eBay will take a commission once the item is sold and help you facilitate postage. You can sell clothes and good for cash via local pickup or can pay via credit card or PayPal.
Best things to sell on eBay to make money: All Apple-related products, especially iPhone, video games, fitness trackers, collectibles and antiques, all consumer electronics, shoes and fashion sneakers, home décor, used clothing, crafts, books and videos, jewelry, and fitness-related items.
Download eBay iOS app here
Download eBay Google Play app here
Sneaker Consignment Shops Online
Sneaker collecting and resale have skyrocketed. Cowen & Company estimates the sneaker resale (consignment) will be a $2 billion market. By 2025, they expect it will be $6 billion.
Vintage sneaker resale value has exploded. In 2019, the Nike Air Max, the most expensive sneaker sold for an average price of $25,000.
StockX is known as the first stock market for things. Like the stock market, it is a bid and ask marketplace platform. They started as a sneaker consignment shop online and have expanded into other goods to include handbags, watches, and trading cards.
Can you sell used shoes on StockX?
StockX will only consign authentic sneakers that haven't been worn and in the original box. You need to sell used sneakers to GOAT, Fight Club, Stadium Goods, GOAT, and eBay. StockX requires all sellers to ship the vintage sneakers so they can authenticate before it's sent to the buyer. They will release the funds once the sneaker boutique online authenticates the shoes.
Download StockX iOS app here
Download StockX Google Play app here
Sell Sports Equipment for Cash Near Me
Kids not only outgrow clothing quickly but also sports equipment. Kids will try out many different sports. Also, kids will get bigger and stronger, resulting in them needing bigger sizes or better equipment. There are hundreds of locations to buy or sell used sports equipment nearby.
Play It Again Sports let you purchase reused sports equipment. They have almost 300 locations in North America. You can search and should be able to find a location to sell used sports equipment near me.
Play It Again Selling Options
Trade – trade your used equipment for something else in the store. You will receive the best trade-in value by buying something within the local store.
Selling – It's very easy. You can sell your sports equipment for cash.
Consign – Select store locations allow the consignment of sports equipment on select items.
Donate – Donate the items and profit to benefit an organization, the community, teams, or school.
Recycle – Instead of throwing it away in a landfill, you can help facilitate to zero waste. Play It Again Sports will either responsibility recycle or reuse the equipment.
Sell Electronics Near Me
According to the Telegraph, only about 20 percent of electronics are recycled. Most of them either end up in a drawer or a landfill.
Since 2010, ecoATM allows you to sell electronics nearby in one of 48 states in the United States. Besides helping with zero waste electronics, ecoATM also pays you some money.
With more than 2,000 kiosks, you should easily find an ecoATM to sell electronics near me. Many Walmart locations have an electronics recycling kiosk near the front of the store by the customer service desk.
Things to know before selling electronics at an ecoATM kiosk?
Have a charged battery, so the kiosk knows the electronics works
Back up any necessary data
Remove the SIM card unless it's embedded
Wipe the phone and reset to the factory setting
Clean the exterior surface of the electronics as the machine scans for defects
Bring identification documents to process the sale
Must provide your thumbprint
A camera records the entire transaction to reduce theft
Questions ecoATM asks to factor pricing
Unlocked and works perfectly
Locked and works perfectly
Unlocked with some scratches
Unlocked and has cracks
Unlocked but won't turn on – non-functioning
You can recycle your electronics even if you cannot sell your electronics for money.
Who Buys Broken Electronics
Sell Broke will buy your broken electronics for cash after making an offer instantly online. You can sell your old electronics and use the money to buy something new. They are rated A+ from the Better Business Bureau.
Sell Broke will email you a pre-paid shipping label. You simply box it up and drop-off at your local UPS Store.
What type of electronics will Sell Broke buy for cash?
Laptop
MacBook
iPhone
iPad
Mobile phones
Tablets
iPod
iMac
Desktops
All-on-Once computers
Cameras
Drones
You can make quick money for your broken electronics by selling to Sell Broke. They will instantly provide you a quote for both working and broken laptops and related devices.
Best Consignment Shops Near Me Summary
Hopefully, this inspires you to declutter your closet and lead a zero waste clothing lifestyle.
Depending on where you live or your preferences, you should be able to find locally the best consignment shops nearby.
If you are technologically savvy, then you may prefer second-hand online shopping. Most online consignment stores have websites, but not all have online apps.
FAQS
How to increase your consignment engagement and price?
Interact with buyers – Answer all potential buyer questions
Full description – complete the entire product sheet upon listing
Entertain realistic offers – Buyers will make offers. Sometimes the best offer is your first offer. Be open-minded to offers to resell your item faster.
Enable notifications – Know how many buyers are following your gently used goods to gauge buyer interest