People can be messy in their cars, and auto detailers know it very well. Vehicles play an essential role in our lives; they are homes away from home.  To clean them thoroughly, many detailers rely on the use of carpet cleaners. With different types of carpet cleaners available today, you need to consider many factors when choosing the best auto detailing carpet extractors.
How do you know which is the best auto detailing carpet extractor?
Properly detailing your vehicle can be quite tricky without the right tools and equipment. But when you have a top auto detailing carpet extractor in your hand, it's relatively easy.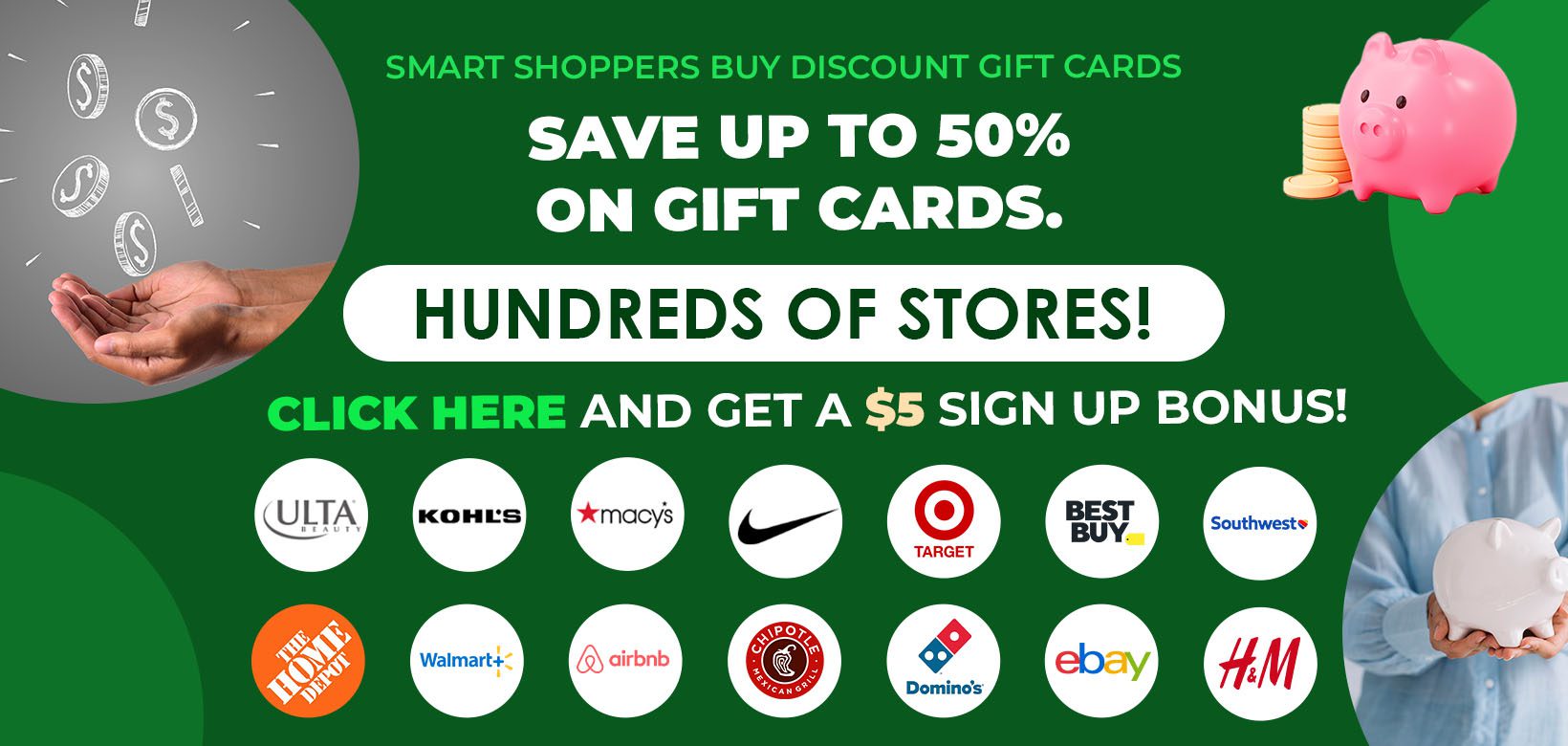 Start with determining your purpose and needs. Factors to consider include size, weight, price, extract pet hair, use it indoors for stairs, and more.
The following guide is designed to help you get your hands on the best auto detailing carpet extractor that is right for your needs.
What are the Carpet Extractor Uses?
Everyone loves bright and clean carpet, either for residential or commercial environments. A clean carpet is an attractive, warm, and colorful floor covering that adds to a room or workspace's aesthetics.
Unless it's your grandparent's living room, each day, people will walk on it. To maintain its attractiveness, you need to clean it often with a vacuum cleaner.
Does vacuuming a carpet remove the daily residual deposits of oil, dirt, and stickiness?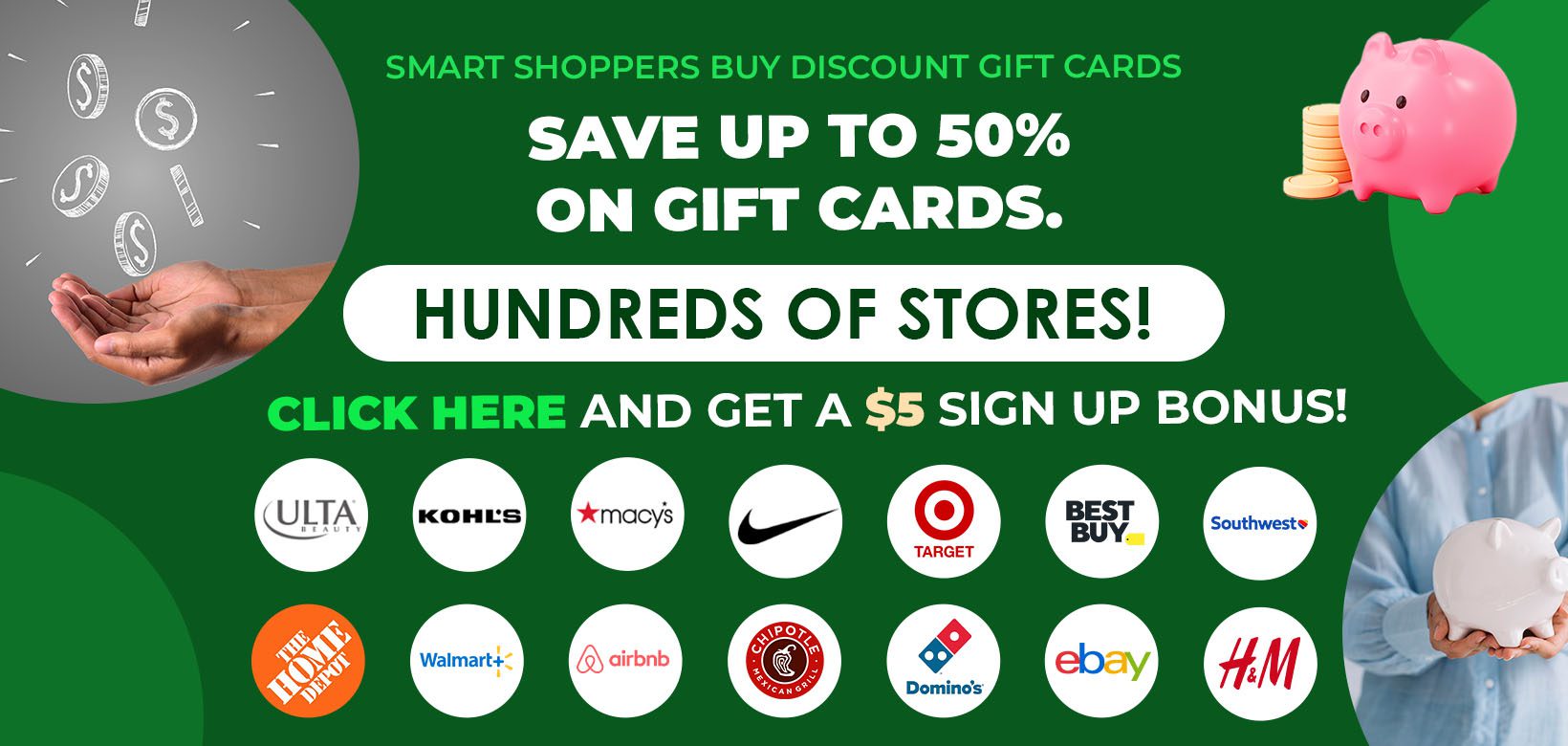 No, a carpet is made of fibers. The fibers are cut, knotted, and attached to the backing material, making it difficult to remove the oily and sticky deposits.
A carpet extractor uses shampoo for general carpet and spot cleaning to remove stains that require deep and intense cleaning.
A carpet extractor is an essential piece of equipment for detailers dealing with carpet or even upholstery. The cleaning equipment uses pressure, water, and suction to extract deeply embedded dirt and stains from your carpet, car seats, or stairs, and more.
What is the Difference Between Steam Cleaning and Shampooing Carpet?
You can remove deep stains and grime on your carpet through steam cleaning or shampooing. A hot water extractor uses hot water to break down dirt while shampooing uses a detergent. But the carpet dries fast in case of steam cleaning, while shampooing takes longer to dry. Steam is a natural disinfectant, unlike shampoo that leverages chemical sanitizer to kill germs and loosen stains.
How To Use a Steam Cleaner on Carpets?
A carpet steam cleaner uses steam to break down dirt and stains instead of chemicals. Steaming is a natural disinfectant that dries fast, cleans deep, and removes stuck-on grime.
While you can find steam cleaner service nearby for hire, you can save money doing it yourself with a quality hot water carpet extractor. Buy one, and it will pay for itself vs. paying a service.
Follow the carpet manufactures direction thoroughly. Make sure your carpet can handle the steam and potential shampoo.
How do you use a steam cleaner on carpets?
Clear the area: Start by removing all items from the floor.
Vacuum: Dust all surfaces and vacuum thoroughly.
Pre-treatment: Pre-treat set-in stains.
Start on the far end: Start in the far corner of the room and away from the water source and exit. Work backward to avoid walking on the wet carpet.
Slower process: Steamer cleaners are slower than a vacuum cleaner; thus, walk about one step every two seconds. It gives the cleaner enough time to break down and suck up the dirt while removing excess water.
Overlap: Run the machine in long lines while overlapping each pass to avoid leaving dirty carpet lines.
Circulate the air: Do not walk on the wet carpet; go barefoot if you need to walk across the room. To speed up the process, set up a box fan, run the ceiling fans, and open the windows for faster drying.
Heated Carpet Extractor Car Detailing
A hot water carpet extractor for car detailing is a must-have unit! The heated auto carpet extractor has several benefits:
Clean dirty areas and surfaces with an accumulation of sand and dust
Lifts dirty from deeper areas on your car carpet
Quick car carpet cleaning
The heating component helps speed-up dirt and stain removal. Although a heated carpet extractor is quite expensive, it's quite a value compared to standard cleaning machines.
A non-heated carpet extractor works fine for cars that don't have too much dirt.
What is the Difference Between Carpet Cleaner vs. Extractor?
Carpet Cleaner
It uses a combination of rotating brushes, water, cleaning detergent, and a powerful motor. The carpet dispenser sprays the cleaning solution on the rug while the brushes subsequently loosen and remove the dirt; the motor sucks up the dirty water.
Carpet Extractor
The extractor uses heating technologies to keep the water warm during the cleaning process.
A carpet extractor is bigger, has more capacity, and is more powerful than a home carpet cleaner.  The extractor is mostly used for professional and industrial purposes.
See our guides on Publix carpet rental and Walmart carpet cleaner rentals.
What is the Best Way to Clean Auto Carpet?
The best way to clean a car carpet is with a hot water extractor because it cleans better and faster. Follow these steps:
Agitate: Use a brush and spot treatment to break up the stain
Follow preparation machine preparation instructions: Follow the specific hot water extractor's guidelines to prepare the machine, which includes adding anti-foaming chemicals.
Gentle mist: Start by spraying the car carpet lightly with the hot water extractor's wand. Do not soak the carpet.
Re-agitate: Agitate the carpet with a brush or the attachment.
Water extraction: Extract the water with the wand by moving the wand slowly over the car carpet in straight lines. Repeat this at least twice to remove as much moisture as possible.
Open car windows: Let the carpet air dry by lowering your car windows to allow air circulation for the water to evaporate.
Pro Tip: You can also use the hot water extractor for upholstery, but you must do it carefully. Several car seats have perforations, and too much water will soak through the fabric and get musty. I accidentally used too much water on my car seat, causing the heater and electronics to set-off a warning sensor on the vehicle dashboard. Luckily the dealership used a hot blanket and space heater to dry out the seat and sensors. Too much water on your upholstery can be costly! I was lucky.
11 Best Portable Carpet Extractors
Auto detailing carpets requires a machine that can clean stains deep inside the fabric while minimizing the drying time.
No more getting on your hands and knees to remove stubborn stains from your carpet. The list of portable auto carpet extractors will complete this tiresome job in an instant with better results.
Consider the features important to you like design, size, weight, attachments, and more.
Most powerful portable carpet extractor
1. BISSELL SpotBot Portable Carpet Extractor
Bissell SpotBot Pet handsfree Spot and Stain Portable Deep Cleaner, Blue, 2117A
Every BISSELL purchase helps save pets. BISSELL proudly supports BISSELL Pet Foundation and its mission to help save homeless pets.
PERMANENTLY REMOVE TOUGH STAINS with the power of oxy, including pet stains, kitchen grease, wine, motor oil, make-up, and more.
HANDS FREE CLEANING. Automatic cleaning with the push of a button - Sends water and OXY formula deep into carpet fibers, then gently scrubs stains away with its unique spiral brushes.
We earn a commission if you click this link and make a purchase at no additional cost to you.

The BISSELL SpotBot Pet 2117A is the most powerful portable carpet extractor geared toward stains left by your pet. You will love its low maintenance nature as the brushes can dig deep for stains left from pet waste, vomit, and dirty paws.
What's more?
With the BISSELL Spotbot advanced technology, the machines give you the opportunity to Deep Reach, starting at the fibers' bottom to loosen up for those hard deep stains. It can also handle stairs, upholstery, and low pile carpets, and more.
Thorough cleaning is possible with nearly 400 movements through its motorized spiral turning brush. Its hose attachment allows you the ability to cover an extensive floor area without finding another power connection. It weighs only 12.5 pounds and comes with a 2-year limited warranty.
Best commercial carpet extractor
2. BISSELL Big Green Professional Carpet Cleaner Machine, 86T3
BISSELL Big Green Professional Carpet Cleaner
Every Purchase Saves Pets. BISSELL proudly supports BISSELL Pet Foundation and its mission to help save homeless pets
Outcleans the Leading Rental. Get professional grade cleaning results, Power Rating:12 amps
XL DirtLifter PowerBrush. Eight rows of bristles penetrate carpet fibers to loosen and lift embedded dirt
We earn a commission if you click this link and make a purchase at no additional cost to you.

Big Green 86T3 is a well-designed carpet cleaner with an extract large DirtLifter and tops our selection for the best commercial carpet extractor. BISSELL includes a generous cleaning and professional formula kit with the purchase to enhance the remarkable carpet cleaning results.
What's more?
Its PowerBrush comes handy for deep scrubbing action, and the heavy-duty suction power aids in the extraction process. Moreover, it helps the carpet cleaner to dry the carpet in record time.
Thanks to the innovative tech, BISSELL Big Green cleans forward and backward pass faster than standard home carpet cleaners. The method tremendously helps reduce cleaning and drying time. I particularly like the adjustable handle allowing the user to select a comfortable height while operating the machine. Despite its weight, the adjustable handle makes it much easier to maneuver.
The BISSELL's Big Green 3-inch tough stain tool for upholstery, stairs, under car seats, and hard to reach places, plus its lengthy 9-foot hose, makes it the best auto detailing carpet extractor for cars. Two large 37-ounce tanks allow continuous cleaning without continually refilling. Its cleaning path is a standard 10.5" wide.
BISSELL designed the Big Green with a generous 25-foot power cord, so you don't have to keep re-plugging the unit. It comes with a 5-year limited warranty, which is longer than the typical 1 to 2 years for most carpet cleaners.
Hot water extractor for car upholstery
3. BISSELL SpotClean ProHeat Hot Water Extractor for Car Upholstery
BISSELL SpotClean ProHeat Portable Spot and Stain Carpet Cleaner, 2694, Blue
Every Purchase Saves Pets. BISSELL proudly supports BISSELL Pet Foundation and its mission to help save homeless pets.
Permanent Stain Removal with the Power of OXY. Take on your toughest spots and stains with the power of BISSELL OXY formula and strong suction.
Heatwave Technology. Helps maintain water temperature throughout the cleaning process as you loosen and remove tough stains. Suction power: 2.3 amps
We earn a commission if you click this link and make a purchase at no additional cost to you.

Stains on the car seat or floor carpets are an eyesore. No matter how messy you are, you will want to get rid of the stains. In most cases, getting rid of them is not a walk in the park. But, the task becomes a piece of cake with BISSELL SpotClean ProHeat hot water extractor for car upholstery.
What's more?
The unit is designed with heatwave technology and uses hot water to deep clean the most stubborn stains. Unlike most hot water extractor carpet cleaners, the water temperature remains the same from beginning to end.
With its deep and rigid stain tool, the equipment picks out embedded stains from your car seats and carpet without shying away from any challenge.
The BISSELL SpotClean ProHeat is relatively simple to use. Its self-cleaning hose tool clears out clogged gunk inside without dirtying your hands. The water tank easily detaches for easy emptying and cleaning.
Auto detailing extractor
4. BISSELL Cordless Stain Eraser Portable Auto Detailing Extractor
BISSELL, 20037 Pet Stain Eraser Cordless Portable Carpet Cleaner, 2019 Version
Every Bissell purchase helps save pets. Bissell proudly supports Bissell pet foundation and its mission to help save homeless pets.Power Rating 7.2 V
Spray, scrub and suction to remove pet stains and messes from carpet, upholstery, stairs, area rugs, auto interiors, and more.
Grab and go cordless convenience; enjoy the freedom of a lithium-powered handheld carpet cleaner that lifts away stains using formula and powerful suction.
We earn a commission if you click this link and make a purchase at no additional cost to you.

Everyone loves cordless equipment! Then the BISSELL cordless auto detailing extractor can clean your upholstery stain or pet accident up in a snap. Unlike competing models, there is no assembly required for this handheld unit.
What's more?
It is cordless, lightweight, and convenient for every pet owner or people with small kids in their car. Have you ever had to clean up spilled milk with cereal in a car? I have, and it's not fun.
The BISSELL Stain Eraser is designed with rechargeable batteries that last between 15-30 minutes per charge with a 4-hour recharge time. It's rechargeable batteries make the extractor convenient in your trunk for emergencies. Even with the batteries, the auto extractor still only weighs 4.6 pounds.
The powerful suction cleans out the deepest dirt embedded in the fibers and under your car seats. The newer model, introduced in 2019, has an increased tank capacity to handle larger jobs. The BISSELL provides a combination of cleaning formula, scrubbing from its stationary brushes, great suction, and warm water to clean up a mess. It features a ready-to-use cleaning formula and doesn't require a water mixture.
The BISSELL cordless stain eraser is super easy to clean after use; remove the suction nozzle, and brush easily.
Best handheld carpet shampooer
5. Hoover Power Scrub Upright and Handheld Deluxe Carpet Shampooer
We earn a commission if you click this link and make a purchase at no additional cost to you.

Hoover Power Scrub is the best handheld carpet shampooer thanks to the spin scrub brush system. The rotating brush system attacks the stains from all angles for effective cleaning. Besides, the Dual V nozzle creates a powerful suction that grabs stain off the carpet and car seats.
What's more?
You can refill and drain the unit quickly without any tools or making a nasty mess. The separate tanks make refilling easy. Mixing detergent isn't a bother with Hoover Power Scrub FH50150; its automatic detergent mixing design optimally provides the best mixture.
The Hoover Power Scrub Deluxe applies forced heated air directly into the carpet fibers to speed up the drying time. It's designed with a sizeable one-gallon tank, and its cleaning path brushes are 12-inches wide.
It's lengthy 8-foot hose and upholstery tool make it one of the best handheld carpet shampooers. The upholstery and crevice tools help reach hard-to-reach areas, like under the car seats, and deep clean stairs and furniture. Hoover designed it with an above-average 20-foot power cord.
Car upholstery extractor
6. BISSELL 3624 SpotClean Professional Portable Car Upholstery Extractor
Bissell 3624 Spot Clean Professional Portable Carpet Cleaner - Corded , Black
Every Bissell purchase helps save pets. Bissell proudly supports Bissell pet foundation and its mission to help save homeless pets.
Our most powerful portable spot and stain cleaner for carpets, stairs, upholstery, auto interiors, and more.
Combines superior suction, scrubbing action and professional cleaning solution to remove stubborn pet stains, embedded dirt and more.
We earn a commission if you click this link and make a purchase at no additional cost to you.

BISSELL 3624 has a large tank capacity for a car upholstery extractor, which lets you clean more areas without having to refill the unit as often. It's a compact design with a carrying handle and superior performance, weighs only 13 pounds, and comes with a long 20-foot cord for convenience.
What's more?
Regarded as one of the best car upholstery extractors today, the BISSELL 3624 SpotClean is what you need to remove tough spots, stubborn stains, and embedded dirt in your upholstery. The portable car extractor can also be used on area rugs, RV benches, pillows, bathroom rugs, vomit, overflowing baby diapers, and more.
Its lengthy hose comes with a 3″ tough stain tool to scrub auto interiors and tough pet stains. The BISSELL also includes a 6" wide stair tool with bristles to make cleaning your stairs easy.
The BISSELL 3624 comes with a standard 2-year warranty.
Small carpet extractor
7. BISSELL 1400B Multi-Purpose Portable Car Upholstery Extractor
Bissell Multi-Purpose Portable Carpet and Upholstery Cleaner, 1400B, Green
EVERY PURCHASE SAVES PETS. BISSELL proudly supports BISSELL Pet Foundation and its mission to help save homeless pets.
POWERFUL SUCTION. Remove tough pet spots and stains from carpets, upholstery, car interiors, and more.
PORTABLE & VERSATILE DESIGN. Easily clean multiple surfaces throughout the home
We earn a commission if you click this link and make a purchase at no additional cost to you.

Sometimes the small things in life have the most incredible power! A proof of this is the BISSELL 1400B. The unit is powerful, compact, and suitable for small and large clean-ups. It comes with a generous 4-foot hose, a 48-ounce tank, and a tough stain brush attachment.
What's more?
Amazingly, it includes a PVC-free tank and hose with 50% of the parts sourced from post-consumer recycled plastic. The small carpet extractor can tackle and remove permanent spots and stains off your carpet and upholstery with its 3-inch tough stain tool. It follows a process of suction, water, and formula.
With the BISSELL multi-purpose portable car upholstery extractor, it can spray and suction carpets and upholstery with a click of a button. The water tank is removable and easy to fill and empty.
Despite being a small carpet extractor weighing 9.6 pounds, the unit is suitable for both spot and stain cleaning by a superior suction that removes ingrained dirt and stains with ease. It's ideal for small messes on upholstery, furniture, area rugs, auto interiors, stairs, car seats, and more.
8. Hoover FH11300PC Spotless Portable Small Carpet Extractor
We earn a commission if you click this link and make a purchase at no additional cost to you.

It is always advisable to act fast in the cleaning industry whenever you spot a stain on your carpet or upholstery. This gives you the best chance of successful stain removal. The Hoover FH11300PC comes in handy when you don't spot a carpet stain in time. The small carpet extractor takes the hassle and your worries away.
What's more?
You no longer have to break you back, trying to get rid of stubborn stains off your car mats with the Hoover FH11300PC Spotless. The portable extractor is lightweight and easy to carry.
The small extractor has some fantastic features, like cleaning itself! Yes, after a careful deep clean of your carpet and upholstery, the self-clean technology flushes the hose clean.
The Hoover comes with a five-foot hose for those hard to reach spots. Its dual tank technology separates the dirty water from the clean water to make refilling and to empty faster and easier.
The small carpet extractor is easy to store in a cabinet since it's only 15 inches tall and weighs less than 9 pounds. Hoover offers a generous 2-year warranty with the unit. They also include a sample of cleaning solutions and pretreat gel to get you started.
Best pet carpet cleaner machine
9. Rug Doctor Portable Pet Carpet Cleaner Machine
We earn a commission if you click this link and make a purchase at no additional cost to you.

The Rug Doctor Pet is our choice for the best pet car carpet cleaner machine. It has 75% more suction than most comparable carpet cleaners. The pet carpet cleaner gives you the perfect cleaning result that leaves your space fresh and pleasant.
What's more?
The Rug Doctor Pet uses its dual cross-action brushes to remove deep soiled stains, like urine, and not just the ones on the surface. It scrubs carpet fibers clean from every angle, which leaves carpets plush and smooth in just one pass.
It's not only the best pet carpet cleaner machine, but it also comes in handy for pet beds, mattresses, furniture, area rugs, as well as your car interior. The hose is five feet long, and the power cord is 15 feet, so you don't have to keep unplugging and re-plugging the unit.
The small carpet extractor weighs 15.5 pounds and comes with carpet-friendly wheels and a retractable handle. It's incredibly portable! The handle retracts and extends like luggage, so you don't need to lift it with you back when relocating the unit.
Small pet carpet cleaner
10. BISSELL 33N8 SpotBot Handsfree Small Pet Carpet Cleaner
SpotBot Pet handsfree Spot and Stain Cleaner with Deep Reach Technology 33N8A
Every BISSELL purchase helps save pets. BISSELL proudly supports BISSELL Pet Foundation and its mission to help save homeless pets.
Get rid of messes without getting your hands dirty. This hands free portable carpet cleaner does all the scrubbing for you
Preset cleaning cycles that automatically spray, brush, and suction to permanently remove both surface and tough set-in pet stains. Just push the button to clean.
We earn a commission if you click this link and make a purchase at no additional cost to you.

There are several BISSELL-branded products on this guide. They've been making premium cleaning products for 140 years. Since 2011, the BISSELL Pet Foundation has awarded millions of dollars to animal welfare organizations in all 50 states and Canada. According to NPD Group, as of 2018, the Pet Foundation saved over 215,000 shelter pets. Specially marked BISSELL packages require you to go online and trigger the BISSELL donation.
What's more?
BISSELL 33N8 SpotBot small pet carpet cleaner offers an automatic preset cleaning cycle that incorporates spraying, brushing, and suctioning to remove both surface stains and pet stains altogether.
You kick start your carpet cleaning with a simple press of a button. It's equipped with two modes of cleaning. One mode is for fresh stains, while the other is for set-in stains that need deep cleaning. It has a 5-foot hose that comes with a 3″ tough stain tool with stiff bristles.
The BISSELL 33N8 portable extractor weighs 14 pounds and comes with a 32-ounce tank capacity. The power cord is a standard 15 feet long.
Its SpotBot hands-free function is incredibly handy. Fill the tank with warm water and solution, set the small pet carpet cleaner on the stain, and walk away while it does the work. It doesn't get much easier than that!
Water and formula BISSELL Pet Stain & Odor plus the Pet Oxy Boost Formula further boast the deep carpet fibers cleaning gently removing embedded stains. The scrubbing cycle makes it easier to loosen and permanently gets rid of stains and odors.
Best carpet shampooer for stairs
11. BISSELL ProHeat 2X Revolution Max Carpet Shampooer for Stairs
We earn a commission if you click this link and make a purchase at no additional cost to you.

Last on our list is the best carpet shampooer for stairs. The ProHeat 2X Revolution has 12 rows of rotating DualLifted PowerBrushes for professional-grade carpet cleaning.
While pet hair and accident can make a mess of your carpets, your stairs likely get the most use and are hard to clean. Even the worst pet stains on your stairs are no match for the BISSELL ProHeat 2X Revolution Max.
What's more?
The carpet shampooer for stairs has a pretreat function, pet upholstery tool, and a max clean mode for deep stains. Your carpet is clean and dry in about 30 minutes with the Pure Express Mode vs. the Max Clean Mode for older stains, like urine. Its clean shot pre-treatment delivers a concentrated burst of soap, which is especially useful on high-traffic stairs.
The BISSELL ProHeat, with its strong suction, is designed specifically for homes with pets. Easily remove the unit brush roll cover to get rid of any pet hair when done cleaning.
It weighs less than 18 pounds and is relatively easy to push around. The BISSELL a 25-foot power cord length making it a convenient carpet shampooer for long stairs.
FAQs
What is the best carpet cleaning method?
Hot water extraction is one of the top carpet cleaning methods. The process provides the best deep cleaning action, especially for automotive carpet extractors. First, pre-condition the soiled area to loosen the dirt and grime.
Then use a pressurized hot water and cleaning solution (non-foaming detergent) mix. While pressurized hot water is delivered from the extractor, a rotary brush reinforces the washing action, eliminating more stains, debris, spores, and dirt.
The carpet is thoroughly rinsed with warm water once the washing process is complete. It will take an estimated 6-10 hours for the carpets to dry. The best way to help your carpet dry faster is to create airflow. Open the windows and use box fans and ceiling fans to circulate the air.
The hot water extraction method is both friendly for the environment and the carpet. The main setback is your carpet will take longer to dry and uses a fair amount of water. Many carpet manufacture recommends carpets be maintained by the hot water extraction method.
What is the best carpet cleaning solution for machines?
Hoover Oxy Deep Carpet Cleaning Solution for Machines
Hoover Oxy Deep Cleaning Carpet Shampoo, Concentrated Machine Cleaner Solution, 50oz Formula, AH30950, White
FAST-ACTING FORMULA: Attacks and breaks down tough stains like ketchup, dirt, pasta sauce, coffee, grape juice and more
OXY TECHNOLOGY: Permanently removes dirt and tough, colored stains
ADVANCED CLEANING ACTION: For use on carpet, upholstery and car interiors
We earn a commission if you click this link and make a purchase at no additional cost to you.

The Hoover Oxy Deep Carpet Cleaning Solution is the best commercial carpet cleaning solution because of its fast-acting and Oxy technology.
What's more?
The fast-acting formula works on all kinds of surfaces, materials, and stains. One full sweep, and you can get rid of all dirt and stain off your carpet without the need to clean it again and again. Its oxy technology permanently removes tough stains, dirt, and colored stains.
The large 50 ounce Hoover Oxy is recommended for full-sized deep cleaning machines like the Hoover, Rug Doctor, and BISSELL. It's formulated with a fresh and clean smell called "Ocean Breeze." This is something to consider for those sensitive to fragrances. Try the AH30952 Hoover Free & Deep Clean carpet shampoo for a no scented formula.
What is the best carpet shampoo for pets?
Carpet Miracle Shampoo for Pets
Carpet Miracle - The Best Carpet Cleaner Shampoo Solution for Machine Use, Deep Stain Remover and Odor Deodorizing Formula, Rug Car Upholstery and Carpets, Smells Great, Concentrated Natural (32FL OZ)
Carpets Like New - Sunny & Honey brings you Carpet Miracle, a carpet clean solution that restores your fabric surface to make it look like new again. Our carpet and car upholstery deep cleaner smells...
NATURAL CLEANING POWER - Carpet Miracle was created with your kids and pets in mind! This shampoo formula is biodegradable, non-toxic, and is scented with essential oils. This product is also Leaping...
Extremely Effective and Concentrated - Each bottle of the cleaner for carpets, rugs, upholstery, and cars contains a highly concentrated formula - so a little goes a very long way! We've tested its...
We earn a commission if you click this link and make a purchase at no additional cost to you.

Carpet Miracle shampoo for pets performs wonders on your dirty carpets by restoring their original new look. It deodorizes lingering smalls and helps make your rug feel soft again. Your carpet deserves the best carpet shampoo for pets.
Carpet Miracle is non-toxic and biodegradable. It's friendly for kids and pets and Leaping Bunny Certified.  Though not potent, it's scented with essential oils. The shampoo is suitable for all carpet cleaning machines as well as a steam cleaner.
Carpet Miracle shampoo cleans food and coffee spills, pet stains, dirt, and more.  The cleaning formula can be used on car upholstery, used furniture, carpets, rugs, etc. Each product purchase supports no-kill shelters and animal rescue groups.
What things can you clean with a carpet extractor?
Comforters – Spot clean large comforters instead of spending money at the cleaners
Furniture – Cushions get dirty all the time, especially with kids. Understand the couch fabric care before cleaning.
Curtains – Use the hose and attachments to clean machine washable curtain fabrics.
Mattresses – Handheld extractors or machines with hoses can be used to rid mattresses of dust mites, dead human skin cells, and spills. 
Car upholstery – If you have a light car upholstery like me, you'll notice every stain.  It's especially bad in the wintertime.  
What Types of Stains Can a Portable Carpet Cleaner and Extractor Remove?
Portable carpet cleaners and extractors, such as a SpotClean professional portable carpet cleaner, are a great tool to help you keep your house looking clean and your carpets looking refreshed and new.
They typically have a clean water tank and a dirty water tank and use hot steam and/or wash soap plus suction power to clean your carpets and many other surfaces of stubborn stains. When you look at the dirty tank water, you can actually see all the grime and dirt that you didn't even realize was in your carpets.
Many people like to have their own portable carpet cleaner or extractor at home so that they can clean their carpets and other surfaces on a regular basis. The powerful cleaning performance of these carpet cleaning machines and their vacuum power can tackle tougher stains and can be a solution for permanent stain removal. That can save you loads of money by refreshing old carpets instead of having to replace them.
There are many different portable carpet extractors that come at an affordable price and provide a high level of performance, which gives you a cleaner carpet quickly without needing harsh chemicals.
Here are some of the different types of stains that you can tackle using a portable home carpet cleaner.
Loose dirt stains and stains caused by dirt particles
General dirt is one of the most common causes of little marks and stains on carpets inside the home. When you come home, you often transfer little bits of dirt from your shoes and feet onto carpets, and food crumbs and other types of household dirt also frequently fall onto the floor. If they're not vacuumed up right away, they can get lodged in carpets and can be difficult to get out without a carpet cleaner.
Heavy stains and tough stains
There are many types of substances and materials that can leave tough stains on your carpets, whether in the car or inside your home. And some tough stains can also end up on your curtains, comforters and mattresses. Just think of kids playing with pens, or someone accidentally spilling an ink cartridge or painting supplies. 
Time is usually of the essence when successfully getting rid of tough stains, but it's also important to know which cleaning chemicals to use for the particular stain you're dealing with.
In addition to using carpet-cleaning machines on hard surfaces like floors, they can also be used (depending on the make and model) to clean soft surfaces. These include things like air mattresses, comforters, curtains, upholstery, furniture, and car seats.
It's wise to try and remove dirt and stains as soon as something has been spilled. But many people falsely believe that it's impossible to remove dry stains that have been on a surface for a while. The powerful pressure of carpet extractor vacuums and the suction power they have, combined with being able to use steam and soapy water to clean surfaces, means that even dry stains can be removed.
If you have a pet living in your home, whether it's a dog, cat, rabbit, hamster, or a bird — you're bound to get some kind of pet stains on your carpets. Whether they soil a carpet, bring a creature they've caught inside your home, or put mud and dirt on your floors — you need to find a way of removing pet stains. Not to mention the dust mites and other germs they leave behind, which may require a little carpet refresher or dry vacuum.
Best Auto Detailing Carpet Extractor Summary
Cleaning car carpet properly is a multi-pronged approach, which can be expensive if you hire someone else to do it. But if you buy the best auto detailing carpet cleaner for the job, you can save time and money. You'll be able to clean and detail your car interior whenever it gets dirty.
Choosing the best auto detailing carpet extractor isn't as easy as it seems.  You are bombarded by tons of options, but every model will not suit your needs due to their unique features. Select the one that meets your overall needs for the right price. 
See our guide on gas stations with vacuum cleaners near me.