There are very few things in this world as fun and relaxing as going to the movies. Going to the movies is a top destination due to the large HD images on the screen, the crystal clear surround sound, and even the comfortable chairs.
It's even better if you can bring the entertainment to your home. Your answer is by buying the best 4k projector for under $2,000. Yes, even with a budget, you can bring the cinema experience right into your home with the cheapest 4k projector from our list.
Best 4k Projector for Under $2000
For less than $2,000, you can have that cinema experience in your house. Granted, your home cinema might not be quite as grand as the movie theater. But you'll get the same enlarged picture and a miniature cinema experience right in your living room or basement. Nowadays, existing Comcast customers or AT&T Uverse subscribers can rent newly released movies and stream them at home.
Here's a quick review of some of the best 4k projectors for your new home theater.
Best Home 4k Projector Under $2000
Color adjustment and accuracy, lens zoom abilities, easy setup, and low noise are some of the key features any good home projector should have. It should also offer the right contrast, so it works perfectly for movies, Netflix, or in a dark room.
1. BenQ HT3550 Projector
Last update on 2023-09-21 / Affiliate links / Images from Amazon Product Advertising
The tagline for this projector is "Colors as Directors Envisioned," which tells you all you need to know about it. It's one of the best 4k projectors for everyday use at home. The BenQ HT3550 has 8.3 million pixels and an extremely high contrast ratio for excellent image quality even in a bright room. In addition, it uses DCI-p3 color technology to give you nothing but accurate colors as intended by the film directors.
It's easy enough to set up. The BenQ is a short-throw projector that allows it to project 100″ at just 8.2 ft. Couple that with its 10-element lens array that provides you with exceptional picture sharpness, excellent color quality, and astounding clarity.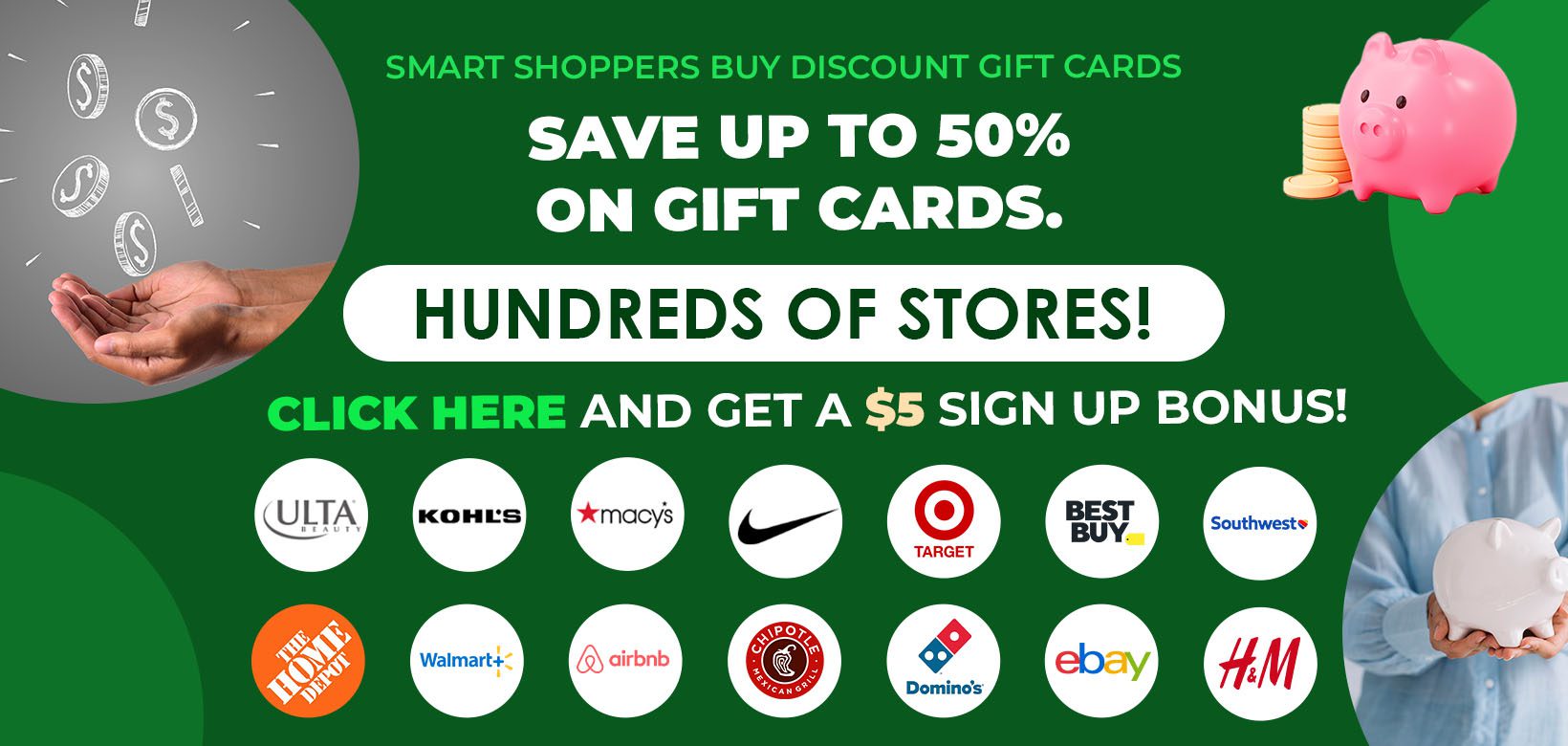 Pros
4,000-hour lamp life
True 4K
Industry-leading 3-year warranty
Easy setup and short throw projector
Cons
The fan isn't relatively as quiet as some competitors
Best 4k Projector for Gaming Under $2000
While most projectors can be considered multipurpose, when it comes to gaming, there are several factors that you need to keep in mind to buy the best one. For example, the projector needs to have a low input lag to ensure that your gaming isn't interrupted.
2. BenQ TK700STi 4K HDR Gaming Projector
Sale
Last update on 2023-09-21 / Affiliate links / Images from Amazon Product Advertising
The BenQ TK700STi, arguably the best gaming projector on the market, possesses all of the important qualities to gamers who want to use it for PS5 or Xbox. For starters, it offers an input lag of just 4.2ms when gaming in HD and about 17ms when gaming in 4K. In addition, it means that you can now enjoy outstanding images without losing your competitive edge while gaming.
The projector is straightforward to set up and doesn't need much space (about 7 feet to give you a 100-inch screen size).
Another key advantage of this gaming projector is its many gaming presets, including RPGs, first-person shooters, and even sports games. With the presets, the BenQ TK700STi 4k short-throw projector optimizes the picture in such a way that you can see all the sharp details and highlights, even in the darkest areas of your gaming field.
Pros
Low lag
Excellent gaming presets
Android streaming
Easy setup
Short throw projector
True 4K resolution
Wireless casting through Chromecast and AirPlay
Cons
It has a shorter lamp lifespan
Best 4k Projector with Wi-Fi and Bluetooth Projector Under $2000
In the old days, projectors came with what seemed like an entire factory of wires and cables connecting to them. Not only are these cables unsightly, but they present a tripping hazard whenever you want to watch a movie, especially for kids or animals running around.
Thankfully, some projectors have Wi-Fi and Bluetooth capability now. Thus, the projectors allow you to fully immerse yourself in a 4K resolution of cinematography without wires and cables.
3. TOPTRO 5G Wi-Fi Bluetooth Projector
TOPTRO Projector, 5G Wifi Bluetooth Projector,500 ANSI (Over 18000L) Native 1080P Movie Projector For Outdoor Use,4P/4D Keystone,4K Supported,Portable Phone Projector Suit For IOS/Android/TV Stick/PS5
【Equipped with the latest Bluetooth 5.2 & 5G WIFI function】:The TOPTRO projector is equipped with Bluetooth WIFI, the latest 5G WIFI function allows you to play mobile games synchronously with ultra-low latency, and watch your favorite sports live broadcast in real time! The built-in 5.2 Bluetooth function makes it very convenient to connect the projector to your wireless headphones, speakers, headphones and other audio devices, which is very convenient.
【Upgrade to 500 ANSI & native 1080P】:The new upgrade in 2022, the brightness of the X1 outdoor projector has been increased to 500ANSI (over 18000L). The native 5" 1080P screen allows this video projector to increase the brightness of other 1080P small projectors by 65% .Trust me, it's the perfect choice for your outdoor cinema!
【4D/4P function & carrying case included】:TOPTRO video projector comes with the latest 4D/4P reminder correction, which allows you to place or install sideways. The packaging comes with a great carrying case that can be used to better store and protect the X1 home projector, and we are more than willing to provide a bonus with better quality than the simple curtains that other projectors carry. If you still want a simple curtain, please contact our after-sales customer service email.
Last update on 2023-09-21 / Affiliate links / Images from Amazon Product Advertising
The TOPTRO 5G Wi-Fi Bluetooth Projector is impressive. For one thing, it's much more affordable than you might think. Besides the price, several features make this projector perfect for people who like to travel with their entertainment.
For starters, it's a mini portable projector with native 1920 x 1080 resolution and capable of supporting 4K. It means that even when you're outside, you'll get the clearest, brightest, and most colorful images possible.
Thanks to its latest Wi-Fi Connection Sync Technology and Bluetooth 5.0 function, you can easily mirror your phone or handheld device to the projector. It's even compatible with Bluetooth headphones.
Pros
Wi-Fi and Bluetooth capability
150,000 lamp hours
Six available interfaces (USB, AV port, HDMI, and so on)
3 intelligent cooling fans
Portable
Affordable
9,000 lumens of brightness
Cons
It doesn't come with a carry bag
Best 4k Projector for Golf Simulator Under $2000
Sometimes, you just need to relax and practice your shots without going to the green as a golfer. It's especially helpful during the snowy winter months.
In this case, having the best 4K projector for a golf simulator is the only other option. The projector needs to offer 4K resolution for high-quality images and an incredible response time.
4. Optoma UHD50X True 4K UHD Projector for Movies & Gaming
Sale
Last update on 2023-09-21 / Affiliate links / Images from Amazon Product Advertising
The Optoma UHD50X True 4K UHD Projector for movies and gaming is an excellent choice for pro and hobby golfers alike. It offers 8.3 million pixels, native 4K resolution, and an UltraDetail 8-segment color wheel.
Designed with gamers in mind, the 4k ultra HD projector has an input lag of 16ms to 26ms depending on the resolution set. While that doesn't make it the fastest projector on the planet, it does ensure that the lag is low enough, so there's no noticeable delay.
The Optoma UHD50X has a 3,400 lumens lamp, making it bright and versatile for bright rooms, like when booking a hotel conference room. Finally, it offers robust adjustment and alignment options that give you excellent flexibility. As a result, it's a wonderful choice for golfers at an affordable price.
Pros
Low lag and no blurring during gameplay
True 4K
High contrast and vivid colors
Easy installation
A host of hardware interface options
Cons
Best 4k Projectors for Outdoor Use Under 2000 
The best projectors for outdoor use come in handy whenever you need to relax with a bunch of friends and just watch your favorite movies while barbequing.
The projectors need to be extra bright, offer a host of media source options and different streaming capabilities with DIRECTV equipment. But most of all, they need to be portable and durable enough to withstand the outdoor elements.
5. ViewSonic X10-4KE Projector
Last update on 2023-09-21 / Affiliate links / Images from Amazon Product Advertising
The ViewSonic X10-4KE is designed to offer vivid colors (709 color accuracy). In addition, the outdoor projector is capable of giving you an immersive theater-like experience in 4K UHD quality on a 200-inch screen size. Equipped with 2400 lumens, it's a lamp-free projector with a 30,000-hour lifespan and consumes minimal power compared to a typical LCD TV.
Furthermore, it has built-in dual Harman Kardon speakers (Bluetooth). The speakers deliver enough decibels to reach every corner of your typical backyard space. The carry handle makes it easy to carry and easy to set up. You can use it to host a drive-in movie experience with friends and neighbors.
Pros
Wi-Fi and smart compatibility
Lamp life of 30,000 hours
2400 lumens
Bright and sharp images
Built-in sound system
Cons
The HDR content technology is average
Best 4k Projectors for Watching Sports Under $2000
The best projectors for watching sports should give an experience close to being in the stadium. It needs to offer 4K UHD, vivid color accuracy, bright light, and extremely high refresh rates.
6. LG HU70LA 4k Home Theater Projector
LG CineBeam UHD 4K Projector HU70LA - DLP Home Theater Smart Projector with Alexa Built-In, White
With a breathtaking screen size of up to 140 inches, the ceiling-mountable HU70LA delivers 4K UHD resolution, leveraging XPR* with 8.3 million pixels (3840 x 2160), four times the resolution of Full HD
Wheel-less LED technology uses a 4-channel LED with RGB separate color and Dynamic green, overcoming conventional projector defects such as discoloration of LCD and the rainbow effect* of DLP for a vivid picture with rich and deep color
Remote Focus allows you to zoom in on areas on the screen with an improved 1.25x zoom. Use the included LG Magic Remote to adjust the screen size without relocating the projector
Last update on 2023-09-21 / Affiliate links / Images from Amazon Product Advertising
LG HU70LA 4k is capable of projecting on a 140-inch screen size. The smart projector is the kind of sidekick you want on a lazy Sunday when all you want to do is watch sports and relax.
It's equipped with a host of smart connectivity options from Alexa, a webOS Lite Smart TV, and a magic remote. You won't even have to move from your seat to control it.
Its 4K content, UHD resolution, and HDR10 with TruMotion ensure that you enjoy the brightest and most vivid images even on a bright day. The LG HU70LA supports up to 1500 lumens of maximum brightness. In addition, its technology all but assures you of smooth video frames and motion while watching sports.
Pros:
A host of smart features
Exceptionally sharp and vibrant images
HDR10 technology offers smooth viewing
Easy to set up and control
Cons:
The zoom scope is a little limited
Best Daylight 4k Projector Under $2000
You aren't always going to be in a dark room when you need to watch a movie or a game—as such, finding the best projector for bright rooms or daylight is important. It needs to have higher lumens, resolution, and contrast than a basic projector.
7. Vivitek HK2288-WH
Last update on 2023-09-21 / Affiliate links / Images from Amazon Product Advertising
The Vivitek HK2288-WH 4K UHD projector has 8.3 million pixels for nothing short of outstanding image detail and spectacular visuals. In addition, it features up to 2,000 ANSI lumens for maximum brightness and an advanced video processor for smooth streaming stability.
What makes Vivitek stand out is its level of technology. The portable projector has DLP DarkChip3, BrilliantColor technology, and a 1,000,000:1 contrast ratio for colorful and highly vibrant images and picture quality.
Plus, it's all tied together with its HDR10, which enriches the image brightness further.
Pros
Excellent contrast ratio
Advanced video processor
Vibrant images and good picture quality
Portable projector
It works well in bright rooms and environments
Cons
Not a very well-known brand
Best 4k iPhone Projector Under $2000
The two main factors when buying the best 4k iPhone projector for under $2,000 are portability and connectivity. Portability is essential because you should take the projector wherever your iPhone goes. Connectivity is important because sometimes the exact cable you need isn't available.
8. KODAK Luma 350 Portable Smart Projector
Sale
KODAK Luma 350 Portable Smart Projector w/ Luma App | Ultra HD Rechargeable Video Projector w/ Onboard Android 6.0, Streaming Apps, Wi-Fi, Mirroring, Remote Control & Crystal-Clear Imaging
THE PREMIER CHOICE FOR DLP PROJECTION | Portable Smart Projector Utilizes Breakthrough Digital Light Processing Technology to Render HD Video & Imaging w/ Stunning Color, Clarity &LED-Lumen Brightness | Massive Displays Up to 150" | Use With the iOS Luma 350 App for Intuitive Wireless Access
COMPATIBILITY ACROSS ALL SMART DEVICES | Turn Your Phone Into a Remote| Discover the Ultimate All-Inclusive Multimedia Experience w/ Onboard Wi-Fi, Bluetooth, Screen Mirroring, HDMI & USB for Phone, Laptop, Tablet, Streaming through downloaded Apps, Blu-Ray, Consoles & More. Note: The remote can only turn off the projector.
CINEMA-QUALITY VIDEO FOR MOVIE MAGIC | Recreate the Visual Excellence of a Theater | Project in Full Ultra HD Resolution w/ Unbelievable Picture Quality| Built-In Speaker Lets You Enjoy Audio—No External Equipment Needed | Use your phone as a remote to adjust settings, open apps & choose content
Last update on 2023-09-21 / Affiliate links / Images from Amazon Product Advertising
The KODAK Luma 350 is a 4K UHD rechargeable smart projector that offers compatibility across almost any smart device, including your iPhone, Android, laptop, and tablet. In terms of connectivity, the projector has both HDMI and USB options, including onboard Wi-Fi, Bluetooth, streaming devices, and more.
Although it's pretty tiny, it does offer cinema-quality videos, which is unbelievable picture quality for such a small device. Thanks to its iOS and advanced Android interface, you can download a host of apps that enhance your connectivity and experience.
Pros
Portable
Compatible with most smart devices
Advanced Android and iOS interface
Cinema-quality images
Cons
The Bluetooth has connectivity issues sometimes
FAQ
What's the best 4k projector screen?
Finding the best 4K projector screen is a lot like finding the best 4K projector; it's subjective. It all depends on your specific needs and the size of your space. You should buy a 4k projector screen based on your type of projector because some work better in large spaces while others work better in bright rooms.
Personally, I'm a fan of front and rear 4k projector screens for my backyard or indoor use. It lets the kids run around without worrying about tripping on the outdoor extension cords, knocking over the equipment, or standing in front of the projection.
Projector Screen and Stand,JWSIT 120 inch Outdoor Movie Screen-Upgraded 3 Layers PVC 16:9 Outdoor Projector Screen,Video Projection Screen with Carrying Bag for Home Backyard(Rear Projection Screen)
▶【Easy to Set UP】 The projector screen with stand 120" is ready for quickly set-up in few minutes. Just press the metal snaps around the portable frame to quickly fasten the projector screen to the one-piece frame flatly, detachable legs can be assembled easily with no tools required.
▶【Excellent Projection Display】Active 3D and 4K Ultra HD, decent size 16:9 Cine Grey with 160 degree wide viewing angle, the outdoor movie screen is designed for providing sharp and high-resolution images, enriched colors and supreme watching experience from different viewing position.Projector screen with stand,perfect for schools,weddings,church and other display.
▶【Convenient to Carry】The Rear projector screen made by lightweight but sturdy aluminum, the portable movie screen frame can be easily transported to anywhere with included soft padded carrying bag and be well protected. The 120" outdoor movie screen folds super compactly than most 4K HD projector screensthat make it easy to travel along with for family trips, camping, or backyard movie night ect.
Last update on 2023-09-21 / Affiliate links / Images from Amazon Product Advertising
What are the most important features to look for in a projector?
The most important factor when buying a 4k projector depends on your needs.
If it's a gaming projector, one of the most critical factors is lag. When playing games online, you don't want a projector with a slow refresh rate, and that overheats.
Other factors to consider include brightness, how easy it is to set up, connectivity, lumens, warranty, and, of course, portability.
See our guide on the best projectors for under $1,000 outdoors.
What's the aspect ratio of 4K?
The standard aspect ratio of 4K is 4092 by 2160, which is often calculated to 1:9:1.
What's the best picture size for 4K projectors?
While 4K projectors can give you a maximum picture size of 300″, the best and clearest picture size is around 150″.
Best 4k Projector for Under $2000
You should buy the top 4k projector for the money because more media is streaming in 4k, and it's the new standard. There was a time when 1080p was the in thing, now it's 4K, and soon it will be something better.
But until then, being able to enjoy your movies, games, and movies in 4K is something worth spending your money on.
See our guide on local places that sell used electronics.