Many people are always looking to earn extra income on the side and for good reasons. You can use that extra cash to drastically reduce debt, build an emergency fund, save money for college or vacation, or just throw some extra savings towards your retirement fund.
The good news is, there are so many ways to earn fast cash in the gig economy, especially the transportation sector. Some driving opportunities are the best under the table jobs that pay cash. One way to make more money this year is to become a pilot car driver.
Here's why you'll want to become a pilot car driver: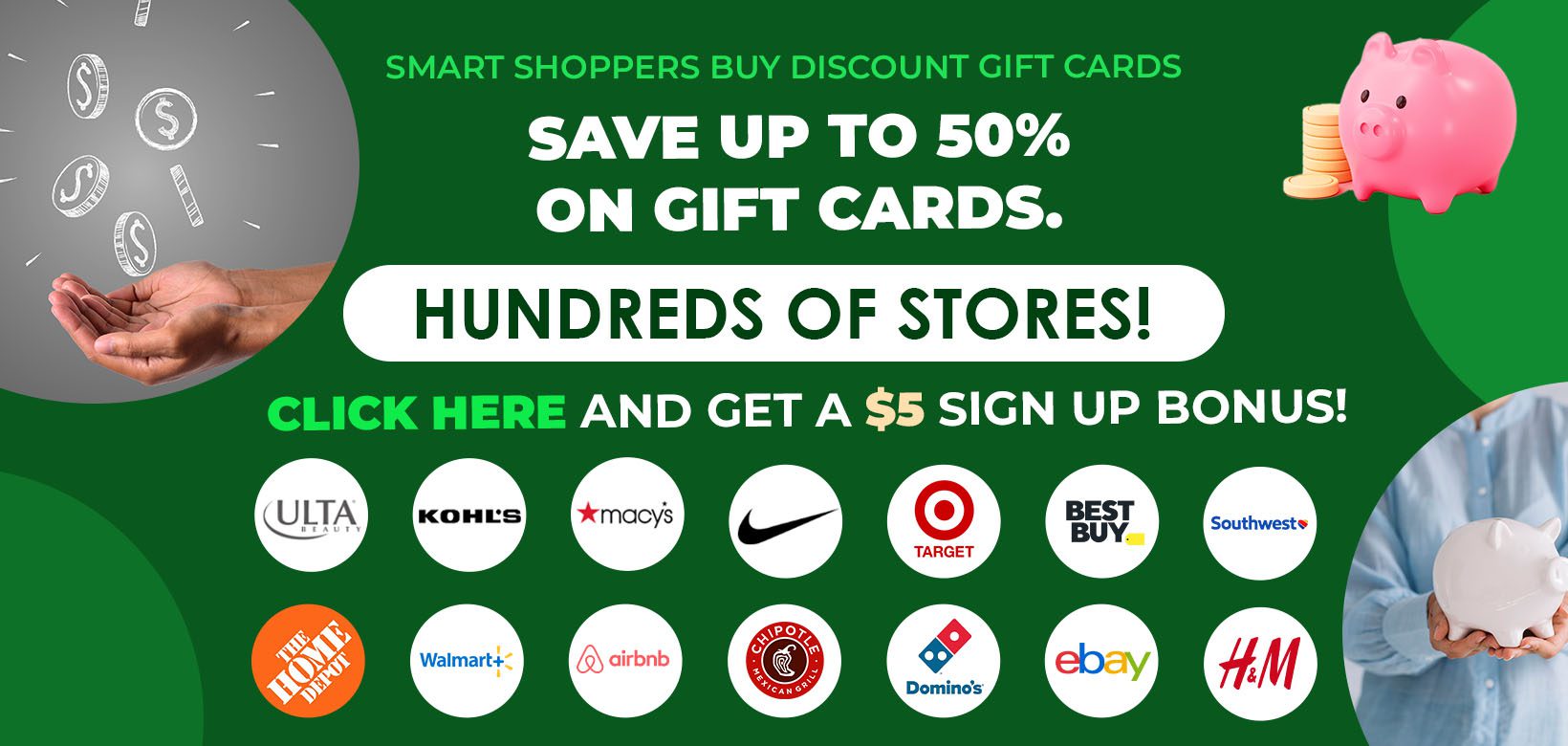 Sixty-three percent of U.S freight is hauled by trucks and specialized carriers. It has made hauling oversize freight one of the most profitable modes of transport. Since these carriers carry oversized freight, they usually need to be guided along the way by small cars to avoid causing traffic jams or accidents and ensure that the load is delivered safely to its destination.
Drivers responsible for guiding these giant freight haulers are called pilot or escort vehicle operators (P/EVOs). If you obtain certification as a pilot car driver, you can quickly join this growing industry.
You may not have heard of this job because people rarely talk about this type of work. It is one of the jobs that people don't think about unless you know it. A pilot car escort is a good job to make money on the side if you have the determination.
We'll tell you how to become a pilot car driver by walking you through all the requirements.
What is a Pilot Car Driver?
A pilot car driver is someone who operates an escort car. You must have seen cars that drive in front of or behind wide-body trucks carrying oversized loads such as mobile homes and aircraft wings. Those cars are popularly known as pilot or escort cars.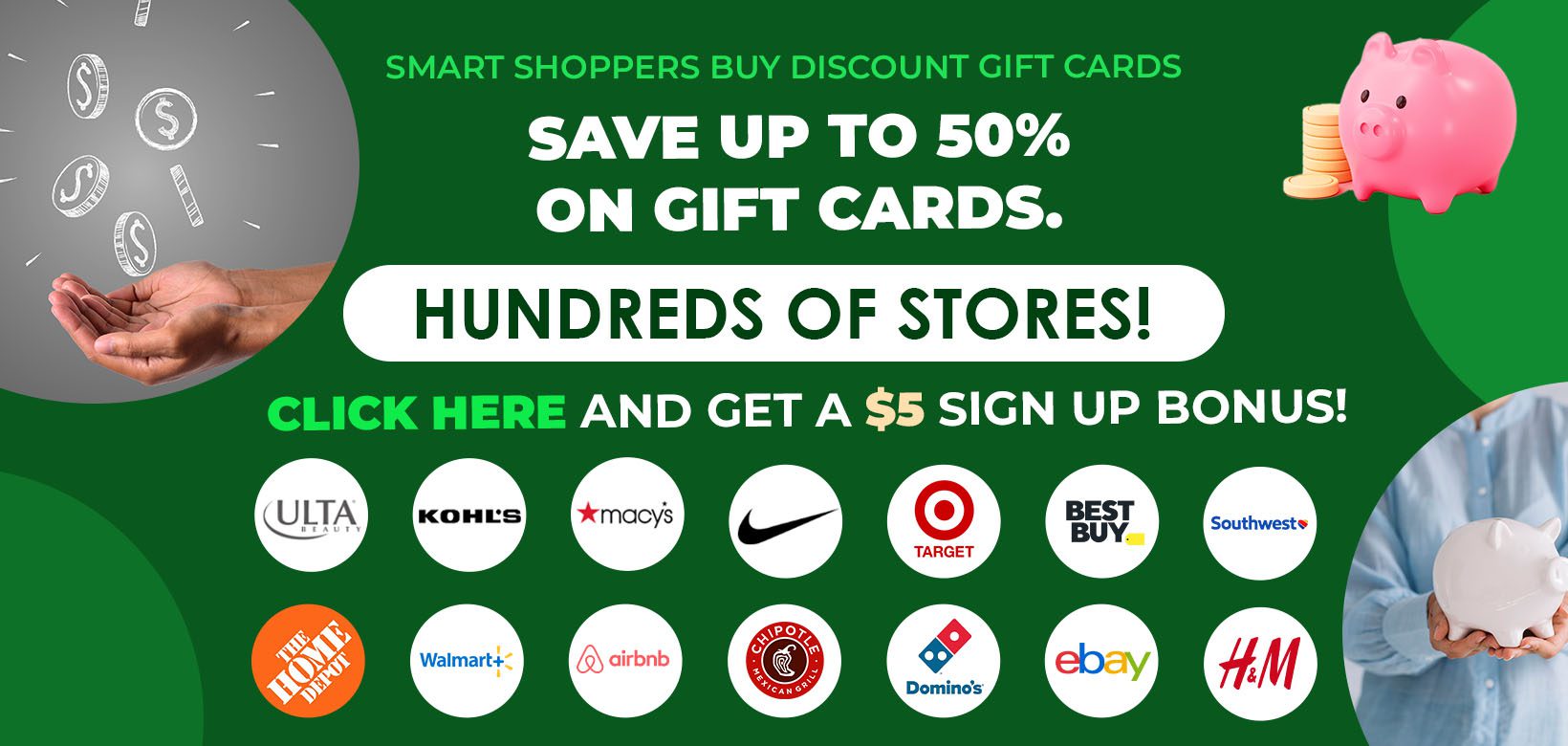 Pilot car escorts mostly work in the freight or transport industry. Their responsibilities may differ depending on the field of work, but generally, their job is to escort oversized trucks or specialized carriers carrying large loads. Common tasks include :
Alerting other drivers of an upcoming load: Pilot car drivers go ahead of these trucks to alert the traffic ahead that a massive load or vehicle convoy is following close behind, and they should steer clear off the road.
Surveying the road ahead: A pilot car driver surveys the road ahead and communicates with the truck driver via radio to alert them of any hazards or obstacles that may interfere with delivery.
Due to the risk of hauling oversized loads, pilot cars are fitted with bright signs, flashlights, and flags. State regulations require that every pilot car driver must have such equipment in or on their car without fail. The goal is to draw the attention of everyone on the road to the oversized load.
Safety is the word of the game in car piloting because even a slight mistake can be severe. In most cases, you'll see another pilot car driver trailing behind the oversized load to draw the attention of drivers approaching from behind of the massive load ahead.
If you are looking to become a pilot car driver, you are seeking a noble task. Apart from the salary, you'll also be playing an important role in ensuring the safety of all other drivers sharing the road with the truck driver.
The simple tasks of ensuring that turns are executed safely and overseeing lane changes or bridge crossings so that the load is delivered safely to its destination can be very fulfilling.
How Much Does a Pilot Car Driver Make?
There isn't a one-salary-fits-all when it comes to how much a pilot car driver earns. As you would expect, the pay will differ from state to state and company to company. Per-mile pay will vary depending on the shipping distance, type of freight, and the rate the company is willing to pay.
Generally, pilot car drivers are paid per mile. The pay is usually $200 for the first 100-150 miles. Then, you will be paid anywhere between $1.30 to $1.50 for every additional mile driven—the annual salary averages out to about $34,000 per year for a pilot car driver.
What about the per hourly rate? Per Payscale.com, you can expect to earn $16.34 per hour working as a pilot car driver.
But according to Career Trend, salaries for wide load pilot car escorts vary widely from state to state. The difference can be up to $20,000 per year! They estimate a pilot car driver to earn an average of $56,000 per year, with per mile pay ranging from 41-52 cents.
The top 10 percent of full-time pilot car escorts earn about $100,00 annually, while the bottom 10 percent make as little as $30,000 per year.
All said, there is no salary cap for car pilot drivers, especially those who are paid per mile. As long as there's work, you can do as much as you want and earn as much as you can. You'll make money driving around.
But there is something you should watch out for in your quest to become a pilot car escort because the salary equation can get quite complicated.
Generally, you'll be using your personal car for the job. That means you will shoulder the burden of repairs like flywheel resurfacing or rotor turning, maintenance like an oil change, and fuel because you will be paying for these expenses out of pocket. These costs can add up, especially when faced with unforeseen car-related expenses that may call for extensive repairs.
It's best to buy cheap gas at Sam's Club gas station or a 24-hour Kroger gas station.
What should car pilot escorts do?
Since you are self-employed, you are entitled to claim these expenses and the mileage driven for a tax deduction. Also, consider negotiating with your company to share in some of these expenses or factor your overhead in the salary.
Pilot Car Requirements by State
Different states have different rules and requirements for pilot car drivers. These include when a pilot or escort vehicle is required and the qualification criteria for becoming a pilot car driver. In this section, we will walk you through all the pilot car requirements by state.
What are the Qualifications to Become a Pilot Car Driver?
The qualification criteria for a pilot car job is straightforward. Requirements may vary by state, but some rules apply across all states.
Here are the qualifications to become a pilot car driver:
Must be 18 years old and 21 in some states
Valid driver's license
You must have taken a defensive driving course or hold a class A, B, or C commercial driver license
Carry vehicle liability insurance
Ability to speak English and communicate professionally
Most states don't require pilot car drivers to be certified. Currently, 12 states require escort vehicle operators to obtain certification by taking a one-day certification course and then pass the written test at the end of the course.
What States Require Pilot Car Escorts to be Certified?
Here are the states that require pilot car escorts to be certified:
Arizona
Colorado
Oklahoma
New York
Georgia
New Mexico
Louisiana
Virginia
Nevada
Minnesota
Washington
Florida
Once the base requirements are met, you should consult your state's transportation department to learn the specific rules and regulations governing pilot car services.
When are Pilot Cars Needed?
As an escort vehicle operator, you need to know when your services are needed and when to ask for more help. For example, you'll need two vehicles when a wide-body truck requires an escort.
Requirements for the number of escort vehicles vary by state, but generally, here's what you need to know:
One pilot car requirement: A vehicle must have one pilot car escort when it is 12 feet wide. Also, many states require a pilot car when a vehicle is longer than 95 feet.
Two pilot car escorts: A vehicle must have two pilot cars if the load is over 14 feet wide or more -one in front and one behind. A pilot car is also required if the load is over 14 1/2 feet high.
Pilot Car Certification Classes Near Me
About 12 states require training and certification for anyone considering to work as a pilot car driver. The goal is to ensure that you have the skills and knowledge required to comply with the state law, deal effectively with emergencies, and safely guide oversized vehicles along the road.
Where can you get pilot car training nearby?
All the states that have requirements for pilot car certification offer a one-day approved training course. Generally, you will find very few places that offer pilot car training near you.
After the course, you take a written pilot test to demonstrate that you can carry and use the proper safety equipment, work as a flagger, and direct traffic when required. Your first stop should be your State Department of Transportation.
If you live in Washington or Colorado, your best bet is to consider taking an online pilot car certification course. Evergreen Safety Council allows you to take pilot car courses and obtain certification in those two states. It is an 8-hour course offered both online and in-class.
What are the Pilot Car Insurance Requirements?
Before you put your pilot car to work, it is important to have the right insurance. Pilot car insurance is essential and can save you a lot of stress down the line if there is an incident resulting in bodily injury or property damage.
Pilot car insurance requirements vary by state, but generally, all 48 states require at least commercial auto coverage for pilot cars. Other types of coverage, such as professional liability and general liability coverage, are recommended.
As an escort vehicle operator, professional liability will cover all your additional duties, but you may need general liability coverage by some companies. You must determine how much insurance you need and what you can afford.
What are the Best Vehicles for a Pilot Car?
Generally, there is no requirement regarding the size and type of cars used for a pilot car in most states. But some cars make the best vehicles for a pilot car, and some states may require you to use them.
A pilot car should have a clear 360-degree field of vision from the driver's seat. Also, vehicles weighing at least 2,000 pounds or at least quarter-ton pickup trucks make the best vehicles for a pilot car.
The escort vehicle doesn't have to be new but should be in good condition. In your search for the best car, avoid panel trucks and vans because they lack a 360-degree field of vision. Select the best vehicle you can afford and that has proper air in the tires, fuel-efficient, wheels are aligned, clears a VIN check before you buy, and is maintained. Your vehicle will become an income producing asset for your job.
See our guide on help buying a car from a dealer.
What are the Pilot Car Equipment Requirements?
All states require pilot cars to carry safety equipment, and the driver must know how to use each one of them. The specific size of equipment varies by state. It's the driver's responsibility to know what's required in each state before crossing state lines. You can be ticketed and fined if caught without the proper equipment.
Here is the required pilot car equipment:
"Wide Load" warning sign: The sign should either be mounted either at the front and rear or on top of every escort vehicle. TheThe vehicles may also be required to display signs or placards identifying the company's or pilot name, mobile number, and location.
Warning flags: Many states require warning flags to be mounted on pilot cars. Some states require two flags, while other states require four flags. The size of the flags may be 12 or 18 inches, depending on the state.
Rotating/flashing amber light: The light should be mounted on top of the pilot car and visible at 500 feet.
Measuring pole: If the load exceeds 14 feet high, a height or measuring pole is required, and it must be mounted on the pilot car.
Full pilot car equipment list:
Mileage record book
Oversize load signs
2 Two-way radios
4 vehicle flags and 4 emergency traffic control flags
8 reflective triangles
Warning lights
Reflective safety jackets
2 Flashing lights
STOP/SLOW paddle
Tire changing tools for used tires
Hardhats
12 Safety road flares
Safety vests
First aid kit
Approved fire extinguisher(s)
Measuring pole
Full-size spare tire
Spare bulbs for all lights
Spare parts/fluids
Vehicle mirrors
See our guide on gas stations that take Apple Pay.
Safety Considerations When Becoming a Pilot Car Driver
Escort vehicle drivers or pilot car operators are subject to various certification requirements that aim to ensure workplace safety.
When guiding an oversized truck, trucks with over-dimensional loads, or an oversized vehicle, a pilot vehicle needs to be aware of all the safety requirements. The driver also needs to have an escort vehicle certification and a certificate of insurance. That special certification ensures that escort vehicle drivers have a valid driver license and any additional certification requirements that may be needed in a particular industry or state.
Escort vehicle drivers need to carry the required safety equipment with them to help prevent any accidents and to manage tricky situations that may arise. This may include wearing a reflective safety jacket, carrying reflective safety tape, road cones, jumper cables, a slow safety paddle sign, amber warning light, wooden dowels, two-way radio, cell phone, journal book, professional mileage book, and extra batteries.
Pilot car driving also involves making sure that trucks have the necessary trucking permits, overweight permit maximums are abided by, and that they are aware of the maximum height on the planned route. They should also take into account the actual height of the vehicles and any legal limits that may apply. That includes checking the truck drivers' driving license and driving privileges, industry card, and any actual permit.
When you consider the potential risks and hazards when driving along iced roads and two-lane highways, it becomes more apparent why safety considerations like ensuring escort vehicle driver accreditation and training requirements are complied with, as well as checking that safety protocols are followed.
Some of the basic best practices for safety car drivers include confirming the load movement consignment (checking the load size, width, and height and identifying axle limitations), as well as confirming the route and checking if the load is top-heavy or not. It's important to make sure you can contact the truck driver, so ensure you get their name, cell phone number, and decide on channels for keeping in contact. It's also particularly important to check permits, route surveys, and identify how many escort cars are needed.
Other best practices include preparing contingency plans in case there's a breakdown or an emergency. To prepare for all possibilities so that you can react appropriately, the pilot car driver also needs to complete a safety analysis. This includes assessing load-specific risks like fire, explosions, hazardous material spills and contamination, fragile loads, and sensitivities of perishable goods.
Based on the safety analysis, the escort vehicle driver can then ensure the appropriate emergency equipment is on hand and can review emergency protocols with the team.
When preparing the load to be transported, the safety car pilot will also need to check and mount the oversized load signs and flags and set the height pole where necessary. It's important that the height pole is verified daily.
During transportation, the pilot car driver needs to monitor and check that load lights are working and tie-down straps and chains are intact. They should also check for any brake problems. The driver needs to compare speed readings and ensure that all vehicles comply with regulations and check that safe maneuvering techniques are being followed. It's also the responsibility of the driver to identify and communicate any emergency situations to the team so that they can be dealt with appropriately.
If you are in search of a job, you can find more positions on Jooble.
How to Start a Pilot Car Business?
Starting a pilot car business shouldn't be hard if you follow the proper procedure.
Here's a step-by-step guide on how to start a pilot car business:
Basic qualification: The first thing you need is to meet the basic qualifications for becoming an escort car operator, like having a regular driver's license or holding a class A, B, or C commercial license. Age limit is another factor.
Consider training and certification: The next step is to check with your State Department of Transport to see whether they have any additional requirements such as training and certification. Even if they don't have such requirements, you should consider training to learn the latest industry standards and best practices established at the state and federal level. Such knowledge will give you the confidence to do your work because you know what is required of you.
Choose the right vehicle: The third step is to choose the best vehicle for a pilot car job. Vehicles weighing at least 2,000 pounds with a 360-degree field of vision from the driver's seat make for the best vehicles.
Equip your car: Your vehicle should be mounted with the proper safety equipment before it can operate as a pilot car. For example, warning signs, safety flags, and a rotating/flashing amber light. Also, make sure that you carry every other equipment required by your state, as listed in this article.
Insurance: All states require at least commercial auto coverage for pilot cars. You should also carry adequate liability insurance. This requirement may vary by state and company, but having liability insurance is essential if you are involved in an incident.
Work permit: You'll be running a business as a self-employed professional and be required to obtain a work permit. The permit will legally allow you to work as a pilot car driver in your state.
Find Clients: After you have fulfilled all the requirements, you need to start finding clients. Start networking with trucking companies in your area to build a name. Consult with anyone who has worked as a pilot driver before and can give you advice and connections.
And there you have it! These are the steps you should follow when starting a pilot car business.
See our guide on how to become a better salesman.
How to Become a Pilot Car Driver Summary
You won't run across many people talking about the car pilot escort job. It's a good side hustle and an ideal job where you work alone for introverts.
Start by checking with your State Department to see which rules and regulations they have in place for escort vehicle operators.
Some states require that you undergo training and certification. Even if your state doesn't have the requirements, you should still consider taking a course to build confidence and knowledge.
Then, get the best vehicle for a pilot car, mount the right equipment, find clients and start earning money immediately.
See our guide on the best FM radio for drive-in movies.