Are you also receiving monthly promotions in the mail from competitors like Comcast XFINITY? Is your promotion with AT&T U-verse ending soon? No one from AT&T Uverse customer retention is going to call you. Are you paying list price for services like Internet, television, or phone service? Let's change that today!
Here are 5 easy steps for lower AT&T Uverse deals for existing customers in an infographic.
---
I know cable is technically a luxury and not a necessity. But, honestly, sometimes we really want to catch an episode of "Game of Thrones" on HBO or some college football or this season of "The Bachelor" on ABC. Though, some may put cable after food, water, and shelter. Given cable isn't a necessity, it's easier to tell your cable provider you don't need them and to cut your service.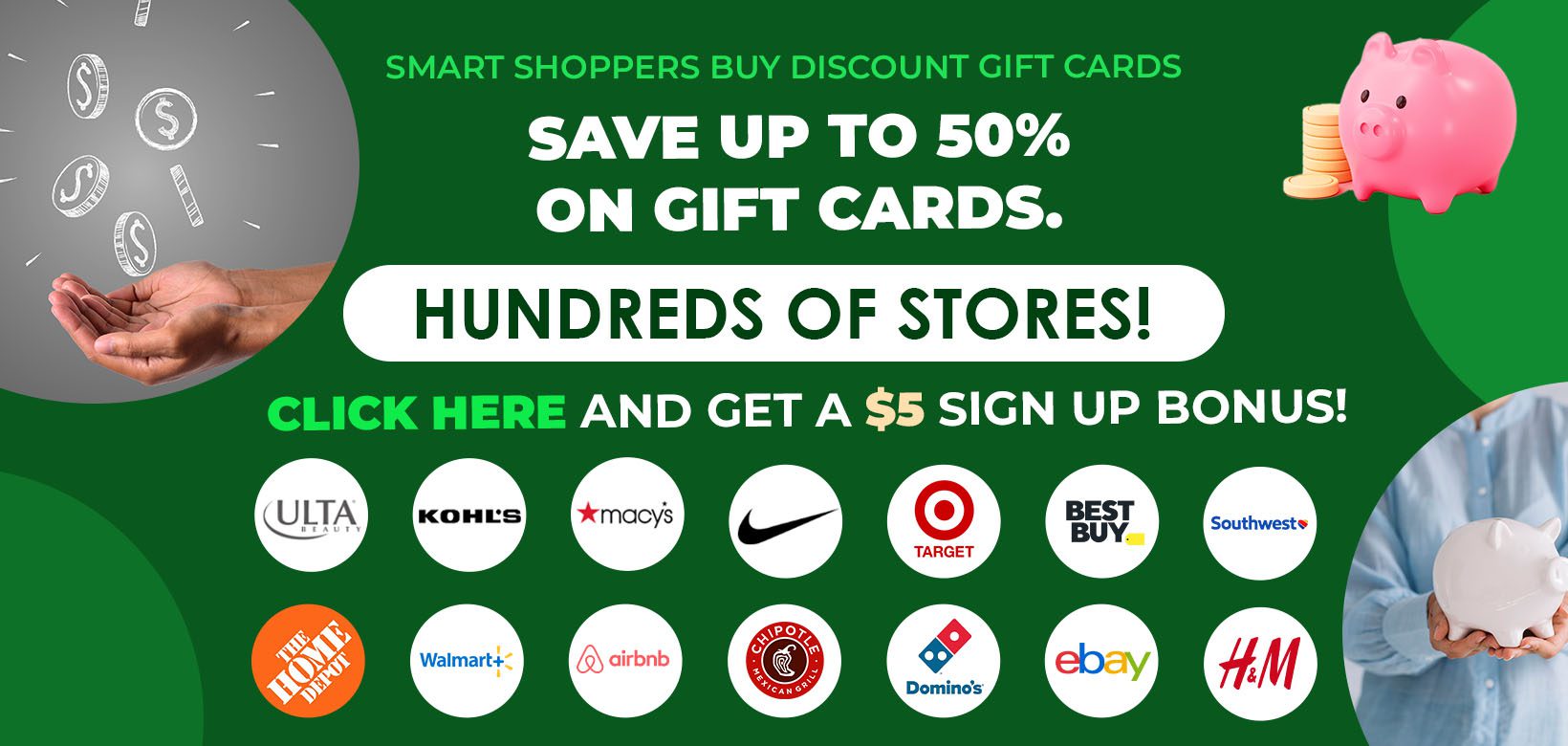 You know the inevitable price hike is coming this year and every year once your trial period ends. Cable providers all waive deep promotional discounts to tempt new subscribers.
AT&T Uverse new customer offers are the best deals offered. It's the same case at all cable providers and cellular companies. But, it doesn't mean we can't keep asking for discounts every year going forward. AT&T promotions for existing customers in 2019 change regularly with the more common ones being Internet speed discounts and premium channel promotions.
The dreaded idea of sitting on hold for an hour and talking to someone at customer service who's powerless is frustrating. It's happened to me many times until I figured out how to find the right person. The person who can reduce your cable bill and offer a deal.
High cable bills are a problem for everyone.
I've gone to several parties where people sit around and complain about their bills. Negotiating cable bills has turned into a business for some. BillFixers, will call AT&T, Verizon, ADT, or Comcast to lower your bill for existing customers. In return, the cable bill negotiation services will take up to 50% of your savings in the first year.
Not everyone is a born expert negotiator. If that you and want to save some time, consider using BillFixers. They offer a no money down and no cost to you unless they save you money. They are incentivized to lower your existing AT&T bills by as much as possible. Click their logo to learn more.
I, on the other hand, do it myself. I've done sales for over 20 years so I enjoy the negotiation. I keep the whole 100% savings for myself. Every year I set my calendar and I'm usually off the phone within 30 minutes. If you can even save $20-$30 a month for 12 months, that's up to $360 savings in 30 minutes. $720/hour! You get the idea. Not bad! I do this for friends and family because I like the challenge.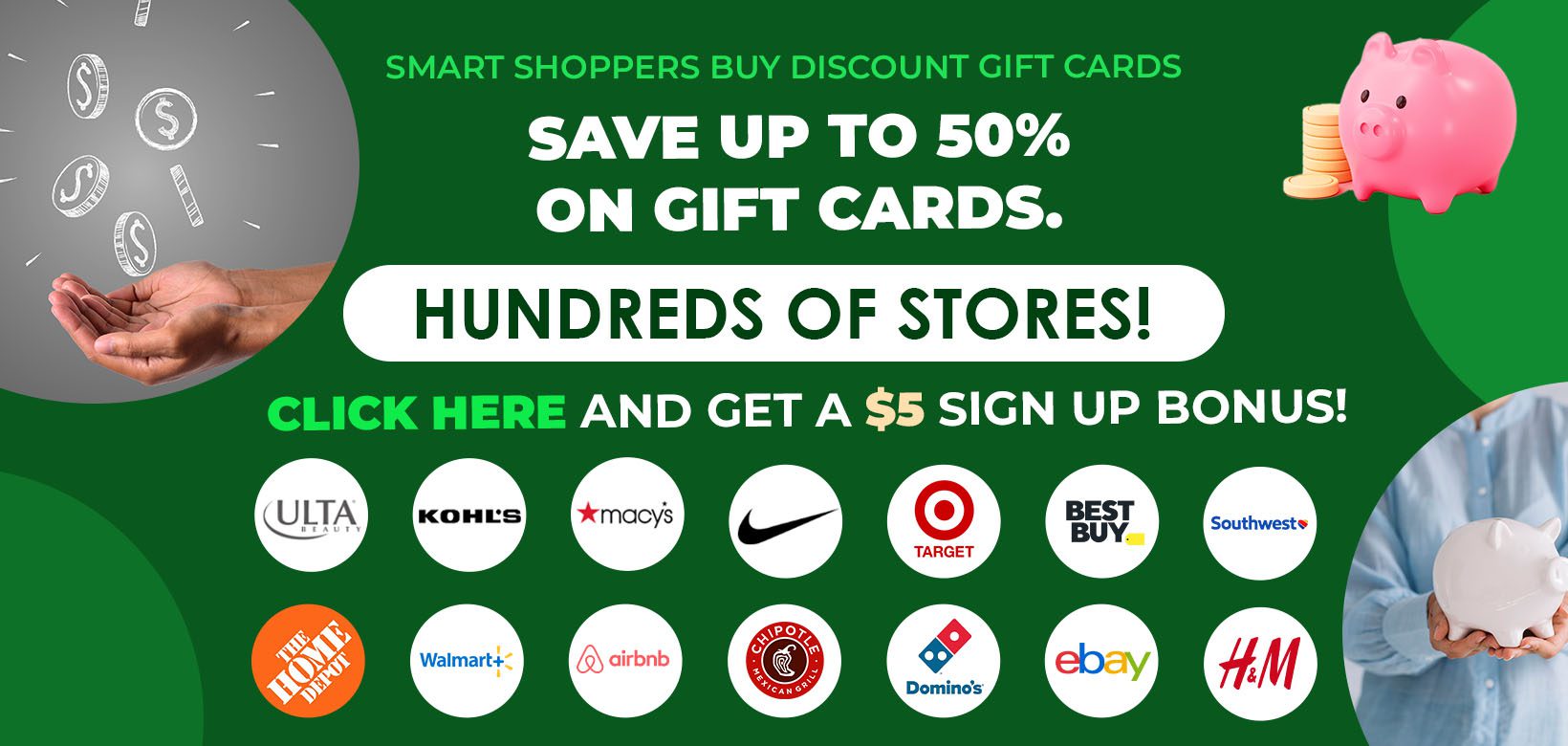 Today, I'm going to share my easy techniques. I'm going to share 5 easy steps for lower AT&T Uverse deals for existing customers and quickly save you hundreds of dollars, annually!
AT&T's new customer acquisition prices are high. To retain a customer is relatively low. Keep your current customer happy because they may never come back. Since the Telecommunications Act of 1996, this allowed phone companies to compete with cable companies. Instead of having separate providers for each service, you now have one "bundle" and one big bill. That's good for you because every person that leaves will carry more weight in lost sales.
AT&T is constantly trying to lower its "promotional churn" numbers. The "promotional churn" is the percentage of customers who leave U-verse after the one or two-year promotion ends. This is especially competitive in metropolitan areas like Chicago, Los Angeles, and New York. The post promotional cable price bump can easily be $30-80 more per month! That could be $1,000 a year! Hmmm, the things I can do with $1,000.
When you receive your first off-promotion bill, it's shocking.
It's worse if you have auto-debit or ACH setup and see the higher charge afterward. Most cable subscribers think they are stuck paying the higher monthly subscriber fees. Many residents will just switch cable providers when they receive the next promotion in the mail from a competitor.
In many cases, the easiest way to lower your cable bill is to just call the phone number on the Comcast or Time Warner mailed. Though, most representatives will tell you tales like:
Our technician will be in-and-out
Yes, all our equipment is compatible with your alarm system
We scheduled a four-hour service call with our technician which will be plenty
Our new wireless cable boxes are great and easily to plug-in your television vs your wired cable box
The truth is, most installations do not go as smooth! Do you remember the first time the AT&T installation tech came over? It's painful no matter who you use! Here are some problems I have heard from my family and friends:
The TV is too far from the signal and requires a wifi booster, extender, or repeater. If you need a Wi-Fi booster, try buying your own wireless signal booster at Best Buy and saving money by using one of the best online coupon sites or searching sites like Craigslist for free or discount modems.
There is an additional charge for hard lined television connections
The technician needs to call another technician who works with home security alarms
Technician spends another 30-60 minutes calling home-base to turn on your new internet service
You have a new network name with a password that is 20 characters long and random
---
Reasons not to switch cable providers
All your saved television recordings will be erased
All your scheduled tv recordings need to be reprogrammed throughout the year and for each season
You have to change the WiFi network password on all your wireless devices (phone, computer, table)
All your accessories need to be reprogrammed with the new router and modem, like your wireless printer, Blu-ray, flat-screen television, stereo receiver, Apple TV, Amazon FireTV, Nest thermostat, and more
Uverse vs Dish tends to be more reliable during storms given the cable is buried in the ground. I don't have to worry about snow covering up my dish.
Uverse vs DirecTV is the same as Dish. When it's storming outside, I want reliable television.
Uverse vs DSL tends to be much faster
There is a much easier way! Ask! Ask? Yes, call AT&T and ask for a discount for existing AT&T U-verse customers.
In the past, companies like Time Warner Cable would try offering you a less than generous promotion just before your promotion expires. Unlike Time Warner Cable, AT&T will wait until you try to cancel your service before trying to save the subscriber. They will transfer you to their "customer retention" representative whose sole purpose is to stop you from leaving. The AT&T Uverse customer retention specialist deals with the following matters:
Upset customers related to poor service and billing
Profane customers about outages during a sporting event. Instead of a lower monthly rate, they need assurance this won't happen again
Customers who signed up with a competitor and are canceling their service
Subscribers who are testing the waters for a better deal for current U-verse customers
The cancellations team has been trained to deal with all serious matters. Priority number one is not lose a paying customer! The most concerning call is when the subscriber is directly quoting a promotion at hand and threatening to switch immediately. The customer is looking for the following:
Lower monthly bill
Improved services
Both – saving money and added services
Added services include:
Free premium channels
Additional HD cable boxes for additional rooms
Faster Internet speed and service
Upgrade to wireless TV boxes so they can move or relocate a television in a room. How about watching the big game on a television in your backyard!
An updated router with a stronger signal and wider reach
AT&T needs to recoup their initial promotion when you became a customer. It takes a few years to recoup expenses like the newly installed equipment and cost of the installer. The cable has been laid and you're considered a sunk cost to them. If you leave too soon, their "investment" is considered a loss.
It's more economical for the AT&T retention employee to cut your monthly bill or upgrade your services verse losing you as a customer for life. Though there are several factors that can weigh on your level of discount and price negotiation. What are the factors AT&T considers when offering a discount?
Competition in your area – the more competition in a metro area, the betteryour leverage
Past payment history (paying on-time and being a good customer is more valuable)
How serious you are perceived in switching cable companies?
All representatives are not created equal. Some retention reps maybe more generous than others. It's really a negotiation.
See our guide on how to get free unlimited Internet or low-cost Internet at home.
---
Should you call before your cable promotion expires?
How about calling AT&T the day your promotion expires? Or should you call afterward your promotion expires for a more generous deal when you can cut services immediately?
Surprisingly, it depends!
Typically, the retention representatives tell me I must call AFTER my promotion or contract expires. But, surprisingly this year, I lost track of the exact date my contract expired. When I called, the pleasant AT&T retention representative told me, "Your contract doesn't expire for another month. But, out of curiosity, why do you ask?" I explained a family member just got Comcast Xfinity in my neighborhood for a much lower price and faster speed. He then said, "Let me see if we can do something for you today." He did! He lowered my bill by $34 per month and increased my Internet speed. This new deal is locked in for another year. He also gave me 6-months of Showtime.
Tip: Mark your calendar for exactly six months so you do not get charged for ongoing Showtime …if you don't want it.
Though, based on history, I think I got lucky this year with the right representative. It was a very quick and pleasant experience.
A family member called AT&T the prior month and they said to call back after her contract expired. Once her contract expired, she called late in the evening and got pushed overseas where the representative didn't budge nor care she was considering Comcast XFINITY and Dish Network. Since AT&T didn't care about retaining her business, she called Comcast and switched that night. The funny thing is when XFINITY notified AT&T a couple weeks later the number was being ported to Comcast, AT&T started constantly calling her and offering much lower prices! Even lower than her prior deal. Too late! She committed to Comcast XFINITY vs AT&T U-verse and didn't look back.
Of course, I told them switching to a new cable provider sounds easier than it is. Switching to Comcast landed up being 4-5 different technician visits over a couple months. The problems ranged from an installer who didn't want to do all the wiring to needing outside help with their ADT and Brinks Alarm system.
Your time must be worth something? Think about 4-5 different installation visits. Each visit can range from 1-8 hours plus pre-wait time. Plus, the time calling the cable company's customer service to rebook or fix the ongoing new installation. Sometimes saving a little money isn't worth the headaches. It depends on what motivates you more, time or money?
Pay to Negotiate The Best AT&T U-verse Deals
Some people are just naturally bad negotiators. There are services you can hire to negotiate your Internet, tv, and cable bill. The negotiation services are useful frugal living tips with a big impact on saving money quickly.
We recommend BillFixers. Since 2014, their expert staff will negotiate with your providers to lower your monthly bills. BillFixers has a 95% success rate and has saved customers over $3,000,000 since inception.
BillFixers cost and benefits
Save Money Fast – They save each customer an average of $300 per year on monthly bills
Save Time – Don't sit on hold with each customer service representative for minutes to hours at a time. They will take care of everything.
No Savings Equal No Cost – There is no cost to you if they cannot lower your monthly bills. They split the savings with you for only the first year as their fee. You keep the other 50% then pocket the rest each following year.
BillFixers has been featured in publications like NBC News, USA Today, Bloomberg, and The New York Times.
They will lower your cable bill for AT&T Uverse, Comcast XFinity, DirecTV, Charter, Time Warner Cable, Dish, Aol, Optimum, and more. BillFixers will also lower your monthly mobile phone bill and alarm services for Verizon, Frontier Communications, RCN, Spring, and ADT to negotiate a lower bill.
They're continuously expanding bill negotiation services with other providers.
Click here to have BillFixers lower your monthly bills for you.
---
5 easy steps for Lower AT&T Uverse Deals for Existing Customers
The easy steps will quickly save hundreds of dollars. These are the first steps on how to save $10k per year by lowering your monthly utility bills.
1. Prepare For The Call
Do your research ahead of time. You must be armed with information before calling for a monthly rate reduction for AT&T promotions for existing customers 2019.
Understand your monthly AT&T U-verse bill.
Watch your Mailbox. Watch the mail for their large post cards or ATT Uverse specials in coupon booklets like ValuPak. Also watch for competitors offers vs AT&T promotions.
Find the competitors in your area! I like to use the National Broadband Map to see who's in my area.
Check all the cable company websites for current deals. Visit the websites for current promotions for the providers in your area. Cable companies are constantly changing their deals, just like wireless phone carries. They are trying to tempt AT&T Uverse new customer offers to join. Compare AT&T U-verse vs Comcast Xfinity vs Times Warner Cable:
Tip: When searching your provider's website, either log out of their website or use an incognito window. They use cookies to track customers. If they know it is you, they won't show you the promotional deals.
Compare your monthly cable bills with neighbors and friends. Most people are happy to complain about the extraordinary cost of monthly cable television and internet. The more information you have before you call, the more negotiating power you have.
Prepare well organized notes. Have notes or have the webpages of the AT&T local competitors available before you make the call. You need to provide specific details and pricing to the retention representative. Take good notes so the AT&T retention rep can easily see and understand the same promotion you are citing.
Have a pen handy to take notes. Write down the numbers and information when you negotiate price.
Have a goal. Are you looking for a lower monthly bill? Do you want upgraded services like Internet speed? Or both?
Have your bill in front of you. It lets the representative know you are paying attention to every line item on your AT&T cable bill.
Remember, the final agreement will require a one-year contract from the date agreed upon.
---
2. Calling the AT&T Uverse Customer Retention Representative
Be kind and explain your story. Many people do not feel comfortable asking for a discount. I'd recommend making the call in a quiet and non stressful place. The negotiations should be rather quick but wait times can vary depending on the day and time of the week.
Psych yourself up ahead of the call. Do not be embarrassed to ask for a discount and don't be aggressive and confrontational. Be friendly and even in demeanor. You want the AT&T retention representative to like you. You want them to help you stay a current customer.
Mondays and Saturdays tend to be the busiest days of the week. Do not call too early in the morning as that's when calls are higher than usual. Customer service representatives have longer calls in the morning deal with problems that occurred overnight when they were closed. Longer calls make the waiting times longer.
The best AT&T customer service number to call is: 1-800-288-2020. You will first be asked to confirm the phone number related to the account. Once entered and confirmed, the computer will ask you the purpose of the call.
Tip: Simply say, "Cancel service." The computer will immediately route your call to the customer retention department. You want the customer retention center because they have access to special deals and the best options. The general customer service representative does not the ability to the same promotions.
Explaining Your High Bill Problem
Always be extremely polite and gracious. It's not the representatives fault your AT&T bill is so high. Here's what you should say:
You: When does my contract expire with AT&T?
AT&T: Let me check. I see it's already expired. Can I ask why you are inquiring?
Now, you can read-off all the promotions being sent to your house or their cable tv deals from their websites.
You: I keep receiving offers from Comcast to switch to their Triple Play package deals. Based on what I am paying now, the Comcast pricing bundle is cheaper at $XX per month and the Internet speed is much faster. I wanted to call you first to make sure my contract expired before I call Comcast. Is there anything you can do to help me reduce my monthly bill?
Alternatively:
You: I received an offer for XFINITY deals for new customers and wanted to call AT&T first to see if you can match the promotion? My bill is way too high compared to Comcast. I cannot afford to keep paying my current payment and looking at solutions.
Next, the AT&T representative will start reviewing your bill and checking out their current promotions. They will probably come back with a $20-$30 discount. Don't settle immediately. You should tell them that you're still $XX more than the promotion from Comcast Xfinity and Time Warner Cable. The rep will most likely counter with a bit more savings. Remind them you've been a loyal AT&T customer who always pays your bills on time and cost is the issue.
---
3. Ask for a Little More
Instead of more cost savings, ask for more services. When it seems like they are stuck on price, you should push for ancillary features, like faster Internet speed.
Compare your current speed from the AT&T Uverse modem to the speed Comcast is offering. Internet speed is a soft good and to bump your speed doesn't cost them anything. They "flip a switch" and you have faster mbps within an hour.
AT&T can offer you 3 or 6 months of premium packages like HBO or Showtime as an added bonus. Also, if you have an extra television in the house, you may be able to get a free television receiver box from them.
Stay flexible in your negotiations. Depending on the competition in your area and the current promotions within AT&T, the deals may vary.
Promotions for Exisiting Customers. Ask the representative what promotions they have this months for existing Uverse customers. They tend to offer a bump in Internet speed or 3-6 months of free premium channels. Be sure to mark you calendar at the end of the promotional period if you don't want to pay going forward.
Review your bill before ending the call. Keep in mind that when your monthly basic bill goes down, so do the taxes you pay (as a percentage of your bill). Personally, I always like when the representative gives me the new price, all-in price, with taxes. Also, list line by line what is included in my service.
What's included with my cable service?
Cable channels (package)
Router – newest model (link to router speeds)
DVR – storage size
Internet speed (mbps) (link for speeds)
Total cable boxes (wired and wireless)
Phone package – unlimited calling, domestic, International, call-waiting, etc
Addition installation fees (and hidden costs)
---
4. Before You Hang Up the Phone
Review your new agreement. Ask the representative to repeat the entire package with the total price. Make sure you both understand the contract you are agreeing to for the next year. Also, get the AT&T retention employee's name and extension number in case there is a problem in the future. This will either allow you to contact them directly or have their name as a reference if you next bill is incorrect.
---
5. After Hanging Up the Phone
Mark your calendar. Mark your calendar for exactly one year later! I set my electronic calendar to remind me the week before my promotion expires. Then I start the process all over again before my contract lapses and my bill goes skyrocketing higher. Of course, if they aren't cooperative next year, you can always just switch to Comcast Xfinity! I use my electronic calendar for constant quarterly and yearly reminders like buying Wet and Forget at Costco on sale every spring to cleaning the bathroom drain trap to prevent clogs.
---
Tips on How to Lower Your AT&T Uverse Utility Bill
Uncooperative representative.
If you get a reluctant representative that doesn't seem interested in retaining your business, be gracious and thank them for their time. Then, call back immediately afterward. There have been times that I've literally called back three times to get a friendly and cooperative retention representative. If your call gets pushed overseas and the representative isn't cooperative, try calling back mid-day on a weekday when the domestic call centers are available.
Silence is a terrific negotiating tactic.
Taking long pauses between offers from AT&T can cause them to be uncomfortable and know you are not going to jump at the first deal. Many representatives are not only rated by customer satisfaction, but also on average length of each call. Each representative is rated by number of customers sold/retained and the average length of each call. They want to make you happy in the shortest amount of time!
Location location location.
Keep in mind that all areas are not created equal. Some areas of service vary geographically by city. The top Internet speed may be faster in a metropolitan area vs rural farm country.
No local cable competitors, no problem.
Even if your area only has one cable provider, you are not out of luck to call ATT Uverse to negotiate price. Nowadays, customers have alternatives to cable companies. Cable company alternatives include:
AppleTV
Netflix
Hulu Plus
Amazon Fire
SlingTV
Satellite services are all considered competition for cable companies.
Digital Antennas – You can also buy your own digital antenna if you want to cut your cable bill and see local programming. Cable companies have become more flexible given the wide range of new entertainment platforms. [Amazon link to antennas]
Nuclear Option
Call their bluff and cancel! I know someone who tried calling AT&T four times and got very little price reduction in the Chicago area. She was so fed up that she called Comcast and signed up. Then, Comcast notified AT&T that they are going to be porting the phone number over to their system. Once AT&T heard the news, she literally got three phone calls in two days begging her to not to leave. They also offered a much better deal than the four prior offers. In the end, she cancelled the Comcast order and stayed with AT&T since the phone, television, and Internet was already in place.
Cancel ahead of time. Alternatively, you can call and schedule to have your service cancel in a few weeks after your contract expires. Sit tight because someone from AT&T will call you well within the four weeks before your service is cancelled.
Common Questions
Is there an ATT Uverse coupon code for existing customers?
As of this writing, Code Q98-203 offered existing customer Internet speeds up to 100mbps for $40 per month. 2 month, other qualifying service & combined bill req'd. Incl 1TB data/mo. $10 charge for each add'l 50GB (up to $100/mo).
Q: When will 3G stop working on my device?
A: The 3G shutdown is scheduled to be completed by February 2022. This means that if your device isn't compatible with 4G or doesn't have Voice Over LTE (VoLTE) protocol enabled, you will no longer be able to use the services of AT&T for your needs.
Q: How to sign in and out of your AT&T account?
A: For signing in and out of your AT&T Uverse account, you'll need your username, password, and security code.
You can enter these codes on the sign-in page and get access to your account. You can sign out by clicking your name or person icon next to the shopping cart icon on your computer or phone browser and then click Sign out. If you're using the app, the Sign out option is in the More menu.
Q: What happens if I forget my ID or password?
A: When you don't have to log into your app or online account for a particular service for a number of days, there's a good chance that you'll forget your ID or password. One way to sidestep this is to ensure that you use the same ID and password that you use for other services. However, this isn't advised because of safety issues associated with this method.
Recovering your ID or password is easy. You can go to the My ATT Page where you'll see the login screen. Both the text boxes have prompts under them for resetting your ID and your password. Once you click on one of them, you have to follow the prompts on the next page to receive a password reset link at your email address.
Q: What if I forget the passcode to my wireless connection?
A: You might easily forget your wireless passcode if it usually stays signed in. To fix this, simply sign in to your myAT&T with your ID and password (the last question explains what to do if you don't know these credentials). You can see a Forgot passcode option there that will give you the right prompts to get your passcode changed.
Q: If my device isn't working correctly, how do I fix it?
A: While every problem has a unique solution and your problem might not get fixed by following a set of general steps, there are ways in which you can fix common device or service issues easily. If your device isn't working properly, the first thing you can do to reset it is to restart your gateway.
You can also change your wifi information, check for notifications about outages, or undergo a troubleshooting equipment scan that will let you know if there's an issue with the device.
---
Share
Please share your customer service experiences with us. Let me know how much money you were able to save by using this strategy.
Alternatively, see our guide on free government Internet and laptops for low income families.