Traditionally, ATMs give out bills in the $20 increments. This may mean that a customer wanting to take out less than $20 will not be able to withdraw that amount via an ATM. This means going into the branch or waiting in a long drive-thru line to exchange $20 for smaller bills. Wouldn't it be better if you can just walk up to an ATM near you and withdraw a $10 bill?
Quick answer: The good news is that many ATMs dispense $10 bills: Select Bank of America, Citibank, PNC, Capital One, and Chase ATMs lead the pack in bills under $20.
Why Would You Want $10 instead of $20 at an ATM?
Why not just withdraw $20 or $50, and spend what you need and keep the rest in your wallet?
It makes sense to withdraw $50 or $100, but there are plenty of occasions when you may find it necessary to withdraw $10 or even less! Here are just a few of those scenarios:
How to Find an ATM that Gives a $10 Dollar Bill Near Me?
Your bank policies and account type will determine whether you can take out $10 from an ATM. The best and the quickest way is to take advantage of your bank's online locator to find ATMs that dispense $10 bills nearby.
To do this, visit your bank's website or use the bank's mobile app. Just enter your ZIP code or address to find an ATM near you that dispenses $10 bills. That is how easy things are in the age of advanced financial technology and the internet!
But not everyone has kept up with financial services in the digital age. The best analog alternative is to contact your bank's customer service representatives to determine whether they operate ATMs with $10 dollar increments near you. Else, visit your bank and enquire from a teller.
To save you some time, we have done the research and called some banks with large networks. Here is a list of banks that operate an ATM near you that dispense cash in $10 dollar increments: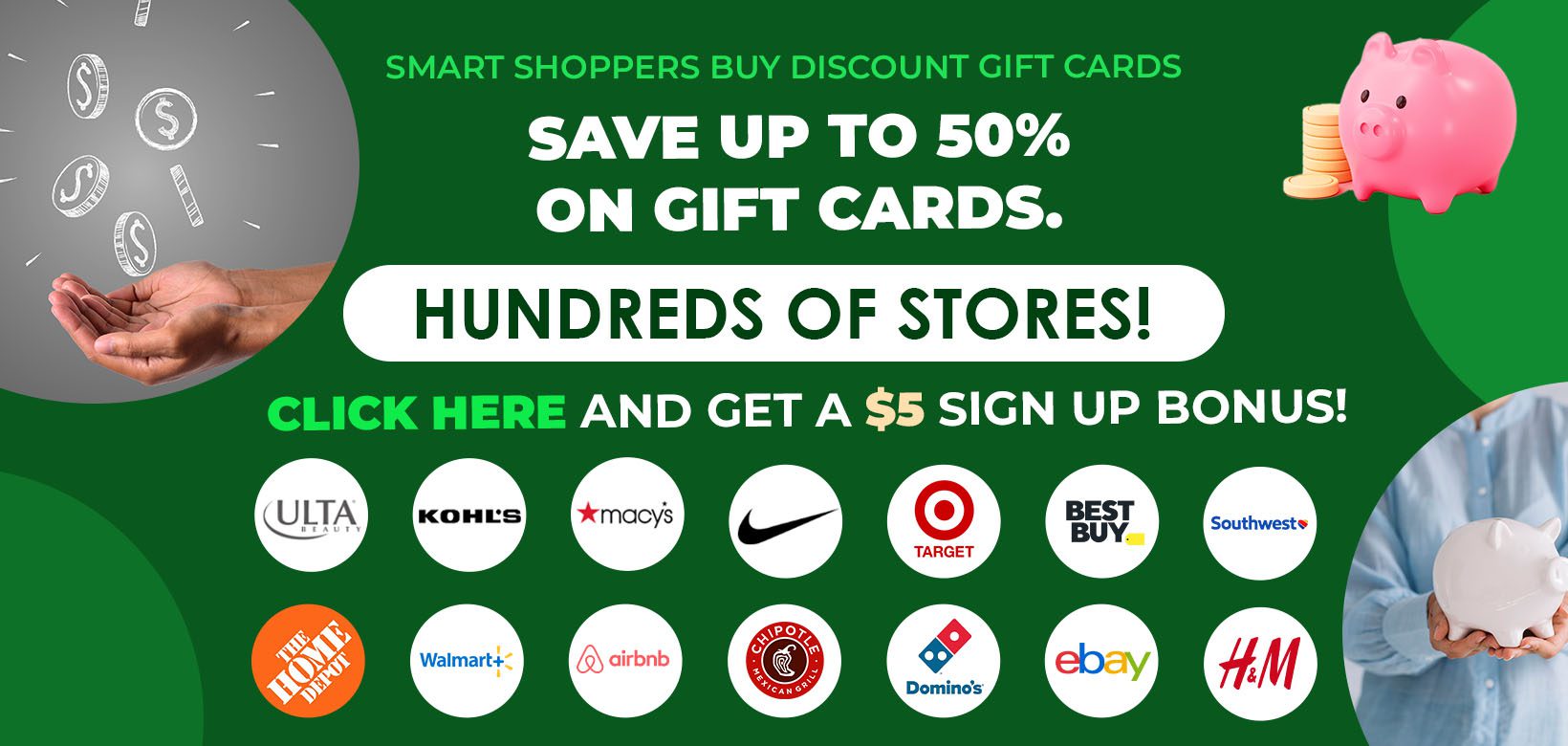 How to Find a Bank of America ATM that Gives $10 Near Me?
The first and the easiest way to find a bank of America ATM near you that gives $10 is to use their financial center/ATM locator. You can search by address, ZIP code, or landmark to find locations within 100 miles.
Alternatively, visit their branches near you. If you can't find an ATM that dispenses $10 dollar bills, consider talking to their customer care representatives or inquire from a teller.
How Much Money Can You Pull Out of an ATM at One Time?
To preserve their cash on hand and reduce the risk of loss for their customers and themselves, banks limit how much money an individual can pull out from an ATM at one time. Daily withdrawal limits vary among different banks and account types and can range from $300 to $2,000 per day.
Your relationship with the bank and your banking history can also impact how much money you can pull. It is not surprising to find two people with similar accounts at the same bank having different daily withdrawal limits.
You may need to check with your bank to know your limit. Also, it is important to note that withdrawal limits reset every 24 hours. Knowing when your bank resets its withdrawal limit can work to your advantage, especially when you need more cash quickly.
For example, if your bank resets its withdrawal at midnight, you can withdraw the maximum amount just before midnight and then immediately after midnight. Alternatively, you can conduct your bank to request a daily withdrawal limit increase.
Can a Bank Increase Your ATM Withdrawal Limit?
A bank can increase your daily ATM withdrawal limit. It can be increased temporarily or permanently based on either your or the bank's preference. However, it's unlikely to increase by thousands of dollars. Expect your limit to increase by only a few hundred dollars, at most. It would take a long time before you can withdrawal six figures.
In the past, I called my bank while on vacation to request a temporary increase in my ATM withdrawal limit. I spent more cash, and they increased it by a couple of hundred dollars per day. I required my limit to be raised temporarily to mitigate the risk of loss if someone steals my ATM debit card in the future.
How to Get Around ATM Withdrawal Limits?
There are only a couple of ways to bypass the ATM withdrawal limit:
Use a credit card – You can go into any bank and get a cash advance on your credit card vs. using a debit card. Beware that credit card issuers charge substantial fees for cash advances. Some issuers charge a percentage of the advanced amount, while others charge a flat fee per cash advance. The flat fees can be $5-$10, the percentages can be as high as 5%, or the card issuer charges the greater of the two choices.
See a teller – Find a nearby bank branch and either go inside and see a teller or use the drive-thru.
If you are trying to drastically cut expenses, do not use your credit card for cash advances. Choose to use an in-network ATM or go inside a branch and visit a teller. Also, avoid 24-hour check-cashing places with high fees.
What is the Minimum Withdrawal from an ATM?
The minimum amount you can withdraw from an ATM varies depending on the banks that operate them. Most ATMs, especially those containing only $20 bills, require a withdrawal limit of $20. Cardtronics and Allpoint ATMs are good examples of networks with $20 minimums.
But as we have already seen, some banks, like Capital One, PNC, Bank of America, Citibank, and Chase, are upgrading ATMs that allow customers to withdraw money to the last coin.
The majority of Capital One and PNC ATMs have withdrawal limits as low as $10, $5, and $1 because they carry bills in the increments of $1, $5, $10, $50, and $100.
Do ATMs Only Dispense 20s?
Traditionally, ATMs used to dispense only $20 bills across the board. But that is no longer the case. Many national banks have thousands of ATMs across the country that dispense bills as low as $1, $5, and $10. Leading the pack in this important financial transitioning are Chase and PNC.
While these virtual tellers have increased efficiency for customers and eliminated the need for additional staffing for banks, their effect hasn't been very favorable for bank employees. Many have lost their jobs in the process.
Per the 2017 Bureau of Labor Statistics forecast, teller jobs were projected to decline by about 8% through 2026. But by 2019, teller jobs had dropped from 502,700 to 481,490 – which is a little more than the forecasted 8% in 9 years (2017-2026)
See our related article about What ATMs let you withdraw $5, $1, $50, and $100.
Can you get $30 from an ATM Near Me?
Several national bank branches have ATMs that can give out $30. Citibank, Capital One, Bank of America, Chase, and PNC dispense $10 and $20 bills. Select bank ATMs let you select an exact amount of cash.
How to Avoid ATM Withdraw Fees?
Paying an additional $3 to $6 in ATM withdrawal fees to access your own money seems too much of an ask, and, of course, it is! If you plan ahead, there are plenty of ways to avoid ATM withdrawal fees, including:
Stick to your own bank's ATMs: Out-of-network fees apply to non-customers. To avoid paying them, use only your bank's ATMs whenever possible. Always search online via the bank's website or mobile app to find ATMs near you.
Switch banks: If your current financial institution has unfavorable policies in the area of withdrawal fees, you may consider switching to a bank that doesn't charge out-of-network fees. Online banks, such as Simple and Chime, are good examples. Chime has a network of over 38,000 free-fee MoneyPass ATMs, while Simple has a fee-free ATM finder on its website.
Leverage the CO-OP ATM network: You can leverage the extensive network of over 30,000 surcharge-free ATMs in all 50 states and ten countries offered by banks that are part of the CO-OP network. CO-OP has the largest network of surcharge-free ATMs for credit unions.
Get cashback at a store: Grocery stores, large retailers, and gas stations give cashback for $100, $200, and even $300 when you make a purchase using your debit card. Instead of being hit with an ATM fee, you can make a small purchase to get some cashback.
Know your bank's free ATM agreements: Some banks and credit unions have agreements with pharmacy chains and gas stations to offer their account holders surcharge-free ATMs. Do your research and make sure you always go there.
Use your mobile bank app: Many bank mobile apps help you find fee-free ATMs near you.
Carry some cash around: If you know ahead of time, you'll be going to an area with surcharge ATMs, carrying some extra cash. Not everyone has a job that pays cash, so planning is essential. This is a great way to avoid out-of-network ATM withdrawal fees.
These are good ways to save money for a house on a low income. The high fees can disproportionally add up in a checking or savings account with a low balance.
General Tips to Spend Less Cash
If you're a frugal consumer, or at least trying to be one, controlling your finances is the number one priority you need to keep in mind. If you're reading this article about where to find an ATM near me that dispenses $10, you might benefit from these tips for spending less money.
Stick to Cash
It can be difficult to get an estimate of how much you're spending if you swipe or tap your card at every purchase. Little expenses from your card can add up, and carrying around cash will ensure that you know exactly how much you're spending and how much you have left in your wallet.
If you go with bills of lower denominations ($10 instead of $50), you'll find it easier to keep your expenses in check. Carrying around cash subconsciously lets you spend less and not splurge on irrelevant shopping needs.
Record Your Expenses
If you're finding it hard to stick to your budget, recording your finances is the simplest way to keep your expenses on track. You can do this by deciding how much money you want to spend each week or month based on different categories. For example, groceries, entertainment, shopping, rent, and miscellaneous expenses can be tracked individually.
Say Goodbye to Credit Cards
Credit cards are your worst enemy when it comes to keeping your spendings in check. When it comes to subconscious spending, using a credit card has the opposite effect of spending cash.
The fact that you can spend money now and pay it back later makes you spend way more than if you were paying out of your pocket, which you eventually end up doing with credit cards anyway.
Short-Term Financial Goals
Setting goals for yourself for your short-term financial wellbeing will help you spend less. For example, if you plan to save and invest a certain amount of money at the end of the month or the quarter, you'll make a stronger effort to keep your money close to you and not spend it on things you don't need.
Control Impulsive Purchases
A simple way of controlling impulsive purchases is setting a limit for the number or total amount of extra items you put in your cart. It's easy to get swayed by low prices and great deals when you walk into a store like Walmart, and you end up coming out with a lot more things than were on your shopping list.
One way to avoid this is to set a budget for the things based on your shopping list and not go over 15% of that. Put everything you need in your cart, and if it adds up to more than 15% extra of what you originally planned, it might be time to put things back on the shelf.
Find an ATM Near Me that Dispenses $10 Summary
Giving customers the flexibility to withdraw the exact amount of money they need is vital, especially during financial hardships. Chase, Citibank, Capital One, and PNC have already made a great deal of effort and have ATMs near you that give $10, $5, and even $1 bills.
Hopefully, more players in the financial sector will be inspired!
To find ATMs near you that give out $10, use your bank's website or mobile app to search the nearest locations.