Everyone wants a good deal nowadays. Who would shy away from some cheap shopping? The Wish app has managed to establish a reputation for being a gateway to affordable but high-quality products. The question we have now is – do we only stick to the wish app vs. alternatives?
This article will show you that you can enjoy cheap shopping by considering some alternatives to Wish. After all, there are no limits to your saving options for frugal consumers with apps similar to Wish.
What is the Wish Shopping Site?
But before we explore apps similar to Wish, we should find out more about the original app in question. Have you tried the wish shopping site?
Wish is a treasure trove of affordable products. Some may even call it a dollar store in an app, which it basically is. Of course, not all the products are $20 or below. The other products may cost a little more, depending on what they are.
This is an app that you can download on your smartphone and browse anytime. You can also browse the Wish.com website on your computer. Just as a warning, it can be addictive. You may start getting recommendations for the cheapest stuff they have. However, when you have started searching for products you are interested in, the app will give you more related and seemingly endless recommendations for cheap stuff.
Be wary that the products are being sold by private vendors using Wish. So, you may have to make sure that you are getting the best deal ever, even with your shipping fees. Ask about those fees right away if they are not explicitly shown on the product page.
Wish Related Companies
Because the challenge is browsing and establishing a history of searches, you can go directly to these Wish-related companies.
1. Mama
If you are a mom, you may want to check out the Mama section of Wish.com. You will get deals for everything you and your children need, from school supplies to makeup kits for both mom and daughter.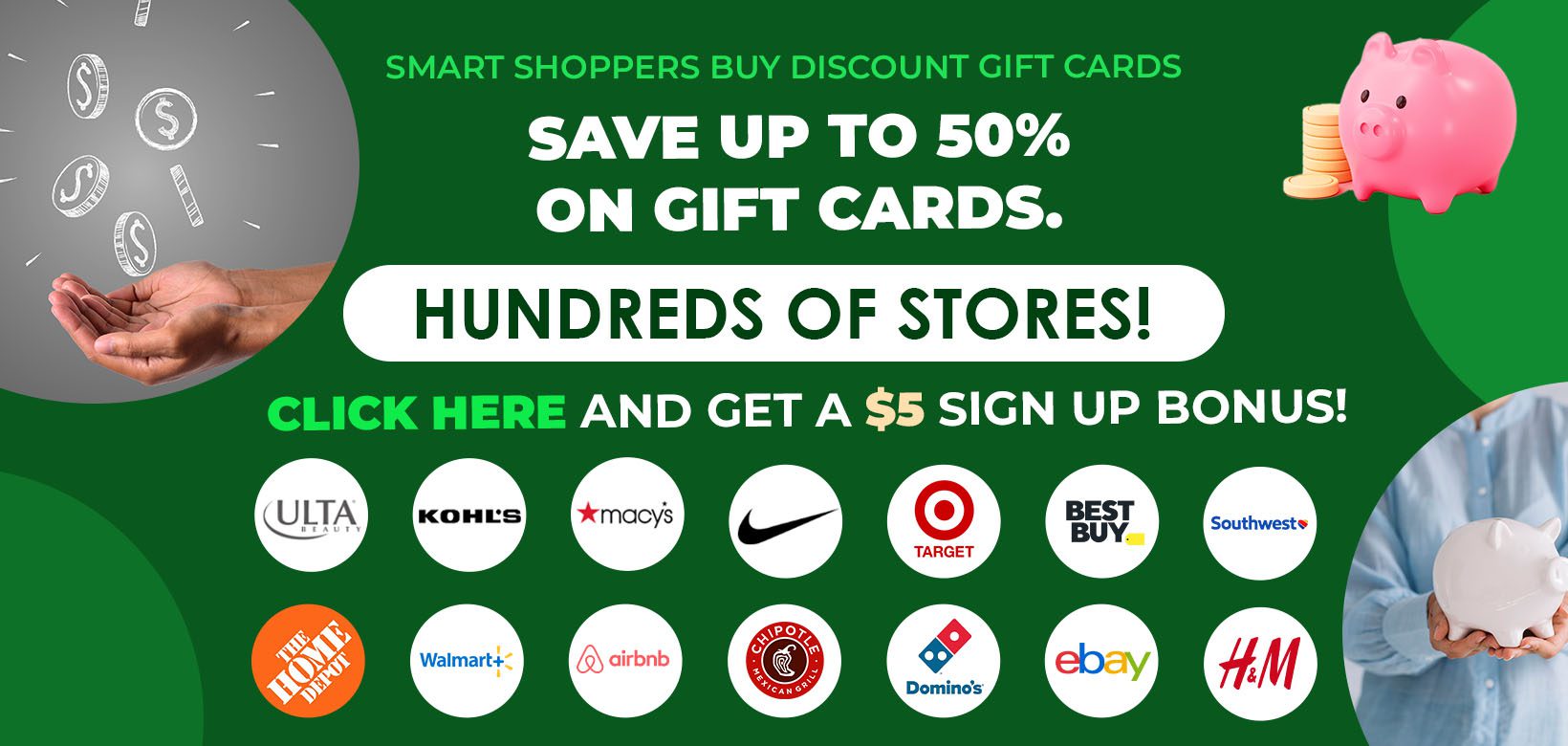 This Wish-owned app can provide a mama everything she wants for her kids, from newborns to school-aged kids. So, you can even look for some maternity stuff to keep yourself looking great during pregnancy.
You get discounts for every purchase. So, moms would undoubtedly appreciate this Wish related company, considering that kids quickly grow out of their clothes. It's an ideal site to buy cheap trendy clothes online for the kids. Expect to buy baby clothes, infant gear, and parenting products for 50-90 percent off retail prices.
Mama can be downloaded to both Android and iOS devices. It works just like Wish in that you will be dealing with eBay-like private vendors.
2. Home
For those planning to buy stuff for their home, Wish-owned Home is the answer. You can purchase inexpensive but high-quality household items for just about every room in your house.
Wish-owned Home sells décor products like clocks, rugs, pillows, lighting, flower vases, stickers, wallpaper, and storage ideas for small bedrooms on a budget.
Using Home is a way to save money for a house on a low income or frugal shoppers. For some products, you can even save up to 80% off retail. New homeowners and newlyweds may be thrilled to find a place where they could get a relatively low-priced way to start a new life.
The Home app can be downloaded through the Apple Store and Google Play alike.
3. Geek
For the modern Geek, this Wish-owned app is heaven-sent. While we all want to keep up with technology, being a first adopter can be quite expensive. However, you can make electronics more affordable by buying them through this Wish-owned app.
You can get all sorts of gadgets and their accessories at considerable discounts. All kinds of inexpensive technology are available, including drones, mini-camera, wireless earbuds, laptops, laser pens, and even car accessories. Dig in, and you will not be disappointed. Like the other Wish-owned apps, Geek is available for both Android and iOS devices.
4. Cute
Some of us like to buy cute stuff. To be fair, many of these products are affordable and tend to range anywhere from $1 to $5. However, Wish-owned app, Cute takes this further by not only selling you cute stuff, but it is promising to keep you cute through its product offerings.
This app can provide you with all sorts of beautification products, such as cosmetics, skincare products, unbranded makeup, hair care products, fragrances, and trendy clothes. So, you don't feel guilty about wanting to look cute all the time.
By the way, you don't have to be a young woman to enjoy this app. There are lots of other cute stuff, like products for your pets or your children. So, Cute is a very inclusive name in the case of this app. You can download it on your Android at Google Play or iOS devices at the Apple App Store.
Best Cheap Shopping Apps like Wish
While Wish is a big world in itself, you don't have to limit yourself to it and its related apps. Here are more cheap sites like Wish and also alternatives to Amazon shopping.
5. AliExpress
AliExpress is another shopping platform that offers savings and great deals and online shopping like Wish. It can provide you savings from electronics, jewelry, apparel, toys, gadgets, and more.
It does not really offer you anything extra in terms of what products are available, but AliExpress prices are comparatively lower than that of the Wish website. It all boils down to the fact that AliExpress only takes 5 percent of sales from the sellers, while Wish takes 10 percent.
6. ASOS
ASOS stands for As Seen on Screen. This website offers cheap trendy apparel at low prices. If you have not discovered this site yet, you may wonder how that is possible, considering that it has been up for two decades.
The site not only sells more than 850 brands of clothing plus accessories, but it also offers its own clothing line. You get discounts from the minute you sign up, plus a 10 percent student discount if you are a student.
Flash sales that can start at any date and time will keep you hooked to this site. You can buy discount clothing for as much as 70% off the retail price.
7. Banggood
Do you want to go through more than 200,000 excellent products in one shopping site? Check out Banggood, which is a Chinese online retailer. It offers online shopping like Wish. Each of those numerous products come with hefty discounts and high quality. Yes, this is one of those e-commerce sites that sell you just about anything under the sun, from discount shoes and clothes to electronic gadgets to jewelry and home appliances.
The sellers are more committed to you than vice versa because you can return products within 30 days. Paired with a free new user signup bonus and lower shipping fees compared to Wish, you just may want to jump in and start shopping!
8. DHGate
Yet another Chinese retailer, DHGate, sells millions of wholesale consumer products through its online global marketplace. Here are some quick facts about the DHGate marketplace:
About 2.2 million global sellers
22 million products listed
Buyers in over 222 regions and countries
It even sells bulkier goods like computers, lighting, bikes, car accessories, and tools for your home and garden.
Yes, you can save money fast at DHGate, but you need to order without an immediate need. The shipping can take about a month, considering the goods can be coming from any number of global sellers. The upside is that you get to save up to 70 percent compared to US-based online retailers, such as Amazon.
DHGate is the way to go, especially if you want to save money by being patient.
9. Dollar Tree
The Dollar Tree lives up to its name. It is a treasure trove of one-dollar items. However, each product requires a minimum number of units to purchase. For example, some one-dollar toys are available if you buy at least 4 of them, which is not a problem because that would mean paying $4! The site is also selling tin pie tins for a dollar each, but with a minimum purchase of 24. I'm guessing most home bakers don't need 23 extra pie tins!
In addition, you also have the option to save more money by picking up the products at your nearby Dollar Tree store. Alternatively, you can send your cheap stuff via UPS, but you won't save as much.
Whatever the case may be, Dollar Tree is great for stocking your home supplies or buying Christmas stocking fillers like toys, apparel, and candy.
10. DX (DealeXtreme)
The name, DealExtreme says it all! DX or DealeXtreme is sort of like AliExpress or eBay in that you can buy just about everything from their website. Alternatively, you can also download the Dealextreme app on Google Play or the Apple App Store.
Oh, you may feel like a little kid at a candy store when you discover the $0.99 tab. Click on it, and you can find dollar finds like stickers, toys, and cheap tech. It is just like going to your local dollar shops where every page – not every aisle – promises a good surprise.
Unfortunately, if you want apps better than Wish, DX does not seem to be it. While the products are inexpensive, the shipping costs can go sky-high. Users have also complained about how customer service can be poor here, as well. So, you may want to browse for unique stuff you cannot find anywhere else, but DX does not seem to be the best cheap shopping app like Wish.
11. Fab
If you want to save but just cannot give up being fabulous, you should try Fab. Don't expect great discounts and deals, but you will still save a lot compared to buying from other online retailers. Imagine a classy blouse at only $8. Yes, it is possible through the Fab app.
Fab is focused on selling clothes, and it does not matter because they are good at curating the good stuff. If you are committed to shopping for apparel from Fab, then you should join the VIP program.
The VIP monthly program costs around $39.95. It gives you store credits, first dibs at new products, and 30% off your purchases. You can also skip a month if you don't want to buy anything for that month.
Orders that go over $49 get free shipping within the United States. You can also return or exchange a product within 30 days.
12. Five Below
For Five Below, you must visit its website because it does not have an app at the moment of this writing. Alternatively, they do have over 950 Five Below stores in 38 states. Five Below charges a flat $5.95 shipping on all orders. The flat-rate shipping applies whether you buy one item for $5 or a cart full of goods.
Five Below belongs to the best cheap sites like Wish, but you will be dealing with a corporation, a single seller, and not with private sellers across the globe. Five Below sells more name brands for low prices. So, that should help with better prices and more brand name options.
The Five Below categories of goods include toys, games, tech, beauty, and style. If you visit a nearby Five Below store, you'll find the store is filled with impulse buys and terrific stocking stuffers for kids.
13. GearBest
Do you want the best gears? Well, I am referring to gadgets and electronics. Then, look no further than the appropriately named GearBest.
It is an app that is almost worthy of James Bond because you get every gadget under the sun, at least the ones that have been invented for real and not fictional use.
True to expectations, GearBest uses an app that offers more than 100,000 products across 100 plus categories. Gearbest works with over 5,000 suppliers and over 1,000 top brands, including Lenovo, Huawei, ASUS, and Xiaomi. Gadgets do not just cover smartwatches and phones but even go across other technology lines like vertical monitors, 3D printers, house humidifiers, bikes, vacuum steam mop combos, cell phones, RV kitchen essentials, RC drones, FM radios for drive-in movies, robotic vacuums, and good laptops for online college majors.
Because GearBest sells gadgets, it sees fit to provide a 360-day free repair and 45-day money-back guarantee. That sounds pretty generous.
14. GeekBuying
For tech buying, Geekbuying is the way to go. You can indulge your love for electronics at this website for goods like 3D printers, security systems, wireless headphones, RC cars, electric scooters, computer monitors, and much more. You can also find specific products just by doing a quick search.
Founded in 2012, Geekbuying belongs to that exclusive group of sites like Wish but with faster shipping, and it's free. Yes, it is true. Geekbuying owns warehouses in several countries, including the United States, Germany, Portugal, and Hong Kong. This helps them deliver goods faster to various places across the globe. You will still get free, fast shipping no matter where you live.
Students can save an extra 10% by verifying your student status with Student Beans for free.
15. Groupon
This list entry may not be a surprise to some of you. Among Wish alternatives, this one is pretty popular and is strongly associated with daily deals. However, Groupon is more than ready to offer goods and services from its local merchants across 15 countries. Groupon is not limited to just selling goods, but also great deals on travel and services. Also, you can buy subscriptions, concert tickets, and more.
Groupon offers a whopping 25% student discount, as of this writing. You can save up to 70% with the student discount and promo codes. The 25% Groupon student discount applies to local deals for six months, and then it goes to 15% off.
16. JackThreads
For trendy clothes for Jacks and Joes, you can go to JackThreads. This fashion-forward site manages to offer super deals on men's clothes. Apparel for guys includes shorts, pants, denim, sweatshirts, suits, underwear, bomber jackets, and discount shoes online. You will even find some great accessories to finish your trendy look with socks, sunglasses, watches, hats, wallets, belts, and men's grooming supplies.
The JackThreads website also has a sales and clearance section. Visit the page for discounts of up to 90%. You can also take advantage of the 3 for $20 clothing section. Moreover, from the very moment you register onto this site, you can a 10% discount off your first order with them.
But that is not even where JackThreads stops being awesome. The men's discount shopping website offers exceptional discounts for first responders, military personnel, and teachers.
JackThreads backs its purchases with an easy 30-day return policy. Shipping costs depend on the weight and size of your package.
17. Jane
We not only have discount men's clothing online, but also something for women. Jane is an apparel-focused online discount shopping site focused on providing clothes for women and kids. The Jane site curates stylish clothes from various small and big American boutiques and brands.
Jane offers 400+ new daily deals every night at 2 am EST. The Jane app makes shopping online easy. Visit the website often because deals only last three days. Some Jane deals also come with free shipping.
So, among cheap sites like Wish, Jane delivers huge savings and a beautiful selection of products from over 2,000 active sellers.
18. Jollychic
Do you want to be both happy and fashionable? Look no further than JollyChic. You may say but isn't that what being fashionable is – it can make you happy?
The Jollychic e-commerce site does not stop at selling trendy apparel. It also offers home décor, household products, top sports clothing brands like Nike, cosmetics, electronics, and more. On top of that, you can get up to 80% off the retail prices on most products.
You can find products that can sell as low as $2. However, you can expect most products to be at $15 or less for a more realistic estimate. You'll be able to afford a personal assistant, which is pretty cool, considering how low the prices are.
Jollychic has a 15-day return policy on thousands of products. The return policy applies to most clothes, except, understandably, swimwear, leggings, cosmetics, and underwear.
19. Joom
If you are looking for other apps like Wish, you can download Joom onto your Google Play or the Apple App Store. You can also opt to shop at the Joom website. It is similar to Wish in that it offers a wide range of products. There is something for each member of the family.
Joom sells discount watches, trendy clothes, cheap jewelry, low priced cosmetics, baby clothes, luggage, pet products, wedding stuff, school supplies, rolling totes for teachers, household items, and more.
If you prefer saving money over speed and branding, Joom is the app for you. Sometimes, delivery can take up to one or even two months. However, this is the "price" you have to pay for ordering high-quality but unbranded items with free shipping. For households that want to drastically cut expenses on stuff and aren't in a hurry, Joom is a terrific shopping site.
You will get refunds if you receive a defective or broken product. We recommend documenting your unboxing experience – but that is just me. You can also get a refund if your package does not arrive within 75 days, beyond the two months. That seems reasonable!
20. JUMIA
For more apps similar to Wish, you may consider Jumia. It primarily targets an African clientele, but it has an English version and ships to the United States. This foreign app does sell more than a million products, including many big brands. So, yes, you can buy a Samsung, Canon, and other popular brands. The bonus is that you buy stuff for up to 70% off. Be alert because Jumia also has vouchers and flash sales that can win you more savings.
The more you use Jumia, the better it is at providing you with product recommendations. It also has 24/7 customer service. So, it does not matter what time zone you are in or a night owl in Africa. You can reach a customer service representative when you need one.
21. Lazada
Lazada has been expanding comfortably enough in Southeast Asia. It is reportedly the best shopping app in the region. You can also order from the app even if you do not live anywhere close. It is the closest online shopping like Wish that you could get from Southeast Asia. Besides offering you stellar low prices, it adds to your savings by providing you daily vouchers and flash sales. So, keep your eyes peeled.
Like the Wish website, Lazada lets private sellers do business through its e-commerce site. You should then not be surprised to see some top brands, such as Nestle and Philips.
Take note that the site offers refunds for purchases you are not satisfied with or have complaints about.
22. Letgo (now part of OfferUp)
With Letgo comes with the little added challenge of haggling. You will not just buy the product and be done with it. You must give the right bid to be the chosen buyer and potentially be fast. You'll also want to buy goods from someone who lives near you. Just make sure you meet up in a safe place like a coffee shop, mall, or police station. Here's a useful guide on buying and selling stuff safely. I like checking the seller's profile to see if he has received positive feedback and has a history of buying and selling stuff.
Don't jump at the first opportunity. Someone else may be selling the same exact product in your area and at better prices. Letgo is an excellent alternative to eBay because you will save money by meeting up with someone vs. the seller shipping it to your house. You just have to make a lot of wise and safe decisions when meeting up with sellers.
23. Light in the Box
I would list Light in the Box under apps better than Wish, only because it gives you the chance to buy fabulous finds and discounts on more than one million items!
You can buy excellent stuff but with the promise of getting tiptop deals that can reach up to 70% off. Light in the Box also requires a group of people to seal the deal or agree to the price before the sale becomes official. Your credit card won't be charged if enough people don't buy the product. The Light In the Box platform lets you pay for your stuff using PayPal.
The site offers just about everything under the sun, like Wish and Amazon. But since you will be dealing with private sellers across over 200 countries and territories, you must make sure that you check their feedback.
24. Mercari
If you are in the mood, Mercari is an alternative to eBay. You need to invest time to browse through various products. At the end of it, though, you can enjoy the fruits of your labor. Unlike apps like OfferUp, Mercari also does not let you meet up with strangers. Instead, you get the item shipped to you.
Let us be realistic, though. Since you will be buying from private sellers, you still have the chance of getting ripped off. So, read the seller description, product details, and seller feedback very carefully before buying your cheap stuff. Find out if the seller has a history of cheating his clients. Use PayPal to buy your stuff online and for protection. A credit card is also better than a debit when it comes to disputing purchases. Shipping will vary by seller and distance shipped.
25. Overstock (flash deals)
Some people consider Overstock as the Amazon of furniture and household items. Yes, it is true that Amazon also has furniture and other household goods, but Overstock is an expert in this category.
Launched in 1999, Overstock also delivers to countries beyond the US. They display the prices according to the respective country you are browsing via their website.
The daily flash deals can also help you save up to 55%. Most products on the site are sold directly from Overstock vs. a third-party seller. Since Overstock ships the goods, the items tend to come faster, reducing the odds of receiving defective products.
What better place to trust with delivering large furniture than Overstock since they're furniture experts?
Unlike many other online stores like Wish on our list, Overstock has an 800-number or online chat to speak with a customer service representative.
26. Poshmark
Poshmark is the place to go if you want to save money but do not want to give up your taste for top luxury apparel brands.
The top fashions have been divided into designer, size, and style. You can zero in on the product that you need from over 5,000 high-end brand names. While you can thank the Poshmark team for the organization, you must thank thousands of stylish sellers who sell their gently-used clothing, shoes, and accessories through the online marketplace.
You can buy the classiest styles at 50% to 70% off. You can also make money fast because Poshmark is one of the best consignment shops online.
27. Rainbow Shops
For plus-sized goodness, visit Rainbow Shops. The site sells fashionable plus-sized clothes for a fraction of their retail cost. Just how low can that price go? Well, most of the products are $15 or less. I even found a blouse that sells for $2.99!
The deal is good, but if you want your deal to be sweeter, it's best to order at least $50. That way, you can get free shipping.
Rainbow Shops is an excellent place for growing kids and wardrobe overhauls. They also sell other stuff such as stationery and tech. To save even more, there is a clearance page.
28. ROMWE
Romwe is another seller of cheap trendy clothes online. They sell men's and women's clothes, including denim, hoodies, polos, tops, bottoms, rompers, shoes, and accessories, among other things. Romwe has even extended to selling home décor.
Most of the stuff for sale is less than $7. Romwe even has $1.99 deals. Despite those low prices – or maybe because of the low prices – none of the fashions go stale. Two hundred daily new arrivals can keep you interested.
When buying from Romwe, you can save as much as 95%. You can update your wardrobe for cheap and fill your entire closet for $100 or less!
To save even more money, Romwe offers a 10% student discount and $5 off your first order. You can even get free shipping if your purchases reach at least $50.
Romwe offers a 60-day return period to top off all the goodness.
29. RoseGal
For the best cheap shopping apps like Wish, there is RoseGal. It app sells similar items to Wish. So, you may ask yourself, "Why would I leave Wish for RoseGal?" You can add it to your list of apps like Wish, but better because it also offers free shipping.
Don't be too complacent, though. If you become a member or use the app, you can compare the prices of similar items. RoseGal does specialize in selling plus-sized clothing and fashion jewelry.
30. SHEIN
SHEIN is an app that is similar to ROMWE because it sells mostly women's fashion. However, its products lean more towards the $25 and lower vs. the $15 and lower by ROMWE. The deals are still pretty great, though.
What makes SHEIN such a good brand?
Free shipping when your cart gets a total of $50 or more
You can still save up to 80% off the regular retail price
24/7 customer service
15% discount for first purchases
Speedy delivery and high-quality clothes
The SHEIN app keeps your ordering process safe and secure.
31. Tophatter
The Tophatter is a haggling site, which makes it slightly different from Wish. However, you are still up for some of the best deals around – if you get lucky.
You need to participate in 90-second auctions where you bid on a product and hope to win. Bids start at $1, even for gadgets and jewelry. So, hope for the best that your competing bidders are not that psyched to keep on bidding for the same product. Don't worry: there are also some fixed deals available through this app.
You get auctions every second of every day. The return period is within 30 days of shipping the product.
32. Vipon
So, you are used to ordering from Amazon, but you want to buy the products for a lower price. You must then go to Vipon, giving you discounts that can reach up to 90%. It's still like shopping at Amazon but for a fraction of the original cost. Vipon has several coupons that let you discount the products even more from the retail price.
Vipon is a great Amazon alternative. Amazon lets you maintain that comfort and security but at much higher prices.
33. Wanelo
It seems that Wanelo has an excellent story to tell. Wanelo means Want, Need, and Love. With beginnings in San Francisco in 2012, this e-commerce site is still relatively new. However, it has since garnered quite a following. It currently has millions of customers who keep going back for more.
Through Wanelo, you can get great deals on top brands and more than 550k stores selling all kinds of products, from clothes and discount shoes to home decor and gadgets. The prices are quite varied because it's hosting various types of shops.
Shipping costs will depend on the seller, size, the weight of your order, shipping speed, and location.
34. Zulily
Zulily caters to all that a woman needs: household items, decorations, apparel, cosmetics, gadgets, and children's toys and stuff.
Zulily has daily sales and offers new merchandise, which typically lasts 72 hours. Most items cost less than $20, a real bonus for a working mom who also needs to pamper herself.
Local shipping and handling are at $5.99, but you can earn $15 for every friend you successfully invite into registering for Zulily. Note that you have to pay $8.99 shipping and handling for return requests involving 1 to 5 items. Returns are approved for defective, damaged, or incorrect items within 30 days of shipping.
Other Places to Get Great Shopping Deals Online
If you're looking for an online shopping platform or online shopping websites where you can get access to thousands of items including designer items, secondhand items, cheap products, beauty products, clothing for women, cosmetic products, brand-name products, decor items, fashion items, baby products, boutique clothing, or art supplies — then there are several growing online shopping sites that you should look at.
ETSY, Faire, IndieCart, and Society 6 have a wide selection of product categories and a wide variety of products which are mostly handmade goods, vintage items, and craft supplies. The individual sellers often offer huge discounts and have very unique, creative, and unusual products. SeeBiz is another online marketplace that is aimed more at retailers and has many products which are sold as wholesale items.
ETSY
ETSY is a large e-commerce company and global marketplace for handmade, vintage, and craft supplies and includes a vast number of products. From bags, jewelry, and clothing to home decor, pet supplies, and art and collectibles, ETSY has it all. Items on ETSY are high-quality, and there's a huge variety of trendy and creative gifts to choose from. 
See our guide on where to buy Etsy gift cards.
Faire
Faire hosts over 40,000 independent brands on one online wholesale marketplace. Its wide range of product categories includes beauty products and beauty items, fashion/clothing, home decor, jewelry, baby and kids products, pet products, and gifts for men and women.
Since launching in 2017, Faire has already managed to attract 300,000 retailers who are buying on the platform — representing about 15,000 cities around the globe.
Society 6
Society 6 is an online marketplace with millions of products. This large e-commerce retailer hosts a global community of 300,000 independent makers and artists from over 160 countries. The platform sells a wide range of items and original artworks from painters, illustrators, photographers, designers, and other types of creatives.
Whether you're looking to buy your favorite product, a tech gadget, a uniquely designed and illustrated iPhone case, a handmade duvet cover, a woven tapestry, an artistic canvas print, or a decorative boutique throw cover, this is the place to find it.
IndieCart
IndieCart is also an online community of independent shops that has a wide range of products handcrafted by artisans from around the world. Products include trendy clothing, slings and carriers, upcycled items, yarn and knitting supplies, dolls and toys, and paper crafts.
SeeBiz
SeeBiz is an online marketplace and networking platform that lets manufacturers, distributors, wholesalers, and retailers buy and sell their products online in one convenient platform. Their product categories with reasonable prices include health care, health and beauty, home and garden, pet supplies, sporting goods, toys and games, food and beverages, electronics and tech gadgets, and apparel.
This site specifically sells wholesale products at wholesale prices and is aimed at retailers and resellers who are willing to buy items as bulk purchases or in larger quantities, but you can also buy single items. They have affordable prices and a wide product selection that comes with some awesome deals.
Best Apps Like Wish for Online Shopping Summary
Now that you have gone through the best cheap shopping sites like Wish, you can say that shopping is not that frightening as long as you know where to look. Try some of the above alternatives to Wish to save money.
Online shopping is becoming more of the norm now, not just because of modern technology but because of the COVID-19 pandemic. You can take comfort shopping in your home. Being safe does not have to mean more expensive shopping.
Some of the apps and sites even offer free shipping when you reach a certain minimum amount. Take advantage of these deals, but make sure you are only buying what is necessary. It's tough being a minimalist with all these terrific deals!